Overview
What Is The MIND Diet?
What is the MIND diet, exactly? MIND is an acronym that stands for Mediterranean-DASH Intervention for Neurodegenerative Delay.
The target of the MIND diet is the reduction of dementia and the decline in brain health that happens to people as they age. It combines features of two well-known diets. These are the Mediterranean diet [1] and the Dietary Approaches to Stop Hypertension diet (DASH). [2]
Researchers hold that both of these diets are among the healthiest known. Their research has shown that these diets can lower blood pressure [3]and reduce the risk of heart disease, diabetes, and some other harmful diseases. However, the specific target of the diet was the prevention of dementia.
To achieve this result, they combined foods from these two diets that seem to improve brain health. An example of this is the fruit that is contained in both diets. Berries have been correlated with improved brain function. Thus, the MIND diet encourages people to eat a lot of berries.
As of now, there are no set rules for how to follow the MIND diet. The recommendation of the diet is to increase your consumption of 10 specific foods and to eat less of the five foods the diet recommends that you limit.
You may also find this plan called the Hybrid MIND Diet.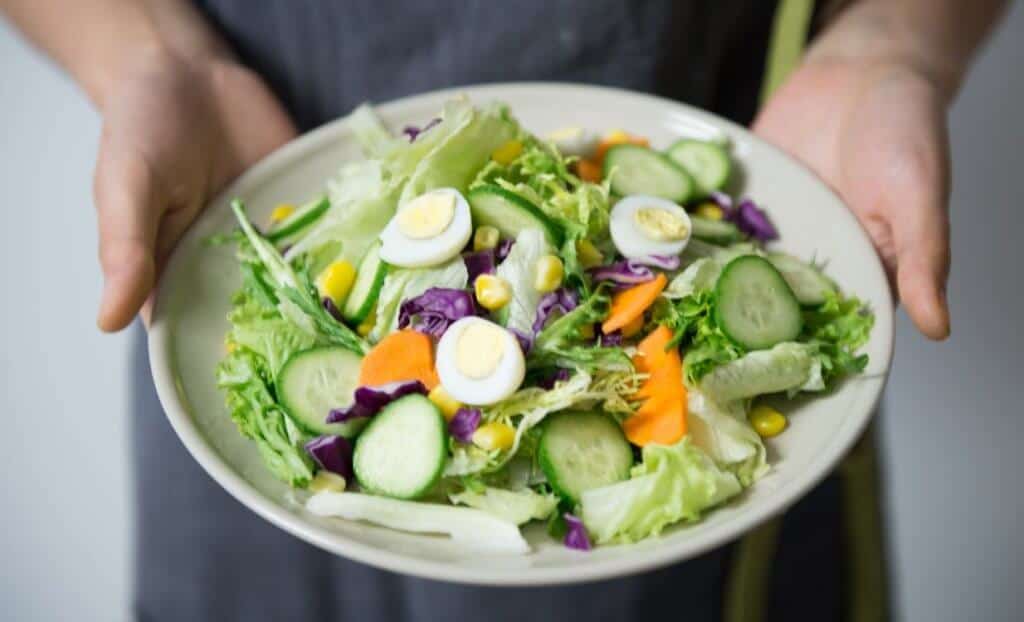 DASH Diet
MIND DASH Diet
Half of the MIND diet could be called the MIND DASH diet. The DASH diet is a lifelong approach to healthy eating that is designed to reduce hypertension. The DASH diet encourages people to reduce the sodium in their diet and to eat a variety of foods rich in nutrients that help reduce blood pressure. These include foods that contain potassium, calcium, and magnesium. [4]
The Mediterranean Portion of the MIND Diet
The Mediterranean diet emphasizes eating primarily plant-based foods. These include fruits, vegetables, whole grains, legumes, and nuts. The diet also demands that you replace butter with healthy fats. Examples of these are olive oil and canola oil. On this diet, you need to use herbs and spices instead of salt to flavor your food. Red meat is allowed, but no more than a few times a month. Fish and poultry are consumed at least twice a week. Red wine is allowed in moderation, and plenty of exercise is encouraged. [5]
MIND Diet Components
The MIND diet components are relatively simple. The MIND diet food list contains ten foods that you should be eating. [6]

Mind Diet Foods
The MIND diet foods to be eaten are as follows:
Green, leafy vegetables: You should try to get six or more servings per week. These include spinach, kale, and salad greens.
All other vegetables: You should attempt to eat another vegetable at least once a day. Non-starchy vegetables are encouraged because they are lower in calories.
Berries: You should eat berries at least twice a week. The research that currently exists focuses on strawberries. However, you can eat other berries. These include blueberries, raspberries, and blackberries.
Nuts: You should eat five servings or more per week. It is best to vary the type of nuts that you eat to get a variety of nutrients.
Olive oil: Use olive oil as your primary source of cooking fat.
Whole grains: Choose at least three servings daily. These include oatmeal, quinoa, and brown rice.
Fish: Eat fish at least once a week. The fatty fish that contain omega-3 fatty acids are preferable. These include salmon, tuna, and sardines.
Beans: Include beans in at least four meals every week. These include lentils and black beans.
Poultry: Eat this at least twice a week. Try to avoid fried chicken.
Wine: Drink no more than one glass daily. Research has focused mainly on the red variety. Red wine, which contains quercetin and resveratrol [7], could be substituted for by even taking a supplement, like Revatrol,  if you prefer not drinking. [8]
You can eat other foods on a diet too, but it is best to stick to these.
The Five Foods to Avoid on the Diet
The MIND diet rules recommend limiting the following five foods. The MIND diet rules severely restrict these foods.
Butter and margarine: You should eat less than one tablespoon a day. You should try to replace them with olive oil.
Cheese: The diet recommends that you limit your consumption of cheese to less than once per week.
Red meat: You should aim for no more than three servings per week.
Fried food: The diet dramatically discourages fried food. You should limit it to less than once per week.
The reason that these foods are avoided is that they contain saturated fats and trans fats.
The MIND Diet Menu
Breakfast:
Monday – Greek yogurt with raspberries and sliced almonds
Tuesday – Wheat toast with almond butter, scrambled eggs
Wednesday – Oatmeal with strawberries, hard boiled eggs
Thursday – Greek yogurt with peanut butter and banana
Friday – Wheat toast with avocado, scrambled eggs
Saturday – Oats with strawberries
Sunday – Spinach frittata, sliced apple and peanut butter
Lunch:
Monday – Mediterranean salad with olive-oil based dressing, grilled chicken, whole wheat bread
Tuesday – Grilled chicken sandwich, blackberries, carrots
Wednesday – Mexican-style salad with mixed greens, black beans, red onion, corn, grilled chicken
Thursday – Baked trout, collard greens, black-eyed peas
Friday – Chili made with ground turkey
Saturday – Fish tacos on whole wheat tortillas, brown rice, pinto beans
Sunday – Tuna salad sandwich on wheat bread, carrots and celery with hummus
Dinner:
Monday – Burrito bowl with brown rice, black beans, fajita vegetables, grilled chicken, salsa and guacamole
Tuesday – Grilled salmon, side salad with olive-oil based dressing, brown rice
Wednesday – Chicken and vegetable stir-fry, brown rice
Thursday – Whole wheat spaghetti with turkey meatballs and marinara sauce, side salad with olive-oil based dressing
Friday – Greek-seasoned baked chicken, oven roasted potatoes, side salad, wheat dinner roll
Saturday – Chicken gyro on whole-wheat pita, cucumber and tomato salad
Sunday – Curry chicken, brown rice, lentils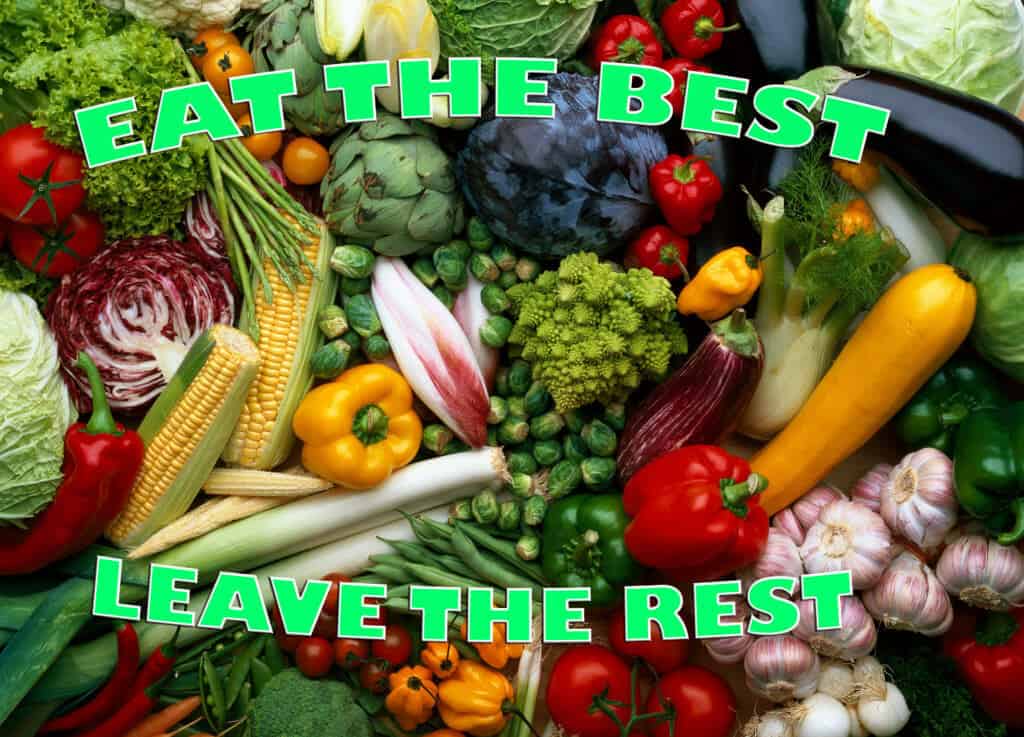 Research Studies
MIND Diet Study
The MIND diet study mentioned above is not the only research that exists on this diet. The current research on the diet has not been able to show precisely how it works. The scientists who developed the diet think that it may help by reducing oxidative stress and inflammation.
Oxidative stress happens when unstable molecules called free radicals build up in the body in significant amounts. This may cause damage to cells. The brain is particularly susceptible to this sort of damage.
Inflammation is the body's way of fighting injury and infection. However, if it is not controlled, it can lead to chronic disease.  Oxidative stress and inflammation can be harmful to the brain. Researchers have focused on this fact in recent years in their research on dementia. [9]
The MIND diet contains precisely those foods that have antioxidant and anti-inflammatory effects.
The antioxidants in berries and the vitamin E in olive oil, green leafy vegetables, and nuts are good foods that have this effect. Omega-3 acids are also known for the ability to lower inflammation in the brain.
Beta-Amyloid Proteins
The MIND Diet Plan and Beta-Amyloid Proteins
The MIND diet plan is also believed to benefit the brain by reducing beta-amyloid proteins. Beta-amyloid proteins are protein fragments that naturally occur in the body. The problem is that they can build up in the brain and disrupt communication between brain cells. This can lead to brain cell death. Researchers believe that this may lead to Alzheimer's disease. [10]
Research has indicated that the antioxidants that MIND diet foods contain may diminish the formation of beta-amyloid plaques in the brain. Also, saturated and trans fats have been shown to increase these proteins in mice brains.
Human observational studies have indicated that these fats are associated with a doubled risk of Alzheimer's disease.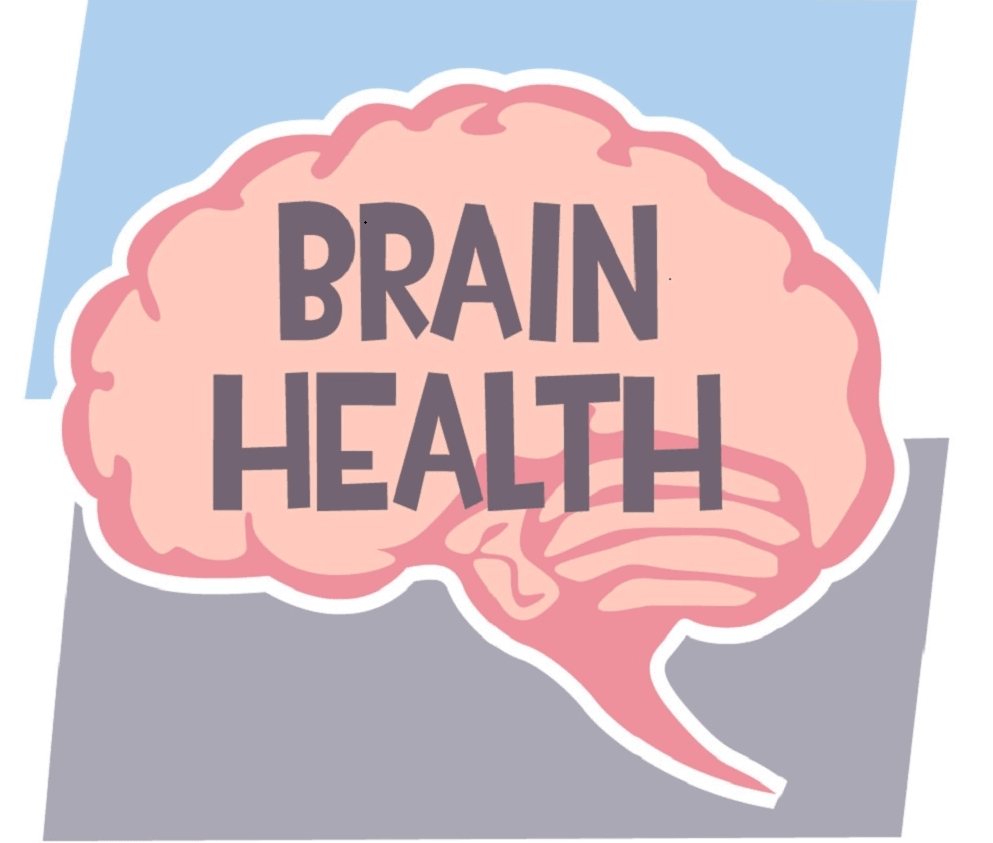 Brain Health
Research on the MIND Diet and Brain Health
The MIND diet has not been around for a long time now. The first official paper on the diet was published in 2015. However, two observational studies on a diet have indicated that there is promise to the diet.
One study of 923 elderly adults showed that those who followed the diet the closest had a 53% lower risk of dementia than those who followed it the least.  As has been mentioned before, people who only moderately followed the diet still had a benefit from it. On average, they lowered their risk of the disease by 35%. [11]
The only drawback of these studies is that, since they are observational, they cannot establish cause and effect.  A controlled study has recently received approval. However, this study will not be completed for another number of years.
MIND Diet Alzheimer's
The MIND diet Alzheimer's prevention capability is what people who go on the diet are seeking. One study showed that people who stay on the MIND diet reduce their risk of Alzheimer's disease by 54%. What is also true is that researchers found that people who followed the diet even only part of the time still cut their risk of the disease by about 35%. This is not the case for people who follow the DASH and the Mediterranean diets moderately. More research is needed on the MIND diet, but the research that currently exists shows promise. On the WebMD website, the diet is recommended as being a healthy one, even for people with no history of dementia in their family. [12]
Progressive mental deterioration in seniors has been recognized through history. However, it was not until 1906 that Dr. Alzheimer identified a collection of brain cell abnormalities as a disease.
One of Dr. Alzheimer's patients was autopsied. The doctor found that plaques surrounded the nerve cells in the patient's brain. Inside the nerve cells, he observed twisted bands of fibers.
More than five million people in the United States currently have the disease. This number is expected to rise to as many as 16 million by 2050. The disease is the sixth leading cause of death in the United States. More than two-thirds of Americans with the disease are women. The number of people with the disease is expected to grow to 7.1 million by 2025, according to the Alzheimer's Association.

The disease, which affects cognitive function, is like heart disease in that there appear to be many factors that come into play concerning who gets the disease. These include behavioral, environmental, and genetic factors.
Past studies have produced evidence that indicates that what we eat may play a significant role in determining who gets the illness.
The research indicates that strict adherence to any of the three diets mentioned above will lessen the chances of getting the disease. However, only the MIND diet seemed to help counter the illness when people follow only some of the diet's recommendations.
Berries are the only fruit specifically to be mentioned in the MIND diet. Blueberries are one of the best members of the group. Strawberries have also performed well in past studies of the effect of food on cognitive function.
The Rush University study was the first one published on a diet, and researchers expect additional small changes to be made in the diet. Cocoa and caffeine might be added to more research.
The MIND diet is also beneficial for the reduction of the risk of stroke and heart disease.
Exercise is another component of the diet that seems to prevent cognitive decline in and of itself. When resistance training and aerobic conditioning are combined, the effects are even more significant. [13]
MIND Diet Weight Loss
If you wish for MIND diet weight loss, then you need to follow a few guidelines. First of all, you need to watch your portion size. In particular, the olive oil that is on a diet is high in calories. A single tablespoon contains 119 calories. Secondly, any carbohydrates that you consume should be paired with protein. By slowing down the digestive process and triggering the release of satiety hormones, the protein will help you prevent sugar crashes, cravings, and will help you lose weight. [14]
Bottom Line
Conclusion
More research is needed to establish exactly what the cause and effect relationship is between the MIND diet and the reduction of the risk of dementia and Alzheimer's. However, the studies that have already been done show a lot of promise. The diet has a lot of variety to offer for foods that you can eat, and it seems that the diet is a reasonable way to control your weight and improve your general health.
MIND Diet – How to Eat for a Healthy Mind
Questions & Answers
Q:
What does MIND diet stand for?
A:
MIND is an acronym for "Mediterranean-DASH Intervention for Neurodegenerative Delay." It is a hybrid of two other diets, the Mediterranean diet and the DASH diet, that aims to protect the dieter from neurodegenerative conditions like Alzheimer's.
Q:
What is in the MIND diet?
A:
The MIND diet contains food from ten groups: leafy green vegetables, nuts, whole grains, beans, poultry, berries, other vegetables, fish, wine and olive oil.
Q:
How do I know if MIND Diet – How to Eat for a Healthy Mind is right for me?
A:
Choosing the right product is the #1 question asked by DietSpotlight readers. We recommend trying any product before buying it and know that finding a product with a sample offer is near impossible - so we created our own product, Burn HD, with scientifically backed ingredients.
Click here to get your sample of our powerful fat burner today.
Q:
What foods are on the MIND diet?
A:
Every week, a dieter should eat at least six servings of leafy green vegetables like spinach, five servings of nuts, three servings of whole grains, at least three servings of beans, at least two servings of berries, and two servings of poultry. They should drink a glass of wine every day and eat a non-green vegetable at least once a day. They should eat fish once a week and do most of their cooking with olive oil.
Q:
Who created the MIND diet?
A:
Martha Clare Morris, a nutritional epidemiologist with Rush University Medical Center, developed the MIND diet and based it on the results of a study funded by National Institute on Aging. During the study, Morris and her colleagues tracked the eating habits of 923 senior citizens living in the Chicago area for four and a half years. During that time, 144 of the participants developed Alzheimer's disease.
Q:
What is in the Mediterranean diet?
A:
The Mediterranean diet is inspired by the eating habits of people who live in the Mediterranean area. Researchers had observed that people in this region were less likely to develop cardiovascular disease or cancer than Americans were. It is high in nuts, fruits, vegetables, whole grains, and fish.
Q:
What is the menu for the Mediterranean diet?
A:
Since it is actually a collection of culturally based eating patterns, the Mediterranean diet is less structured than other diets. The Mediterranean diet calls for eating fish or seafood at least twice a week. The dieter should eat fruits, vegetables, nuts, legumes and whole grains every day, and they should eat yogurt, cheese, eggs, and poultry in moderation. They should do most of their cooking with olive oil.
Q:
What is the DASH diet all about?
A:
The DASH diet is designed to lower a patient's blood pressure and prevent them from developing hypertension. The acronym stands for "Dietary Approaches to Stop Hypertension." Some studies have shown that following the DASH diet can lower a patient's blood pressure inside of two weeks.
Q:
What is the DASH diet plan?
A:
The DASH diet is largely vegetarian. The exact number of servings can vary depending on the number of calories a patient needs. A typical plan will require the dieter to eat the following every day: seven or eight servings of grains, four or five servings of fruit, four or five servings of vegetables, two or three servings of low-fat or non-fat dairy, and two or three servings of oils and fats. On the other hand, they should have no more than two servings of meat, fish, or poultry a day, and they should have under five servings of sweets per week.
Q:
Which are the whole grains?
A:
A whole grain is the entire seed or kernel of a plant, and it contains three edible parts: the endosperm, germ, and bran. Foods with whole grains will be labeled accordingly, as in "whole wheat bread."
Q:
What are whole grain foods to eat?
A:
Example of foods that contain whole grains include oatmeal, brown rice, wild rice, whole grain pasta, whole wheat bread and bran cereal.
Q:
What is considered a legume?
A:
Legumes include peanuts, soybeans, peas, alfalfa, beans, chickpeas, lentils and carob.
Q:
What foods are good for the brain?
A:
Foods good for the brain include blueberries, omega-3 fish like salmon, eggs, citrus fruits, nuts, whole grains, avocados, and coffee.
Q:
Are eggs good for the brain?
A:
Yes, eggs are good for the brain.
A:
Cheese is often salty and can be very fattening. It can, therefore, increase the chances of developing heart disease.
A:
Our minds contain such cognitive functions as memory, judgment, problem-solving ability, and thought.
Q:
What is the Alzheimer?
A:
Alzheimer's disease is the most common type of dementia, and it affects between 60 to 80 percent of patients.
Q:
What does Alzheimer mean?
A:
The disease was named after the German doctor Alois Alzheimer (1864-1915), who first described it in 1901.
Q:
What are the early signs of Alzheimer's?
A:
The most common early sign of Alzheimer's is difficulty remembering recently learned information. The patient may ask for the same information over and over. Other early signs can include difficulty performing daily tasks, decreased judgment and problem-solving abilities, and confusion over time or places. The patient may start to get lost in a familiar area.
Q:
Is Alzheimer's a hereditary disease?
A:
Alzheimer's can run in families. Having a parent or sibling with Alzheimer's thus increases the chances of developing it. Familial Alzheimer's disease (FAD) is a type of early-onset Alzheimer's caused by specific inherited genes.
Q:
Can you prevent Alzheimer's disease?
A:
While the results are not yet conclusive, research indicates that many of the same habits, like diet and exercise, that prevent cardiovascular disease, may also prevent Alzheimer's disease. Head trauma can also cause Alzheimer's, so doctors recommend preventing head injuries.
Q:
What foods are good to prevent Alzheimer's disease?
A:
The Mediterranean diet, the DASH diet, and the MIND diet all recommend food that can prevent Alzheimer's.
Q:
What foods to eat to prevent dementia?
A:
The foods recommended by the DASH diet, the Mediterranean diet or the MIND diet can help prevent dementia.
Q:
What supplements to take to prevent Alzheimer's?
A:
Vitamins B12 and D, folic acid, fish oil and magnesium are all believed to prevent Alzheimer's.
Q:
Can reading help prevent Alzheimer's?
A:
Yes. Mental activity like reading, playing cards, doing puzzles or learning something new can reduce the chances of developing Alzheimer's.
Q:
Is there any treatment for Alzheimer's disease?
A:
There are several different medications that can temporarily improve the symptoms and/or slow down the disease's progression. They include Aricept, Exelon, and Ebixa. They all work by slowing down the degeneration of nerve cells in the brain.
Q:
Can Alzheimer be slowed down?
A:
Yes. The above treatments all slow the progression of Alzheimer's.
Q:
What foods can cause Alzheimer's?
A:
Food that are bad for the brain include sweets, cheese, butter, fried foods, and red meat.
Q:
What is Alzheimer's Disease Wiki?
A:
There isn't a wiki devoted to Alzheimer's disease. WikiHow, however, does have a collection of articles that cover topics like "How to recognize early symptoms" and "How to ease Alzheimer's with music therapy." Find it here: https://www.wikihow.com/Category:Alzheimer%27s-Disease.
Q:
What are the causes of dementia?
A:
The various dementias are caused by degenerative changes within the brain that impair memory and other cognitive functions.
Q:
Is dementia a hereditary disease?
A:
Some dementias, including some forms of Alzheimer's, are hereditary.
Q:
What is the definition of vascular dementia?
A:
Vascular dementia is the second-most-common dementia and affects about ten percent of patients. It is caused by a gradual reduction of blood flow to the brain.
Q:
How do you prevent vascular dementia?
A:
Since vascular dementia is caused by disorders of the blood vessels in the brain, preventing it is like preventing any other cardiovascular disease. The patient should avoid smoking and work to maintain healthy cholesterol levels and blood pressure.
Q:
What food is good when you have dementia?
A:
A balanced diet is as healthy for a dementia patient as it is for anybody else. It should include fruits, vegetables, lean protein, whole grains and low-fat dairy.
Q:
What kind of food is good for Alzheimer's?
A:
An Alzheimer's patient should eat a balanced diet with vegetables, fruits, whole grains, lean protein and low-fat dairy.
Q:
What is the best diet for Alzheimer's?
A:
Many doctors recommend the MIND diet, the DASH diet, or the Mediterranean diet.
Q:
What is the best treatment for dementia?
A:
Treatment for dementia will depend on the type and severity. Medications like Namenda and Aricept can temporarily improve the symptoms. Other medications can treat related problems like insomnia or depression. Therapies like massage or aromatherapy can help the patient relax and become less agitated.
Q:
How do you reverse dementia?
A:
The UCLA Easton Laboratories for Neurodegenerative Disease Research and the Buck Institute for Research on Aging conducted a study in 2016 with ten volunteers on a 36-point program that included dietary changes, supplements, improved sleep, and brain stimulation. The results were promising, but further research needs to be done.
Q:
Why is it important to get an early diagnosis of dementia?
A:
An accurate diagnosis is easier to make when the patient is still able to describe their symptoms and concerns. Most treatments are also more effective during the early stages of the disease.
Q:
How do you prevent dementia?
A:
As with many other chronic conditions, preventing dementia involves cultivating good health habits like exercising and maintaining a healthy weight. Stimulating the brain through activities like reading or solving puzzles also helps.
Q:
Is coconut oil good for dementia?
A:
The claim that coconut oil can prevent or treat dementias like Alzheimer's is so far unproven.
A:
The HMR Program, also known as the Health Management Resources program, aims to help people reduce calories and lose weight. Like Slimfast, it offers meal replacements in the form of shakes, nutrient bars, and hot cereals. The dieter will combine the meal replacements with fruits and vegetables.
Q:
What is the volumetrics diet?
A:
The volumetrics diet is based on the observation that some foods keep you feeling longer despite having relatively few calories. It also encourages people to eat foods containing lots of water, for water also makes a person feel full. Soup, fruits, non-starchy vegetables, and yogurt make up most of the menu.
Q:
What do Flexitarians eat?
A:
Flexitarian is a portmanteau of "flexible" and "vegetarian." Dieters get their food from five different groups: fruits and vegetables, dairy, whole grain, "new meat", and flavorings like spices. "New meat" is the main source of protein in the Flexitarian diet and includes eggs, lentils, tofu, beans, peas, seeds, and nuts.
Q:
What is the TLC diet for?
A:
The TLC diet, more formally known as the Therapeutic Lifestyle Changes diet, is designed to reduce high cholesterol and the risk of developing cardiovascular disease.
Q:
What does the Mayo Clinic diet consist of?
A:
The Mayo Clinic diet has two stages, Lose It! And Live It! During the first stage, the dieter learns about 15 eating habits, some of which they should follow and some they should not. The healthy habits include having a good breakfast and exercising for at least 30 minutes every day. During the Live It! Stage the dieter will gradually make habits out of what they learned in the first stage.
Q:
What is the diet for Weight Watchers?
A:
Weight Watchers encourages people to eat foods low in calories and dense in nutrients; the latter trait means they will keep a dieter full longer. People generally eat three meals and two snacks a day. Weight Watchers encourages people to eat lots of fruits and vegetables.
Q:
What is the Dean Ornish diet?
A:
Dean Ornish, a professor of medicine at the University of California, San Francisco, wrote his book, "The Spectrum" in 2007. In it, he described a diet that exists along a continuum from easy to rigorous. Someone who wanted to lose a few pounds might only need to make a few different food choices, while somebody trying to control heart disease would need to make major changes. Similarly, Ornish places food in five categories from least to most healthful.
Q:
What is in the Paleo diet?
A:
Proponents of the Paleo diet argue that human beings should eat like their caveman ancestors; if a Cro-Magnon didn't eat it, neither should we. A dieter can have all the meat and fish they want, along with fruits, vegetables, seeds, and nuts, but processed foods, dairy, grains, and legumes are banned.
Q:
What is the Atkins diet all about?
A:
The Atkins diet is a low-carbon diet; its proponents believe that strictly limiting carbohydrates will induce weight loss. The theory goes that the body, once it runs out of carbohydrates, will turn to stored fat for fuel.
Q:
What is the South Beach diet all about?
A:
Proponents of the South Beach diet believe that fats and carbohydrates can be categorized as good or bad. Followers thus eat the good carbs and fats and avoid the bad carbs and fats. Healthy fats include avocado and olive oil, and good carbohydrates include brown rice, fruits, and whole-grain bread.
Q:
What is a ketogenic diet?
A:
A ketogenic diet is a low-carb and high-fat diet originally developed to treat people with epilepsy. There are several different types, but the standard version recommends a diet consisting of 75 percent fat, 20 percent protein, and 5 percent carbohydrates.
Q:
What is the raw food diet?
A:
The raw food diet, which dates back to the 19th century, maintains that cooking food destroys most of its nutrients. It is heavily vegetarian, with 75 to 80 percent of the calories coming from fruits, vegetables, seeds, and nuts. Pasteurized and processed foods are forbidden; people drink raw milk and home-made fruit juice.
Q:
What is the new Nordic diet?
A:
The new Nordic diet is a variation of the Mediterranean diet developed in Copenhagen in 2004. It emphasizes eating cruciferous vegetables like cabbage, root vegetables, dark greens, apples, pears, and berries. Fish and wild game like elk or venison are the primary sources of protein. Many of the foods, like bilberries, come from Scandinavian countries.
Q:
How do I make a good diet plan?
A:
The first step is to consider what you want or need from your diet. Are you simply trying to lose a few pounds, or do you have a chronic condition that might respond to an improved diet? The ketogenic diet, for example, was originally designed to treat people with epilepsy.
Q:
How do you prevent memory loss?
A:
Doctors recommend a healthy lifestyle to prevent memory loss. Exercise can prevent conditions like obesity, diabetes, and stroke that can cause or worsen memory loss. Mental exercise like playing cards or joining a book club can also prevent memory loss. Being socially active can help stave off depression, another condition linked to memory loss.
Q:
How do you prevent Parkinson's disease?
A:
Researchers have not yet learned what causes the abnormally low levels of dopamine cause Parkinson's and thus aren't sure how to prevent it. Some scientists, however, have found that exercise and caffeine can help decrease the risk developing Parkinson's.
Q:
How do you prevent diabetes?
A:
It depends on the type of diabetes. Type 1 or insulin-dependent diabetes can't be prevented; the patient can only follow the necessary treatments to keep the disease under control. Type 2 diabetes, the more common type, can be prevented through exercise and diet.
Q:
How can we prevent cancer?
A:
The best way to prevent cancer is to cultivate healthy habits that include avoiding tobacco products, maintaining a healthy weight, and getting plenty of exercise. Experts also recommend drinking alcohol "in moderation," for drinking too much increases the risk of developing cancer. They also recommend getting vaccinated against viral infections like the Human Papillomavirus (HPV) and Hepatitis B that can increase the chances of developing cancer. Similarly, people should avoid risky behaviors like having multiple sex partners that increase the chances of their being exposed to such viruses. Skin cancer is one of the most common and preventable of cancers, and a simple way to prevent it is to limit one's exposure to the sun.
Q:
What kind of diet helps prevent cancer?
A:
A diet like the Mediterranean diet can help prevent cancer. Doctors advise that a person's diet consist largely of fruits, vegetables, whole grains, beans and other foods from plants.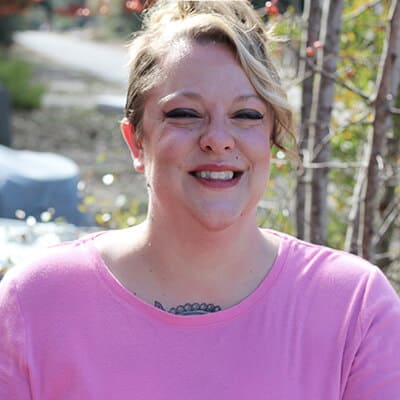 About the Author:
Summer Banks, Director of Content at Dietspotlight, has researched over 5000 weight-loss programs, pills, shakes and diet plans. Previously, she managed 15 supplement brands, worked with doctors specializing in weight loss and completed coursework in nutrition at Stanford University. full bio.