SlimFast Review

- 15 Things You Need to Know
SlimFast is a well-established line of meal replacement shakes and bars. The company claims that the current version of the product has been perfected following more than fifty clinical studies, offering more options than ever before. However, the SlimFast program works in conjunction with a sensible, calorie-restricted meal plan and regular exercise. Many diet products work well in tandem with calorie counting and a consistent exercise plan, and SlimFast products do not contain ingredients that are formulated to burn fat rapidly.
Nonetheless, our research team wanted to look into the current offerings to determine how they stack up. Read on to learn about the modern line of SlimFast options and to get the Bottom Line on the product as a whole.
SlimFast can be purchased through their Official Site.
Overview
What Is SlimFast?
SlimFast is a weight loss program that supposedly makes it easy to lose weight. It provides different options. The SlimFast Plan is not limited to a specific set of foods to consume. You can choose delicious food options that suit your preferences. It's not just about eating fruits and vegetables or making do with shakes and smoothies.
This SlimFast review is for the new system under a new administration. Unilever sold the SlimFast brand in 2014. With this transfer of ownership come some tweaks and improvements. This new system considers numerous clinical studies to improve the SlimFast diet plan with more diet choices.
As a branded weight-loss method, the commercial aspect of it is noticeable. If you go to the website SlimFast.com, the official website of this weight loss plan, you will see not only diet plans and recipes but also for-sale products essential for following the SlimFast diet plan. The cornerstone product is meal replacements, so do they really work?
Obesity (A Research Journal) – Meal replacement shakes are big business. Some companies have gone so far as to complete large-scale studies into the impact of meal replacement programs on weight loss compared to traditional food-based diets.
Metabolism – The idea is to replace a meal that would have more calories with one that has much fewer calories. This hypocaloric balance is what promotes weight loss.
Nutrients – However, it doesn't appear that you necessarily have to replace more than one meal a day to see weight-loss results.
NOTE: To avoid confusion, here's a brief clarification. SlimFast is a brand name that refers to a diet plan and a range of products. If you want to do this weight loss plan, you will have to follow the SlimFast diet plan and purchase SlimFast products, including meal replacement shakes, smoothies, and SlimFast snacks.
SlimFast Contact Information
Toll Free: (800) SLIMFAST or (800) 754-6327
Email: customercare@slimfast.com
SlimFast Competitors
Company Bio
How Did SlimFast Start?
SlimFast is said to have been in practice for more than 40 years.
As mentioned earlier, the SlimFast brand (diet plan and products) Unilever was the previous owner.
The company responsible for developing and manufacturing SlimFast products is KSF Acquisition Corporation, located in West Palm Beach, Florida, USA.
We couldn't easily find information about KSF Acquisition Corporation online. What we learned, though, is that this company is an investee of Kainos Capital, which acquired the SlimFast brand from Unilever back in 2014.
SlimFast's customer care address is 11780 U.S Highway 1 400N Palm Beach Gardens, FL 33408.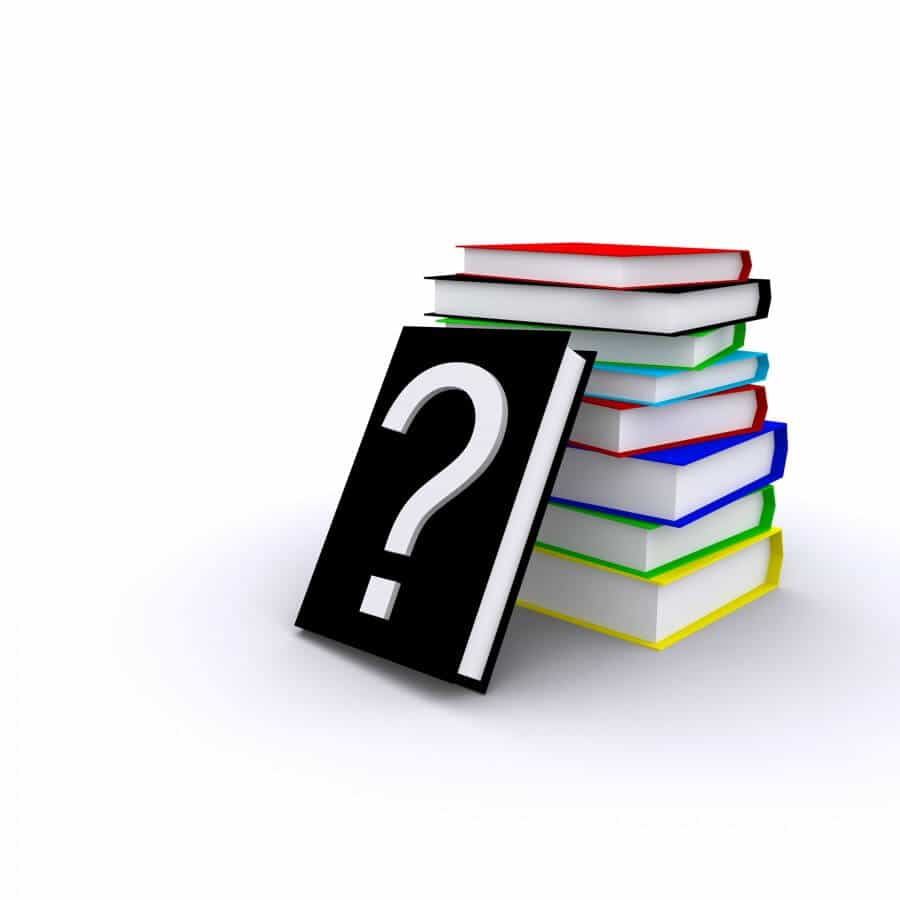 Scroll below for one of the best products we've seen over the last year.
Claims
SlimFast Claims
The SlimFast plan promise is simple. It claims to provide significant weight reduction without having to get hungry and without having to struggle with tasteless meals.
It promises to shed pounds with one sensible meal for the day complemented by meal replacements and tasty SlimFast snacks. Moreover, it claims that results become noticeable in just one week.
As stated on SlimFast.com, you can achieve 50% more weight reduction using the SlimFast diet plan compared to reduced-calorie diets.
Ingredients
SlimFast Products And Ingredients
Here's a summary of SlimFast's products:
SlimFast Shakes
The shakes are individually bottled for ease of use
They are available in 5 flavors: Rich Chocolate Royale, French Vanilla, Strawberries & Cream, Cappuccino Delight, and Creamy Milk Chocolate
The shakes contain 10 grams of protein, 5 grams of fiber, 19 grams of sugar, 1 gram of net carbohydrates, and 24 vitamins and minerals.
Every bottle of the SlimFast shake contains the same amount of caffeine in a cup of coffee.
This new formulation (as compared to the Unilever formulation) is claimed to be 99.8% lactose-free.
SlimFast Smoothies
The smoothies are sold in mixes. The tubs provide enough product for approximately 12 smoothies
The smoothies come in 2 flavors: Vanilla and Creamy Chocolate.
Each smoothie serving contains 20 grams of protein, 5 grams of fiber, and 24 vitamins and minerals.
Each serving provides the same amount of caffeine you can get from a cup of coffee.
The smoothies are gluten-free.
SlimFast Bars
These are available in multiple flavors: Peanut Butter Chocolate, Creamy Chocolate Mousse, Double Chocolate Cookie Dough, Whipped Triple Chocolate, Chocolate Chip Cookie Dough, Salted Caramel Macadamia Nut, Nutty Caramel and Nougat, and Whipped Peanut Butter Chocolate
Each pack contains 190 calories, 7 grams of protein, 9 grams of fiber, and 3 grams of sugar.
SlimFast bars are also meant to provide 4 hours of hunger control.
Keto Hydration
Available in only one flavor, Orange Mango.
Hydrates the body while adding B Complex and electrolytes to support energy consumption.
Add a scoop to 8 oz of water and shake well.
Each 8 oz you drink contains; 5 calories, 1 gram of carbohydrates, 150 mg of magnesium, 120 mg of Vitamin C, and 2mg of Vitamin B6.
According to Nutrients, vitamin B "may also promote myelination, cellular metabolism, and energy storage."
Unfortunately, we couldn't find information about the specific ingredients used in SlimFast's products (shake, smoothie, and snacks). The only information available is that these products are gluten-free and high in fiber.
These product lines contain various powders, pre-made shakes, supplements, and more. SlimFast also sells special lines of products, like:
SlimFast Advanced Nutrition Shakes (Creamy Chocolate, Vanilla Cream, Strawberries & Cream, Bananas & Cream)
SlimFast Original Shake Mixes (Rich Chocolate Royale, French Vanilla, Strawberries & Cream, Creamy Milk Chocolate)
SlimFast Keto Fat Bomb Snack Cups (Peanut Butter Chocolate, Caramel Nuts & Chocolate, Mint Chocolate, Coconut Cream Dark Chocolate, Iced Lemon Drop, Caramel Chocolate)
SlimFast Keto Fat Bomb Meal Bars (Whipped Peanut Butter Chocolate, Nutty Caramel & Nougat, Frosted Cinnamon Bun, Whipped Triple Chocolate, Chocolate Chip Cookie Dough)
SlimFast Original Shakes (Creamy Milk Chocolate, French Vanilla, Cappuccino Delight, Rich Chocolate Royale, Strawberries & Cream)
SlimFast Keto Meal Shakes to Go (Creamy Milk Chocolate, Vanilla Cream)
SlimFast Advanced Energy Shakes (Mocha Cappuccino, Caramel Latte, Rich Chocolate)
SlimFast Advanced Nutrition Smoothie Mixes (Creamy Chocolate, Vanilla Cream)
SlimFast Keto Shake Mixes (Fudge Brownie Batter, Vanilla Cake Batter, Creamy Coffee Cappuccino)
SlimFast Keto Fat Bomb Real Cheddar Cheese Crisp
SlimFast Keto Fat Bomb Snack Mixes (Gouda Garlic & Onion, Pepper Jack Fiesta)
SlimFast Keto Fat Bomb Strawberry Topped Cheesecake Mini Snack Bar
SlimFast Keto Fat Bomb Dark Chocolate Almond Snack Square
SlimFast Keto MCT Oil
SlimFast Keto Ketone Test Strips
SlimFast Diabetic Weight Loss Shake Mixes (Vanilla Milkshake, Chocolate Milkshake)
SlimFast Diabetic Weight Loss Meal Bars (Double Chocolate Cookie Dough, Creamy Chocolate Mousse, Peanut Butter Chocolate)
SlimFast Diabetic Weight Loss Snacks (Nutty Caramel & Chocolate Clusters, Peanut Butter Cup)
SlimFast Keto Fat Bomb White & Dark Chocolate Peppermint Snack Square
SlimFast Keto Fat Bomb White Chocolate Pumpkin Spice Snack Cup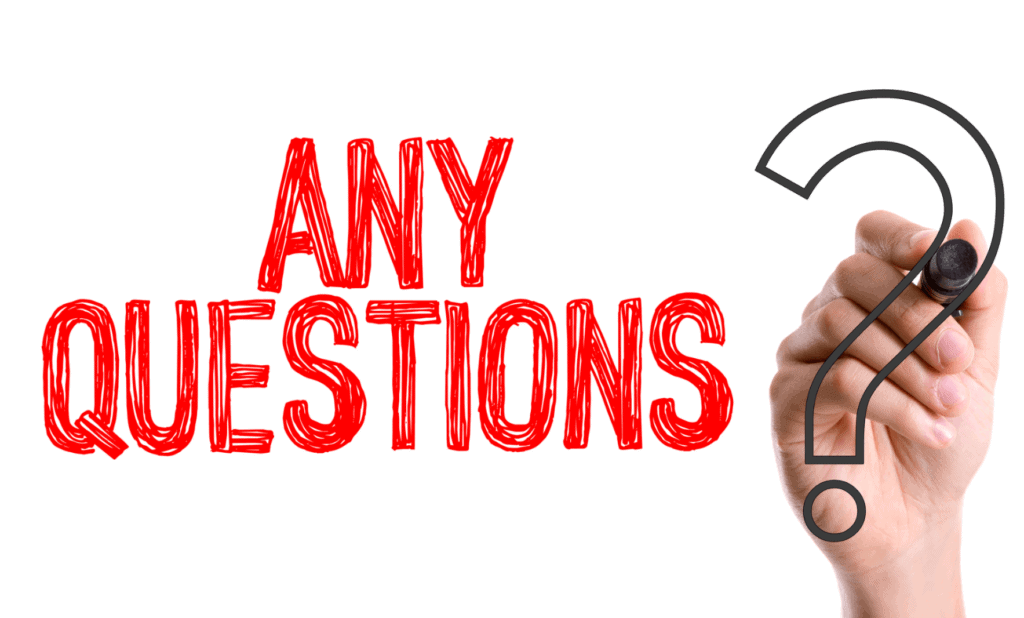 Does It Work?
Does SlimFast Work?
When followed correctly, SlimFast does work. This structured diet program can deliver the weight loss it promises if you stick to the plan. However, the claim of losing weight without being mindful of the sizes of the portions you eat is not accurate.
In fact, research shows that using portion control can help with weight loss. The Proceedings of the Nutrition Society show that portion control is needed, as portion sizes can be hard to keep straight.
Another study published in the International Journal of Obesity found that utilizing portion control can maintain healthy body weight.
SlimFast involves reducing the number of calories you take so you can't just go on consuming delicious food without imposing limits.
Benefits & Results
SlimFast Benefits And Results
The SlimFast website features various testimonies from users of the SlimFast diet plan. These include male and female users. They claim to have lost weight in the range of 20 lbs. to 42 lbs. These user testimonials are on SlimFast.com.
The testimonials come with respective full names and brief backgrounds, making the testimonials appear more valid and not mere fabrications.
For those who don't have health issues but are trying to lose weight, SlimFast should be a compatible weight-loss option.
If you can handle a low-calorie diet, you should be able to follow the SlimFast diet plan.
However, you need to consult your doctor first before committing to the SlimFast plan. This is particularly important for those who are taking medication for their conditions.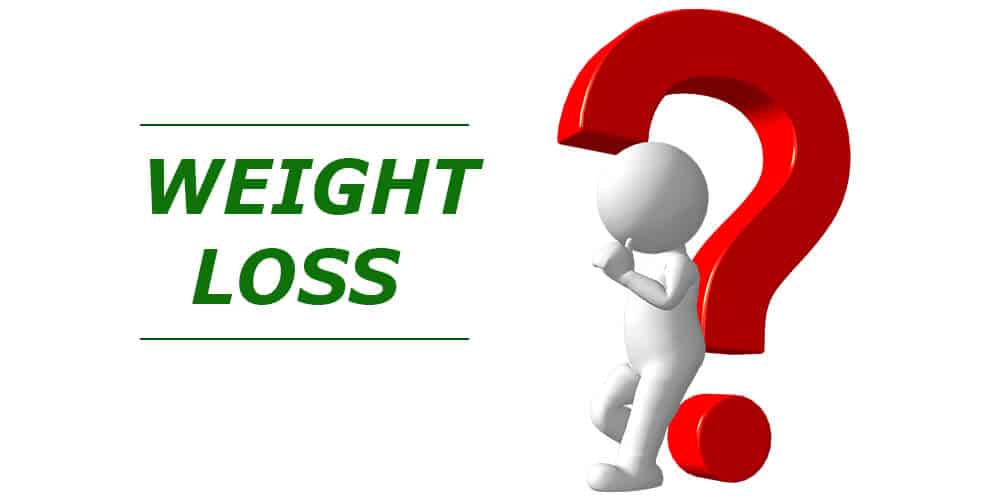 Weight Loss
Details On SlimFast And Weight Loss
There are no scientific or clinical studies specifically aimed at exploring the effectiveness of adopting a SlimFast only diet plan. However, the makers of SlimFast are citing a long list of research publications made to appear that they support the idea of using the SlimFast diet plan and SlimFast products.
We couldn't find links to the specific research publications, so we couldn't ascertain if the research was to prove or disprove the claims of SlimFast. The research appears to support health benefit potentials associated with SlimFast's different components, not studies intentionally conducted to explore SlimFast products' effectiveness.
Additionally, most of the research has to do with meal replacements in general, not SlimFast specifically.
According to Nutrition Journal, a meal replacement diet can help with weight loss. Another study published in the Journal of Obesity found that consuming meal replacement products for a 12 week period could improve body composition.
Research published in Obesity Facts found that weight management using meal replacements could be effective in a primary care setting. Additionally, these kinds of products are more effective when combined with a low-calorie diet, according to Current Nutrition and Food Science. 
Directions
How To Use SlimFast?
SlimFast will enable a low-calorie diet that is easy to follow. Here's a summary of how this diet plan works.
You will have to eat six times per day.

The six-times include eating one sensible meal* and two meal replacement** shakes or smoothies.

With the six times that you eat per day, you have to consume a total of 800 to 1,500 calories per day, well within the standard definition of a low-calorie diet.

Each SlimFast 

meal replacement shake

 or smoothie has about 120-130 calories.

Each SlimFast snack has 100 calories.

The amount of calories in the single "sensible" meal you eat for the day depends on your liking. It could be from 500 to 1000 calories. You have to avoid overeating for this meal.

In addition to eating six times a day, you also need to exercise for at least 30 minutes daily.

You also have to drink plenty of water (at least eight glasses per day).

Once you achieved your target weight, you can switch to having two sensible meals per day and one meal replacement. The 30-minute daily exercise routine should also be maintained even after achieving your desired weight.
A sensible meal is similar to what you have been used to eating before starting the SlimFast plan.
It would help if you did not fill it with comfort food but for something that comes close to one of the meals you consume to achieve a balanced diet. For a guide on what a sensible meal is like, refer to the recipes on SlimFast.com.
SlimFast offers two types of meal replacements: shakes and smoothie mixes. The smoothie mix may go in milk or other beverage. You need to make sure that the milk you use does not contain more than 50 calories. Otherwise, the calorie count for your smoothie replacement will be too high.
SlimFast snacks can be 15-gram protein bars.
The standard SlimFast diet plan is for women (1 meal + 2 meal replacements + three snacks). For men, SlimFast meal replacement and snack intake need to build to 200 calories.
This means that instead of using one scoop of the SlimFast meal replacement, two scoops will be needed (to get 200+ calories).
Instead of eating one energy bar or bar, twice the amount will have to be taken.
Taste
The SlimFast Taste
SlimFast is a diet plan that lets you eat delicious food. As such, it's worth evaluating the taste.
In reality, it would be challenging to come up with a truly objective assessment of the taste of SlimFast products since taste is somewhat subjective. However, based on what users say, some say the meal replacements contain too much sugar.
Some say the coffee products seem to taste like they contain burnt coffee beans. Still, some say that they like the taste of SlimFast products.
Perhaps, a more sensible way to put it is to say that SlimFast tastes just like how a typical diet would taste.
The adjective "delicious" used in SlimFast's marketing refers to the standard taste anyone would expect in ordinary "delicious" food. That is, sweet food should be sweet, and savory should be savory.
SlimFast recipes, meal replacements, and snacks are not to cut down on sugar, salt, and other typical ingredients that create the flavor everyone loves.
The goal is more on controlling the amount and type of meal eaten. It's also about choosing the right food to eat.
Side Effects
Potential SlimFast Side Effects
Like most other products, SlimFast is far from perfect. It is not free from side effects. Different people have different reactions to their products and SlimFast recipes.
Some users report having experienced diarrhea after using SlimFast products.
This is important because too much protein consumption does have adverse effects, one of which is diarrhea.
SlimFast promotes low-calorie intake, leading to minor side effects such as constipation, fatigue, and nausea.
It is vital to know that the use of sugar substitutes in the sugar-free versions of SlimFast shakes might cause gas build-up in the stomach and possibly diarrhea in some users.
To avoid the unwanted effects of imposing a low-calorie diet, you should consult a diet or health expert.
Product Warnings
SlimFast Product Warnings
As a low-calorie diet, it's essential to be aware that the reduced intake of calories may impact blood sugar levels. It's vital to work with a nutritionist when trying any form of weight loss plan that involves alterations to typical food intake.
Additionally, a SlimFast diet may also interfere with medications. Adjustments may be necessary to avoid health problems or complications.
Low-calorie diets should only be adopted by those who have a BMI of at least 30. It is also not advisable for pregnant women and breastfeeding mothers.
SlimFast.com says that it is possible to drink alcohol while taking the SlimFast diet plan. However, alcohol can reduce this diet plan's weight loss efficacy, especially if you take too many calories from mixers.
Lawsuits
Any SlimFast Lawsuits?
We did not find lawsuits against SlimFast, at least for the new SlimFast under KSF Acquisition Corporation. Likewise, we didn't find FDA advisories regarding SlimFast meal replacement and snack products.
What we found was an advisory for SlimFast Lipo Fast Burner Capsules Weight Loss for Men. This was one of the products when the brand was still under Unilever.
The FDA advisory warns that SlimFast Lipo Fast Burner is not a registered product and has not undergone the agency's evaluation. The public is hence advised not to buy it.
Since the SlimFast products available on the SlimFast.com website don't include the products mentioned in FDA advisories, it's safe to say that there are no health risks or concerns reported regarding them.
According to Class Action, SlimFast "clinically proven" weight-loss claims based on discontinued, older products.
Currently, SlimFast has a BBB rating of "A+." There are 3 Customer Reviews and there have been 10 complaints closed in last the 12 months.
Alternatives
SlimFast Alternatives
If you don't like the taste of SlimFast's meal replacements or you can't handle the system it imposes, you can try other weight loss plans. Similar products include:
Optifast 
This is a comprehensive low-calorie diet plan (about 800 calories per day) that also involves meal replacements. However, it's not something you can do on your own, like SlimFast. The plan entails medical supervision as well as counseling and lifestyle education. You will also have to take vitamin and mineral supplements following the Optifast plan.
Medifast 
If you prefer something that affords greater flexibility, Medifast is something you might want to consider. It lets you choose a plan that involves 4 Medifast meals (meal replacements), two self-prepared meals, and one healthy snack. This plan enables you to consume around 1,300 calories per day.
DIY Shakes And Snacks 
SlimFast is mainly about taking a low-calorie diet by substituting two of your three meals with meal replacement (shakes or smoothies) and eating three snacks (for the day) with 100 calories each.
If you are not fond of the taste of SlimFast's meal replacements and snacks, you can create your own. You have to make sure you get enough nutrition with them and around 100 calories each.
Recommended ingredients would include lactose-free yogurt, non-fat milk, raw cacao powder, flaxseed, various berries, peanut butter, and unsweetened almond milk.
What Users Are Saying
What Users Are Saying
"I'm unable to exercise and gained weight due to a medication that was prescribed. I decided to give Slimfast a try and it worked, I lost the 70 pounds I gained in 8 months, plus 10 pounds more in 9 months. I've kept the weight off now, for 3 years. The best weight loss I've ever tried, it really works. You must follow the directions completely, or it won't work."
"Makes you gain weight, doesn't help with anything besides give you extra calories."
"The flavor was disgusting. Tasted nothing like coffee and even worse with ice. Doesn't curb anything just makes your stomach hurt."
Bottom Line
The Bottom Line on Slim Fast
So, are you heading out to buy a case of SlimFast Advanced Shakes? Well, we like the longevity of the company, and it's affordable. Still, we're hesitant about this one because the research doesn't directly link it to weight-loss; there are no dedicated peer-reviewed studies and elements in the formula that could disrupt or slow the digestive process of fiber to reduce hunger and slow the onset of appetite are missing. We're also concerned that beverages are not as effective as solid foods in terms of satiety.
Do you want to trim down a bit? If so, we suggest going with a program backed by clinical research – we tend to err on the side of our scientific research.
Among the best products we've seen this year is one called Noom. It features personalized, custom meal plans, expert articles and resources, food tracking, exercise tracking, and more. There's even human coaching. We've found some pretty amazing user reviews and customer service rocks.
Also, the makers of Noom are so confident in their program, they're offering a free trial offer to Dietspotlight readers.
Learn More About Noom »