Weight Watchers WW Review

- 23 Things You Need to Know
Weight Watchers, now often referred to as WW, has helped millions of dieters lose weight over the course of the past five decades. We wanted to know more so we can pass along the details to you. First, we gathered the essential ingredients, potential side effects, and scientific research. It's helped millions, so we took into account their positive and negative experiences. Then, we put the facts together, giving you everything you need – minus the hype.
Weight Watchers WW can be purchased through their Official Site.
Weight Watchers WW Video Review
Overview
What is Weight Watchers?
Weight Watchers is a diet program that has the mission of inspiring and guiding people make healthier choices so that they can live life to the fullest. Supported by the likes of Oprah Winfrey and many others, the program has a system by which complex information on nutrition is broken into simple whole numbers called points.
The Weight Watchers menu has all food on its list, but with these points allocated to each food. The aim is to gradually guide you towards a healthier eating pattern that consists of bigger portions of lean protein, fruits, and vegetables, but lesser amounts of sugar and fat.
This is achieved with the aid of digital tools like FitPoints, coaches, and a community of like-minded individuals sharing the ultimate goal of losing weight.
Weight Watchers WW Competitors
How Did Weight Watchers Start?
Weight Watchers started over 50 years ago, in Queens, NY. It all started with a conversation in a living room about ways to lose excess weight through sensible eating habits and physical activity that would complement their lifestyles. The program also believes in developing techniques and skills that will help people change their overall mindset. It uses various e-tools to reinforce the weight-loss ideas and track your progress.
Weight Watchers has a 1.1 million strong member base. Active members participate in meetings that are held by Weight Watchers from around the world who have benefitted from this program.
Scroll below for one of the best products we've seen over the last year.
Claims
Weight Watchers Claims
You can eat whatever you love to eat and still lose weight! This is the essence of Weight Watchers claims, essentially. While this is quite a popular diet plan and has been revamped many times, the fundamental idea of eating what you love remains intact.
Weight Watchers eTools and meetings help you achieve your goal of losing weight by keeping track of your progress and inspiring you to eat healthier and become more active.
Weight Watchers claims that it is more of a lifestyle-change program than it is a diet. It teaches you how to get physically active and make healthier meal decisions by attending meetings held by successful Weight Watchers members and by monitoring the effectiveness of your plan, all online.
Reports further claim that dieters lost more weight when they attended meetings than when they only used their tools.
According to a former finance executive of the brand, most Weight Watchers members are repeat who customers who lose the weight, regain it and return to lose it again.
How Do Weight Watchers Points Work
Different foods are given certain SmartPoints value, very similar to the ProPoints program that was used earlier. If the food you eat is high in fat and sugar, then the SmartPoints value will be higher. Essentially, SmartPoints encourage you to eat nutritious food that will help you gain more proteins in your diet, give you more energy, and decrease your intake of sugars and saturated fat.
Research in the Annals of Internal Medicine that made a systematic review of the effectiveness of proprietary and commercial weight loss plans concluded that Weight Watchers was one of the diet plans with proven efficacy.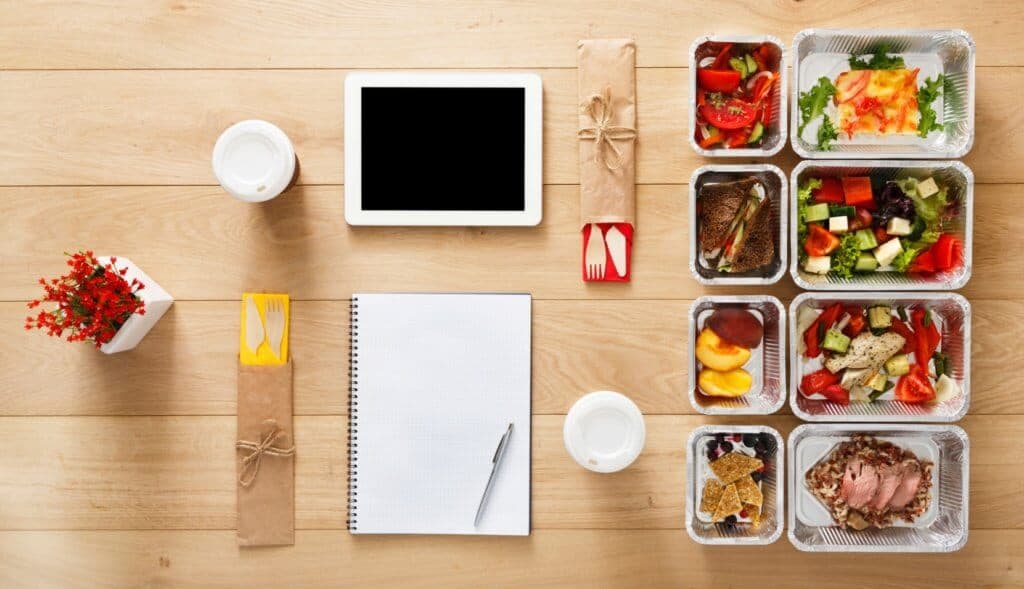 Does Weight Watchers Work?
According to a study, it was found that commercial weight loss diet plans such as the Weight Watchers online plan can help people lose as much weight (if not more) as weight loss plans that are planned and led by professional healthcare officials.
Weight Watchers dieters lost at least 10% of their initial weight as compared to the group that was led by a health professional, Obesity reports.
Benefits & Results
Weight Watchers Benefits And Results
To study the weight change in the case of adult participants, Tennessee Medicaid offered the volunteers membership to Weight Watchers online program for a nominal fee. Weight change was recorded as the median difference between the first and last days.
The results demonstrated that the median weight loss for all the dieters was 1.8% of their initial weight. The more meetings the participants attended, the more weight was lost. People who attended an average of 13 meetings managed to lose about 6.4% of their starting weight.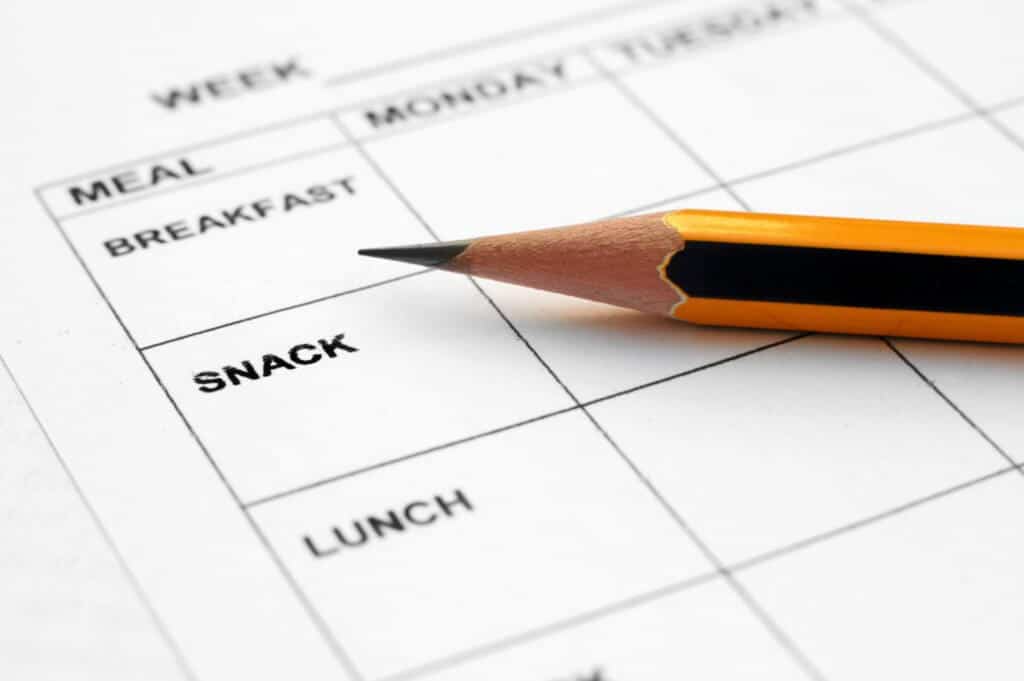 Details On Weight Watchers And Weight Loss
There was a recent study in Obesity carried out to evaluate the efficacy of Weight Watchers online without and with a tracking device to record activity as compared to control.
279 volunteers randomly took the Weight Watchers plan for 12 months. Some took the Weight Watcher online (WWO) plan only. Others took the online program with an active link tracking device (WWO+AL) to record activity. Then there was a group that only read an online newsletter on the plan.
It was found that WWO resulted in significant increase in weight loss as compared to control, but it was only in the first three months. It was noted that there was almost more than 5% loss of weight in WWO at both the 3-month and the 12-month cycle, but after 12 months, there was no significant loss of weight.
Guidelines
Weight Watchers Guidelines
Weight Watchers is one of two proven diet plans effective for long-term weight loss. However, our research team dug deeper into the Weight Watchers guidelines to get additional details.
While some Weight Watcher plans focus on eating fresh fruits and vegetables, there are other plans where their branded foods are used. The concern we see is that some of the foods are processed, reduced calorie, high in sodium and contain lengthy ingredient lists; often with added white flour and sugars. This is similar to conventional processed foods, says the National Public Radio.
Also, some of the products contain and Weight Watchers coaches advocate the use of artificial sweeteners. There's research in Yale Journal of Biology and Medicine connecting artificial sweeteners to increased sugar cravings.
Some of the plans encourage the use of "healthy oils". We know that not all oils are made the same. Also, instead of oil, why not consider adding whole foods rich in oils such as nuts and seeds, according to MyPlate.
Throughout our research teams deep dive into WW, one thing was evident about Weight Watchers guidelines. While there's an increased focus on eating healthy, there are still some milling components. The diet plan still puts a focus on calories in vs. calories out. Additionally, some Weight Watchers plans to promote the use of processed foods.
According to Public Health Nutrition, "the consumption of ultra-processed foods is associated with an increased risk of diet-related non-communicable diseases."
What Is a Weight Watchers Points List?
Weight Watchers points list has a list of food and the points assigned to them. There are foods with 0 points that can be eaten without worry. Such food will not add to the SmartPoints system that helps dieters keep track of the foods they eat through the day.
The zero-point foods list has 200 items on it. It includes fresh beans, salmon, peas, eggs, and other fruits/veggies.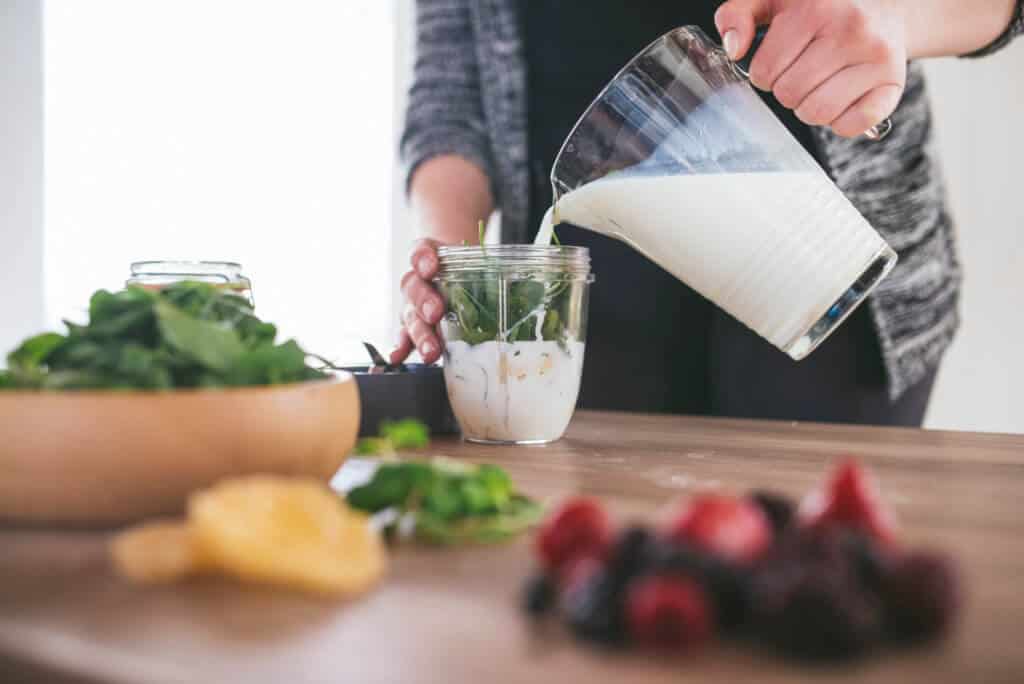 Recipes
Some Weight Watchers Recipes
Weight Watchers Breakfast
A customary Weight Watchers recipe for the 7-points-breakfast would consist of a cup of oatmeal (plain) that is cooked with water. It could be sweetened with jam. You can have a cup of nonfat cottage cheese. On this diet program, all fresh fruits and vegetables contribute zero points.
Another option would be a 5-point breakfast of cooked Quinoa with a spoon of honey and a small cup of milk (low-fat). An optional French toast slice would count as 6 points.
Weight Watchers Lunch
There is complete nutrition information about different commercial products that are provided by Weight Watchers recipes. This is to help you choose the healthiest of them all with the least points. For a light lunch, try a 6-point turkey and cheese wrap or a 4-point chicken salad.
If you want a heavier lunch, try a cup of cooked pasta with half a cup beans (cooked), feta cheese (crumbled), and diced tomatoes. Add a cup of black bean soup for a healthy lunch of 13 points.
Weight Watchers Snacks
You must eat snacks frequently to eat hunger at bay. You may eat snacks in between meals. Though there are no restrictions on what you can snack on, it is better to eat healthier options because it will use up fewer points.
Weight Watchers Dinner
For a 7-point dinner, you can have chopped vegetables, 3 ounces of pork tenderloin (grilled, nonfat cheese) wrapped in a wheat tortilla. You could choose chicken chili, turkey burger, or baked salmon, each of which supplies 5-6 points. Vegetables that are fresh, steamed, or roasted have no points, but they can be included in dinner to increase nutrition.
Weight Watchers Online Free
The popular program offers the benefits of Weight Watchers plan to all aspiring dieters for free for one week. After a week, you will be subscribed automatically to the program. You will be offered 50% off for the first month of subscription.
According to the National Institute of Diabetes and Diabetes and Kidney Diseases, there are a couple factors you need to consider before choosing an online program, like behavioral treatment, lots of useful information, and feedback. Although Weight Watchers Online does have a cheaper option, it may not have all the features needed for a comprehensive program.
Weight Watchers For Women
Women tend to gain weight during the middle years of their lives due to changes affected by menopause. Studies and biological evidence show that women don't have to gain weight with age. Contrary to the pervasive mindset. Small changes in lifestyle and food habits can help women battle the confounding middle-age bulge. Weight Watchers offers healthy options and counseling choices.
However, one study published in Obesity Reviews found that, "There is little evidence from this review to indicate that men and women should adopt different weight loss strategies."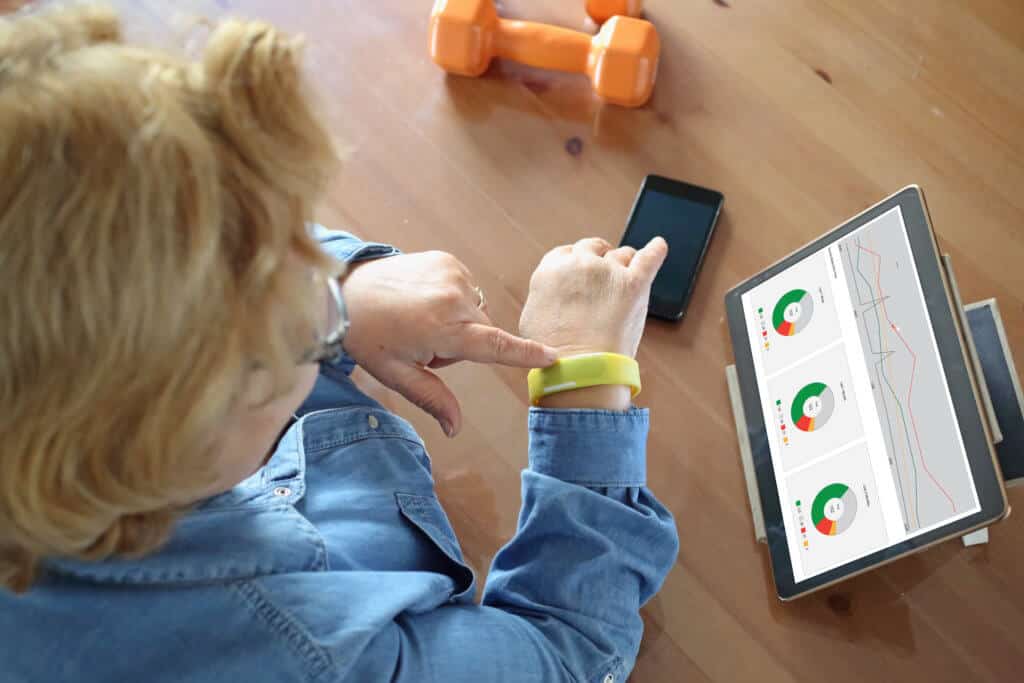 Weight Watchers Locations
When you sign up with Weight Watchers and log in to the site, you can connect easily with your fellow members and seek their advice to help you achieve your goal. You can experience the joy and motivation of togetherness as you get inspired by peers as you follow their secrets to success in the Weight Watchers point system.
You need to go to www.weightwatchers.com login and search, "Weight Watchers location." This will help you reach out to hundreds of members who are in your proximity and connect with them. You can share inspiring ideas, pictures, or videos.
In addition to personalized support and instructional guidance from your coach, like-minded members from Weight Watchers location can give you the support you need to stay focused on your Weight Watchers plan. Furthermore, you have the option to attend Weight Watchers meetings in a selected location that will further help the user to achieve their weight loss goal.
Membership
Weight Watchers Membership
Becoming a member of Weight Watchers gives you many advantages. You can receive expert advice, have guides and tools that can help you with your diet plan, and use the following features offered by the online Weight Watchers website:
Use the Weight Watchers app
Browse through the 1000+ lip-smacking recipes
Access Weight Watchers Zero Points foods list
Use the fitness, food, and weight tracker
Use recipe builders, meal plans, and guides for eating out
Access to Weight Watchers members-only community
24-hour support of Weight Watchers online coaches
Learn Techniques to develop a positive mindset
Access Activity plans that are suitable for all Weight Watchers levels
Weight Watchers Diet Ingredients
This diet does not forbid any food, nor does it encourage the purchase of prepackaged, processed food. The diet emphasizes on vegetables and fruits, so the diet is high in fiber. Consumption of whole grains and low-fat dairy products is encouraged.
Interestingly, Weight Watchers does market a whole range of ready-to-eat frozen foods, called 'Smart Ones,' for breakfast, lunch, snack, and dinner (with dessert options). Nutrition and calorie values must be taken into consideration.
But eating only these meals will not provide you the complete recommended nutrition, especially the fruit and vegetable servings. Per the National Heart, Lung, and Blood Institute, "A healthy eating plan gives your body the nutrients it needs every day while staying within your daily calorie goal for weight loss."

Side Effects
Potential Weight Watchers Side Effects
No one has closely studied the long-term side effects of this diet, so they are unknown. However, short-term negative side effects do exist, and they range from deficiency of vital vitamins and minerals to nausea and dizziness.
It has always been believed that any restriction in food leads to psychological problems. But recent studies suggest that this may not be the case with comprehensive programs like Weight Watchers for weight loss, states the Journal of Women's Health & Gender-Based Medicine.
Weight Watchers online incorporates diet change with behavioral treatment, in addition to encouraging physical exercise. These lifestyle changes help motivate people who are overweight to participate in meetings and seek the help and advice of the support group.
While strict dieting has often been associated with adverse psychological consequences, moderate diet plans like Weight Watchers online free are shown to improve the quality of life, self-confidence, and mood of the dieters.
Product Warnings
Weight Watchers Product Warnings
Since the diet plan is based on a system of points being assigned to each food item, and the points assigned depend on the amount of protein, fat, fiber, and carbohydrate that the food contains, minerals and vitamins are a neglected lot.
Though the Weight Watchers points website claims that fruits and vegetables can contribute the necessary store of vitamins and minerals, the suggestion is unrealistic. It would require you to have almost nine servings of fruits and vegetables daily which is far from feasible.
Diabetic users should adjust their medicine based on the weight loss they experience while using Weight Watchers.
Weight Watchers recipes are available as frozen meals for convenience. They contribute to 250-300 calories each. Even if you eat one such meal four times a day, your calorie intake for the day would be less than 2000 calories, which is almost half the average intake recommended. Over a long period, this is sure to cause undernourishment.
The daily sodium requirement as advised by FDA for individuals is not over 2,300 milligrams, and the limit is 1,500 milligrams for people with certain health conditions.
The amount of sodium in Weight Watchers frozen foods is much higher than these prescribed limits.
What is Beyond the Scale?
Beyond the Scale is Weight Watchers' latest program that debuted in 2016. It is the company's new points program that provides meal plans and diet advice.
Are There Any Weight Watchers Lawsuits?
There have been several lawsuits against Weight Watchers time and again. One of the prominent ones was the criticism of Weight Watchers online free by prominent author and psychotherapist, Susie Orbach, The Guardian reports. She complained that such slimming clubs misled dieters by giving them false and unrealistic hopes.
Directed at an advertisement that purportedly had professional models recommending Weight Watchers, the author warned the younger generation to be wary of those companies that make dieting sound like the latest trend.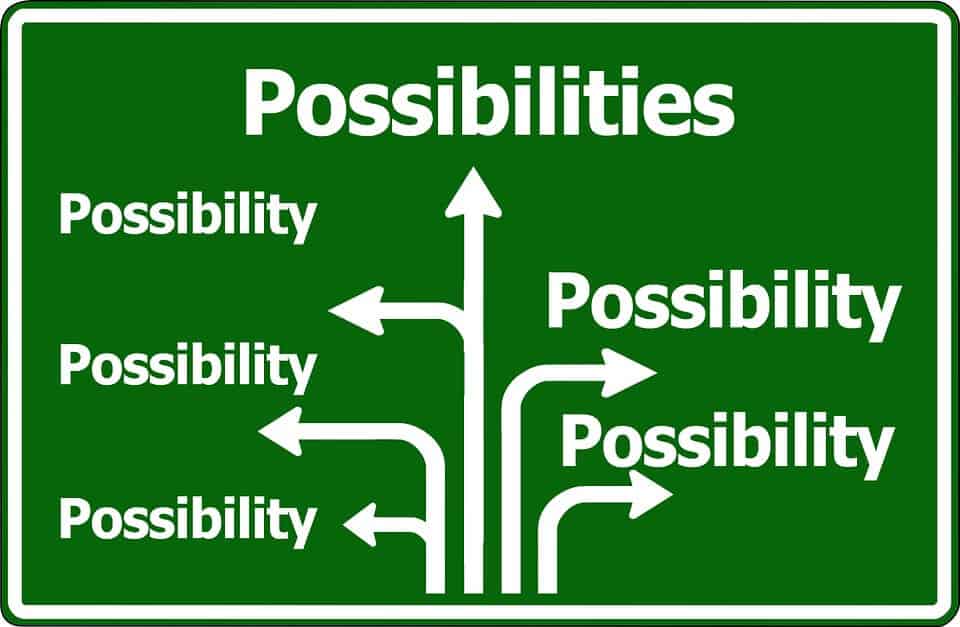 Weight Watchers Alternatives
There are weight loss programs galore all over the internet. A diet plan must be chosen to keep the age, body constitution, and history of health in mind. It is necessary to consult your healthcare provider or physician before starting on any weight loss plan. The following are a few alternatives to Weight Watchers program.
Dr. Phil's 20/20 Ultimate Weight Solution
This diet is designed by the author of the best-selling diet book, The Ultimate Weight Solution, Dr. Phil McGraw. He opines that weight loss is not about willpower, but is all about why you eat, when you eat, how you eat, and where you eat.
Dr. Ornish Diet Plan
This diet is designed by Dr. Dean Ornish, author of The Spectrum. There are no all-or-nothing approaches to diets. He groups food into five groups, with Group 1 being the healthiest and Group 5, the most indulgent.
Weight Watchers and the Law
As of March 2019, a class-action lawsuit was filed against Weight Watchers (WW) for violation of securities laws, but nothing in regards to the company versus the public.
Weight Watchers Pros and Cons
Pros:
Affordable
Weekly meetings and in-person support
Convenience foods available
Cons:
The program isn't successful for everyone
Some convenience foods have been recalled
What Users Are Saying
What Users Are Saying
"I joined Weight Watchers eight weeks ago and have already lost 14 pounds. I love this weight loss program. You don't have to buy any special food. You can get support through Connect. It was time for me to make a life style change."
"I did not find Weight Watchers to be all that helpful. I ended up gaining little knowledge about the program and ended up gaining a bunch of weight. I spent the next two years teaching my self to eat right and to stop eating when full. No I would not recommend Weight Watchers. It is not for everyone. Their diet sure didn't work for me."
"I tried it but it didn't work out for me. I like all the information and various recipes but didn't end up losing more than 2libs."
Bottom Line
The Bottom Line on Weight Watchers Diet
Can decades of helping millions lose weight be a good thing? Absolutely. There's research backing the benefits of Weight Watchers. There's also solid science showing weight loss when dieters replace meals. There are concerns. Some did not follow the program, so they didn't lose weight as fast as expected.
If you'd like to continue to lose weight, there's a program that has the backing of positive user reviews and amazing real-life results.
Among the best programs we've seen this year is one called Noom. "Noom isn't a fad diet, it's a habit-changing solution." You get all the tools you need to learn how to lose weight and keep it off.
Because of the user success, the makers of Noom offer customers a free trial offer, which is a good sign.
Learn More About Noom »