Modere Collagen Review

- 14 Things You Need to Know
Modere Liquid Collagen is a collagen supplement with patented ingredients. Numerous studies have shown that this blend of ingredients makes up a new generation of collagen that positively affects skin appearance. However, if the company wants customers to purchase this brand, they need to know more about the collagen blend. We will examine liquid collagen by Modere ingredients, benefits, and side effects and dive a little deeper into the bottom line.
Modere Collagen can be purchased through their Official Site.
Overview
What is Modere Collagen?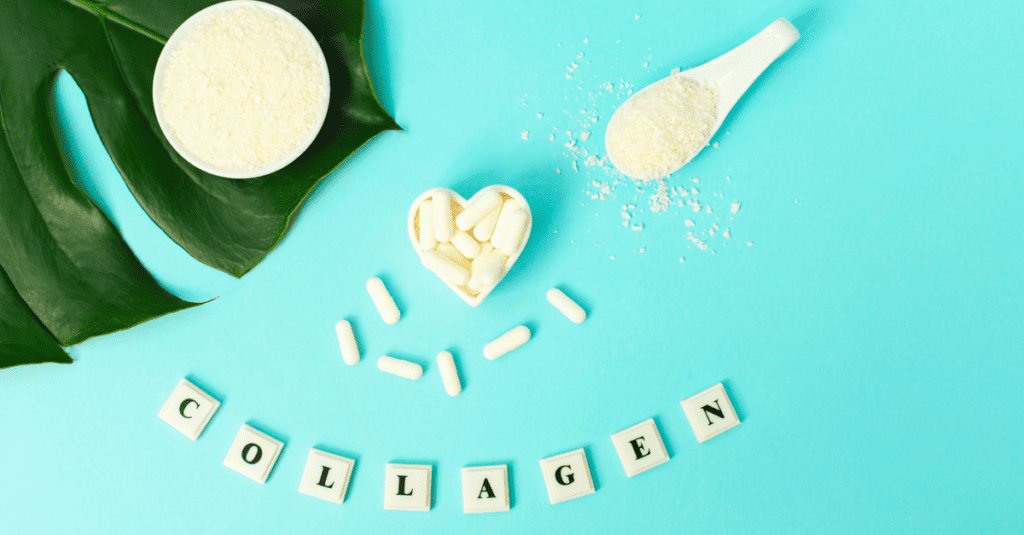 The liquid collagen by Modere is a new generation of collagen that seeks to redefine the aging process. The brand introduced the science behind its signature ingredient Bio Cell. This ingredient is a nutraceutical for active joints, healthy aging, and younger-looking skin. With age, collagen production naturally decreases and becomes brittle and loose.
In turn, this results in wrinkles, dry skin, a decline in bone strength, and decreased collagen integrity. Described by Modere as a revolutionary science, Liquid BioCell was created to supplement natural collagen and support active joints and promote healthy aging. Modere offers four types of liquid collagen.
Modere Life Collagen: Original Liquid Collagen
Modere Pure Collagen: Zero sugar, zero calories
Modere Skin Collagen: Added to focus on wrinkles and fine lines
Modere Sport: Phytonutrient-rich superfoods to boost fitness and health
The Modere Pure Collagen is great if you are looking to reduce calories, although many users, according to Modere reviews, prefer Life Collagen. The brand claims it can promote healthy cartilage and connective tissue with its groundbreaking formula.
IMCJ

– the effects of BioCell are promising in terms of its ability to support connective tissue and facilitate recovery following cardiovascular exercise and resistance training.

Clinical Interventions in Aging

– a pilot study examined the effects BioCell Collagen (BCC), which contains chondroitin sulfate, hydrolyzed collagen type II, and low-molecular-weight hyaluronic acid, in 26 healthy females with visible signs of aging. In this study, preliminary data suggest that BCC triggers several physiological events that can be used to reduce visible signs of aging in humans by counteracting natural photoaging processes.

International Orthopaedics

– collagen is becoming more popular in the treatment of osteoarthritis due to its satisfactory results. A meta-analysis of this study found collagen to be effective in treating arthritis symptoms.
Modere Collagen Competitors
Company
Who Makes Modere Collagen?
Modere was founded in 2012 as a global lifestyle brand offering health and wellness products. Its headquarters is in Newport Beach, California. In January 2017, Modere added the Liquid BioCell collagen line to its portfolio. During this transition, Asma Ishaq was appointed CEO of Modere in January 2018. Under Ishaq's direction, the company experienced rapid growth, expanded to India, and is performing well in each of its categories. The company claims to create science-based formulas that are equal to or better than consumer brands. 
Modere touts its clean label product philosophy by citing third-party approvals such as EWG VerifiedTM, EPA Safer Choice, Rainforest Alliance Certified, and NSF Certified to approve some of its formulations.
Scroll below for one of the best products we've seen over the last year.
Customer Service
Modere Collagen Customer Service and Reviews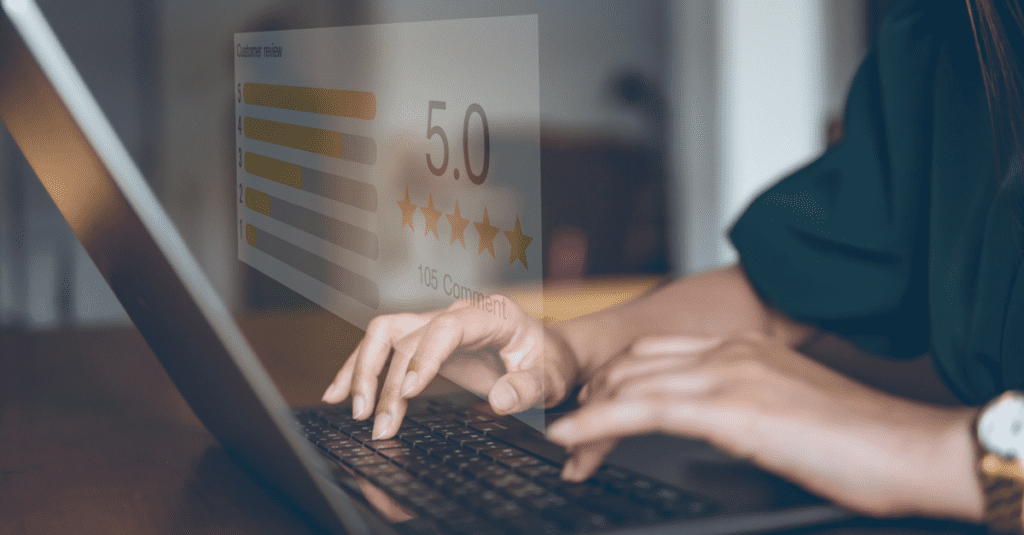 Phone: 877-MODERE-1 (877-663-3731)
Email: service@modere.com
SMS: 877-663-3731
Modere Collagen Reviews
According to Modere liquid collagen reviews, some customers are impressed. They found it works on their hair, nails, and skin. Overall, users say the consistency and the taste of the product is pleasant. Many women thought the liquid collagen did wonders for postpartum hair growth after pregnancy. Many users like the quick results, for some as little as two weeks.
However, according to other Modere Collagen reviews, some customers find the products expensive. Some users experience side effects like an upset stomach. A number of users dislike the packaging. They would like to have the top as a measuring cup.
Better Business Bureau
Currently, Modere has an A+ with 158 complaints closed in the last 3 years and 67 complaints closed in the last 12 months. The brand has a Customer Review Rating of 2.68/5. Most of the complaints are about charges or clerical errors, and all were resolved.
Claims
What Modere Collagen Claims Did We Find?
Modere claims that all products are formulated with their unique collagen/HA matrix technology to counteract skin photoaging, support joint and muscle health, bolster connective tissue, rejuvenate skin, and promote healthy gums, hair, nails, and eyes. They also claim it:
Reduces wrinkles and skin dryness

Hydrates, firms, and elasticizes the skin

Supports cartilage

Assists in reducing joint discomfort

Increases the skin's collagen content
Ingredients
What are the Modere Collagen Ingredients?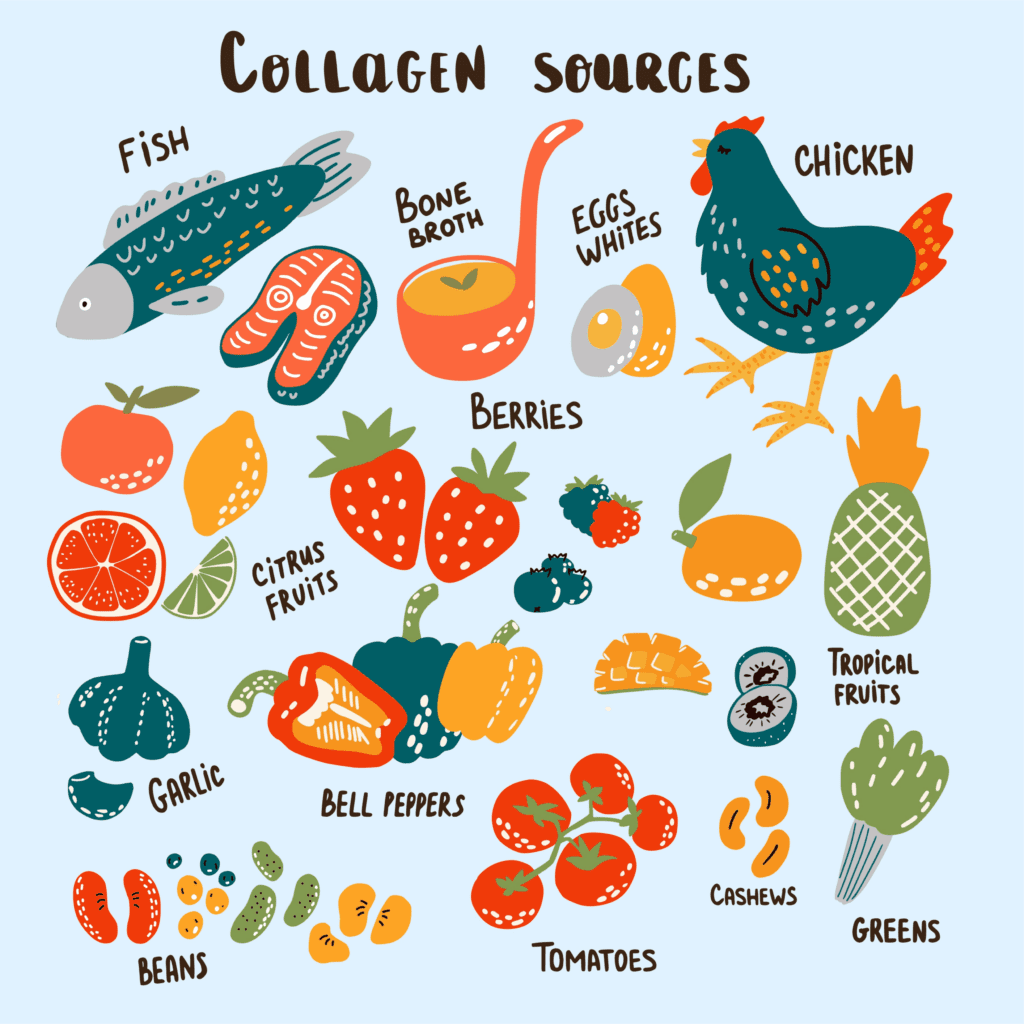 Modere claims that its ingredients encompass a safe paradigm from its development process to its commitment to transparency. The company claim ingredients are non-GMO, biodegradable, and cruelty-free. Modere Collagen ingredients includes:
Liquid Biocell

Conjugated linoleic acid

Apple cider vinegar

Hyaluronic acid (HA)

Chondroitin sulfate

Hydrolyzed collagen type II

Vegetable glycerine

Potassium sorbate

Xanthan gum
Benefits
Does Modere Collagen Work? Benefits
Collagen is a type of structural protein made up of amino acids. It is the most abundant type of protein in animals, and it is what gives your cells and tissues their structure, according to StatPearls.
The body naturally synthesizes collagen, and it is available in dietary sources such as fish skin, chicken skin and collagen supplements. The collagen supplement comes in powders, capsules, and liquids. There are four main types of collagen:
TYPE I: The amino acid is broken down (hydrolyzed), and they are derived from fish, the bovine hide, porcine skin, or eggshell membrane.
TYPE II: This collage contains very small amounts of Type II collagen and it prevents collagen breakdown (unhydrolyzed and undenatured). It is derived from chickens.
TYPE III: Derived from bovine sources (hydrolyzed).
Modere collagen is broken down into amino acids (hydrolyzed), and it is made from chicken. You can consume it as a supplement as a part of your daily routine.
Ingredients and Benefits
Modere Ingredients and Benefits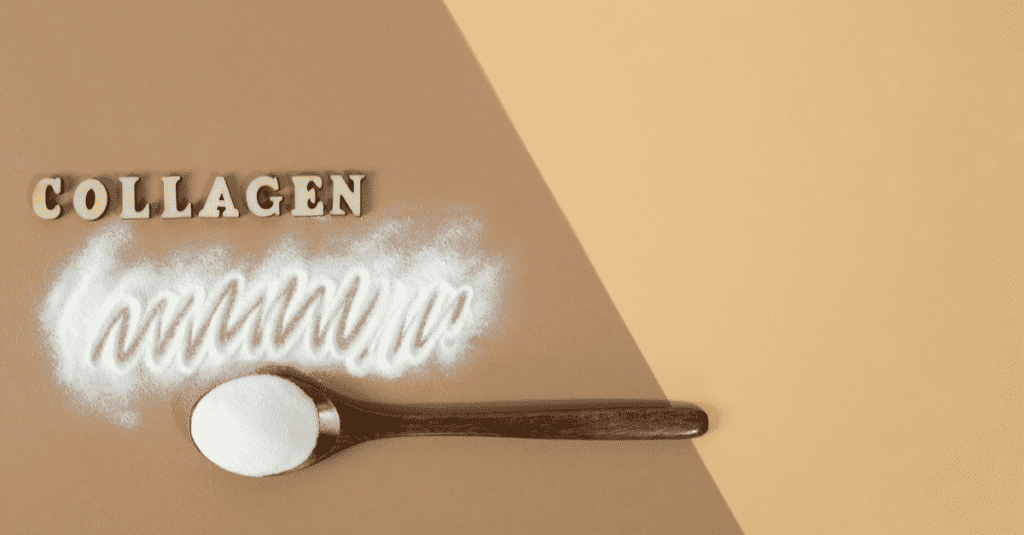 BioCell 
This blend of ingredients, which include chondroitin sulfate, hyaluronic acid, and collagen type II peptides, is made from hydrolyzed chicken sternal cartilage extract. All of these ingredients may add youthful radiance, improve elasticity, and may enhance utilization and absorption.
Reduced Wrinkles: According to Clinical Interventions in Aging, a study of 26 women with visible signs of aging found that supplementing with one gram of BioCell reduced skin dryness and wrinkles after 12 weeks.
Conjugated Linoleic Acid (CLA)
CLA is a type of fat. CLA may improve immune function and reduce body fat deposits.
Improve immune systems: According to the Journal of the International Society of Sports Nutrition, CLA supplementation increases immune function, helps re-synthesize glycogen, and increases bone mineral density.
Hyaluronic Acid (HA)
A natural substance produced by the body that helps the skin retain moisture. It is found primarily in the eyes, skin, and connective tissue. Its main purpose is to keep your tissues moist and well-lubricated.
Reduce wrinkles: According to Nutrition Journal supplements with HA helped to retain moisture in the skin.
Chondroitin Sulfate
This compound is naturally occurring in the body as part of hyaline cartilage, which cushions joints. It is commonly used to treat osteoarthritis, a degenerative joint condition in which your bones lose cartilage, causing pain and increasing the risk of fractures.
Relieve chronic joint pain: According to the International Journal of Rheumatology, many clinical studies have shown that delivering chondroitin sulfate to the body reduces the severity of osteoarthritis symptoms, with fewer adverse events.
Hydrolyzed Collagen Type II
Collagen type II (native) makes up cartilage, tendons, and ligaments in animals and humans. In theory, collagen type II works by causing the body to produce chemicals that reduce pain and inflammation.
Promote joint health: According to the Eurasian Journal of Medicine, research has shown that the use of native type II collagen can effectively treat early certain forms of arthritis. Also, considering its mechanism of action, type II collagen may reduce inflammation and degradation in joint problems.
Weight Loss
What About Modere Collagen and Weight Loss?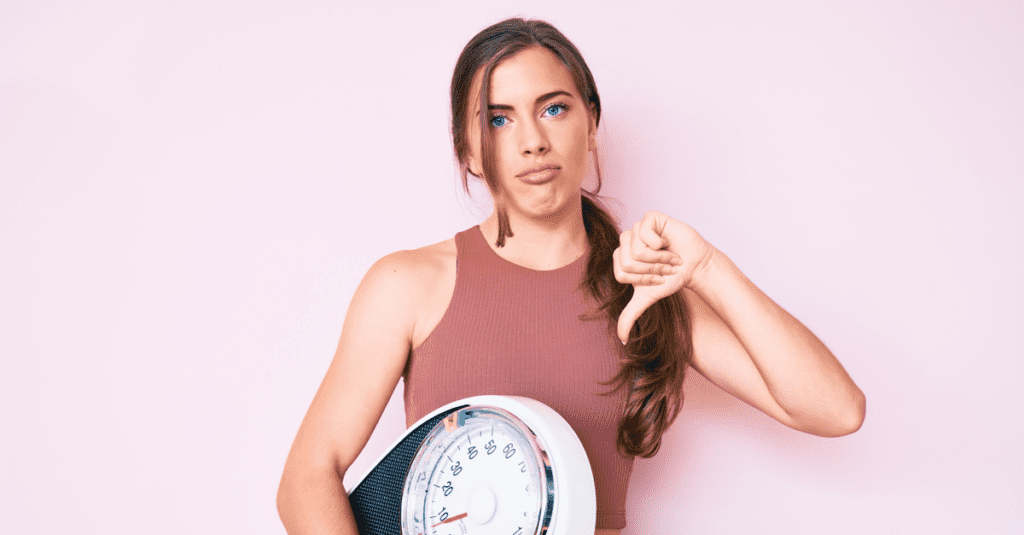 Modere does not claim any weight loss benefits for this collagen supplement. However, apple cider vinegar and conjugated linoleic acid have weight loss properties, according to research.
Side Effects
Are There Potential Modere Collagen Side Effects?
Users' side effects are unique to each individual. Here are some of the most common side effects associated with Modere Collagen:
Diarrhea

Upset stomach

Nausea
Directions
How to Take Modere Collagen: Directions
For best results, take one tablespoon of Modere liquid collagen twice daily. Use it at any time of the day but early in the morning is the best. Be sure to refrigerate after opening.
Can I Take With...
Can I Take With…
Although collagen supplements are deemed safe, the FDA does not approve or regulate supplements. Therefore, consult your doctor before using them with any medication or medical condition. So, avoid doing the following:
Taking more than suggested

Mixing medication or supplements

Substituting supplements for prescription medications
Where to Buy Modere Collagen and the Cost
The popularity of collagen has led to hundreds of brands flooding the market. For authentic Modere Collagen products, you can visit the brand website. Also, Amazon is a great place to buy the products, but be careful to get them from a trusted seller. The cost of Modere Collagen averages $69/month, depending on the type and quantity.
Cancel Subscription
Can You Cancel My Subscription?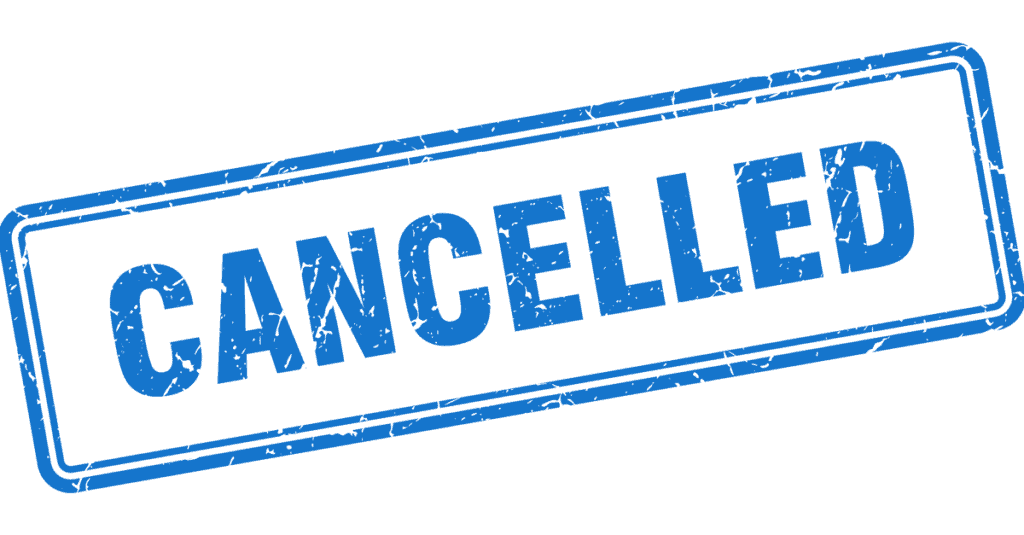 Unfortunately, our website does not offer the option to cancel a subscription. The website provides detailed information on supplements like Modere Collagen. You can cancel your subscription by contacting the retailer where you purchased the product.
Pros and Cons
The Pros and Cons
Pros
Patented formula

May improve joints, eyes, gum, nail, and hair health

A bottle lasts for one month

Clinical trials available on ingredients

Evidence to support the benefits claims
Cons
Some claims may be exaggerated

Expensive
Bottom Line
What's the Bottom Line on Modere Collagen?
Overall, Modere Collagen, with its Collagen HA matrix technology, is proven to have some health benefits. But, can it replace naturally produced collagen for healthy aging? And what about weight loss? From the research our team completed, Modere may want to stick with anti-aging for this one.
For weight loss, however, we suggest Noom because it's been shown to be effective in clinical research and it's recognized by the Centers for Disease Control and Prevention as a healthy lifestyle program. 
You don't have to take our word for it, though. Check out the free trial offer for Noom for a limited time.
Learn More About Noom »