Plan Z By Zola Review

- 17 Things You Need to Know
Plan Z by Zola claims it can deliver weight loss results with a low-calorie diet. It comes with a homeopathic spray, so we had to determine if this miracle program is effective.
A red flag was the lack of exercise routines in Plan Z by Zola; as some programs of this nature do not tout weight loss without working out. To reach the bottom line, our research team delved into the recipes, weight loss phases in the diet plan, and their supplement's claims as well.
Plan Z By Zola can be purchased through their Official Site.
Overview
What is Plan Z by Zola?
Plan Z By Zola is a diet plan promoting weight loss. The nearly four-month diet plan is divided into four phases:
ZBinge
ZReduction
ZReboot
ZLife
Plan Z by Zola also includes a homeopathic spray; ZR50. It's intended to help control cravings.
Let's take a quick look at the science into low-calorie dieting before delving deeper into Plan Z by Zola:
Obesity Research: Although low-calorie diets have shown to be effective at aiding in weight-loss, it is unclear which method of dieting within this meal plan is best.
National Institute on Aging: Low-calorie dieting can encompass multiple forms of eating, all of which may aid in weight loss.
Nutrition Bulletin: Both low-calorie and very-low-calorie diets can cause weight loss in the short-term.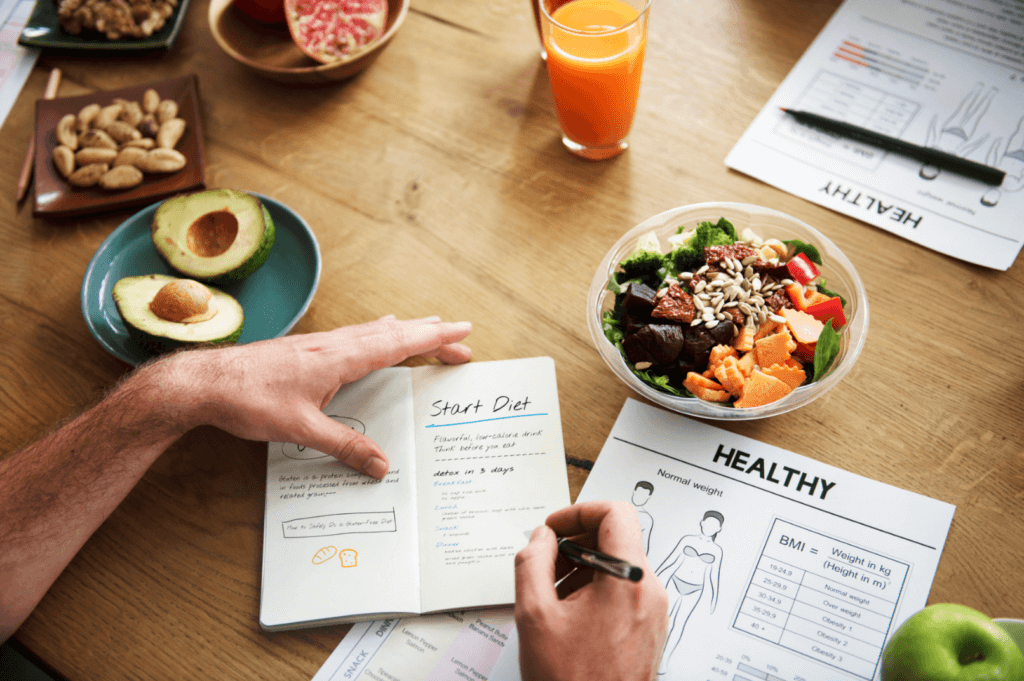 Who Created Plan Z By Zola?
The creator of Plan Z by Zola is Sarah McCann. The diet protocol was created around 2010.
Scroll below for one of the best products we've seen over the last year.
Ingredients
Plan Z By Zola Ingredients
Since Plan Z by Zola is mostly a weight loss program and not a product of any kind, there aren't any Plan Z By Zola ingredients.
However, the ZR50 is used alongside it, so we might as well look at the ingredients of this homeopathic spray.
Calcarea Carbonica
This is a homeopathic remedy that is derived from the inner layers of shells. It's similar to calcium carbonate that is used to help with "temporary relief of minor – muscle cramps – menstrual cramps," according to NIH DailyMed.
Nux Vomica
A plant from which the seed is often used to make various medicine.
Taraxacum
Also called dandelion, this well-known flower is often used for its medicinal properties in various herbal supplements and internal cleansing products.
Other than helping with an upset stomach and muscle aches, dandelion can be used to promote urination, according to the Journal of Alternative and Complementary Medicine.
Magnesia Phosphorica
A mineral, also known as magnesium phosphate, that's used to aid with diarrhea, vomiting, and abdominal cramping, again according to NIH DailyMed.
Does Plan Z By Zola Work?
Easy to follow diet plan with no exercise sure seems like a great way to slim down to a healthy weight and achieve the desired body look.
It sounds too good to be true, so some might get skeptical before spending (a lot of) money on it.
There is no better way to find out than to check out some reviews written by people who tried Plan Z by Zola.
Many are indeed in praise of this weight loss program, but others not so much.
On the positive side, Plan Z By Zola gives you a bunch of useful recipes that are easy to follow and promote healthy food that can also be delicious if prepared correctly.
The spray that you use helps take relieve you of hunger and burns fat along the way.
If you are not willing to exercise, Plan Z By Zola can help you lose weight by only guiding you to lower calorie intake.
However, for some people, the plan is too expensive, and they wonder why anyone would spend so much money when they can achieve the same results by just switching to healthier nutrition and doing light exercise from time to time.
Another negative is that ZR50 is not scientifically verified, which might make some people turn their heads from the plan right away.
Also, there are other similar, yet medically tested and approved products that can help you lose weight in the same way.
To conclude, the plan does work, but it's costly and could result in a lot of people leaning towards other cheaper and more scientifically approved methods.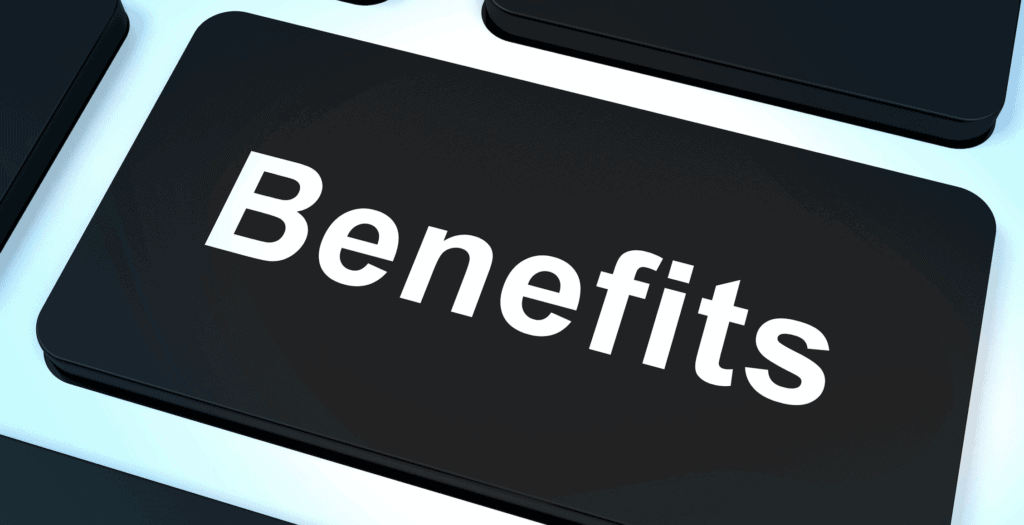 Benefits & Results
Plan Z By Zola Benefits and Results
Whatever your take might be on the Plan Z By Zola, it sure does lean you towards a better lifestyle. It's not just a diet itself, but a healthy one for that matter.
The plan promotes low-calorie foods through a myriad of recipes that will not only help you slim down, but also make you feel better and healthier.
You might think this will not come easy, as you could still have cravings for the food you are used to.
This is where a homeopathic spray ZR50 comes in handy. The company claims that it can suppress your appetite.
One thing that Plan Z By Zola promises is that it will not just encourage you to lose weight, but also help you keep it off.
Some people who tried the plan say they've lost as much as 14 pounds in two weeks, while never being hungry during their diet. Many others also claim that the results can be noticed fast, already after the first week of the plan.
Online support from professionals is also offered on this diet plan.
Details on Plan Z By Zola and Weight Loss
By implementing an 800 calorie per day diet, the company claims that you can lose weight quickly.
To achieve this, you will need to go through four phases of the plan named Z binge, Z reduction, Z reboot, and Z life.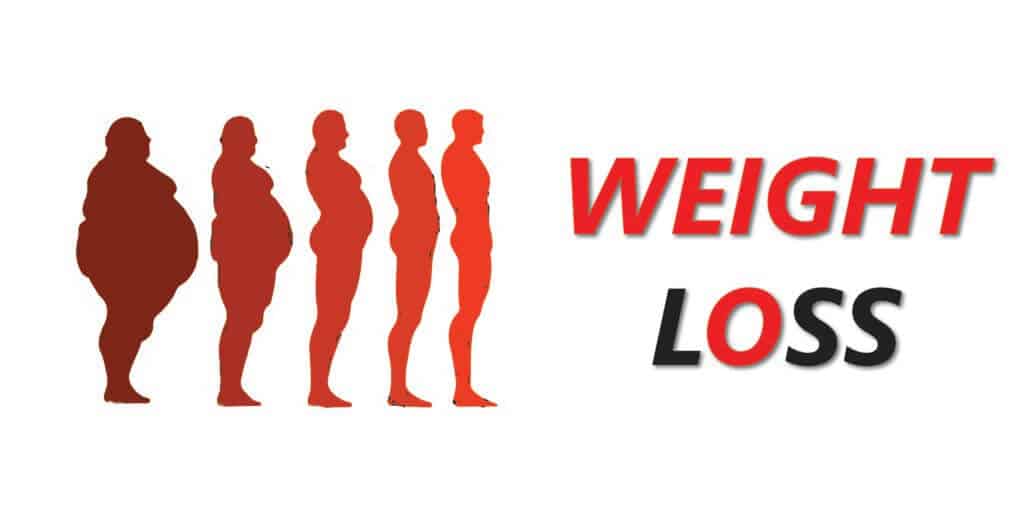 According to the company, these are the four phases and details for each:
Z Binge
Z binge is the beginning stage of the Plan Z By Zola diet that lasts for the first two days.
During this time the company claims that you are allowed to eat any food that you want, as much as you can.
This includes sweets, snacks, pasta, bread, meat, and others. The goal of this phase is to prepare your body for next phases where you will start losing weight.
Z Reduction
With Z reduction, you will first need to set a goal on how much weight you want to use.
Depending on that, this phase can take from four to six weeks. If you wish to lose a total of 26 pounds or more, the phase will last for 40 days.
If you want to take off 25 pounds or less, Z reduction phase will last only 26 days for you.
During this time, you will need to eat fresh food and healthy meals.
The eating plan is provided for you through recipes that promote high protein and low carbohydrate intake.
You will eat two meals a day, with one additional small meal only if you feel like you need it.
Z Reboot
During this phase, you will adjust your intake of proteins and carbohydrates. Up until this phase, your metabolism will "reset" so your body can perform better at utilizing energy.
Z reboot lasts for six weeks.
Z Life
You can slowly start eating food that you were restricted from in previous two phases, but only to a certain amount.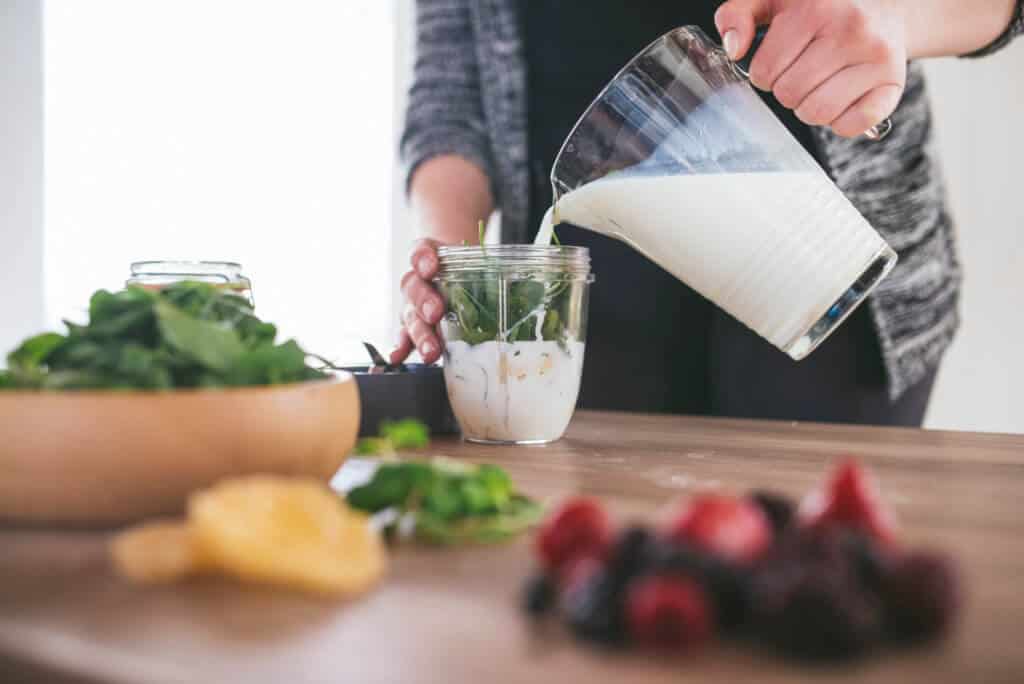 Recipes
Plan Z by Zola Recipes
One of the best parts of Plan Z By Zola is its recipes. You will be provided these recipes once you buy the plan.
Each phase has their own set of meals that you will need to cook.
They claim to be easy to prepare and include both gourmet meals and comfort foods.
Another plus is that Plan Z By Zola meals, you can adjust them to your busy schedule and eat on the go.
Directions
How to Use Plan Z By Zola?
The only product that comes along with the plan is the ZR50 homeopathic spray.
You will get a total of 6 bottles of this spray that needs to be applied orally.
The product is also referred to as crave control spray that is claimed to help you alleviate hunger.
According to the instructions, Spray the ZR50 under your tongue four times a day. This can be done any time of the day, not strictly before or after meals.
Six bottles should be enough to last you through your dieting process.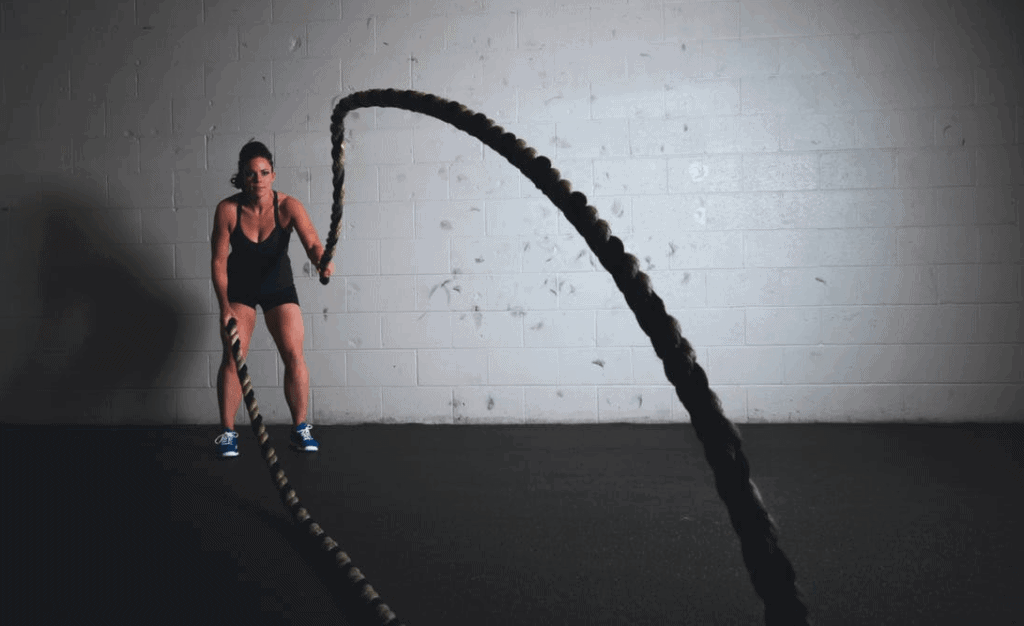 Do I Need to Exercise While Using Plan Z By Zola?
The Plan Z By Zola does not include any exercise routines while you are on a diet.
The plan advises its users to not exercise at all during a four-phase program, under the claim that exercising makes you hungry and can make it more difficult to go through with the plan.
However, you are allowed normal daily movement like walking to work, riding a bicycle, etc. The plan also allows fitness routines.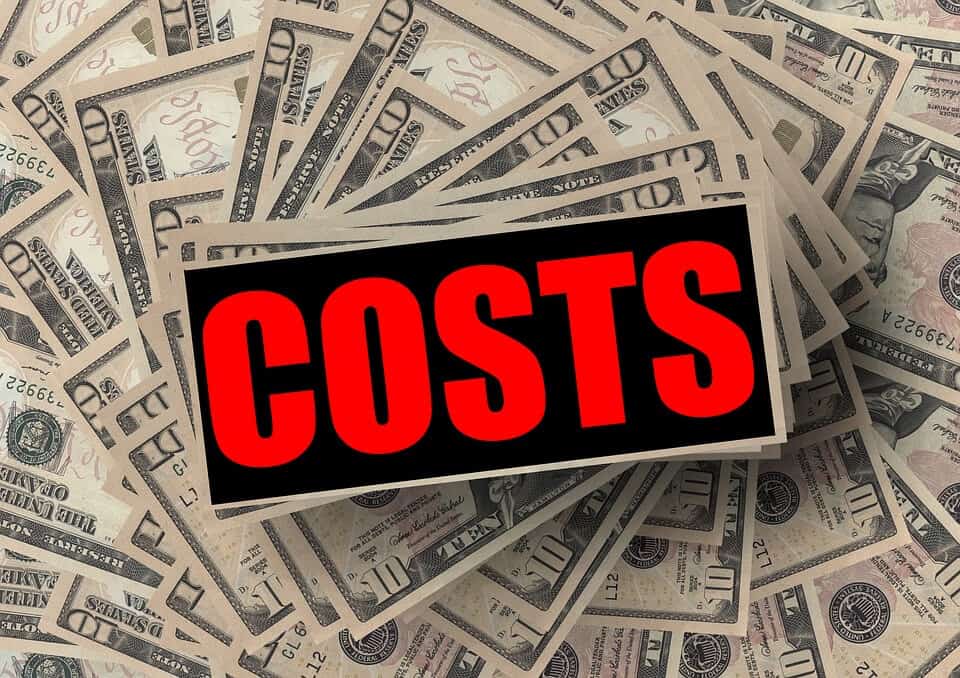 Cost
Is Plan Z By Zola Expensive?
The biggest issue with the Plan Z By Zola is its price. It's the primary reason why a lot of people don't like the plan, as they can find way cheaper methods to lose weight.
The Plan Z Diet retails for $179 per month for four months for a total of $716. If you choose to pay in full instead of in four installments, the price is lowered to $647 for the four months.
Product Warnings
Plan Z By Zola Product Warnings
One issue that may concern potential users about the plan is its low-calorie intake.
You are allowed only 800 calories per day, which National Institutes of Health considers to be a very low-calorie diet (VLCD).
What that means is that for these types of diets, medical supervision is advised alongside protein shakes and bars that supply the body with a healthy amount of nutrients.
VLCDs are not recommended for children and minors, or for adults who are 50 years of age or older.
Doctors agree that VLCD should be instead substituted with only a low-calorie diet (LCD) that limits your calorie intake from 1,000 to 1,600 calories a day, which in the long term will result in the same weight loss just like the VLCD.
The plan should also not be used by pregnant women or women who are breastfeeding, and people with major health conditions.
Another warning lies in the fact that ZR50, a spray used to relieve you of hunger during the diet, is a homeopathic remedy.
Modern medicine does not recognize homeopathy, so the product is not clinically verified.
Safety
Is Plan Z By Zola Safe?
Although a very low-calorie diet and the illegitimacy of a ZR50 spray are a cause for concern, people who went with the plan do not report any major issues.
When undergoing a VLCD, it is advised that you do so under professional medical supervision, which the plan doesn't insist on.
However, this is for your good, so you might as well have a regular checkup performed by your doctor every couple of weeks.
They will determine if you are healthily losing weight and will advise if you should continue with the plan.
Food used to prepare the recipes is natural and healthy, so there is no reason to worry about that part of the plan.
Side Effects
Plan Z By Zola Side Effects
No weight loss comes easy, and with any product or diet plan of this kind, there are potential side effects involved. According to some of its users, the Plan Z By Zola side effects can include:
Headaches
Dizziness
Nausea
Dehydration
Upset stomach (constipation or diarrhea)
Fatigue issues
The most common one comes in the form of fatigue.
ZR50 spray does suppress hunger, but you are still on a very low-calorie diet so that you might feel lightheaded or weak from time to time.
Plan Z By Zola Lawsuits
There are no lawsuits against Plan Z By Zola.
Plan Z By Zola Alternatives
There is a myriad of weight loss products and diet plans that can be purchased online or at your local pharmacy.
However, due to its expensiveness and unverified product that it promotes, there are cheaper and safer ways for you to lose weight.
These may sometimes include light exercise that is not part of the Plan Z By Zola but is nevertheless effective for weight loss and will cost you way less money.
So if you are on the budget, but still want to lose weight healthily, here are some good Plan Z By Zola alternatives:
Caralluma Fimbriata
Orlistat
Lorcaserin
These are only some alternatives, as there are many weight loss products out there, both FDA approved and not.
On the other hand, if you don't want to use any products whatsoever and wish to lose your weight strictly by dieting, here are some useful diets you should search for:
Low-carb diet
The Dukan diet
The Atkins diet
The Zone diet
Intermittent Fasting
What Users Are Saying
What Users Are Saying
"I am really happy with my results so far. I have tried every diet out there but this one truly produces the results I was looking for. 18 days in I am down almost 14 lbs. my pants are fitting so much better and the feelings of inflammation in my joints is almost non existent!"
"I am on day one of reduction, I am really fighting with hunger. I thought we are not supposed to be hungry on this plan? Is this what its like the whole time?"
"I'm 57 years old and I've never lost weight so fast. I'm on day 16 and I've lost 10.2 pounds already!!!"
Bottom Line
The Bottom Line on Plan Z by Zola
So, let's finish this one up, shall we? We were initially interested in the drastic results Plan Z by Zola seemed to offer, but that quickly turned to skepticism. You don't need to purchase an expensive plan to limit yourself to a severe calorie deficit and the homeopathic spray is not scientifically verified, so we have reservations about suggesting this one to any dieter. We highly recommend eating healthy foods in the right amounts and exercising.
If you've been on that weight-loss roller coaster too long, rest assured technology is helping us lose weight and keep it off for good.
Among the best of the best weight-loss apps out there today is Noom. With a clinically proven method of helping people lose weight and keep it off, Noom is different from any other program out there. We love that you get access to expert advice, human coaching and personalized meal plans, but that's not all.
Dietspotlight readers also get access to a free trial offer of Noom so you can give it a try without the risk.
Learn More About Noom »