Plexus Boost Review

- 16 Things You Need to Know
I'm obsessed with finding diet products that actually work. Let's find out if Plexus Boost falls into that category. Our in-depth review examined the side effects, ingredients, clinical research and level of customer service. Additionally, we picked apart hundreds of dieter and user comments. Then, we then summarized and refined the facts to give you the info you need.
Plexus Boost can be purchased through their Official Site.
Overview
What is Plexus Boost?
Plexus Boost is a weight loss and exercise capsule distributed by the supplement manufacturer Plexus Worldwide. This product was introduced in late 2014 as one of many in a full line of Plexus products.
This supplement line is designed to be taken as a regimen. This is supposed to maximize gains and fat burning. Many people take individual Plexus supplements without using the entire line.
Plexus Boost is advertised as having all natural ingredients. The product is sold directly through the Plexus Worldwide website. Other sellers on auction and marketplace websites resell these products as well.
Plexus Boost Competitors
Ingredients
Plexus Boost Ingredients
Plexus Boost ingredients include:
Citrus Reticulata
Caralluma Fimbriata
GTE (Green Tea Extract)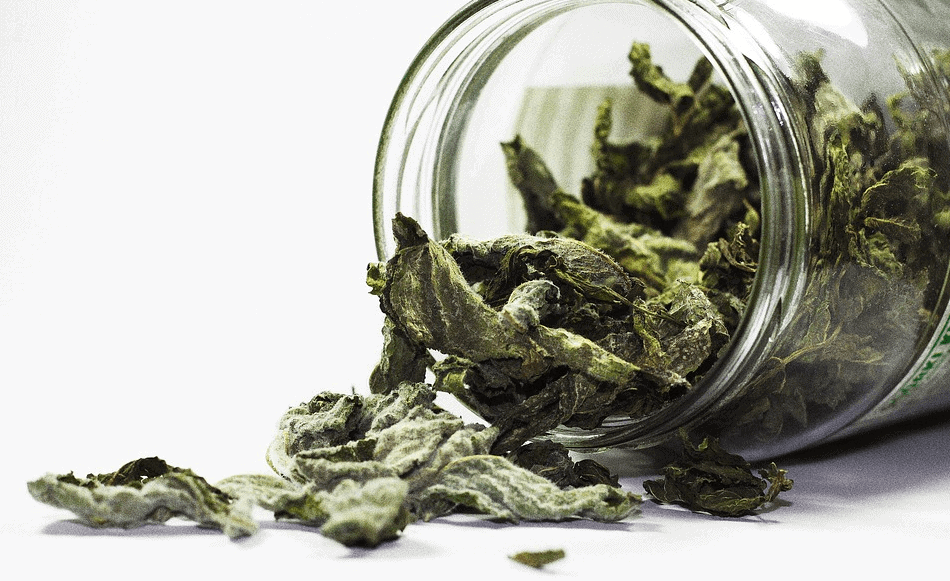 Indian Lotus
Higenamine
Vitamin B6
Chromium
Yerba Mate
Plexus Boost is comprised of an original blend of some of the most common ingredients in weight loss/fat burning supplements. While the exact amounts of each compound are not listed by Plexus Worldwide, it is very likely GTE and Yerba Mate is the main active ingredients.
Like many other supplements in this space, Plexus Boost relies on creating a thermogenic effect in the body. Since Plexus Boost was designed to be a complementary supplement rather than the main stack, it should be paired with another, stronger stack whenever users plateau.
The GTE and Chromium both contribute to an appetite suppressant effect. This decreases the number of calories one takes in a while burning up more calories through the thermogenic effect. The boost of energy the supplement gives you also help your workouts become more intense.
Scroll below for one of the best products we've seen over the last year.
Does Plexus Boost Work?
As long as you understand that Plexus Boost is meant to be complimentary rather than your main supplement, it works relatively effectively. While there have been no double-blind FDA trials of this supplement, online reviews are favorable.
Unfortunately, individual user experiences may be tainted by some unseen variables. Often people start using a supplement when they hit a plateau in their physical fitness regimen.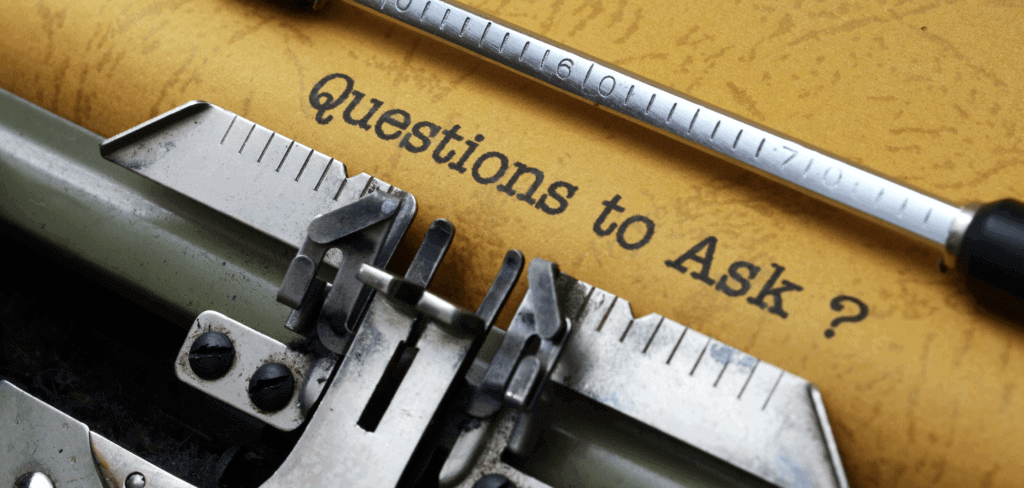 The best we can do is examine the active ingredients in a supplement. Taking a closer look at the individual parts of a product will allow us to see if it works. The Yerba Mate seems likely to be the most active ingredient in Plexus Boost.
According to MayoClinic, Yerba Mate has been proven effective in multiple double-blind test studies. It helps encourage thermogenesis thereby burning fat. Also, it helps to rapidly expand both endurance and ability during physical activity.
The green tea extract is also very common in fat burning pills. The GTE tends to have a synergistic effect with the Yerba Mate and caffeine. This boosts all of the active ingredients involved- hence the name Plexus Boost.
Benefits and Results
Plexus Boost Benefits and Results
The results and benefits you will achieve while using Plexus Boost will be based on a few different factors. If you are using this product as part of the full line of Plexus Worldwide products you will have markedly different results from someone using this product to supplement a different line of fat burners.
Of course, you can always use Plexus Boost as a standalone supplement. You will receive benefits above a workout without supplements, but the effect will be minimal. I would liken it to someone drinking a cup of coffee before a workout- you will feel it, but it will not be a crazy jacked up feeling.
You will see minimal benefits and results when Plexus Boost is taken alone. It is highly advisable that if you are taking Plexus Boost to beat a plateau or jump to the next level that you use it to compliment another supplement.
Details on Plexus Boost and Weight Loss
All things being equal, Plexus Boost should help tremendously with weight loss when taken correctly. That is to say- alongside a more powerful fat burner. Depending on your weight and level of physical fitness, you will certainly see some effect from Plexus Boost.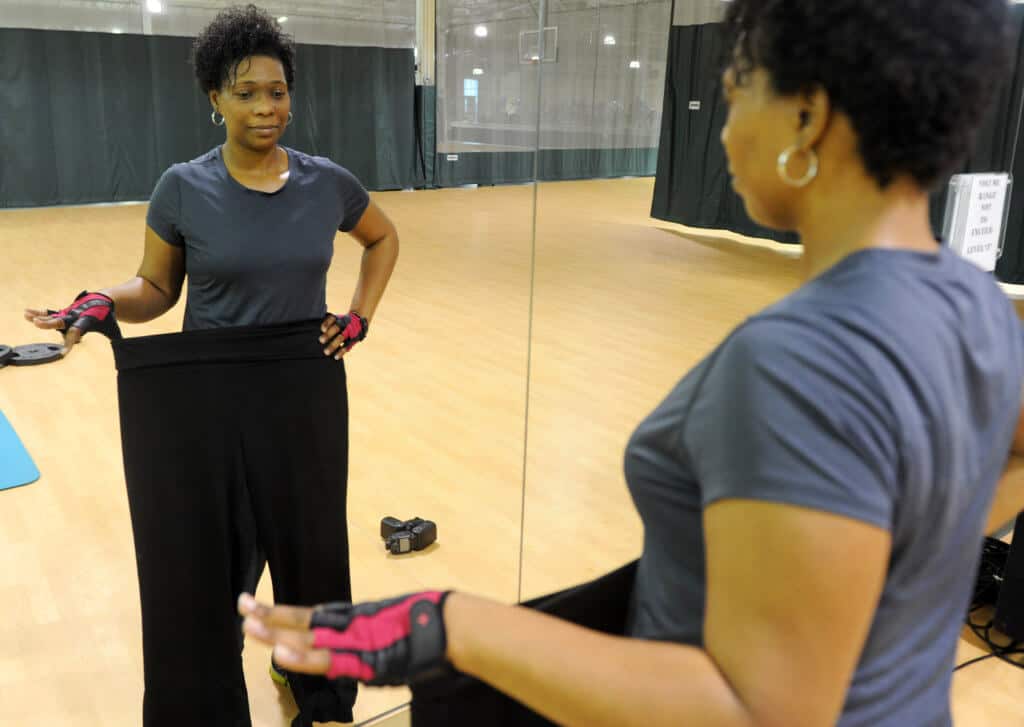 This effect must be supplemented by a more powerful product. The Yerba Mate, Green Tea Extract and Chromium are simply not going to be strong enough for most people. If you choose to take Plexus Boost as your only fat burner, you will see some results but not many.
Directions
How to Use (Take) Plexus Boost
The standard Plexus Boost regimen consists of taking one capsule in the morning. You want to do this with your morning meal. If you do not take your morning capsule with food, it is recommended that you do cardio at the gym instead of lifting.
Your body will need something in your stomach to maximize lifting gains, but if you do cardio, your body will dip into your fat reserves to burn them. I always try to do my cardio early in the morning on an empty stomach to maximize my fat loss.
Your second capsule should be taken with lunch or your mid-day meal. While Plexus Boost is relatively mild compared to most stimulants, it will still keep you awake if you take it at night. The manufacturer recommends that you space out at least 8 hours before you go to bed to take this capsule.
Product Warnings
Plexus Boost Product Warnings
There are a few groups of people who should not take Plexus Boost. Nursing and expectant mothers should stay away. Stimulants in breast milk may irritate infants and are certainly not great for health. Anyone under 18 should also stay away from this product.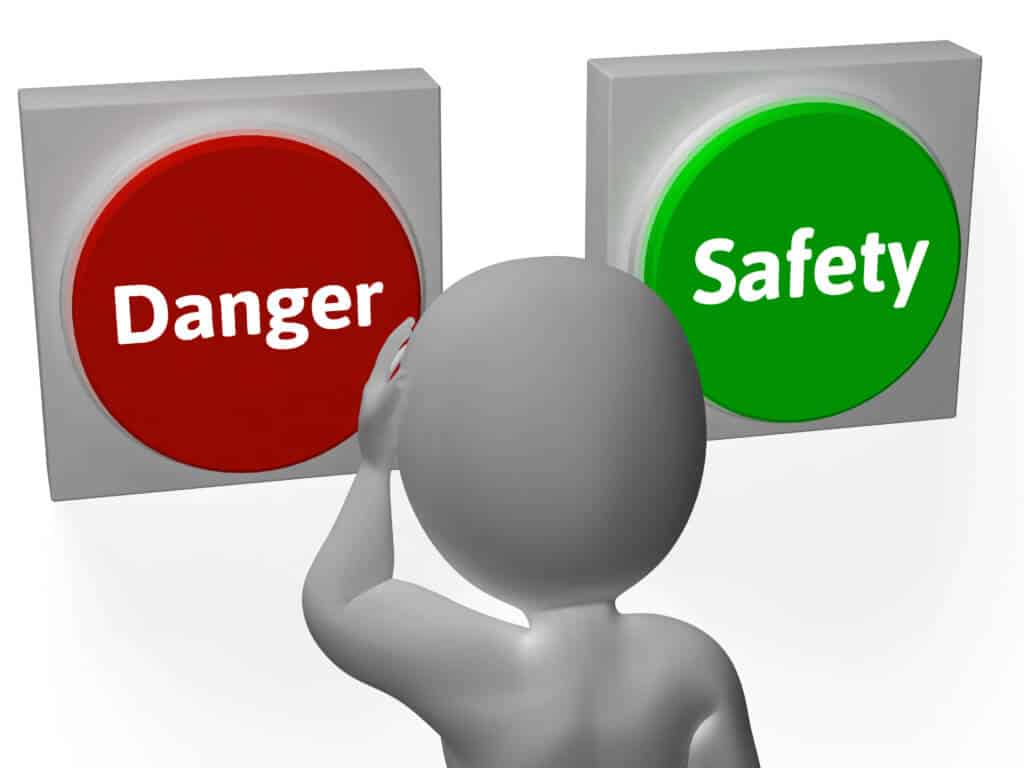 If you are set on trying this supplement despite warnings make sure that you consult with your doctor first. While the risks may be low, it is always better to be safe rather than sorry.
Is Plexus Boost Safe?
Unless you have an allergic reaction to Plexus Boost, this supplement is relatively safe. Yerba Mate is the key ingredient and has not shown itself to be a dangerous substance. Green Tea Extract is the second key ingredient in this product and is also relatively benign. Aside from these two active ingredients the rest of the vitamins and minerals in Plexus Boost are safe when taken correctly.
Of course, you have to take this supplement as directed. You can overdose on anything- even water. As long as you follow the guidelines outlined on the bottle, you should be fine. If you are having an adverse reaction to Plexus Boost, please head to your nearest medical provider.
Side Effects
Plexus Boost Side Effects
Some potential side effects from the ingredients may include:
Irritability
Lack of Sleep
Increased Heart Rate
Dry Mouth
Nervousness
Lawsuits
Plexus Boost Lawsuits
Through a very thorough search on Google, Bing, DuckDuckGO and the Lexis Nexis law library we have found no active lawsuits involving Plexus Boost. Also, we didn't find any lawsuits involving the manufacturer and parent company of Plexus Boost, Plexus Worldwide.
Plexus Boost Alternatives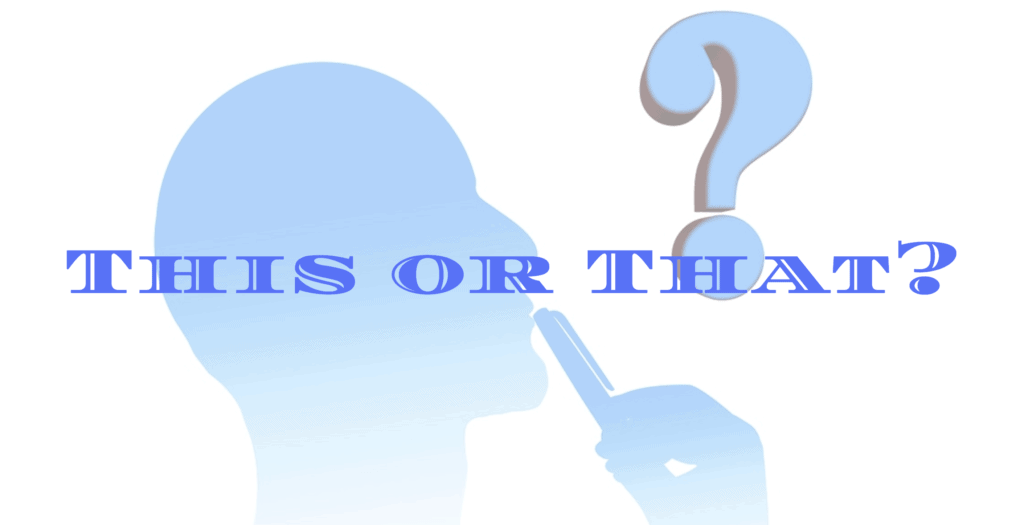 Plexus Boost is kind of in a category by itself. There are not many products on the market designed to be complimentary to other supplements. However, we have compiled a list of some fat burners/exercise supplements that should perform similarly to Plexus Boost.
Since this product is meant to be taken as part of a full range of fat burners finding products that match exactly was not easy, but these seem to be the closest available on the market today. Keep your eye out for new releases as well.
Lean Mode
This stimulant free supplement released by Evlution Nutrition in 2013 fills a similar market niche. Their main claim to fame is the fact that Lean Mode is stimulant free. They advertise that you will receive the same levels of gains without the sped up feeling that most other fat burners produce.
The main active ingredient in Lean Mode is GCBE or Green Coffee Bean Extract. This is the decaffeinated extract from coffee beans. This is said to increase levels of chlorogenic acids in the body which aids in fat loss. Another useful active ingredient in this product is garcinia cambogia.
Garcinia Cambogia is the hottest new thing in the supplement world. This Brazilian plant is a popular addition to many of the newer products on the market. It is said to improve short and long-term endurance while drastically enhancing your body's ability to burn fat at a resting state.
Alphamine
This supplement is heavily aimed towards boosting your thermogenic levels. PE Science released this product in early 2009 and it has been a hit since it was introduced to the market. Their main ingredient is Choline Bitartrate. Choline has become incredibly popular as a memory booster in recent years.
However, according to Oregon State University, choline also has a great deal to do with muscle development and growth. Many sources of quality protein, like meat and tofu contain high levels of choline. Putting a choline supplement with a thermogenic effect on the market makes a great deal of sense.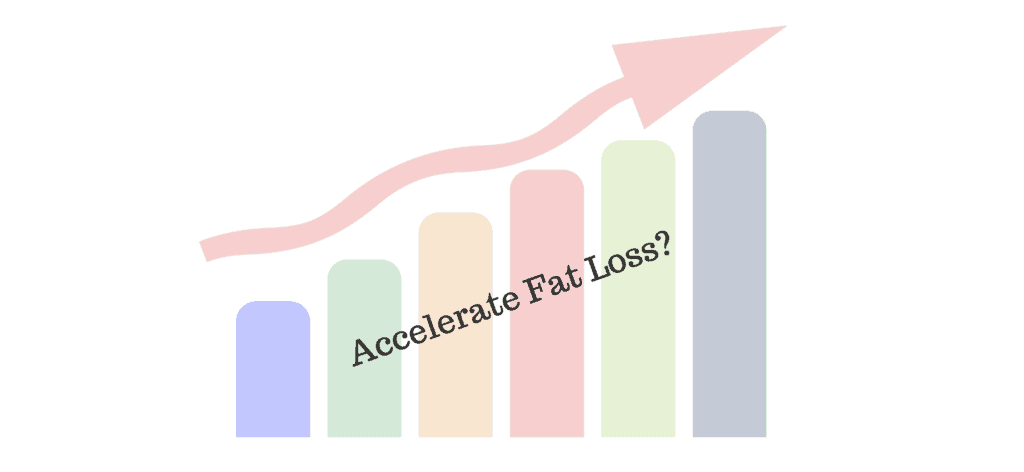 Alphamine is probably more effective at fat burning when compared to Plexus Boost. This means that the side effects will also be significant. While Alphamine is not a direct competitor to Plexus Boost, it is very similar when it comes to the chemical makeup of the supplement.
Burn by FitMiss
This new entry manufactured by FitMiss is slowly gaining popularity on forums and social media. While Fit Miss is not exactly a heavy hitter in the supplement industry, they are slowly but surely gaining a following.
Burn by Fit Miss has three qualities that they claim distinguishes them from the competition. The first is their two-week guarantee. They have a full money back guarantee that if you do not see results using this product in the first two weeks, they will refund your purchase price.
The second most important thing Burn by FitMiss does differently in this space is the fact that it promotes appetite suppression without using massive amounts of stimulants. Finally, like every other product in the sphere, they claim to be able to increase workout energy levels and kick-start your metabolic rate.
As far as direct alternatives to Plexus Boost this is about as close as you can get. The fact that it remains about 50 dollars cheaper per month when compared to Plexus Boost is another big plus. Plus with money back guarantee you are risking very little by at least trying Burn.
Plexus Boost Appetite Suppressant
As an appetite suppressor Plexus Boost does not exactly shine. The main effect of the active ingredients inside the capsules is designed for their thermogenic effects as well as their endurance and speed boosting properties.
As far as the Plexus Boost appetite suppressant qualities you are looking for- look no further than other sections in this review that explain why Plexus Boost might not be the best option. There are many better products for appetite suppression. Most of them tend to be cheaper as well.
That is not to say that you will have the same appetite you had before taking Boost. If you happen to be particularly sensitive to caffeine, ephedrine, etc. you will get some appetite suppressant effects. But if not you may want to look for another supplement to reduce your hunger.

Cost
Plexus Boost Cost
When trying to determine the Plexus Boost cost, there is a question you need to ask yourself. Will you be taking Plexus Boost by itself or as part of the full Plexus package? A month's supply of individual Plexus Boost can cost around 150 dollars a month.
This price is brought down considerably when you purchase the whole package. However, your total amount spent goes way up. The Plexus line is not for everyone, so if you are looking to save a buck by buying in bulk make sure that you know how the products affect you.
Plexus Boost Uses
There are many different Plexus Boost uses. You can take the supplement to give your body a boost during workouts. Also, some people use Plexus Boost as a libido enhancer. Still, others take this supplement as an appetite suppressant.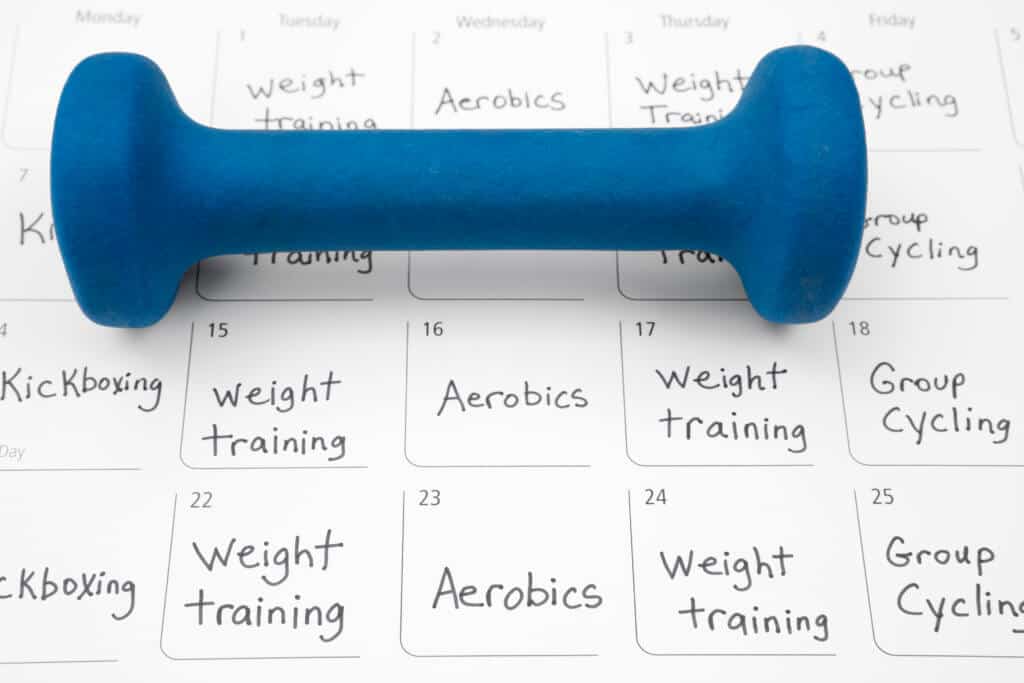 Think of Plexus Boost as a small (but loyal) companion to your main supplement pill. All of the Plexus Boost ingredients are natural- according to the manufacturer- so if you are a health nut, you can feel safe.
Plexus Boost is specifically designed for individuals who have reached a stall in their physical training. Others can use and will get benefits from this product as well. The Plexus Boost side effects are very small compared to the competition and the Plexus Boost benefits are moderate.
Nothing to write home about but if you are in need of a relatively safe, easy to use, non-stimulating workout supplement Plexus Boost has it's uses.
What Users Are Saying
"I bought this to boost my results with the Plexus system and it gave me heart palpitations. I'm not sure what's in this that caused these symptoms. I have friends who can take Boost with no problem but be warned! Plexus Boost can be powerfully dangerous."
Bottom Line
The Bottom Line – Does Plexus Boost Work?
So, what are our final thoughts on Plexus Boost? Well, we like that it contains a few natural ingredients and that it's readily available, but we're hesitant about this hunger suppressant because there's no research connecting this formula to weight-loss. Also, we have concerns about customer reviews complaining about not losing weight and negative side effects.
We want to be there for you throughout your weight-loss journey, so we suggest going with a supplement that contains ingredients that work, no mentions of harmful side effects and supported by favorable customer comments.
Among the best products we've seen this year is one called Noom. The supplement promotes weight-loss by featuring four clinically-tested ingredients which have been shown to help accelerate metabolism and improve fat loss. While there's no talk of harmful side effects, user reviews are showing they're seeing excellent results.
Also, the makers of Noom are so confident in their supplement, they're offering customers a 14-day trial.
Learn More About Noom »