Power Legs Review

- 9 Things You Need to Know
If you don't have time to do any type of exercise or you may have injured your joints, but still want to live a healthy life, then Power Legs is something you might want to consider. The machine is used by thousands of users, and according to some of them, Power Legs helps to keep you active, revitalize your life, and help you stay fit.
According to the manufacturers, it is known to improve health, reduce stress, and facilitates energy recovery. The machine was made with the elderly and those who have mobility issues in mind. It could also work for people who want to eliminate fatigue by exercising, even in a restrictive mode, but read on to see what our researchers found out about this vibration machine.
Overview
What is Power Legs?
Power Legs is an acupressure and vibration system that you can use to strengthen and massage the foot and legs and tone the major muscle groups. The secret to seeing results is said to be from the acupressure knuckles, which are exclusive to this equipment.
It lines up with the sole of the feet, and soon after, and the user will start feeling vibrations in that area of the feet. You can change the levels of intensity from beginner to intermediate and then advanced. It all depends on the pace that you want to move.
Overall, the Power Legs machine is a leg massage system and vibrator that claims it can reduce varicose veins and improve blood circulation. If experience with tensed muscles, this machine could work to relax your muscles. Even though it is attached to the feet when the user starts working the machine, it says it impacts the entire body due to its reflexology massage and vibration technology – but does research support this?
Physiology & Behavior: Exercise may be an effective tool for reducing weight.
PLoS One: According to this study, whole-body vibration could be an effective treatment option for obese women.
Journal of Musculoskeletal and Neuronal Interactions: This study found that, "This systematic review and meta-analyses showed a significant effect of WBV [whole body vibration] on total fat mass (kg), however clinically insignificant effects of 6-24 weeks of WBV therapy on % body fat."
Power Legs Competitors
Who Created Power Legs?
Powerfit is the company that manufactures this product. The company primarily designed the machine for household use. According to them, it is another way to keep active and to get some well-needed TLC for your feet. However, it is not necessarily a weight loss product.
Power Legs was built with the legs and feet in mind, reinvigorating them with two acupressure massage heads that move back and forth during the process.
The machine is lightweight, and easy to store and use. It has three modes, which are already preset into the system for easy maneuvering. It was created to give users a means of relieving tired and aching legs and feet.
Power Legs Customer Service
Potential customers and existing customers of Power Legs can order directly from the website, by phone, or online at Amazone.com. The customer service number to call is toll-free at 1-800-309-9197.
If you have purchased the item from Amazon.com and have any customer service issues, you can contact Amazon.com directly for a refund or for other concerns.
Scroll below for one of the best products we've seen over the last year.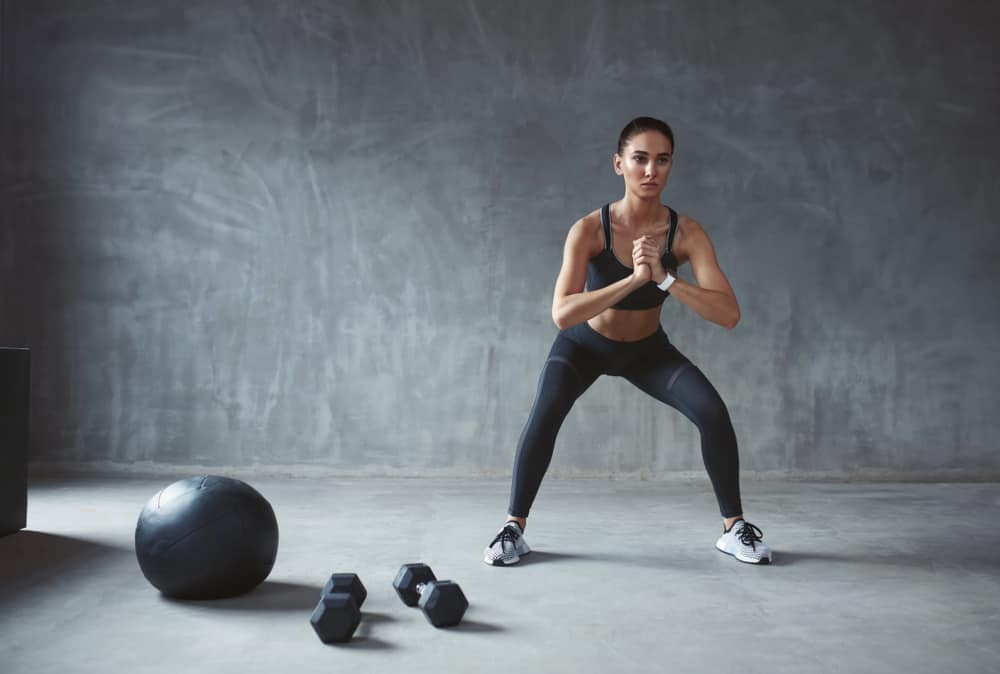 Claims
Power Legs Claims
The creators of this machine swear by its ability to improve blood circulation. This is achieved through the massage, stimulating, and vibrating effect that the machine provides.
The machine is known to offer stimulation specifically to the 'acupoint' area of the bottom of the feet.
Power legs also claim it causes accelerated blood flow, resulting in the entire body having good blood circulation from the feet up. It is said to help users to relieve pain in the entire body. In Chinese culture, Naturopathic medicine is a part of the solution to unclog the body; thereby, getting rid of body pain and chronic conditions.
The Power Legs machine says it exemplifies how it effectively unclogs the body and subsequently fosters smoother blood circulation. The machine relieves pressure felt in the feet, especially for those individuals that work in a job where a lot of standing and walking is done.
For those with foot problems and who experience an inability to sleep while working in a stressful environment, Power Legs says it can help relax you, relieve tension, eliminate insomnia, and gives the body an overall good feeling.
Equipment
Power Legs Equipment
The equipment comes with three different kinds of exercise; each with ten minutes duration and there are ten intensity levels programmed into the machine.
It has a resistance level of ten kilometers of weight from each leg. The dimensions of the product are 39 cm in length, 36 cm in width, and 12 cm in height.
Power Legs comes with remote control, an adapter, and the actual machine with each purchase.
You will also get a manual that guides you on the steps to take to set it up and use it. All it takes is for you to use the remote control to start the machine, put up your feet and turn it on. Additionally, you can use it while watching television or just sitting on your couch.
How to Use Power Legs
This massager specifically targets the feet initially but works throughout the body as you turn up the various levels of intensity. The device has to be plugged in, so you don't need any batteries. With the use of the remote control, you can operate it easily.
Once it is on, place the feet on the massager and wait for the vibrating effect. It is like getting a foot massage. It relaxes the muscles in the feet and body. It is ideal for pregnant women, immobile individuals, lethargic individuals, the elderly, those with injury, and anyone who wants a full-body workout without strain on their joints and muscles.
Weight Loss
Power Legs and Weight Loss
The machine is easy and simple to use. It can be connected to the wall and with the use of a power key and remote, you can turn it on. There is a dark silicone on which you would place the feet and the acupressure panels go to work.
Since it works the entire body, you may see results in your energy level, metabolism, weight loss, and overall well-being. Plus, there is some science showing this machine can help with weight loss.
One study published in Open Access Macedonian Journal of Medical Sciences noted that acupuncture may help with weight loss by reducing inflammation.
Pros and Cons
Pros and Cons
Pros
Lightweight and easy to store
May help with muscle pain
Keeps the muscles and body active
Remote control use for convenience
Cons
No options available for heat regulation
It is a little bulky
Limited inventory so stock runs out occasionally
Due to intense massage, can only be used for a short time
What Users Are Saying
What Users Are Saying
"I like this product I bought it for my dad to help with the swelling of his feet. He told me he loves it and it really helps the swelling."
"Didn't work for me – Returned, didn't help at all."
"PowerLegs – gives power to your legs as it helps your blood circulation. – I bought this item for my husband who wanted something to circulate his leg blood flow as he sits. He likes it & uses it. I tried it & actually like that it's not as extra large as others I've seen. The vibration is strong at the normal setting. The only thing I didn't enjoy much is that it's not silent. It's not very loud but not silent either. Otherwise it would have earned 5 stars."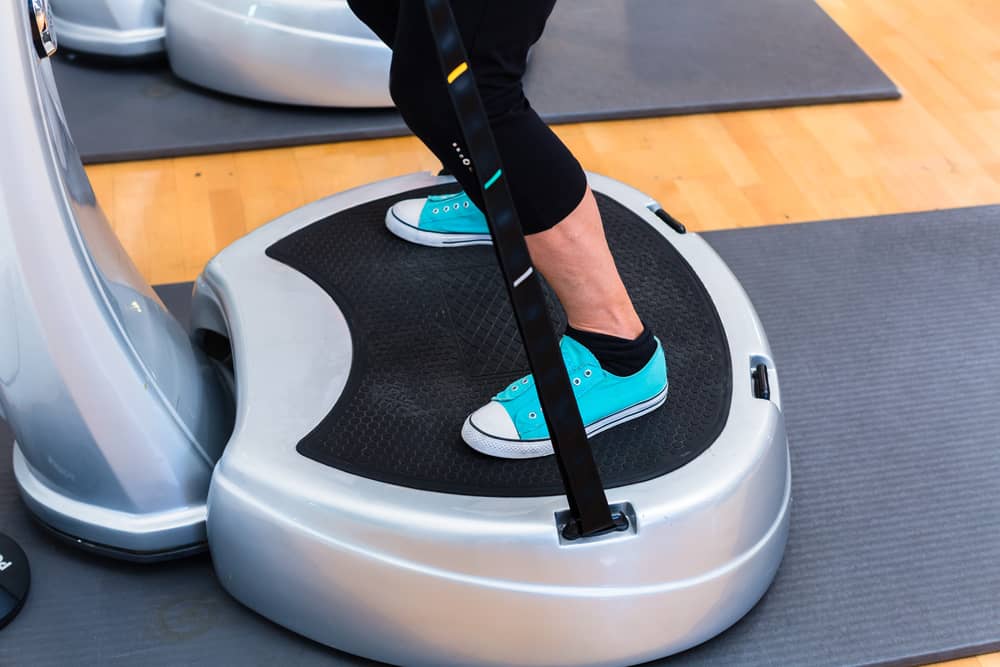 Bottom Line
Bottom Line on Power Legs Results
Overall, Power Legs may be a good addition if you are looking for a unique way to add some acupuncture into your life. Although some research suggests vibration and acupuncture may help regulate weight, this may not be the most effective for individuals who want to consistently lose weight.
One of the best programs we have ever seen is one called Noom. We love this program because it offers tons of easy-to-use tools to help users lose weight and keep it off.
Even better, the entire system has been backed by multiple clinical studies. If you are ready to try Noom, make sure to check out their free trial offer!
Learn More About Noom »