DB Method Review

- 11 Things You Need to Know
The DB Method is a series of squat exercises that are designed to be performed at home using a specially designed machine. Using this small machine in your home, they claim to train your glute muscles. In fact, a few have posted instructional videos outlining its benefits and how to use them.
When they are used correctly, exercise machines that focus on the glutes, such as with the DB Method, are said to be effective because they allow you to pinpoint the muscle group that you are working on. The question is, does this specific machine help in the same way? To learn more, make sure to keep reading to reach the bottom line on DB Method.
DB Method can be purchased through their Official Site.
Overview
What is the DB Method?
The DB Method squat machine is a simple home exercise system that is designed to give you a glute workout in a few minutes each day. The machine's design maximizes your squat exercises so that muscles are worked effectively. It includes in-app classes, challenges and progress.
By using the machine, you are able to target the muscles that you want to exercise giving you the strength and slimming that you are looking for, but does science support this claim too?
DB Method Competitors
BBB
Who Created the DB Method?
The company that created the DB Method claims it provides clients with a lot of support. Through their website, they offer many exercises so that clients can use the machine effectively to reach their weight loss goals.
The DB Method and the BBB
Even though the DB Method is not accredited with the BBB they have a "B" rating. They earned 1.33 out of 5 stars based on an average of 12 customer reviews. According to the BBB, they are located at 225 Broadway Fl 35 New York, NY 10007-3001. Customers often file complaints with the BBB in hopes of getting some resolution for things like missing shipments, refunds and other charges or credits. 43 complaints were closed in the last three years and 14 within the past year.
Scroll below for one of the best products we've seen over the last year.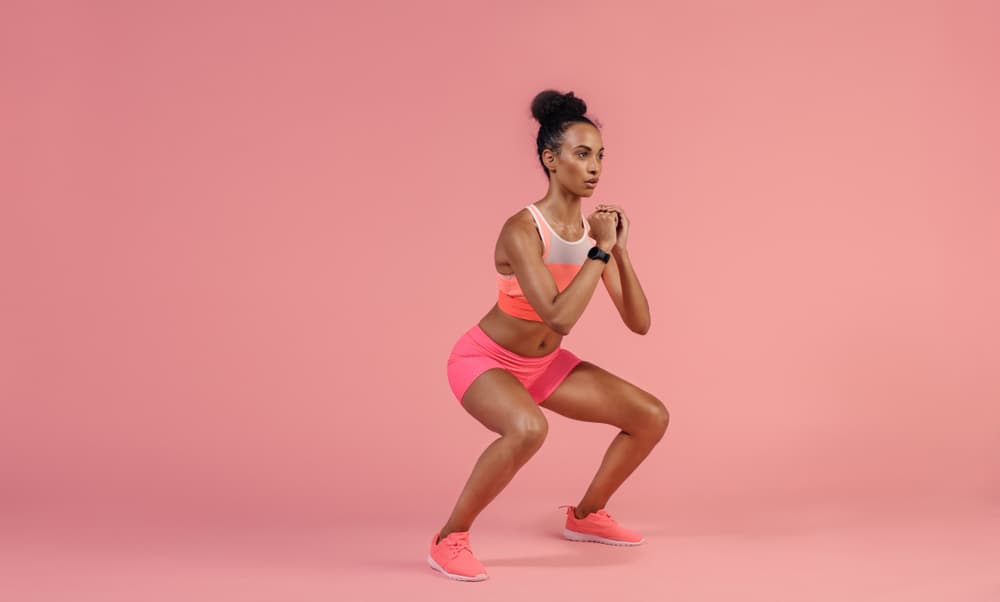 Customer Service
DB Method Customer Service
Individuals can contact the makers of DB Method in a number of ways:
Email: help@thedbmethod.com
Phone: 1-844-484-2028
Text: 1-929-362-6689
Hours: Monday – Friday 9:30 AM – 5:30 PM
You may also be able to contact the company through their social media accounts.
Claims
DB Method Claims
The company claims that when you are properly using their machine, your center of gravity is shifted from your legs to target the glute muscles.
Their machine is small at under 30 lbs. so that it can be stored easily. Using the DB workouts will deliver the desired results, the company claims.
Equipment
DB Method Equipment
The DB squat machine unit provides 220 lbs. of controlled resistance which the company claims will provide an optimized exercise experience. This tension delivers a deep burn during exercise which the company claims to tone and tighten muscles.
While the user is unable to adjust the tension levels, the company states that the resistance levels are set so that every user can have the best glute and core exercise possible. This machine can be a high-intensity strength and toning machine but if desired, it can also provide a relatively low-impact workout experience.
DB Method Dimensions and Installation
The machine used for the DB Method is small and comes in at under 30 lbs. This means that it is easily stored when not in use.
Workouts
The DB Method Workouts
While this may be a relatively new product on the market, it has gained the approval of several celebrities. Kim Kardashian was so taken with the product and the results it produced that she sent a unit to all of the female members of her family, including her mom.
If you have never used a glute machine like this, the company provides a number of recommended workouts on their website. These help clients assume the proper posture and technique for a workout that produces maximum results.
During a normal workout, you sit on the machine and move your body into the squat position. By repeating this movement, the machine focuses your exercise on your lower body, including the core. Research published in the Journal of Electromyography and Kinesiology found these kinds of exercise may help women with certain pain conditions.
Handrails are included so that you can maintain your balance. During a workout session, the machine will shift your center of gravity so that the exercise movements are focused on your glutes rather than your legs. This may be beneficial when compared to the effects of running on the glutes, according to the Journal of Electromyography and Kinesiology.
This also reduces stress on other areas such as the knees or back, which can be particularly affected if you sit for long periods of time, according to the International Journal of Environmental Research and Public Health.
This makes exercising this area much easier for some people than doing traditional squats. In fact, research published in the Journal of Strength and Conditioning Research and Medicine and Science in Sports and Exercise notes these different kinds of exercises can activate certain muscles more than others. Workouts include exercises using the DB method pelvic floor strengthening methods.
Weight Loss
DB Machine and Weight Loss
While the DB machine and exercises are designed for individuals at every level of fitness, the company recommends that the machine be used by people that are at least five feet tall and under 250 lbs. Anyone who is looking to lose weight, but is above 250 pounds may not find use with this machine.
However, claimed benefits relating to the DB Machine are not usually related to weight-loss, but instead increased strength and reduced back pain – something studies have researched.
The British Journal of Sports Medicine found that certain exercises may be effective at aiding in lower back pain. Additionally, research published in the Journal of Sports Science & Medicine found that hip exercises could improve certain measures of physical performance.
Cost
Subscription, Cost, and Where to Buy
The DB machine is available through the company's website. Currently, the machine costs $329. Further information about the machine, its benefits, and workout plans are available through their social media channels such as Facebook and Instagram.
Your purchase, however, is backed with a 30-day money-back guarantee. This means that the machine can be returned as long as it is in good condition and in the original box.
The Basics ($329) – Includes: Machine and DreamMount
The Essentials ($420.20) – Includes: Machine, DreamBand, DreamBelt, DreamMat, and DreamMount
The Deluxe ($476.20) – Includes: Machine, DreamBand, DreamBand Pro, DreamBelt, DreamDiscs, Dreamlets, DreamMat, and DreamMount
Pros and Cons
Pros and Cons
Pros
Targets the glutes through the squat exercises.
Machine is designed for individuals at every fitness level.
Workout guides are provided by the company.
Machine allows user to target different muscle groups.
Cons
While the machine mimics squat exercises, these don't differ that much from regular squats.
Resistance levels cannot be changed.
The machine only offers one type of exercise.
The machine is a little heavy and bulky at 30 lbs.
Over time, the workout sessions can become monotonous.
Reddit Reviews
DB Method Reddit Reviews
Reddit is one of the top 10 most popular social network sites. It's popularity continues to increase as users watch 1.4 billion native videos each month. It's no secret why we researched the DB Method to learn what everyone is talking about.
Reviewers on both sides of the debate have been posting DB Method Reddit reviews. Reviews on Reddit are divided between users who love the product and those who hate it. Several users expressed concern about whether it was actually effective for losing fat. They also had issues with the return policy.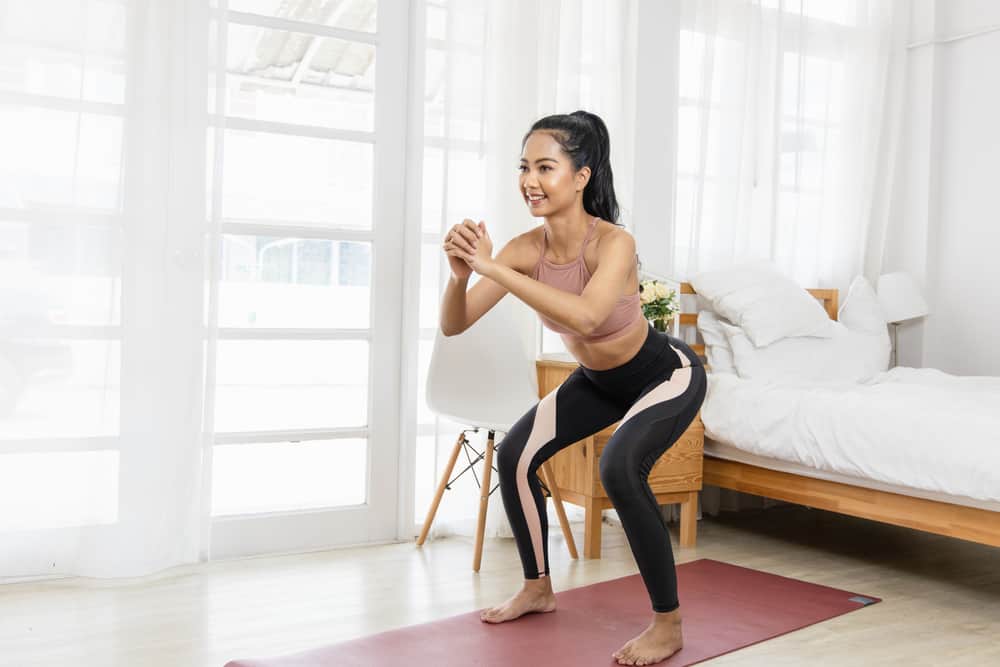 Bottom Line
Bottom Line on DB Method Results
While many customers gave the company a very positive review, some customers cited that the lack of customization was a negative for them. However, others reported that they felt that it was a safe, quick, and effective workout.
If your fitness goals include developing your glute muscles, this may be this machine can help. However, it will only work if you have a solid diet and wellness plan in place, something that Noom can help with.
We love the weight-loss system offered by Noom because they offer clinically-backed tools to help you lose weight and keep it off, like 1:1 health coaching, exercise tracking, wellness education, and extensive food logging. Make sure to check out the program's free trial offer available to all Dietspotlight readers for a limited time.
Learn More About Noom »