Saxenda Review

- 16 Things You Need to Know
If you want to lose weight, there are countless herbal supplements and other products available on the market today. And, if you've tried many of those without the results you want to see, it's no surprise that you may consider talking to your doctor about using prescription medication to help you reach your weight loss goals. Our research team decided to take a closer look at Saxenda, a weight loss injectable medication manufactured by Novo Nordisk.
Saxenda can be purchased through their Official Site.
Overview
What is Saxenda?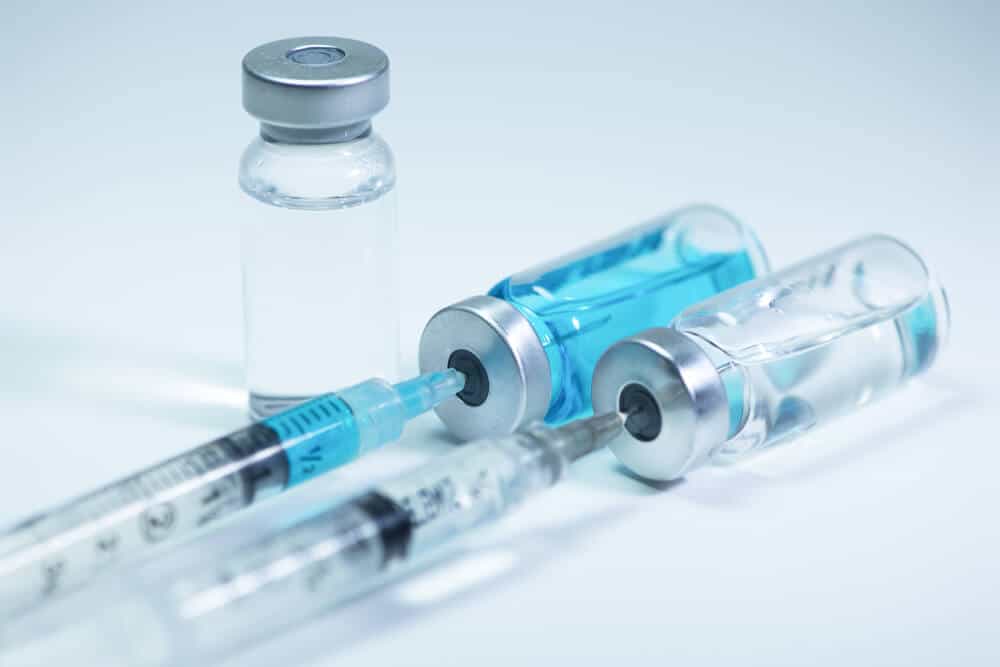 Saxenda is an FDA-approved, prescription injectable medicine that, when used in conjunction with a low-calorie diet and increased exercise, may help some adults with excess weight who have weight-related medical problems lose weight and keep it off. It is for use in adults only.
It received updated FDA approval in April 2017. The updated approval allowed for the 3mg label update after research and data from three years.
Although Saxenda is patent-protected, it is due to drop this protection in 2023.
Saxenda Competitors
Novo Nordisk
Who is Novo Nordisk?
Novo Nordisk, a prominent global pharmaceutical corporation, boasts its headquarters in Denmark and maintains a significant presence in the United States through multiple offices located in New Jersey, North Carolina, Washington, New Hampshire, Massachusetts, and Indiana. Despite its expansive operations, it's noteworthy that Novo Nordisk has not attained accreditation from the Better Business Bureau (BBB). This absence of BBB accreditation is accompanied by a D- rating, reflecting certain aspects of customer dissatisfaction.
Delving into the specifics on the BBB website, Novo Nordisk's customer satisfaction level appears underwhelming, with an average rating of 1.6 out of 5 stars based on five customer reviews. This rating suggests some areas of concern regarding their service or products as perceived by a section of their clientele.
Furthermore, in examining their complaint resolution track record, Novo Nordisk has effectively closed 24 complaints filed with the BBB over the past three years. Of these, a notable 17 complaints were addressed in the last 12 months alone. This recent surge in complaints resolution might indicate an increased effort by the company to address customer grievances, although the reasons behind this uptick in complaints and their nature remain unspecified.
While Novo Nordisk holds a significant position in the pharmaceutical industry, these BBB ratings and customer feedback highlight areas where the company could potentially improve its customer relations and service quality.
You can follow them on Twitter to learn more about the company and the medications they make or know more about getting assistance covering your prescription medications' costs. You can also call the company directly at 1-800-727-6500. Their address is 530 Fairview Ave N Ste 5000 Seattle, WA 98109-7501.
Scroll below for one of the best products we've seen over the last year.
Ingredients
Saxenda Ingredients
The active ingredient in the medication is Liraglutide. This is the same active ingredient in the medication Victoza. There is also a similar drug marketed under the name Trulicity, used to help accelerate weight loss.
Does It Work?
Does Saxenda Work?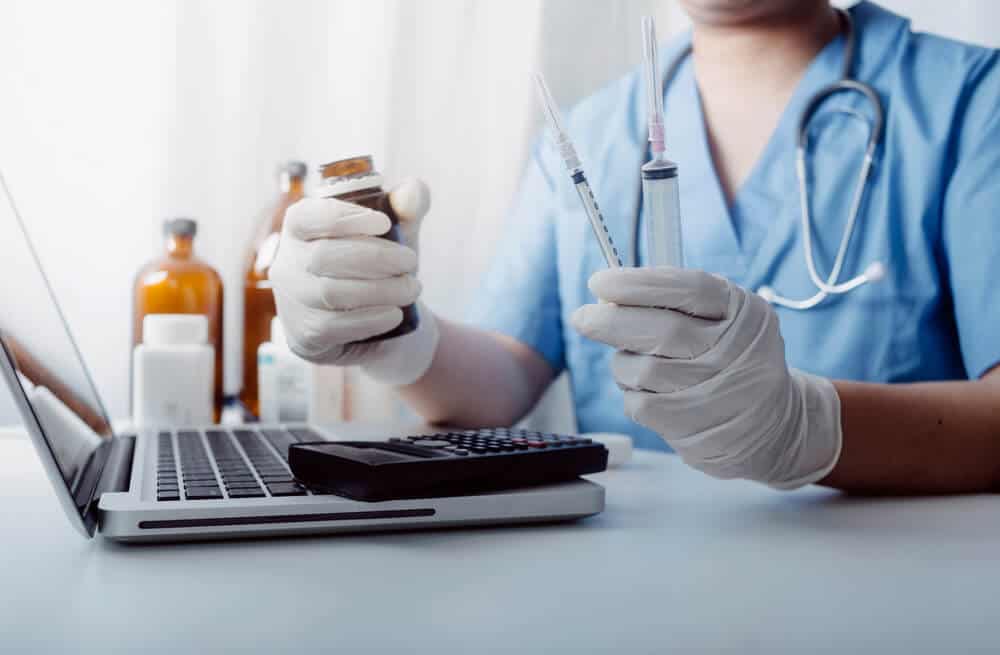 One research collection claims Saxenda injections caused a weight loss of at least 5% over 52 weeks, as published in the BMJ. Additional research, this time published in the journal Revue Medicale de Liege, shows 3mg of Saxenda was both effective and safe for treating obesity.
A case study published in the Journal of Family Medicine and Primary Care shared weight loss of 13.55% after 5 weeks of using Saxenda with a 1500-calorie diet and 45 minutes of walking three times weekly.
Unlike some weight-loss treatments, Saxenda works for patients with BMIs starting at 27, which is considered overweight, not obese, according to Obesity Facts.
Benefits and Results
Saxenda Benefits and Results
Research shared in the journal Pharmacotherapy says the FDA-approved medication can cause between 5% and 10% weight loss.
Overall, some Saxenda reviews claim the product can lead to weight loss.
Weight Loss
Details on Saxenda and Weight Loss
When someone first starts on the program, they get an invitation to participate in SaxendaCare. A support program focused on the small steps you can take to help you reach your weight management goals.
Enrolling in the program gives you access to provide support and answer questions. You'll also be given access to various creative ways to help you build healthy habits into your lifestyle and the ability to sync everything to some popular fitness trackers so you can see how you're working toward building those healthy habits and more.
If you follow the program as prescribed, research like that published in the journal Drug Design, Development and Therapy says, "the GLP-1 receptor agonist, liraglutide, has been demonstrated to reduce food intake, promote weight loss, and improve indices of metabolic function in both animal and human studies."
Additional research, this time funded by Novo Nordisk, showed in study participants who maintained use for six months or longer, there was an average weight loss of 7.1%. Sixty-four percent of the 6-month group lost at least 5% of their body weight, and 34% lost at least 10%, according to the journal Obesity.
Some Saxenda before and after photos show results, and reviews for Saxenda vs. Victoza favor the former injectable pen.
First Step
What to Do Before Taking Saxenda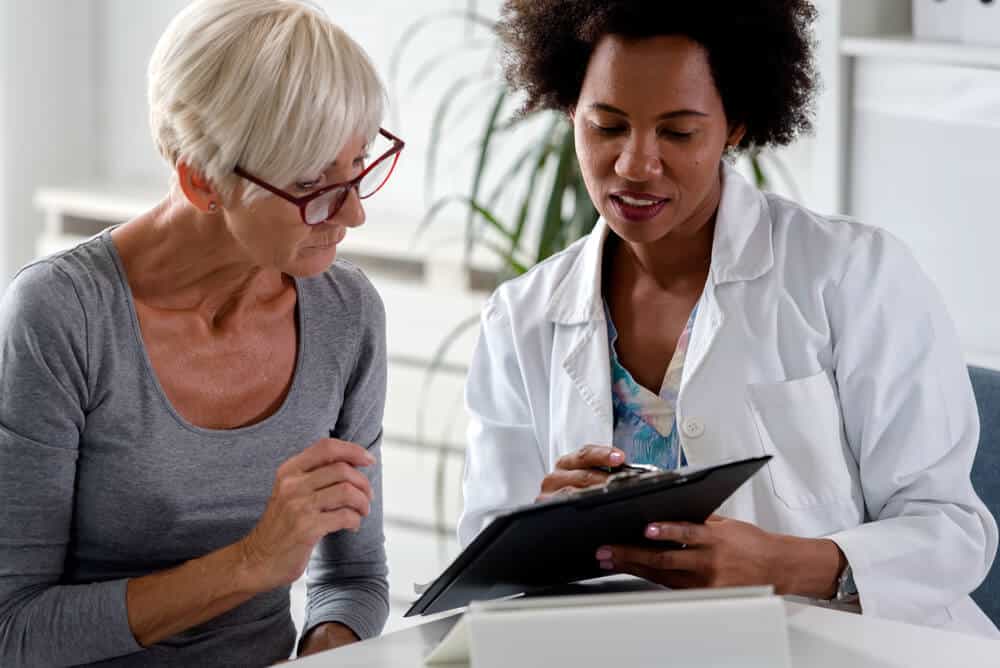 Before taking Saxenda, tell your healthcare provider about your medical conditions, including having problems with your stomach, pancreas, kidneys, and liver. If you are pregnant or plan to become pregnant, are breastfeeding or plan to breastfeed, and any other relevant information. It would help if you told your doctor about medications, including prescriptions, over-the-counter, and herbal supplements.
According to the Saxenda dosing medication guide, because Saxenda results in delayed stomach emptying, it can affect medications that need to pass through the stomach quickly. It may affect the way some medicines work, while other medications may affect the way Saxenda works. This is why it is vital to have a complete list of all the medications you take and when you take them. Some may need to be adjusted in terms of dose, while others will require removal for you to take Saxenda safely.
Directions
How to Use Saxenda
Use Saxenda precisely as prescribed by your doctor. An increase in your dose can happen after using it for one week until you reach the 3mg dose. After that, you should not change your dosage unless your doctor tells you to. You inject it once a day, anytime during the day. You could take it with or without food.
Your doctor should start you on a diet and exercise program when you begin taking Saxenda, and you should stay on the program while you're taking it. Because it comes in a pre-filled pen, your doctor must teach you how to inject it before using it for the first time.
Talk to your doctor or pharmacist if you have questions or do not understand the instructions. Use Saxenda with Novo Nordisk disposable needles. You may need a prescription to get pen needles from your pharmacist. Ask your doctor which needle size is best for you.
As instructed by your healthcare provider, inject your dose of Saxenda under the skin as a subcutaneous injection in your stomach, upper leg, or upper arm. Do not inject the medication into a muscle or a vein. If you take too much, call your doctor right away. Too much Saxenda can cause severe nausea and vomiting.
Do not use Saxenda in the same injection spot again and again. You need to move the injection site each time. Drink plenty of non-caffeinated liquids unless your doctor tells you to drink less.
If you miss three days of medication, call your doctor to find out what to do.
Side Effects
Potential Saxenda Side Effects
You should stop using Saxenda and call your healthcare provider right away if you experience severe pain in your stomach area that will not go away, with or without vomiting.
You may feel the pain from your abdomen to your back, as Saxenda may cause gallbladder problems. Some of these problems will need surgery. Call your healthcare provider If you experience pain, fever, yellowing of the skin or eyes, or clay-colored stools.
If you are taking any sulfonylurea medication, lowering the dose may be vital while also using Saxenda to reduce your blood sugar's chances of dropping too low.
Symptoms of low blood sugar may include:
Sweating
Shakiness
Headache
Dizziness
Drowsiness
Weakness
Confusion
Irritability
Hunger
Feeling jittery
Fast heart rate
Less severe side effects, according to The Current Role of Liraglutide, include:
Headache
Diarrhea
Constipation
Upset stomach or throwing up
Not feeling hungry
Irritation at the injection site
Belly pain
Irritation of the nose or throat
Feeling tired or weak
Warnings
Saxenda Product Warnings
Saxenda and Victoza have the same active ingredient, so avoid using them together.
Avoid using Saxenda with other GLP-1 receptor agonist medicines.
Avoid using insulin with Saxenda.
It's unknown if Saxenda is safe and effective when taken with other prescription, over-the-counter, or herbal weight-loss products.
It's unknown if Saxenda can safely be used in those who have had pancreatitis or safe and effective in children under 18.
Liraglutide causes growth in the thyroid, but it is unknown if Saxenda will do the same.
Saxenda is contraindicated to patients with a personal or family history of MTC or MEN2.
If you experience any of the following symptoms, call your doctor immediately for hoarseness, difficulty swallowing, shortness of breath, lump, or neck swelling.
That's why it is crucial to keep all appointments with your doctor and the laboratory. Your doctor may order certain tests to check your body's response to the medication.
In 2018, the updated Saxenda label had new cardiovascular health warnings. Additionally, the updated official website has warnings to users of severe side effects, including possible thyroid issues.
Alternatives
Saxenda Alternatives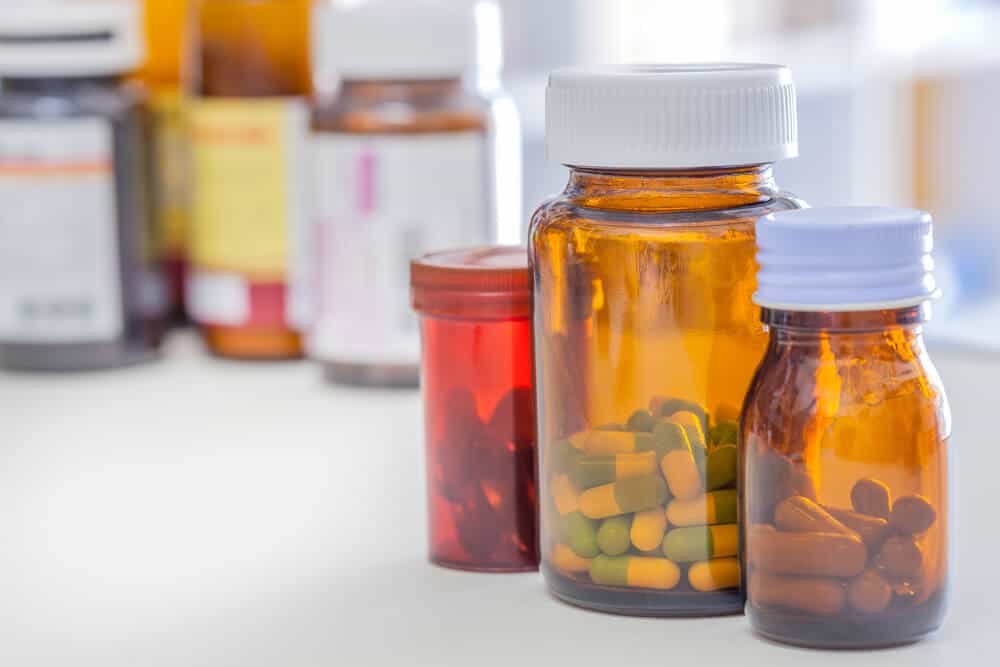 Saxenda alternatives include the use of other prescription weight loss drugs such as:
Didrex
Tenuate
Lorcaserin
Naltrexone and bupropion extended-release
Phendimetrazine
Xenical
Some drugs on this list are safe for long-term use, while some are only considered safe for short-term use. Saxenda is on the list for long-term use.
Costs
Saxenda Pricing Information
The Saxenda price will depend heavily on the health insurance coverage you have available. There is a tool on the official website where you enter your insurance information and find your copay amount.
If you do not have health insurance coverage, you can use any prescription discount cards to find a lower cost. The Saxenda Savings Card allows you to pay as little as a $25 copay or save up to $200 per Saxenda prescription. The Savings Card program allows for up to 12 benefits annually. There are eligibility requirements, and other restrictions apply.
According to GoodRX, out-of-pocket prices range from $1332.59 to $1432.91. Prices will vary based on your location.
Storage
How to Store Saxenda
Store in the unopened pans in your refrigerator. Do not freeze. Store your opened pens at room temperature or in the fridge. Do not freeze. After opening, throw away any unused part after a month. Do not store the device with the needle on it. Protect from both light and heat. Keep the cap on the pan when it is not in use. Do not use Saxenda if it is out of date.
Keep all of your medications in a safe place. Keep all medicines out of the reach of children and pets. Throw away unused or expired drugs. Do not flush down the toilet or pour down a drain unless you were explicitly told to do so. Check with your local pharmacist about the best way to discard drugs, as there may be a drug take-back program in your area.
Reddit Reviews
Saxenda Reddit Reviews
Reddit is a treasure chest for gathering information about everything from video games to greens supplements. It is in the top 10 most popular social networks in the US with over 25% of all millennial-aged people using Reddit. We researched Saxenda Reddit reviews to learn what people are discussing. There were almost 400 searches for Saxenda Reddit Reviews. We found one private community with tons of comments spanning many months.
So, reviewers on Reddit are divided between users who love the product and those who hate it. Several users expressed concern about the potency of Saxenda. It seems as if some users experience no changes. This surprised them because Saxenda is a prescription weight-loss shot.
What Users Are Saying
"One week in. I am feeling a little nausea with meals which is my trigger to stop eating and to sip water slowly. I am 54 and just hit full menopause last year. I am still excercise 4-5 days a week but have dropped the intensity to just 5k 4 days a week on indoor rower and maybe one workout with weights. Working full time.Appetite is low. Sugar cravings very low and I am a candy/sweet treat lover. Tracking food at 1200 calories a day. Down 4.8 pounds. Started a 213 and goal is 175."
"Saxenda is a horrible drug that should be taken off the market. Not only do I have a heart problem. Because it messes with your hearts electricity. But I have AMD. It causes blindness. Because saxenda can mutate genes. AMD , is usually inherited. No one on both sides in my family has it or heard of it. If anyone else gets diagnosed with AMD. Leave a review and let others know as well."
"I started Saxenda 7 weeks ago at 128kg and just weighed in at 119.6, so happy to report an 8.4kg loss. I have had a great experience so far – I describe it as 'there is silence in my head' instead of always wondering what is in the pantry or what my next meal is. It is amazing, and I would estimate I am eating 1/3 of what I used to. I have stayed on the 1.8mg so far as it seems to be working well. I will increase later if I think I need to. I have not exercised (yet). The only side effects are both constipation and diarrhea – not pleasant but not unmanageable. So far, I am a big fan. In Australia, I paid $380 for 5 pens, and based on a dose of 1.8mg ongoing, I am estimating $250-300/month, then minus what I am not spending on food."
Bottom Line
The Bottom Line on Saxenda
Saxenda is a prescription weight loss medication with a frightening list of side effects. Additionally, there is a possible class-action lawsuit pending against Saxenda. With these concerns, we caution potential users to consider if this drug is the right choice. There are non-prescription options supported by research.
Among the best products we've seen is called Noom. With personalized meal plans, human coaching, exercise tracking, expert articles and advice, and more, this clinically proven program is one of the best on the market.
The makers of Noom offer a free trial offer as a sign of confidence in their app.
Learn More About Noom »