Wegovy Review

- 14 Things You Need to Know
Wegovy – a prescription-based medication is based on an ingredient initially released to help regulate blood sugar levels. Now, it's taking the world by storm as a weight-loss solution. 
Our research team read hours of research on Wegovy and semaglutide before combining everything they found here. Check out the bottom line on Wegovy today!
Wegovy can be purchased through their Official Site.
Overview
What is Wegovy for Weight Loss?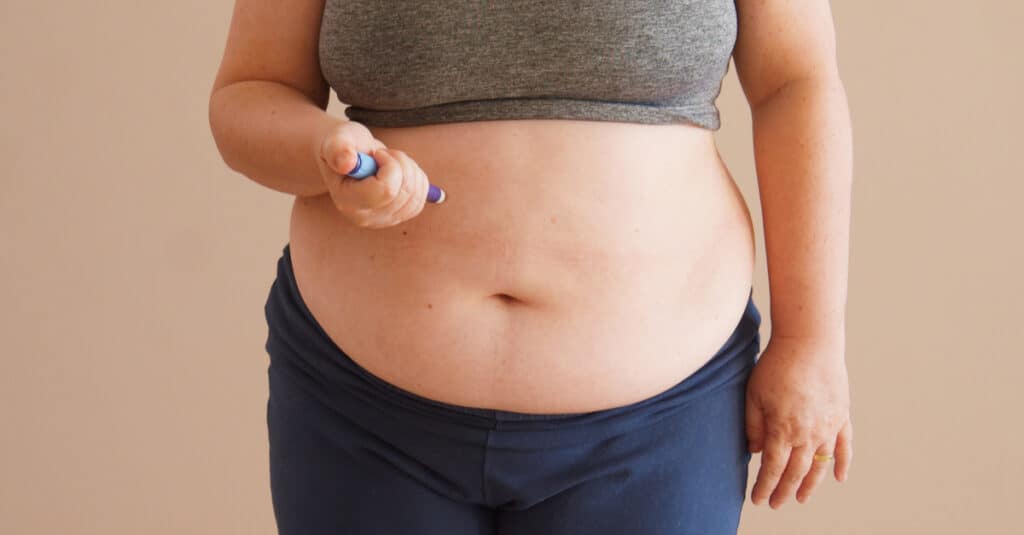 An injectable medicine available by prescription only, Wegovy is designed for adults suffering from obesity or chronic excess weight. It is specifically formulated for adults who are impaired by such issues as blood sugar problems that affect weight loss, as well as physical issues that make it difficult to keep off weight.
Journal of Investigative Medicine

– clinical trials of Wegovy (also known as semaglutide) demonstrated high success rates when compared with placebo and other similar medications for weight loss. These successful trials led to FDA approval of Wegovy for medically-related weight loss.

New England Journal of Medicine

– has published research that proved sustained and clinically on-target bodyweight reduction in adults.

Diabetes, Obesity and Metabolism

– research claims Wegovy is the very first oral T2D medication that has been fully approved for clinical use due to successful clinical trials. Wegovy weight loss has also been effectively tested in young patients that range from the age of 3.5 years to 15 years.
Wegovy Competitors
Company
Who Makes Prescription Wegovy?
Novo Nordisk is the maker of Wegovy and is responsible for Wegovy availability. The company was developed when two small Denmark companies merged in 1989 to produce and distribute a medication discovered by two Canadian scientists in the early 1920's.
Existing to fight blood sugar issues and other chronic illnesses, Novo Nordisk's main goals are to further develop, create and improve scientific and medical breakthroughs.
Novo has a Better Business Bureau (BBB) file, but they aren't accredited by the organization. The current rating is a NR, though a second BBB file for the company has an A- rating. The main file shows 11 complaints closed in the past three years and seven of those in the previous year alone.
Reaching Wegovy Customer Service
Novo Nordisk's customer service department is easy to reach, as well as responsive. For product inquiries call 1-800-727-6500. You can also fill out and submit a detailed form and the customer service folks will get back to you promptly.
If you need assistance or advice regarding the Wegovy cost, please visit Novocare.com or call the Novo Nordisk customer service phone number related to your specific medication need.
Other Products From the Makers of Wegovy
Aside from the new and advanced Wegovy medication, Novo Nordisk also produces and distributes other superior blood sugar-level maintenance products such as pen needles, alternative chronic weight management meds, biopharmaceuticals, and more.
Be aware that due to the success and popularity, there are often Wegovy shortage time periods.
Scroll below for one of the best products we've seen over the last year.
Claims
Wegovy Claims to Do What?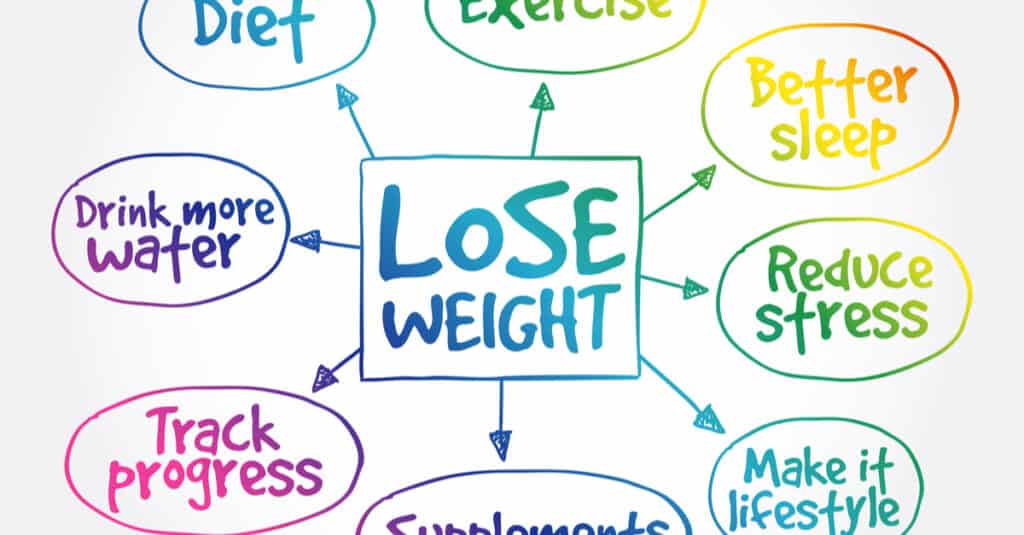 An injectable prescription medication, the company that produces Wegovy (semaglutide) claims that the medicine reduces obesity and weight gain in people with weight-related medical problems.
Novo Nordisk further claims that Wegovy not only helps T2D and other chronically ill patients with weight issues to lose weight but also is able to keep the weight off.
Ingredients
Wegovy Ingredients: What's Inside?
Every Wegovy single-dose injection pen is pre-filled and contains 2.4 mL of semaglutide.
Each 1 mL of Wegovy also includes the following inactive ingredients: 1.42 mg of disodium phosphate dihydrate; 8.25 mg of sodium chloride; and water.
Benefits
Does Wegovy Work? Wegovy Benefits
Wegovy contains semaglutide, which is an FDA-approved human GLP-1 receptor agonist turned weight-loss shot but does it work?
When dietary and physical activity counseling were combined in a 52-week trial, Wegovy was a success and showed important clinical weight loss compared with various placebos at various doses, according to the journal Lancet.
According to the FDA, Wegovy is the first weight-loss treatment approved by them since 2014. The medication has been called a game-changer again and again when it comes to weight loss for those with blood sugar problems and other chronic illnesses.
How Does it Work?
How Does Wegovy Work?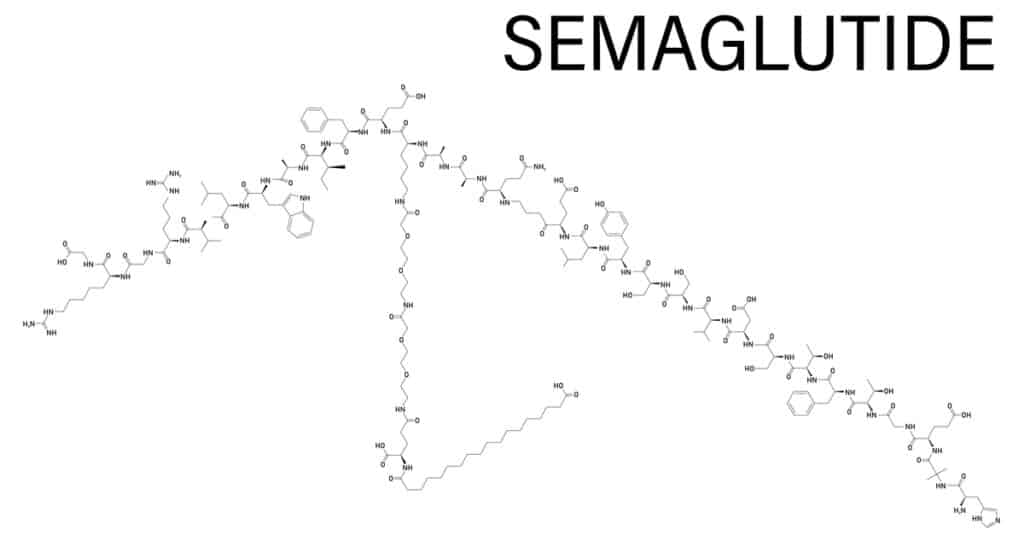 Wegovy imitates a human hormone named glucagon-like peptide-1 (GLP-1), which targets areas of the brain that control appetite and the intake of food. Subjects who tested the drug lost up to 20% of their weight!
But taking an injection of medication alone will not bring on successful weight loss. The people who lost and kept off weight also followed a program of exercise and nutritious eating.
It comes down to this fact: For adults suffering from obesity and overweight, semaglutide 2.4 mg once a week has been proven to give those who need it a clinically superior decrease in body weight compared to a placebo, according to research published in the Lancet.
Weight Loss
Wegovy and Weight Loss: Science Speaks Volumes
Wegovy weight loss research write-ups indicate that semaglutide, the main ingredient, has the capability of improving weight control. This is because, both in clinical trials and in prescription use, Wegovy has provided more weight loss effects for those with blood sugar issues than any past medicines thanks to the ingredient's link to metabolism improvement.
According to the FDA, the treatment was approved only for people with at least one weight-related condition. These can include increased blood pressure, increased cholesterol and blood sugar problems. They go on to say that Wegovy shouldn't be used in conjunction with any other weight-loss products or prescriptions, including herbal and over-the-counter options.
Now, let's look at how much weight people lost using the Wegovy injection. 
The New England Journal of Medicine shares research that shows about a 15% reduction in weight after study participants used Wegovy for 68 weeks or 16 months. The placebo group only lost 2.4% of body weight. That 15% accounts for more than 33 pounds lost versus about 6 pounds for the placebo participants.
But, it doesn't always take that long to see weight loss. In a Phase 4 study published in the JAMA, people using Wegovy lost around 11% of their body weight in just 20 weeks. When the study group was split with some people staying on the medication for another 48 weeks and others being switched to a placebo, it was found that weight loss continues as you continue Wegovy use. The placebo group gained weight.
Side Effects
Wegovy Side Effects You Need to Know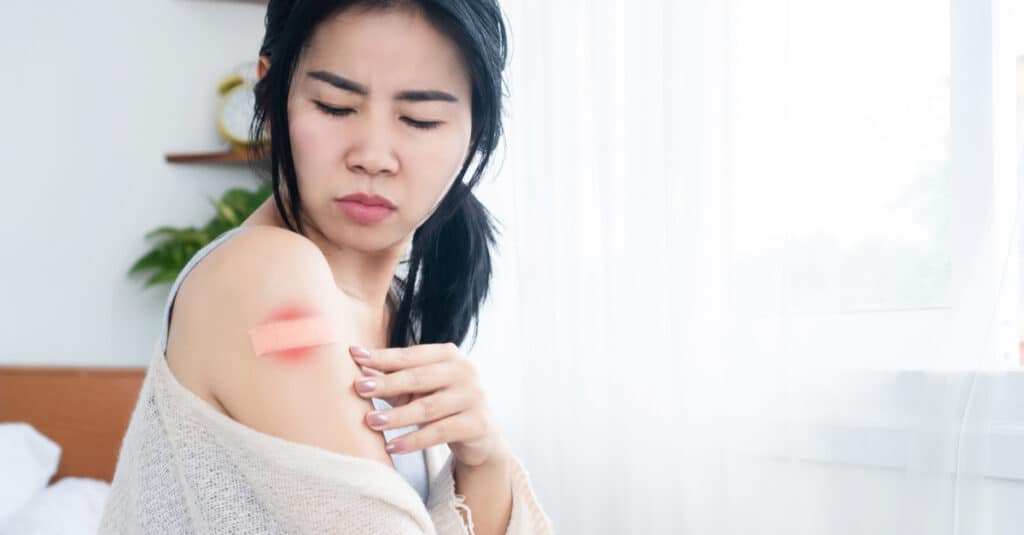 When taking Wegovy the following side effects can be experienced:
Injection site pain and redness

Feelings of nausea

Diarrhea and/or constipation

Headaches

Fatigue

Upset stomach

Dizziness

Bloated feeling

Burping and gas

Heartburn
In order to reduce the chances of side effects, Wegovy is titrated to the 2.4 mg dose. This means the user starts out at a much smaller dose and works up to the full dose over time. Check out the next section to see how titration works.
How to Use
How to Use Wegovy?
Wegovy should be used by following this specific dosing chart:
Titration Chart:
Month 1: Begin use at the dose of 0.25 mg per week.
Month 2: Up the weekly dose to 0.5 mg.
Month 3: Increase the weekly dose to 1 mg.
Month 4: Up your weekly dose to 1.7 mg.
Month 5: Upon the 5th month and beyond, your dose is increased to 2.4 mg, which is the medication's full strength.
Cost and Where to Buy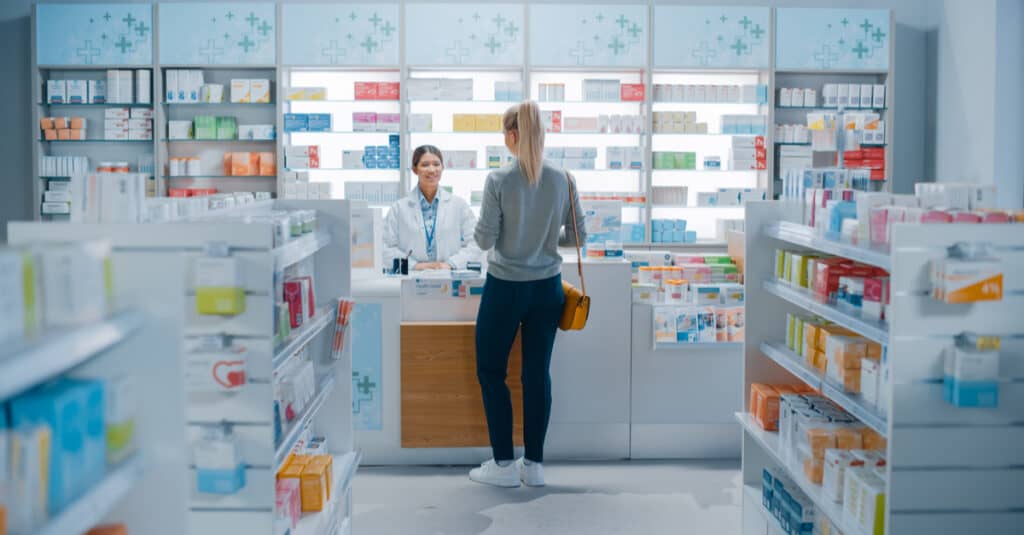 Novo Nordisk offers two ways for you to discover your coverage and estimated cost. A trained NovoCare representative will talk you through the cost and coverage paths, as well as explain any of your eligible benefits.
Call or fill out an online form for the responses to the questions you have.
Call: 1-888-809-3942 Monday-Friday, 8:00am-8:00pm ET
Online Form: 24 hours a day, 7 days a week. Please ensure you have the necessary information on your prescription insurance card if you have one.
Wegovy Coupons, Discounts, and Promo Codes
The Wegovy price is steep at approximately $1,400 for a 2 ml supply.
Wegovy is currently available as a brand-name drug only. A generic version won't be available for years while Novo Nordisk holds the patent. For cost support, find a Wegovy savings card online – part of their WeGoTogether support system.
Pros and Cons
Pros and Cons
Pros
Scientists and doctors, along with Wegovy weight loss reviews, have amazing things to say about semaglutide.

It's been called a "game-changer" that could alter the face of obesity issues.

The prescription has helped people with blood sugar issues lose considerably more weight than past medications.

It appears to work on parts of human biology linked to obesity, such as metabolism.
Cons
There may be side effects including diarrhea, bloating, gas, and heartburn.

If insurance doesn't cover Wegovy, you could spend nearly $1500 a month.

Gastrointestinal side effects were reported in the majority of trial participants.
Bottom Line
What Users Are Saying
"I am currently on my 9th injection today, being my 8th full week being on Wegovy. I have lost a total of 40 pounds so far. Appetite is definitely curbed. Sunday's when I take the injection and it makes me tired. A lot of gas and the occasional runs, but the weight loss is worth the side effects."
"I think what causes weight loss is the nausea. I'm literally afraid to eat while taking this. The heartburn is like nothing I've ever experienced and now I'm on the 2.4 dose and have decided I am DONE. I will not punish myself anymore with this drug. On this dose I feel nauseous, dizzy, and exhausted as well as the horrid heartburn."
Bottom Line on Wegovy Results
Prescription-only, FDA-approved Wegovy continues to help folks suffering from blood sugar issues and other chronic illnesses that make it difficult to lose and keep off weight.
While it may come with side effects like gas, bloating and headaches, Wegovy has been a success. The basic reason why: the way the medication copies glucagon-like peptide-1 (GLP-1) which controls appetite and food intake.
If a prescription solution is not for you, take a look at the best weight-loss program we've come across in years – Noom. Noom is recognized as a CDC-supported healthy living program, reviews are amazing and people lose weight in a way that lasts. Special features include a real-life coach and dedicated support group for every user, up-to-date lessons and education and more.
We've partnered with Noom for a limited time so all Dietspotlight readers can take advantage of a free trial offer.
Learn More About Noom »