Shaklee Review

- 11 Things You Need to Know
Not a single product but a collection of products, Shaklee is a MLM company creating supplements said to help with a wide range of issues – from aging to weight loss. The company claims that their products are backed by over 100 patents and patents-pending, and over 120 published scientific papers. However, the company is also connected to a series of lawsuits, which we consider to be an immediate red flag.
Our team of researchers also wanted to know more, and turned their attention toward the ingredient lists, available clinical research, and potential side effects. We then investigated the lawsuits against the company and any available user reviews and comments. Read on to learn everything we found about Shaklee.
Shaklee can be purchased through their Official Site.
Overview
What is Shaklee?
Shaklee is a nutritional company that sells a wide variety of health products, including weight loss shakes and anti-aging products. The company uses an MLM marketing method to sell its products.
What is MLM?
MLM, also known as multi-level marketing, is a type of network marketing plan that allows distributors to make commissions on the sales of their recruits. Distributors also earn commissions based on direct product sales.
Shaklee Compensation Plan
Distributors make anywhere from 16 percent to 36 percent on product sales. The downline commission rate is 12 to 20 percent, which is much higher than many other MLM marketing plans. Additionally, Shaklee offers some bonuses, including a $100 bonus on selling a certain type of package paid out weekly. Other bonuses are available based on a point system the company uses to rank its distributors. The company also offers several incentives such as luxurious vacations and car bonuses.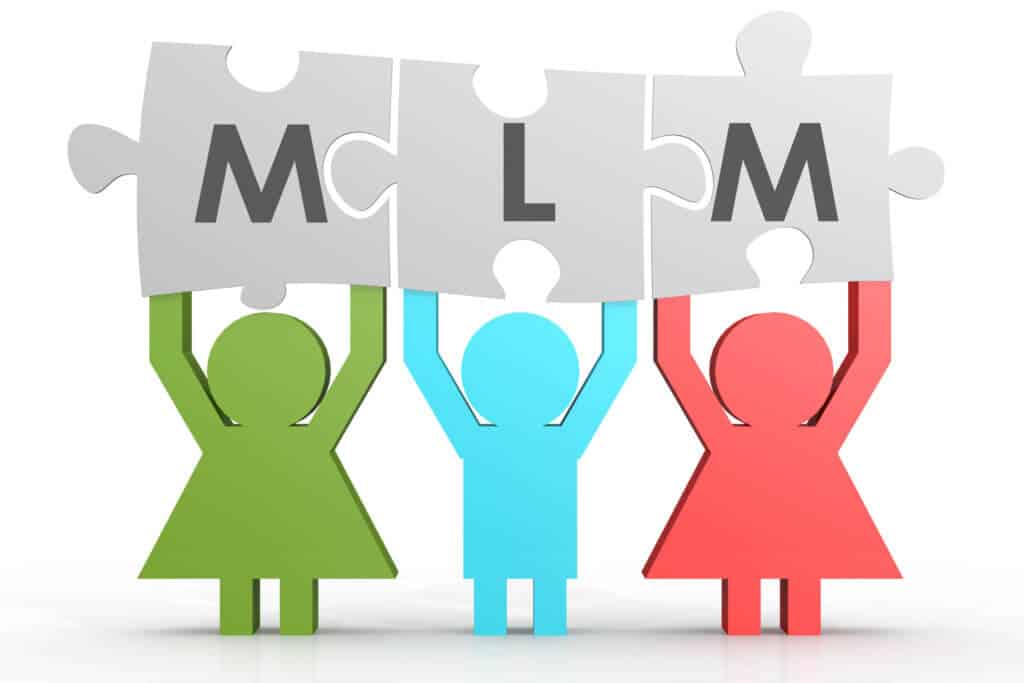 Shaklee Competitors
How Did Shaklee Start?
Dr. Shaklee, the founder of the company, spent his life in serving the humanity. He was a chiropractor and retired from practice in 1945.
By this time, he began writing a series of articles on our mind's influence on health and well-being. Everything Dr. Shaklee achieved was propelled by two guiding principles: a belief in the natural ability to heal and "thoughtsmanship."
He founded the Shaklee foundation and wanted to do something that would affect public's growing interest in nutrition. This led him to start a business that distributed food supplements.
The business grew, and in 1956, Shaklee Corporation opened its doors. With the booming sales of their supplement, the company decided to add their focus on the awareness of people in nutrition as well.
Scroll below for one of the best products we've seen over the last year.
Claims
Shaklee Claims
The essence of Shaklee claims can be summarised in three major aspects: the purity of their products, the performance of their products backed by clinical studies, and nature-based solutions to every problem.
Product Purity
All the Shaklee products have gold standards of purity. Unfortunately, other supplements are simply void of the ingredients mentioned on the label.
The purity of Shaklee vitamins and other products is obtained by periodic research. This research is done to ensure that all the active ingredients are not only absorbed by the body, but also go all the way through the bloodstream to reach the target site.
They have conducted more than 83,000 different tests on pharmaceutical grade ingredients and finished products to ensure potency and purity.
There is also research that has been done to eliminate different types of contaminants and make sure that Shaklee products are entirely safe. They are very conscious of their purity and potency.
Shaklee had to discontinue their third best-selling herbal product because it couldn't pass these tests.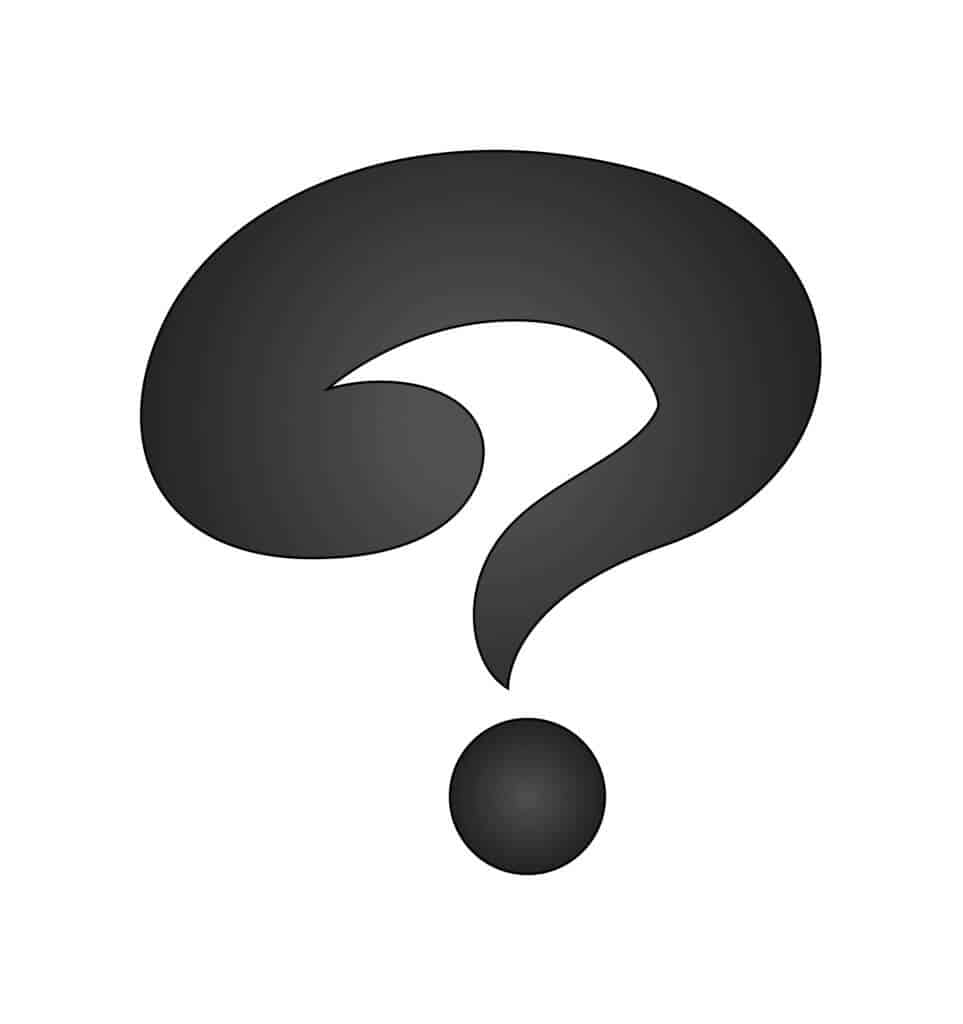 Real World and Clinical Performance
Shaklee claims that all range of their products are superior to others as they lead the world in the clinical research on nutritional products.
Shaklee formulas are science-based, and products are from natural sources. They have published hundreds of clinical studies to show that Shaklee supplements are effective at delivering the proposed benefits.
While other supplement companies utilize anecdotal information about perceptions of a nutrient's effectiveness, Shaklee's approach is to find all the ways one can help the body create necessary enzymes and amino acids for restoration and preservation of health.
Why? Well, according to them, bodies in a balance can self-sustain health.
Nature's Philosophy
Naturally, external threats are neutralized by plants by producing certain compounds. These compounds enhance the plant's ability to prosper.
Science has shown that these same compounds can also be useful to overall health in people. Specifically, they activate the immune system to address health threats.
Shaklee supplements are designed to bring a nutritional balance to the body. They claim that the success of their products is based nature's philosophy.
Shaklee Plans
The company offers a variety of products to choose from.
The Vitalizing Plan
This plan comes with the Vitalizer supplements and Life Energizing Shakes. These supplements are a combination of probiotics, multivitamins, and omega 3's.
The shake contains 24 rich grams of protein. Many are divided on the benefits versus consequences of soy and non-soy nutrition. For this reason, the Vitalizing Plan is offered in soy, non-soy, and plain versions.
The Life Plan
This special package contains Life Energizing Shakes with the Life-Strips. The plan lasts around 30 days.
The Life-Strips are made up of a variety of multivitamins, liquid anti-aging gels, and B complexes for increased energy.
The Essential Plan
This package contains Life Energizing Shakes, multivitamins, and Omega 3 supplements.
These supplements are good for the overall health and promote the health of the heart and immune system.
The RX for a Healthier Life Plan
Shaklee also makes customizable plans for its customers, which lets customers choose different combinations best suit their lifestyle.
The Shaklee 180 Starter Kit
This kit comes with of two canisters of Life Energizing Shakes, Shaklee Metabolic Boost Supplement, VitaLea multivitamin, and 1 Box of Shaklee Snack Bars.
Ingredients
Shaklee Product Ingredients
There are many Shaklee supplements, each with their own set of ingredients.
Shaklee Protein Shakes
Shaklee Shakes are soy-based shakes packed with wholesome ingredients that claim to revitalize, nourish, and uplift our body to maintain a proper balance in health and weight. This is achieved without the addition of any nasty additives.
Shaklee shakes, like all Shaklee products, undergo rigorous testing and studies so that people can get benefit from them fully. They are designed to increase your energy and help you to achieve a healthier weight.
The shakes are available in soy and non-soy formula. Some of the ingredients Shaklee shakes contain include:
Soy Protein Concentrate and Isolate
Milled Golden Flaxseed
Rice Protein Concentrate
Sunflower Oil Powder
Selenium Yeast
Sunflower Lecithin
Other ingredients include potassium chloride, magnesium oxide, silicon dioxide, d-alpha-tocopheryl acetate molybdenum yeast, dicalcium phosphate, and niacinamide.
Shaklee shakes also contain added leucine. According to the Journal of Medicinal Food, "leucine aids in the retention of lean mass in a hypocaloric state."
The supplement contains 24 grams of protein, including 16 grams of non-GMO, plant-based protein.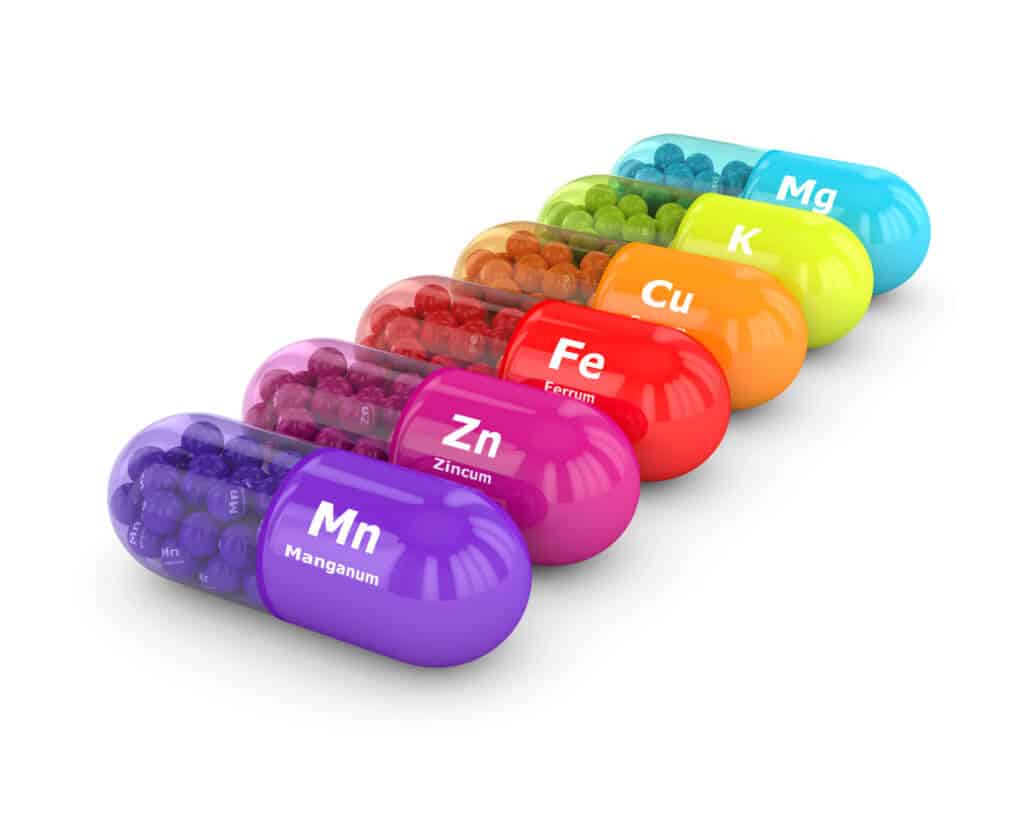 Shaklee Multivitamins
Shaklee's vitamins offer new absorption technology and promise unexpected results. They have high potency formulas that boost our immune systems, promote body wellness, and raise energy levels.
The main focus of these multivitamins is on antioxidants that boost immune function and clear the brain fog. Some of the ingredients meant to do this include:
Vitamin B
Vitamin C
Vitamin D
Shaklee 180
Weight loss is very difficult if you don't follow a proper diet. Deciding and preparing meals, who has got time for that?
Shaklee 180 is a complete weight-loss kit that contains necessary proteins, amino acids, minerals, and vitamins. It claims to help you break your poor dieting cycle and makes you healthier and fit for life.
The kit consists of life energizing shakes, Shaklee snack bars, the Shaklee Metabolic Boost supplement, and multivitamin supplements.
The kit also comes up with a step-by-step program guide with online access tools and healthy recipes to help you lose weight. Shaklee 180 contains:
Vitamins A, B, C, D, E, K
Dietary Fibers
Soluble Fibers
Amino Acids
Proteins
Minerals
Shaklee Anti-Aging Products
Shaklee's groundbreaking research has given us compounds such as resveratrol, providing a way to fight cellular aging. Shaklee teamed up with the leading researchers in the world to create an anti-aging solution.
The Shaklee Anti-Aging is a blend of resveratrol and phytonutrients.
Does It Work
Do Shaklee Products Work?
Shaklee products are not meant to prevent, cure, or treat any disease. They are there to help you live a healthy lifestyle, get fit, and most importantly, be effective.
There are a variety of supplements available in the market, but most of them contain artificial ingredients. On contrast, Shaklee deals with all-natural ingredients.
They also include micro-nutrients that help the body utilize the core compound after absorbing it fully. When chemical supplements are prepared in the industry, the absence of these micro-nutrients decreases the effectiveness, and the healthy balance of these nutrients are lost.
Benefits
Benefits of Shaklee Products
Following are some pros of the Shaklee Products:
Verified and Trusted – All the Shaklee products undergo rigorous clinical studies to ensure that the product delivers results.
Well-Balanced Nutrition – With each serving of any Shaklee product, your body reaps the benefits of essential proteins, ingredients, and minerals.
Micro-Coated Capsules – The Shaklee vitamins are coated with a special micro-coating which, unlike other multivitamin supplements, absorb even more folic acid.
All-Natural Ingredients – Shaklee ensures that all of their formulations are void of synthetic processing aids, preservatives, sweeteners, and colors.
Improved Cardiovascular Health – All the Omega 3s in Shaklee products have been shown to be beneficial for cardiovascular health. They also have a healthy dose of vitamin K which is good for arteries and heart health.
Immune System Support – The natural blend of important ingredients may help strengthen the immune system.
Bone and Joint Health – We don't have much time for aching knees or sore backs. Shaklee brings a range of products that claim to help you feel young and flexible.
Increased Energy – For people with a busy lifestyle, Shaklee claims its products ensure that they enough reserves of energy throughout the day.
Extra Iron Boost – Shaklee multivitamins are formulated with folic acid, iron, and iodine which makes them a great addition to prenatal supplements.
Cost
Shaklee Cost
Shaklee prices may vary, depending on where you purchase and which supplement or plan you choose to buy. The prices may also vary from region to region.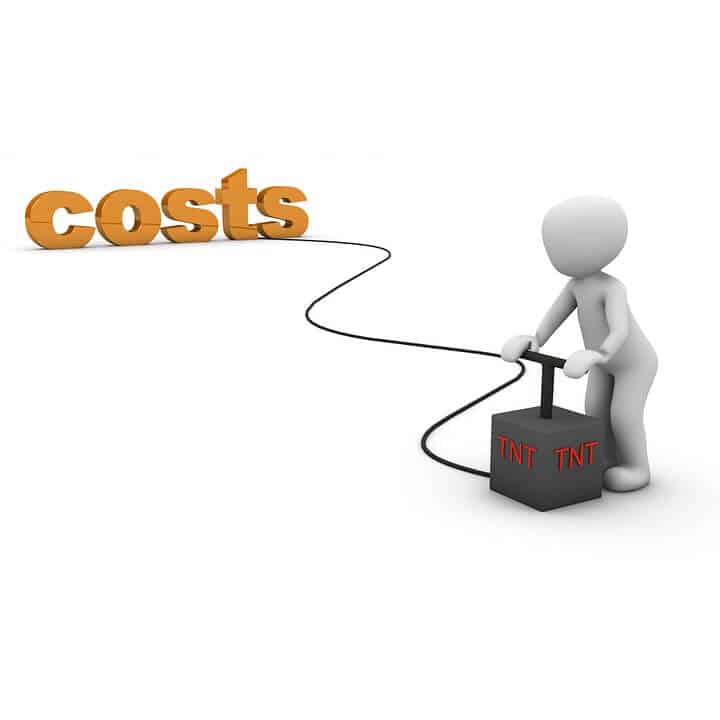 Here are some of the best-selling Shaklee products:
Vitalizer Gold: $103
Shaklee 180 Turnaround Kit: $327.15
Life Shake Plant Protein: $51.85
Performance Energy Chews: $24.25
Life Shake Plant Protein: $51.85
Although this is a shorter list, it shows that Shaklee products' cost is in-line with the competition.
Lawsuit
Shaklee Lawsuits
Tischon Corp. vs. Shaklee Corporation
Tischon Corp is a manufacturer of patented Q-Gel(R) Coenzyme Q10 soft gelatin capsules, multivitamins, and other nutritional supplements.
They filed a lawsuit against Shaklee Corporation in a federal court seeking damages of $30 million and injunctive relief. The company claimed that Shaklee created unfair competition that resulted from false and misleading descriptions, representation of facts and false claims that their product line was covered by a patent.
In addition to this, Tischon Corp. argued that Shaklee made misleading descriptions and representations of facts relating to its comparison with their company.
Shaklee, under the light of these allegations, admitted to committing these violations.
Kristofer and Katrina Sorensen Against Shaklee
These children suffered from mental illness from birth. Their parents claimed that these defects had been caused by the ingestion of health food tablets produced and distributed by Shaklee, before the conception of their children.
Furthermore, they claimed that these congenital disabilities had been caused by the chemical tablet residue of Shaklee tablets ingested by their parents.
However, further research on this matter and review of discovery materials, the scientific reports showed no such cause. The family's appeal was made null and void for the failure of proof of causation.
What Users Are Saying
"I have used Shaklee products for a number of years and I can honestly say that they are fast absorbing and really do what they claim to do. Best supplements on the market!"
"Though Shaklee, by and large, makes fine products, this item falls far short for a couple of reasons. Short shelf life and tiny round "capsules" turn dark after only a few months. Therefore, I suggest you find another brand of probiotic that will have a longer shelf life AND a higher concentration of the active ingredients because these only have 50 million. There are several other brands that are rated just as good as these and have far more active probiotic content that have a much better chance of doing their job in your digestive tract."
"This is great in orange juice but as I've gotten older, I need to cut my sugar intake. This product has a LOT 😳 of sugar in it. The label information is really hidden in the description but trust me, it is super sweet. I had to stop using it, I gained weight."
Bottom Line
The Bottom Line on Shaklee
What are our final thoughts on Shaklee? Well, we like that the longevity of the company and that they use some natural ingredients. Also, we like that the company invests in Shaklee distributors and anyone wanting to improve health and wellness. There's also the benefit of research supporting the claims of the ingredients.
Smart food choices, exercise, and weight management are all important aspects of a healthy lifestyle. However, it can be difficult to make these lifestyle choices, especially when there is so many health books, diet plans, and weight loss calculators on the market. Fortunately, a clinically-proven program exists that can meet your individual needs.
Among the best apps we have ever seen is one called Noom. Noom provides human coaching, personalized plans, food logging, and more so that its users can start making healthier choices for their body without all the hassle.
Right now, Dietspotlight readers can get a free trial of Noom. It is only available for a limited time, so make sure to check it out!
Learn More About Noom »