Slimming Belly Patch Review

- 6 Things You Need to Know
Slimming Belly Patch is a weight loss supplement that aims to help you eliminate that stubborn fat while preventing your body from storing additional fat in the meantime.
The company behind the product claims that the cocktail of ingredients will suppress your appetite and promote faster fat oxidation. However, our team of researchers found no clinical evidence to prove that.
Moreover, some of the ingredients in this product are known to cause side effects. Therefore, our research team has worked hard to find out more about the ingredients, dosage, and effects. Please take a look at what we found.
Overview
What is Slimming Belly Patch?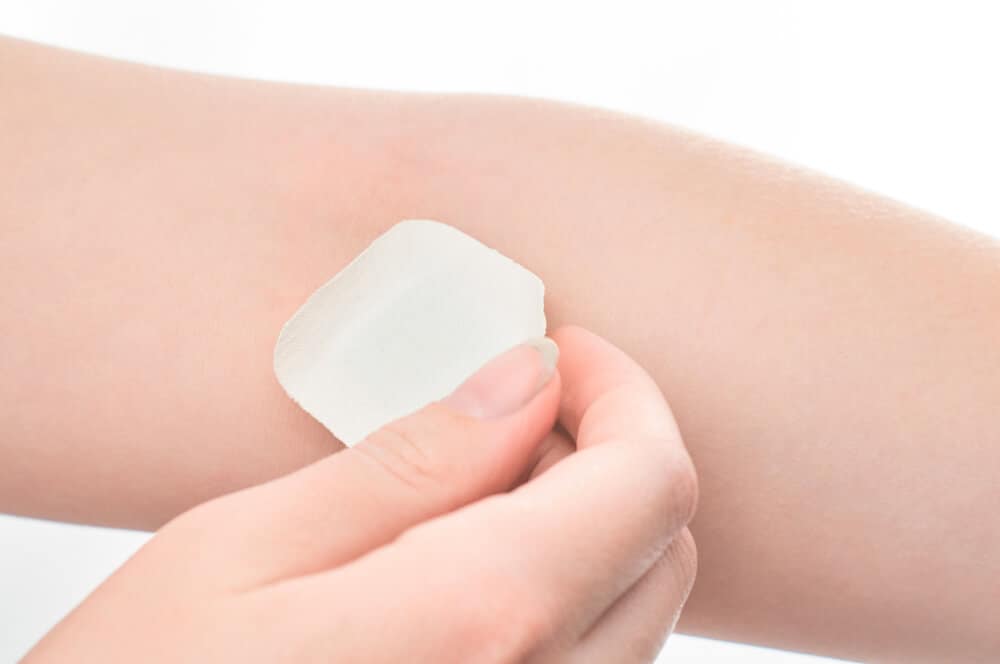 Slimming Belly Patch is a weight-loss product that may contain cassia seeds, hawthorn, Poria mushroom, Chinese skullcap and bitter orange. Are these ingredients going to live up to the claims?
Molecular Medicine Reports – "Cassiae semen is commonly used in the composition of other herbs. Although modern experiments have confirmed that this…alone exhibits multiple pharmacological activities."
Journal of Cellular and Molecular Medicine – "Poria cocos is an edible medicinal fungus known as "Fuling" in Chinese and has been used as a Chinese traditional medicine for more than two thousand years."
International Journal of Medical Sciences – "p-Synephrine alone as well as in combination products were shown to increase resting metabolic rate and energy expenditure, and modest increases in weight loss were observed with bitter orange extract/p-synephrine-containing products when given for six to 12 weeks."
Slimming Belly Patch also contains angelica sinensis and alisma orientalis. Apply it to the midsection and leave it on for a minimum of 12 hours per day. Supposedly, it'll help you burn fat and suppress appetite. One benefit is the ease of use.
There's no mention of when Slimming Belly Patch was introduced, but the particular slimming patch we are discussing is brought to you by Kiyeski. You can purchase the product through various third-party retailers. We like that it's reasonably priced and we located some positive customer comments, but read on…
Slimming Belly Patch Competitors
Results
Lack of Results – "Doesn't Help?"
The first concern was the ineffectiveness of Slimming Belly Patch ingredients. "The product claims to help you lose weight without exercise," said our Research Editor. "This is concerning, considering this is unrealistic and could cause dieters to lose sight of weight-loss goals."
"This doesn't help at all," said a user.
"I tried this for the recommended 2 months, and didn't lose any weight," reported another.
According to reviews, some customers did see results while using Slimming Belly Patch.
"After the first few days, my pooch is starting to slim a little." commented a user.
Scroll below for one of the best products we've seen over the last year.
Side Effects
Slimming Belly Patch Side Effects – "Concerning?"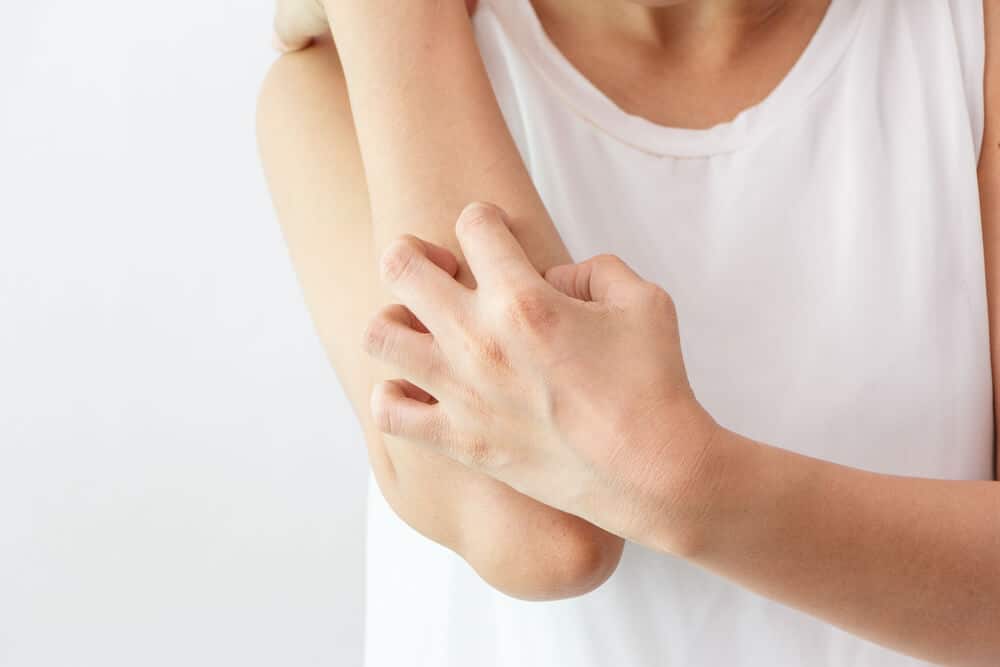 Another issue reported was the frequency of Slimming Belly Patch side effects. "Today is my first day using the Slimming Belly Patch, and I'm already seeing irritable skin," said a customer.
"Not only did I gain weight, but now I have a rash all over my stomach," commented a user.
"I wore each patch for 24 hours, and had redness around the spot I applied it," reported a dieter.
While some customers complained about negative side effects, this wasn't always the case.
"They have really been working, no rashes, itching or burning," stated a customer.
"Can feel my skin heating up. [The skin] was a bit red, but no rashes." reported another.
Our research shows that if a specific part of a weight-loss product is considered concerning, such as causing negative side effects, the chances of long-term success are reduced. If customers report adverse reactions while using the Slimming Belly Patch, we become skeptical about it.
The Science
The Science – "Any Research?"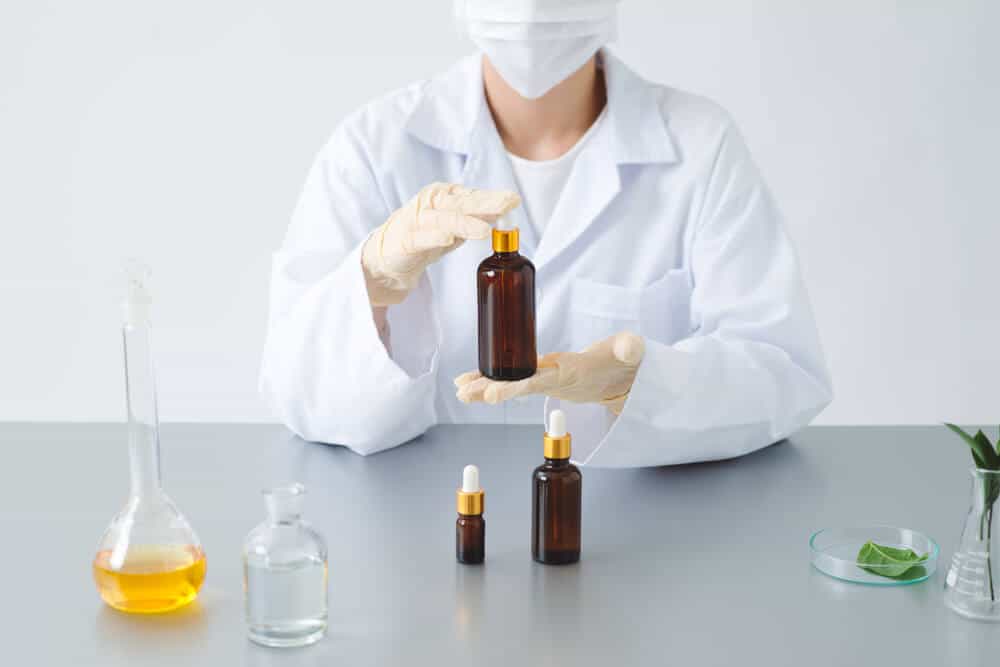 Based on the ingredient list, there's a chance that some of the herbs could increase core temperature, but there's no scientific research to support the claims. Here at DietSpotlight, a critical part of the review process is locating clinical studies. If a company can't provide solid science, it may be time to consider an alternative. Our research team did dig a bit deeper into Slimming Belly Patch ingredients to find any science supporting the product. According to the Journal of Ethnopharmacology, "A. sinensis…compounds and formulations revealed a wide range of pharmacological activities, including anti-inflammatory activity…antioxidant activities, cardio- and cerebrovascular effects."
Additionally, the journal Evidence-Based Complementary and Alternative Medicine concluded "administration of A. orientale extract markedly decreased not only body weight but also fat mass."
Typical Slimming Belly Patch Pricing
Typical Slimming Belly Patch Pricing
There are hundreds, if not thousands, of brands selling the Slimming Belly Patch. Some of the more popular on Amazon include:
Mugwort Naval Sticker – $11.99 (40pcs)
Contouring Patch – $25.88 (5pcs)
Wormwood Belly Patch – $11.99 (40pcs)
MYMI Wonder Patch – $14.99 (10pcs)
Slim Patch – $18.99 (100pcs)
Belly Button Patch – $7.99 (30pcs)
Bottom Line
The Bottom Line on Slimming Belly Patch
Before you order Slimming Belly Patch, you may want to read our final thoughts. Well, we like that it's portable and that we found some positive comments, but we're skeptical about this one because there's no research supporting the weight-loss claims. We also were concerned about the negative customer reviews pointing out adverse reactions and lack of results.
Lifestyle changes are at the heart of successful weight-loss journeys. We all start with those changes, but sticking with them is the key to long-term success, which can be extremely hard. Technology can help and we've found the best solution available today.
Among all the reviews we've completed this year, Noom is the weight-loss app that stands out. Clinical research shows it helps people lose more weight and keep it off longer. That's exactly what we want in an app. Unlike other apps, you get personal coaching, meal plans, and exercise tracking.
We also love that Dietspotlight readers can access a free trial offer of Noom for a limited time.
Learn More About Noom »