Updated: 01/15/2018
- Site operated by Burn HD
Our love of diet products is only bested by our passion for reviewing them. So naturally, when we saw customer comments on Thrive Patch we knew we had to get to work. Rants online about ineffectiveness led us straight to the ingredients. Complaints on side effects made us dig a little deeper, and soon we were staring in the face of the scientific research. Does anything out there support this weight-loss patch? Lucky for you, we condensed our findings to bring you the truth about Thrive Patch.
Thrive Patch Readers:
Click here
to find out why we're giving away samples of our product, Burn HD.
What is Thrive Patch?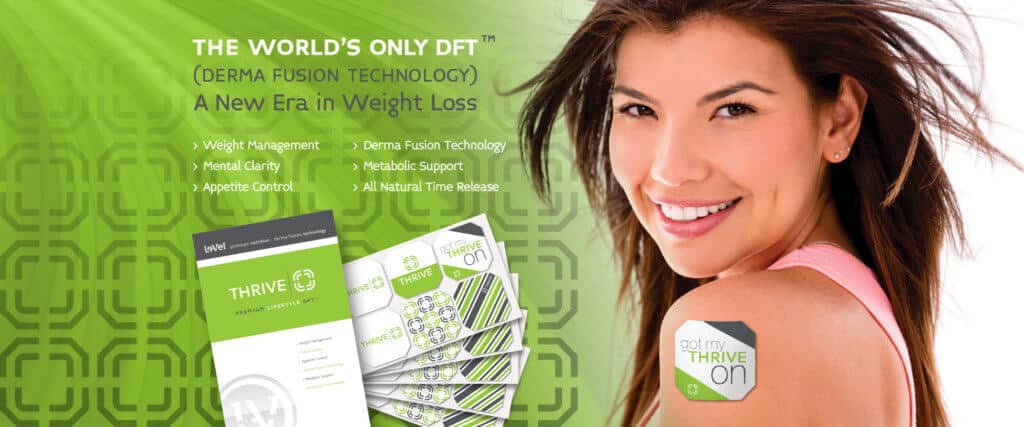 Thrive Patch is a weight-loss patch that works through "Derma Fusion Technology" and supposedly kills appetite and boosts metabolism, according to MedlinePlus. In addition to metabolism and appetite, ForsLean, the main ingredient in Thrive Patch, also gets you closer to that lean, beach body you're looking for – or so they say. [1]
Le-Vel, the people behind the DFT patch, jump right in with some pretty big promises. The Thrive Patch laundry list of claims includes:
Weight management
Mental acuity
Appetite management
Energy and circulation support
Nutritional support
First, let's uncover a little bit more about Thrive Patch. Le-Vel opened in September 2012. The company is still a baby in the supplement market, but the Better Business Bureau (BBB) has given them a pat on the back with an A+ rating.
At the same time, Le-Vel has 152 customer complaints on the BBB profile. We honestly don't even remember the last time a company has had so many complaints. So why the A+? It doesn't make sense.
Before we jump into the meat and potatoes of the review, we wanted to let you in something we discovered somewhere in the middle of our research. Right off the bat, we're having some issues trusting this product. Their top ingredient is ForsLean (Coleus Forskohlii), but when we started peeling back layers of scientific research, a shocking truth revealed its ugly face.
According to the Journal of the International Society of Sports Nutrition, "No significant differences were observed in caloric or macronutrient intake," on participants in a double-blind, randomized study. In fact, the study concluded with, "CF does not appear to promote weight loss…"[2]
If red flags could talk, they would be telling us to run for the hills right about now.
Products Similar to Thrive Patch
How to Use Thrive Patch
Let's find out how to use this thing.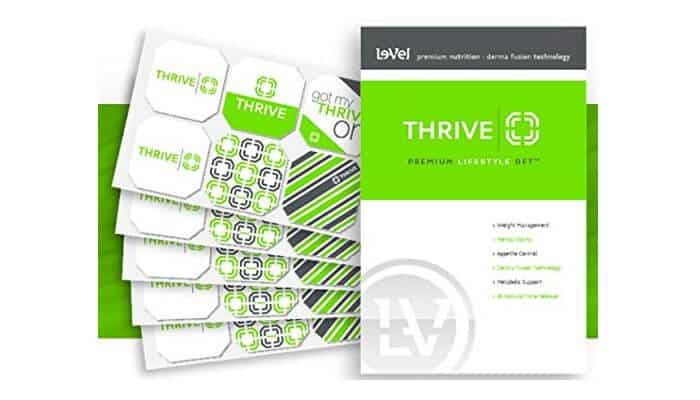 Clean the skin on your upper arm. Take the Thrive Patch out of the box. Peel off the paper and stick on your upper arm near your shoulder. Leave it on 24 hours then replace. Lather, rinse, repeat.
We're starting to think they made it so easy to use because it doesn't make a difference if it's on you or not.
Scroll below for one of the best products we've seen over the last year.
Take a Peek at Thrive Patch Ingredients
Let's shed some more light on the ingredients of this weight-loss patch. We already touched on one of the main components – ForsLean. Yeah…I'm sure you're as eager as we are to check out some of the others.
Thrive Patch ingredients are:
ForsLean
Green coffee extract
CoQ10
White willow bark
Cosmoperine
Satiereal saffron extract
Green tea extract
So, Does Thrive Weight-Loss Patch Work as Promised?
Let's ditch the fact that we already know one of the ingredients is shown in science not to work for weight-loss. Let's brush aside the virtually countless customer complaints on the company. Now that those are out of the way, let's examine the leftovers and see if we can't find something to get excited about.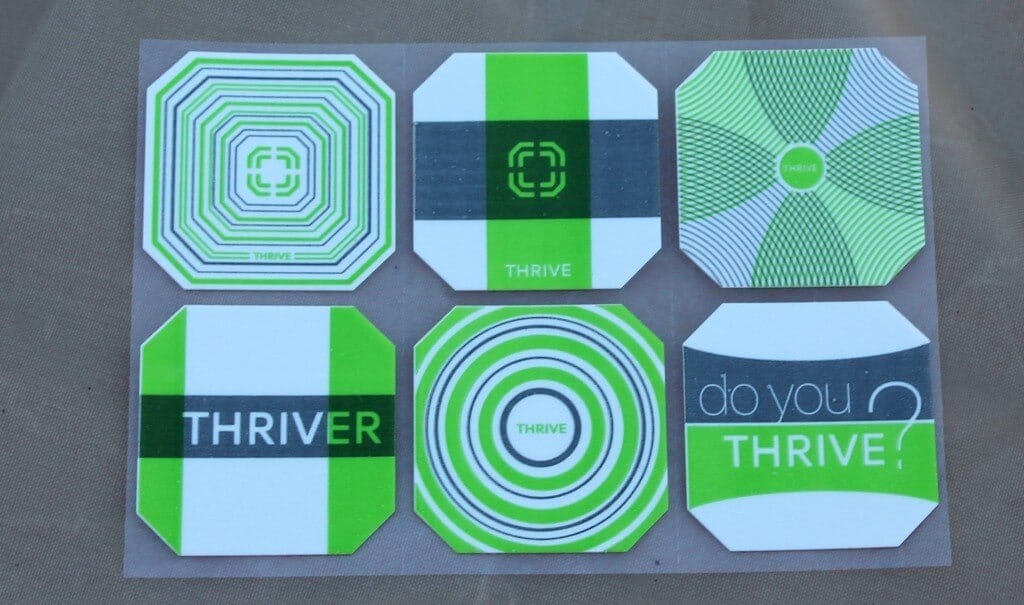 While researching the ingredients in this product we were slapped in the face with a study carried out on another ingredient – garcinia cambogia.
The Journal of Obesity wrote that garcinia cambogia can cause "short-term weight loss." Going on to say that the "magnitude of the effect is small, and the clinical relevance is uncertain. Future trials should be more rigorous and better reported."
We are now 0 for 2. At least there's research behind green tea extract, which is great, but doesn't seem to be enough if the others aren't shown in research to be effective.
Dermal Fusion Technology is a Fancy Name For….?
This big name tells you how the ingredients get into your body.
What about the science behind Dermal Fusion Technology patch (DFT)? Research says transdermal methods of administration may increase the bioavailability of ingredients as they don't first pass through the liver.
So, what does that mean? Well, it means because the ingredients sink into the skin and don't go through the stomach, a DFT patch is supposed to be different.
In terms of effectiveness, the ingredients are supposed to be absorbed better with a DFT Patch, according to the journal Nature. [3]
But, some consumers have reached out to the FTC complaining that Le-Vel is selling a lie with DFT. [4]
How much is absorbed depends on a few things, like:
Body temperature
Skin type/barrier
Body fat %
Placement of the patch
If the ingredients are ineffective, it doesn't matter how much is absorbed.
Thrive Patch Side Effects
Some people do have issues with the patch, but Thrive Patch side effects are rare and mostly deal with the sticker not the ingredients. Talk of Thrive Patch dangers are even rarer. We found a few reports of:
Skin irritation
Itchy skin
Skin discoloration
Muscle cramping
Hot flashes
Also: read our Burn HD Weight-Loss Kit review »
The Bottom Line – Does Thrive Patch Work?
So, what's the final take on this one? Is Thrive weight-loss patch safe? We like that it contains a few natural ingredients, but that's pretty much where the buck stops for us.
Things that put us off:
Way too many negative reviews online
Potential for negative side effects – more specifically, to the skin
2 of the main ingredients aren't even shown in science to work well for weight loss
Dieters who want to slim down and get rid of excess body fat should look for a supplement containing ingredients backed by clinical research and a service team that's friendly, helpful and puts the customer first, based on our experience.
Among the best supplements we've seen this year is Burn HD. The supplement contains four ingredients that have been clinically tested and shown to help boost metabolism, spark fat loss and fight hunger. Not to mention we've found tons of user testimonials about amazing successes.
The company behind the formula is so certain you'll see results with Burn HD they're offering a 2-Week Sample.
Learn More About Burn HD »