Slimming World USA Review

- 19 Things You Need to Know
Slimming Word USA is a subscription-based online weight loss community that offers special recipes and diet plans, online support, and an activity guide to encourage exercise. Slimming World makes an interesting claim that "… thousands of members have achieved their weight loss dreams." With a subscription price of $10 per month and the site member doing all the work, it makes us very curious at how their claim was measured.
This site is unique in that members pay a subscription price for advice, leading us to think this just may be a glorified forum. However, our research team caught wind of this site and decided to do some investigating on its claim and other published benefits. Following is the real scoop on Slimming World.
Slimming World USA can be purchased through their Official Site.
Slimming World USA Readers:
Click here
to find out why we recommend trying Burn TS.
Overview
What is Slimming World USA?
Slimming World USA comes from a weight loss program that has a long-lasting tradition. It was first established in the UK and started spreading and evolving from there. Just recently, it began operating in the United States and Canada and selling products in North America.
In short, Slimming World USA is a three-part program: a weight-loss program, an extensive online program, and finally, a magazine called Slimming World.
After joining the program, users receive a free program guide, 24/7 access to the online community, as well as simple recipes and meal plans.
So basically, Slimming World USA can lead to a very successful, multifaceted weight-loss program. Their activities include weekly classes for members, online coaching for weight-loss, and they publish a magazine in which they offer the latest information and provide guidance on weight-loss and healthy living.
Slimming World USA is all about its special diet plan. This diet regime centers on an idea called 'food optimizing'.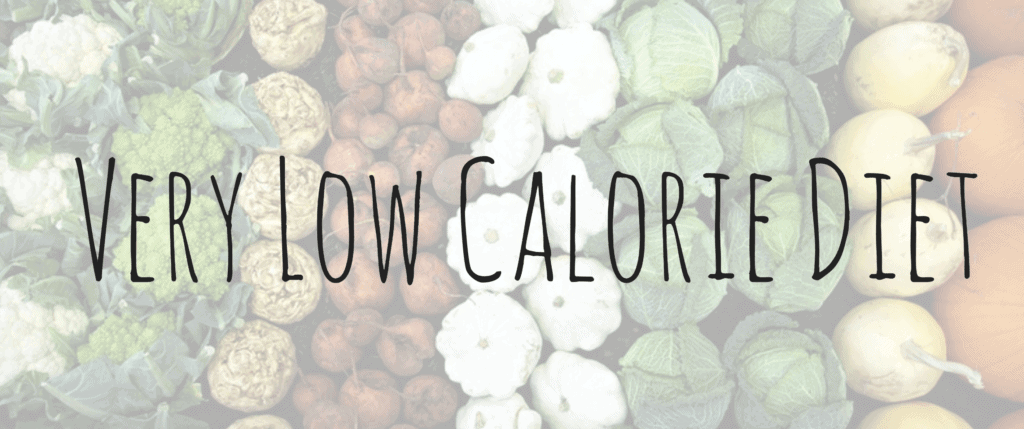 Slimming World USA Competitors
How Did Slimming World USA Start?
As we mentioned before, Slimming World has established a long time ago in the UK. To be more precise, it was formed almost 50 years ago in 1969. The person behind it, who started the whole enterprise, was Margaret Mile-Bramwell.
Around ten years later, in the 1980s, Slimming World spread and hosted some 700 classes around the United Kingdom. Another 30 years into the future and the program had more than 10,000 groups, in 2012. It came to be the biggest weight-loss club in all of the United Kingdom.
The company also owns a charity organization called SMILES. It was established back in 1997 and is an acronym that stands for "Slimmers Making It a Little Easier for Someone." Ever since 1997, the charity has successfully raised over £2,500,000 for charitable endeavors in the UK.
The popular Slimming World magazine was first published in 1998. The magazine is so successful that in 2013 each issue was sold around 450,000 times. On top of that, the company publishes different recipe books and directories -which are usually at group member's full disposal.
In 2001, Slimming World was the first diet program to establish "Slimming World on Referral" in the United Kingdom.
This meant that general practitioners could prescribe attendance to one of Slimming World's classes to their patients for up to 12 weeks.
The results of this practice were published in one research journal, Obesity, in 2011. The article proved that those patients who took part in the program during at least 10 out of 12 weeks lost at least 5% of their total body mass.
Today, the program works in accordance with at least 60 other health authorities, and more than 100,000 people have used it to achieve positive results.
Back in 2009, Slimming World ventured into an untrodden territory and started opening up new group meetings in Texas. Their success there started to spread. In 2012, Slimming World USA became a reality, and the organization started operating across the country.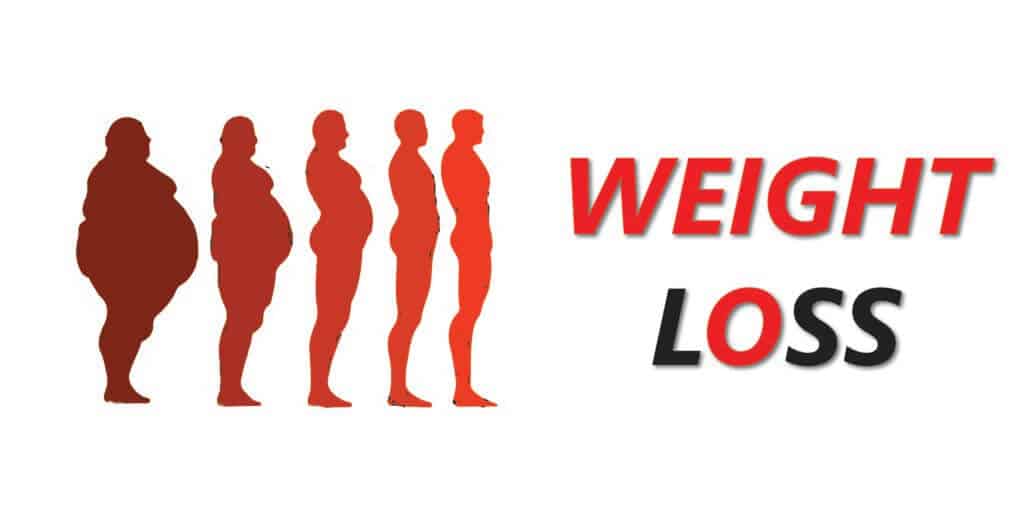 Scroll below for one of the best products we've seen over the last year.
Claims
Slimming World USA Claims
There are several things that the company claims you will get when you enroll in their weight loss program. These results can essentially be broken up into three main categories, as listed on the Slimming World official website.
Never Go Hungry
A World of Support
Becoming Active
When it comes to never going hungry, the company claims that you do not have to starve yourself to achieve weight loss.
It claims that by utilizing their diet plan, called "Food Optimizing," your weight loss journey will be easy and enjoyable. You do not have to count calories or reduce your portions -you will just have to choose your foods carefully.
As far as the second point goes, this will be achieved through support groups. Each group is led by a trained consultant who will guide each member through the process and who will motivate them and advise them on whatever they need to be successful.
When you log in to your online support group, you will be greeted by a personalized web page where you can track your progress and your goals and discuss it with other members or your trainer.
Finally, the company encourages you to become more active – but not before you feel that you are ready or before you are well into your weight loss program.
Moreover, they promise to support you in your new venture and to help you do it successfully.
Package Details
What Does Slimming World USA Package Include?
Once you pay the program fee and become a full member of the Slimming World USA community, you will have a lot of resources at your disposal to help guide your weight loss.
The truth is, judging by the long list, you get a pretty good value for your money. On top of getting a booklet that many members refer to as the "SW Bible," you get several additional things on the website, including:
Online food diary
More than 600 recipes
Body Magic Exercise Program
Lists of foods you can and cannot eat
Weekly weigh-ins
Professional counselors who guide you and answer any questions
Online community for support
Weekly meetings of Slimming World USA members
If that is not enough for you, the website also features a chat box where you can ask additional questions and get answers in real time from professional Slimming World USA staff members.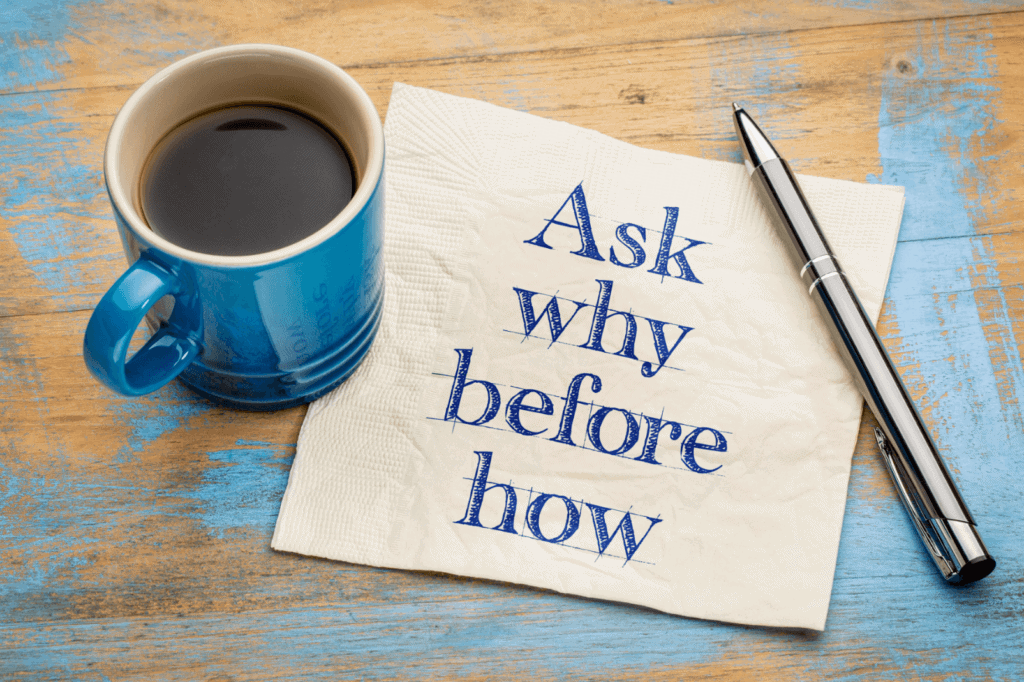 Ingredients
Slimming World USA Ingredients
When it comes to ingredients that you can use in Slimming World Recipes, the list is quite long.
The whole program is based on "Food Optimizing," as we have learned.
This means that you can eat a lot of some ingredients, a little less of other ingredients, and avoid certain ingredients altogether.
So, when it comes to this program, there are three groups that you can choose from to structure your diet:
Slimming World Extra Easy Choice
Slimming World Green Choice
Slimming World Original Choice
In the Slimming World Extra Easy Choice, you should fill one-third of your plate with veggies or fruit and the rest of it should be legumes, complex carbohydrates, fat-free dairy or lean meat.
When it comes to the Slimming World Green Choice, this program focuses more on carbs and less on meat. It is great for vegetarians.
Finally, when it comes to Slimming World Original Choice, this program is more about eating lean protein-rich foods and eating fewer carbs.
It is also important to mention that with all three choices, you get to add one ingredient from Healthy Extra A and Healthy Extra B groups.
These will be provided to you, but usually, these are skimmed dairy products, legumes, lean meat and such – which studies (a good example of which is one published in The American Journal of Clinical Nutrition) prove greatly aid weight loss.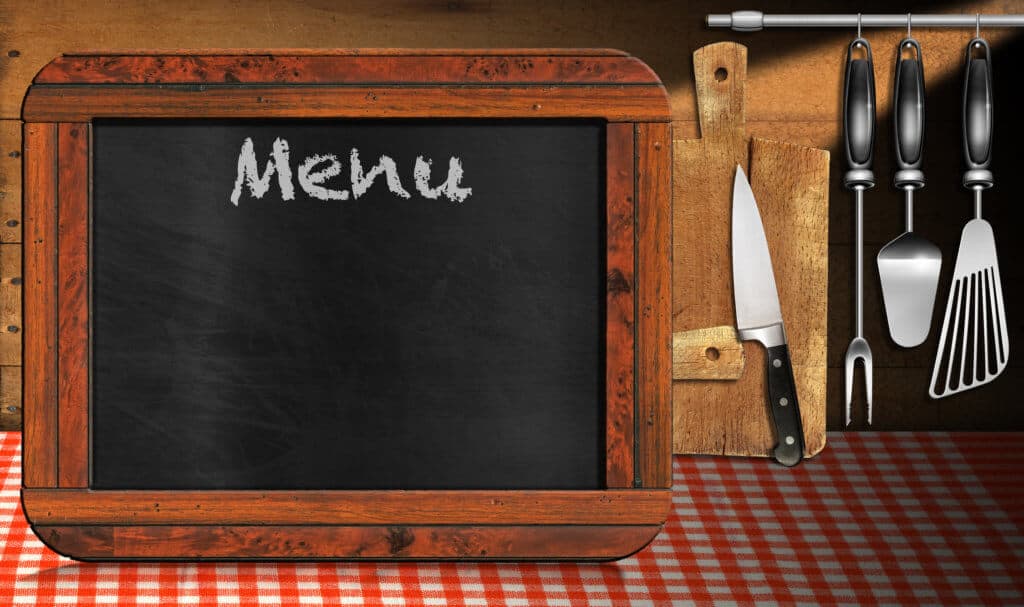 Meal Plan
A Sample Slimming World USA Meal Plan
Slimming World USA relies heavily on food optimization, which means eating some foods more and other foods less, depending on which plan you have chosen.
Moreover, you can add Healthy Extras from two groups that are different for every diet plan, which should be foods of your choice that you will enjoy and which will help you persevere with the diet.
This is only one of the many possible meal plans that you can make while following Slimming World USA diet program.
Breakfast: 1 oz. muesli and serving of fat-free vanilla yogurt.
Snack: skinny latte and one banana.
Lunch: cheese and ham potato salad -made with baby potatoes, chives, scallions, fat-free cheddar cheese and cubed lean ham.
Dinner: spaghetti Bolognese, with an onion cooked in low-calorie spray, extra lean ground beef, tomatoes, mushrooms, bell peppers, grated carrot, celery, garlic, and oregano.
Snack: 1 serving fat-free strawberry yogurt.
Pros
Slimming World USA Pros
Many reviews and testimonies found online, show that Slimming World USA works.
According to advertising, you do not have to give up tasty stuff! You can eat whatever you want, as much as you want. As long as you are choosing whole-grain bread and pasta, skim dairy products and lean meat, you can eat a lot of them and continue to lose -so long as you follow Slimming World USA rules.
The Syns method helps you make good food choices.
According to this system, you can have a certain amount of some food in a day. If you exceed that amount, you have to count it as a Syn.
The more calories in a particular food, the more Syns it carries, and you can have only a limited amount of Syns in a day.
Therefore, it is easy to track your eating habits and limit the bad foods you eat.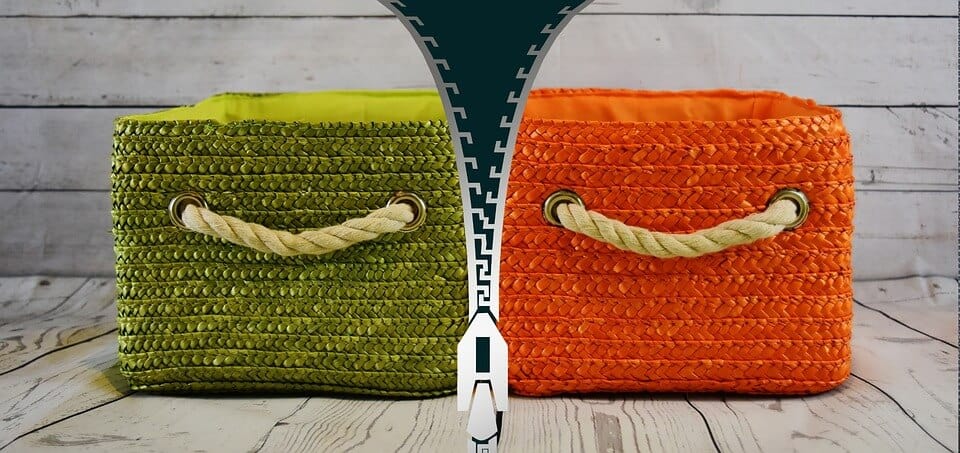 Cons
Slimming World USA Cons
Just like any product, there are some negative aspects. Some things that are not so great about Slimming World USA include:
There is no portion or calorie control, so there is a risk of gaining weight.
The program says that you can eat everything, including alcohol and snacks, which can hinder your weight loss efforts.
In the meetings, people openly talk about how much weight someone has or has not lost so that it can be embarrassing for some.
The app has very bad reviews for user-friendliness.
Does Slimming World USA Work?
Judging by online reviews written by people who have tried the diet, the conclusion is that Slimming World USA does work for many.
If losing weight is your main goal, then you might just accomplish it with Slimming World USA.
As with most diets, people do manage to lose weight when they stick to them.
Many reviews also mention that people who lose weight while on this program do not experience the "yo-yo effect," and can keep the weight off in the long-term.
However, some features of the Slimming World USA regime are not so good.
There is almost no education about calories and eating, so when the person stops following this regime, there is a high likelihood that they will be lost and will not know what to do.
Therefore, as with many other diets out there, we can say that for some people it works short-term, while for others it works long-term.
It all depends on you and on how much effort you put into educating yourself about healthy eating habits and whether you continue nurturing those even after you jump off the Slimming World bandwagon.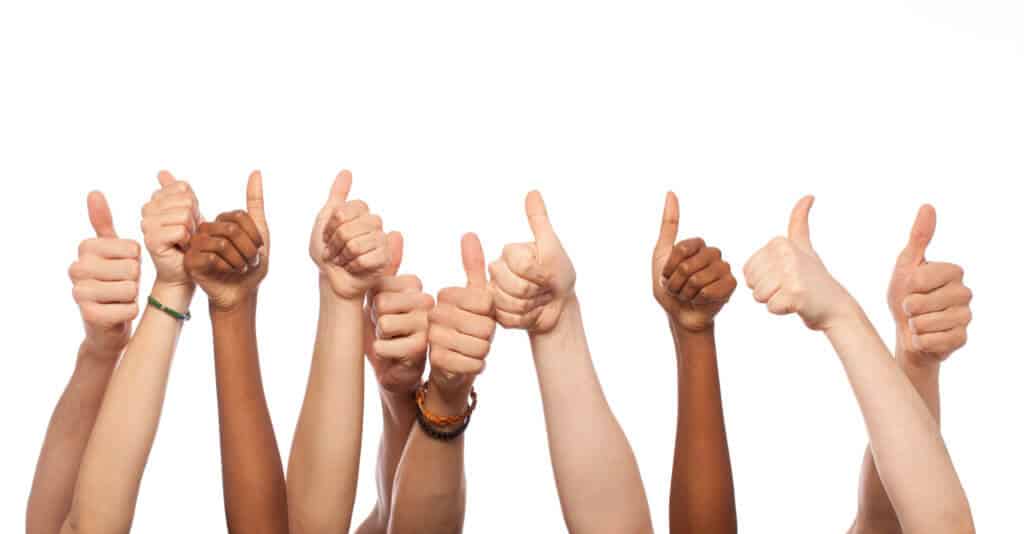 Benefits & Results
Slimming World USA Benefits and Results
The biggest benefit when it comes to Slimming World USA is that during the weight loss process, you are a part of a group.
For some people, this is very important to feel motivated and to have the strength to persevere.
Also, there are no prohibited foods in this dieting plan.
This means that people can still sometimes enjoy chips, chocolate, fast food, and even alcohol -albeit very rarely.
As for the results, the truth is that many people do successfully lose weight on this regime.
As long as you follow the guidelines provided to you by the program and by your counselor, you will be on a good downward path to losing weight. Also, the program encourages you to exercise more and be more active as you lose more weight.
This is important since studies show that exercise alone does not achieve weight loss. Rather, it has to be combined with proper dieting, per Progress in Cardiovascular Diseases.
Details on Slimming World USA and Weight Loss
When it comes to linking Slimming World USA and effective weight loss, it all boils down to choosing the right food. There are three steps to take during this process, for your weight loss to be successful.
Choosing Free Foods
Choosing Healthy Extras
Choosing Syns
"Free foods" are foods that can be eaten in almost unlimited amounts. That is because they are not packed with calories but include a lot of other beneficial and nutritious compounds. Free foods include vegetables and fruits, as well as legumes, lean meat, skim dairy, complex carbs, grains, etc.
You can choose healthy extras from the A or B groups every day to accompany your meals. The ingredients in these categories vary depending on whether you have chosen the Extra Easy, Green, or the Original plan.
"Syns" is a short version of the word synergy. The Slimming World USA program believes that the harmony between free foods, healthy extras and Syns is the key to success and makes food optimizing so effective. Syns means treats, and you can choose these from the healthy extras as well so that you can potentially eat more foods that you enjoy the most.
Directions
How to Use Slimming World USA?
Group meetings led by professional trainers and consultants are a key component of the Slimming World USA program.
These meetings provide an opportunity for all members to talk about their experiences, discuss anything related to the Slimming World diet plan, as well as share their stories from their weight loss journeys.
During the meetings, members are weighed every week, and they receive awards when they reach goals that have previously been set.
This network and this system seem to provide great support to all members.
In addition to the group meetings, there is also an online regime for those customers who cannot make it to the weekly meetings.
Additionally, if users are located a place where there are no meetings available, they can enroll in an online course and begin their weight loss journey from there.
Slimming World USA and Exercise
When you enroll in a Slimming World USA programme, you will find out that it has an exercising program called Body Magic which should help you become more active.
It aims to motivate members to do up to 30 minutes of activity at least five times a week, which is the amount of exercise recommended by the government.
When you join the program, you will receive a booklet containing advice and guidelines that you should follow.
However, as there is no practice of counting calories, you cannot track the relationship between food and exercise in your weight loss journey.
Finally, you will receive weekly log sheets that will help you to choose goals for the week, as well for the day and record your activities on a daily basis.
When you become more active, there is recognition that you get -starting from bronze and ending with platinum.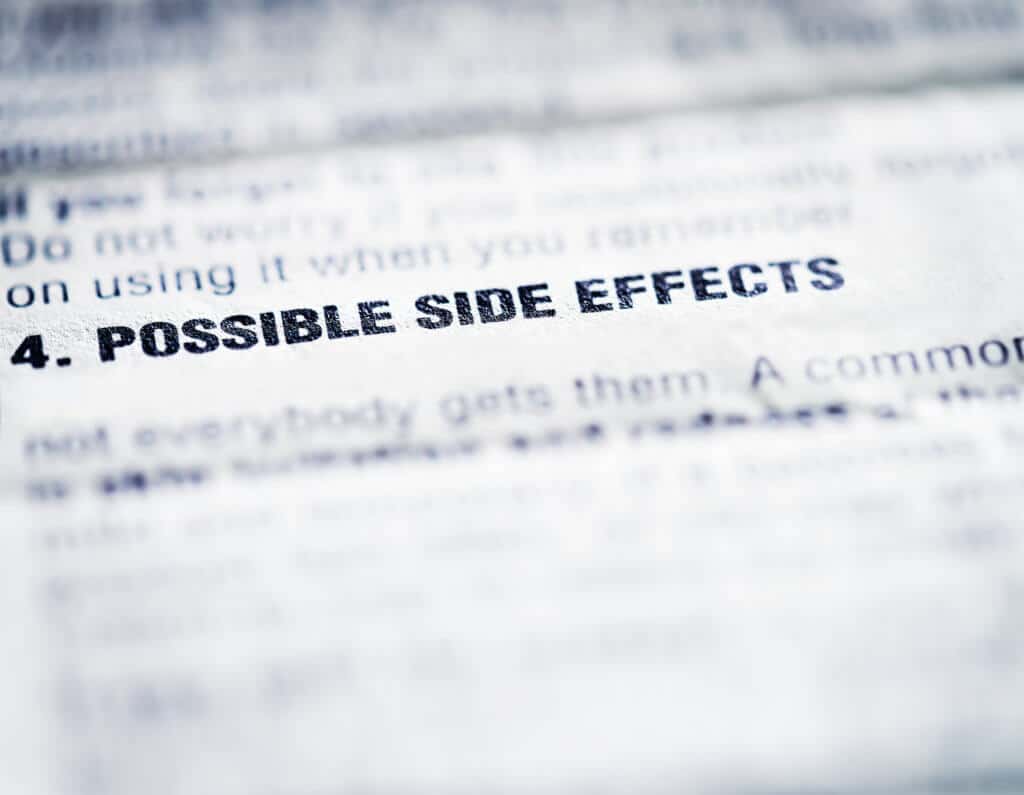 Side Effects
Potential Slimming World USA Side Effects
There aren't many known side effects associated with Slimming World USA. The diet proposes healthy foods that will not affect your health.
However, one negative aspect of the program is that it does not exclude fast food and alcohol from the diet regime.
Even though it advises against it and proposes controlled intake, many fast foods and alcohol have been proven to have detrimental effects on one's weight loss efforts, according to Obesity Reviews and Critical Reviews in Clinical Laboratory Sciences.
Slimming USA proposes that users avoid sugar and, instead, turn to artificial sweeteners.
It is debatable how beneficial these substances are for weight loss purposes.
Product Warnings
Slimming World USA Product Warnings
There are no warnings when it comes to Slimming World USA.
The truth is that it offers a well-balanced diet regime since no food is off the charts.
However, if you have had heart issues or other health-related issues you might consider visiting your physician before trying this diet.
Any significant change in eating habits can be a shock to your body and could put you at risk if you have had any health issues before.
Any Slimming World USA Lawsuits?
There are no known legal suits against Slimming World USA.
However, the company filed a suit against two big supermarket chains before. One is Aldi, and the other one is ASDA.
In the first case, Slimming World sued Aldi for selling a range of branded ready meals that very much resemble those that Slimming World USA sells in Iceland.
In the other case against ASDA, the supermarket issued products that stated that they are suitable for those who are currently following a Slimming World diet plan.
Slimming World USA filed a suit against ASDA, stating it was done without their prior consent and that there isn't enough evidence to support these claims. Slimming World USA won both of these lawsuits.
Slimming World USA Alternatives
There are many different weight loss programs out there that could be great alternatives to Slimming World USA.
One of the most widely known is Weight Watchers. Weight Watchers is one of the most popular commercial diets in the world, which offers a weight loss program similar to Slimming World USA.
Like Slimming World USA, its products and services consist of online and in-person counseling, SmartPoints eating plan, FitPoints activity plan, a smartphone application and more.
Weight Watchers has been holding the first place in commercial diets for seven years in a row, and there are many studies which support the claims that the company makes.
Therefore, if Slimming World USA does not work for you, you should consider giving Weight Watchers a try as well.
What Users Are Saying
"Full of all the information you will need to put you on the track of eating nice satisfying foods and losing weight is an added benefit. I loved the food very tasty and a good easy read book to understand"
"This gives the reader a fairly good idea on how this diet works. But I found it to be a little hefty with the portion sizes. I personally need to go through the process of weighing and measuring my foods in order to lose. Other than that it would be considered a healthy diet. This program is based in the UK and surrounding areas. There is franchise in Texas for meetings as well as an online program. Not as popular as Weight Watchers."
"Book gives only a window into the program… for a complete list of foods allowed, they provide contact information to join the program."
Bottom Line
The Bottom Line on Slimming World USA
So are we completely sold on Slimming World USA? We like that the weight-loss program offers options, and the positive reviews are pretty satisfying, but as each person reacts to weight-loss interventions differently and with this program leaving a lot up to the individual customer, it's hard to say for sure how effective it would be for you.
If you're at the point that you want to lose and keep it off, we suggest perhaps combining Slimming World USA with a weight-loss supplement that's backed by science with tons of customer reviews for its effectiveness.
We're all about exercise for a healthy, long life, but there's more to weight loss than burning calories. There's a place for supplements in some people's daily regimes, and supplement efficacy is growing.
Among the best supplements we've seen this year is called Burn TS. The formula is made up of four ingredients, and research shows the ingredients may support metabolism, improve hunger control, and promote increased weight loss. The makers didn't just pick the ingredients out of a hat – hundreds were reviewed, and only the best of the best made the cut.
When the company found out people were reporting results in as little as 14 days, they decided immediately to offer multiple-bottle discounts of Burn TS, a no-questions asked money-backed guarantee and also offer discounted bottles on Amazon.
Learn More About Burn TS »