Teami Review

- 17 Things You Need to Know
Our team is always on the lookout for new diet products in hopes of finding "the one." You know, "the one" that does exactly what it says it will and delivers incredible results. This week, our quest led us to check out a company called Teami. Teami's main products are tea blends that are designed to address a variety of health concerns. They say their products will "help you feel better from the inside out."
A concern that immediately came up was that some of the Teami ingredients have uncomfortable side effects and may interact with common medications, such as contraceptives. From there, our researchers also looked at the origins of the company, what people are saying about Teami's products, and whether or not the products work. You might be surprised at what our research team found.
Teami can be purchased through their Official Site.
Overview
What is Teami?
Teami is a company that offers a line of loose leaf tea blends that allegedly support health in several ways.
Some of the tea blends they sell are for: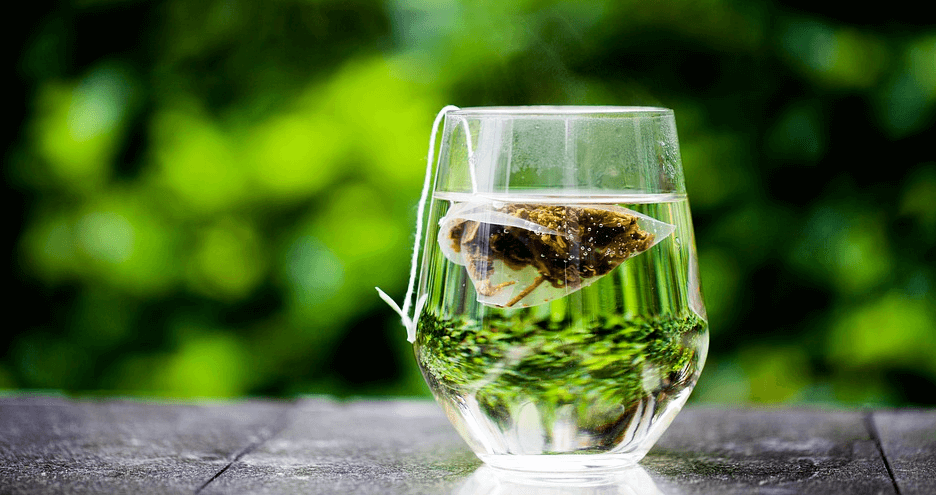 In addition to tea blends, Teami sells skincare products made with green tea, infused oils, and attractive tumblers to drink your Teami tea.
Teami also offers a line of products made with matcha, which they call Machami.
Does It Work?
Nutrients — "Our data showed that rhubarb supplementation is sufficient to protect against metabolic disorders induced by a diet rich in lipid and carbohydrates"
BMC Complementary Medicine & Therapies — "Yerba Mate supplementation decreased body fat mass, percent body fat and WHR (waist-hip ratio)"
Chinese Journal of Integrative Medicine — "Oolong tea could decrease body fat content and reduce body weight through improving lipid metabolism. Chronic consumption of oolong tea may prevent against obesity."
Company Info
How Did Teami Start?
Teami is in Seminole, FL. We're unsure how long the company has been in business because it doesn't share that information on its official website. The information they do share is, well, non-specific. Their about us page describes the formation of the company "without naming any names."
They say three best friends started the company:
The first had experience in mixing loose leaf tea mixtures, graphic design, and web development.
The second had a background in computer programming, software development, and web development.
The third had management, warehousing & fulfillment, marketing, social media, and customer service.
It doesn't appear any of them had experience in science or healthcare. And, while their story is cute, we would prefer more specific information, including the founders' names and how long they've been in business.
Our research team checked the Better Business Bureau (BBB) website hoping for more information but didn't find much. Teami has a BBB file that opened in late 2017.
However, there's no start date for the business there either. The BBB does not accredit Teami. They currently have an F rating with 59 complaints filed.
Scroll below for one of the best products we've seen over the last year.
Claims
Teami Claims
The claims Teami makes depend on which product you're considering.

Teami says their Teami Detox 30 Days Pack will:
Make you feel better from the inside out.
Help your body burn calories more efficiently.
Get rid of toxins your body is holding on to.
They say that Teami Bloom will:
Teami Skinny is supposed to:
Boost metabolism.
Help with weight loss.
Increase energy.
Stop cravings.
Have no laxative effect.
Teami's Matchami products are said to:
Help you lose weight faster.
Detoxify the body.
Increase in metabolism.
Support the immune system.
Ingredients
Teami Ingredients

Teami uses all-natural ingredients to create its tea blends.
Some of the specific Teami ingredients are:
Rhubarb root.
Senna leaf & root.
Yerba mate.
Oolong tea.
Chamomile.
Does It Work?
Does Teami Work?
Teami doesn't provide links to any scientific evidence that the ingredients in their products are effective.
Our research team put in the time to find out more about what goes into Teami's products. Here is some of what we found.
Rhubarb Root
Rhubarb is a plant that is part of the Polygonaceae family. It grows in a variety of climates, so it is available most of the year. It's not a fruit, but it is treated as one in recipes. Many people use the purplish stalks of the plant to make pies and other desserts.
Rhubarb has been used in Chinese medicine for hundreds of years to treat constipation because it has a laxative effect.
So, it would seem that rhubarb is one of the ingredients that could make Teami's Detox 30 Days Pack effective for removing waste from the body since it will make you poop, and that's just what detox products do.
But, experts say that your body doesn't need a detox. The kidneys and liver jobs are to remove waste products from your body effectively.
Another concern we have is that rhubarb is one of the ingredients in Teami Skinny. One of the claims made about the product is that it does not have a laxative effect. It would seem that's not entirely true, which made us wonder how much truth is in the other Teami claims.
Senna Leaf & Root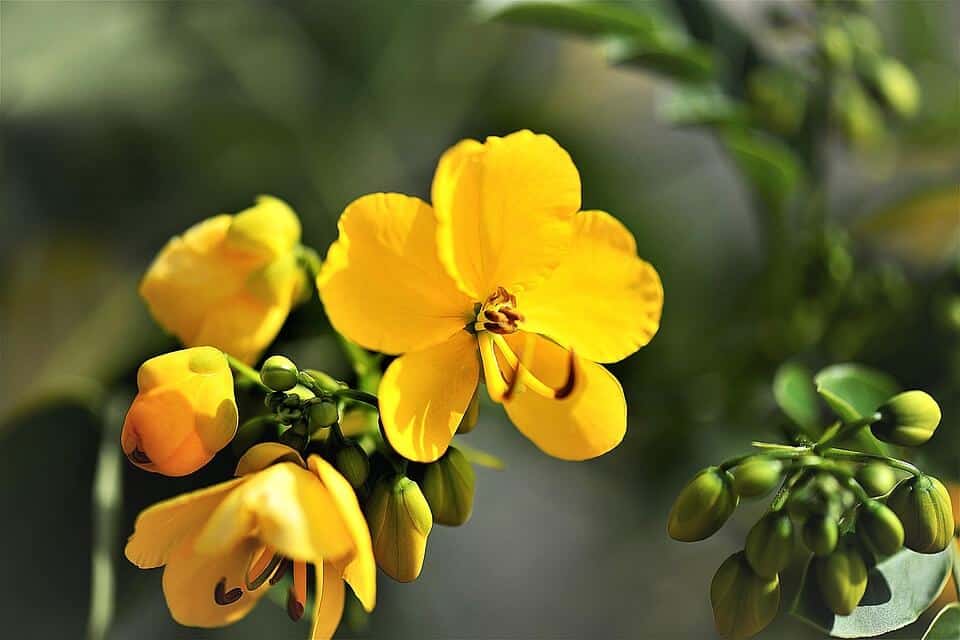 Senna is a kind of herb that comes from many different types of Cassia plants. Senna has strong laxative effects. So strong that the dosage guidelines say to use it in the smallest amount needed to achieve the desired result.
The laxative effects of senna aren't immediate. Usually, people take it before going to bed to work with their first bowel movement the next day.
Senna has been approved by the Food and Drug Administration (FDA) for use as an over-the-counter medication for constipation. Typically, adults should take 17.2 mg daily, but no more than 34.4 mg per day. It is not for use for more than two weeks without a break.
Senna does interact with some medications, including contraceptives, so it's important to talk to a doctor before using a supplement containing the ingredient.
Yerba Mate
Yerba mate is one of the ingredients in Teami Energy, which makes you feel energized. It comes from a kind of holly plant. Yerba mate tea, usually called mate, is popular in South America's central and southern parts.
Yerba mate contains caffeine, so it is a stimulant. The amount of caffeine in a cup of yerba mate tea is about one-third of caffeine found in a coffee cup.
Oolong Tea
Oolong is a kind of tea traditionally drunk in China. It comes from the Camellia sinensis plant and is made by drying the plant's leaves, stems, and buds. The way that oolong tea is processed makes it different from green tea and black tea, made from the same plant.
Oolong tea has had many uses for several purposes over the decades. It is believed to be effective for mental alertness because of its caffeine content. Though people use oolong tea for weight loss (it's an ingredient in Teami Skinny), there is currently insufficient scientific evidence supporting its effectiveness for helping you to shed pounds.
Chamomile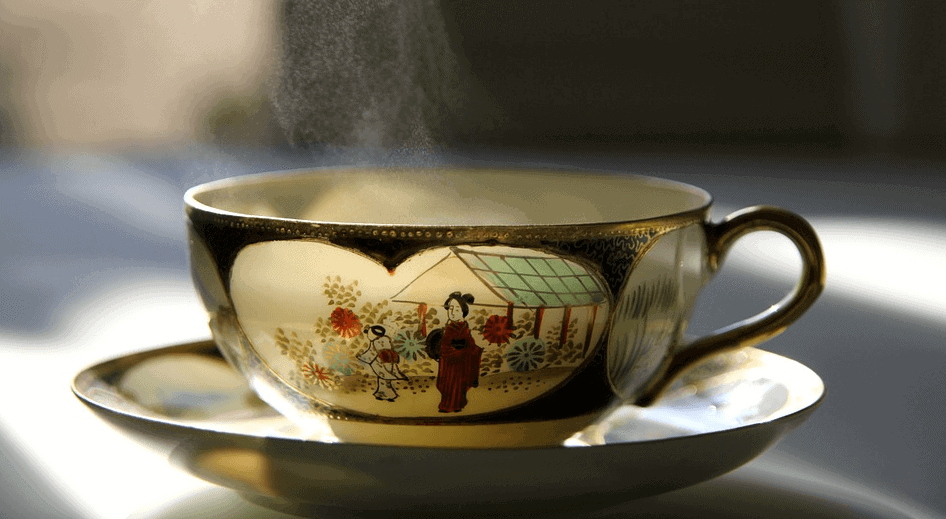 Chamomile tea comes from dried flowers that resemble daisies.
Chamomile doesn't refer to any specific plant since several kinds of chamomile flowers may be used for making tea.
Several studies have indicated that chamomile may help people sleep, though it depends on what kind of chamomile you are using.
There is "insufficient evidence" for Roman chamomile being sufficient to treat any condition. Teami doesn't specify the kind of chamomile used in Teami Relax.
Benefits
Teami Benefits and Results
Teami claims a lot of benefits, including:
Better sleep.
Weight loss.
More energy.
Removes dangerous toxins.
While you're likely to remove waste products from your body because of some of the ingredients'ingredients' laxative effects, unless you're constipated, your body doesn't need any help in that department. The kidneys and liver are experts at their job.
You may feel more energized by drinking Teami Energy because of the caffeine in the tea. However, you should know that the body builds up a tolerance to caffeine when you use it habitually, Examine.com warns. Therefore, over time, you won't get that energy jolt from it. Instead, the only effect you'll have is trouble sleeping.
Weight Loss
Details on Teami and Weight Loss
Teami Skinny may help you drop a few pounds at least temporarily. That's because, despite what they say, some of its ingredients do act as laxatives.
That means you'll be in the bathroom more, resulting in losing water weight, not fat. You may even lose some muscle.
According to the Journal for Nurse Practitioners, these kinds of ingredients should be approached cautiously.
Weight loss by using "detox" products is seldom permanent. Most people gain it back.
Detox drinks can even be dangerous as they can throw off your electrolyte balance. The only truly effective way to lose weight is to burn more calories than you consume.
Reviews
What Do Teami Reviews Say?
Teami'sTeami's products seem to be popular as there were many customer comments to read through online.
However, selling well doesn't necessarily mean the products are useful. The Teami reviews our research team read were mixed.
People who tried the Teami 30 Day Detox Pack had some trouble with side effects, and some said it was ineffective.
One Amazon user commented, "I thought I was going to die after drinking one cup of the colon tea. This product is a glorified laxative and is just awful."
"I felt more bloated when taking this product. Plus, once you complete it, it takes forever to get back to regular, so you stay constipated for days!" said another.
Another purchaser complained, "Does it help lose weight?? NO. Does it [suppress] your appetite?? No."
Some people who tried the Teami Energy tea liked the taste, but not everyone thought it okay.
"I really enjoy the flavor dropped caffeinated sweetened tea with no problem," one Amazon customer stated.
Another, "Did not really give you energy as if you; howeverking coffee, however, it does taste very good."
Since the reviews varied widely, they're a bit inconclusive. Our suggestion is to try the tea if you enjoy drinking tea, but don't expect excellent results.
Directions
How to Use Teami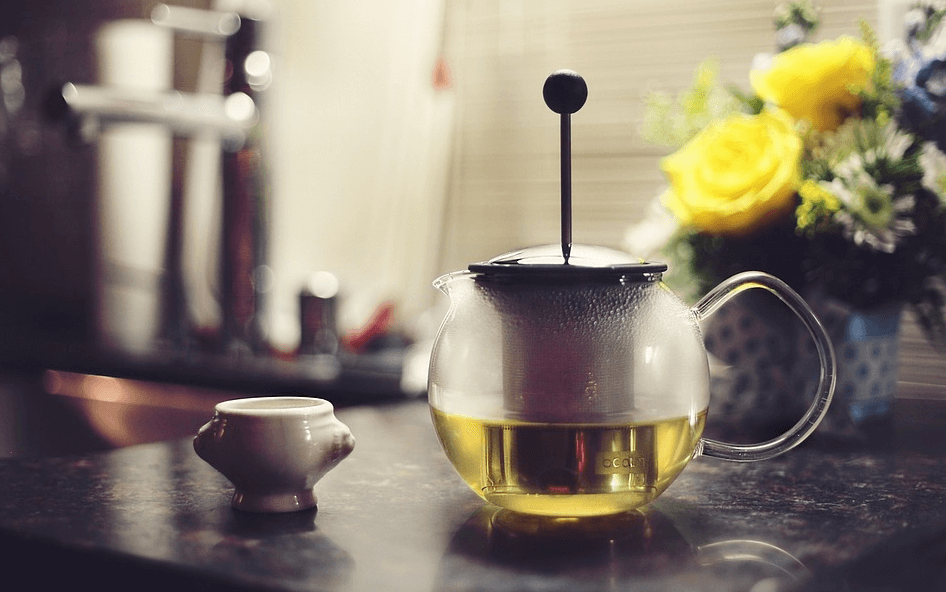 How you use Teami depends on the individual product you purchase.
Some of the teas come in a teabag, such as Teami Alive. In that case, you place the bag in a cup of near-boiling water for 3 to 5 minutes.
For loose-leaf tea, like Teami Skinny, the instructions are just a little different. Teami says you don't have to have a tea infuser or strainer to make the tea, though they recommend it.
To make the tea, you place one teaspoon of the tea leaves in the water close to the boiling point. Let them sit for 3 to 5 minutes before drinking the tea. Teami says that you don't need to consume the leaves, but you can if you want to.
If you prefer your tea a little sweet, Teami suggests using a natural sweetener like honey, nectar, or lemon.
The drawback of using a loose-leaf blend is that it isn't very convenient when you're on the go. It may be a little messy to prepare.
Besides, you either have to measure the number of leaves needed ahead of time or haul the entire bag and a measuring spoon around with you.
Where To Buy
Where You Can Buy Teami
Teami can be purchased through the official website or on Amazon.
What is the Teami Loyalty Program?
Teami offers a loyalty reward program that allows Teami users to promote their brand and earn points and commission. To join the program, you sign up on their website to receive a personal code.
To earn points, you take pictures of yourself with Teami products and share them on social media.
To earn a commission, you give your code out to friends and family. Every time they use your code to purchase Teami, you make a 10% commission. Commission payments come each week.
Cost
Teami Cost
The cost of Teami products varies depending on which tea you purchase. Most of the Teami teas cost $29.99 per bag. The exception is Teami Alive and Teami Colon, which costs $14-20.
Other Teami costs are:
Teami 30:7 Best Detox Plan: $139.00.
Teami Detox 30 Days Plan: $49.99.
Matchami Starter Pack: $64.99.
Matcha Pro Set: $69.99.
Side Effects
Potential Teami Side Effects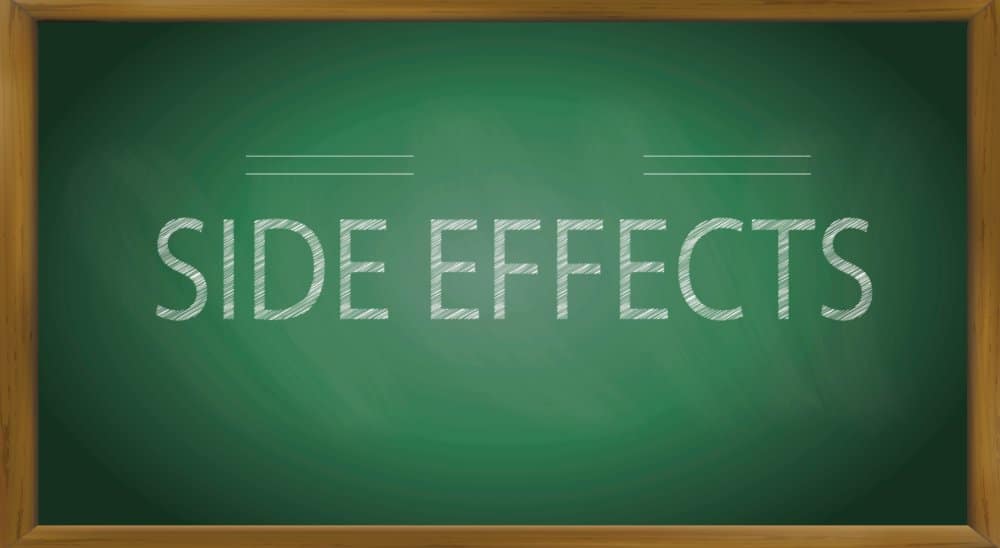 The Teami website doesn't mention any side effects for their products. However, that doesn't mean there aren't any. People react to the ingredients differently.
Some people may have no side effects at all, but as we saw in the comments left by Teami customers, that's not the case for everyone.
The potential side effects for rhubarb root are:
Stomach and intestinal pain.
Diarrhea.
Uterine contractions.
When used for an extended period, rhubarb may cause:
Muscle weakness.
Loss of bone tissue.
Low potassium.
Irregular heartbeat.
The National Institutes of Health states that using senna over the long term or high doses can affect the liver. The adverse effects usually occur after three to five months of use and range from mild to moderate.
Yerba mate contains caffeine, so Teami teas that have the substance may cause caffeine side effects like:
Nervousness.
Upset stomach.
Fast heartbeat.
Headaches.
Warnings
Teami Product Warnings
Teami says that their products are safe. However, they suggest that you check with your doctor before using Teami products if you have a medical condition.
Also, some Teami products, like their detox programs, are only for adults.
Lawsuits
Any Teami Lawsuits?
Our researchers found one lawsuit against the company.
On March 5, 2020, the Federal Trade Commission filed a lawsuit against Teami for false advertising. The products included in this lawsuit are Teami Profit tea, Teami Alive tea, Teami Relax tea, Teami Skinny tea, Teami Colon tea, Teami Green Tea Blend Detox Mask and Teami Soothe Tea Infused Facial Oil.
Teami – Scam or Legit?
We don't believe that drinking tea will help you lose weight, and science suggests that detoxifying is unnecessary. However, we still wouldn't say that Teami is a scam.
The ingredients do have some nutritional value, and many Teami customers report enjoying the tea's taste. So, it's probably a good drink option. Just don't expect miracles.
Alternatives
Teami Alternatives
Teami certainly isn't the only company making teas for weight loss, detoxifying, or other health purposes.
A quick Internet search reveals many Teami alternatives, such as:
BaeTea
HerbaFrame
Zero Tea
Foraging Detox Tea
What Users Are Saying
What Users Are Saying
"I was a little hesitant because of the price, but this tea set is so great I've reordered twice already. I used to have a problem with regularity was that resolved immediately with the nighttime tea, and of course coping with the pandemic during the cold months had me turning to comfort food, and the daytime tea kept me from gaining any winter weight!"
"Colon tea: this tea nearly sent me to the ER. The cramps were horrendous, lasted all night and into the next afternoon and my bowels didn't move. I had to take a strong pain killer to take the edge off. I felt faint and vomited. They do not back their product with a refund even if you end up in an ER."
"Just got the memo that Summer 2021 has not been cancelled. So im trying to deal with the bloat and weight that has come from the pandemic and being at home all day. It doesn't taste bad, sure I wish it was sweeter but we can manage. It has helped reduce the bloat a lot! I'm also a sucker from a cute cup!"
Bottom Line
The Bottom Line on Teami

Is it time for you to place an order for Teami tea? Well, if you simply like to drink tea, maybe. We do like that there are positive customer reviews concerning the taste. We also like that Teami offers a variety of flavors and the ingredients are all-natural.
However, that doesn't mean we don't have some concerns, like:
Customers report having some very uncomfortable side effects because of the laxative side effects of some of the ingredients.
Though Teami claims you need to detoxify your body, experts say that there's no need to waste your money on detox products because your liver and kidneys do the job well all on their own.
Science does not support several of the claims made by Teami about their products, such as its supposed ability to help you slim down.
If you are looking for a comprehensive weight-loss program that can meet your individual needs, we offer a suggestion.
One of the top programs out there is Noom. Some of the tools this program offers include personalized meal plans, interactive support groups, exercise tracking, 1:1 health coaching, food logging, and more.
The makers of Noom even offer a free trial offer. We like the confidence that shows in the program.
Learn More About Noom »