Updated: 02/19/2018
- Site operated by Burn HD
The Fat Diminisher System will provide you with "insights on how your eating habits can have a huge influence on your weight loss goals."  It would be nice to get to the root of the problem, so I want to know:  Will it make me drastically alter my diet?  Check it out: The Fat Diminisher System offers a laundry list of benefits and tools claimed to help you lose weight. Among these tools is a book with a strict diet to "reset metabolism and supercharge weight loss." Judging by customer reviews, you'll have to change your diet a little more than just "slightly."  Want to know more?  Then you'll flip when you read these 5 things you NEED to know about the Fat Diminisher System.
The Fat Diminisher can be purchased through Amazon.
The Fat Diminisher Readers:
Click here
to find out why we're giving away samples of our product, Burn HD.
What is the Fat Diminisher System?
To start, the Fat Diminisher System is a weight-loss program created by Wesley Virgin, a nutritionist and "top authority on body transformation." This approach is intended to help you improve metabolic health and shed unwanted pounds by consuming the right herbs and minerals.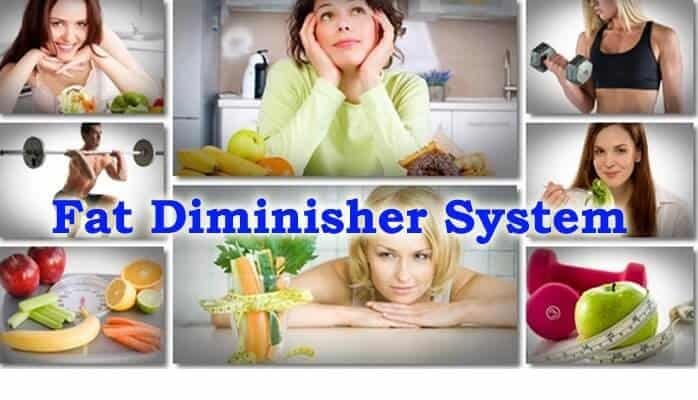 When you purchase it you receive the following e-Manuals:
Quick Start Guide
4 Minute Belly Workout
The Truth About Veggies
Most Powerful Sex Foods and Stimulants
The bad news?
This system is not available in stores.
The program boasts that you don't have to change your lifestyle or diet very much at all—just follow the steps provided and you'll be on track to losing weight.
The official website does not specify when the Fat Diminisher System was first released. This weight-loss method is suitable for both men and women alike. Furthermore, there is a 60-day refund guarantee provided on the official website and contact information is posted on the website as well.
The Fat Diminisher Ingredients
The Fat Diminisher is a diet program, like Slim 4 Life and HMR Diet, that recommends certain healthy foods for you to eat, along with foods you should avoid.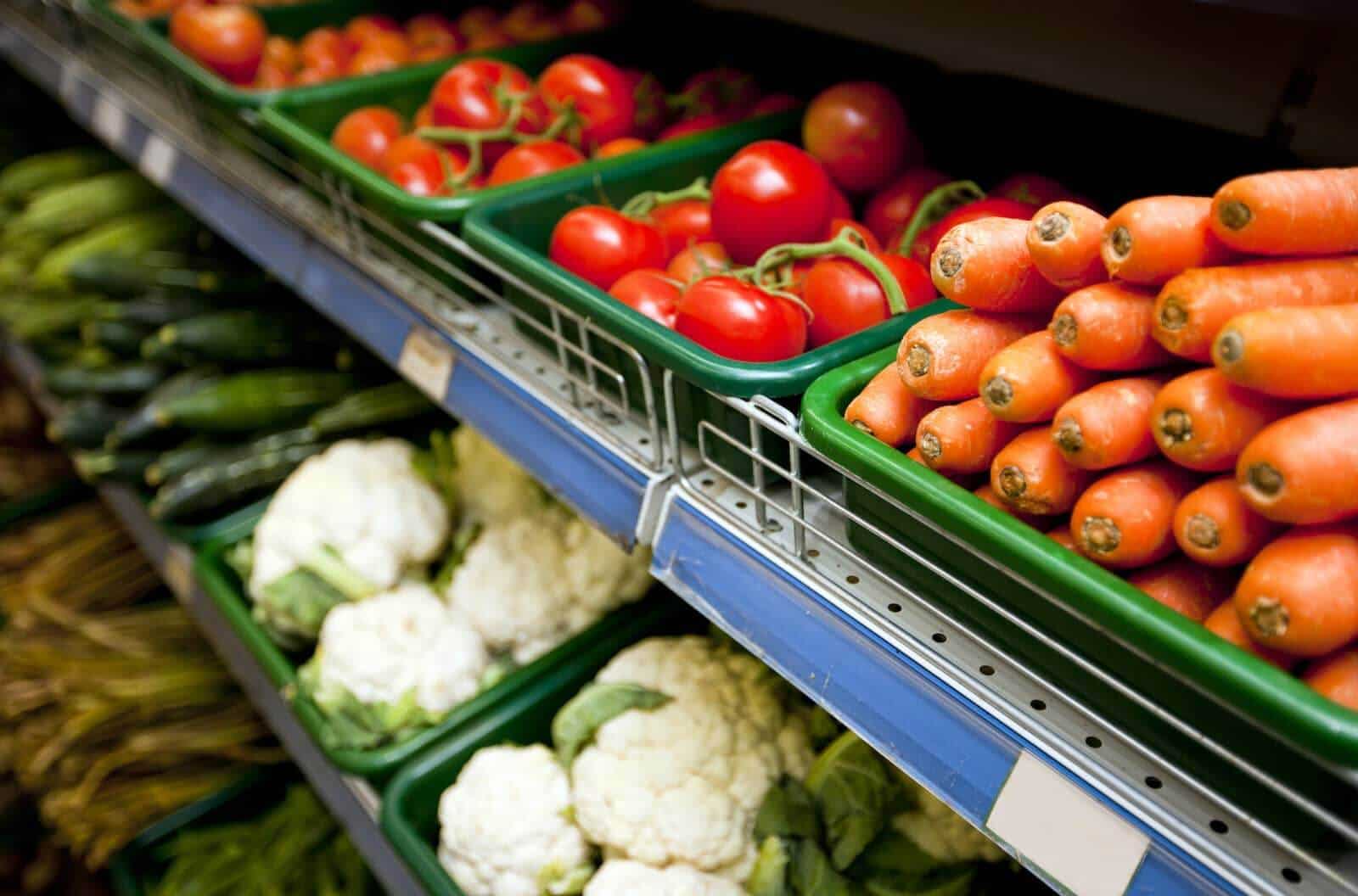 Since The Fat Diminisher plan is copyrighted and only available to buy on their website, I was unable to find out exactly what these foods are.
But have no fear, I did some digging and found some of the topics that are covered in the book:
Scroll below for one of the best products we've seen over the last year.
What Does The Fat Diminisher Do?
Alright, let's try to get to the bottom of this.
So how does The Fat Diminisher system work? It basically gives you a complete strategy for losing weight. It tackles every aspect of a healthy lifestyle.
Disclaimer: it doesn't guarantee weight-loss. If you don't follow all of the steps, you won't lose weight, it's that simple. It is not as easy as following a diet or buying a meal plan. You have to be committed and willing to make some life changes.
In short, The Fat Diminisher doesn't do anything—it gives you the tools that you need to do the work yourself. So what is The Fat Diminisher secret? Put in the work.
Fat Diminisher Side Effects
As you may have guessed, I couldn't find any side effects that were specific to this diet.
That's the downer.
I did, however, research some side effects of rapid weight-loss, which should definitely be considered when buying into a diet program that promises quick and easy pound-dropping.
Some of these side effects include:[1]
Dehydration
Irritability
Headaches
Fatigue
Dizziness
Hair Loss
Muscle Loss
The Fat Diminisher Benefits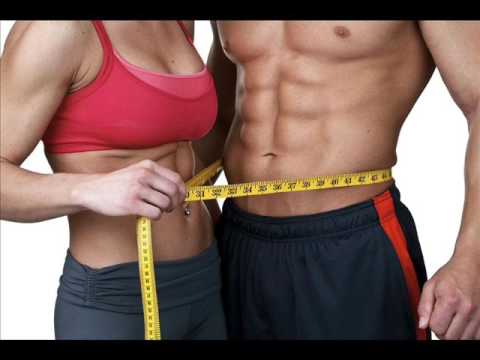 Let's scuba dive down into the ocean of information to see if we can't find some benefits of using this program. Besides, obviously, weight-loss.
The makers of the Fat Diminisher will list a host of benefits of adhering to the program. And even if you don't lose weight, it's likely that sticking to its guidelines will help you eat a better diet and live a healthier lifestyle. Here are some possible advantages of sticking to the plan:
It will help you to eat healthier
It gives you easy-to-prepare recipes
It gives you simple instructions to determine how much of each nutrient you need each day
It includes lists of foods to eat and to avoid
It gives you the tools you need to lose weight
The brutal truth is, there's no way of determining whether or not you'll experience these benefits.
The Science Behind The Fat Diminisher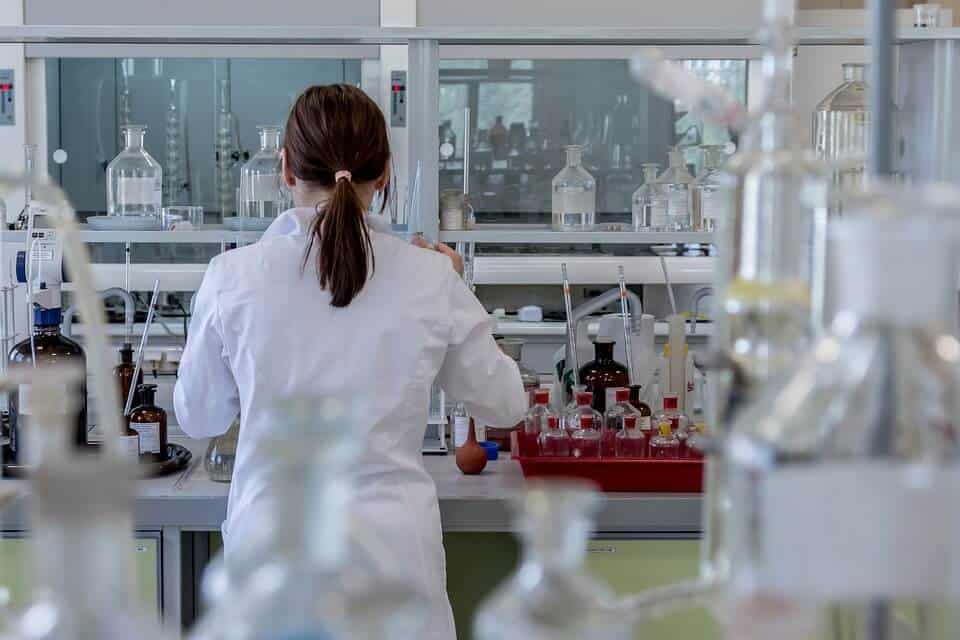 Ah, my favorite part – the science.
Let's see if there's anything out there that points to this program being effective for weight-loss.
Metabolic acidosis is a result of the body's blood containing too much acid. It can be caused by diabetes, a drop in blood pressure, heart failure, kidney disease and diarrhea. It can also be caused by poor diet, especially in older people.
According to The Fat Diminisher diet, a constant state of metabolic acidosis causes a metabolic imbalance and an increase in fat storage, leading to weight gain. The Fat Diminisher program offers nutritional strategies that are supposed to help alter this state and create a balance, thereby speeding up the metabolism and leading to weight loss.[2][3]
Strategies to accomplishing this include timing your meals correctly, avoiding foods that create fat storage, and staying hydrated.
Want to hear a secret?
I couldn't find anything supporting this diet at all. Like, nothing.
Is There a Fat Diminisher Alternative?
There are tons of Fat Diminisher alternatives out there. Cheap and/or fad diet plans are rampant on the internet these days, which is why you should be wary of them. Some of them are scams created by marketers who put their earnings into advertising more than research.
Some programs limit the information of the diet until you buy the product…ahem.
Anyway, some other weight-loss systems include:
Venus Factor Weight Loss
Weight Destroyer
The 3 Week Diet
Trouble Spot Nutrition
Pound Melter
The Truth about Cellulite
Is The Fat Diminisher System Legit?
This is the part that usually grinds my gears.
There is quite a bit evidence that The Fat Diminisher may be a scam. For starters, if you look for where to buy The Fat Diminisher system, it is only available on their own website.
C'mon, put it up somewhere else and let customers buy it and share their feedback.
It is not available in stores or even on Amazon. In fact, the product is listed for free on Amazon, but it turns out to be just a video trailer and not the full product, which comes off as trickery and seems pretty fishy.
For this reason, it has poor reviews on Amazon – and who can blame people?
This isn't to say the product is definitely a scam, but it is for sure marketed in a slick, roundabout way.
Here are some of the things that have me seeing red flags here:
Many positive reviews direct you to the main website to purchase the product, which means the reviews may be fake and used for marketing purposes
Wes Virgin has no credentials that I could find
The price is questionably low
What Does The Fat Diminisher System Cost?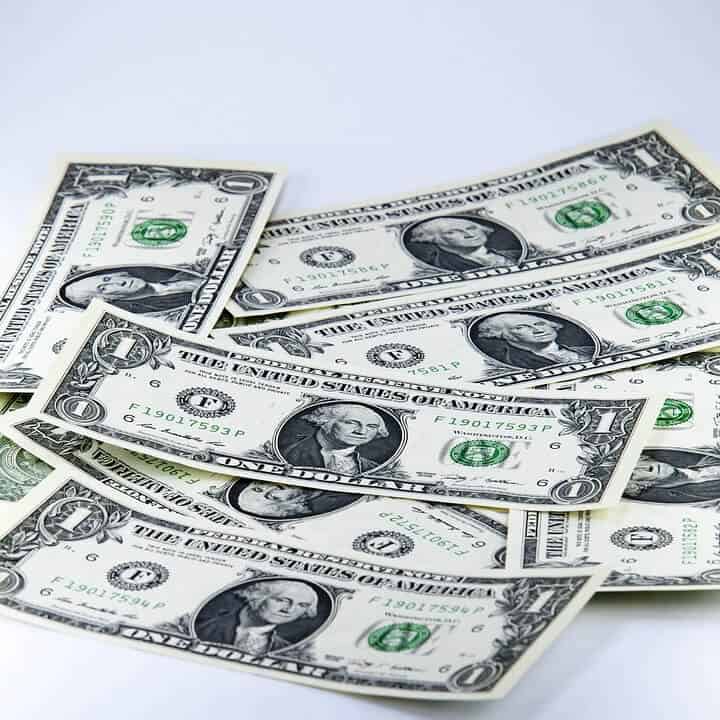 I've touched on the price earlier, so let's see exactly what we're looking at here.
While The Fat Diminisher is pretty cheap, $20-$37 on their website, be prepared to spend a hefty amount on the supplements it recommends for you.
And get this:
If you try to leave the website, they give you an even bigger discount if you stay on the page. If I wanted to feel like I was at a car dealership, i'd just drive to one.
Warning:
Also, as mentioned before, be wary of the product listed on Amazon. It looks like the entire system is available to download for free, but it turns out to just be the trailer for the program.
The Fat Diminisher Directions
At this point you might be asking yourself, "So how does The Fat Diminisher system work?"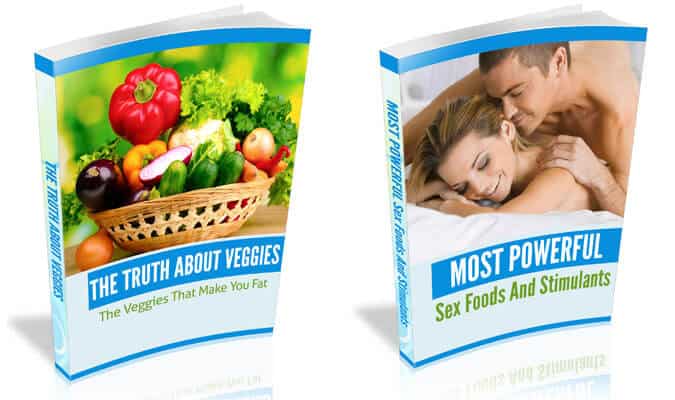 Probably grasping for any information about this program at all. Unfortunately, as we already know, The Fat Diminisher book is copyrighted and not all of its instructions are available without purchasing it, but I did find some basics:
Eat healthy
Use the right combination of protein, carbs and fats
Take certain vitamins and minerals
Stay motivated
Work your abs when you walk by having correct posture
Stay away from certain vegetables that can actually promote fat storage
Eat high fiber snacks
Eat foods with high water content
Eat slowly
Drink lots of water
The Fat Diminisher Weight Loss
The Fat Diminisher program is designed primarily for weight-loss. As mentioned earlier, the program claims that you can lose up to sixty pounds by following the plan diligently.
OK, wrap it up – we're done here. There you have it. "Follow this and lose 60 pounds! Look, we have abs on the cover!"
Riveting.
I couldn't find a shred of scientific evidence to support this system either. Maybe there's some evidence in the book, who knows?
The Fat Diminisher Food List
Well, we've heard the promises – follow these rules and eat these foods and you'll lose 60 pounds…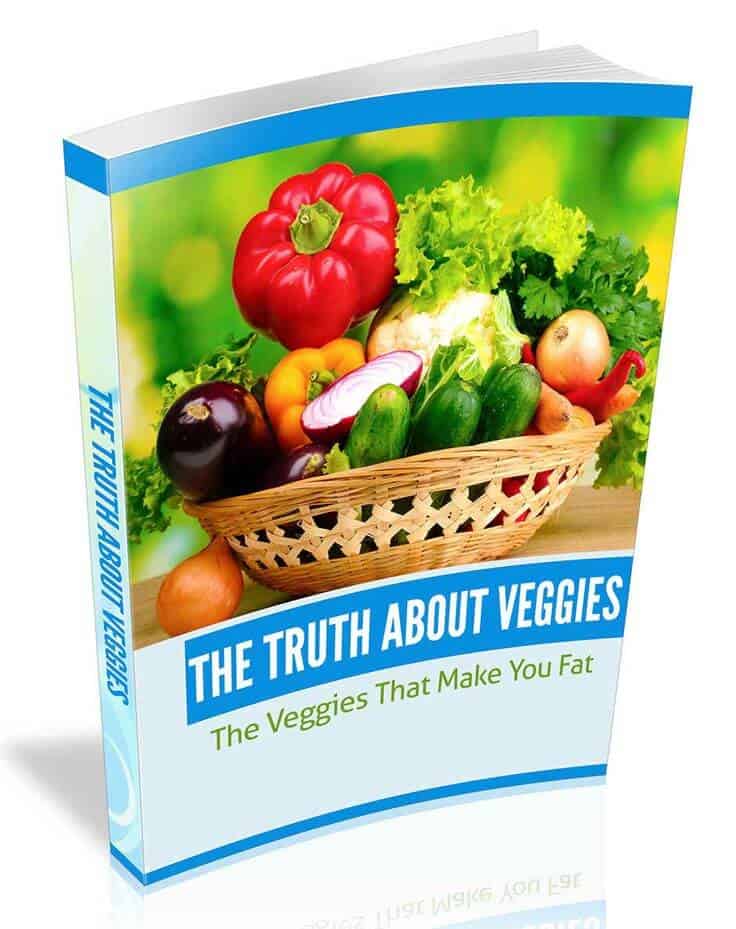 So what exactly are the foods? Did they at least provide that?
The Fat Diminisher shows a list of healthy foods that are great for losing weight. I couldn't find out exactly what they are, but they include foods high in fiber and water content and, not surprisingly, many healthy vegetables.
Guys, i'm choking on all this information. Send help.
The Fat Diminisher Ketosis
Alright, since I can't find out what exactly the book is, maybe I can find out what it isn't.
Ketosis is "an abnormal increase in ketones in the body." This means that your body enters a low metabolic state in which it uses fat cells for energy. This state can be brought on by diabetic acidosis, or by maintaining a diet containing less than fifty grams of carbohydrates per day.[4]
It has become a popular weight-loss strategy and there is a lot of controversy surrounding the health benefits or detriments of ketosis.
But good news!
The Fat Diminisher does not advocate for entering ketosis to lose weight. Wes Virgin believes that the body needs carbohydrates for energy and for a healthy lifestyle. The Fat Diminisher allows you to eat a healthy balance of carbohydrates, proteins and fats.
What Users Are Saying
"Thanks"
"Still Fat"
"There was only 38 pages … I was very disappointed …why say it's free when all it was was the same blurb that went on and on and didn't say anything…"
The Bottom Line on The Fat Diminisher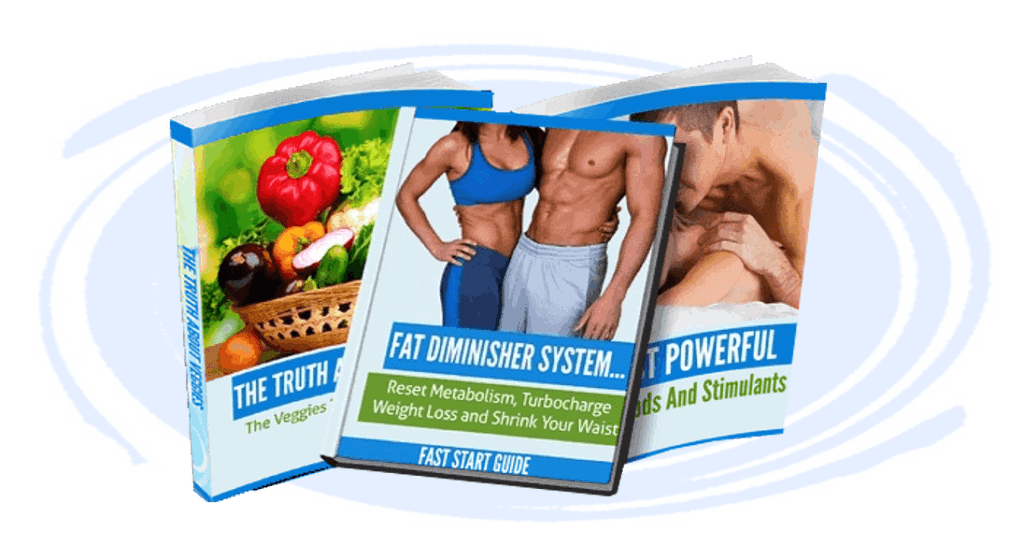 Well, we're at the end of our journey and by now you're wondering if this system works and if you should spend your hard-earned money on it or just move on to the next.
I bet you think that i'm not going to like this product, but you are wrong! I love mysteries, and this program leaves you guessing at every turn.
Wait a minute – this isn't a review for a John Grisham novel?
Oh…well in that case, there's a bunch of stuff I didn't like about this program:
No information at all about the contents of the book unless you buy it
There are more ways to buy the book than there are sources of information on it
Customer reviews can't be trusted
Seems to require too many diet restrictions
No documented science supporting this diet whatsoever
If you really want to shed more pounds of fat, I recommend you choose a diet program or supplement that does not require a lot of diet restrictions, contains clinically tested ingredients and is supported by all sorts of encouraging user reviews.
Among the best products this year is BurnHD. Its formula is a proprietary blend of four ingredients that may help increase fat loss and ignite metabolism. You should also be aware that we can't find any talk of harmful side effects and customer comments found online reveal people are seeing great results.
We're so confident you'll see results, there's a Special Trial Offer going on – because mysteries aren't a good thing in the diet world.
Learn More About Burn HD »