Thrive Diet Review

- 24 Things You Need to Know
The Thrive diet is a program developed by an Ironman triathlete and Ultra Marathon Champion. They claim the program claims a vegan, plant-based diet and moderate exercise work to achieve health goals. With the well-known benefits of a plant-based diet, can the success of users attribute weight loss to the program?
It is well-known that a plant-based diet is effective for weight loss, which suggests that it is not this program that achieves the weight loss results. Our research team decided to investigate the science behind the program to find out. Here's what they have to say about the program.
Thrive Diet can be purchased through their Official Site.
Thrive Diet Readers:
Click here
to find out why we're giving away samples of our product, Burn TS.
Overview
What Is the Thrive Diet?
The Thrive Diet was created by Brendan Brazier, an Ironman triathlete and Canadian 50 km Ultra Marathon Champion. Brendan Brazier wrote the book "The Thrive Diet", and started the Vega product line based on his diet recommendations.
The Thrive Diet is based on the concept that eating a vegan, plant-based diet and following a simple exercise program is optimal for physical performance and health. The key is to eat nutrient-dense foods and avoid processed foods. Information on the diet is available in book form and includes recipes and tips.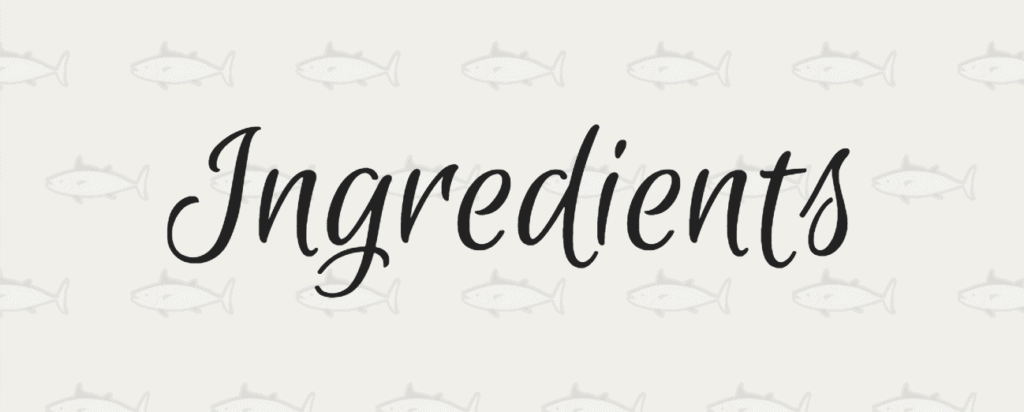 Thrive Diet Competitors
Ingredients
Thrive Diet Ingredients
The Thrive Diet includes meals consisting of plant proteins, quality fats, and fiber.
The range of ingredients approved for this diet is extensive. The diet is vegan, so there is no meat, fish, poultry, eggs or dairy, states Nutritionfacts.org. There is little to no intake of refined sugars and foods. The diet is sparse in simple carbohydrates like rice and squash. The diet avoids caffeine, refined foods and sugars, sodas and empty calories of all kinds.
A lot of research shows benefits from vegan or vegetarian lifestyles. There are a few issues that can occur with these lifestyle choices. Deficiencies in vitamin D, vitamin B12, zinc and iron can be concerns, states The American Journal of Clinical Nutrition. Many people are worried about protein intake with vegan diets.
Protein is plentiful in legumes, beans and seeds, according to The Vegetarian Resource Group. Vegans can also be deficient in calcium and omega-3 fatty acid.
Vegans often drink soy or almond milk enriched with vitamins D and B12. B12 is best sourced from nutritional yeast in vegan diets, states AARP (An Ally for Real Possibilities). Calcium and iron deficiencies usually do not happen in a well-balanced, vegan diet.
Omega-3 can be obtained from sea vegetables, which are recommended in this diet.
Vegan lifestyles appear to have reduced incidences of heart issues, high blood pressure and obesity. Many people react to the word vegan and dismiss the possibility of the program.
However, it can be incorporated slowly and bit by bit.
Scroll below for one of the best products we've seen over the last year.
Details on Thrive Diet Foods
45 Percent Vegetables – Focus on high-fiber vegetables like carrots, broccoli, zucchini and leafy greens. Avoid high-carbohydrate vegetables like potatoes and squash.
20 Percent Proteins – This includes seeds, legumes and pseudo-grains like lentils, millet, beans and sesame seeds.
20 Percent Fruit – This includes all fruits, even carbohydrate-rich fruits like bananas.
10 Percent Fat – Healthy fats come from nuts, avocados and healthy oils, says the experts from Harvard T.H. Chan School of Public Health.
5 Percent Starches – This includes rice, potatoes and other grains.
Nutrition Facts
Thrive Diet Nutrition Facts
The nutrition facts will vary depending on food or recipe choice. Every food item is chosen for its nutritional content. If you eat a wide range of foods, you should receive a wide range of nutrients.
A vegan diet contains a wider range of nutrients than a meat-based diet. If carefully constructed, a vegan diet can provide all necessary nutrients, says the International Vegan Association.
What Does the Thrive Diet Do?
The Thrive Diet detoxifies the body and helps it function properly, according to Brazier. This is achieved through increased nutrition and better digestion of quality foods. Vegan, plant-based diets are easier for the body to digest and absorb. More calories do not always equal more energy. Quality, nutrient-dense foods provide more usable energy.
The Thrive Diet can lower inflammation by lowering acidity in the body. Meat and dairy can raise acidity and inflammation. This leads to chronic conditions, according to Food & Nutrition Magazine and Arthritis.org.

Chronic conditions include irritable bowel syndrome, arthritis, gout and kidney stones.
The adrenal glands, the body's natural energy producer, will function properly. This could lead to increased energy, less stress, and reduced body fat.
Does It Work?
Does the Thrive Diet Work?
Essentially, this diet does work. Some athletes may find it challenging to get the needed calories and sense of fullness they are used to with a traditional diet. Non-vegans might find the transition to veganism challenging.
In principle, the diet will give you increased energy, improve muscle mass and promote healthy weight levels.
Some studies suggest that athletes are often stronger when eating meat. The studies agree that veganism is associated with better general health. They imply that top athletes cannot gain maximum strength with a vegan diet.
The exact reason is unclear. It could be increased saturated fat intake leads to more testosterone. Likewise, it could be from the amino acid profile of meat, Sportscience reports.
Thrive Diet and Exercise
The Thrive Diet was developed by an athlete. It is no secret that combining exercise with healthy eating habits is the best route to weight loss.
Exercise and proper diet can lead to a boost in metabolism. Metabolism is the rate at which your body burns calories.
In addition to burning more calories, exercise is just plain good for you. Physical inactivity is one of the primary causes of the major killers in the modern era.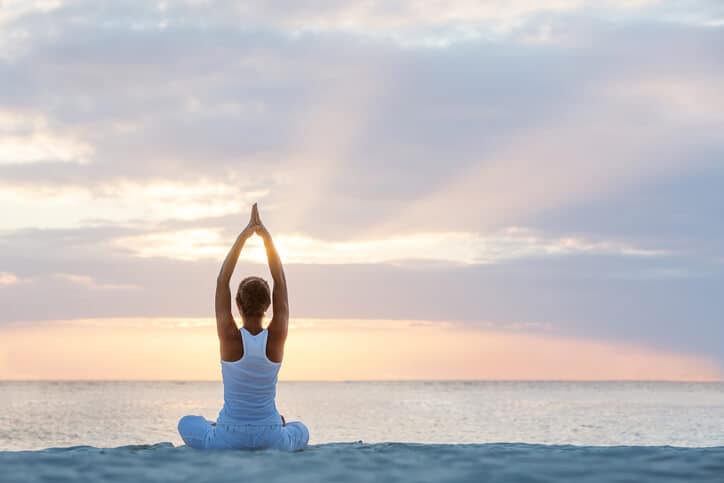 Side Effects
Thrive Diet Side Effects
Eating a healthy diet generally will not produce negative side effects. However, individuals may be allergic to any of the various foods promoted by the Thrive Diet. New foods should be introduced slowly in case of allergy.
Some users may see increased bloating, gas or cramps if they are not used to a high-fiber diet. Most processed foods do not have much fiber. Switching to a plant-based diet will drastically increase fiber intake.
Reducing caffeine intake may also result in headaches and fatigue. There may be other symptoms depending on how drastically the change in foods are for each user.
This diet could be an issue for small children and breastfeeding or pregnant women. The potential lack of key nutrients could be problematic for the child or for fetal development.
Supplementation would need to happen with vitamins D and B12.
Some studies have found that vegan breast milk is purer than non-vegetarian. It also contains less environmental contaminants.
Another side effect could be psychological and not physical. Completely changing your lifestyle can be overwhelming. Trying new foods can be unsettling. It is best, and Brendon suggests it be done this way, to start slowly.
Add a smoothie each day while still eating your normal diet. Then change out one meal, breakfast or dinner, for example. This way mentally and physically you will have time to adjust to the new regimen.
Otherwise, there is little chance of the changes becoming routine. The Thrive Diet is all about changing the lifestyle.
If you stay on a diet for two weeks and then return to old habits, then nothing has been gained.
A major concern for those following a vegan/vegetarian diet is cobalamin deficiency. Cobalamin is also known as B12, and humans must get all of their B12 from the foods we eat.
Studies in Nutrients indicate that adults need 2.4 to 2.6  ug of B12, and most of the sources of cobalamin are from animal proteins such as meats and eggs. A vegetarian diet provides no more than 0.5 ug a day, so supplements may be necessary. Cobalamin deficiency side effects include:
Fatigue
Swelling around the ankles
Lowered cognitive function
Vision problems
Long term, severe deficiency of B12 may result in heart failure, or gastritis.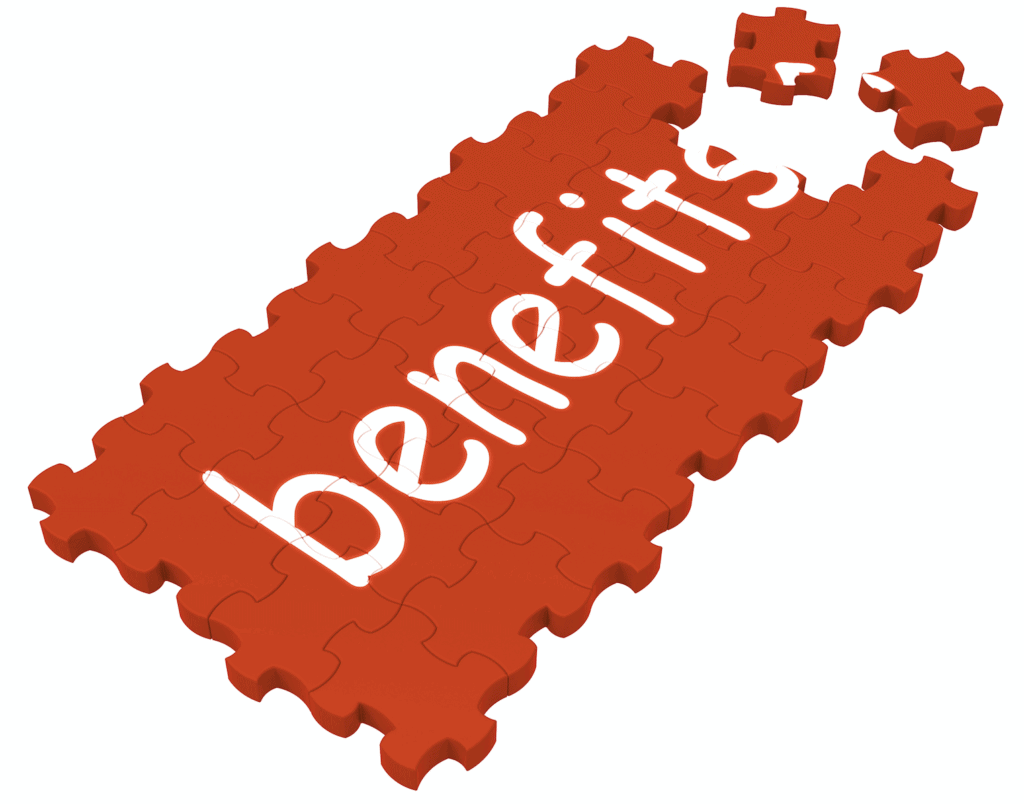 Benefits
Thrive Diet Benefits
The benefits of the Thrive Diet could include increased energy, weight loss, increased stamina, reduced stress and better sleep. According to Physicians Committee for Responsible Medicine, The Medical News Today and One Green Planet, plant-based diets may stabilize blood sugar levels, reduce cholesterol and increase libido. The diet could boost the immune system, be beneficial for hair and skin and add to a longer, healthier life.
The goal of this diet is to be healthy. Being skinny is not this diet's goal, although weight loss may occur. This plan is all about eating to fuel the body and work synergistically with it.
Most processed foods slow down the body and have no nutrients.
Thrive Diet Vitamins and Supplements
Brendan also developed a vegan line of sport-related supplements. This line includes protein powder, pre- and post-workout blends, protein bars and savi seeds. The line is called Vega and was founded in Canada. His supplement line is used by vegans and non-vegans alike. They could be incorporated into the Thrive Diet, but it is not a requirement.
Thrive Diet shakes are available through the Vega website, and there are four kinds:
Vega One All-In-One shake powder, used for everyday nutrition: 160 calories per serving, $49.99 to $74.99
Vega Protein+ shake, a premixed shake for everyday nutrition: 170 calories per serving, $20.99
Vega Clean Protein shake powder, used post workout to build muscle: 130 calories per serving, $24.99 to $69.99
Vega Sport Protein shake powder, used post workout to build muscle: 150 calories per serving, $39.99 to $87.98
Shakes can also be purchased at retailers including Target.com, GNC, Amazon, CVS and others.
A 20 serving size container of Vega All-In-One Shake powder will cost you around $49.99 on Amazon, which includes shipping. If you use one serving per day, that is going to cost you about $75.00 per month.
Similar products like Plexus 96 shake powder costs $79.99 for 24 servings, a cost of around $100 bucks per month.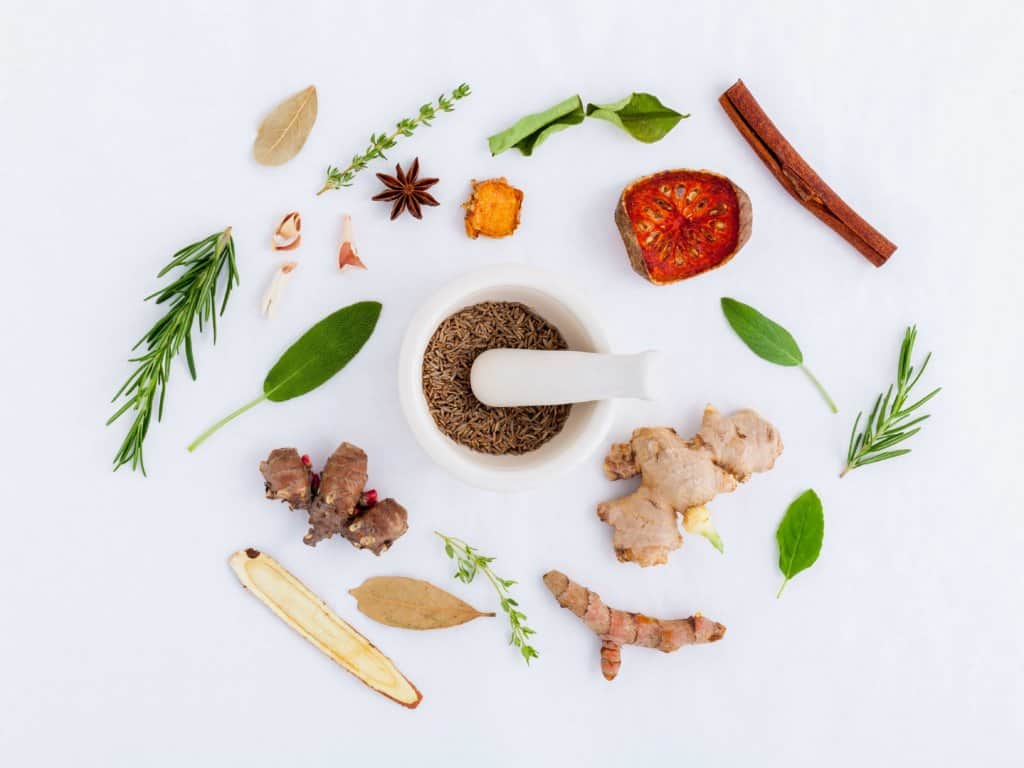 Food List
Thrive Diet Food List
Here is the staple foods shopping list suggested by the Thrive Diet. This list is not all-inclusive. There is a variety of legumes, fruits and vegetables not included on the list that is fine to eat. This list includes common recipe items. The Thrive Diet also allows the use of agave nectar as a sweetener.
Vegetables
The base of the Thrive diet is vegetables. Rich in fiber, protein, vitamins, minerals and phytonutrients, there are many vegetables to choose from. Leafy vegetables and greens are high in iron, calcium and chlorophyll. Sea vegetables contain calcium, omega-3s and minerals.
High-Fiber Vegetables Include:
Bok choy and cabbage
Carrots, radish and daikon
Snap peas, green peas and green beans
Dark Leafy Greens:
Beet and mustard greens
Spinach and chard
All varieties of kale
Sea Vegetables and Fruits:
Dulse and kelp
Nori and wakme
Sea asparagus and sea beans
Even though fruits are high in carbohydrates, they are easily digested and provide quick energy. Since the sugar is natural and unrefined, it does not cause the same damage that refined sugar can cause. Fruits are also high in minerals, vitamins, phytonutrients and antioxidants.
Starches:
Apples, apricots, bananas and berries
Pears, pineapple, plums and pomegranates
Melons, nectarines, oranges and peaches
Cherries, dates and figs
Grapefruit, grapes and mangos
Only small amounts of starches are allowed on the Thrive Diet. Carbohydrates are needed before an intense workout and to accompany healthy fats and seeds. Spelt is an ancient grain containing less gluten and more protein than wheat. Teff is high in iron and minerals.
Proteins:
Pumpkin and squash
Parsnips and turnips
Sweet potatoes and yams
Brown rice and millet
Teff and spelt
Protein is essential to any diet, especially a plant-based one. Beans and lentils contain iron, fiber, protein and a variety of nutrients. Seeds are rich in essential fatty acids, protein and minerals. Pseudo grains are seeds but are eaten as grains. Usually high in protein, these seeds are less starchy than traditional grains.
Beans:
Black, kidney and navy beans
Pinto and adzuki beans
Chickpeas and fava beans
Seeds:
Flax and hemp seeds
Pumpkin and sunflower seeds
Sesame and savi seeds
Focus on minimally-processed, cold-pressed, whole-food derived healthy fats. Adequate fat intake is needed to lubricate joints, skin and organs. The oil in coconuts is a medium chain triglyceride, so the body burns it like a carbohydrate instead of storing it as fat. Nuts provide protein, fiber and minerals in addition to healthy fats.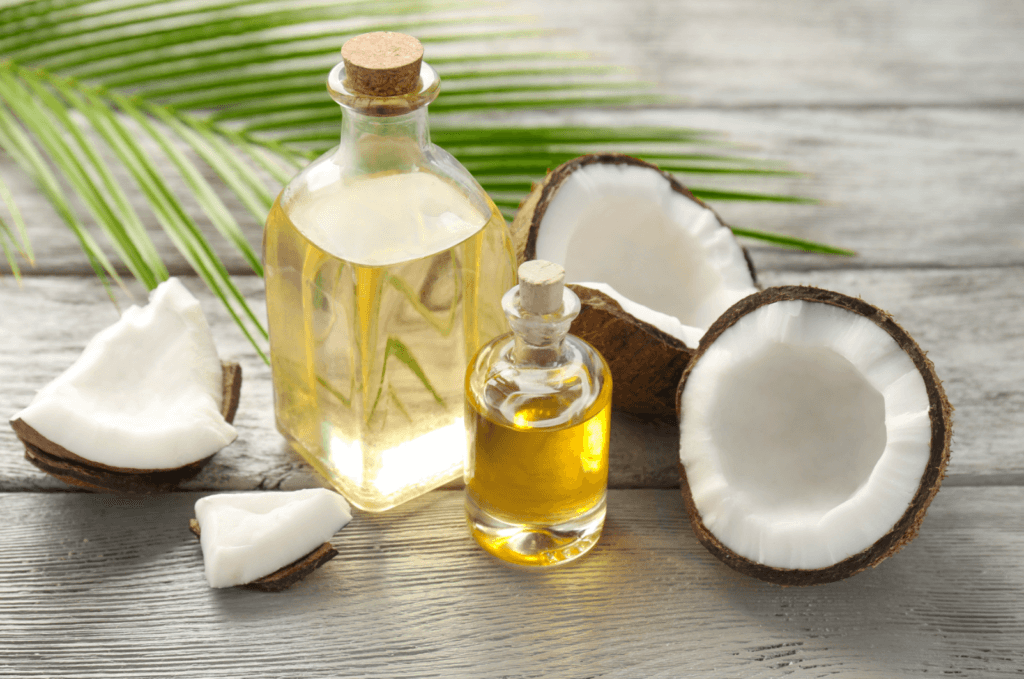 Oils:

Hemp Seed and flax seed oil
Extra-virgin olive oil
Nut oils like pumpkin and walnut
Coconut oil
Nuts:
Almonds and cashews
Pecans and walnuts
Brazil nuts and macadamia nuts
Pine nuts and pistachios
Thrive Diet Restricted Foods
Restricted foods include animal product, sugar and processed foods:
Dairy – no milk, yogurt, kefir or other dairy products
Eggs – from any bird, including no yolks or whites
Meat – this includes beef, pork, chicken and any other animal products
Seafood – no fish, shellfish or shrimp
Sugar – no processed sweets like candy, ice-cream or cakes- they are off your shopping list
Carbohydrates – limited simple carbohydrates
Processed Foods – no chips, cookies, roasted nuts or boxed meals
Caffeine – coffee and black tea are generally avoided on this diet
Recipes
Thrive Diet Recipes
The book provides 12 weeks' worth of meal plans. The Thrive diet book has 150 raw and vegan recipes to choose from.
Most recipes are free of the main common allergens such as gluten, wheat, corn, dairy, soy and yeast. If a recipe does contain a common allergen, it will list an alternative substitution. This would not be a good diet for someone who is allergic to nuts.
Recipes include a variety of nut, bean and seed burgers, pumpkin gnocchi, stir-fries, falafel, zucchini pasta, rice noodle bowls, energy bars and an array of smoothies, salads and desserts.
Many of these recipes can be done with a variety of ingredients, adding more options to the rotation.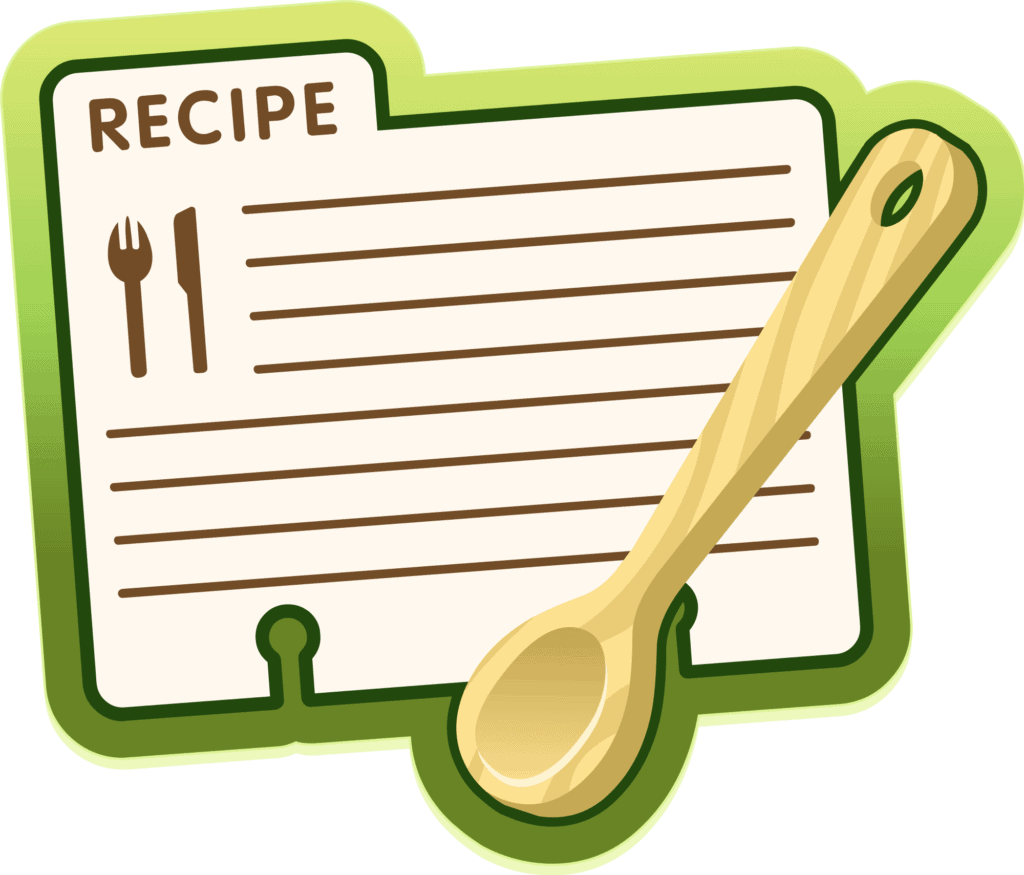 Most of these recipes are raw or are heated to under 300 degrees. This may be challenging for many new users of the diet. There is some debate as to whether a raw foods diet is healthier than a traditional vegan diet.
Vitamin absorption is a key concern with raw food diets. Extreme weight loss can also be a concern with long-term raw veganism. In one study in the Annals of Nutrition and Metabolism, some women report amenorrhea, or loss of menstruation as a result of long-term raw food diet.
However, this could be because they did not eat a balanced diet.
Breakfast: Hearty Brown Rice Breakfast Bowl
Ingredients:
¾ cup vanilla almond milk
½ cup wild rice, rinsed and cooked without salt
3 Tbsp chia seeds
2 Tbsp flax seed
3 Tbsp almonds, slivered
3 Tbsp raw walnuts, chopped
3 Tbsp unsweetened shredded coconut
1½ tsp cinnamon
1 tsp coconut sugar and sunflower seeds
In a small sauce pot, bring the almond milk to a simmer and stir in the wild rice. Cover with lid to keep warm.
In a bowl, combine the chia seeds, flax seeds, almonds, walnuts and coconut. Season with cinnamon and coconut sugar
Pour the hot almond milk and wild rice mixture over the seed/nut/coconut mix and stir well. Enjoy immediately.
Lunch: Thrive Chili
Ingredients:
32 oz low sodium vegetable broth
2 cups dry amaranth
8 oz diced tomatoes from a BPA free can or bottle
3 cups collard greens, kale, and swiss chard
1 can black beans rinsed
1 can kidney beans rinsed
1 Tbsp black pepper
1 tsp cumin
1 tsp chili powder
1 tsp sea salt
Nutritional yeast to taste
Bring pot of 32 oz. of vegetable broth with amaranth in it to a boil. Reduce heat to a simmer and cook, with lid on for 30 minutes.
Keeping the heat low, add in tomatoes, greens and beans. Simmer for 10 more minutes.
Add in spices. Taste and adjust seasoning as needed.
Serve with nutritional yeast.
Dinner: "Meatloaf" Nut Loaf
Ingredients:
2 tsp coconut oil
1 medium onion, peeled and cut in half
2 carrots cut into quarters
4 stalks celery, cut into quarters
1/2 head garlic, peeled
1 pound (16 oz) mushrooms
2 Tbsp white wine vinegar
2 Tbsp oregano, dried
2 Tbsp parsley, dried
1 1/2 Tbsp sage, dried
2 tsp chili flakes
1 cup walnuts
1 cup pecans
1 cup cashews
1 1/2 cups wild rice, cooked
1 cup gluten-free oats
4 Tbsp Vega Maca powder (optional)
1/4 cup ground flax seed
3/4 cup water
Salt and pepper, to taste
Preheat oven to 375° F.
Line a loaf pan with parchment paper and grease with 1 teaspoon of coconut oil.
In a food processor, pulse onion, carrots, celery and garlic until they are coarsely chopped.
In a pan over medium heat, sauté onion mixture in coconut oil for 5 minutes, stirring occasionally.  In the meantime, pulse mushrooms in the food processor until they are coarsely chopped.
Add mushrooms and white wine to onion mixture, cook until the liquid is mostly gone (this burns off the alcohol in the wine). In the meantime, pulse nuts in the food processor until they are finely chopped.
In a small bowl, combine ground flax seed and water. Stir until mixture thickens.
In a large bowl, combine onion and mushroom mixtures, spices, nuts, wild rice, oats, maca, salt, pepper and flax mixture in a bowl. Stir until well combined. Adjust seasoning as needed.
Add mixture to loaf pan. Press mixture tightly in pan and mold top to a round peak.
Bake loaf for 1 1/2 hours, or until loaf is very firm and a toothpick comes out clean.
Let loaf rest 15 to 20 minutes covered with foil before cutting.
Serve with Maca Miso Gravy (from the Thrive Forward chapter on stress, lesson 3: Combat Adrenal Fatigue)
Thrive Diet Sample Menu
What sort of foods will you be eating on the Thrive Diet? Nutritionists advise eating several smaller meals each day to regulate blood sugar. Regulating spikes in blood sugar helps to reduce food cravings and control hunger.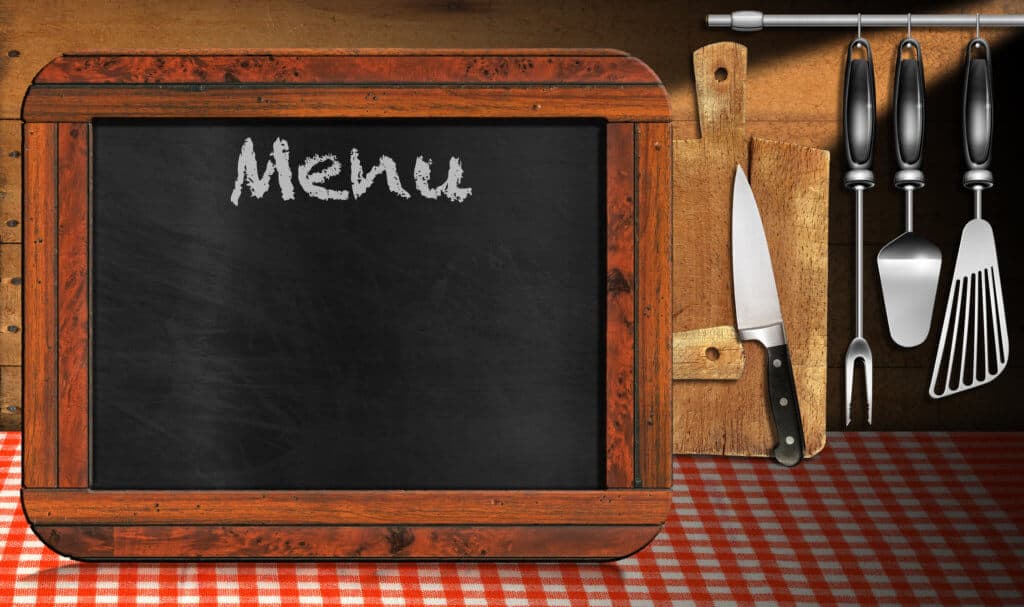 The Thrive diet menu suggests eating 3 meals and up to 4 approved snacks daily. Here is a sample menu of the foods that might be eaten:
Sample 1
Chia cereal
Balanced mix and match snack mix
Broccoli slaw salad
Blank canvas smoothie
Stuffed bell peppers
Tart cherry balls
Sample 2
Red velvet detox smoothie
Balanced energy bars
Farmers market rainbow salad
Nut clusters
Sprouted quinoa and papaya lettuce wraps
Quinoa cookie ice cream sandwich
Is There a Thrive Diet Alternative?
Any diet recommending vegan, whole foods could be an alternative to the Thrive Diet. This diet is geared towards athletes, but anyone can do it. This diet is unique because it is designed by a vegan athlete who eats this way himself.
It is easily explained for ease of use. The Vega protein powder and protein bars can accompany the diet. Other than that, however, most raw vegan diets would be comparable.
Thrive Diet vs the Paleo Diet
One diet that is similar, because it is also low carb eating plan, is the Paleo Diet. Both diet plans also eliminate dairy, sugar and processed foods from the diet.
However, the Paleo diet cuts out all cereal grains and legumes from the food list, while the Thrive Diet includes small amounts of whole grains.

Unlike the Thrive Diet, the Paleo Diet includes eating meat and eggs. Here is a comparison:
Thrive Diet vs Paleo Similarities- both diets:
Low carb
Lots of vegetables and fruits
Nuts and seeds
Quality fats
Thrive Diet vs Paleo Diet differences- Paleo Diet allows many foods that Thrive Diet excludes:
Meats including beef, poultry & pork
Eggs of all kinds
Fish
Shellfish
Cost
What Does the Thrive Diet Cost?
This diet may be cheaper than your current diet. If you eat at restaurants or buy expensive cuts of meat, then you will probably see a reduction in food costs. Preparing everything at home is almost always cheaper, advises One Green Planet and the Center for Nutrition Studies.
Even though a few items like nuts, oils and seeds can be expensive, the diet is affordable. As with any diet, what you buy and where can easily change the price.
Some food items may be hard to find, requiring extra shopping trips.
Most health food stores or online retailers should have these items. You will need a food processor or high-quality blender for many recipes.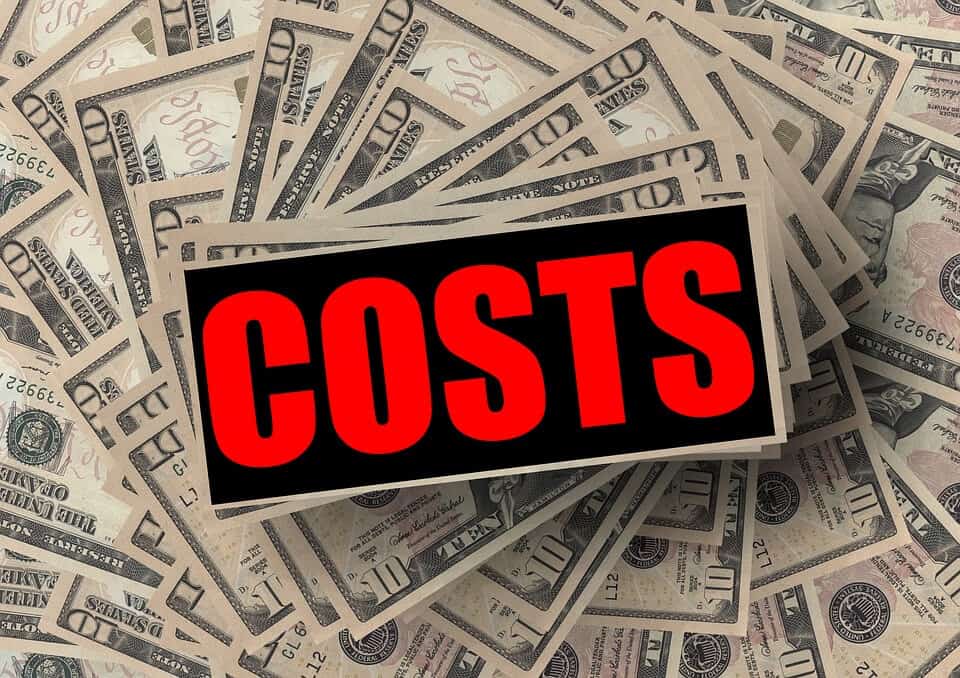 If you do not have one already, that could be expensive.
Purchasing any of the products on the Vega supplement website will cause the cost of this diet to go up.
Even just one serving a day of the Vega All-In-One nutrition shake powder will add an additional $75.00 per person to your monthly food bill.
Directions
Thrive Diet Directions
The directions are to start incorporating healthier alternatives into your daily routine. Adding a whole food smoothie to your meal each day is a good start. Choose nutrient-dense food options and weed out unhealthy foods.
The point is to get the body healthy and functioning at its best. If you can incorporate only a portion of the diet at a time, that is still helpful. The diet may be helpful as a general guideline; encouraging people to eat nutrient-dense, whole foods.
The diet does include a 12-week meal plan. Other vegan or raw cookbooks could be purchased for more recipe options.
Results
Thrive Diet Results
As with all diets, sticking with it is the key. This book is aimed more at complete vegan nutrition for athletes than a quick weight loss fix. Some athletes who read this book and follow the diet find it helpful.
They tend to enjoy the recipes, notice better recovery times and have more stamina from the raw energy within the foods. Much of this diet is about staying in peak physical shape while eating a vegan diet.
Many people found the Thrive Diet to be too ambitious and complicated for the average person.
Also, for those who are already vegan or eating a raw diet, the recipes were not interesting enough. Many thought the provided information was not sufficiently scientific or in-depth.
People may see results from eating a vegan diet, but for most people, it is not sustainable.
Thrive Diet Weight Loss
Most people who follow this diet will lose weight. It cuts out refined foods and sugars, which will result in a calorie reduction for most people.
Even if you manage to eat the same number of calories, the type of foods is processed differently by the body. The result should be weight loss.
The Thrive Diet's primary goal is to rejuvenate, detoxify and de-stress the body.
The diet strives to get the body to a place where it is healthy and active.
Weight loss is a side effect of healthy eating, daily exercise and improved lifestyle, according to studies in Current Opinion in Endocrinology, Diabetes and Obesity and Physiology & Behavior.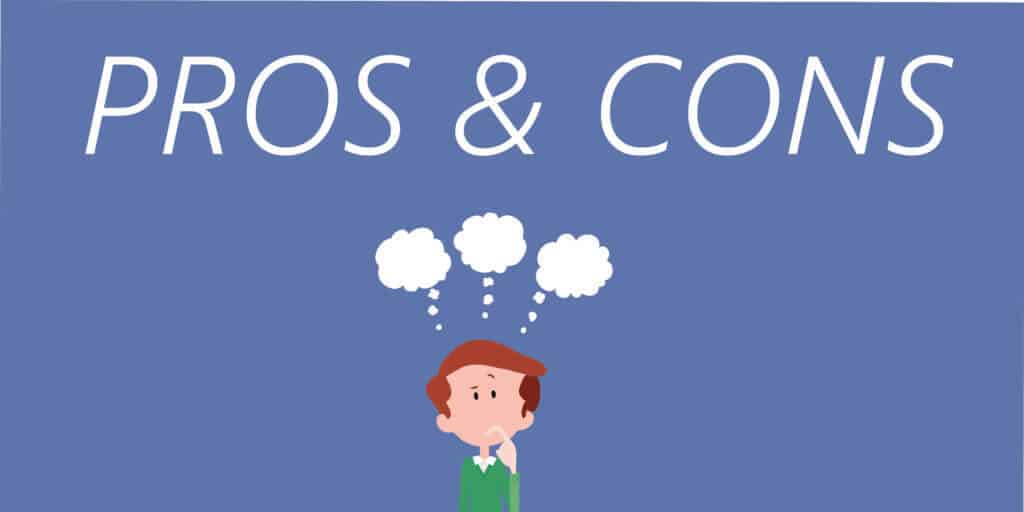 Thrive Diet Pros & Cons
Thrive Diet Pros
According to The American Journal of Clinical Nutrition, vegan and vegetarian dieters generally lower their risk of:
Cardiovascular problems
Obesity
Additionally, vegan/vegetarian diets may reduce the signs of aging, promote mental clarity, boost mood, improve productivity and get rid of those annoying junk food cravings.
Thrive Diet Cons
Unfortunately, a vegan diet can cause nutritional deficiencies, including lowered levels of:
Calcium
Long-chain n-3 polyunsaturated fats
Vitamin D
Iron
Vitamin B12 (cobalamin)
Zinc
Also, uncooked, undercooked and raw foods create the potential of ingesting bacteria and other microbes that cooking may eliminate. A fair amount of time is required to prepare vegan meals as well, and there is also the added cost of a high-powered blender and coffee grinder to consider.
Thrive Diet Ketosis
The keto diet is a high fat, low carbohydrate diet. The idea behind the keto diet is that the body will burn stored fat instead of burning off the daily carbohydrate intake.
The Thrive Diet also limits the intake of certain carbohydrates but does not promote the same level of fat intake.
The body may see some ketosis after certain meals or at certain times of the day with the Thrive Diet. However, it is not the goal of the diet.
What Users Are Saying
"I absolutely LOVED this book and his take on diet, raw food and how to really optimize your health. Definitely recommend it for anyone who wants to know how to get the most out of what they eat and develop a healthier diet."
"I didn't realize this was quite as vegetarian as it is, but it is still a great read and a wonderful diet. And that's coming from a carnivore."
Also: read our Burn TS Weight-Loss Kit review »
Bottom Line
The Bottom Line on the Thrive Diet
Some people could see weight loss on this diet, but that can also be said for hundreds of other diets or a vegan diet in general. However, there is no doubt that incorporating more fruits, vegetables, nuts, legumes and grains into the diet is healthier.
The main concern with this diet is how big of a change it will be for the average American. Many people will be unfamiliar with half of the ingredients on the shopping list. This diet requires commitment and difficult changes. With hectic lives, few people will be committed enough to make those changes.
If the time to lose more weight is now, our suggestion is to go for a supplement delivering a formula that is scientifically proven; customer supported and one that lacks side effects.
Among the best products we've seen this year is Burn TS. The four-ingredient blend is clinically-tested and results are often found in journals such as Obesity and The American Journal of Obesity.
Also, the company is so confident in Burn TS, that they're offering a 2-Week Sampler, a unique gesture.
Learn More About Burn TS »