Trim Pill Keto Review

- 12 Things You Need to Know
Trim Pill Keto – another among hundreds of keto supplements appearing, and disappearing, on the weight-loss market what feels like daily. Some of the popular formulas stick around for a while, so which one is this product?
That's what our researchers really wanted to figure out. So, they decided to dig into the ingredients in Trim Pill Keto. They checked out customer service, what other products are available from the company, and more. There's even a detailed look at each ingredient in the formula.
Overview
What is Trim Pill Keto?
Trim Pill Keto is a BHB (beta-hydroxybutyrate) supplement that claims to have been shown on television's Shark Tank. There is no evidence of their attendance on the show, but this claim has been circulating across many keto supplements for a few years now.
Just like many other keto supplements, Trim Pill Keto appears to have disappeared from the market. According to the product's Amazon description, it was the "top-selling keto supplement of 2019," so we're unsure why it is no longer available on Amazon or any other online retailer. A look at some of the ingredient research can give us a better understanding of the potential benefits:
Trim Pill Keto Customer Service
You can reach the Trim Pill Keto customer service department by calling 877-420-0934, based on the product label from an active listing on Amazon.
Products Similar to Trim Pill Keto
Other Products
Other Trim Pill Keto Products
There are two other supplements available from Trim Pill. These are Trim Pill Colon Cleanse and Trim Pill Garcinia Cambogia.
Scroll below for one of the best products we've seen over the last year.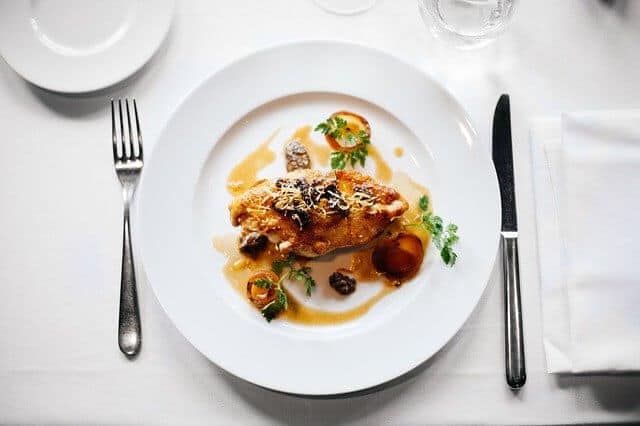 Claims
Trim Pill Keto Claims
Trim Pill Keto makes the same claims as nearly all other keto supplements. When you take the product, you will:
Ingredients
Trim Pill Keto Ingredients
There are four ingredients found in Trim Pill Keto. This is actually uncommon because most keto supplements contain just one ingredient, which sets this product apart.
The ingredients in Trim Pill Keto include:
Beta-Hydroxybutyrate
MCT Oil
L-Arginine
7-Keto DHEA
Ingredient Details
Details on Ingredients
The first two ingredients in Trim Pill Keto are typical of similar supplements. The last two ingredients are a little less conventional – so let's take a look at how each affects weight loss.
Beta-Hydroxybutyrate (BHB): BHB is a ketone formed in the liver. It is one of three ketones found in human blood. The idea behind this ingredient is to increase blood ketones so the body burns fat for fuel instead of carbohydrates, which you should have removed from your diet for ketosis to occur.
Research shows that taking a ketone supplement containing sodium and calcium BHB moderately increased the ketone's blood levels. The results weren't significant enough to support using such a supplement, according to research in the Journal of Nutrition and Metabolism.
MCT Oil: MCT stands for medium-chain triglycerides. Compared to other oils and fats, MCTs are smaller and more easily digested. This means the energy from the fat is available faster, which could spark a boost of energy and reduce appetite in people following a keto diet.
According to the Journal of the Academy of Nutrition and Dietetics, switching out long-chain triglycerides with MCTs showed promise in promoting weight loss.
L-Arginine: Arginine is the precursor to nitric oxide. The amino acid also plays a role in how blood vessels function and building proteins. In 2014, the Journal of Dietary Supplements published research that showed l-arginine supplementation, as 9g of arginine per day, split into three doses, reduced abdominal fat and overall weight. Reductions were also noted in the body mass index (BMI).
7-Keto DHEA: This metabolite may be one of the more effective ingredients in Trim Pill Keto. Research shows that 7-DHEA can increase metabolic rate, decrease fat mass, and decrease weight. (Journal of Nutritional Biochemistry, Current Therapeutic Research)
Weight Loss
Trim Pill Keto and Weight Loss Benefits
There is no association between Trim Pill Keto and weight-loss diet pills. If you look at BHB, there is a small correlation via nutritional ketosis. Now, this reaction requires the user to follow a keto diet. No supplement will push the user into ketosis if they continue to eat a carb-heavy diet.
Side Effects
Trim Pill Keto Side Effects
There are no actual side effects that we uncovered of taking a BHB supplement. However, if the supplement works as claimed, and the user moves into nutritional ketosis, some side effects could occur.
The side effects of ketosis include:
Bad breath
Difficulty sleeping
Fatigue
Hunger
Nausea
Constipation
Directions
How to Use Trim Pill Keto
There are 60 capsules in each bottle of Trim Pill Keto. According to the product label, one serving size is two capsules, so a single bottle lasts 30 days.
Cost and Where to Buy
Cost and Where to Buy
Trim Pill Keto was available for sale on Amazon. However, it does not seems to be available for sale anymore.
Pros and Cons
Pros and Cons
What's the good and the bad when it comes to Trim Pill Keto?
Pros:
Contains ingredients other than BHB.
Available for sale on Amazon.
The price, on Amazon, is reasonable.
Cons:
The price on the official website is $20 higher than on Amazon.
There's not much different about Trim Pill Keto than other keto products.
What Users Say
What Users Are Saying
"Good – It's working."
"Doesn't work."
"Haven't' seen any results yet, but it does seem to curve my appetite which is great."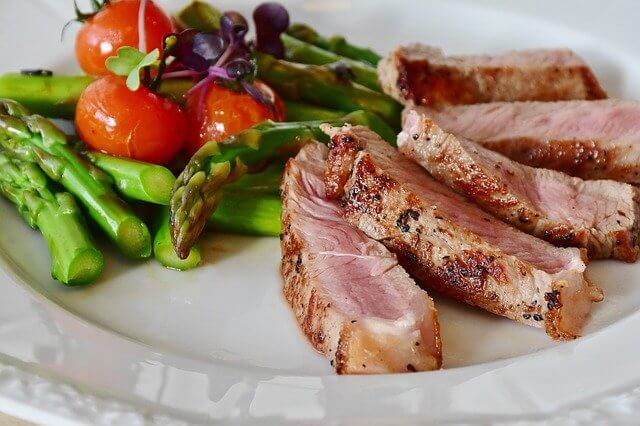 Bottom Line
Bottom Line on Trim Pill Keto
What's the bottom line on the Trim Pill Keto exogenous ketone supplement and advanced diet formula? This product is a little different from other keto formulas. This one adds in some MCT oil, 7-DHEA, and arginine, which all have some benefits to overall health, including weight loss, in some cases. We're not sold on the idea that you need a supplement to reach ketosis, but Trim Pill Keto isn't the worst out there.
If you want to lose weight and you're tired of the roller coaster of losing, then gaining, only to lose and gain again – we think science and careful research has provided the answer.
Among the best in weight-loss support is the smartphone app Noom. The program is based on psychology – how people interact with food, their personal needs for weight-loss success, and more. What's even better is that multiple clinical studies have shown that Noom, specifically, offers clinically-proven results.
Plus, because you're a Dietspotlight reader, you can gain access to a free trial offer of Noom, for a limited time.
Learn More About Noom »