Calibrate Weight Loss Review

- 12 Things You Need to Know
Introducing Calibrate weight loss. Losing weight seems impossible for some. Maybe you have tried numerous weight loss programs, but you have not seen any results. If you are on the verge of giving up, you may be considering prescription weight loss treatment. 
Calibrate is a telehealth company offering weight loss programs that have been clinically researched. We will review Calibrate to help you understand the program.
Calibrate Weight Loss can be purchased through their Official Site.
Overview
What is Calibrate Weight Loss?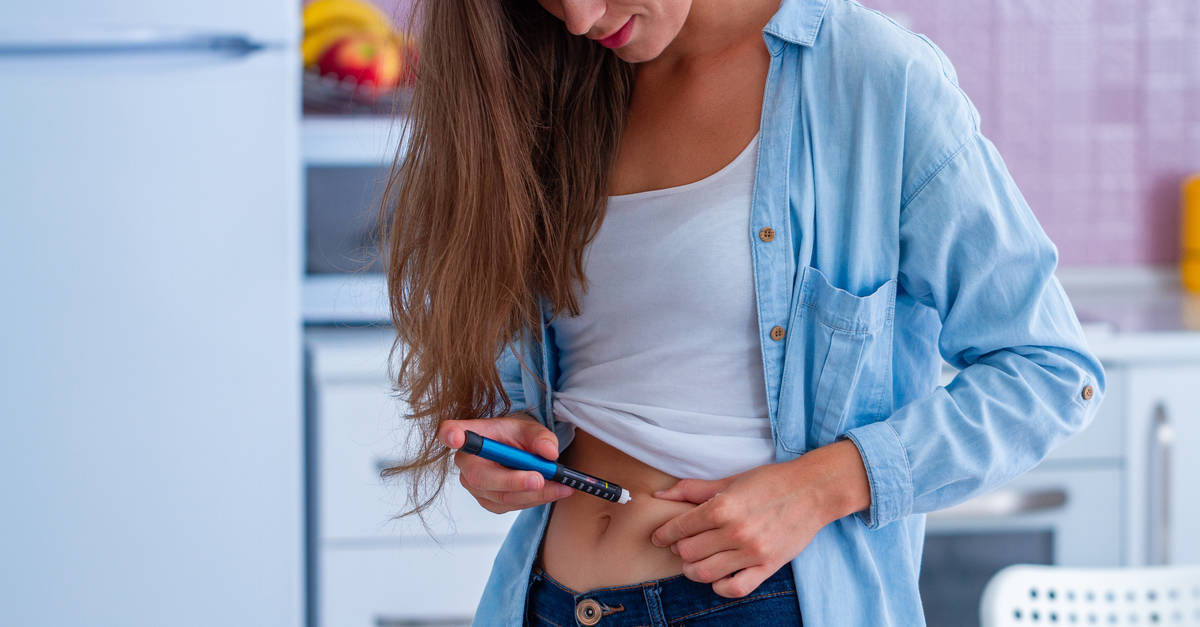 Calibrate weight loss is a year-long program prescribed by a medical doctor. The program is virtually supervised and consists of regimented activities like lessons, goal setting, and virtual training sessions to help clients gradually transform their habits, thus resetting their metabolic health. In other words, Calibrate Weight Loss is a behavior therapy program intended to help you lose weight.
Calibrate is a medical company that claims to use biology to reset the body, promoting weight loss. The company's program includes a metabolic reset lasting for a year that starts with a medical assessment of the client. Calibrate doctors will first assess your metabolic health to determine the appropriate GLP-1 medication.
Once you join Calibrate, you will meet the accountability coaches twice a week to check on your progress. In addition, during the meetings, they will also help you set your body goals and track the pillars of metabolic health, that is, food, emotional health, sleep, and exercise.
Let's look at a little research as it pertains to Calibrate. 
Nutrients

– according to this study, "the use of food supplements for weight loss purposes has rapidly gained popularity as the prevalence of obesity increases."

JAMA

– Not only does GLP-1 promote weight loss, but it also continues to work well after the treatment period. "Among adults with overweight or obesity who completed a 20-week run-in period with subcutaneous semaglutide, 2.4 mg once weekly, maintaining treatment with semaglutide compared with switching to placebo resulted in continued weight loss over the following 48 weeks."

JMIR

– Research also shows that self-monitoring weight loss works well, at first, but eventually the progress slows and may reverse. Calibrate combines self-monitoring with weekly meetings to improve results over time.
Calibrate Weight Loss Competitors
Company
Who's Behind Calibrate Weight Loss?
Calibrate was established by Isabelle Kenyon in 2020. Kenyon has experience in business and health tech, having been in charge of operations of the online pharmacy, Capsule.
The New York-based company provides users with guidelines they are supposed to need to control their metabolic health. Workers at Calibrate believe that an individual's weight reflects their metabolic systems. That is why some people can eat whatever they want and remain slim, while others gain weight rapidly.
Metabolism determines the conversion of food into energy, and it can be affected by health issues, age, and stress. Calibrate approaches weight loss from a scientific view where it targets your emotional needs, metabolic system, habits, and knowledge. Kenyon is dedicated to ensuring everyone has access to healthcare services. According to her, individuals can actually lose weight with Calibrate if they are determined.
Calibrate and the Better Business Bureau
Calibrate Health is not accredited by the Better Business Bureau (BBB), but they do have a dedicated page on the site. The company has an average customer review of 1.23/5 stars based on 35 total reviews. They've earned an F rating thanks to many customer complaints. The BBB has closed 244 complaints in the last three years, but 242 have occurred in the previous 12 months.
Scroll below for one of the best products we've seen over the last year.
Customer Service
Contacting Calibrate Weight Loss Customer Service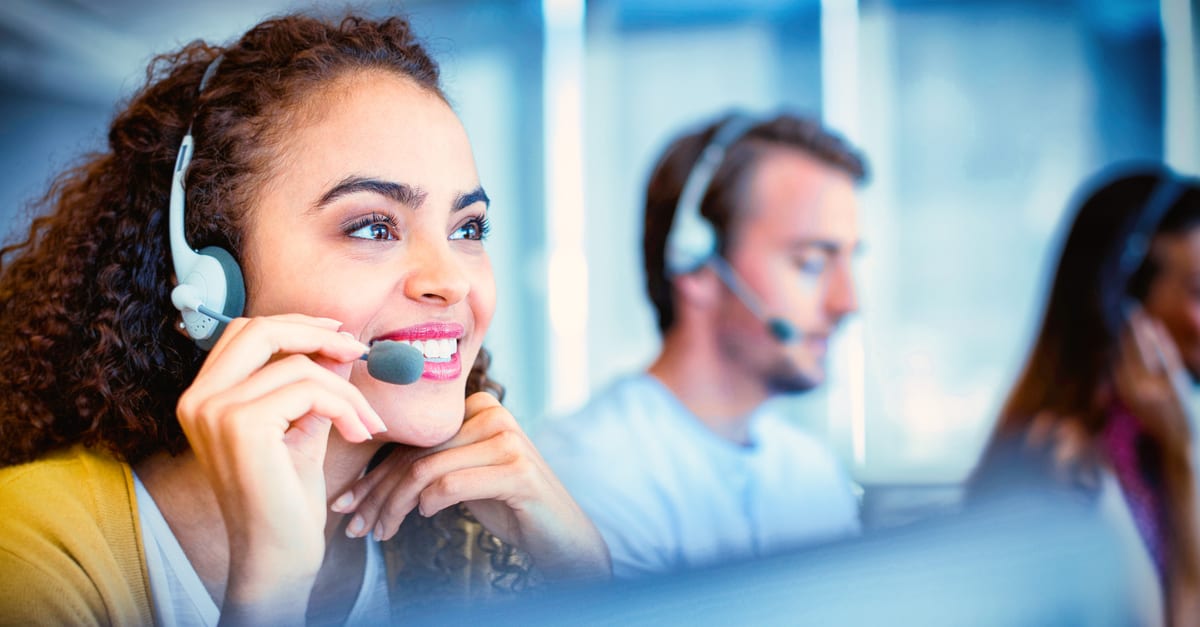 Customer experience matters a lot when addressing client issues. When you sign up for the program, you want to lose weight and get guidance and advice. You also want professionals to hold you up during the weight loss program.
In addition, you want someone to hold you accountable for your actions. These are some reasons that propel individuals to sign up for the program, so you'd think the company should offer great customer service. 
Most Calibrate reviews talk about their friendly and courteous professionals. Many reviewers have given compliments about Calibrate's customer service.
You can reach a member of the Calibrate customer service department by:
Calling 631-307-4916 (alternate 646-863-1411)

Using the chatbot

Writing 85 5th Ave Fl 8, New York, NY 10003
Other Products
Popular Products From Calibrate Weight Loss 
If you are participating in the one-year metabolic reset program, Calibrate will prescribe GLP-1 medication. GLP-1s are powerful hormones occurring naturally in your gut. These hormones signal your brain to reduce appetite, regulate digestion and increase metabolism, making you feel full for extended periods.
Calibrate only prescribes FDA-approved GLP-1 weight loss medications, which work similarly to the receptors as the natural-occurring GLP-1 hormones to help manage your weight. There is a wide range of GLP-1 medications. So, Calibrate physicians will prescribe the ones that match your biology and are covered by your insurer.
Claims
Calibrate Weight Loss Claims You'll Lose Weight
Researchers have proven that weight loss is about biology and not willpower. Although you cannot change your genes, you can influence your biological response to help decrease your body's set point and enhance your metabolism, or so Calibrate claims.
Remember, metabolism is much more than what the scale indicates. It is your overall health and how well-balanced your body is. Metabolic health influences your immunity, risk for chronic conditions, inflammation levels, and mood. Calibrate weight loss program aims to help reprogram your system with clinically-tested medications and minor changes to your diet, sleep patterns, exercise routine, and emotional support.
Calibrate combines different techniques, including lifestyle coaching, one-on-one visits, and prescribed medications to ensure you attain your goals.
Ingredients
Calibrate Weight Loss Prescription Medications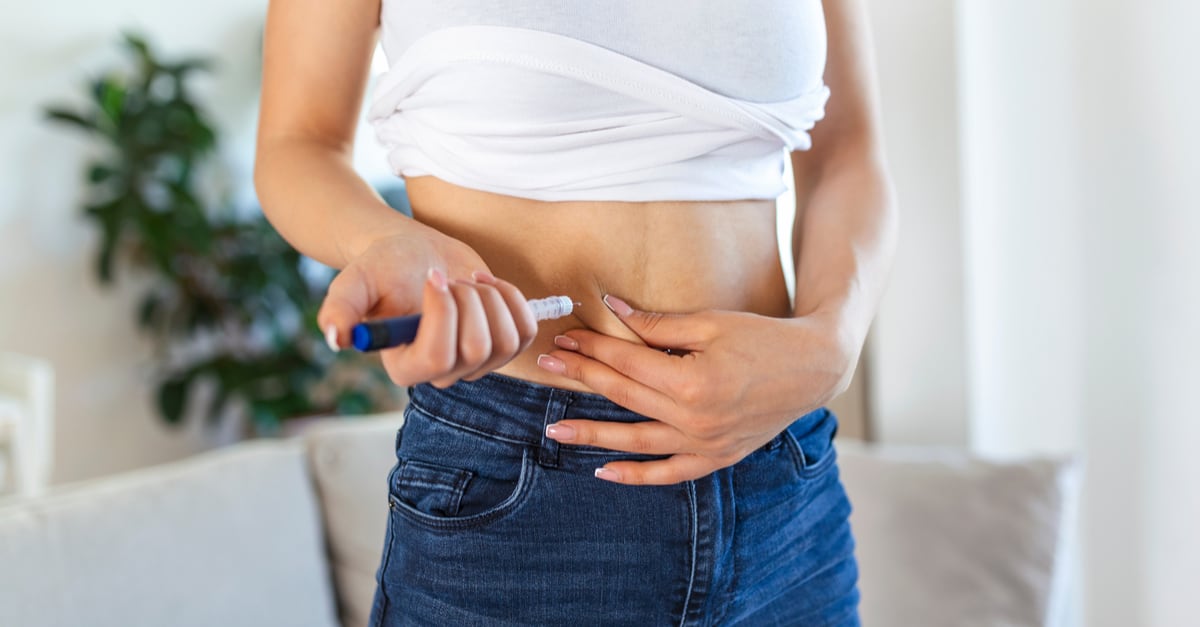 Calibrate prescribes different weight loss medications. Many, of which, have been clinically researched for their effect on weight loss, according to Current Hypertension Reports. Examples of GLP-1 prescription meds are:
Semaglutide

Wegovy

Rybelsus

Liraglutide

Saxenda

Victoza

Dulaglutide

Trulicity
Does it Work?
Does the Calibrate Weight Loss Program Work?
Essentially, to answer this question you have to break down the Calibrate weight loss system. It includes:
GLP-1 – Though Calibrate has funded no research into the effects of GLP-1s on weight loss, they've been used for years by medical providers, especially in patients with T2DM. 
For instance, Lancet published research in 2018 that showed, "In combination with dietary and physical activity counseling, semaglutide was well tolerated over 52 weeks and showed clinically relevant weight loss compared with placebo at all doses."
Then you've got the New England Journal of Medicine with research showing, "A strategy combining exercise and liraglutide therapy improved healthy weight loss maintenance more than either treatment alone."
So, GLP-1s help with weight loss and weight maintenance.
Bi-Weekly Support – Now, what about those two-a-week sessions. Studies show cognitive behavioral therapy, easily performed by doctors at your visits, is more effective for people who are overweight or obese than lifestyle changes alone, according to Fertility and Sterility.
You also have research from the International Journal of Obesity that found when physicians counseled their overweight and obese patients on weight loss, there was "a significant impact on patient attempts to change behaviors related to their weight."
Side Effects
Potential Medication-Based Calibrate Side Effects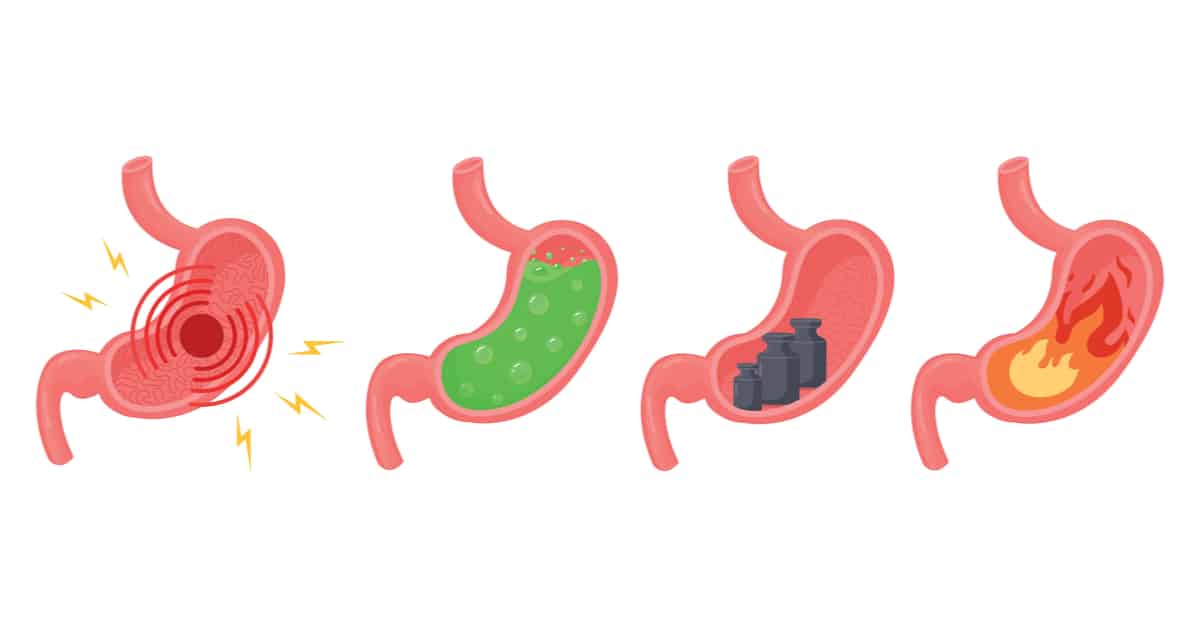 GLP-1s medications for the Calibrate weight loss plan are non-habit forming and lack stimulants. These medications are approved by FDA and have been clinically tested, according to JAMA. That doesn't mean there aren't side effects. 
MedlinePlus.gov lists:
"Nausea

Vomiting

Diarrhea

Abdominal Pain

Constipation

Heartburn

Burping"
Others include, but are not limited to:
Stomach Pain

Headache

Fatigue

Dizziness

Gas

Bloating
Cost
Cost and Where to Buy
The annual metabolic reset plan goes for $129 monthly. Alternatively, you can pay $1550 for the full year. The weight loss program encompasses all the features discussed above, including a welcome kit and a video appointment with a Calibrate physician. 
Pricing Update September 2022: The Metabolic Reset price has been increased to $138/month or $1649 as an upfront payment.
However, if you are not ready to commit to the plan, you can pay $249 for a one-time metabolic health examination with a medical practitioner from the organization.
The fee includes a virtual appointment with a doctor to examine your health status, review your laboratory results and highlight what the full-year program would entail. In addition, you may have to pay for the medications prescribed. The cost of these medications will depend on your insurance coverage and in some cases insurance won't cover the medications at all. 
Pros and Cons
Pros and Cons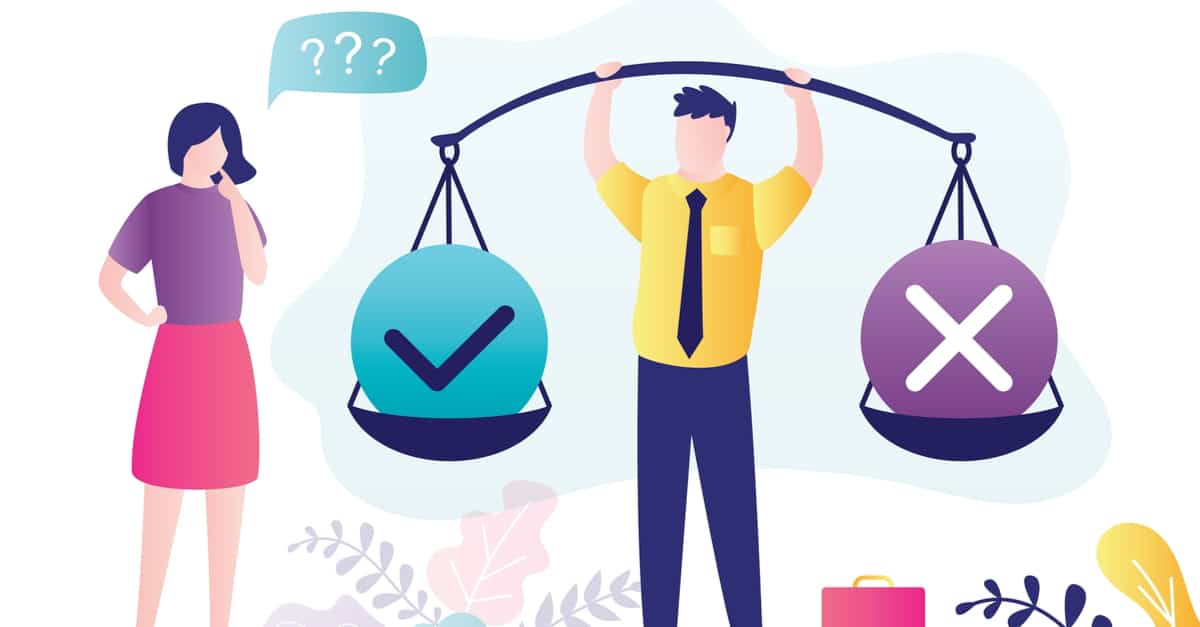 Pros
Potentially effective and sustainable weight loss

FDA-approved GLP-1 prescription weight loss medications

One-on-one support from personal doctors and life coaches throughout the program

The weight loss program can be customized to fit your lifestyle
Cons
Calibrate eligibility requirements prevent some individuals from signing up

Some individuals say the program's application is not user-friendly

The cost is much higher than other programs

Insurance may not cover the medications
What Users Are Saying
What Users Are Saying
"Calibrate has helped me lose 15% of my body weight by making small lifestyle adjustments and using medications over the past 8 months. I love the 1 on 1 coaching as well as the medical team that has been very responsive to any questions I have had. I don't feel like I am missing out on life by being on a "diet"."
"They prescribe GLP-1 agonists off label for weight loss. Might as well just get that anywhere. The "wellness" industry makes as much money as big pharma and I promise they're not looking out for your back prescribing you things off label."
"Too many meds. Having to stick yourself in the stomach with meds reserved for diabetics is not fun. Also, it is a pain to deal with insurance and the pharmacy every month when the prescription changes. They didn't do a thing for me anyway."
Bottom Line
Bottom Line on Calibrate Weight Loss Results
Though relatively expensive, Calibrate medical weight loss program could be worth a shot. Many people have good things to say about the plan, but there are also a few complaints. You have to weigh the pros and cons. Make sure to contact your personal healthcare provider before taking any medications from a Calibrate physician. This is especially important if you're currently taking medications or have underlying medical conditions of any kind.
Looking for something that doesn't require a prescription medication? We've reviewed tons of programs and one that stands out is Noom. Not only is the program recognized by the CDC as a healthy lifestyle choice, but each user is partnered with a personal coach and a dedicated support group. 
All this and more comes with a much lower price than Calibrate and, for limited time, you can take advantage of a free trial offer of Noom.
Learn More About Noom »