We've heard a lot of buzz about Almased meal-replacement shakes, so we did one of our in-depth reviews, examining the ingredients, side effects, clinical research and customer-service quality. Plus, we read hundreds of user comments and experiences from around the web. We then summarized and condensed to give you the info you need.
What is Almased?
First off, Almased is a meal-replacement containing a mixture of fermented soy, skim milk yogurt powder and honey enzymes. When mixed into a shake and taken twice a day, the product supposedly supports weight-loss. One benefit is you can consume it anywhere and it's easy to mix.
The product, which was introduced as a diet program in 1998, doesn't use synthetic ingredients, which is a good sign. It's available in health stores and on its official website. We do like Almased's good BBB rating, longevity as a company and some positive comments about the product on forums and other websites, but read on…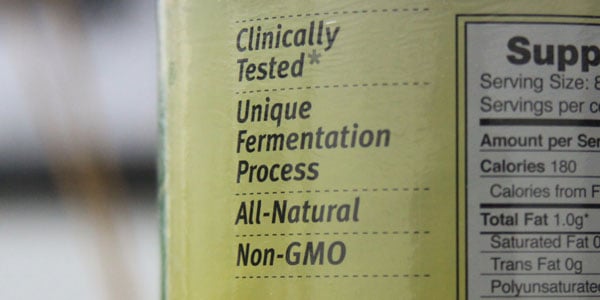 Some reviews talk about users feeling hungry, but others have to remind themselves to eat.
Price – "Yee-Ouch"
The first concern we had with Almased is cost. "If you replaced all your meals with Almased shakes, you'd probably lose weight," said our Research Editor. "But at $99.95 for 3 canisters, with no money-back guarantee, you'd also lose your bank account. It's one of the most expensive diet programs we've seen- and with no guarantee." If you took Almased twice a day, you'd spend a whopping $200/month.
"A tad expensive for me," said one user.
"This stuff might work wonders, but it's not affordable?," said another.
There can be changes in cost that make it more affordable, according to one user that said, "Thanks for bringing the price back down, i ordered more and will continue to. :)"
Another buyer agrees, " It is super easy if you don't have a lot of time and in comparison the price is not bad at about 2.50 per drink, you cannot make a meal for that amount."
Scroll below for one of the best products we've seen over the last year.
Taste – "Good or Bad?"
According to a good number of people we found on the web, Almased is not exactly delicious. In fact, many customers reported quickly getting tired of the flavor. "I started Almased today and am having a hard time making this stuff taste good enough to keep down," said one customer online.
"This stuff tastes bad," said another. In reading through forums, many customers agree. Some people mix the drink with unsweetened cocoa, Stevia, vanilla or cinnamon to improve the taste. "vanilla milk makes it tastier," said one person.
On the opposite end of the spectrum, some people didn't mind it at all. "Some people do not like the taste, I guess, but I have no problem with it."
Another said, "Almased is not awesome tasting, but after a couple of days, I started looking forward to it."
Our research has shown if there is some particular part of a diet program that is especially troublesome, like poor taste, the likelihood of long-term success is slim. If Almased isn't flavorful, this could be problematic.
Now, if you're dead-set on trying these types of shakes, perhaps substitute just one meal a day, says Emma Sterling, a practicing dietician for over 17 years.
The Science – "Clinical Proof?"
While the official Almased website claims the product is "scientifically proven," we couldn't find any published studies that speak directly to the weight-loss benefits of the ingredients in Almased's formula. For us at DietSpotlight, being able to find published scientific research about a product's ingredients supporting weight-loss claims is critical to us. If there's no good science, we see big red flags.
Also: read our Leptigen Weight-Loss Kit review »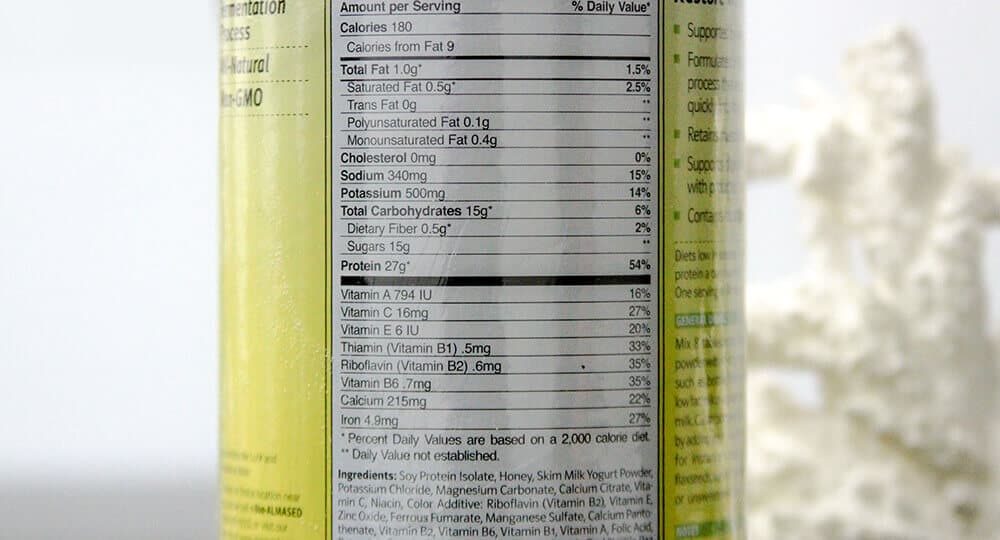 The Bottom Line – Does Almased Work?
Are we racing out to buy some? We like Almased's longevity as a product and some positive comments we saw about it online, but we have reservations because its weight-loss claims are not backed by published clinical studies. Plus we're concerned about its high price and less-than-savory taste.
If you'd like to melt off more pounds, we suggest you go with a supplement that delivers both bang for your buck and a formula supported by published scientific research.
Among the best products we've seen in 2016 is one called Leptigen. Its formula is a proprietary blend of four ingredients, which have been shown in published clinical research to help accelerate fat loss and boost metabolism. We can't find any talk of any harmful side effects and comments around the web indicate people are seeing great results.
Also, the makers of Leptigen are so confident in their product they're offering a Special Trial Offer, which is a good sign.