Updated: 11/15/2017
- Site operated by Burn HD
In my never-ending search to discover the best diet product, this week I researched a Shakeology review. Our in-depth look took in the ingredients, side effects, and scientific studies. We picked apart hundreds of user comments and experiences. Then, we summarized and refined to give you the info you need.
Shakeology Readers:
Click here
to find out why we're giving away samples of our product, Burn HD.
What is Shakeology?
Shakeology is a nutritious meal-replacement shake designed to support weight loss, muscle growth, digestive health and high energy for an active lifestyle. The shakes come as a powdered supplement in five basic Shakeology flavors – Vanilla, Chocolate, Latte, Strawberry and Greenberry – four of which also have vegan variations. Shakeology diet shakes have taken the diet and weight-loss industry by storm and have created something of a cult following. A lot of people seriously love these shakes.
Below is the list of ingredients for the Shakeology Chocolate Flavor shake mix lifted straight off the packaging. Other Shakeology flavors include Vanilla, Strawberry, Cafe Latte and Greenberry, and their ingredients and nutritional values are basically identical, except for the specific ingredients needed to create each unique flavor, such as vanilla or strawberry.
Cacao
Whey protein (isolate)
Pea protein
Sprouted brown rice protein
Coconut flower nectar
Maca root
Additional ingredients include yacon root, chia seed, flax seed, sprouted quinoa seed, chlorella, spirulina, acerola cherry, sacha inchi seed, Himalayan salt and camu-camu.
Products Similar to Shakeology
Shakeology Ingredients – What Is in Shakeology?
Now let's talk about the active ingredients in Shakeology shakes. Shakeology ingredients are chosen and combined for their supposed synergistic health benefits, meaning that many of these natural ingredients seem to be more effective for improving health and energy levels by working together as a team once they hit your tummy. The most important Shakeology nutrients are combined into five proprietary blends of nutrients in each shake:
Protein blend to support muscle growth and fat loss
Antioxidants blend to protect from free radicals
Phytonutrients blend to support longevity
Adaptogens blend to promote overall health and mental performance
Probiotics blend to improve digestive health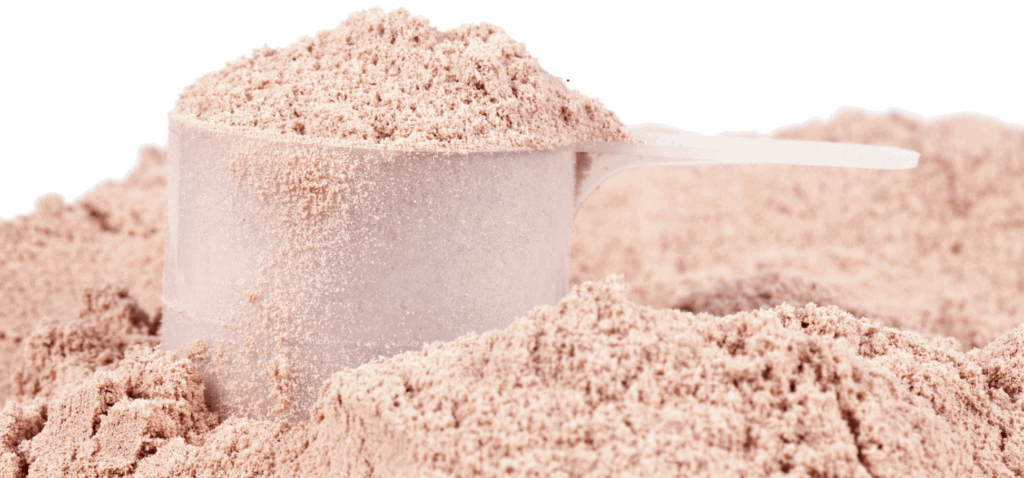 Proprietary Protein Blend
Protein is necessary for repairing and building lean tissue in the body, particularly for building muscle – which is metabolically active and helps your body burn fat and calories around the clock. High-protein diets have been found to help active dieters to lose more fat while gaining muscle, so it makes sense that the Shakeology diet would make protein the nutritional cornerstone of its weight-loss shakes. Whey protein, in particular, is counted as the highest quality protein that Mother Nature offers, containing a fantastic balance of amino acids with high digestibility. [1]
Proprietary Super-Fruit and Antioxidant Blend
Since the 1990s, antioxidants have been rapidly growing in popularity as a healthy, natural type of food for promoting general health and guarding against the physical effects of free radicals and stress, against some forms of cancer and against many chronic illnesses that are becoming increasingly common in modern, industrialized nations. Because of the initial research on antioxidants, many natural health and wellness proponents have latched onto them, while natural food supplement companies have used various antioxidants and their extracts as key ingredients in their nutritional products.
However, experts from the National Institutes of Health and Harvard University – among many others in the medical community – are cautioning that the earlier conclusions about the nearly magical health benefits of antioxidants may have been exaggerated. In fact, some researchers are now saying that antioxidant supplements can actually cause a higher risk of cancer and health problems rather than protect against them. In some cases, clinical trials were cut short due to unexpectedly high occurrences of cancer in the participants who were supplementing with antioxidants. [2] [3]
So we still have a lot to learn about the health benefits and possible risks of supplementing with high levels of antioxidants. It'll be interesting to see how our understanding of these substances evolves as more research is done. For now, most of the available research points toward antioxidants as being good for us, but it's important to point out that there is not a consensus in the scientific community regarding them and that future research is needed to confirm their value and guarantee their safety.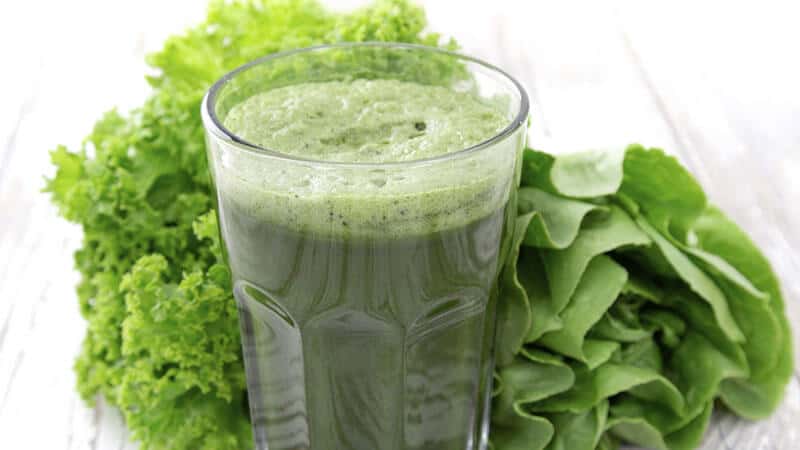 Proprietary Super-Green/Phytonutrient Blend
Some plant-derived phytonutrients have been shown to offer health benefits. Spirulina, looks especially interesting and could definitely live up to its name as a superfood or super-nutrient. This blue-green algae has shown great promise for potentially fighting cancer, boosting immunity, lowering bad cholesterol levels and reducing obesity. Most research on spirulina has been on animals or in test tubes rather than humans though, so more human trials will be needed to confirm these benefits. But so far this phytonutrient seems very promising. [4]
Kale is regarded as one of the most nutritionally-dense foods on the planet, as it is packed with a host of vitamins, minerals, antioxidants and fiber with very few calories. Spinach, moringa and chlorella have been chosen for this blend due to their high nutritional value as well.
Proprietary Adaptogen Blend
Adaptogens or phytoadaptogens are substances derived from plants and fungi that have been used in traditional medicine systems around the world for centuries. Some modern research suggests that these compounds are beneficial for reducing stress and mental fatigue while improving focus, endurance and concentration. [5]
An interesting study at UCLA found that astragalus inhibited the aging process of cells and stimulated their ability to fight off viruses. [6]
Maca has been cultivated by the indigenous people of Peru for over two thousand years. Studies published by the National Institutes of Health have shown that maca has some properties for boosting sexual health, mood and memory and may also be beneficial for fighting some diseases, but more research is needed using human subjects. [7]

Proprietary Pre- and Probiotic/Digestive Enzyme Blend
Probiotics are bacteria that live inside our bodies and help us to digest food and fight off bad germs. We all have billions of these little guys swimming around in our bodies, and there's a lot of research that shows that eating specific foods that contain high concentrations of certain ones can be beneficial for people with gastrointestinal conditions such as diarrhea, irritable bowel syndrome and other infections and diseases. There are over 500 different species of these microorganisms, and we don't really know yet what all of them do inside of us, but it's an area of research that has been booming in recent decades. [8]
Prebiotics are fibrous foods that initially resist digestion as they make their way to the colon, where they begin to ferment and become a primary food source for the good bacteria in your gut. In other words, probiotics are the good bugs in your tummy, and prebiotics is what you feed to the good bugs. All prebiotics are fibers, but not all fibers are prebiotics. [9]
It sounds pretty gross, but let's face it – once you get past the clothes, skin and hair, we all look kind of yucky on the inside. But by eating both probiotics and prebiotics, we keep the grossness from being worse than it needs to be. To achieve optimum gut health, a steady mix of fibers, prebiotics and probiotics should be a part of your diet, and Shakeology offers an easy way to get those nutrients into your body without a lot of fuss in the kitchen or grocery store.
It should be noted, however, that the research isn't as overwhelming as some marketers would like you to believe. Probiotics don't help everyone who takes them, and we don't even know for sure that probiotic supplements are very useful – or if they are completely safe or not. Some studies have made researchers think twice because the results weren't always positive. Still, while there's no consensus just yet, there is a good deal of evidence in favor of probiotics, which is why they're included in these products.
Scroll below for one of the best products we've seen over the last year.
Shakeology Nutrition
One of the major selling points of Shakeology in contrast to other weight-loss shakes on the market is that it's not just meant to be a basic meal replacement. Shakeology shakes are fortified to the max with nutrients that are believed to boost health in a variety of ways, as described above. The claim is that drinking one or more Shakeology meals per day is the best way to cover all of your nutritional bases and fill in any gaps that might remain in your regular food intake.
The Shakeology nutrition plan is about more than just losing pounds. It helps you lose weight, but it also supports muscle growth and improves your overall health in the process. By looking at the ingredients list on the package, it's hard to imagine that following their program won't benefit your health in some way, especially if you're mostly just eating junk food right now.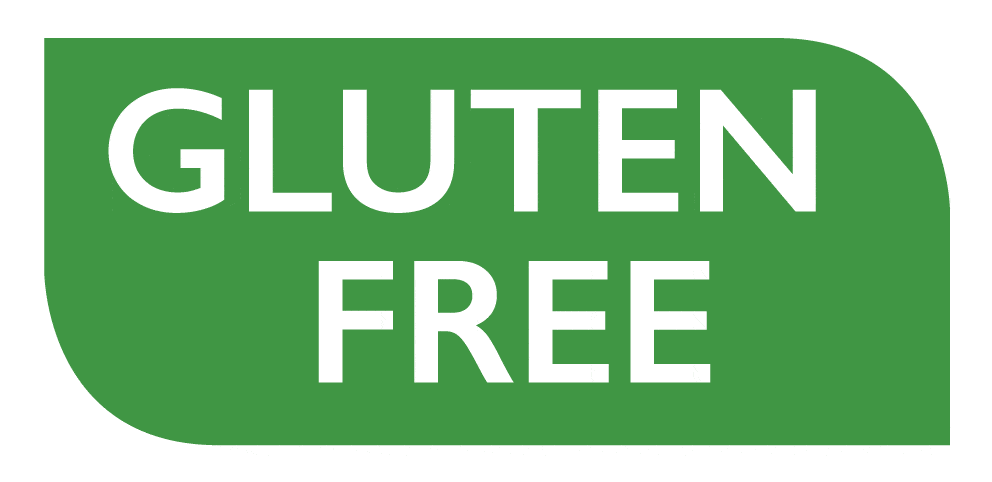 Is Shakeology Gluten Free?
For those of you with gluten allergies, the good news is that Shakeology is gluten-free. The bad news is that its products are not certified gluten-free because the facilities where the product is made might sometimes make other products that contain gluten. So is Shakeology gluten free? No, apparently it is not 100% gluten-free.
Shakeology Benefits
The Shakeology diet is designed to offer the following health benefits:
Weight loss
Improved digestion
Immunity boost
Enhanced energy and mood
We've already talked about how the various ingredient blends in Shakeology are supposed to help you regarding digestion, energy, mental performance and overall health. But, if you're like most Shakeology customers, your primary goal is probably to lose weight, and you just want to know if Shakeology really can help you lose weight or not. So let's take a closer look at Shakeology for weight loss.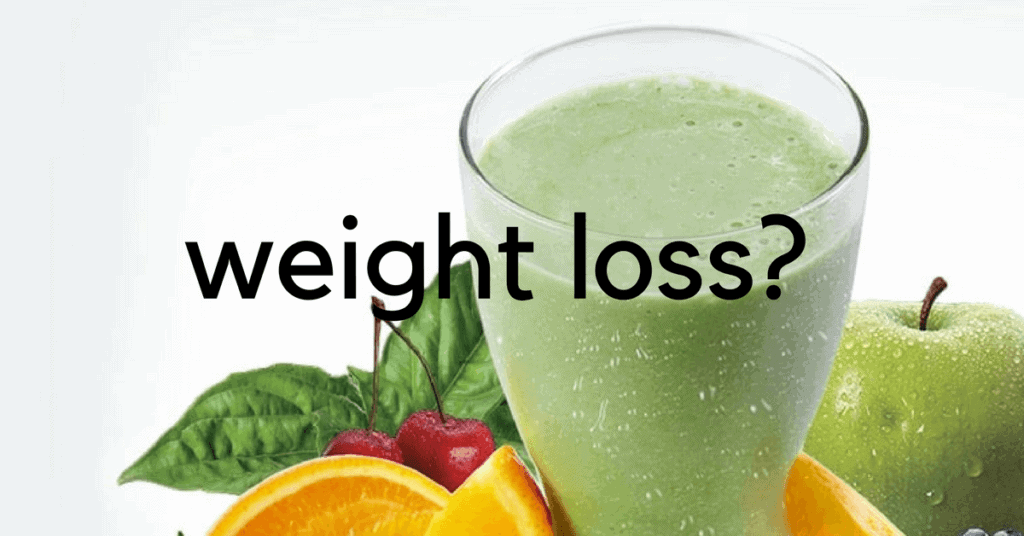 Shakeology for Weight Loss
The key to losing weight is to consume fewer calories than your body needs over time by creating a calorie deficit. You could accomplish this by eating fewer total calories, by burning more calories or a combination of both. Shakeology helps you to cut calories without losing out on vital nutrients that your body needs for proper functioning and health. It gives you plenty of protein and a moderate amount of healthy fats and carbs to keep your energy levels up.
Since your calorie intake is not enough to meet all of your daily energy needs, your body will eventually get the message, shift into fat-burning mode and start breaking down your levels of stored body fat for energy. This is how all effective diets work, and it's how Shakeology works too. If you stick to the program without cheating, you'll lose weight.
Losing the weight is hard, but keeping it off is much harder. That's why you need to change your lifestyle to achieve permanent fat loss. What I like about Beachbody – the company behind Shakeology – is that it's built quite a community of people who are helping each other to achieve a healthy, fit lifestyle. They've got coaches and classes, local meetups and bloggers. There's a lot of support out there and a whole movement to help you transform your lifestyle, and I think that's key for long-term results. When done right, Shakeology benefits people in more ways than simply helping them lose a few pounds.
Shakeology Protein
Protein is the foundation of the Shakeology meal plan, which is becoming a very popular approach these days with most weight-loss programs. Protein supports your muscle growth and lean tissue repair, it adds satiety to your meals and helps you feel fuller while cutting overall calories for weight loss.
Shakeology Meal Plan
The Shakeology meal plan is fairly simple. Shakeology directions have you consuming one shake per day in place of a regular meal, and then you eat low-calorie portions of regular foods for the other meals and snacks. You'll need to load up on low-calorie veggies to provide bulk to your other meals and help keep you feeling full between meals. Shakeology also provides diet and fitness advice to help you adjust your lifestyle to support your goals.
Shakeology Recipes
There are over 100 Shakeology recipes – on the official website and on some blogs created by Beachbody coaches – which actually blew me away. They sound delicious! The packets only come in a handful of flavors, but there's a lot of amazing shakes, puddings, no-bake cookies and other snacks you can create by combining the shake mix with different ingredients. Be sure to check out all the recipes and Shakeology directions for making them on the website, but also check out some health bloggers for their recipes. I even came across someone who made some yummy Shakeology pancakes!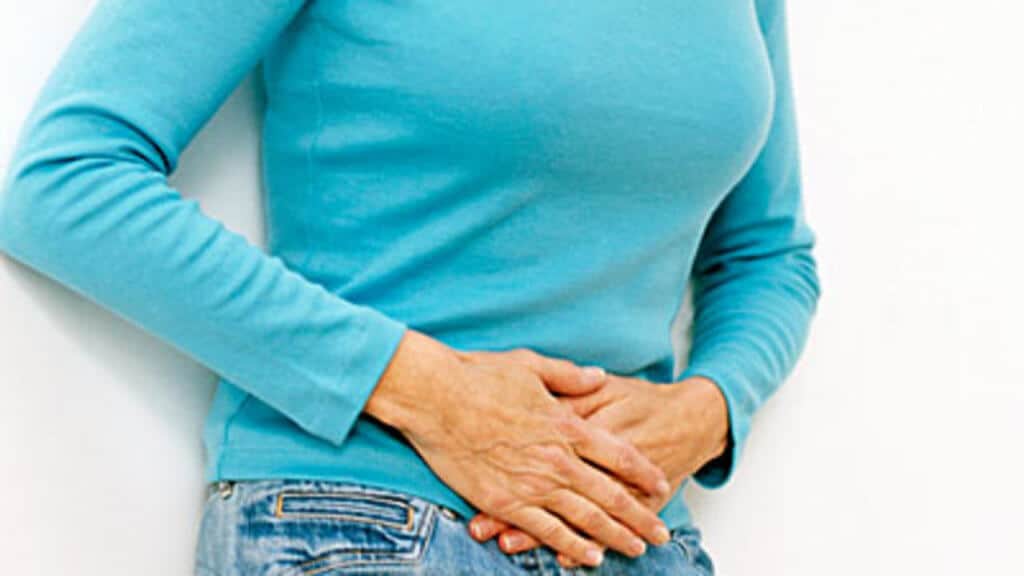 Shakeology Potential Side Effects
Most healthy people probably won't experience much in the way of side effects from Shakeology, but some users reported mild GI issues including gas, bloating and diarrhea, probably due to the boost in fiber content. It is a low-calorie diet, so as with any similar diet, it's likely that you will experience hunger and maybe some headaches or low energy in the initial days of the diet while your body is adjusting and making the shift from burning glycogen for energy to burning stored body fat. If you have any pre-existing conditions or specific concerns, you should speak with your physician before beginning this or any weight-loss program.
Shakeology Alternatives
There are a bunch of meal-replacement shakes on the market designed to help you lose weight, such as SlimFast, Met-Rx and Medifast. There are even some generic ones out there, like the Kirkland weight-loss shakes at Costco. If you decide to use one of them instead of Shakeology, be sure to read the labels and get one that is also loaded with a full spread of vitamins and minerals. You might have a hard time finding shakes that offer all the nutrients included in Shakeology.
I did notice a lot of people complaining about the taste of Shakeology, so if that prevents you from sticking to the diet, then maybe you should go with some Shakeology alternatives that taste better.
Shakeology Price and Availability
Speaking of value, is Shakeology worth the price? How much does it cost, and where can you buy it?
Shakeology price seems a little bit high compared to similar diet products, but when you compare all of the ingredients, it's really not that bad because you're not just buying a meal-replacement. It's more like buying several nutritional supplements in one.
If you were to price out probiotics, protein shakes, nootropics, antioxidants and superfood supplements separately, you'd probably end up paying more every month than you would with the all-in-one Shakeology packets. Each of those packets of Shakeology cost about $4.00 when you buy a month's supply at a time, and you can buy them on the official Shakeology website or from one of the Beachbody coaches.
Also: read our Burn HD Weight-Loss Kit review »
The Bottom Line on Shakeology
So what's the verdict on Shakeology? Does it work? Is it a scam? Is it the Holy Grail of weight loss?
Shakeology protein shakes seem like a good weight-loss product to me. It creates a calorie deficit while providing plenty of nutrients to support your overall health and fitness goals. But there are a few concerns about both the product and the subculture surrounding it.
Lack of Shakeology clinical studies to verify health claims
Shakeology cost is pretty high for a diet shake
Cult-like following of coaches who – in reality – are basically just distributors
Overall, I think you can find diet products that will get the job done at a lower cost and there's no real reason to say that Shakeology weight-loss benefits are any better than those associated with alternatives. We want people to succeed at weight loss, which is why we suggest trying out a supplement to get things moving in the right direction faster.
Among the best products we've seen this year is one called Burn HD. The supplement is made up of four ingredients, including the impressive Meratrim, and all have been clinically tested and shown to help people lose more weight.
Also, for those who're skeptical about going all in, there's a Special Trial Offer so you don't have to.
Learn More About Burn HD »