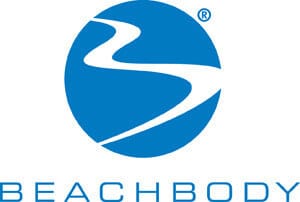 Beachbody isn't your grandmother's diet company. There's been all sorts of discussion about these weight-loss products, so we created an in-depth review, examining the ingredients, side effects, level of customer service and scientific studies. Furthermore, we took the time to sort through hundreds of dieter comments and experiences found online. At this point we summarized the information we found to give you the facts you need.
What is Beachbody?
To begin with, Beachbody LLC is an American company that focuses on products for diet and weight-loss. This brand offers a number of fitness programs, workout DVDs, supplements and gear for exercising at home. Some include P90X, TurboFire, Body Beast and Hip Hop Abs. All Beachbody items are available through the official website. According to the business, the goal is to help you "transform your life" with nutrition and exercise.
Beachbody has been around since 1998 and is rated very well by the Better Business Bureau. It's also nice to see that this company comes out with all sorts of fitness programs that can be done at home. Furthermore, Beachbody provides online support to customers, but read on…
Steep Prices – "Are Beachbody Products Pricey?"
The first issue with Beachbody is clearly the prices attached to supplements and programs. According to our Research Editor, "There's absolutely nothing ideal about a system that promises the dieter amazing results, but then puts that weight-loss just out of reach with a huge price tag."
One user stated, "One disk was defective and beach body does not wish to do replacements. Wow $160.00 and they don't want to do a replacement."
Another said, "For $150 with tax and shipping, I don't think so!"
On the other hand, some customers offers solutions to the high price.
"Instead of paying full price, I took advantage of the multiple payment option," said a customer.
Scroll below for one of the best products we've seen over the last year.
Customer Complaints – "Not Good"
If you surf the web a bit for Beachbody products, you will encounter quite a few customer complaints. As one user said, "This workout is NOT for anyone with knee or hip issues. While they show a modified version throughout, there is a lot of twisting, jumping, high knee moves, and quick movements."
"I ordered My beach body T25 workout by phone. I received my box of T25 and all the "free" goodies only to find that the cost was more than double ($295.40) what I had been quoted ($119.85 + S&H)." said another customer.
We found that some users didn't have concerns with the customer service department. "Called the toll-free number and reached an agent within a few minutes," commented a customer.
"The customer service team was helpful, especially when I need to return an item," stated another.
Our research has told us that if there is some individual part of a workout program that's concerning, like offering poor service, the probability of real weight-loss success is slim. Therefore, if Beachbody does cause a lot of user complaints, this could be a big dilemma.
The Science – "Clinical Evidence?"
There is really no clinical research discussed on the official Beachbody website. This is not very surprising since this brand focuses more on exercise and physical fitness. Most people already know that regular physical activity is good for weight reduction and overall health. However, for us at DietSpotlight, we need to see documented science in order to stand behind a weight-loss product.
The Bottom Line – Does Beachbody Work?
Ladies and gentlemen, we have an answer for you. Anyone can see that Beachbody has stood the test of time and they certainly offer a number of fitness programs on DVD. While it's wonderful that this company encourages exercise, we do not feel comfortable recommending Beachbody. First of all, there are a lot of customer complaints about the exercise programs being too difficult. There are also issues with the DVDs not working properly. Moreover, the cost of many Beachbody DVD sets is very expensive.
If you need to drop excess body fat more quickly, we encourage you to go with a weight-loss program or diet supplement that contains proven ingredients, does not cost you a fortune and is supported by real science.
Among the best products we've seen in 2016 is one called Leptigen. This supplement contains a unique blend of four key ingredients, which have been shown in documented scientific research to help boost metabolism and speed up fat loss. Moreover, we can't find any negative comments regarding harmful side effects and dieter feedback on the web reveals people are seeing substantial results.
To boot, the producers of Leptigen are so confident in the formula that they're offering a Special Trial Offer, a positive sign.