Updated: 10/06/2015 - Sponsored by Leptigen
Beach Body Review - Do These Weight Loss Products Really Work?
Are high prices and customer complaints deal breakers?
PUBLISHED: 09/25/2015 | BY: SUMMER BANKS, SENIOR REVIEWER
Editor
's Review:
3.5
/ 5.0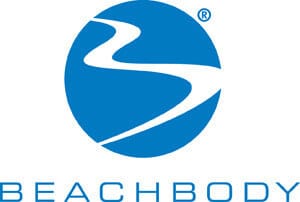 There's been all sorts of discussion about Beach Body weight loss products, so we created an in-depth review, examining the ingredients, side effects, level of customer service and scientific studies. Furthermore, we took the time to sort through hundreds of dieter comments and customer reviews found online. At this point we summarized the information we found to give you the facts you need.
EDITOR'S TIP:
Combine Beach Body with a proven fat burner such as
Leptigen
for better results.
What You Need To Know
Beach Body LLC is an American company that focuses on products for diet and weight loss. This brand offers a number of fitness programs, workout DVDs, diet supplements and gear for exercising at home. Some of their products include P90X, TurboFire, Body Beast and Hip Hop Abs. All Beach Body products are available through the official website. According to the website, this company's goal is to help you "transform your life" with nutrition and exercise.
Beach Body has been around since 1998 and is rated very well by the Better Business Bureau. It's also nice to see that this company comes out with all sorts of fitness programs that can be done at home. Furthermore, Beach Body provides online support to customers, but read on…
Steep Prices!
According to our research editor, "It's clear that many of the Beach Body products are quite expensive. In fact, many customers have actually complained about the fat price tags on these fitness programs."
One user stated, "One disk was defective and beach body does not wish to do replacements. Wow $160.00 and they don't want to do a replacement."
Another said, "For $150 with tax and shipping, I don't think so!"
Scroll below for one of the best products we've seen in 2015.
Numerous Customer Complaints
If you surf the web a bit for Beach Body products, you will encounter quite a few customer complaints. In fact, one user said, "This workout is NOT for anyone with knee or hip issues. While they show a modified version throughout, there is a lot of twisting, jumping, high knee moves, and quick movements. This is the second Beachbody workout series to cause me injury, when I had absolutely none before."
"Money SCAM. I ordered My beach body T25 workout by phone and was given the whole sales pitch and I confirmed the price three times with "Rosa" my sales person. As a "special" she was throwing in numerous freebies like a few free discs, stretch bands, mat, protein shake and vitamins. Yes it sounded too good to be true so I am again checked the price of everything and was told twice that it was all the same and these extras were free as I was paying all at once and not using the three installments. I received my box of T25 and all the "free" goodies only to find that the cost was more than double ($295.40) what I had been quoted ($119.85 + S&H)." said another customer.
Our research has told us that if there is some individual part of a workout program or diet product that is very concerning (a painful/difficult exercise routine, high price, too many customer complaints) the probability of real weight loss success is slim. Therefore, if Beach Body does cause a lot of user complaints, this could be a big dilemma.
The Science
There is really no clinical research discussed on the official Beach Body website. This is not very surprising since this brand focuses more on exercise and physical fitness. Most people already know that regular physical activity is good for weight reduction and overall health. However, for us at DietSpotlight, we need to see documented science in order to stand behind a weight loss product.
The Bottom Line
Anyone can see that Beach Body has stood the test of time, and they certainly offer a number of fitness programs on DVD. While it's wonderful that this company encourages exercise, we do not recommend Beach Body. First of all, there are a lot of customer complaints about the exercise programs being too difficult. There are also complaints about the DVDs not working properly. Moreover, the cost of many Beach Body DVD sets is very expensive.
If you need to drop excess body fat more quickly, we encourage you to go with a weight loss program or diet supplement that contains proven ingredients, does not cost you a fortune and is supported by real science.
One of the most impressive weight loss products we've come across in 2015 is Leptigen. This supplement contains a unique blend of four key ingredients, which have been shown in documented scientific research to help boost metabolism and speed up fat loss. Moreover, we can't find any negative comments regarding harmful side effects and dieter feedback on the web reveals people are seeing substantial results.
Also, the makers of Leptigen are so confident in their product they're offering a special trial offer, which is a good sign.