Nitro Tech Review

- 15 Things You Need to Know
Diet products either work, or they don't. Period. Let's find out which one Nitro Tech is. We took the time to investigate ingredients, side effects, quality of customer service and clinical research. We then dissected hundreds of user comments and reviews. Additionally, we refined and summarized to give you the info you need.
Nitro Tech can be purchased through their Official Site.
Overview
What is Nitro Tech?
Nitro-Tech is a supplement made of protein, created by MuscleTech. Although it is primarily made to be used by professional bodybuilders, Nitro Tech can be used as a food supplement to increase protein intake during a diet.
The main use of Nitro-Tech is to receive a required amount of bioavailable protein in a short period. Athletes sometimes cannot intake the required amount only through food and need to turn to protein supplements such as this one.
The product is a protein powder, and it is usually mixed with a liquid during the intake. Bodybuilders and athletes, who sometimes require twice the protein intake, use them in shaker cups in which the appropriate amount of Nitro Tech and liquid are mixed. The ideal time for ingesting Nitro Tech would be before and after a workout and between meals.
Before heading further into the supplement facts, we want to touch on two of the main ingredients and the research, or lack thereof, surrounding them. These two ingredients are whey protein and creatine monohydrate.
International Journal of Environmental Research and Public Health – Whey protein has long been researched for its impact on muscle growth and development. It's been thought that animal-based proteins are more effective than plant-based proteins, but not all upcoming research agrees. Soy is making a climb into the spotlight.
Amino Acids – "The beneficial effect of creatine upon lean mass and muscle function appears to be applicable to older individuals regardless of sex, fitness or health status."
Nutrients – Recent evidence suggests that creatine monohydrate may be best utilized when combined with another ingredient HMB, which is not found in this supplement.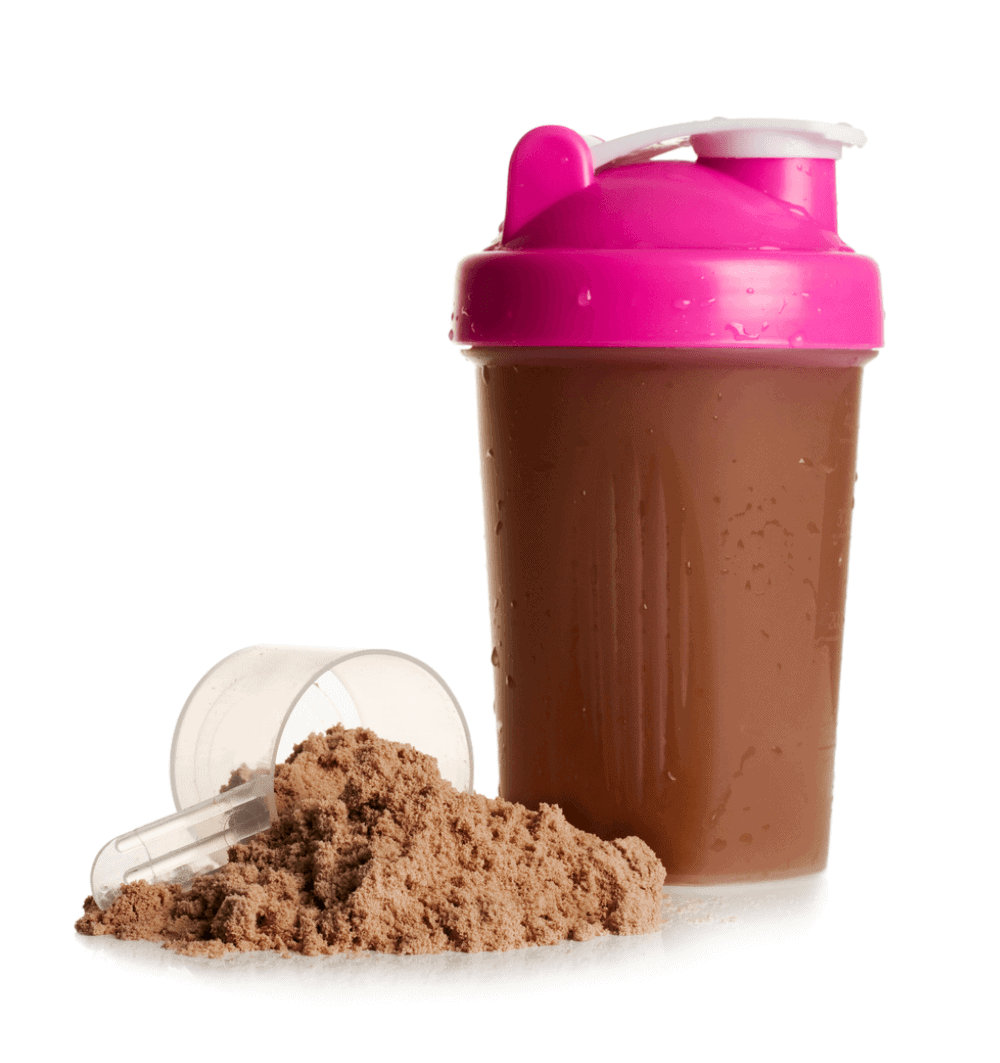 Nitro Tech Competitors
What is MuscleTech?
MuscleTech is a trusted brand focusing on sports nutrition supplements. The company was founded in 1998, with one of the first products being Cell-Tech.
After this supplement of carbohydrates and creatine, the brand released dozens of new products, focusing mostly on food supplements. Some of their other recognizable products include Hydroxycut and Muscle-Tech Hardcore. Iovate Health Sciences International Inc. is the parent company of MuscleTech. Other products from Iovate are Purely Inspired, Six Star, and XP Sports. Iovate Health Sciences International Inc. BBB rating is "F".
You can reach customer service at:
Email: shop@muscletech.com or info@iovate.com
Headquarters Address:
Iovate Health Sciences International Inc.
381 North Service Road West
Oakville, ON, L6M 0H4
Canada
Phone: 1.888.334.4448
US address: 3880 Jeffrey Blvd, Buffalo, NY 14219
Scroll below for one of the best products we've seen over the last year.
Ingredients
Nitro Tech Ingredients
Nitro Tech is a type of whey protein product, which means that it is mostly based on the proteins extracted from whey.
Whey protein is the watery part of milk, which is usually separated when the cheese is made.
But the protein is not the only product that is included in the creation of this food supplement.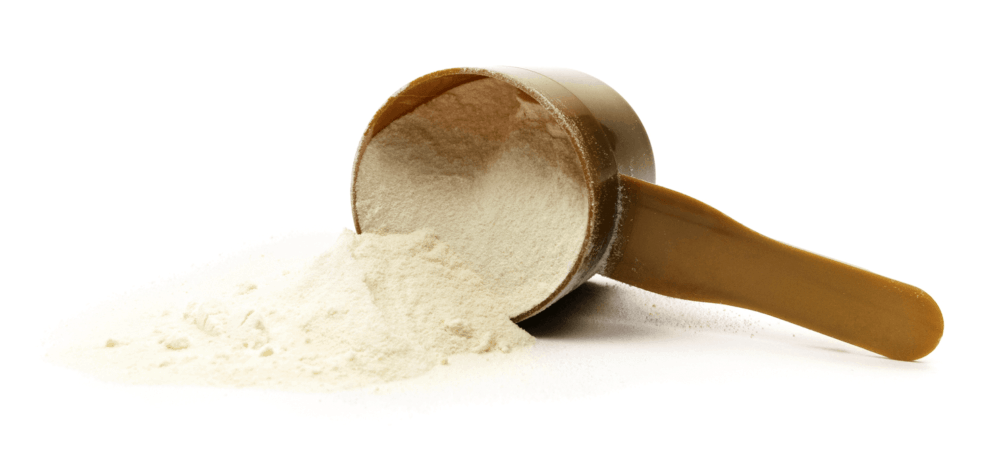 Whey Protein
People are usually unaware of how important the role of protein is in our bodies. The main use of protein is to repair tissues, but it is also used to create enzymes and several other chemicals in the body. Furthermore, protein is a part of our bones, blood, and, most importantly – muscles.
When it comes to whey protein, it is discovered that it improves the performance of athletes.
The amount of whey protein in Nitro Tech is 30g.
Creatine Monohydrate
Creatine is a collection of amino acids, and its most important role is to turn food into energy.
An average person consumes healthy amounts of creatine through red meat and the fish. However, creatine can also be found in many food supplement products such as this one, increasing the strength of the consumer.
Our bodies also produce creatine, and there are reports of damaged kidneys due to the overuse of creatine. However, creatine is a sporadic supplement and only brings Nitro Tech benefits rather than harms.
L-Alanine
L-Alanine is declared as a non-essential amino acid. This means that it is produced by the human body and does not require intake for the body to function. It is a part of Alanine, which is an amino acid that is used for the biosynthesis of proteins.
L-Alanine creates an "alanine cycle," which transfers amino acids into glucose. The glucose is then used for energy, thus improving our general energy during the workout and protecting our muscle tissue. Only 2 grams of L-Alanine is added to Nitro Tech.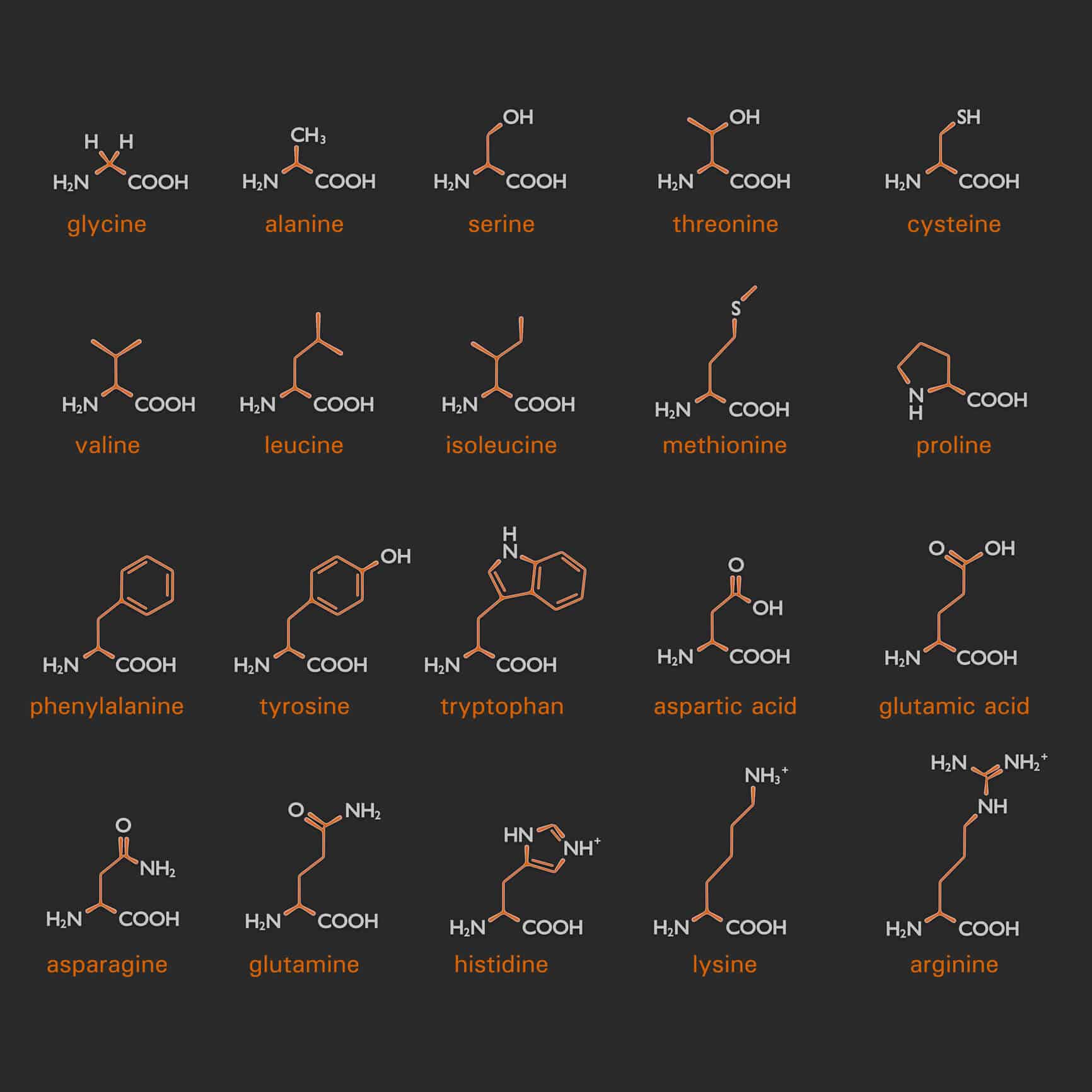 Taurine
According to Biomolecules and Therapeutics, taurine is an amino acid that makes blood flow better. It can be found in small amounts in meat and fish.
It is a conditional amino acid and can be made by the body.
You can find taurine as an ingredient in many energy drinks, and it is often advertised as a power-giving substance.
Although sometimes seen as harmful, taurine is safe if not overused (which often happens with bodybuilders and athletes).
There is 1 gram of taurine in Nitro Tech.
Glycine
Glycine is also a non-essential amino acid, and one of its purposes is to lower the muscle inflammation that happens in bodybuilding. However, its main purpose is to process the glucose that is taken in with NitroTech.
Glycine can be found in meat, dairy, fish, and legumes. 2 grams should be the appropriate daily intake when eating.
Papain
Papain is derived from the unripe papayas, and its main purpose is to help digest high-protein intake. Apart from taking it for protein digestion, papain can be used for treating radiation therapy.
It is highly advised, however, to avoid consuming papain during pregnancy and breastfeeding as there are unconfirmed indications that papain can result in birth defects.
50mg of papain is in Nitro Tech.
Amylase
Amylase can be found in saliva, and its main purpose is to disintegrate carbohydrates and make them into sugar, which will give you an instant energy boost. There is 50mg of amylase located in Nitro Tech, and it is, in fact, not extracted from saliva but seeds.
As of July 2019, the ingredient list includes:
L-Leucine
L-Isoleucine
L-Valine
Whey Protein Blend
Cocoa
Papain
Amylase
Flavors
Nitro Tech Flavors
Ingredients may change a bit if you choose a specific flavor of the product. However, Nitro Tech flavors include:
Milk Chocolate
Vanilla Cream
The product also comes in multiple varients, including Nitro Tech Elite, Nitro Tech 100% Whey Gold, Nitro Tech Ripped, Nitro Tech Power, Nitro TEch Casein Gold and Nitro Tech Elite 100% Whey Isolate.
Does Nitro Tech Work?
The intake of Nitro Tech results in higher whey protein intake. Although it is low in fat, this product is not a weight loss product, and its primary purpose is to be a dietary supplement for bodybuilders and athletes.
Therefore, expecting to lose weight just by taking Nitro Tech is not an option. It will simply feed your body with enough protein and enough energy for your workout. On the other hand, if you are a physically active person, you might as well find Nitro Tech working just fine for you.
Nevertheless, if you plan to use it without physically activating yourself, an opposite effect might be achieved, and the user might start gaining weight instead.
Finally, to answer the question – Nitro Tech does work as a dietary supplement, which is its primary use. It does not work at all like a weight loss product since it is not at all made for people who want to lose weight.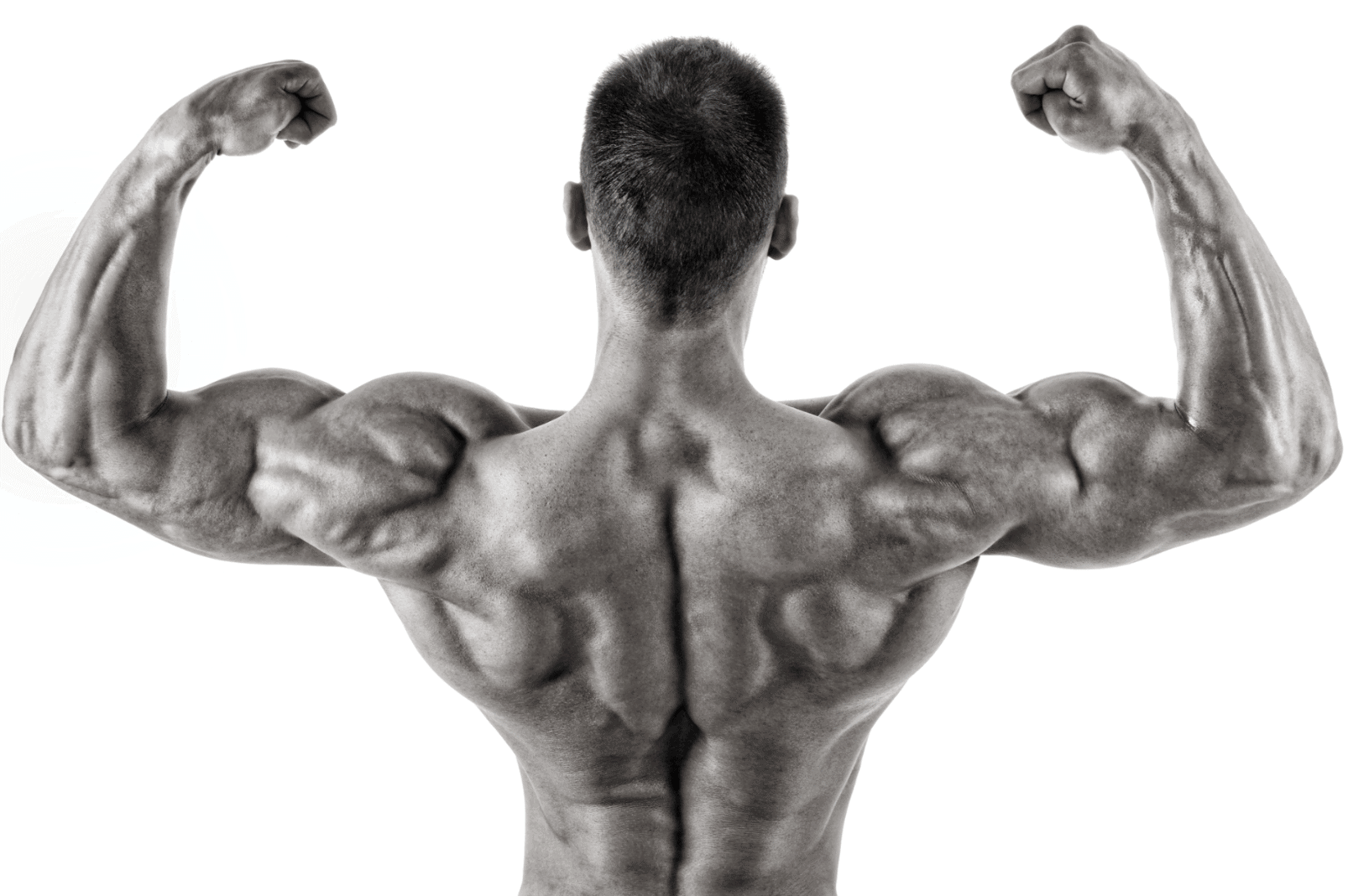 Benefits
Nitro Tech Benefits and Results
One of the primary Nitro Tech benefits is that it recreates muscles after the workout. Since our muscles are made of fibers damaged after a workout, Nitro Tech's whey proteins help us recover our muscles and get more energy.
Consuming Nitro Tech both before and after the workout is important. When we drink it before the workout, we get an energy boost, which can be maintained if we sip now and then throughout the workout. However, most of it should be consumed after our exercise to repair our muscles.
Apart from giving strength to our muscles, one of the Nitro Tech results is to make the muscles temporary look bigger due to the increased water flow into muscle cells.
You will notice during your workout that your muscles look slightly bigger than usual, and it is all due to the water in the muscle cells.
To make them big for a long time, you should constantly work out and have your daily dose of Nitro Tech.
When it comes to results, they are inevitable if you maintain a constant intake of Nitro Tech and stick to your workout schedule. Whey protein will speed up your muscle-building process, and the first results can be seen after a month of the constant workout.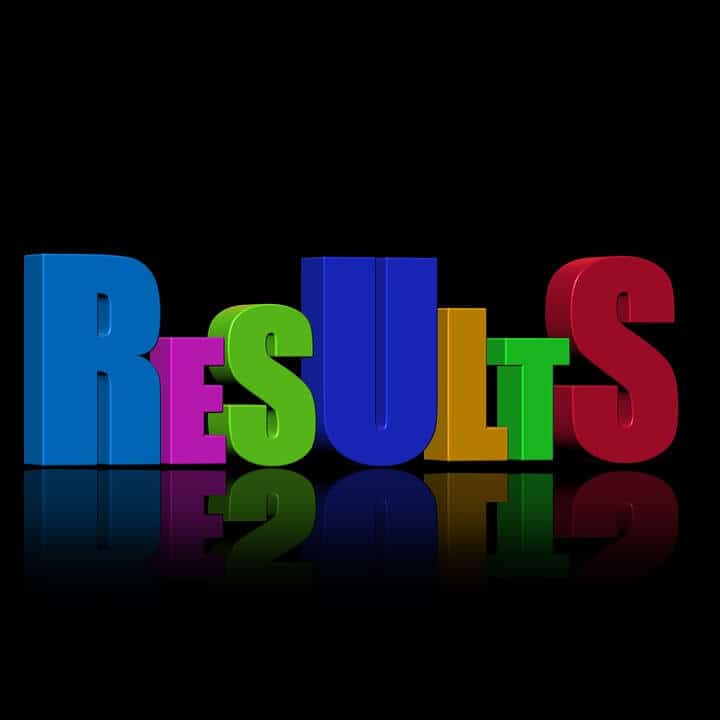 If you do not stick to the schedule and miss your workouts or daily intake, you might feel that the results are not as satisfying.
Skipping workout and not skipping Nitro Tech consumption may result in weight gain. It follows that skipping the product use and constant workout may result in a slower muscle build process.
Details on Nitro Tech and Weight Loss
The issue of "Medicine and Science in Sports and Exercise" published in May 2010 states an increased calorie burn in the day following the exercise day when whey protein is taken.
Therefore, if your exercise program is focused solely on reducing fat, the intake of Nitro Tech may have a positive impact on weight loss.
On the other hand, if you focus on building muscles, you will not lose weight. You are likely to burn fat faster and convert it into muscles. This way, you did not lose weight per se, but you substituted it for muscle weight.
Nitro Tech is not a weight loss supplement, and this Nitro Tech review focuses mostly on how this food supplement can boost your energy and improve your muscle condition.
Focusing on taking the product and not working out will not have positive effects on your weight, and you might end up weighing more than before you started consuming this whey-protein filled product.
Furthermore, NitroTech stands for a low-fat product and, compared to some other protein food supplements, it is more suitable for people who want to focus on low-carbohydrate and low-fat diets. One serving of Nitro Tech has approximately 160 calories.
How to Use (Take) Nitro Tech
Nitro Tech and other whey protein products are mostly consumed by mixing them with other fluids. Bodybuilders and athletes mostly use shaker cups and mix them with milk or juice. Many users complain about the taste of Nitro Tech, and that is the main reason why they avoid mixing it with water.
There are other benefits of mixing whey protein with milk or a sugary drink. Mixing it with milk will result in an additional amount of protein that is located in milk, which will further boost your energy and enhance the Nitro Tech effects.
Furthermore, mixing it with a sugary drink will give you more power as the additional ingredients of Nitro Tech will resolve all the sugars and give you more strength for the workout session.
You can use a glass, but the shaker cup is an ideal way to consume it because you can sip it during the workout, and it is much easier to transport it.

The manufacturers suggest that the best time to consume Nitro Tech is between major meals and after the workout as it will have the best impact then.
One intake should consist of 1 scoop of Nitro Tech mixed into six liquid ounces or two scoops mixed into 12 liquid ounces. The ideal daily intake should be four scoops of the supplement. For the best effect, a minimum of 6 weeks of intake is recommended. Furthermore, it is suggested that a lot of water should be consumed during the diet with this supplement – 8 to 10 glasses a day.
Nitro Tech Product Warnings
MuscleTech's Nitro Tech is not intended to be used by persons that are under the age of 18. Furthermore, if you are pregnant or have recently become a mother, you should also avoid the product while breastfeeding.
It is the best option to consult a doctor before you start a diet that involves Nitro Tech, especially if you have a medical condition.
Handle the product with extreme care upon intake to avoid possible side effects. It is advised to drink enough water to maximize the results and to avoid possible dehydration.
The package of Nitro Tech is often inviting for small children. Therefore, keep out of reach of the kids and do not use the tampered package.
Make sure to monitor your health constantly during the diet. If you notice changes to your health, report to your doctor and discontinue Nitro Tech use.
Is Nitro Tech Safe?
MuscleTech is a famous brand name in the bodybuilding and supplements niche. Their products are usually marked as safe, and so is Nitro Tech. As long as your doctor allows you to start your Nitro Tech diet, and you do not misuse it in any way, it can be concluded that the product is safe.
If you have any issues about safety before you start this product, it is always best to consult with your physician.
Nitro Tech Side Effects
Gases and Bloating
According to WebMD, gases and bloating are usually the side effects of the people who are lactose intolerant.
People who take the product and lactose intolerant will have the typical side effect that involves gases and bloating for up to two hours.
Nausea
Nausea can also be a side effect when it comes to lactose intolerance. However, as the International Journal of Sports Medicine claims, creatine is another trigger of nausea, and it can sometimes even result in stomach pain and diarrhea.
However, if properly consumed, Nitro Tech should not cause nausea, at least when it comes to creatine.
Nitro Tech Pros and Cons
Nitro Tech Pros:
All the ingredients are transparent now
A great combination of whey protein and other amino acids
It works and has a proven record of muscle gains.
Great for professional bodybuilders and athletes
A low number of calories
Nitro Tech Cons:
Nitro Tech Alternatives
The market is filled with numerous protein powders, and there are some really good alternatives to this product.
All of the Nitro Tech reviews suggest that the best alternative to this product is the Optimum Nutrition Gold Standard Whey Protein. Apart from being slightly cheaper from the Nitro Tech series of products, this one is also much more respected and more used by professional bodybuilders.
It is even more powerful because it has three different types of whey protein mixed, thus adding more energy and power to the consumer. However, all of that is also mixed with soy and lecithin, and there are certain artificial sweeteners.
Another great product is the Elite 100% Whey Protein. It is both cheaper than Nitro-Tech, and the ingredients do not contain creatine at all.
Furthermore, the creators of this product paid a lot of attention to the taste because the protein powders are often lacking appropriate taste. This resulted in a slightly increased amount of sugars, but it is still one of the great alternatives for Nitro Tech.
What Users Are Saying
What Users Are Saying
"Muscle Tech has always been my go to. Nitro Tech protein tastes great and mixes easily. No bloating or aftertaste. Would recommend to anyone."
"I used to get the best result with NitroTech; however, recently the product quality has changed and is not as pure as before."
"I've had a tough time maintaining energy levels as I had gained a bit more weight than I was comfortable with. This product has already boosted my energy throughout the day and when I wake up. I am looking forward to more results with this product."
Bottom Line
The Bottom Line on Nitro Tech
Now what you've been waiting for: our final verdict on Nitro Tech. Well, we like that the company behind the product has been in business for more than 20 years and that the supplement contains some natural ingredients.
Whether it's improved muscle building or fighting the symptoms of low T, we suggest going for a program that helps keep you on track with eating and exercise.
Among the best weight-loss programs we've found this year is one called Noom. It's amazing that the app works with human coaching and custom meal plans, but there's more than that. You gain access to expert articles, a program with extensive clinical support, and more.
It's also impressive that Noom has decided to work with a free trial offer for Dietspotlight readers for a limited time.
Learn More About Noom »