Almased Review

- 16 Things You Need to Know
Almased is a "weight loss phenomenon" meal replacement powder. Despite claims that Almased has "no added sugars," our research team was concerned that 1/3 of the shake's calories come from honey. The honey, they claim, supports healthy digestion and weight loss. Honey is sweeter than sugar and has more calories- can this ingredient support weight loss?
Our team headed straight for the customer reviews. What we found were hordes of negative comments on taste. This made us jump deeper into the ingredients to find out why. Next, we noticed the makers of this product claim that it's backed by science – we couldn't find any scientific research on this formula at all. Even though we're not off to the best start here, we still condensed our findings to bring you the truth on Almased.
Almased can be purchased through their Official Site.
Almased Video Review
Overview
What is Almased?
Almased is a family-owned business in Germany. They are known to distribute protein shakes as meal replacements to assist people with their weight problems. In the company's words, "Boost the Metabolism. Lose the Fat. Keep the Muscle."
Almased claims it isn't merely a diet but a lifestyle. If you have some life goals regarding body transformation and weight loss, they say it is the ideal product for you.
According to the website, Almased is the ideal meal replacement powder that assists in weight management, weight loss, and overall physical wellness. It is low-glycemic, which means it has a smaller effect on blood sugar increases. All the ingredients claim to be reliable and of high quality too. But, we want to know what research says about meal replacements. 
Obesity Reviews – "Programmes incorporating meal replacements led to greater weight loss at 1 year than comparator weight loss programmes and should be considered as a valid option for management of overweight and obesity in community and health care settings."
Nutrients – It may not matter if you choose to replace one or two meals a day to see results, according to research. "The substitution strategies of one or two meal replacements were effective in weight loss and fat mass decrease without differences between the two groups."
Mindfulness – But, there's research that claims you may need to invest more than money on meal replacement shakes to lose weight. You may have to invest some mental energies.
Update September 2020: Almased now offers a new flavor, Almond Vanilla. It uses the same high-protein formula and is gluten-free and diabetic-friendly.
Almased now offers an Ambassador program, where users can apply for incentives for sharing the word about Almased on social media.
Almased Competitors
How Did Almased Start?
Almased was created by Hubertus Trouille, a non-medical practitioner.  Almased is a family-owned business that started in Germany.  After becoming the market leader in Germany, Almased expanded its product line, as well as its markets and spread to the US, Canada, Austria, Switzerland and parts of the UK.
The product itself was created in the 1980s with the three natural and simple ingredients, including honey, soy, and yogurt, in his home.
Trouille wanted to make a product that would boost the metabolism of his patients. However, he ended up making Almased instead, which he claimed worked well and effectively for his patients' weight problems.
Scroll below for one of the best products we've seen over the last year.
Customer Service
Almased Customer Service Contact Information
Address: Almased USA, Inc. 1200 Corporate Center Way Suite 204 Wellington, FL 33414
Toll-Free: 1-877-256-2733
Phone: 727-867-4444
Contact form: https://www.almased.com/contact
Return Policy
Almased USA, Inc. does not sell directly to its customers. If you wish to return your product, or if your product was damaged during the shipping process, you will need to contact the seller directly. The seller's return policy will be your guideline for returning your purchased product. Almased does not accept or issue refunds from Third Party sellers.
Claims
Almased Claims
Almased claims it is an effective meal replacement that's popular all over the world. They also say it is considered one of the bestselling weight loss supplements as it is effective.
Almased is a natural product that does not have any artificial flavors or preservatives.  It also claims to improve your lifestyle, as well as wellbeing.
It also claims to increase energy levels and thermogenesis. It also claims to target the fat deposits in your body instead of the muscles.
Almased says this meal replacement solution is backed by US and German clinical studies, with over fifteen years of scientific research.  Additionally, Almased Meal Replacement claims to assist you with weight loss even without changing your exercise or diet levels.
They recommend combining this diet plan along with exercise to maximize its benefits.
The minimum duration for using it is six weeks. The most important information about this product is that it is effective as well as considered safe for most individuals.
Ingredients
Almased Ingredients
Almased is a natural product, and the primary ingredients include:
Soy Protein Isolate
The first and most important Almased ingredient is soy protein isolate. It is considered one of the highest protein soy sources.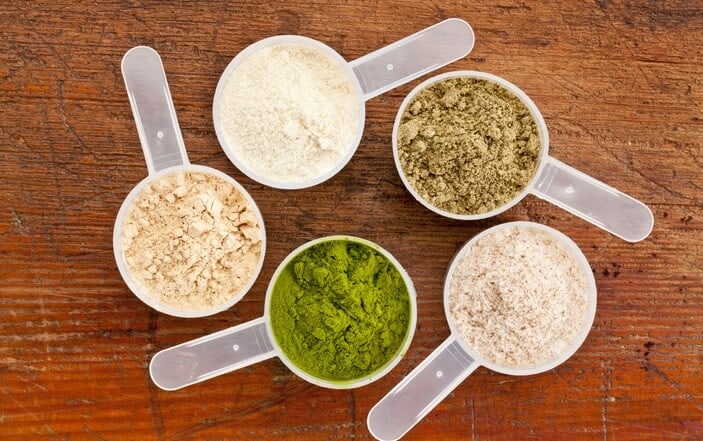 To create meal replacement and shakes, this ingredient is combined with a lot of other healthy ingredients.
According to the Journal of Perinatal Education, soy protein can offer multiple health benefits. However, research published in the Journal of Agriculture and Food Chemistry found it may not be the best form of protein to consume.
Overall, soy protein is heavily used in many products, according to Environmental Health Perspectives. 
Skim Milk Yogurt Powder
The second Almased ingredient is skim milk yogurt that claims to fetch your body an additional muscle-building protein source.
It is also an excellent source for providing riboflavin and calcium. A reduced amount of lactose makes Almased easier on digestion as well. The best thing regarding this ingredient is that the skim milk yogurt powder that helps Almased mix like a shake when mixed with juice or water.
According to the American Journal of Clinical Nutrition, skin milk may cause lower appetite when compared to fruity drinks.
Honey Enzymes
The third Almased ingredient is honey enzymes. The purpose of its addition is fermentation, which the company claims are important for weight loss.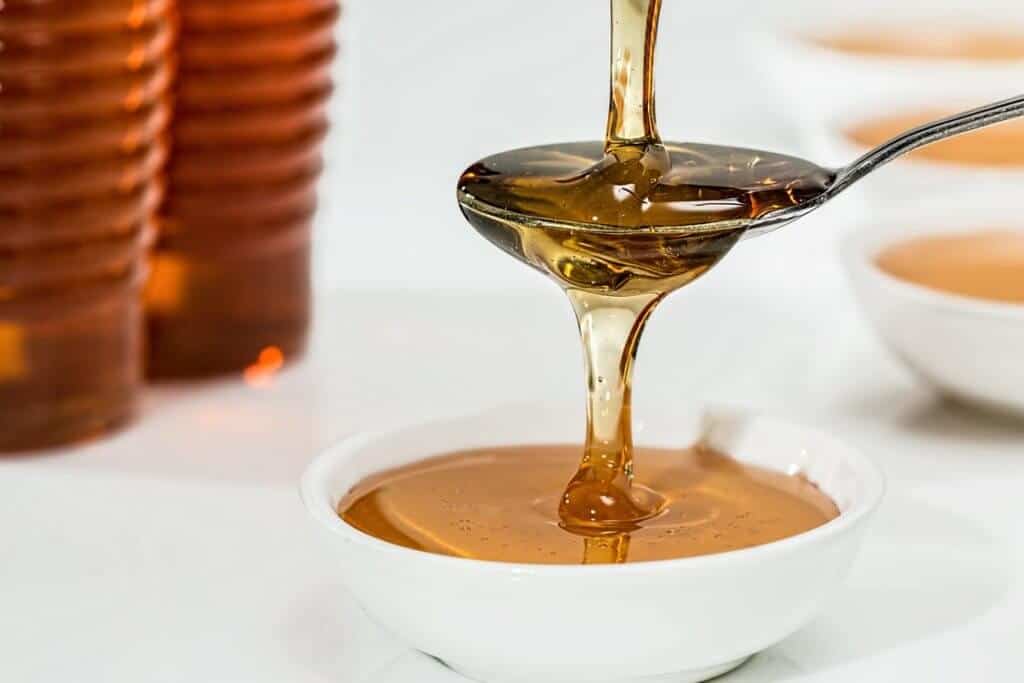 According to the product manufacturer, honey enzymes are added to assist in digestion and promote fermentation. Being unprocessed, raw honey retains all the natural minerals, vitamins, and natural enzymes.
Research published in Asian Pacific Journal of Tropical Biomedicine found that honey can have antibacterial and medicinal properties. In fact, one study published in Pharmacognosy Research noted that it can have "antioxidant, antimicrobial, anti-inflammatory" effects.
Vitamins
The importance of vitamins cannot be denied at any cost. Almased contains all unprocessed and natural ingredients.
The vitamins included in it are A, E, C, B1, B2, B6, B12, and D3.
Amino Acids
The amino acids included in Almased are isoleucine, lysine, leucine, phenylalanine, methionine, tryptophan, threonine, tyrosine, valine, and histidine. 
According to Recommended Dietary Allowances, these amino acids come from both animal and plant sources.
Almased Benefits and Results
This product is designed for people wanting to lose weight or want to maintain a healthy lifestyle. Yes, there are testimonials of users losing weight.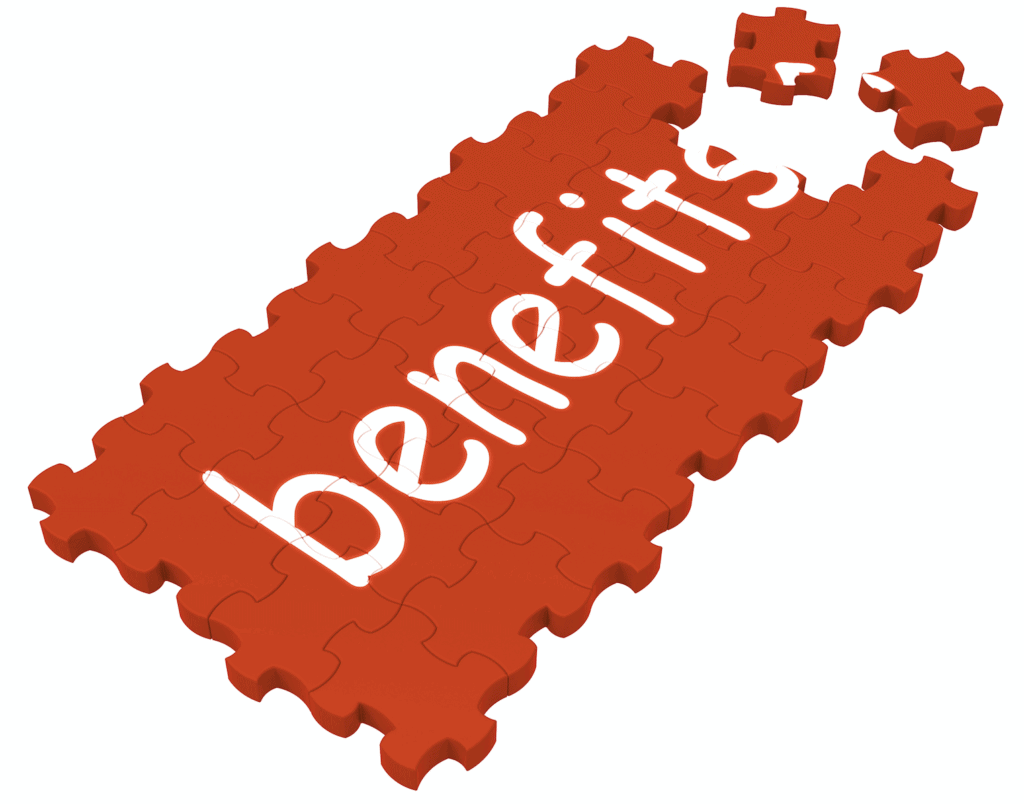 One of the claimed benefits of Almased is it helps you lose body fat, without sparing muscle mass. Almased also claims it has no side effects, and it's easy to digest so that it can be consumed more than once a day for maximum benefits to your metabolism.
A single meal replacement serving of Almased will keep you full for approximately 4 to 6 hours, according to the company. This supplement is packed with 27 grams of protein, which may help support lean muscle growth. An additional claim is Almased may help reduce appetite by helping you feel satiated and full.
Weight Loss
Details on Almased and Weight Loss
Weight loss is one of the most common problems faced by people today. The Almased claims to improve your metabolism and help you achieve quick and permanent weight-loss.
According to the official website, thousands of consumers worldwide claim that this diet plan is effective for weight loss and maintaining a healthy weight, but only after some time.
Phases
The Almased Figure Plan
The Almased Diet consists of four phases:
Starting Phase

Reduction Phase

Stability Phase

Life Phase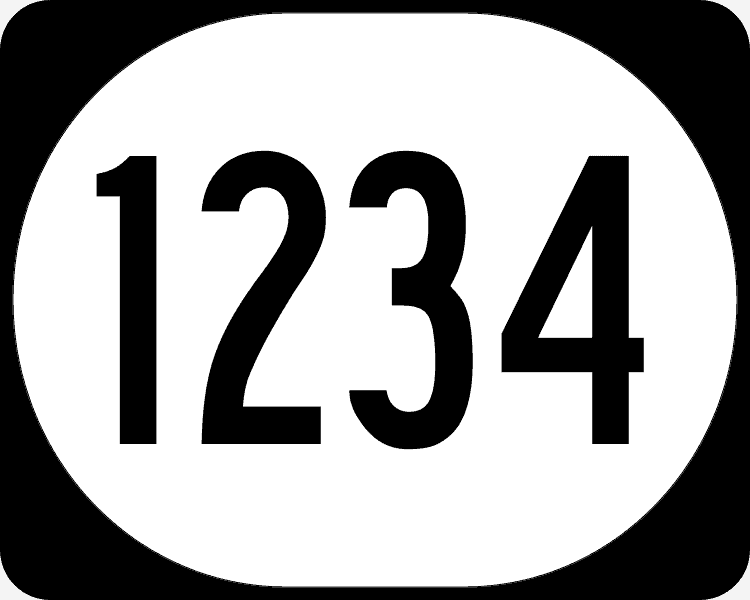 Starting Phase
When you begin with an Almased diet plan, it requires taking approximately three shakes daily. Along with 3 Almased shakes, you need to consume only 100% vegetable juice or vegetable broth.
The initial stage of the Almased diet plan claims it resets your body. For this purpose, you must not take any other kind of food. Moreover, you are suggested to take approximately three liters of fluid regularly.
You should remain in the Starting Phase for three to fourteen days.
Reduction Phase
As you think you are done with the first phase, the second phase begins. You must start the second phase towards the end of the second week or the start of the first week. At the end of this stage, Almased claims you will experience a steady and healthy weight reduction.
During this phase, you will replace two meals daily with Almased meal replacement shakes, and eat one solid whole foods meal, preferably lunch, but dinner will work as long as you are mindful of your carbohydrate intake. Limit snacks and fruit consumption.
Stability Phase
The third phase of the Almased diet plan is the stability phase. In this phase, you will enjoy two healthy meals per day, and substitute an Almased meal replacement shake for the third meal.
The ideal time to take the shake is evening. However, you can choose to have this any other time if it's more convenient for you.
Life Phase
Depending on your goals for losing weight, all the phases of the Almased diet plan can be extended a bit longer than mentioned. After you are done with all three phases, you can continue your previous routine and have three desired meals per day. It is suggested to take one Almased shake per day and three healthy meals during the Life Phase.
The diet plan can be downloaded for free from the internet.
Bikini-Emergency-Plan
In addition to the comprehensive, 4-phase diet plan, Almased has a quick fix emergency plan for slimming down within a short time frame to help your body get bikini ready or ready for a special occasion. This intense two-week plan results in rapid weight loss.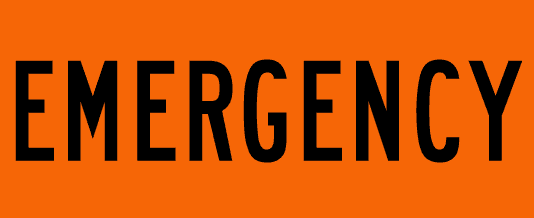 During the first week, drink three Almased meal replacement shakes per day. The only other permissible food for consumption during this first week is vegetable broth. During the second week, replace two meals with Almased shakes and consume a well-balanced meal less than 500 calories. Continue with the diet plan followed in the second week until you reach your optimal weight.
Side Effects
Almased Side Effects
While there's no mention of side effects from Almased, there's a chance some may notice side effects from the ingredients. The skim milk powder and soy protein have been known to cause stomach discomfort and digestive issues for some people.
Where to Buy
Where to Buy Almased
Buying Almased isn't a complicated task, as you will find many local pharmacies and supermarkets. It is also available at online retailers such as Walgreens, CVS, Pharmacy, GNC, Energetic Nutrition, Vitacost, SwansonVitamins, and Amazon. The most important thing is to buy it from a reliable retailer. Prices vary per website. This product is also sold on its official website. Be certain to shop around for the best prices and lowest shipping costs.
How to Use Almased
For one shake, blend eight level teaspoons (50g) of Almased with 10 – 12 ounces of bottled or filtered water and 1 – 2 teaspoons of olive oil, flaxseed oil, or walnut oil. You can also substitute unsweetened almond milk, soy milk, or skim milk for water. However, you will achieve the best weight loss results by using water.
Warnings
Almased Warnings
The packaging states that nursing or pregnant women must avoid using Almased.
In March 2016, the Environmental Research Center, Inc. sent Almased a Notice of Violation for containing lead.
Alternatives to Almased
While many users have positive reviews about Almased, some find the product less favorable. We searched for a few good alternatives to Almased meal replacement shakes, such as:
Isagenix
Isagenix Isalean is similar to Almased meal replacement shakes. It contains less protein – just 24 grams, 11 grams of sugar, and 240 calories.
Herbalife
Herbalife Formula 1 is a meal replacement shake containing only has 9 grams of protein. The supplement is easy to use and affordable.
Slimfast
Slimfast is a good contender for Almased – it's affordably priced, and there are two options for meal replacement: shakes and smoothies, each with equivalent nutrients. Slimfast is more affordable than Almased. The products have slightly less protein, 20 grams, but significantly less sugar than Almased – only 1 gram.
310 Shake
310 Shake is a good value. The product also provides 15 grams of protein per serving. 310 Shake doesn't contain fat, sugar, and it's only 90 calories per serving.
Lawsuit
On September 2, 2020, Abelardo Martinez filed a Complaint in California State court against Almased USA, Inc. Plaintiff Abelardo Martinez alleges that www.almased.com is not accessible per the WCAG 2.0 accessibility standard(s).
On February 9, 2021 Robin Hinton filed a Civil Right and Employment Discrimination lawsuit against Almased USA, Inc.
What Users Are Saying
What Users Are Saying
"I thought I would try it and I could not stand it. Someone told me it tasted like Horlicks, but nothing like it! I tried it for a few days but did not lose any weight and just could not stomach any more."
"I don't use Almased for weight loss per se. I use it because it is the only fiber type product that I have found in over 30 years that keeps my digestive system on track. Bonus is that it tastes good (even dry), you can mix it in orange juice, yogurt, etc. and it does not change the taste or texture."
Bottom Line
The Bottom Line on Almased
Almased is a meal replacement shake offering low calories and protein potentially helping you lose weight, boost metabolic rate, and support a healthy weight management plan. However, there are always alternatives to add to your personalized plan.
Are you sick and tired of that extra weight? Why not consider adding a weight-loss app to your healthy diet and exercise plan.
One of the products we like the most is Noom. The app works with medical doctors and nutrition professionals to create a platform with personalized menus, exercise tracking, human coaching and so much more. Plus we love that Noom is clinically proven to work just as the company claims it will.
When the company saw people were seeing changes and results in as little as two weeks, they immediately decided to offer a free trial offer of Noom to Dietspotlight readers.
Learn More About Noom »