Ensure Plus Review

- 17 Things You Need to Know
We hear a lot of buzz about Ensure Plus. We decided to take a closer look at ingredients, side effects, clinical research, and customer service quality. Additionally, we dissected hundreds of reviews and comments. Then, we refined and summarized to give you the info you need.
Ensure Plus can be purchased through their Official Site.
Overview
What is Ensure Plus?
Ensure Plus nutrition shake is a member of the broader Ensure line of products manufactured by Abbott Nutrition. The product line includes: Ensure Original, Ensure Original Powder, Ensure Original Pudding, Ensure Plus, Ensure Enlive, Ensure High Protein, Ensure Clear, Ensure Max Protein, Ensure Light, Ensure Compact, Ensure Surgery and Ensure Pre-Surgery, to name a few.
The purpose of the Ensure Plus drink is to offer users a high caloric drink (350 calories per serving, instead of the 220 of the classic Ensure), and high nutritional value regarding vitamins, minerals, and proteins.
Ensure Plus is for weight gain, but it's often considered a meal replacement shake. Do meal replacement shakes help with weight loss?
Nutrients – Research from 2016 shows that controlled-calorie meal replacements are beneficial for weight loss over a 24-week timeframe.
The BMJ – Total meal-replacement programs, where all meals are replacements with supplements of some kind, are effective in promoting weight loss. However, it could be because many of these programs are very low calorie supplying fewer than 1000 calories a day.
Frontiers in Nutrition – Unfortunately, the reduction in weight may be temporary. Research shows that significant weight loss achieved with meal replacement programs tends to be regained over the long-term.
Ensure Plus Competitors
Company Bio
How Did Ensure Plus Start?
Ensure Plus started with Abbott Nutrition's mission to provide the market with products whose ease of use and nutritional value can be of great help for those attempting to sustain their weight or avoid malnutrition.
Ensure started as a product designed to help people acquire balanced and complete nutrition with maximal ease and minimal effort.
It first appeared on the market in 1973, and the original Ensure mix is still available.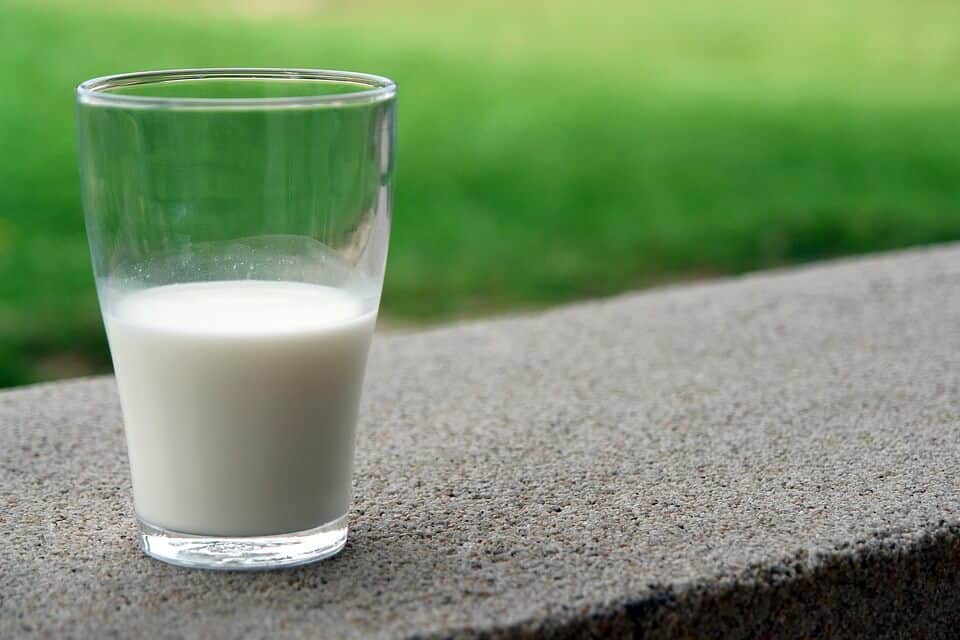 But, other nutritional products by the same company have been released since then.
Ensure Plus Nutrition Shake is one of those products built on the excellent reputation earned by the company during all that time.
Abbott Nutrition has been around for more than a century and has earned a high reputation in its market by providing products of excellence in the nutritional field achieved by incorporating substantial scientific advances into them. Abbott Nutrition in Columbus, OH is part of a division of Abbott based in Abbott Park, IL. Abbot Laboratories has "No Rating"(NR) with the BBB. Customer reviews rate the company with 1.06/5 stars, based on 33 total reviews.
Abbott Nutrition Address: 3300 Stelzer Rd Columbus, OH 43219-3034
Abbot Laboratories Address: 100 Abbott Park Rd Abbott Park, IL 60064-3500
Abbot's other products include Similac PediaSure, Pedialyte, Ensure, ZonePerfect, Glucerna, Elecare, ZonePerfect, Perative, Pivot, Juven, and Nepro.
Scroll below for one of the best products we've seen over the last year.
Claims
Ensure Plus Claims
The claim made by Abbott Nutrition Laboratories about Ensure Plus Nutrition Shake is that it is a source of high-density nourishment.
This product helps those attempting to gain weight, avoid malnutrition, and weight loss.
Halal, Gluten-Free And Suitable For Lactose Intolerance
A more general claim made by Abbott about their nutritional products is that they have been created with the help of leading scientists and clinical studies.
They even provide five clinical studies on their website to support their work in the field, though it must also be noted that five clinical trials or studies may not be a lot to some.
However, Abbott does provide some evidence based on scientific work, putting their products way above the usual standard of proof followed by most products in the health supplements market.
Ingredients
Ensure Plus Ingredients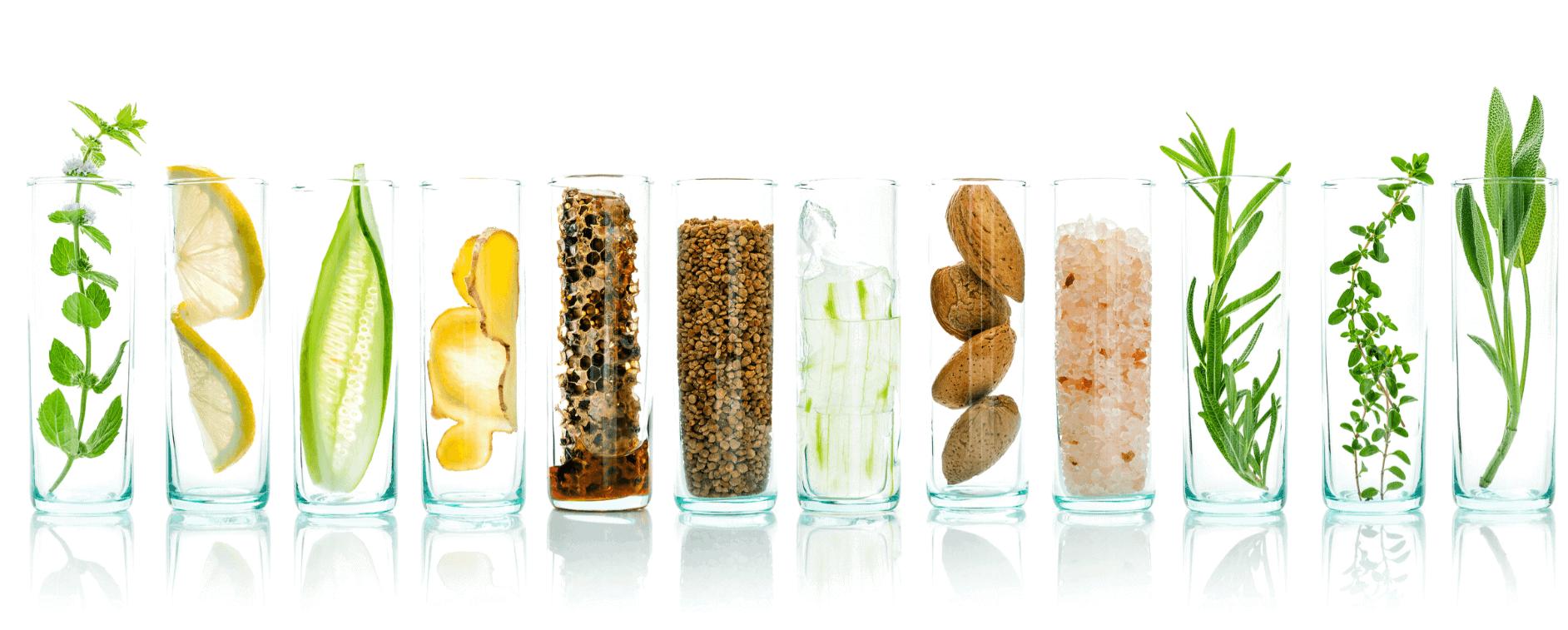 The ingredients list in Ensure Plus shakes is long but contains quality ingredients, vitamins, and minerals. The label does not indicate whether or not any ingredients are derived from GMOs, or make clear if any artificial additives are included. However, Ensure's website does note some artificial flavors may be used.
Because there is such variety in the formula, we'll highlight some of the essential ingredients.
Biotin:
This is a lesser-known member of the micronutrients family.
It is a coenzyme and a member of the B complex family at the same time; it's also known as vitamin H.
Pantothenic acid:
Also not as popular as other minerals, vitamins, and micro-nutrients, it's a water-soluble vitamin in the B-complex.
Chromium:
This mineral is needed in trace amounts in the human body.
It plays a very critical role in many of the body's most important functions, particularly those that have to do with glucose metabolism, according to the Journal of Nutrition.
Proteins:
From all the nutrients we consume, proteins are perhaps the most important because they play a critical role in every organ and every process of our body. Yet, this is chemically so complex that our body cannot produce them internally.
Every protein our body uses must be ingested through food or supplementation.
Phosphorus:
This element is the critical piece in the cell metabolism of every living cell on the planet as it is the core of a molecule called ATP, which is every cell's source of energy and the purpose of the breathing process.
While the body needs it in only minimal amounts, it still one of the most critical elements of life.
Other Ingredients:
Ensure Plus also contains:
Corn maltodextrin (an artificial sweetener)
Sugar
Milk protein concentrate (to add protein)
Artificial flavor
Carrageenan (a seaweed extract, which may have laxative effects)
Cellulose gum (an indigestible wood pulp used for thickening)
Soy protein isolate (a protein which is often GMO)
Does it Work?
Does Ensure Plus Work?
This question is, of course, of fundamental importance when assessing the usefulness of any dietary supplement.
Answering this question is very hard for most supplements because since these are not medications but just "food," so to speak, they don't need to go through the tight process of verification and scientific studies any drug needs before it can reach the market.
And this is the point at which Abbott Ensure Plus provides evidence, a significant difference compared to almost all products on the market: useful information gathered carefully through clinical studies.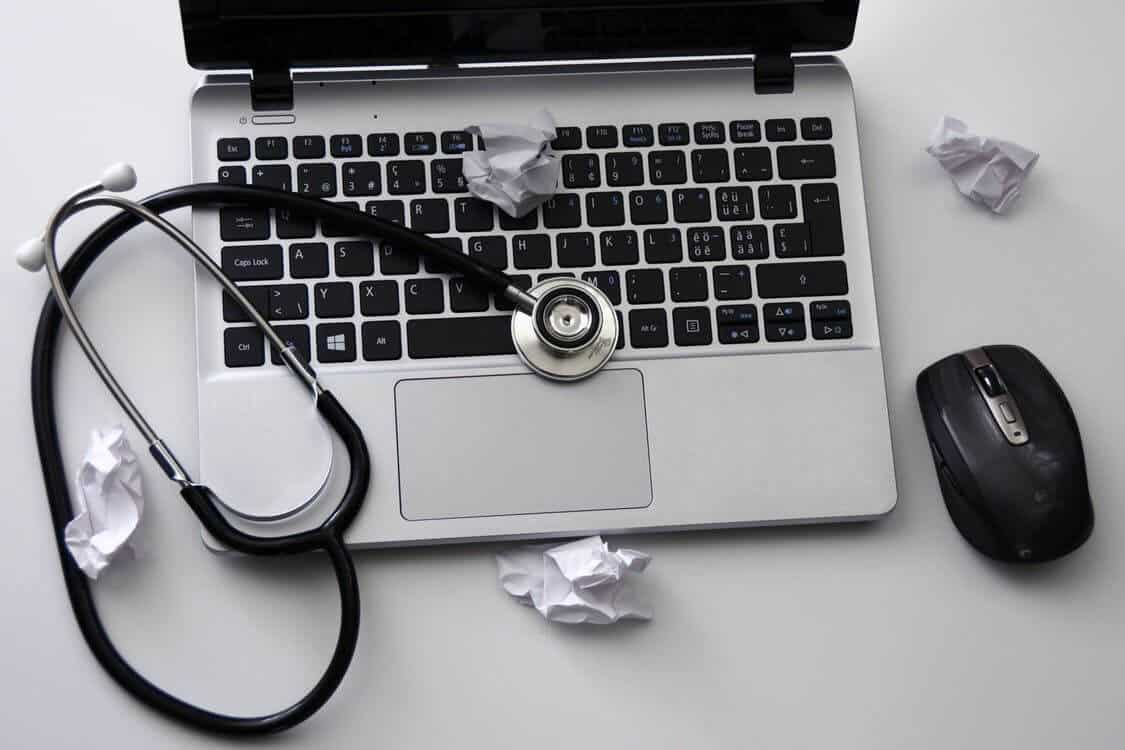 The clinical studies offered by Abbott Nutrition deal with patients who have felt the effects of involuntary malnutrition due to chronic or acute illnesses and also how the oral intake of high protein shakes has helped correct and prevent the appearance of malnutrition.
Patients also avoided the complications that arose from the lack of proper nourishment in persons whose health condition is already deficient.
Ensure Plus drink is one of the very few dietary supplements to support its effectiveness with research.
This kind of research article usually cannot provide a final judgment on a standard product's final results because most supplements lack the hard scientific work and clinical trials that can allow a responsible researcher to support a product.
Fortunately, this is a case in which we can say that the benefits of Ensure Plus Powder, Ensure Plus Shakes, and Ensure Plus Drink are authentic and have been scientifically proven beyond all reasonable doubt.
Benefits & Results
Ensure Plus Benefits And Results
The main benefit of Ensure Plus (in all its Ensure Plus flavors) is to be, basically, a meal you can drink quickly in a single go if you want.
Each portion includes:
350 calories
27 vitamins and minerals
16 grams of proteins
It's supposed to give you a complete and well-balanced nutritional intake without even having to chew or cook anything at all.
Acquiring those calories and proteins in such a quick and effortless way is very useful for many kinds of patients.
Seniors often find it hard to eat correctly because their digestive processes have already deteriorated due to age or possible complications from chronic illnesses.
In those conditions, they risk becoming malnourished without ever meaning it, which, in turn, makes all their other conditions worse.
Young people can find themselves in an equally-bad place as well.
Youngsters or just adults who are in the process of recovering from surgery, or who are experiencing the side-effects of chemotherapy find it very hard as well to bring themselves to eat something and even harder to digest it and keep it down.
For them, Ensure Plus Milk, Ensure Plus Powder, Ensure Plus Shakes, Chocolate Ensure Plus can provide enough nutrients, calories, and proteins to keep the risk of malnutrition in check.
Clinical trials have backed up all these benefits.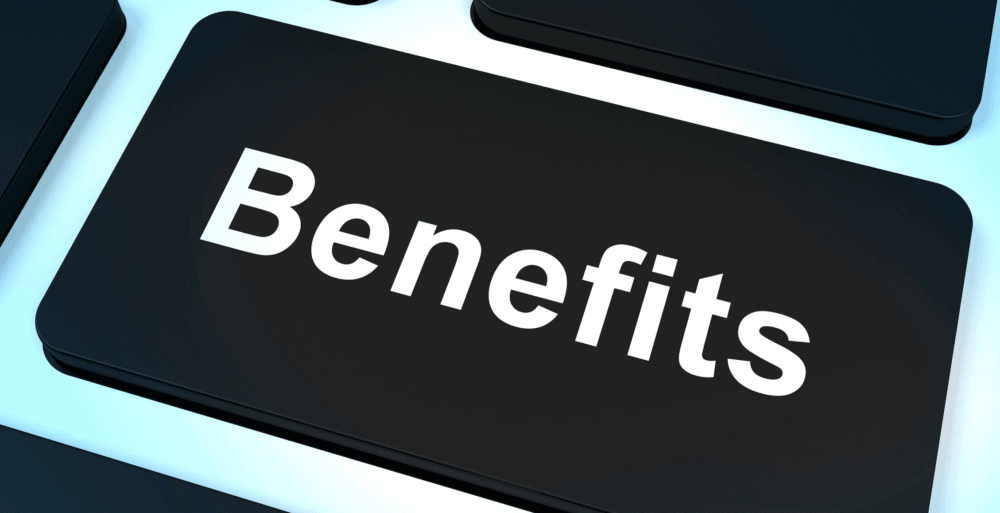 Weight Loss
Details On Ensure Plus And Weight Loss
Ensure Plus is a product that aims to deliver calories and proteins, not to avoid them. As such, the Ensure Plus calories are meant to help people either maintain their current weight or even to gain weight with a particular emphasis on muscle mass.
This is not meant as a product for weight loss, but weight gain and clinical studies show that it does a good job.
It often happens that new users find it easy and convenient to drink their Ensure Plus shakes and start skipping meals.
This is not the correct use this supplement should have, but it can help prompt some users to lose weight as a side-effect.
The drink alone doesn't provide all the calories, proteins, and nutrients needed to keep your body weight up to par. To cause weight gain and promote muscle gain, you should use Ensure Plus as part of a healthy diet containing sufficient calories.
Instructions
How To Use (Take) Ensure Plus
Taking advantage of the health benefits of Ensure Plus is very simple.
All you need to do is buy a can one of your favorite Ensure Plus flavor, chill it if you prefer it cold, then shake it thoroughly and drink it.
Ensure Plus is widely available in stores as popular as Walmart, and it comes in many different versions to suit lots of different personal tastes and preferences:
Ensure Plus Vanilla
Ensure Plus Milk Chocolate
Ensure Plus Strawberry
Ensure Plus Dark Chocolate
Ensure Plus Butter Pecan
Side Effects
Potential Ensure Plus Side Effects
Ensure Plus is not a drug, so it's technically free of side-effects in the normal sense of the word.
But, there are some things worth keeping in mind when drinking Abbott Ensure Plus frequently.
It's a supplement.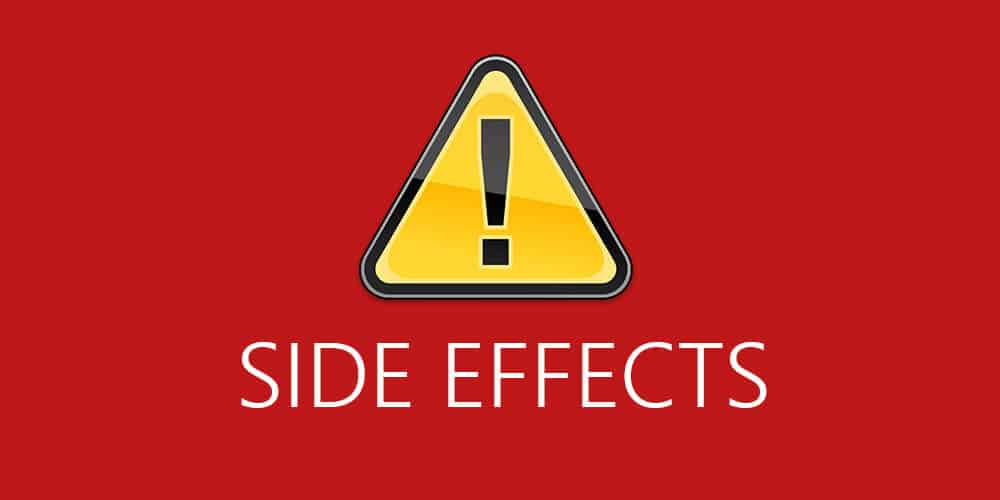 This means that having it frequently doesn't mean you can stop eating properly.
Which is to say that having it as an extra snack throughout the day, or as a dessert in your main meal, or as something to drink on your coffee break can indeed improve your daily nutritional intake.
But if you start skipping meals to save time (or for any other reason) thinking that it will all be fine as long as you're drinking your Ensure Plus, there is a good chance you may create problems for yourself.  You could face a situation in which you start to lose weight and lack proper nutrients, which is the opposite of using the Abbott Ensure Plus.
As with anything new you introduce into your diet, it could have a laxative effect (diarrhea) or other gastrointestinal side effects until your body gets used to it. If you are unsure about its use, especially if you take medication, checking with your doctor before using it is a good idea.
Interactions
Interactions with Medications
Some Ensure Plus ingredients could have interactions with other medications.
It would be safer always to consult a professional to make sure that nothing in the mix that could create a problem when it meets your everyday medications inside your body.
Product Warnings
Ensure Plus Product Warnings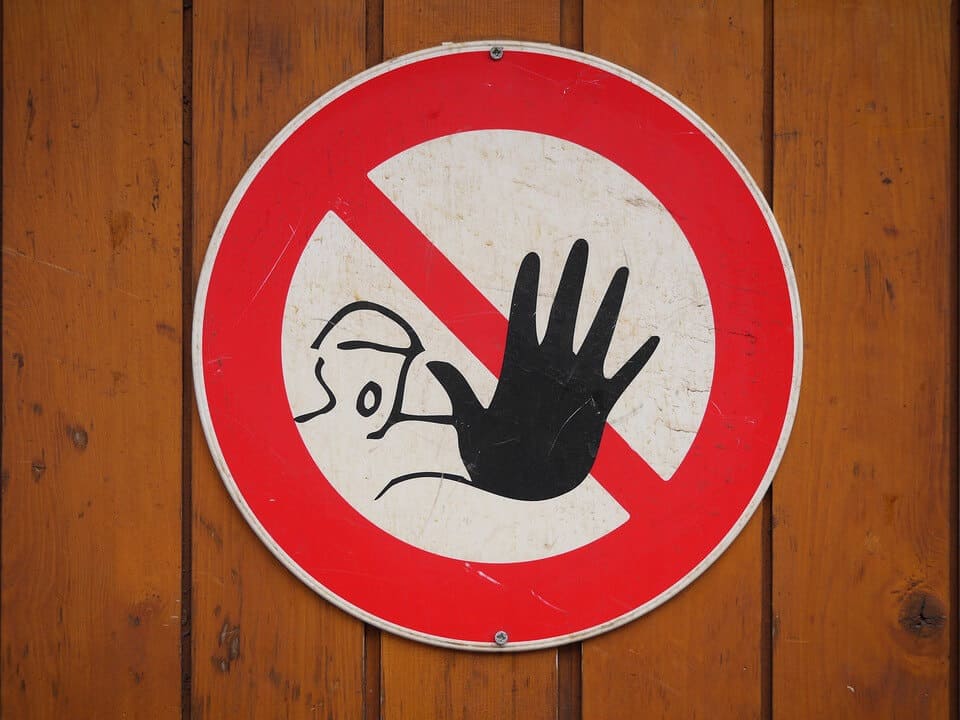 The warnings issued by the manufacturer of Ensure Plus are very simple:
It's not for use in IV form
It's not to be drunk by people suffering from a rare hereditary metabolic condition known as Galactosemia
Galactosemia lack an enzyme in their body responsible for the digestion of a particular simple sugar called galactose.
Recipes
Ensure Plus Recipes
Many recipes using Ensure products can be found on the Ensure website. For example, here is a recipe for Key Lime Frost; a note on the recipe indicates Ensure Plus can be substituted for the Ensure Original:
Key Lime Frost
Makes: 2 servings
Ingredients
1 cup Vanilla Ensure Original* Nutrition Shake
1/4 cup fresh or bottled Key lime juice
1/2 cup peeled and diced Granny Smith apple
1/2 cup ice
2 teaspoons granulated sugar (or 2 packages of
sugar substitute used for baking)
Directions
Combine all ingredients in a blender. Blend on high
until smooth.
Lawsuits
Any Ensure Plus Lawsuits?
We were not able to find any history of lawsuits, including Ensure Plus, as such.
However, a class-action lawsuit was filed against the company that manufactures Ensure (Abbott Nutrition), complaining that Abbott is capitalizing on the fear of "baby boomers" that lack enough muscle mass to live healthy lives as they grow older without the product.
The lawsuit challenged the company's marketing strategies, especially the name "Revigor" in its products, claiming that it lacks any scientific validity to present it as a useful auxiliary in growing additional muscle mass or causing any muscle gain.
While the lawsuit was filed, it was dismissed twice by a federal judge.
Alternatives
Ensure Plus Alternatives
Several other supplements used to be on the market can give you advantages similar to those provided by Ensure Plus.
Abbott Nutrition also manufactures many of them. Here are some choices:
Ensure Plus Yogurt
It follows the same formulation in being high in caloric content, proteins, and micro-nutrients.
It has a different texture, which many people find to be more agreeable with the tongue.
Ensure Plus Fiber
It adds prebiotics to the mix, so that bowel function remains normal and healthy.
Ensure Plus Juice
It's a fat-free version of Ensure Plus, which makes it ideal for those who want the nutritional advantages without the high caloric intake.
Ensure Plus Savoury
It's for those without such a sweet tooth who prefer an option in which sugar is not the dominant flavor.
Ensure Plus Creme
This is a dessert, not a drink. It comes as a pudding that offers 175 calories in every portion.
Ensure
It is historically the oldest member of the family, and it usually is the entry point of users into the world of Abbott Nutrition supplement drinks. It has 220 calories per serving.
Where To Buy
Where to Buy Ensure Plus
Ensure Plus may be purchased online or offline at retailers including:
Walgreens (or walgreens.com)
Jet
Walmart
Target
Amazon
CVS
Official Abbott website
What Users Are Saying
What Users Are Saying
"I love Ensure Plus. I'm 45 and I drink them when I feel sluggish or have been sick. I like most of the flavors and I'm picky."
"As I have a very active life I bought Ensure Plus, not only to keep my weight but also to gain some pounds. But actually I lost some after two weeks of having one bottle a day. At the beginning it was just diarrhea and pimples all over my face. But then I started having strong stomachaches and I felt weak during the day. So I checked my diet and tried changing it. When I stopped drinking Ensure I started feeling much better; my energy and strength came back and the pain in my stomach is also gone."
"After being prescribed Adderall XR I've struggled immensely with eating and getting adequate nutrition, but this has been a lifesaver. It's one of the few things I can ingest without feeling physically sick. It tastes great and the nutritional value is on par with what I'd be getting from the food I'd typically eat. Love it."
Bottom Line
The Bottom Line – Does Ensure Plus Work?
Are you heading out to buy Ensure Plus? Well, we like that the supplement contains some natural ingredients and the longevity of the company, but we have concerns about this one because the business doesn't provide scientific evidence that the product helps build strength. Also, we have reservations due to reports of adverse side effects and high sugar content.
Do you want to build strength, without the empty calories? Well, we suggest going with a program that can meet your individual goals and needs.
Among the best programs we've seen this year is one called Noom. With Noom, you get a personalized meal plan, a human coach, interactive support groups, and so much more so you can start making healthier choices.
The makers are so confident in Noom, they're offering Dietspotlight readers a free trial offer – amazing option.
Learn More About Noom »