1st Phorm Review

- 18 Things You Need to Know
1st Phorm sells an extremely wide variety of products, with some of their more popular ones being Phormula-1, MasterBrain PM, and MegaWatt V2. Their products contain a wide variety of ingredients, like the Phormula-1 Matrix and common vitamins.
Unfortunately, this seems to come at a high cost, with most individual supplements starting at $50 and sometimes reaching $200.
Not only did we look into 1st Phorm's supplements, but we also looked into their sports affiliate program and TransPhormation Challenge to learn more about the company itself.
After reviewing the company's information and some of their popular products, as well as their athletic gear, we gathered the most important facts to give you the information you need.
1st Phorm can be purchased through their Official Site.
Overview
What is 1st Phorm?
1st Phorm claims that they can help you achieve your health and fitness goals by providing you with supplements that are made of scientifically supported ingredients.
From 1st Phorm's muscle building supplements to 1st Phorm's diet pills and fat burners, the company doesn't just create the products but also uses them personally.
1st Phorm Competitors
1st Phorm Company Details
Andy Frisella and Chris Klein founded 1st Phorm in 1999. However, the online store, Supplement Superstores and Paradise Distribution sell the products.
The company believes in providing high-quality products to its consumer base, products the owners also use. They offer a 110% money-back guarantee on all products.
In addition to selling their products online, they also offer an affiliate program to those who wish to become sponsored brand athletes.
1st Phorm address:

P.O. Box 775217

Saint Louis, MO 63177

1st Phorm phone number:

1-800-409-9732
1st Phorm is not BBB accredited but it does have an overall rating of A+. The company also has 2 customer reviews.
Scroll below for one of the best products we've seen over the last year.
Claims
1st Phorm Claims
According to the company website, 1st Phorm is a premier supplement company that only uses the most effective, safe ingredients available.
The company offers products in 11 different categories, each with its own specific claims.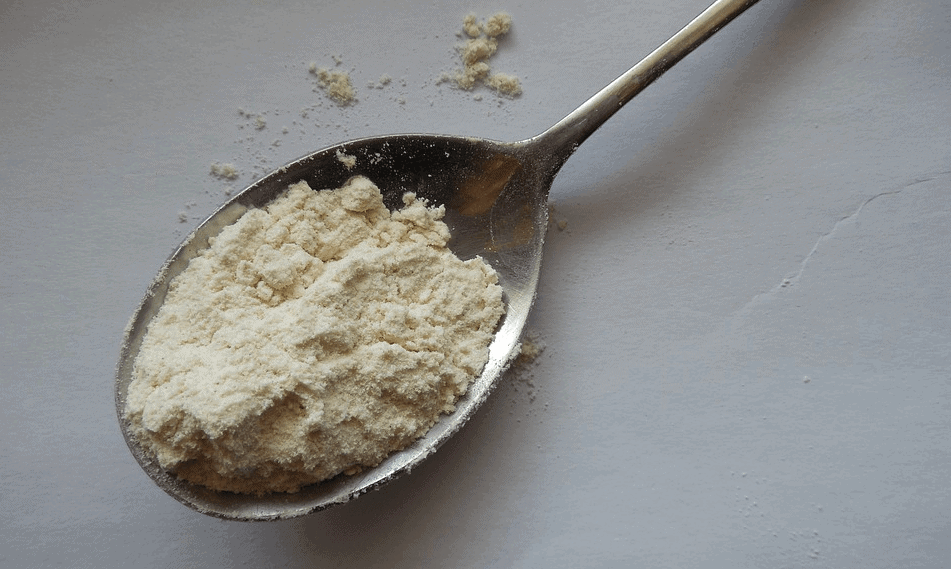 It offers:
Protein Powders
Workout supplements
Multi-vitamins
Fat burners
The company also allows you to review their products based on your goals.
You can choose from:
Weight loss
Muscle building
Health and wellness supplements
The website claims that the company is dedicated to helping anyone who is striving for a healthy lifestyle or who wants to improve their body to achieve whatever goals they set.
They do this not only with supplements but by encouraging athletes to join the 1st Phorm Legionnaire Program.
Does it Work?
Does 1st Phorm Work?
According to 1st Phorm weight loss reviews, many people who use fat burner products say that they work well. Some say they lost more inches using the product than without it, indicating their body was burning more fat and building more muscle.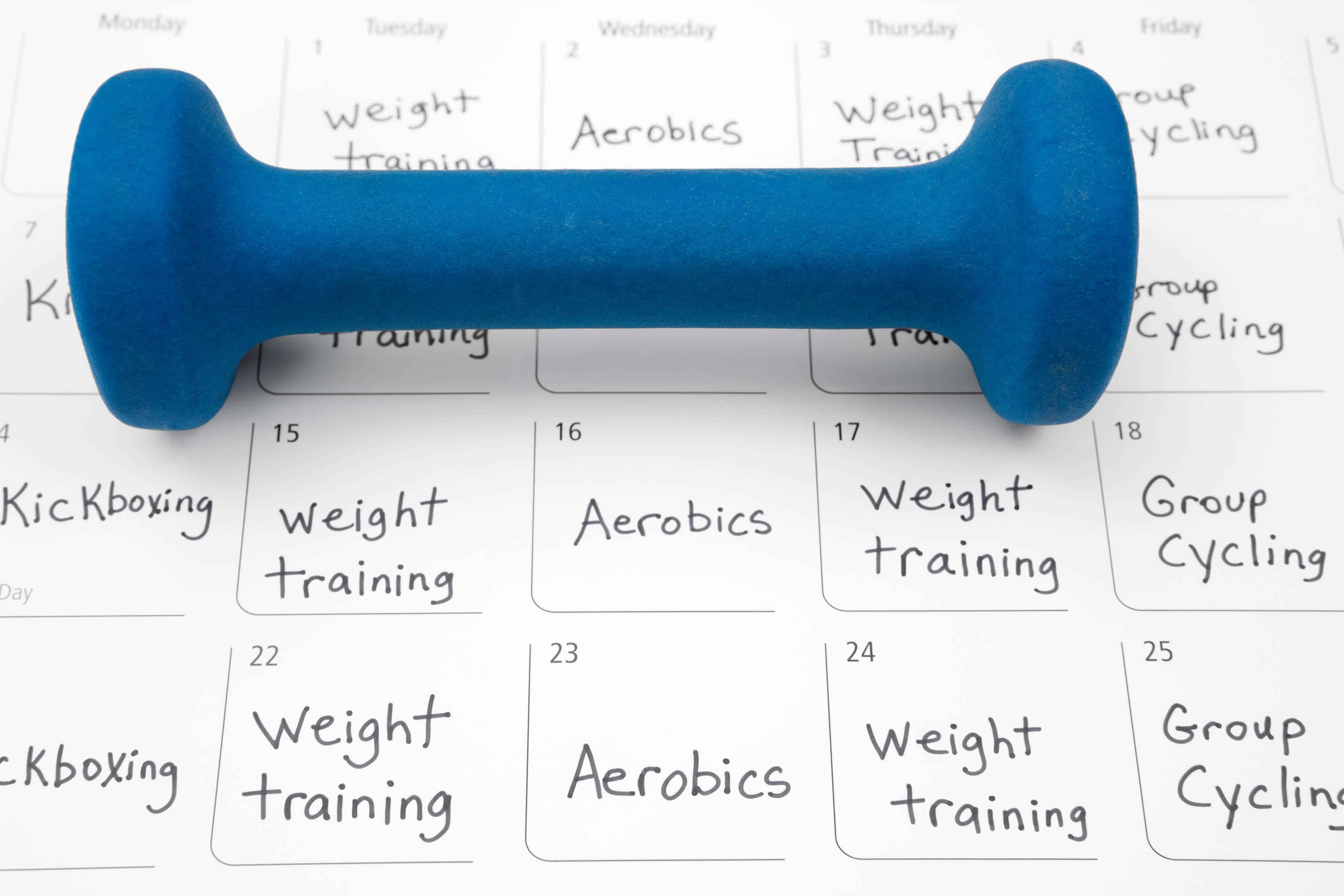 However, those who used the product also followed a healthy diet and were in an exercise program. Some of the programs were quite rigorous, so it is difficult to determine if 1st Phorm was responsible for the added fat loss or the change in diet and exercise. Even 1st Phorm admits there is no magic pill for fat loss.
However, several of them have been shown to have fat-burning possibilities. Unfortunately, there is limited scientific research that proves those ingredients burn fat. But, since there is some proof that they offer that benefit, it is possible that 1st Phorm fat burners may provide some fat-burning benefits.
Benefits & Results
1st Phorm Benefits and Results
There is no question that some of the ingredients in the 1st Phorm products designed to burn fat show promise in improving fat loss, but there is very little scientific research.
The other issue with their fat burning products is that they use what is known as "proprietary blends." This means there is no way to know how much of each ingredient is included in the product. The blend also contains huperzine which can cause significant side effects in amounts above 250 mcg (there is no way of knowing how much is in the blend).
The fat burners also list both caffeine and its chemical name, caffeine anhydrous, which means the manufacturer didn't put both types of caffeine in the product but used substandard stimulants instead.
The third blend, the FAC-T blend, contains stimulants that have very limited benefits because they are said to mimic ephedrine.
Many experts say that the stimulants in 1st Phorm are not actually like ephedrine, which is good since the chemical can be dangerous, but do cause some of the same side effects, like lightheadedness, jitters, and loss of appetite.
Another problem is that the ingredients included have only shown benefits for age-related cognition and assistance with long-term memory, not short-term. One of those is choline bitartrate which may help with short-term memory. However, it only helps in doses above 300 mg (the total blend is only 275 mg).
Although there are many reviews that claim results using the fat burners created by 1st Phorm, expert reviews say that there are many problems with the formula (especially the one designed for women).
There is no evidence that men burn fat any differently than women, so there does not seem to be a reason to have separate formulas for fat burners.
1st Phorm and Weight Loss
In addition to fat burners, there are products that offer 1st Phorm weight loss benefits. Like the fat burners, the company creates 1st Phorm weight loss products designed specifically for men and women.
One of the reasons cited for two different products is that women carry larger amounts of body fat than men. Although this may be accurate, there is research that indicates women need additional body fat, especially if they are planning to have a family.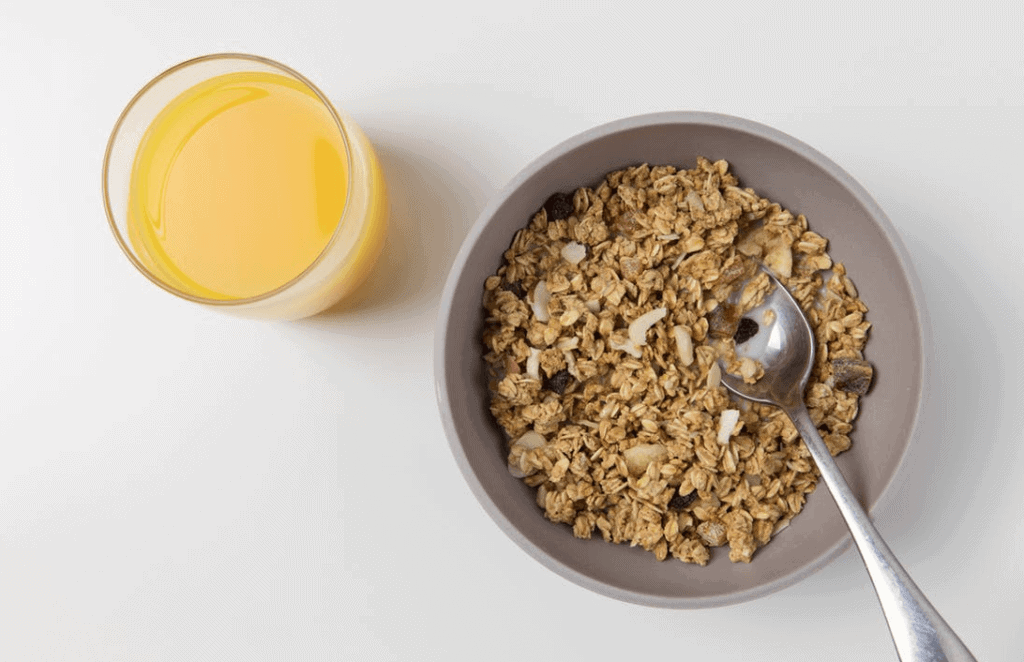 There is no specific 1st Phorm diet, but the company recommends low fat, high fiber, and lean proteins as well as fresh fruits and vegetables.
The 1st Phorm diet pills are stacks that include several different 1st Phorm products. The King stack includes M-Factor Hero, T-21, Royal 21 King and C-21 while the Queen stack includes T-21, Royal 21 Queen, M-Factor Goddess and C-21.
The products are designed for all types of workouts, including 1st Phorm cardio and weights.
Product Line
1st Phorm Products
1st Phorm offers numerous products across several categories:
Amino Acids – anabolic bridge and BCAAS
Creatine – Creatine monohydrate and Alphacare HD
Fat Burners – formulas specifically for men or women
General Health and Wellness – cognitive function, heart health, fish oil, joint health, hangover support, PreNatal health, prostate health and adrenal support.
Multi-Vitamins – 1-Db Goddess, formulas specifically for men and women
Post Workout – Phormula 1 Natural, Phormula 1, Ignition
Pre/Intra Workout – energy, endurance, and pump
Protein Powder – meal replacement proteins and isolate protein
Pump Products – Alpha Surge DRV and Alphacare HD
Stacks – Bliss Go Pack, weight loss stacks, sports performance, and muscle building
Testosterone Boosters – Primal T, products designed to help naturally boost t-levels
Where to Buy
Where to Buy 1st Phorm Products
If you are wondering where to buy 1st Phorm products, the answer is that they are available in several locations.
They are available on the company website and many of the products have lowered prices if purchased from the company.
You are also able to find the products on retail sites like Amazon.
Legionnaire Program
1st Phorm Legionnaire Program
One unique aspect of 1st Phorm is their Legionnaire Program. The company calls it the first step to getting recognized as a fitness athlete. Members of the program get one-on-one coaching and direct access to Athlete Directors.
Members not only use the products but make money by promoting them as well. The company claims that Legionnaire members can make as much as $1,000 in additional income each month.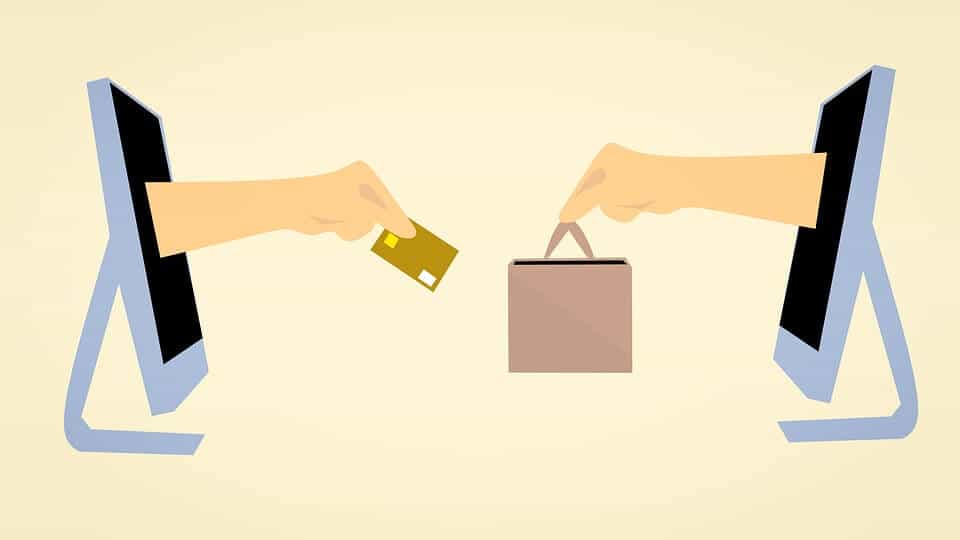 You earn cash by referring a visitor to the 1st Phorm site through a special link and if they make a purchase, you receive 30 percent of the sale value.
Like any affiliate marketing system, there are benefits.
It is easy to add a link to a website or blog that your visitors can simply click to buy products and you receive cash when they do. It is passive income which means you earn it without doing anything other than keeping your website or blog up-to-date.
However, you have no control over the products sold by 1st Phorm. If there is a scandal or if their products are recalled for a significant issue, your reputation could be damaged as well.
It is also very easy to sign up to be a Legionnaire which means many others can do so as well. This competition could reduce how much you make.
1st Phorm Product Details
1st Phorm advertises that their products contain premium, internationally sourced ingredients; manufactured in the USA.
There are seven different products listed under the 1st Phorm fat burner category, although the company offers another seven listings that are combo packs of various individual products.
There are two core products in this line; the Royal 21 Queen and the Royal 21 King which are designed for the different needs of men and women. However, many of the ingredients in these two products are the same.
Both contain 80 calories per supplement and the manufacturer recommends beginning either regimen with one capsule in the morning with 16 ounces of water to determine tolerance.
If tolerated, another capsule can be taken after five hours with another 16 ounces of water.
After assessing how the body tolerates one or two capsules a day, some individuals may determine the need to take two capsules in the morning and two more about five hours later.
However, the manufacturer stresses this is the maximum dosage.
Primal-T
Primal-T is one of the most popular testosterone boosters sold by 1st Phorm. The product claims to boost training performance, increase growth hormones in the body, and maximize protein synthesis.
You can purchase Primal-T on the official 1st Phorm website for $59.99.
The Foundation Series
The Foundation Series is a new line of products from 1st Phorm, which include Liposomal Vitamin C, Liposomal Vitamin D3, Digestive Enzymes, Full-Mega, GI Advantage, and Micro Factor.
These supplements range in price from $34.99 to $64.99.
Micro Factor
Micro Factor is one of the supplements offered in the Foundation Series. This product comes in packs and claims to supplement your nutritional needs.
A month's supply of Micro Factor costs $64.99 on the official website.
Opti-Greens 50
Opti-Greens 50 is a nutritional supplement claiming to provide you with tons of superfood and antioxidants. The product also contains numerous probiotics and enzymes to boost health.
One container of Opti-Greens costs $59.99.
The Transphormation Challenge
The Transphormation Challenge is a weight-loss program offered through 1st Phorm. Available both online and in-app form, this challenge provides coaching, meal plans, workouts, and more.
The app costs between $3.99 – $5.99 per month, depending on the payment plan you choose. The app also recommends products from 1st Phorm to "enhance" your weight-loss and health, though they are not required.
Product Warnings
1st Phorm Product Warnings
The manufacturer does not recommend this product for individuals under 21 or over the age of 55.
The supplements should not be taken with those who are also taking medications for certain health issues.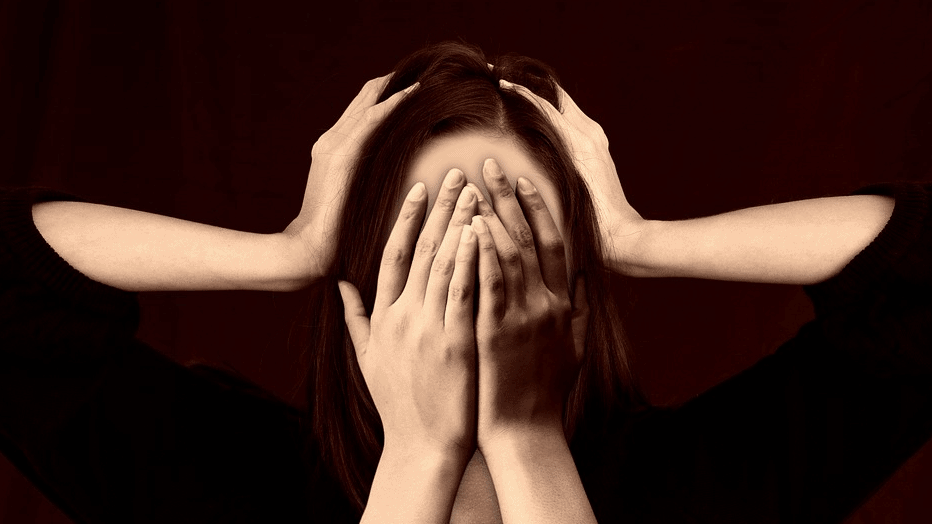 Possible side effects include dizziness, irritability, nervousness, severe headaches, nausea, and shortness of breath.
The two leading fat burners contain:
Higenamine
Hordenine
L-Theanine
Sulbutiamine
Do 1st Phorm Ingredients Work?
1st Phorm is known for its fat burner products.
They are one of the few supplement companies that admit that there is no magic pill that will melt fat from the body and that it takes eating a healthy diet as well as exercise to reach those goals.
The company claims their fat burners may help you burn fat more quickly and improve your weight loss as you work toward a healthier lifestyle.
Some ingredients include:
Caffeine
Caffeine is derived from a number of sources.
It may be used to slightly boost weight loss and may be helpful in preventing weight gain, but long-term benefits are inconclusive.
According to the American Journal of Clinical Nutrition, caffeine helps promote healthy weight in two ways appetite suppression and calorie burning.
There is research published in The American Journal of Clinical Nutrition that indicates caffeine may increase fat oxidation due to increases in adrenaline.
It can also help improve exercise endurance and reduce fatigue which may also benefit fat loss.
Evodiamine
Evodiamine comes from the Evodia tree; native to Korea and China. According to the journal Endocrinology, evodiamine can have some anti-obesity effects.
Higenamine
Higenamine, also known as coroclaurine, is a chemical compound found in a variety of plants. There has been some research that supports when taken orally it has some lipolysis and thermogenic effects.
Hordenine
Hordenine is a chemical derived from a number of plant sources; most commonly barley. Research in the Journal of the International Society of Sports Nutrition concluded hordenine played a role in increasing energy expenditure.
L-Theanine
L-theanine is an amino acid, and when combined with caffeine may "decrease mind wandering and [enhance] attention to target stimuli," says a study published in Nutrition Research.
Ashwagandha
Ashwagandha may help reduce stress, according to the Indian Journal of Psychological Medicine.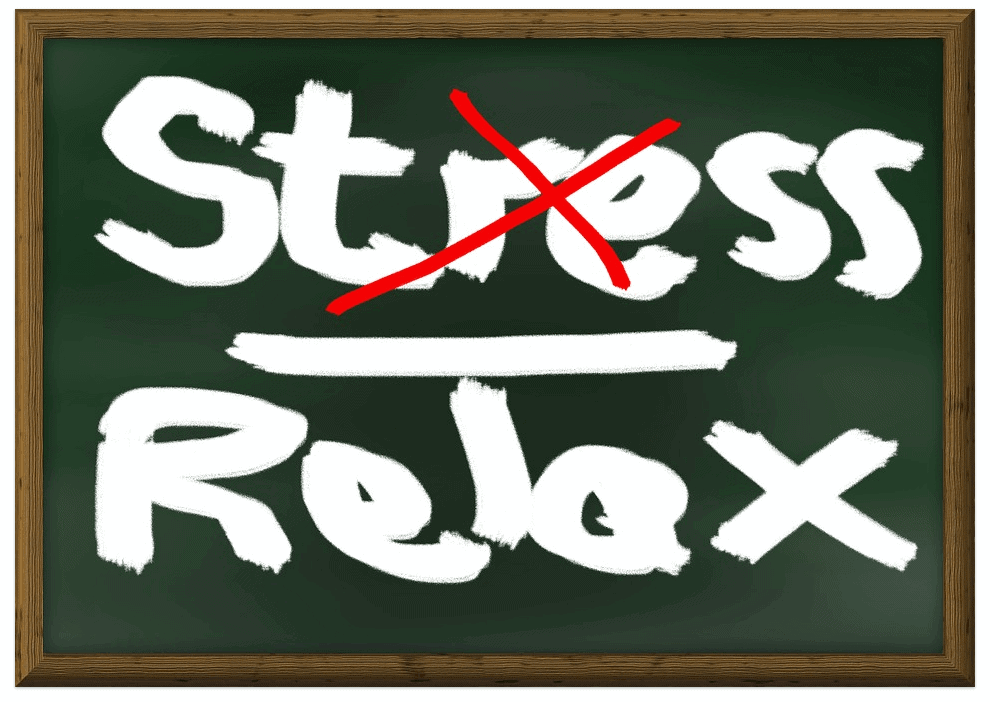 Cost
How Much Does 1st Phorm Products Cost?
The cost of the 1st Phorm products vary. Typically, kits and stacks cost more than individual supplements.
What Do Reviews of 1st Phorm Say?
1st Phorm reviews are numerous.
Almost every product the company sells has been reviewed on one site or another.
Overall, 1st Phorm reviews are positive, although there are some that describe the negative aspects of their products, such as too many proprietary blends or ingredients that do not support the company's claims.
There are also questions on some websites, such as "how much weight can I lose in a month with 1st Phorm" that create some suspicion that people are seeking unhealthy methods for weight loss.
According to the CDC, the healthiest way to lose weight is slowly and steadily at around one to two pounds per week.
When someone asks "how much weight can I lose in a month with 1st Phorm," you must question their desire to live a healthy lifestyle or to just lose weight as quickly as possible.
Research indicates that people who lose too quickly are at higher risk for gaining back the weight loss.
It is advised that in addition to fat burners by 1st Phorm workout plan and a healthy diet may be the best option for getting to a healthier weight.
Any 1st Phorm Lawsuits?
In August of 2013, one woman sued 1st Phorm International. According to the Courthouse News Service, the individual sued the company after she took Thyro-Drive, of which she said caused her to have a stroke.
Apparently, the pills were sold to her in a supplement superstore after being told they were the "best weight-loss pills" on the market. The lawsuit claims the company made false claims about their supplement.
1st Phorm Alternatives
There are several alternatives to 1st Phorm muscle building supplements as well as their other products.
When it comes to fat burners, alternatives for women include:
Evlution Nutrition Leanmode
Instant Knockout
Hydroxycut Harcore Nextgen
RSP Quadra Lean
Alternate fat burners for men include:
Hydroxycut Black
Hydroxyelite
It is important to remember, however, that 1st Phorm is clear on their website that losing fat and gaining muscle requires exercise and a healthy diet, not just a supplement or pill.
Their products are designed to assist in a healthy lifestyle, not replacing a good diet and working out.
What Users Are Saying
"This is my FAVORITE. I mix one scoop with 8-10oz if orange juice and can hardly tell I'm drinking greens. These do so much for you! Help digestion, improve energy, decrease bloating, as well as helping you get all your servings in! Price is a little high at $59.99 but to me they are so worth it and I will forever be a fan of them!"
"I take their Opti-Greens and Level One protein powder. Really great products however expect to pay a high premium for them."
"I have always taken a ton of supplements and when I came across Micro Factor I was so excited. It includes everything! It's a multi-vitamin, probiotic, antioxidant, etc all included in the same package. I don't have to keep a million bottles on my counter and try to remember what I need to take and when anymore. It's all here in one box portioned out in daily packets. So convenient!"
Bottom Line
The Bottom Line on 1st Phorm
Is it time to go all in on the 1st Phorm product line? Honestly, we like the background of the company and the fact that the founders are fitness fanatics that interact with their customer base.
They do have a lot of community support, but much of it is due to their affiliate/sponsorship program. We like the researched ingredients found in the product line. We also like that there's research supporting several active ingredients.
The most significant concern related to the high individual price for a few products. Stacking supplements potentially increase the price.
If you're ready to drop those extra pounds, we always suggest choosing a product that has a solid scientific foundation, good price, and a fantastic customer service team.
Among the products we've seen this year, one of the best is called Noom. The app is not like any other weight-loss app in that it takes a comprehensive look at how to lose weight and supports the user every step of the way and beyond in weight maintenance. You get access to human coaching, experts who understand the weight-loss struggle and more.
The team behind Noom designed it with the success of the dieter in mind. The company is so confident, they are offering a free trial to Dietspotlight readers.
Learn More About Noom »