Updated: 01/12/2018
- Site operated by Burn HD
No joke – over 50% of diet products simply don't work. So what about Amberen? We wrote an in-depth review, closely examining the ingredients, side effects, customer service quality and clinical research. Also, we scrutinized countless user reviews and customer comments found online. Lastly, we condensed all of the facts to give you the information you need.
Amberen Readers:
Click here
to find out why we're giving away samples of our product, Burn HD.
Overview
What is Amberen?
Amberen is a product manufactured by Lunada Biomedical, a company that began in 2006. It was launched in 2007. It is a supplement for managing the symptoms of menopause. Users just take two capsules each day after breakfast.
Products Similar to Amberen
Who is Lunada Biomedical?
Lunada Biomedical is located in Los Angeles, Calif. They've been in the vitamin and supplement business for 11 years. They also do business with the names "Amberen," "Potensa," and "Smart-C." They are a fully accredited member of the Better Business Bureau since 2008, however, Lunada Biomedical was the subject of a complaint filed by the Federal Trade Commission (FTC) in 2015. [1]
The FTC filed an "order for permanent injunction and monetary judgment" against Lunada Biomedical specifically citing their practices surrounding the sale of Amberen as the problem.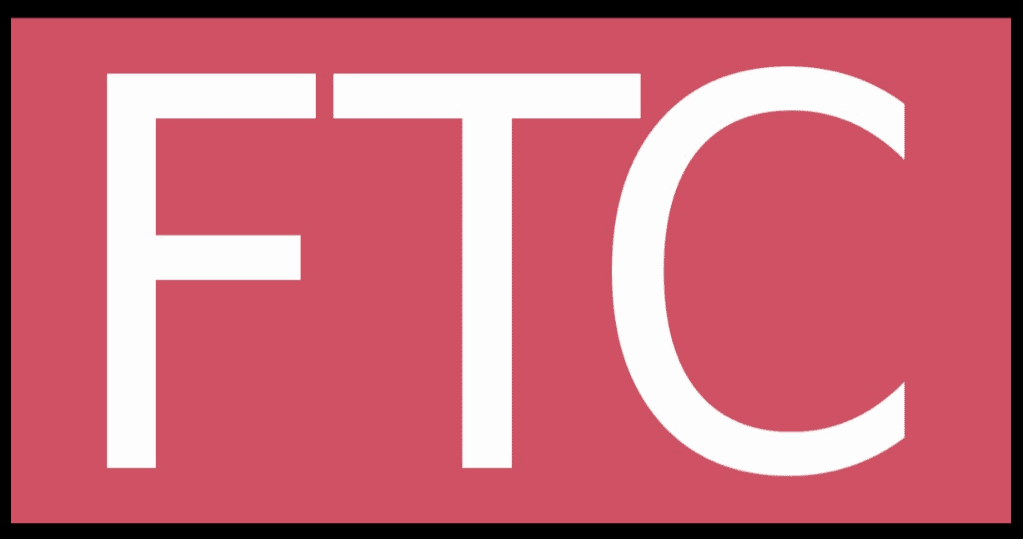 The order states that the FTC's complaint was filed "in connection with the labeling, advertising, marketing, distribution, and sale of Amberen, a dietary supplement that purportedly causes menopausal and perimenopausal women to lose weight and belly fat, and also purportedly relieves menopausal symptoms including hot flashes, night sweats, difficulty sleeping, fatigue, and irritability."
Essentially, the complaint stated that the company had made false claims about the effectiveness of the product and the satisfaction of its customers. The result of the case was a $40 million judgment against Lunada Biomedical. [2]
We assume that the company has made changes to the way it markets the product, but an FTC complaint certainly sets off some warning bells for us and makes us less inclined to believe what it has to say about its products.
Scroll below for one of the best products we've seen over the last year.
Ingredients
Amberen Ingredients
First of all, it's important to mention that Amberen doesn't contain herbs or maca. And although this product is soy free and "vegetarian," it does have gelatin – so it isn't vegan.
The Amberen ingredients list is fairly short. It consists of 400 milligrams of a proprietary blend. The blend is made up of:
Ammonium Succinate
Calcium Disuccinate
Monosodium L-Glutamate
Glycine
Magnesium Disuccinate Hydrate
Zinc Difumarate Hydrate
Tocopheryl Acetate
The official Amberen website provides what they call an "in-depth" look at the ingredients, but we weren't inclined to just take their word for it. So, we did our research to determine if the ingredients can relieve menopause symptoms as they claim. This is what we discovered:
Ammonium Succinate
The PubChem database provided by the U.S. National Library of Medicine states that ammonium succinate is a "water-soluble, colorless crystal with an acid taste that is used as a chemical intermediate, in medicine, the manufacture of lacquers, and to make perfume esters. It is also used in foods as a sequestrant, buffer, and a neutralizing agent." [3]
The good news here is that we were able to find clinical studies that indicated the effectiveness of ammonium succinate, specifically as it is used in Amberen. A 3-month study of 125 women between the ages of 42-60 was conducted by Russian researchers and published in the journal Gynecology and Endocrinology. The results of the study showed that women who took Amberen experienced menopause relief in 13 of 21 symptoms. [4]
While that's great news, more research is still needed. According to WebMD, there is still "insufficient evidence" that ammonium succinate is effective for treating menopause. Our concern here is that in searching for clinical research regarding ammonium succinate, all of the research is specifically related to Amberen, which raises some questions. [5]
Calcium Disuccinate
Calcium discussinate is just a fancy name for calcium.

It's no secret that calcium is an important mineral for bone health. It is considered "likely effective" for preventing or treating osteoporosis. [6]
Monosodium L-Glutamate
Monosodium L-Glutamate is more commonly known as MSG. It is a non-essential amino acid that is found in foods like tomatoes and cheese. It is used as a flavor enhancer in foods. [7]
The Amberen website claims some benefits related to the brain and nervous system, the only research we were able to find regarding MSG were studies into its possible negative effects. In fact, a study n the International Journal of Clinical and Experimental Medicine said that the headaches associated with MSG "may be related to its injurious effect on brain neurons." [8]
Glycine
Glycine is a non-essential amino acid. Most people get about two grams of glycine per day in their regular diets by eating foods that are rich in protein, such as fish, meat, dairy, and legumes. It is used to treat schizophrenia, stroke, and leg ulcers. However, it has not been sufficiently studied to determine that is effective for improving memory. [9]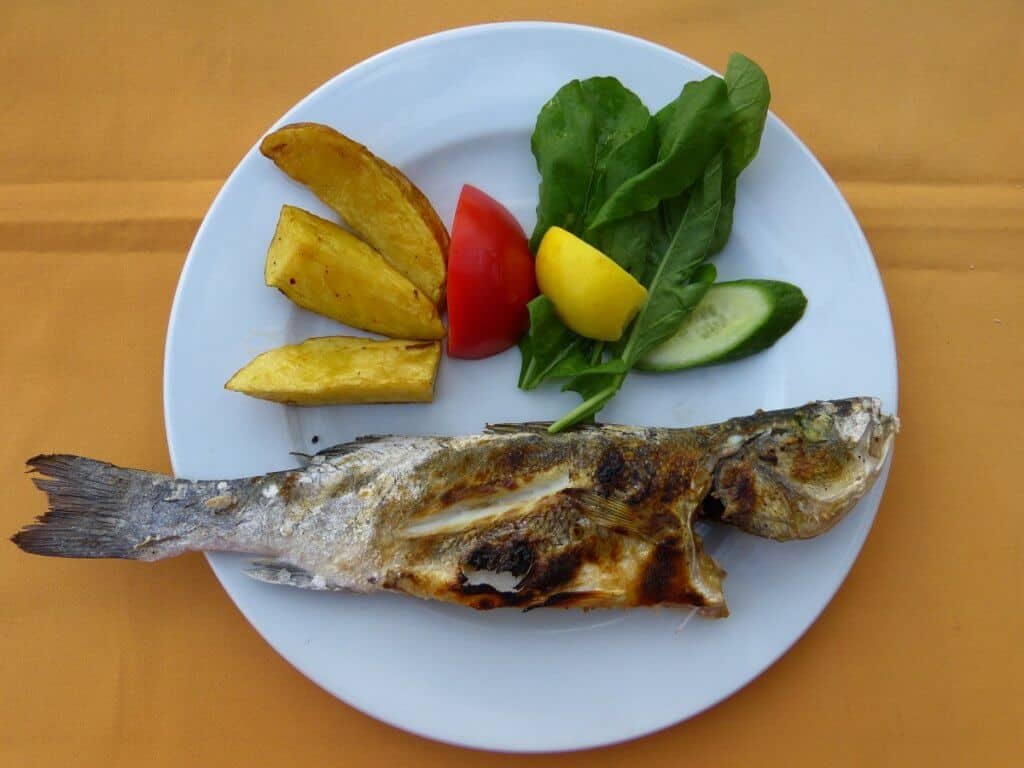 One of the claims that Amberen makes about glycine is that it protects the brain against hypoxia and that it regulates brain-cell activity. We were able to find studies that indicated this is true in rats. However, hypoxia (or a lack of oxygen to the tissues) occurs as a result of severe asthma attacks, lung disease, heart disease, and other serious health conditions. It is not a regular part of menopause. Therefore, glycine doesn't appear to be much good in treating the symptoms of menopause. [10]
Magnesium Disuccinate
Magnesium is important for overall health since it helps regulate nerve and muscle function, blood sugar, and blood pressure. It is also important for healthy bones. Women need between 310 – 320 mg daily. [11]
So, we'll agree with the Amberen website on this one. Magnesium is important, and it does, in fact, do what they say it does. However, as with calcium, if a person needs more magnesium than they are getting in their regular diet, there are magnesium supplements available at a lesser cost.
Zinc Difumarate Hydrate
Again, zinc is one of those minerals our bodies need for good health. We won't dispute that. It is present in cells all over the body and helps with immune system health. It is also necessary for creating DNA and proteins. Adult women need about 8 mg of zinc per day. [12]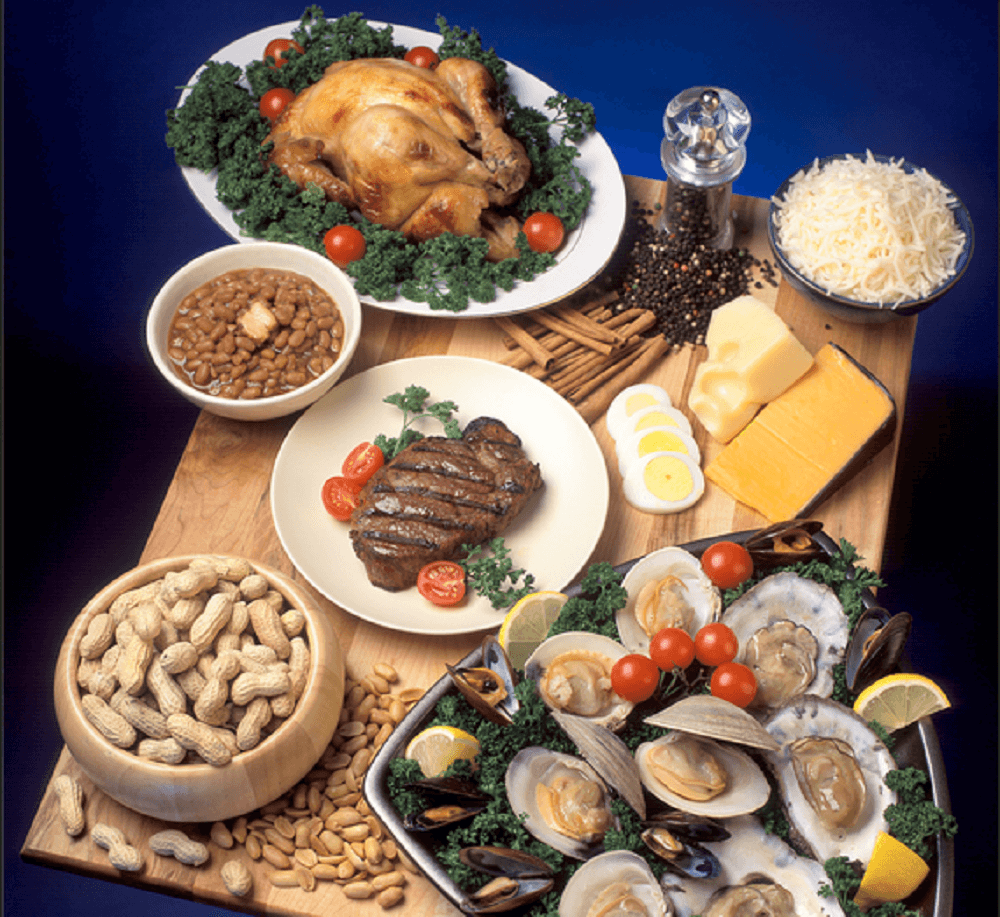 We're happy to see important minerals in Amberen. However, we still believe a good zinc supplement, or perhaps a multi-vitamin at a lesser cost would work just as well.
Tocopheryl Acetate
Tocopheryl acetate is another name for vitamin E. Just as Amberen states on their website; it has antioxidant properties.  Antioxidants are found in many foods, including vegetable oils, eggs, poultry, fruits, and vegetables. It has many health benefits, but our research revealed no link between menopause symptoms and vitamin E. [13] [14]
In summary, while we do see some ingredients that have health benefits, there just isn't sufficient proof that the ingredients in Amberen can effectively relieve symptoms of menopause.
Nutritional Facts
Amberen Nutrition Facts
Unfortunately, the Amberen label does not indicate how much of each ingredient is in their proprietary compound. As a result, there is no way of knowing how much of a woman's daily nutritional needs are met through the product. Of course, that also means that we don't know if the ingredients that do have a positive effect on menopause symptoms are present in large enough quantities to make a difference.
What Does Amberen Do?
Amberen claims to relieve "up to 12 physical and emotional menopause symptoms." The symptoms they say Amberen helps with are:
Hot Flashes
Night Sweats
Sleeplessness
Mood Swings
Low Energy
Difficulty Concentrating
Irritability
Sex Drive
Weight Gain
Joint Aches
Headaches
Stress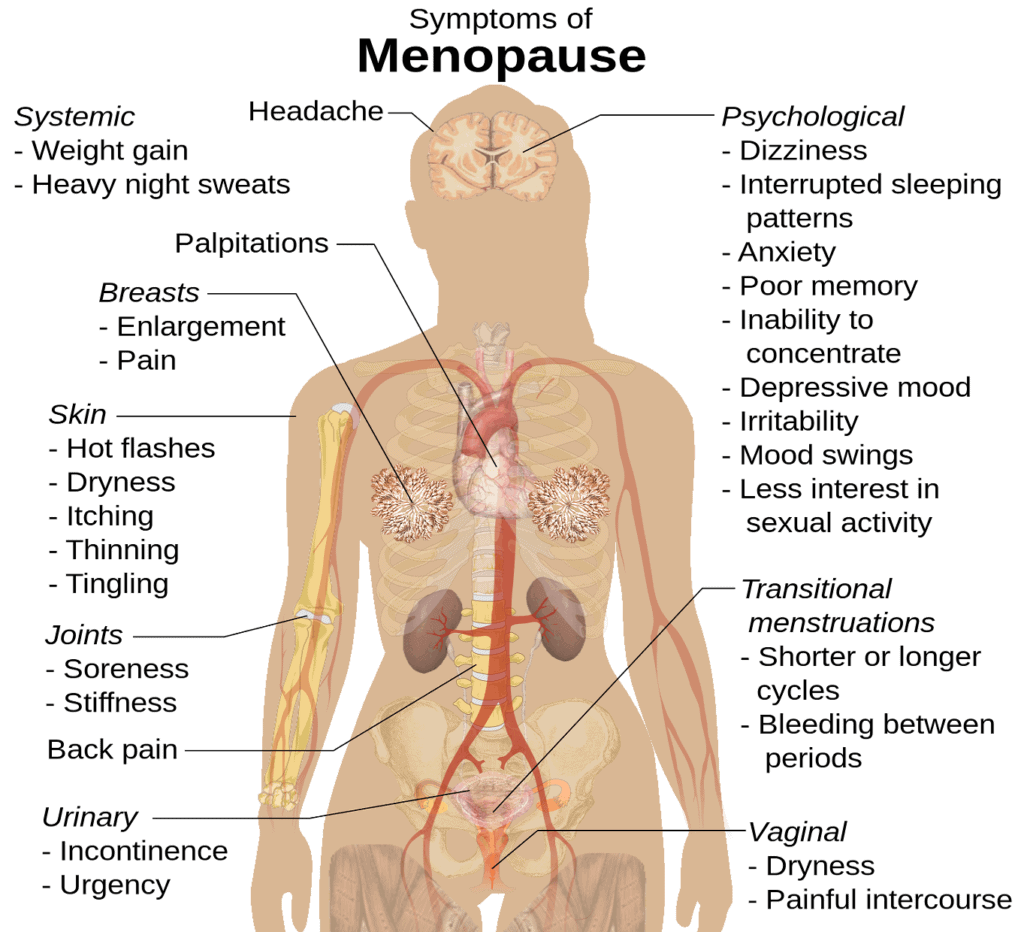 The "up to 12" phrasing throws us off a bit. While we acknowledge that every woman is an individual and may respond differently to a product, the non-specific phrasing just makes it seem the company isn't sure of the products effectiveness. It could work on just one symptom, and the claim is still truthful. We like products that do everything they claim they will.
Hot Flashes
One of the bigger claims of this product is that it lets you say goodbye to hot flashes. Hot flashes are an intense sensation of heat that can emerge suddenly or gradually. While experiencing a hot flash, you might feel: [15]
Tingly sensation in your fingers
Rapid heart beat
Skin suddenly appearing warm
Sweating
Flushed and red face
Apparently, there's 45 years of research behind this formula. The International Society of Gynecological Endocrinology conducted a randomized, double-blind, placebo-controlled trial, concluding that "Amberen can be considered a method of choice to relief mild/moderate climacteric symptoms." [4]
Does It Work?
Does Amberen Work?
First, let's take a look at how this product is supposed to work. Amberen contains proprietary smart molecules which work together to target the root cause of menopause and "restore hormonal balance" by stimulating the body's natural production of estrogen.
The scientific evidence surrounding the ingredients of Amberen doesn't support the claims they make. The research we located didn't mention the majority of the menopause symptoms the company says will be relieved with the use of the product.
There is some evidence that ammonium succinate might help with menopause symptoms, but the only research we could locate was conducted specifically using Amberen. We like to see more widespread research into ingredients before we accept the validity of a few studies.
A number of the ingredients in Amberen are vitamins and minerals, which a person could get through other, less expensive, supplements, like a multi-vitamin. And, we're concerned about the use of MSG, which may cause headaches rather than relieve them.
Side Effects
Are There Amberen Side Effects to Worry About?
The Amberen website claims that there have been no serious side effects during clinical studies. However, that does not mean side effects aren't possible. According to WebMD, there hasn't been enough research into ammonium succinate to even determine if it is safe. [5]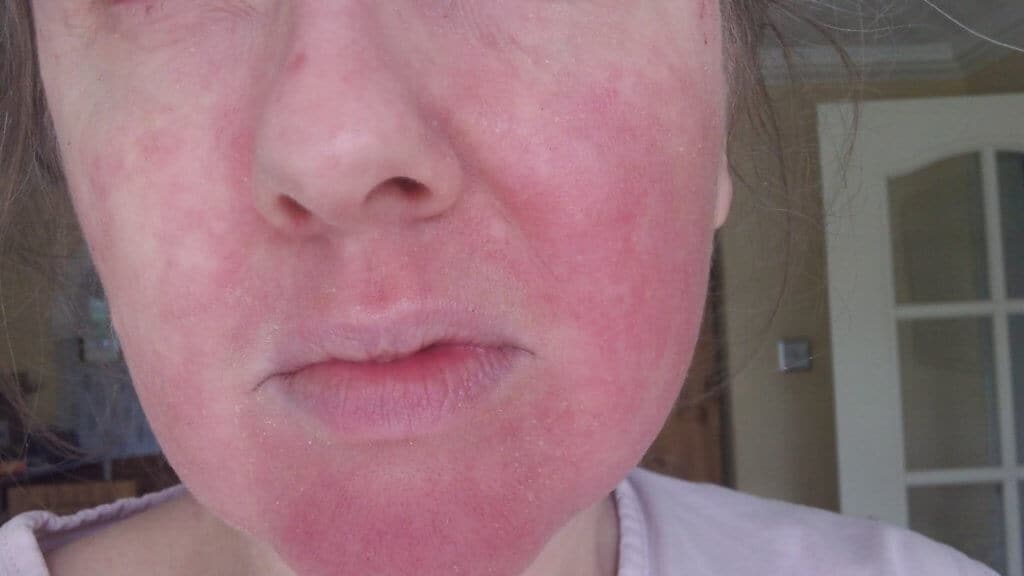 MSG has been the subject of a lot of controversy surrounding its possible side effects. Because it is commonly used in Asian cuisine as a flavor enhancement, it is said to cause "Chinese Restaurant Syndrome." The syndrome is also known as MSG symptom complex. The symptoms are:
Flushing
Sweating
Headaches
Nausea
Weakness
Some of those possible side effects sound just like some of the menopause symptoms Amberen claims to relieve, don't they?
The FDA lists MSG as "generally recognized as safe," but requires that its addition in foods be indicated on the label. [8] [16] [17]
Even the vitamins and minerals that our bodies need can cause side effects under certain circumstances. For example, taking too much calcium may increase the risk of heart attack. Since the label doesn't specify amounts, the calcium in Amberen combined with their daily food intake or other supplements could put a person over the safe limit. [6]
Zinc also has the potential to cause side effects. Some people may experience:
Vomiting
Diarrhea
Nausea [18]
High doses of vitamin E can cause complications in people with heart disease or diabetes, including an increased risk of death. There may also be a higher risk of hemorrhagic stroke with high doses of vitamin E. Again; we don't know how much vitamin E is in Amberen. [19]
Benefits
Amberen Benefits
The Amberen website attributes all sorts of benefits to using their product, including:
Natural restoration of hormonal balance
Clinically tested / no side effects
Safe and unique ingredients
Effective for any stage of menopause
Start sleeping better
Improve your mood
They say that Amberen offers women a "natural" alternative to herbs or hormone replacement to treat their menopause symptoms. On their FAQ page, they state, "Our ingredients are synthesized through a patented manufacturing process and are bioidentical by their chemical composition to those found in nature." I guess it depends on your definition of "natural."
Amberen supposedly triggers the body to produce estrogen. Unfortunately, we couldn't find sufficient evidence to indicate the product is capable of doing this.
Purchasing Amberen also gives users phone and email access to nurses for questions about menopause. The nurses are supposed to be able to give users "personal consultations on peri & menopause." However, the fine print on the website states that the nurses "do not provide medical advice."
Cost
What is the Amberen Cost?
Amberen is available for purchase online and at various brick and mortar stores. However, the cost of the product depends on where you buy it. We found it as low as $21.61 and as high as $39.99 for a one-month supply.
Where to Buy
Where Can You Buy Amberen?
You can buy the product on their website or at stores/sites like:
Amazon
Walgreens
Walmart
RiteAid
eBay
Kroger
Meijer
GNC
Directions
Amberen Directions
To use Amberen, users take two capsules per day—one orange pill and one white. They should be taken after eating breakfast. The Amberen website says that users who take it daily for at least 90 days see the best results.
So, at $39.99 per month, you're in about $120 before you even know if it works for you. Oh, but their FAQs say that if your progress is slower, "don't get discouraged." So, you're just supposed to keep taking it in hopes it someday works?
Amberen Weight Loss
Amberen isn't marketed as a weight loss product, but they do claim it helps prevent weight gain. It appears that they did promote it for weight loss at one time since part of the FTC complaint was "unsupported claims about its ability to help users lose weight and belly fat." Considering they no longer make such claims, we can only assume that they could not prove the effectiveness of the product for weight loss. [20]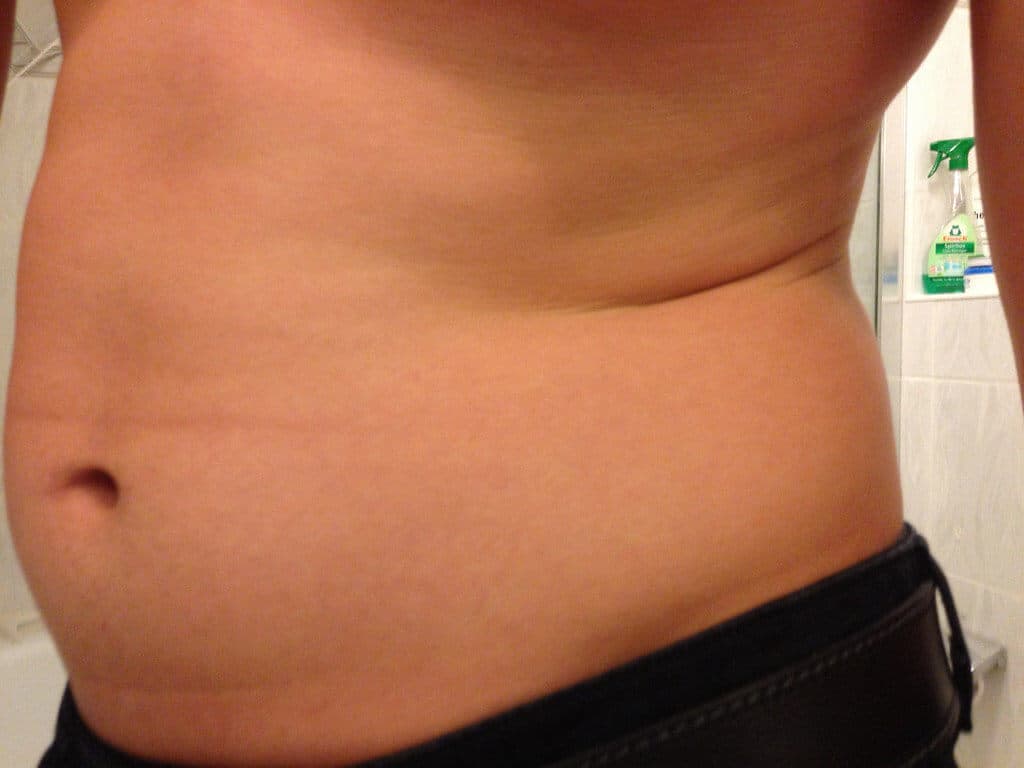 Our review of user comments revealed that some consumers experienced weight gain. A user in a WebMD forum stated, "I have been on Amberen for 70 days and have gained 7lbs. The bloating around my middle is uncomfortable."
And, another user on the forum responded, "YES!!…I noticed about a 10lb weight gain while using it." [21]
Based on the user comments, we can't support the use of Amberen as a means of losing weight without reservations.
Menopause Facts and Myths
There's a lot to consider when you talk about menopause and perimenopause, so we thought we would help out by providing some helpful facts and throwing cold water on some of the myths.
Menopause Occurs In Your 50's
While this is true for a majority of women out there, it isn't always the case. WebMD says that most women go through menopause between the age of 45 and 55 years. In some rare cases, however, women can experience menopause as early as their 30's and as late as their 60's. [22]
Menopause is Unpleasant!
This just isn't true for some women. Of course, a majority will experience hot flashes, mood swings and night sweats, but for some the process is very mild. [23]
Menopause Will Make You Gain Weight
Some studies do show middle-aged women gaining more weight during perimenopause and menopause, but that isn't always the case. Other studies have shown that women who are pre-menopausal during the age of 35-55 are prone to weight gain. [23]
Do Periods Stop Right Away?
Medical News Today says that a woman's period is not likely to suddenly go away. They write, "Perimenopause means irregular periods and longer cycles. Very occasionally, women experience heavier periods. Women may also experience spotting or breakthrough bleeding." They go on to write that as perimenopause progresses, "a woman's period becomes less frequent, and then end." 12 months after a woman's period stops, the woman then moves out of perimenopause and into menopause. [24]
Amberen Alternatives
There are countless alternatives to this product, all claiming most of the same benefits. Among them are:
What Users Are Saying
"I love this product! I have not found any other over the counter medication that works as well. My Doctor even told me my Vitamin D levels have greatly improved since taking this!"
"I started seeing results after using it for 3 months. Still getting hot flashes but definitely not as many."
"On it for 60 days and very very little has changed. I don't like having two pills–the chemicals can't be combined? I would gladly pay the price but it just did not help with my hot flashes and night sweats."
Bottom Line
The Bottom Line on Amberen
After looking at the ingredients, scientific evidence, potential side effects, and user comments, we've formed some opinions about Amberen. We do see some positives, and we like that users have access to nurses for questions about menopause. We also like that there are some vitamins and minerals in the product. However, we have some concerns, such as:
The amount of each ingredient is not included on the label, which could lead to taking unsafe levels of some components.
Some users reported weight gain while using Amberen.
There doesn't seem to be sufficient evidence to support the effectiveness of the ingredients in relieving the symptoms of menopause.
Among the best products we've seen this year is one product called Burn HD. It uses four clinically-tested ingredients with results often found in publications such as The American Journal of Clinical Nutrition and the Journal of Medicine. Customers tell us they see great results.
Also, they're so confident that you'll love Burn HD, that they're offering customers a 2-Week Sample, which is a good sign.
Learn More About Burn HD »