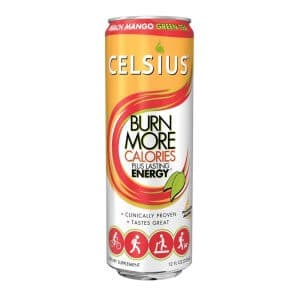 This week, I obsessed over every aspect of the weight-loss drink Celsius, so we examined the ingredients, side effects, clinical research and quality of customer service. We scoured hundreds of consumer comments and reviews. We then refined and summarized to give you the info you need.
What is Celsius?
To start off with, Celsius is a weight-loss and energy drink that has green tea, [1] guarana seed extract, [2] ginger root, B-vitamins [3] and chromium [4]. When you consume one per day, it will supposedly helps you increase energy. A benefit is you can consume it on the go.
The product, introduced in 2004, uses some natural ingredients, which is a good choice. You can buy the drink at retail stores, but you can't order it from the official website. We like that there are some people who've had positive experiences and the company has been around a while, but read on…
Celsius Side Effects – "Feeling a Bit Shaky?"
The first concern we have involves Celsius side effects, which may include jitteriness and stomach concerns. [5] "Energy drinks contain stimulants, that's often the nature of the formula," said our Research Editor. "It's how much is included that can mean the difference between a good punch and a jolt that doesn't feel so positive."
"Once I drank Celsius, I immediately felt jittery which I felt was odd," said a consumer of Celsius ingredients.
"I was suffering headaches, muscle twitches and even a flutter in my chest," reported another.
Side effects are different from one person to the next. According to one dieter, "I have no shaky after effects, no queasy stomach."
We also found one that said, "Tastes nice and does not make you jittery."
Scroll below for one of the best products we've seen over the last year.
Celsius Taste – "Not What Was Expected"
According to some customer comments, the taste of Celsius wasn't right. Some commented that the beverage tasted flat. "To me it tasted flat and artificial and all around not good," said a customer.
"This tastes nothing like mango or peach (not to us). I can't even describe the taste," explains a dieter.
"So nasty tasting had to dump the majority of the cans down the sink," commented a user.
Products like Celsius will always have some consumers who like them and some who don't. One person who had a positive experience said, "It tasted kind of weird at first but I got used to it real quick and now I look forward to drinking them."
Another shared, "It has a good taste and helps to boost your energy."
Our research shows it takes just a small part of a weight-loss program, like side effects, to hamper chances of long-term success. If Celsius leaves dieters feeling jittery, they may not continue using the product.
The Science – "Clinical Evidence?"
There are links to clinical studies supporting certain claims made by Celsius. What interested us the most was the "Weight Loss Effect in Overweight Women" paper. This one doesn't come with a link to the journal where it was published. Even better is the participants "reported to a training facility" on workout days. The average dieter doesn't have access to this type of exercise routine. The science is lacking with Celsius and at DietSpotlight that's what's most important. If there's no proof a product works, there's no real reason to spend the money.
Also: read our Leptigen Weight-Loss Kit review »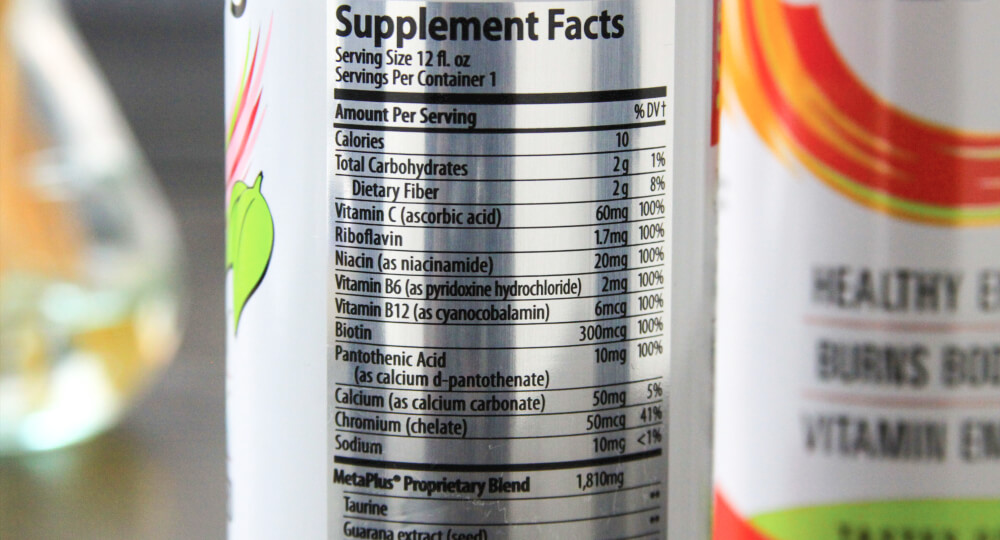 The Bottom Line – Does Celsius Work?
Well now, the verdict is in on Celsius, so what did we find? There are positives, including a few good customer comments and the fact that it has natural ingredients, but we have some reservations because the research performed was not realistic for the average dieter. We are also concerned about potential side effects and bad taste.
If you'd like to slim that waistline, we recommend going with a product that with ingredients backed by published clinical studies that aren't there to make you feel worse for the wear.
Among the best products we've seen in 2016 is one called Leptigen. The formula consists of a four-ingredient proprietary blend, shown in published scientific research to help ignite fat loss and enhance metabolism. We found no mention of adverse side effects and customer reviews report excellent results.
Additionally, the makers of Leptigen have confidence in the product so they're offering a Special Trial Offer, quite a benefit.