Uptime Energy Drink Review

- 14 Things You Need to Know
Our research team was looking for a rockstar of an energy drink (no pun intended) and found Uptime Energy drink. What makes it special? We'll find out by taking a closer look at the ingredients, benefits, potential side effects, and research supporting the claims. Then, our team gathered the details to give you the facts.
Uptime Energy Drink can be purchased through their Official Site.
Overview
What is Uptime Energy Drink?
Uptime Energy Drink is a bottled 12-ounce beverage intended to increase mental and physical energy levels. Since people often have demanding lifestyles full of daily challenges, this supplement contains a blend of natural ingredients to spark energy and improve focus, regardless of the task at hand.
Fast-paced and hectic lifestyles often leave people feeling fatigued and mentally drained, especially in the mid-afternoon. Uptime Energy Drink is designed to provide sustainable and balanced energy to help get you through the day, and this is what the research says:
Uptime Energy Drink comes in a variety of flavors. As of May 2022, they are:
Sugar Free
Raspberry Lemon
Sweet Summer Melon
Original Citrus
Mango Pineapple
Blueberry Pomegranate
White Peach Lemonade
Green Mandarin
Tropical Passionfruit
Ruby Red Grapefruit
Cane Sugar
Original Citrus
Blood Orange
White Peach Lemonade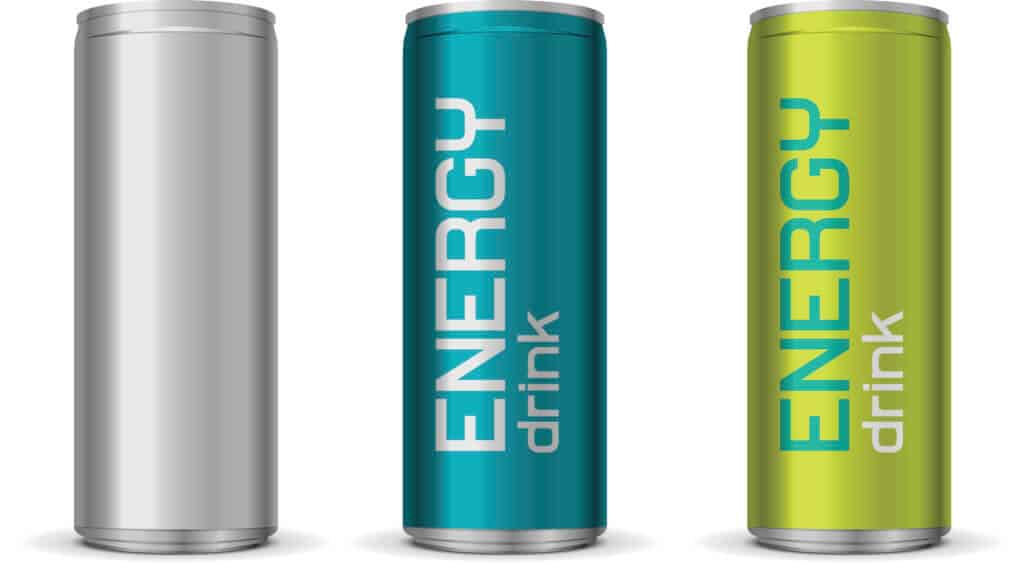 Uptime Energy Drink Competitors
Company Bio
How Did Uptime Energy Drink Start?
Uptime Energy Inc. is a company that dates back to 1985 and is based in Santa Barbara, CA. It all started with the idea of a vision of redefining energy.
The goal was to create products that contain quality ingredients to provide functional and balanced energy, but without over-stimulating effects. Aside from the bottled energy drink, there are other Uptime products, which include energy supplement pills (tablets), both an original blend and a maximum energy blend.
They contain a similar ingredient combo and are also intended to enhance mental focus and physical endurance levels. Note that Uptime Energy Drink is not specifically a weight-loss product, but is rather an energy-booster like Red Bull, Monster, and Rock Star beverages.
Scroll below for one of the best products we've seen over the last year.
Claims
Uptime Energy Drink Claims
Energy drinks and pills often make big claims, and Uptime Energy Drink is no exception. Here is a look at the perks this ready-to-drink beverage has to offer:
Enhanced mental focus
Higher physical energy levels
Ability to perform at your most optimal levels for longer periods of time
All that and no uncomfortable crash or intense rush that may be associated with some other energy drinks.
By this, we mean energy products that contain too much caffeine and stimulants.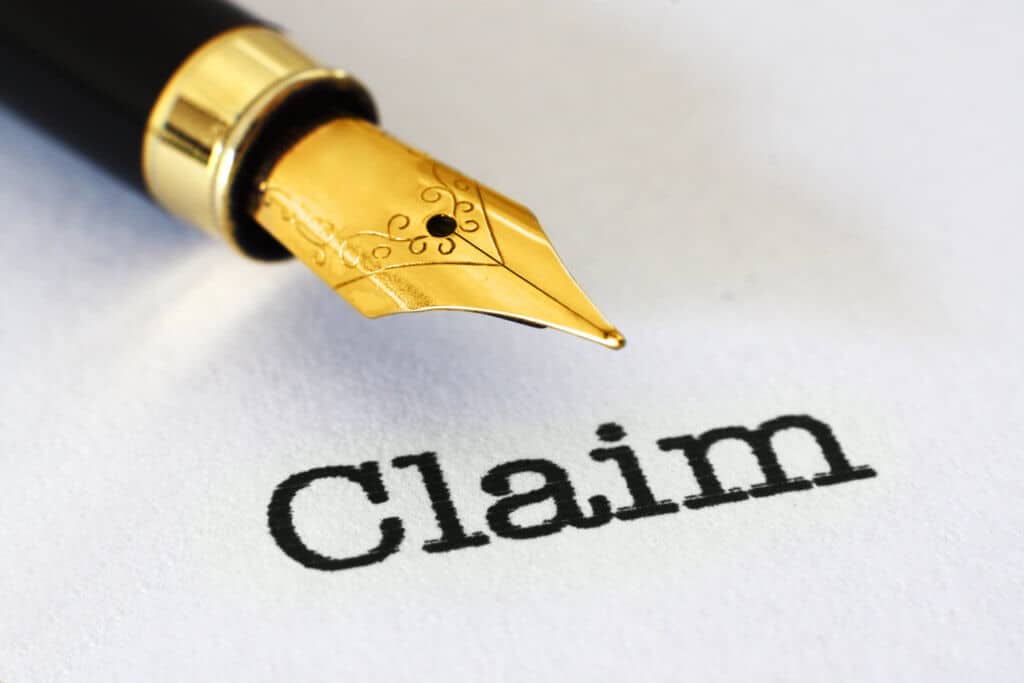 Ingredients
Uptime Energy Drink Ingredients
At this point, you might be wondering what exactly is in Uptime Energy Drink.
Here is a closer look at the ingredients, so you get a better idea of how it works.
As of May 2022, the ingredients are:
Filtered Carbonated Water
Citric Acid
Natural Flavors
Calcium Citrate
Natural Caffeine
Potassium Benzoate (Preservative)
Potassium Sorbate (Preservative)
Sucralose
L-Theanine
Panax Ginseng Root Extract
Angelica Root Extract
Ascorbic Acid
Coenzyme Q10
Cane Sugar (only for the Cane Sugar variant)
Caffeine (142mg)
A common stimulant found in plant sources such as kola nuts, coffee beans, tea leaves, guarana plants, and cocoa beans.
It is often one of the main ingredients in energy drinks and pills because it affects the central nervous system and helps enhance focus, energy levels, concentration, memory, and stamina. Nature Neuroscience suggests that caffeine may boost long-term memory.
A study published by Nutrition has shown that it can help reduce fatigue and improve workout performance.

Angelica Root
A plant that has been used in some traditional medicine to treat conditions such as upset stomach and flatulence.
A study posted by the Evidence-Based Complementary and Alternative Medicine revealed that this root extract might also help improve blood circulation.
Panax Ginseng Root
An herb that is rich in antioxidants and ginsenosides, which have been shown in some clinical studies mentioned by Examine.com to help lower stress levels, boost athletic performance, enhance focus, and even improve immune system strength.
Often this ginseng is used in energy drinks to help with physical and mental performance.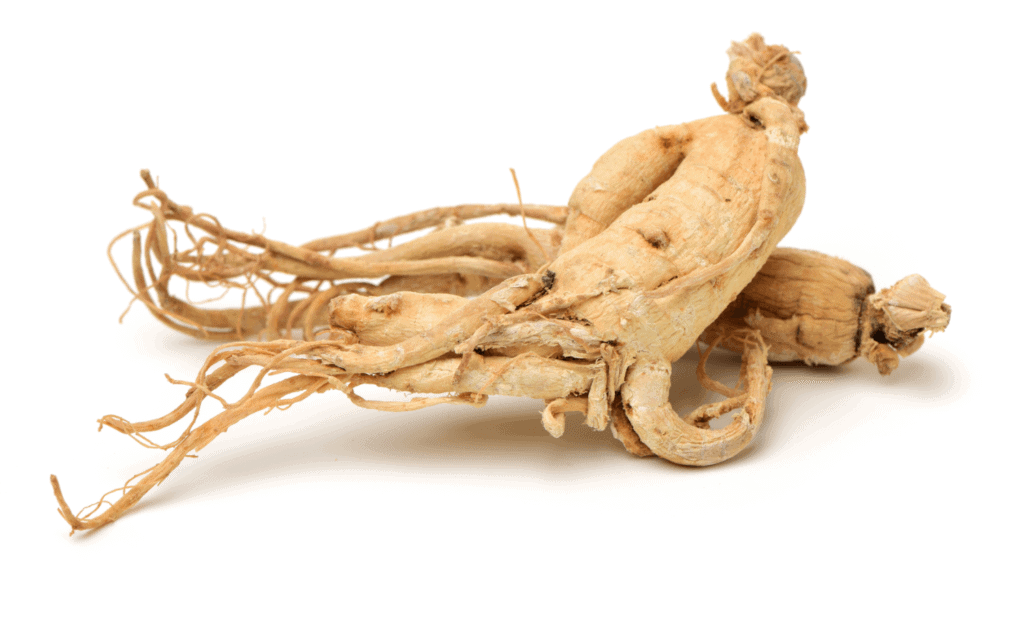 Effectiveness
Does Uptime Energy Drink Work?
It's only natural to be skeptical about Uptime Energy Drink and any other energy shot or pill you encounter. After all, this RTD beverage is not backed by any published clinical research or documented studies that we could find.
In other words, no solid science is presented on the official website. However, we have to focus on what Uptime Energy Drink claims to do, which is boost mental and physical energy.
This product does contain 142 milligrams of caffeine per serving, which is a stimulant that has demonstrated in actual studies the ability to elevate energy levels, enhance focus and improve cognitive function, as stated on Harvard Health Blog. According to a study published by the Food and Chemical Toxicology, it also increases alertness and reduces fatigue.
Benefits
Uptime Energy Drink Benefits
Like other energy drinks and supplements that contain stimulants and herbs, Uptime Energy Drink has some pros and cons. As for the benefits, this bottled beverage may provide a short-term energy boost and better cognitive function for a few hours. At least until the effects of the caffeine wear off.
To get a better idea of the results customers have seen with this product, we took a look at user comments and testimonials posted online. Then again, some customers do not like the taste, and others said the cost is too high in comparison to alternatives.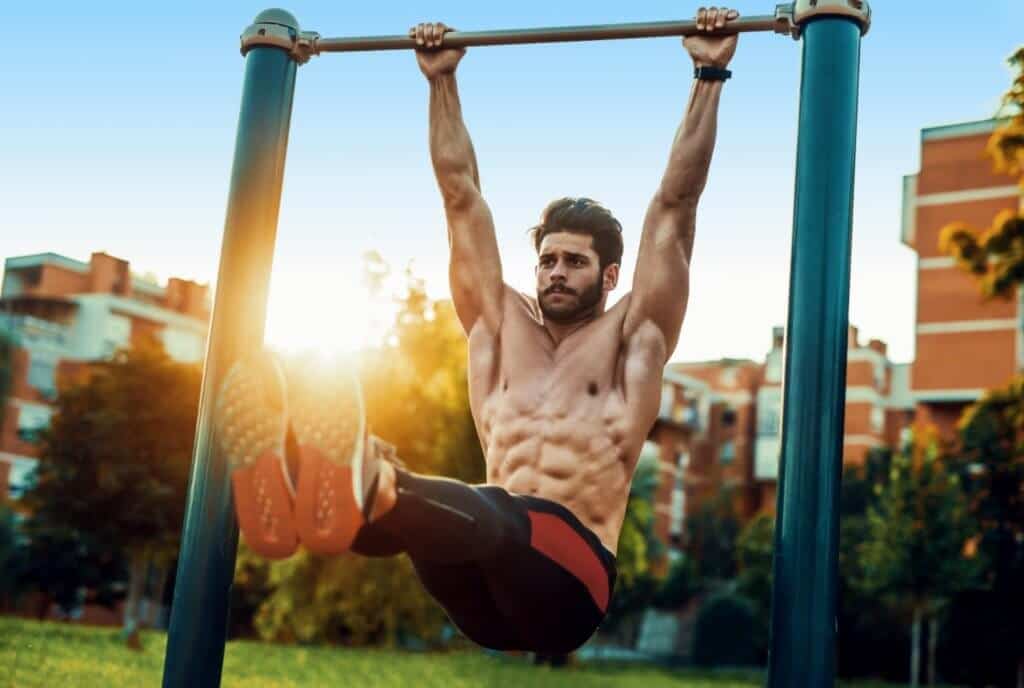 Weight Loss
Details on Uptime Energy Drink and Weight Loss
Uptime Energy Drink is not promoted as a weight loss product at all. It only claims to help with mental focus, clarity, and physical energy levels.
Therefore, you should consider a different supplement for fat loss, appetite suppression, or boost metabolism.
Since there is no clinical evidence linking this drink's ingredients to weight loss, it is unlikely to help you reach your weight-loss goals.
But, Uptime Energy Drink does contain some caffeine, which is a stimulant that has been tied to weight loss.
Some studies have shown that caffeine helps by improving metabolism and assisting with lipolysis, which is the breakdown of fat cells.
Caffeine is especially beneficial when combined with regular exercise, according to a study posted by Medicine & Science in Sports & Exercise, and can be taken with green tea extract for more noticeable results, as stated on Obesity Research.
Side Effects
Potential Uptime Energy Drink Side Effects
You should be aware that any energy drinks, weight-loss products, or health supplements have the potential for some side effects, and Uptime Energy Drink is no exception.
While we did not find any unwanted effects mentioned on the main website or by customers, this beverage does contain caffeine and may cause the following:
Jitteriness
Anxiety
Sleeplessness
Nervousness
Headaches
Upset stomach
Irritability
However, 400 milligrams of caffeine per day is considered safe, according to Mayo Clinic.
So you aren't likely to experience unwanted effects from Uptime Energy Drink if you just consume 1-2 bottles per day.
Refund
Uptime Energy Refund Policy
They offer a 30-day return policy, which means you have 30 days after receiving your item to request a return.
Product Warnings
Uptime Energy Drink Product Warnings
Product warnings and scam alerts are always on the minds of consumers when looking at a new product.
As for Uptime Energy Drink, for the most part, what you see is what you get.
It's an energy drink with stimulants and herbs, and it may help give you a modest physical and mental boost.
However, we did some digging online, searching for any customer warnings and complaints.
We did see that one customer said the rubber lining of the bottle cap came off, and he almost choked on it.
This is a concern, and you might want to check inside the cap to ensure the lining is still there before drinking Uptime Energy Drink.
A few other people mentioned that the sugar-free version contains Sucralose, which is a sugar substitute that tastes up to 1,000 times sweeter than regular sugar.
Another precaution that must be taken is the claim that this product should not be consumed while preparing for surgery, as it could have dangerous consequences.
It's unlikely to harm you at all, but some people simply do not like the taste.
Alternatives
Uptime Energy Drink Alternatives
There are plenty of alternatives to Uptime Energy Drinks. Here is a list of other energy drink options:
Red Bull
UP Energy Drink
Monster Energy
Rock Star
IDGT Energy Drink
Mountain Dew Kickstart
5-Hour Energy
These products can be found online and in supermarkets, drugstores, and health supplement shops.
Note that none of these canned beverages are intended for weight-loss purposes. They are essentially alternatives to coffee, caffeine pills, and soda.
Uptime Energy Drink vs. Redbull
Red Bull is a popular canned energy drink that is sold in several varieties and makes the same claims as Uptime Energy Drink.
More physical energy and better mental focus. Here is a look at the Red Bull ingredients (12 ounces):
Caffeine 80mg
Taurine
Pyridoxine HCL (Vitamin B6)
Niacin (Vitamin B3)
Vitamin B12
Artificial Colors and Flavors
Sugars
As you can see, Red Bull is comparable to Uptime Energy Drink. Both contain caffeine, sugar, and some vitamins and minerals.
Red Bull only offers 80mg of caffeine, while Uptime Energy Drink contains 142mg, in addition to some other herbs. So, Red Bull may not have quite as much of an impact on the central nervous system.
Red Bull is available in more flavors than Uptime Energy Drink.
Uptime Energy Drink vs. UP Energy Drink
UP Energy is available in two flavors, which are white and blue.
Similar to other energy drinks, it's claimed to boost mental performance and endurance levels.
UP Energy Drink ingredients include:
Caffeine 200mg
Taurine
Panax Ginseng
Guarana
Inositol
Glucuronolactone
Carnitine Tartrate
It contains several of the same ingredients found in Uptime Energy Drink, including caffeine and Panax ginseng. However, UP comes in a 16-ounce can and packs 200 milligrams of caffeine, which is a heavier dose.
UP Energy Drink has a smooth and clean flavor, and only 15 calories per can, as opposed to the 160 per can in Uptime Energy Drink. A 12-pack costs $29.99, which comes out to about $2.50 per can.
As for effectiveness, there are no clinical studies presented on the main website that back up this product's claims. On the other hand, it does contain a hefty dose of caffeine, which will probably give you an energy boost. Just be sure to keep in mind any other caffeinated beverages or products you consume, so you don't get too much.
Cost
Uptime Energy Drink Cost
You can buy Uptime Energy Drink from the official website Amazon, GNC, and Walmart.
As for the price of Uptime Energy Drink, here is a look at the price options posted on Amazon as of May 2022:
Uptime Energy Drink Cane Sugar 12-pack $31.99
Uptime Energy Drink Zero Sugar 12-pack $34.99
It's worth noting pricing and availability can change at any point in time.
As you can see, this energy drink will cost you around $2.50 per bottle.
This is pretty much the same as a 12-ounce can of Red Bull.
What Others Are Saying
What Users Are Saying
"Uptime is my favorite energy drink, and this is my favorite flavor of Uptime! Most energy drinks often times are too sweet or too sour, these drinks take a good middle ground."
"I use UpTime drinks for a couple reasons: 1) I don't always want a whole drink and with the screw on top I can save it for later in the day. 2) most energy drinks have huge amounts of poor quality B vitamins, I can't have excess B6 for health reasons, so it's nice to have a nice caffeinated drink without excessive B vitamins."
"Uptime is great and has wonderful flavors. That said, I will never again purchase from their sugar free lineup. Made both my husband and I queasy for some odd reason. Other energy drink brands use Sucralose with no ill effects on me or my husband."
Bottom Line
The Bottom Line on Uptime Energy Drink
We were looking for an energy drink with a formula that could work. We think we found it in Uptime Energy Drink. We like that most of the ingredients are natural and it costs less than others. The only concern related to some of the potential side effects of the ingredients, especially if you're sensitive to caffeine.
Weight loss and increased energy come in all forms. Remember, it's what's best for you that counts, which is why it is so important to choose a program that can be personalized to your needs.
Among the best weight-loss programs we've seen is one called Noom. Noom offers personalized meal plans, custom health tips, and information based on your eating habits, human coaching, and support groups to help you make healthier choices.
Also, the makers of Noom have decided to offer Dietspotlight readers a free trial offer as a sign of confidence in their supplement. It's only available for a limited time though, so make sure to take advantage while you can!
Learn More About Noom »