Zipfizz Review

- 12 Things You Need to Know
Zipfizz Healthy Energy is a powdered drink mix that offers a 4-6 hour energy boost and claims to "give your body a rush of vitamins, minerals, and key amino acids to protect the immune system." Our concern is about the dosing of the vitamins in this product. Zipfizz flavors contain a whopping 104167% of Recommended Daily Allowance for Vitamin B12, and while more is sometimes better, that much of anything seems potentially unhealthy. Of equal concern is the fact that the Zipfizz website offers no research or studies validating their use of so much B12 in a single serving.
We decided to get to the bottom of the matters, and we had our research team investigate the short and long-term safety of Zipfizz. Read on to get our full review of the product and the Bottom Line.
Zipfizz can be purchased through their Official Site.
Overview
What is Zipfizz?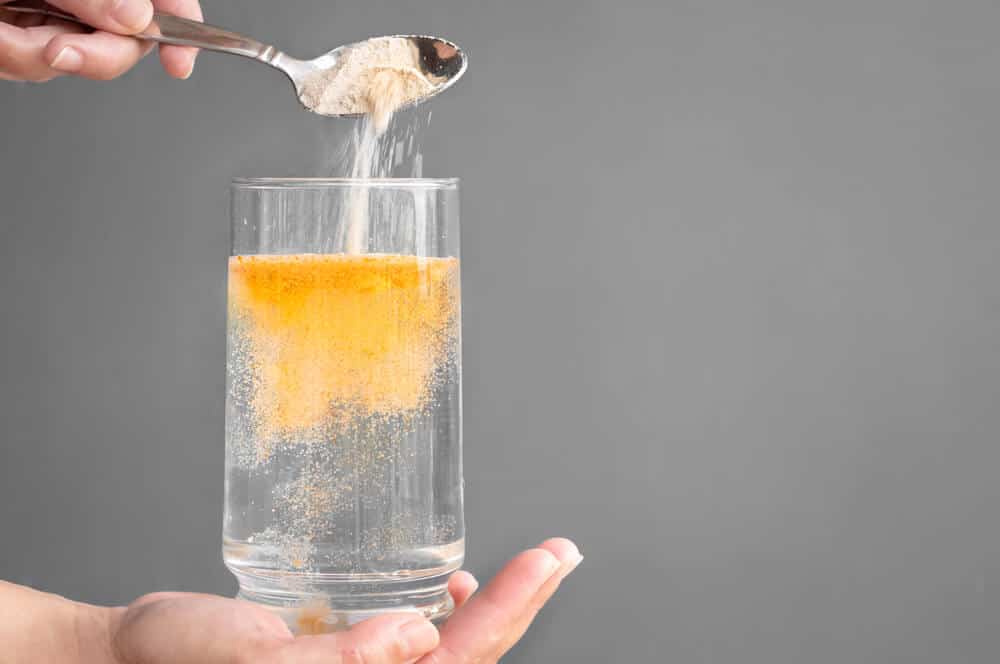 Zipfizz actively markets itself as a popular energy drink alternative designed to provide a boost without the high sugar and calories of traditional options. Claiming to rejuvenate the body through a proprietary blend of vitamins, electrolytes, and natural stimulants, Zipfizz aims to increase alertness for up to six hours.
Specifically, Zipfizz has developed a sugar-free powdered energy formula relied upon since 2003. Loaded with electrolytes, B vitamins, and a robust 100mg of natural caffeine per serving, their flagship product delivers focused energy without the ensuing crash from sugar, according to the brand.
In addition, Zipfizz provides liquid shot and immune support formulations. They have expanded their lineup to include 14 diverse flavors from black cherry to lemon iced tea. Significantly, Zipfizz touts being a low-calorie and carbohydrate alternative that can even help reduce carbs, with only 20 calories and 2g carbs per serving.
Currently, the company maintains BBB accreditation at the highest A+ rating, while no customer reviews or complaints have been submitted. Operating out of Woodinville, Washington since inception, Zipfizz strategically blends caffeine with other nutrients to heighten alertness through a smoother energy experience compared to high-caffeine, high-sugar competitors. Going forward, real user feedback will further demonstrate whether Zipfizz can fulfill its proposition as a healthier stimulant option.
Address: 16650 Woodinville Redmond Rd NE Woodinville, WA 98072-9067.
Contact Numbers: (877) 947-3499
Email addresses: info@zipfizz.com and jobs@zipfizz.com
When it comes to weight loss and energy, what do the Zipfizz ingredients have to say?
Zipfizz Competitors
Ingredients
Zipfizz Ingredients
This energy booster drink contains several natural ingredients, including:
Caffeine anhydrous
Guarana seed extract
Green tea leaf extract
Alpha-lipoic acid
Green coffee bean extract
Grape seed extract
Grape skin extract
Other Zipfizz ingredients include vitamins A, B, C, E, magnesium, zinc, chromium, potassium, sodium, selenium, calcium, and manganese.
This alternative to sports energy drinks offers 25 different vitamins, electrolytes, antioxidants, and minerals.
There is no sugar in Zipfizz. However, it contains xylitol, a sugar substitute that naturally occurs in fruits, birch bark, and berries for sweetness.
Another sweetener in Zipfizz is sucralose, also known as Splenda. This sugar replacement is low-calorie and derived from sugar. Compared to regular table sugar, sucralose is about 600 times sweeter, according to the FDA.
There are no artificial flavors or colors in Zipfizz.
More Detail on Zipfizz Ingredients
Alpha-lipoic acid
Alpha-lipoic acid is needed for aerobic metabolism in animals. Alpha-lipoic acid is marketed as an antioxidant by supplement companies, but more evidence is required to determine its effectiveness.
Green coffee bean extract
Researchers for Medical News Today found that unroasted coffee beans can significantly reduce weight in obese individuals. This effect is thought to be caused by a combination of caffeine and chlorogenic acid found in green coffee beans.
Grape seed extract
Grape seed extract could potentially improve poor circulation and lower cholesterol, but more clinical trials are needed. According to the National Center for Complementary and Integrative Health, the extract is safe in small amounts.
Grape skin extract
A 2013 study published in BMC Complementary and Alternative Medicine found that grape skin extract may inhibit fatty acid synthase.
Scroll below for one of the best products we've seen over the last year.
Nutrition Facts
Zipfizz Nutrition Facts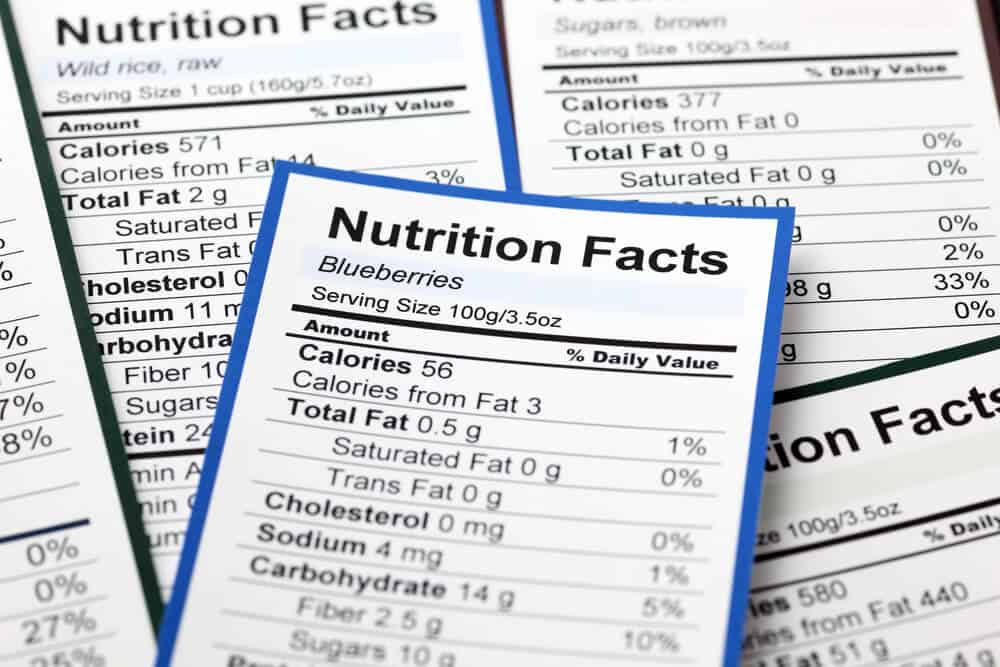 As per the Zipfizz label, the nutrition facts are:
Calories – 20
Total Carbs – 2g
Sugars – 0g
According to some Zipfizz reviews, the powder also contains a large number of vitamins. Apparently, two tubes a day act as a multivitamin, as they have 100% of the recommended dietary amount of vitamins.
Unlike its alternatives, it does not have high amounts of sugars, caffeine, and ephedra. The product manufacturer claims that the energy lift from Zipfizz comes from its natural ingredients.
Zipfizz comes in two versions: the vitamin-enhanced energy and sports mix powder and the 4 oz Zipfizz Energy Shot.
The vitamin-enhanced energy and sports mix powder claims to provide between four to six hours of energy. It consists of 24 nutritional ingredients and 100mg of caffeine from green tea and guarana.
The Zipfizz powder flavors are:
Pink Lemonade
Orange Soda
Black Cherry
Fruit Punch
Blueberry-Raspberry
Pink Grapefruit
Limon
Peach Mango
Lemon Iced Tea
Berry
Orange Cream
Citrus
Grape
Pina Colada
The Zipfizz Energy Shot liquid formula also claims to provide 4-6 hours of energy, 41,667% vitamin B12, caffeine, and green tea extract. They package it in a 4 oz bottle, and it comes only in the fruit punch flavor.
Taste Profile: Users can expect a mix that turns plain water into a flavorful beverage, making hydration an enjoyable experience.
Directions
Zipfizz Directions
Zipfizz Energy Shot
To gain the energy boost of the powder, the Zipfizz corporation directs users to consume the bottle within 15-20 minutes. For less energy, they suggest taking half a dose.
However, the company recommends taking the full dose to determine the reaction to the supplement.
After 15 minutes, there is an energy boost that usually lasts between four to six hours. It is not advised to exceed more than two servings per day.
It is also best not to consume the Zipfizz drink on an empty stomach or ingest more than two bottles within eight hours. For best results, they recommend that users shake the bottle well, serve chilled, and store at 15-30 degrees C (59-86 degrees F).
Zipfizz Powder
To use the Zipfizz Powder, you can add the supplement to 16-20 fluid oz. of cold water, a smoothie, or any other non-carbonated beverage.
After adding the powder, it is important to shake the bottle well. It is advised to drink the energy drink within 15-30 minutes before beginning a heightened activity. It is also not recommended to mix the powder in a carbonated beverage since it can cause excessive fizzing.
The best time to drink Zipfizz depends on each individual's energy needs.
Some people drink the energy drink in the morning or mid-afternoon instead of coffee. Some athletes like to drink Zipfizz before exercising to help with their workouts and gain the benefit of additional energy without added calories and sugars that are often found in sports drinks. College students find Zipfizz useful for staying alert and attentive during study hours.
Dangers and Side Effects
Zipfizz Side Effects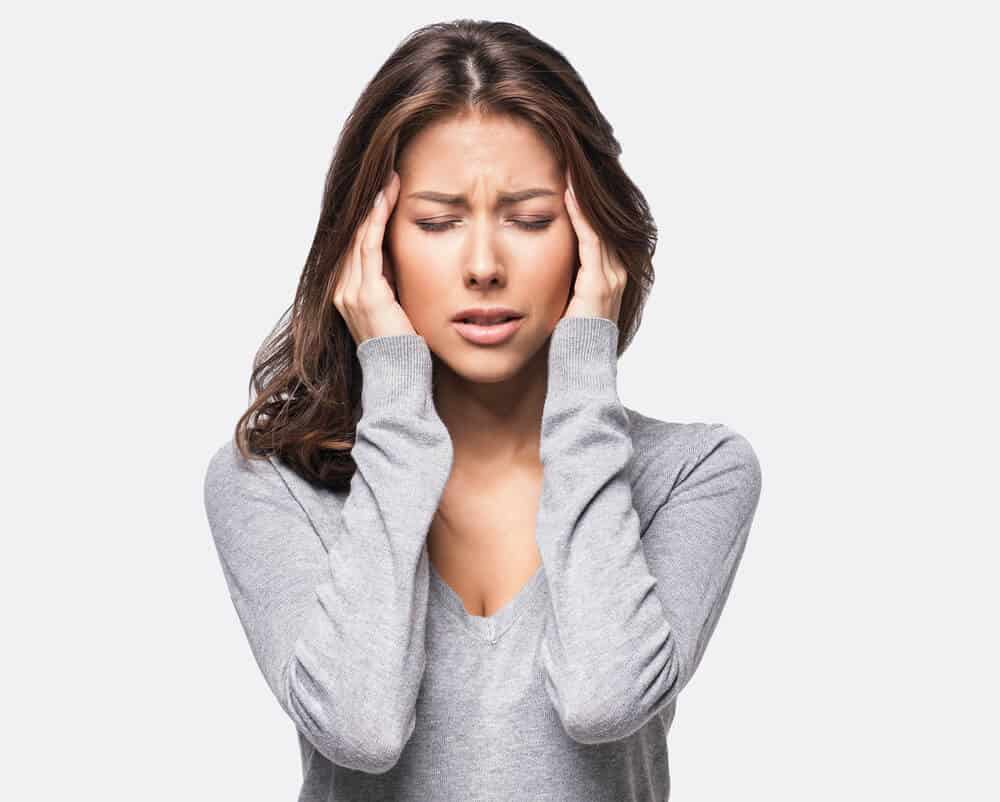 The manufacturers of Zipfizz indicate no health cautions.
Suppose someone with a health condition wants to try Zipfizz. In that case, the company recommends that they seek advice from their physician or health professionals before.
There are some side effects that Zipfizz users have identified:
Vomiting
Trouble sleeping
Headaches
Nausea
Some of these side effects have to do with Zipfizz's individual ingredients. We'll now talk more about each one.
Caffeine
Caffeine is a stimulant that can have lasting effects up to 12 hours. Taking a dose of this drink later in the day can lead to fatigue or sleeplessness.
Adenosine reception, which is necessary for deep sleep, is blocked by caffeine. The risk of stroke and heart disease increases with the long-term use of caffeine. Caffeine is also a diuretic, so people with urinary issues should be aware of that.
A source of caffeine in this drink, guarana, is associated with the following side effects:
Headaches
Nausea
Insomnia
Irregular heartbeat
Vitamin B12 is water-soluble, like other B vitamins, and the body eliminates excess amounts of it through the urine.
It contains an exceptionally high amount of vitamin B12. Dizziness is linked to high doses of vitamin B12.
One shot of this drink contains twice the recommended amount of vitamin B6. This nutrient does not produce energy, nor is it a stimulant.
Vomiting
Unpleasant side effects of Zipfizz include vomiting, which depletes nutrients in the body and causes dehydration. Both large amounts of vitamin B12 and caffeine may induce vomiting.
The product label of Zipfizz does not mention the amount of caffeine in each shot. Therefore, it is best to limit or avoid other caffeine sources.
Benefits
Zipfizz Benefits
The company describes this drink as "the healthy alternative to energy drinks, sports drinks, and coffee."
Zipfizz Energy Shot also supposedly converts water into an energizing and healthy performance drink. Though an energy supplement, it does not contain high caffeine, sugar, or ephedra, which prevents crashes and spikes found with other sports and energy drinks.
That being said, Zipfizz caffeine content comes from the green tea extract, guarana seed extract, and caffeine anhydrous, and works as a stimulant to boost energy levels and increase alertness.
Zipfizz and Weight Loss
Though it is not a weight-loss product, the company suggests that it is an excellent complement to many diet plans.
After decreasing daily calories on most diets, people seeking to lose weight may feel tired and lack energy. The energy it provides may assist with weight loss diet plans.
Zipfizz and Vitamins
The Zipfizz Powder boasts 950mg of potassium and 100mg of magnesium to support rapid hydration. The manufacturer claims that two tubes of the product in a day is a complete multivitamin since it delivers 100% of the recommended daily allowance of vitamins.
With vitamin B12 being its main ingredient, there are some benefits the vitamin provides with the consumption of the energy supplement. Vitamin B12 assists with the maintenance of energy in the body by breaking down carbohydrates into usable glucose, according to the Office of Dietary Supplements.
Vitamin B12 also supports brain and neurological functions, heart health, skin, and hair. Also, the B vitamin generates red blood cells and promotes healthy digestion.
Other Zipfizz Benefits
Full of vitamins, minerals, electrolytes, amino acids, and antioxidants may benefit immune health, per the Nutrition Journal. 
There are some benefits related to its antioxidants as well.
Guarana seed extract can be useful for weight loss and reducing fatigue, and improving athletic performance.
Ginger root can aid with stomach issues such as gas, vomiting, nausea, and morning sickness, as per the information shared by NCCIH.
Green tea extract provides a natural form of caffeine and is a potent antioxidant.
Comparisons
Zipfizz Energy Shot Drink Comparisons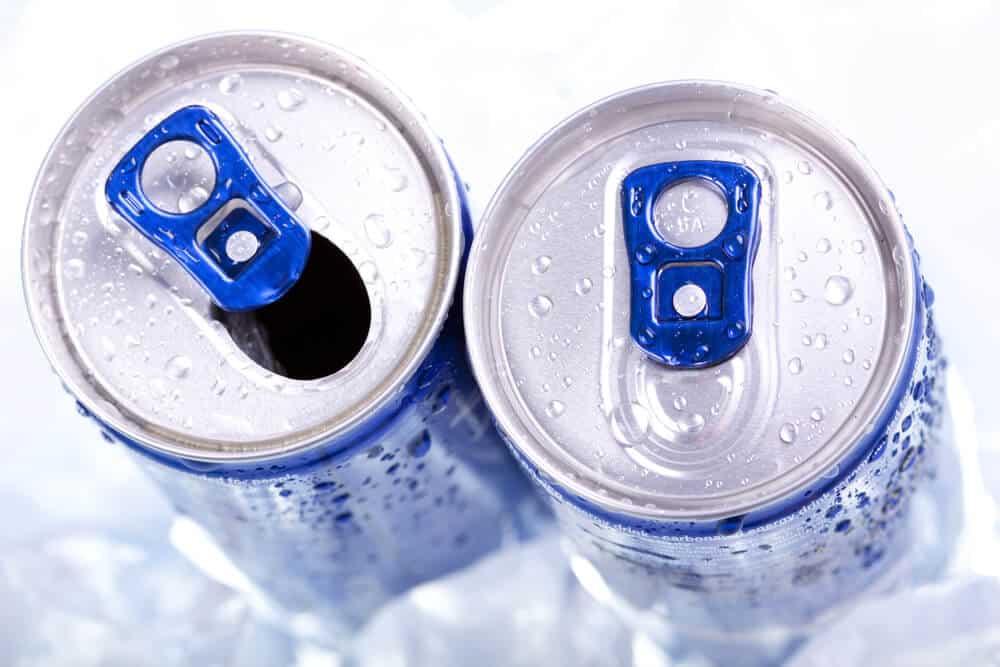 Zipfizz Nutrition
Although the various flavors of Zipfizz all generally have the same ingredients, a few may vary. However, here is the common nutritional profile of the powders:
Serving: 1 Tube
Calories: 20
Sugar: 0 g
Carbohydrates: 2 g
Vitamin C: 500 mg
Vitamin E: 15 IU
Thiamin: .75 mg
Riboflavin: .85 mg
Niacin: 10 mg
Vitamin B6: 1 mg
Other vitamins included in the mix are folate, vitamin B12, pantothenic acid, calcium, magnesium, zinc, selenium, copper, manganese, chromium, sodium, and potassium. Zipfizz also contains 205 mg of a proprietary blend that includes caffeine, but the exact amount is unknown.
Zipfizz vs. Plexus Slim
The Plexus Slim contains 1 Slim Drink packet in 12-20 oz water bottle per serving size compared to Zipfizz's 4 oz serving size.
There are five calories, 1000 grams of xylooligosaccharide, and 2 grams of carbohydrates in Plexus Slim. It also includes caffeine.
Plexus Slim claims to be an appetite suppressant, whereas they primarily market Zipfizz as an energy drink.
Zipfizz vs. Nuun
The Nuun Instant is one packet (11 grams) for 16 oz water per serving size if you compare it to Zipfizz's 4 oz serving size.
Nuun comes in powder form, as well as a hydrating electrolyte tablet. It contains 25 calories, 5 grams of sugar, and 7 grams of carbohydrates.
Zipfizz vs. Monster
Monster Energy Drink has a 16 oz serving size compared to Zipfizz's 4 oz serving size. It contains 230 calories, 54 grams of sugar and 58 grams of carbohydrates, and 200% of vitamin B12 in Monster. It also includes caffeine like Zipfizz. There are no antioxidants in Monster, though.
Zipfizz vs. Full Throttle
The Full Throttle drink comes in a 16 oz can. This energy drink has 230 calories, 55 grams of sugar and 57 grams of carbohydrates, and 500% of vitamin B12. Full Throttle contains 80mg of caffeine per serving 160mg per can.
Zipfizz vs. Rockstar
Rockstar Energy contains a 16 oz serving size compared to Zipfizz's 4 oz serving size. There are 270 calories, 63 grams of sugar and carbohydrates, and 100% of vitamin B12 in Rockstar. It also contains 160mg of caffeine per serving.
Rockstar Energy drink provides a sugar-free edition that contains zero sugar, carbs, and calories.
Zipfizz vs. Redbull
Redbull comes in an 8.4 fl oz serving size compared to Zipfizz's 4 oz serving size. There are 110 calories, 26 grams of sugar, 29 grams of carbohydrates, and 80% of vitamin B12 in Redbull. It also includes 80 mg of caffeine.
Also, Redbull offers a sugar-free edition with ten calories, 2 grams of carbs, and zero sugar. Redbull Total Zero contains 10 calories, zero fat, 1 gram of carbs, and zero sugar.
Zipfizz vs. Spark
The AdvoCare Spark Energy drink contains one stick pack (0.25oz/7gram) in an 8 fl oz water per serving size compared to Zipfizz's 4 oz serving size.
There are 15 calories, 4 grams of carbohydrates, and 1,875% of vitamin B12 in Spark Energy. Zipfizz contains 100mg of caffeine, which is less than Spark containing 120 mg of caffeine.
Electrolytes found in Spark include zinc, copper, and chromium. Further, Spark contains an extensive range of vitamins, such as vitamin A, which you can't find in Zipfizz. While the main sweetener in Zipfizz is xylitol, the primary sweetener in Spark is sucralose.
Effectiveness
Does Zipfizz Work?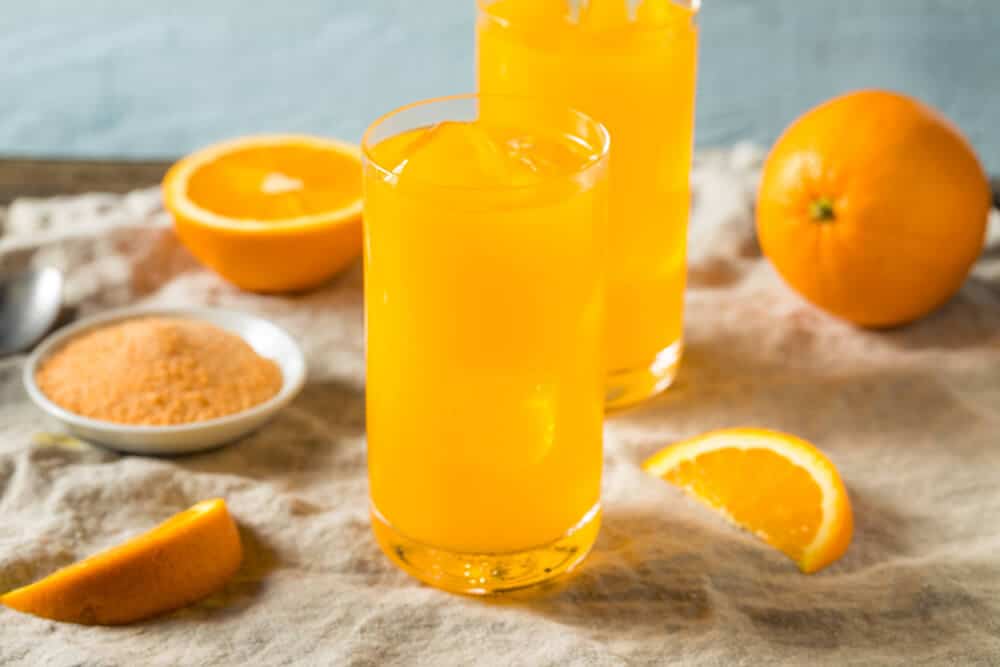 Its purpose is to deliver energy without artificial ingredients and stimulants. Zipfizz's variety of flavors is an advantage for consumers with different taste preferences.
However, Zipfizz is not a weight loss supplement and does not claim to burn fat or suppress hunger. It contains caffeine, which is a diuretic and stimulant.
This product claims to be able to charge up micronutrients into the fuel system of users' bodies.
However, there is a lack of studies for the efficiency of Zipfizz and its energy-boosting claims. According to Preventative Medicine Reports, there are some side effects associated with the energy supplement, such as:
Nausea
Headaches
Vomiting
Sleep issues
Stomach Issues
There are no health cautions, and the FDA has not evaluated the product. It has 30 times more electrolytes in comparison to other popular sports drinks.
Pros & Cons
Zipfizz Pros & Cons
Pros
It comes in many different flavors
Has no sugar
You can easily buy it from several online and offline retailers.
A small and lightweight product that users can easily carry
Cheap
Low-calorie drink
Cons
It is not a fat burner or appetite suppressant.
No user testimonials on their website
It contains caffeine, a diuretic stimulant.
Where to Buy
Where to Buy Zipfizz
Individuals can buy Zipfizz on Amazon for about $30. Other options include:
Zipfizz official website: $37.99 for 20 tubes.
eBay: $37.95 for 30 tubes
Costco: $29.99 for 30 tubes
Walmart: $27.76 for 20 tubes
What Users Are Saying
What Users Are Saying
"I love the taste of the grape. I wish they would come up with a better way to seal the canisters, hard to open!"
"Normally I would say Zipfizz is a five star product but the last shipment I received of the Fruit Punch the flavor has dramatically changed, I am so disappointed!!!!!!!!!!!! Please, whatever you did to change the flavor stop doing it and go back to the way it was before!"
"For years I drank a pepsi in the morning. I needed to change this habit. So the fizzy drinks were recommended. I started drinking them 3 years ago and auto order now."
Bottom Line
Bottom Line on Zipfizz
So, will Zipfizz give you that extra kick? Well, we like the low price and the longevity of the company, but the lack of research backing the claims leaves us concerned. We're also hesitant about this one because of customer complaints about the taste and artificial sweeteners.
Losing weight is difficult and it's a battle that no one should fight alone. When you need support 24/7 sometimes it's best to look in places you'd not thought of before – a weight-loss app.
Among the best weight-loss apps we've seen in years is Noom. What we like is that it is clinically proven – a huge thing in the weight-loss market. You get real human coaching to keep you motivated and on track to lose weight. Plus, you get a personalized meal plan and expert articles on health and wellness.
Dietspotlight readers can try Noom with a free trial offer to see just how personalized weight loss feels.
Learn More About Noom »