V Shred Review

- 14 Things You Need to Know
V Shred is a fitness website that creates workout and diet plans for its customers. They claim they make personalized plans helping you achieve your goals much faster. This is a plausible claim, but do they deliver on the promise?
The best weight loss results are indeed achieved with a diet and workout combined, but it is a slow process. Our research team combed the internet for user reviews, professional analyses, and scientific claims to give you the bottom line.
V Shred can be purchased through their Official Site.
Overview
What is V Shred?

V Shred (Vinsanity Shred) is a health brand that sells supplements, online personal training, and meals. They guarantee the "dream body" you've always wanted, so we were excited to get into the details.
V Shred offers supplements designed to help you lose weight, build muscle, and stay in shape. Their products are designed for men, women, and people of most age groups.
A brief look at science tells us a little about V Shred, HIIT, and the possible impact on weight loss.
But, what about V Shred? What does THIS program have to offer?
V Shred Competitors
Company Info
How Did V Shred Start?
Vince Sant created Vincesanity Shred, or VShred, in Hollywood, California. The BBB opened a VShred file in 2018, but that's as close as we get to know when V Shred got started.
Scroll below for one of the best products we've seen over the last year.
Products
Vinsanity Shred Products
Let's look at some of V Shred's programs, books, guides, and other products.
V Shred University – $1.00
You get a new diet and workout plan each month that's "built for your goals."
In addition to access to a team of fitness experts and community support from other dieters, you'll get a "secret stash" of training hacks and coaching calls. You'll be able to ask any question you want.
Vinsanity Shred Meal Plan and Training Plan for Him/Her – $149.00
These diet plans are claimed to be 100% tailored to the individual needs of the dieter. The first thing they stress – get your diet and nutrition regimen on point, and the results will follow.
Vinsanity Shred Fat Loss Extreme for Him/Her – $47.00
This program is for those who have done everything they could – but still can't seem to shed those pounds.
It's said this program isn't for those who want to lose just 3 or 4 pounds. If you're going to drop 20-50 pounds of fat – this is the way to go.
It's claimed this program will share "underground fat burning secrets" and a "step-by-step blueprint" for melting away the pounds. More information may be able to be seen with a V Shred body type quiz.
Vinsanity Shred Ripped in 90 Days – $47.00
Claimed to be a simple and effective way to "get shredded," Ripped in 90 Days offers all the tools to build muscle and keep it on.
The best part is, it claims that "the science is so good, you can't fail" if you follow the instructions.
Ripped in 90 Days offers:
100% digital program
Convenient mobile app
Guaranteed results
Vinsanity Shred Clean Bulk Program – $87.00
The Clean Bulk Program offers several diet strategies and formulas for packing on muscle mass and step-by-step guides to exercising "the right way."
Vinsanity Shred Toned in 90 Days – $57.00
There's Ripped in 90 Days for the men and Toned in 90 Days for the women.
This program offers to take your results to the next level. If you're frustrated with your current diet or workout routine, this promises to shift you in the direction toward success.
Some of the program claims:
No starvation crash diets
Easy to follow
You don't have to give up carbs
Burn calories around the clock from HIIT workouts
Vinsanity Shred Recipe Guide – $14.95
Over "40 healthy, delicious, amazing recipes" put together for Vince himself.
Having a buddy create these recipes, they're said to be designed to deliver the nutrients you need, with fewer calories – and apparently, they also taste great.
V Shred Six-Pack Shred – $19.99
This program will show you how to get abs just like Vince! He appears on magazine covers, and now you will have the abs that got him there – without the fame.
This program includes a carb-cycling video and diet guide, as well as a HIIT guide.
V Shred Big Arms Program – $19.99
This program is designed for one thing only – massive arms. As Vince says, he was a skinny guy once until he found the secret to getting shredded and bulking up.
This 6-week program promises bigger arms with "classroom-style videos," breaking down the workouts.
V Shred Booty Builder – $34.95
No workout plan would be complete without a booty-toning program for the women who want that perfect butt.
This video was made specifically for women who have a hard time getting their butt where they want it to be.
Vince says there's more to a perfect booty than just squats and crunches – and this video claims to show you how to work the right muscles for the perfect behind.
Supplements
V Shred Supplements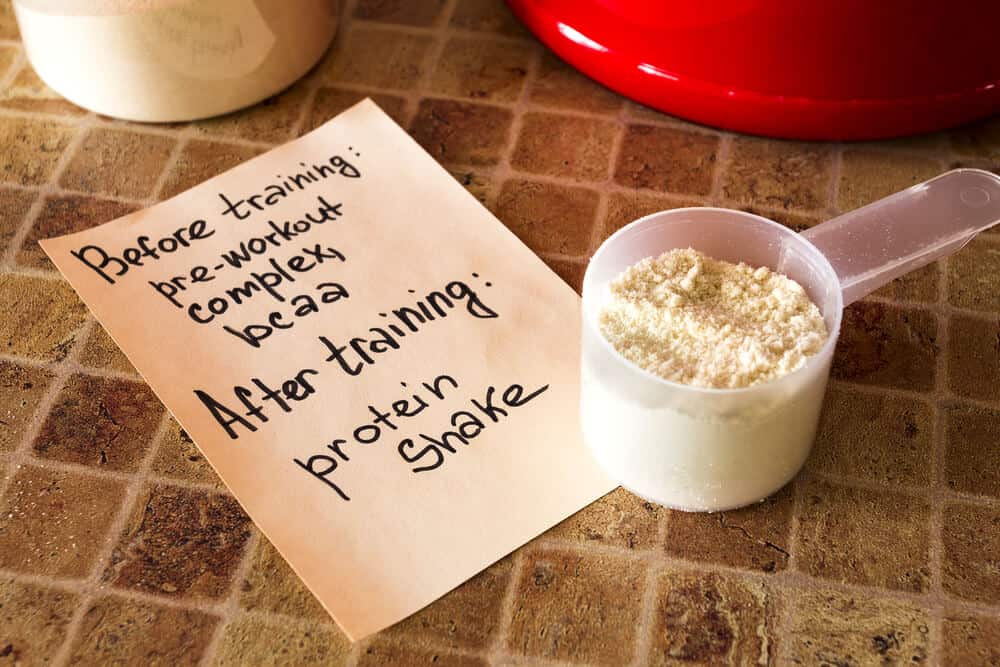 The company divides V Shred supplement options into ones for men and others for women. However, it looks like most supplements are available in both categories:
SCULPTnation Burn: cayenne fruit, grains of paradise seeds, ECGC from green tea, yohimbine, and rauwolscine.
SCULPTnation Burn PM: raspberry ketones, white kidney bean extract, green coffee bean extract, dandelion root powder, l-tryptophan, saffron bulb extract, melatonin, and lemon bulb extract,
SCULPTnation TestBoost: ashwagandha root extract, Tribulus Terrestris fruit, Eleuthero root, epimedium grandiflorum whole plant, hawthorn berry, Eurycoma longifolia root, American ginseng root, and cordyceps mycelium extract.
SCULPTnation NeuroOctane: Alpinia galanga root extract (enXtra), bacopa whole plant extract (Synapsa), L-theanine, noopept, and black pepper fruit extract (Bioperine).
SCULPTnation Turmeric: turmeric root, turmeric extract, and black pepper fruit extract (Bioperine).
SCULPTnation HGHBoost: Tribulus Terrestris, L-leucine, L-arginine, L-glutamine, L-lysine, gamma-aminobutyric acid, L-isoleucine, L-valine, L-ornithine, colostrum, and glycine.
SCULPTnation PreWorkout: L-leucine, L-isoleucine, L-valine, L-citrulline, beta-alanine, caffeine, betaine, L-tyrosine, and L-theanine.
SCULPTnation PostWorkout: creatine HCL, creatine monohydrate, L-carnitine tartrate, mineral complex, astragalus root, ginseng root, and rosa fruit extract.
Additional supplements include Greens, Protein, Creatine, Enzymes, Probiotics, and BCAAs. All supplements and programs are available for purchase on the official website.
Claims
V Shred Claims
The V Shred results that the company claims you will see:
Weight loss
Muscle gain
Guaranteed results (if you follow the directions)
Better results
Comprehensive instructions
"Secrets" that will take you to the next level
One-on-one chats with the pros to help you reach your goals.
Results
V Shred Benefits and Results
If you glance over the official website, you won't see anything but claims of benefits and what sort of results you can expect when using the guides, programs, and products.
We've seen the claims; now we want to see the results, and we found them on social media. It seems with over 2 million followers on Facebook; there are some happy customers.
Most of the complaints, not surprisingly, were about a lack of communication from the customer service department, which is extremely common in all businesses.
Vinsanity Shred and HIIT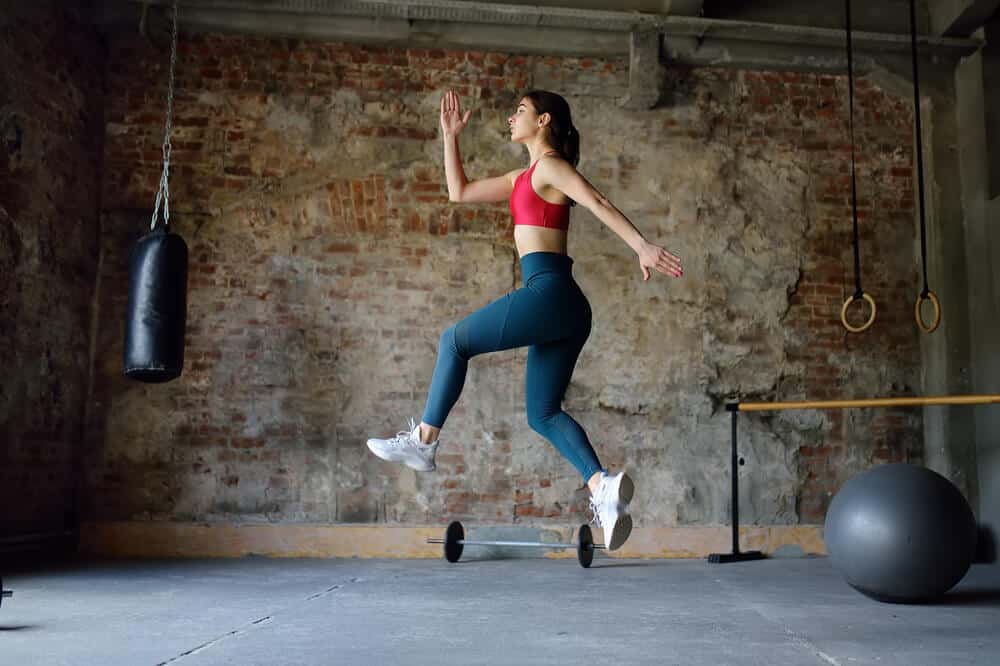 One of the program's workouts, high-intensity interval training (HIIT), is supposed to help you shed fat, build muscle, and stay fit. HIIT combines short, intense exercise with periods of "downtime" or recovery.
We know HIIT workouts are popular and useful, but some V Shred reviews complain that the exercise schedule doesn't correctly explain when to include the high-intensity workouts. However, the Journal of Sports Science and Medicine concluded, "The results suggest that although HIIT protocols are time efficient, they are not superior to conventional exercise training in sedentary young adults."
But, when high-Intensity workouts were matched up against moderate-intensity activities in a study published by PLoS One. "While both exercise groups led to similar improvements, [HIIT] led to greater overall cardiovascular fitness."
Vinsanity Shred and Carb Cycling
Carb-cycling is the staggering of carbohydrates consumed during the day. On some days, you can eat more – others, not so much. It aims at the best of both worlds, snagging benefits you would get from eating carbs with the benefits of cutting them out of your diet. According to research presented in the journal Nutrients, carbohydrate "intake can be given to athletes as nutrition should be periodized according to training loads and objectives."
Claimed benefits of V Shred carb cycling include:
Preserving muscle mass and preventing muscle wasting
Helping muscle recovery after workouts
Boosting weight loss or reducing body fat percentage
Preventing a dip in your metabolic rate
Including flexibility and a variety of healthy foods
Allowing you to keep your favorite meals as part of your plan
Giving you more energy
Preventing extreme hunger or fatigue
The brand also offers testosterone boosters. Individuals can check out V Shred test boost reviews to determine their effectiveness.
Weight Loss
Details on V Shred and Weight Loss
V Shred guy promises fast weight loss and better results than the competition. While there's no research supporting the V-Shred program, there's research focused on HIIT; the principle fitness plan offered by Vinsanity Shred. The Medicine and Science in Sports and Exercise highlighted the effects of high-intensity interval training on fat loss.
According to the JoDR, "MICT (moderate-intensity continuous training) consisting of prolonged sessions has no quantitative advantage, compared with that resulting from HIIT, in abdominal visceral fat reduction. HIIT appears to be the predominant strategy for controlling weight loss because of its time efficiency."
Nutrients notes that "Repeated cycling in BW [body weight] without changes in diet composition does not lead to impaired metabolic health nor increased BW (gain)."
Nutrition & Metabolism touched on the short-term benefits of a reduced-carb diet. Still, they needed more information before supporting it for the long-term.
"In a small group of obese patients…a low-carbohydrate diet followed for two weeks resulted in a spontaneous reduction in energy intake to a level appropriate to their height; weight loss that was completely accounted for by reduced caloric intake."
Side Effects & Warnings
Potential Vinsanity Shred Side Effects
Instead of looking into V-Shred side effects, we'll focus on HIIT exercises' potential side effects. Although HIIT is designed to burn the maximum number of calories in a short period, it's easy to forget about the strain you're putting your body through. Potential side effects of HIIT include:
Joint pain
Back pain
Muscle pain
Cramping
Product Warnings
Vinsanity Shred Product Warnings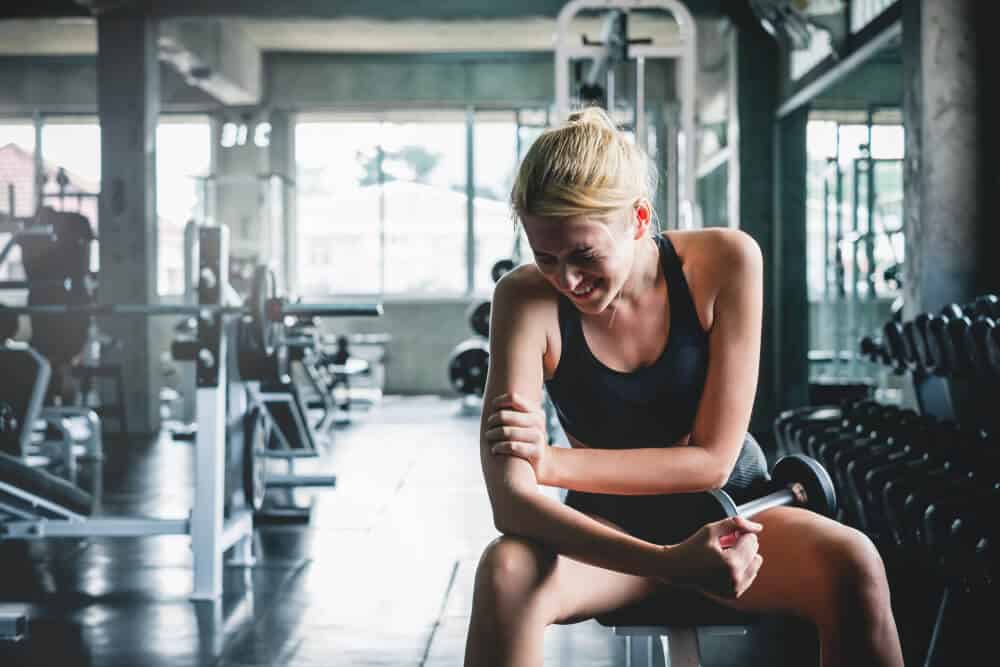 The company posts no product warnings on the website. However, don't perform HIIT if you have:
A history of injuries
If you are pregnant or nursing
If you don't feel comfortable with the exercises
Does It Work?
Does V Shred Work?
It's hard to tell whether these programs will deliver the promised results. Many customers rave about it on social media, but there's no science to support the V Shed program. We must rely on generic research for both the workouts and meal plans. Some customers didn't see results. But, remember, results vary from person-to-person. We can say that HIIT exercise, when done safely, is an effective means of promoting weight loss and fat loss.
Directions
How to Use V Shred
V Shred offers the V-Shred app, videos, and programs – so "how to use" should be straightforward. Get special information teased on the website after you pay for the program and take a V Shred quiz.
There has been some question about the V Shred login process – so let's review the steps.
Click the V-Shred Login at the top of the page.
Enter the email address you used to sign-up for (or purchase) the V Shred diet.
Finally, enter your password, and you've used your V Shred login.
If you can't remember your credentials, you can recover your account.
Is There a Money-Back Guarantee with Vinsanity Shred?
There's a lifetime 100% money-back guarantee on all purchases made on the website. The refund is based on the actual price paid for the product. If something is damaged or the wrong product was sent to you, a refund will be issued at no additional cost to the customer. Custom diets and training plans are not included in the money-back guarantee.
How to Cancel a VSU Membership?
To cancel your VSU (Vinsanity) membership:
Sign in to your account.
Go to your member profile.
Find your subscriptions and click on VSU.
Click the cancel button.
V Shred App
V Shred offers an app for iOS (Apple) products. The app is free and, according to V Shred, "Is it about time to take your health and fitness into your own hands? Well, now you literally can with the V Shred new cutting edge fitness app."
V Shred Body Types and Quiz
Individuals can be matched to a diet plan based on a body type quiz from V Shred. There are three body types identified from V Shred, including Ectomorph, Endomorph, and Mesomorph.
These body types usually describe where fat is naturally distributed. This way, V Shred can recommend specific plans and supplements for success.
Similar Products
Similar to V Shred
There are plenty of muscle-building programs and diet regimens out there, including:
Alternative supplements include:
What Users Are Saying
What Users Are Saying
"I love this program it has helped me so much I lost 25lb in just 4 months and it makes me feel great and love myself again! I would definitely recommend this to anyone who is looking to get in shape."
Bottom Line
The Bottom Line on V Shred Fat Loss Extreme
Is V Shred's fat loss extreme over the top? What's impressive about the Vinsanity Shred system is it doesn't just focus on one pillar of any weight management plan – exercise. The plan also addresses diet, but not as much as working out and improving overall health and wellness. However, there are only a few supplements mentioned throughout the program.
When you're looking to lose weight, making and sticking with lifestyle changes makes the process easier to start and easier to stick with, but how does that work if lifestyle changes are hard to make and keep? We've come across a clinically-proven solution that we are super excited to share.
Need extra support on your weight loss journey? The new Digital 360 membership from WW (formerly Weight Watchers) can help. Follow supportive Digital 360 Coaches in their app —and join an encouraging community—who will help you stay committed with their own weight-loss journeys, tips, and advice. Get exclusive access to live and on-demand wellness experiences like cooking demos and fun workouts. Plus, no foods are off-limits with WW, so losing weight doesn't have to mean losing out.
WW's proven weight loss science + their most dynamic Coaching plan = your best results ever. Diet-spotlight readers get 55% off for a limited time! Join today.
Learn More About WW »