Updated: 08/25/2015 - Sponsored by Leptigen
Ideal Protein Review – Does This Weight-Loss Program Work?
Are price and limited food choices deal breakers?
PUBLISHED: 08/01/2015 | BY: TORY GRAY, SENIOR REVIEWER
Editor
's Review:
4.2
/ 5.0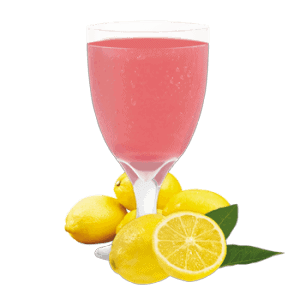 There's quite a bit of interest in the "medically developed" weight-loss plan Ideal Protein. We took this as a chance to give you a deeper look into the program. We researched the food choices, price and clinical support. Afterwards, we viewed hundreds of purchaser reviews online. With took this information and outlined the important facts for you to know.
EDITOR'S TIP:
Combine Ideal Protein with a proven fat burner such as
Leptigen
for better results.
What You Need to Know
Up front, Ideal Protein is a diet plan with pre-packaged meals. The foods include shakes, soups, snacks and desserts. You follow a prescribed program; replacing traditional regimens with Ideal Protein products. All items are convenient to use when out and about – a benefit.
The product website was created in 2002, which makes this program long-lasting. Instructions are simple to follow under the guidance of a weight-loss center – a positive gesture. You can purchase Ideal Protein from designated locations. The company has earned a good BBB rating and the headquarters is large enough to support research and development, but read on…
Price – "Too High?"
Ideal Protein is only available through diet centers, so you have to pay for initial and subsequent appointments. The program requires pre-packaged foods, increasing the overall price. "If you have to spend a large sum of money on a weight-loss program you may not stick with it over time," asserts our Research Editor. "Not only does a diet have to work, it has to be affordable."
"Not sure I can stick it out for all the 60 lbs I want to lose as it is very expensive," one dieter explains.
"Wow, expensive, I'll say. My initial visit cost was around $259 included supplements. At that point Ideal Protein foods for the next 7 days is $101.85," reports a buyer.
We also found on user that offers, "Its [terribly] expensive. It costs $416.00 a month and going up…"
Scroll downward for one of the best supplements we've reviewed in 2015.
Limited Food Choices
One of the more common complaints about Ideal Protein relates to the limited food choices. You have to choose from the products available from your local diet center. Over time, dieters grow tired of the selections. "I started this diet last spring, and by week four, I was tired of salad veggies and Ideal Protein shakes," one buyer reports.
"I'm tired of eating broccoli, [cauliflower], mushrooms and lettuce. I've tried eating the 'allowed' veggies but I'm tired of the restriction," says a dieter.
Yet another user claims, "…after a while I grew tired of those silver packages of fake 'food'."
From our experience, restrictive diets tend to deter long-term success. If Ideal Protein offers only a small selection of foods – this could be unsettling.
The Science
Calorie restriction is a part of many weight-loss programs, but when this is taken to the extreme, dieters can grow tired of the plan quickly. Science does not support restrictive diets as they tend to fall short on nutritional needs. Ideal Protein does not offer clinical studies proving this choice is better than a traditional "eat less, move more" idea. With no research into Ideal Protein, we find issue with this option.
The Bottom Line
At the beginning we were entertained by the idea of Ideal Protein. There are some dieters who report losing weight on the program and the company has been around for quite some time, but we can't advocate following it without clinical support or with restrictive food choices.
If you want to melt away those pounds, our research proposes finding a supplement with an economical price and ingredients with published support.
In the midst of many weight-loss products, one of the finest we've reviewed is Leptigen. The formula is composed of four ingredients – all with clinical support to help with fat loss and increased metabolism. Our review revealed no mention of detrimental side effects and discussions on the internet express great results.
Further, the producers of Leptigen are so certain about their product, they're offering a special trial offer.
(Feel free to scroll below for our previously published full-length reviews of Ideal Protein)
Previous Ideal Protein Review (Updated March 18, 2014):
What You Should Know
Click Here To See Our Highest Rated Review
There are certainly numerous approaches to weight reduction. One of these methods is called Ideal Protein. This is a weight loss approach that is supposed to help men and women burn off body fat, but retain lean muscle tissue at the same time. As stated on the official website, the Ideal Protein method involves a 4-phase protocol. This aims to stabilize the dieter's blood sugar levels and pancreas, while burning away unwanted fat.
According to the founder of the Ideal Protein method, the human body cannot burn off or shed fat unless carbohydrates are eliminated. He states that the body stores about three days worth the carbs. Therefore it is necessary to restrict all sugars until the dieter reaches his/her goal. Apparently if you are consuming carbohydrates or sugars, you are not going to shed unwanted body weight. This is where the nutrient-rich food products that Ideal Protein offers come into play.
List of Ingredients
Not provided on the official website.
Product Features
Ideal Protein is a company that specializes in health foods and products that aim to assist with weight loss. Although this company does offer a number of products, they additionally provide educational information regarding overall health. The categories of products found on the official Ideal Protein website are as follows; Drinks, Breakfasts, Entrées, Desserts, Puddings & Jelly, Soy Snacks, Bars, and Ready-to-Serve. Under the Bars section, you will find flavors like Peanut Butter, Caramel Crunch, Milk Chocolate, Choco-Banana, Cookies-n-Cream, and Cran-Granata. According to the main website, Ideal Protein focuses on developing products that are both delicious and nutritious. These gourmet foods may be able to assist some men and women with healthy weight reduction. One Dr. Tran Tien appears to be the founder of the Ideal Protein weight loss method. Since many health issues and illnesses are directly related to obesity, Dr. Tran Tien decided to create foods that provide sufficient amounts of protein and nutrients, but without a lot of fat and other components that contribute to weight gain.
Advantages
There are a variety of food categories and options through the Ideal Protein method.
This website emphasizes nutrition education for dieters.
Disadvantages
There are no simple and convenient supplements involved with the Ideal Protein approach.
Full ingredient lists are not provided on the main website for these foods.
The cost of Ideal Protein food products could certainly get pricey over time.
There does not appear to be any kind of money-back guarantee with this method of weight loss.
Conclusion
There are so many companies and brand names these days that offer protein supplement foods. While Ideal Protein certainly provides dieters with a variety of them, none of the ingredients are presented on the main website for review. In fact, no nutritional value charts or prices are provided either. While the Ideal Protein approach to weight loss sounds okay in theory, a simple supplement that is taken daily may be much easier, and much less expensive.
GD Star Rating
loading...