Updated: 01/06/2018
- Site operated by Burn HD
OPTIFAST
Optifast is a diet program I will surely never forget. We at DietSpotlight decided to create a comprehensive review, scrutinizing the ingredients, side effects, customer-service quality and clinical studies. Moreover, we read user comments posted online. Lastly, we compacted everything to give you the important facts you need.
Optifast Readers:
Click here
to find out why we're giving away samples of our product, Burn HD.
Overview
What is Optifast?
Optifast is a company brand created by Nestle Health Sciences that provides weight loss programs for people who have a high BMI (30 or greater) are obese or overweight.The Optifast weight management system requires the use of Optifast shakes and meal replacement foods such as bars and soups.
The programs are for those who are overweight, people of most ages, teens and people who plan to undergo weight loss surgery.
The programs are also comprehensive, which means that doctors, psychologists, and other health professionals are involved in the weight reduction journey of each person enrolled in the Optifast system.
An Optifast meal plan consists of a liquid diet including Optifast shakes.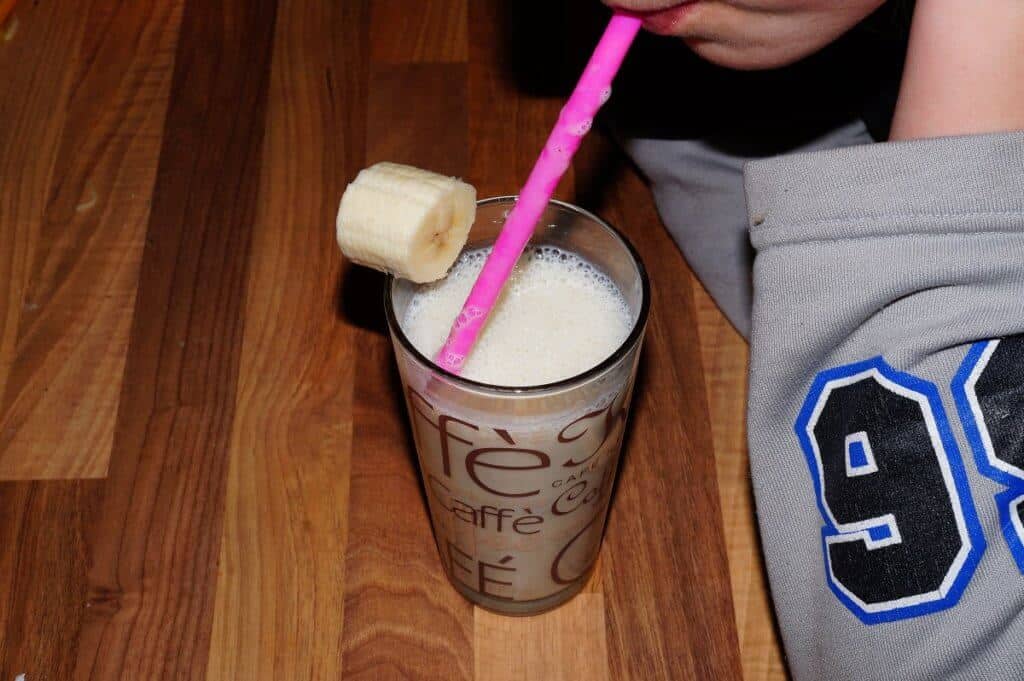 Typically, you'll follow the diet at least four weeks. The timeframe makes it easy for almost anyone to follow.
Weight loss from this eating plan results from eating a very low-calorie diet (VLCD). [1] [2]
Optifast is a VLCD option for those seeking immediate help with their body weight. [3]
Optifast is considered a low carb diet option. [4]
We'll break down the details of the available programs and products so that you may get a better idea of what losing weight with Optifast is like.
Products Similar to Optifast
What Does Optifast Do?
The Optifast weight management system may help people lose weight in a short time span.
Programs geared toward different age ranges are available as well as programs created specifically for people undergoing gastric bypass or gastric banding surgery. Dieters on any one of the Optifast programs are required to consume primarily Optifast products during the main phase of the diet, which may last over six weeks.
The three Optifast phases include: [1]
Active weight loss
Transition
Maintenance
Active Weight Loss
The patient visits the clinic where the doctor run tests and prepares a custom program. During the Active Weight Loss phase, you'll follow an Optifast full meal replacement diet.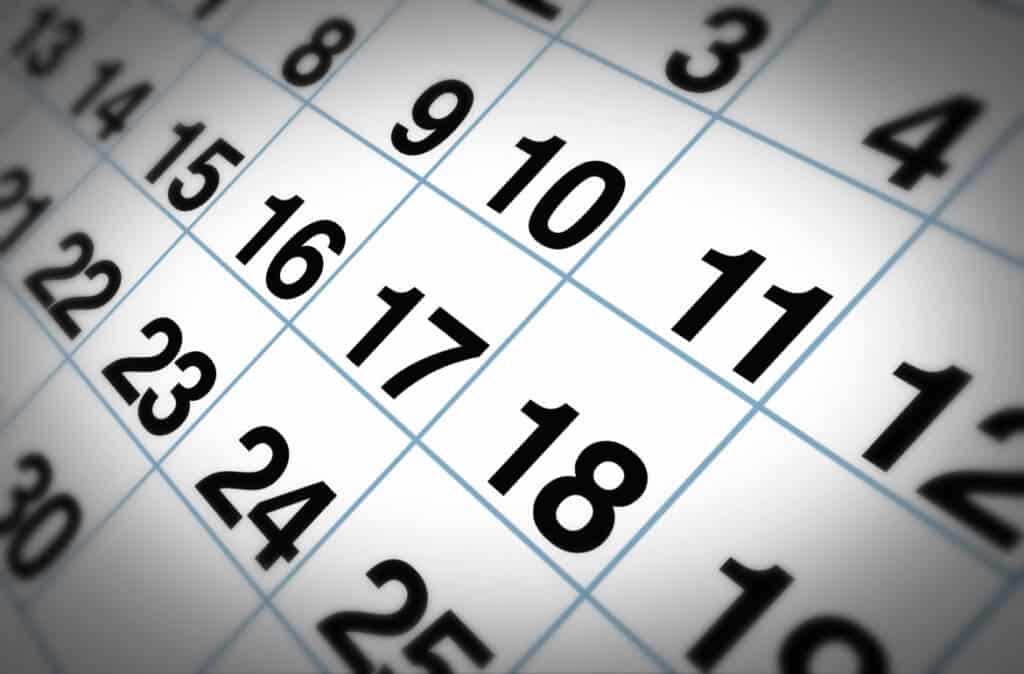 Active 2-In this phase you will consume:
3 OPTIFAST® VLCD™ products
2 cups of low starch vegetables
1 teaspoon of vegetable oil
providing less than 800 calories per day
This phase lasts about 12 weeks. However, you'll receive weekly monitoring.
An additional benefit is the weekly group meeting.
Transition
The second phase (also known as Active 1 Phase) is the transition phase. It lasts about six weeks and slowly begins adding in regular foods. You'll continue to attend group sessions.
In this phase you will consume:
1 Optifast VLCD Product
2 low-calorie meals (approximately 400 calories each)
at least 2 cups of low-starch vegetables
2 serves of fruit
1 serve of dairy
providing 1000-1200 calories per day
Long-Term Weight Management
The Maintenance Level all Optifast VLCD products are eliminated and the focus is on maintaining your weight loss.
Dietary intake consists of:
3 low-calorie meals (approximately 400 calories each)
2 serves of fruit
1 serve of dairy
plus low-starch vegetables
The dieter exercises and practices good eating habits learned throughout the program. Dieters eat regular food and Optifast meal replacement meals and a benefit is an ongoing support from Optifast.
Scroll below for one of the best products we've seen over the last year.
Ingredients
Optifast Ingredients
Optifast offers several different products. The Optifast Method relies on meal replacement shakes.
However, we'll take a closer look at some of the essential ingredients, including:
Milk Protein Concentrate
Soy Protein Isolate
Maltodextrin
Minerals
Optifast meal replacement shake contains multiple ingredients. We'll focus on a few and break down the benefits and drawbacks.
Maltodextrin
Maltodextrin is a surprising main ingredient to find in a supplement that's designed to help people lose weight.
It's an easily digestible polysaccharide, produced from starch and absorbed in the body often as rapidly as sugar.
Maltodextrin is often used as an additive in candies, sweet drinks and added to provide a source of calories and energy for Optifast users. However, it comes with a few health risks. [5]
Maltodextrin may lead to spikes in blood sugar. Unsteady blood sugar levels may affect energy levels, mood and cause side effects.
Maltodextrin consumption may also trigger allergic reactions, and some research suggests that it may even cause bacterial infections in the intestines. [6]
Soy Protein Isolate
Soy Protein Isolate is a controversial ingredient in many products, including Optifast meal replacement shakes, bars, and soups.
Due to the isoflavone content, there's a connection between thyroid and hormone issues and the use of soy protein isolate.
One study, conducted on rats, showed a disruption in thyroid functioning in both male and female rats. In particular, the isoflavones in the soy protein isolate affected the hepatic thyroid hormone receptors. [7]
Canola Oil
Canola oil, or rapeseed oil, is produced from modified Brassica oilseeds and is typically grown and produced in India and China.
Canola oil is also one of the most commonly used oils in the world for a variety of purposes including culinary and industrial. This oil provides a favorable balance of fats which poses less of a health risk concerning cholesterol and body weight.
While many other oils are high in saturated fatty acids, canola oil contains only 4% saturated fatty acids.
Moreover, canola oil is a key ingredient in several Optifast products.
Canola oil is one of the healthier oils.
It's also a healthy source of fat which may help reduce bad cholesterol levels while improving insulin sensitivity. [8] [9] [10]
Fructose
Fructose is another ingredient found in Optifast products.
Often called fruit sugar, fructose is an additive found in junk foods, candies, sweets and sugary drinks.
The bloodstream absorbs fructose during digestion.
This absorption process makes fructose a contributing factor to insulin resistance, obesity, metabolic syndrome and hypertension.
Vitamins and Minerals
The vitamins and minerals in Optifast weight control products include calcium, magnesium, potassium, choline, zinc, Vitamin B12, copper, Vitamin A, Vitamin B1 (Thiamine), Vitamin B2 (Riboflavin), Vitamin B9 (Folic Acid), Vitamin K, chromium, biotin, and Vitamin D3.
Vitamins and minerals in products help add to a well-rounded diet and prevent deficiencies associated with a lack of dietary nutrition.
Milk Products
Some Optifast products contain milk.  For example, one of the main ingredients in Optifast 800 is milk protein concentrate.
Milk protein concentrate is a low-calorie additive containing upwards of 90% milk protein. [13] [13]
Milk protein concentrate typically adds additional calcium, magnesium, and phosphorous to products. [14]
Nutrition Facts
Optifast Nutrition Facts
Optifast products are designed to be nutritionally complete.  The diet requires dieters to consume Optifast-approved products.
You'll notice the vitamins, minerals, and nutrition to keep people healthy and energized each day. Quality ingredients help dieters maintain weight loss.
The Optifast 800 shake is a main dietary food consumed in the Optifast programs, so we'll take a look at the nutritional value of this shake first. Each eight ounce serving of Optifast 800 ready to drink shake contains:
160 calories
3.5g fat (0 trans fat)
10 mg cholesterol
300 mg sodium
18g carbohydrates
3g dietary fiber
4g sugar
16g protein
Otifast HP shakes come in the "Shake Mix" chocolate and vanilla.
Optifast shakes come in strawberry, vanilla, chocolate, chai, coffee, mocha, banana, caramel, and assorted.
Optifast bars come in chocolate, cappuccino, berry, cereal bar with cranberry, and assorted pack.
Optifast soups flavors include chicken, tomato and vegetable.
Optifast also carries a line of desserts including  chocolate and lemon:
Other Optifast products include:
Beneprotein Instant Protein Powder
Nutrisource Fiber
Optisource Very High Protein Drink
Optisource Chewable Vitamin and Mineral Supplement
Benefits
Optifast Benefits
Some concerns regarding the Optifast programs and products have surfaced from time to time. However, there are some key benefits to using Optifast diet plans including:
Rapid weight reduction
Screening and monitoring
Psychological support
Nutritional support
Easy prepared meals
Maintenance support for long-term results
Optifast is recommended for most Type 1 and Type 2 patients.[15]
Optifast is recommended for patients considering laproscopic surgery. [16]
Optifast diet plans are some of the only comprehensive diet plans that provide medical support, nutritional counseling, and meals.
Other weight management systems may provide medical and nutritional counseling, but they won't provide the actual food that the dieter needs to eat.
Likewise, many programs offer meal replacement foods without any of the monitoring or support that dieters need to stay healthy and have a successful outcome.
However, these benefits don't necessarily override some of the dangerous or uncomfortable side effects that come with extreme dieting.
Optifast has a weight management system tailored specifically for teens. It address the unique medical, nutritional, and behavioral needs of obese and severely obese teens. [17]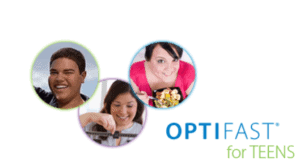 Optifast for teens provides:
Medical monitoring by an Optifast physician
Support from a team of healthcare practitioners
A behavioral and educational program specifically designed to help teens manage their weight
Long-term weight management support and resources
More about the Company
Optifast is a line of products and an associated diet plan produced by the Novartis Medical Nutrition Corporation. The company is headquartered in Basel, Switzerland and produces many different pharmaceutical and general nutrition products including Gerber baby food. According to Novartis, since the company introduced Optifast in 1974, more than one million people have used the diet. It was the first all liquid very-low calorie physician monitored diet to be available commercially. Although the Optifast line began with pre-made drinks, it has grown to include soup mixes and nutrition bars. The company has also branched out to produce products and associated diet plans intended for Adolescent patients undergoing gastric bypass surgery"
The company has had to recall their products in the past due to contaminations. [18] This voluntary recall due to salmonella was in line with the FDA recommendations. [19] The site fails to mention whether or not they offer money-back guarantees or returns.
Optifast can be purchased from the following suppliers:
GNC
Nashua Nutrition
Diet Direct
Bodybuilding.com
Phone Number: (800) 662-2540
Address: 445 State Street
Fremont, Michigan 49412
Results
Optifast Results
Optifast results occur when the dieter lost weight and improved overall health and wellness. [20]
The Optifast programs are primarily for health purposes and not just physical shape or numerical weight. [21]
A person who has gone through the program and has signs of improved health is considered a success.
Side Effects
Optifast Side Effects
The Optifast diet plans are more supportive in many ways than other diet plans.
By checking in with their physician, psychologist, and dietician on a frequent basis, Optifast dieters are more likely to stay on track and avoid any risks associated with weight loss. However, the risks that may occur whenever a person starts a diet like this include:
Fatigue
Hair loss
Dizziness
Constipation [22]
Even though the Optifast products contain plenty of nutritional value for energy, people on all liquid Optifast diets may experience fatigue and dizziness as well as a lowered inclination towards physical activity.
The subsequent result of less activity may have a negative impact on the heart.
Gallstones, develop in the gallbladder are also a possible side effect for people who rapidly lose weight.
Whenever someone loses weight quickly, their liver produces extra cholesterol which may lead to gallstones. Also, fasting makes the gallbladder less effective and contributes to the formation of gallstones as well. [23] [24] [25]
A less dangerous but disappointing side effect of liquid dieting is a metabolic rate adapting to weight loss. [26]
When the body operates on limited calories, metabolism may slow. [26]
While the Optifast diet plans guide and support patients during the transition process; monitoring doesn't last forever.
Unless lasting change happens, there's a chance of regaining weight.
What is the Optifast Diet?
The Optifast Diet is boasted as "the serious solution for weight-loss" and it is suitable for both adults and teenagers with a body mass index (BMI) of 30 or greater. Basically this is a medically supervised program that's intended to help with weight reduction and overall health. It typically lasts for 26 weeks. This program involves:
Meal Replacement Diet
Medical Supervision
Lifestyle Education
Counseling
Ongoing Personalized Support
The products from Optifast include shakes, soups, protein drinks, nutrition bars and vitamin and mineral supplements, which are made by Nestle. Optifast is considered a low carb diet option.
Optifast has been around since at least 2010. There are clinic locations all over the United States and Canada.
Directions
Optifast Directions
Since Optifast diet plans aren't the same for everyone, each person will have different directions that they need to follow.
They'll need to follow the guidelines established by their physicians and dieticians over the course of the main dieting phases.
Most dieters consume around five shakes per day and maybe even a few snacks, but the caloric allowance will depend on the weight and health of the user as well as whether the dieter plans to have weight reduction surgery during the program.
Cost
What is the Optifast Cost?
The cost of the entire Optifast diet program may run upwards of a few thousand dollars.
The cost includes visits to the Optifast clinics, applicable tests, therapy sessions and nutritional counseling.
Also, meal replacement products vary in cost as well.
For example, an Optifast shake can cost between $21 and $80.
Considering the dieter is only allowed to eat or drink Optifast products during the first phase, this may get expensive fast.
There are also additional costs associated with the Optifast. There are reports of a monthly fee, a starting fee and service fees.
Moreover, the price varies depending on the goals of the person.
However, some consider Optifast products not budget-friendly.
You can contact the company directly for specifics relating to price.
Does it Work?
Does Optifast Work?
Optifast uses a non-traditional approach to weight loss. While great for some; it's a challenge for others.
The Optifast diet restricts calories to a certain degree. While this may cause weight loss, some find it difficult to follow such a very low-calorie diet. [27]
Assuming a person is ready to start the program and finds a clinic nearby, the diet is still very intensive and will require a lot of time off of work or school for medical appointments.
This may also be a deterrent to success and may cause people to quit halfway through. Some of the ingredients used in Optifast products are also questionable.
But, they may not prevent the dieter from losing weight, which is the main purpose of the program.
Perhaps the best way to get a better idea of whether Optifast works is to take a look at some Optifast user reviews.
The Science – "Solid?"
Since the Optifast Diet is monitored by medical professionals, there is some real science and clinical tests involved to better ensure weight-loss results.  Here at DietSpotlight, we prefer to see the actual science that supports the diet program or weight-loss supplement. Unfortunately, the Optifast Diet does not really elaborate on clinical studies on their website.
Even though Optifast is regulated by medical professionals, we feel that the negative dieter reviews and very high cost are major drawbacks.
What Users Are Saying
"I started the Optifast 800 on January 26, 2013, and I am very happy with my results. I need to step up my exercise level now. I had to go buy smaller underwear 3 times already, and have bought ahead for the next 2 sizes I will be going down this spring. I LOVE this program!"
"I started on Optifast weighing 356 lbs in October 2010. By 2011, I was down to 168. If you are thinking about Optifast, know that it works if you are ready to put in the work."
"I had the dutch chocolate and wasn't that pleased with the taste. I was also expecting a shake that would fill me up but I didn't feel filled up. This stuff was kind of gritty and wouldn't blend well."
Bottom Line
The Bottom Line – Does Optifast Work?
So, should you spend your money on Optifast? Well, we like the professional clinics and that they offer various supplements and Optifast Shakes to assist dieters. On the other hand, we have some concerns about this diet program because it's so expensive. Also, we have some reservations about the numerous negative dieter reviews posted online.
If you'd like to get rid of serious pounds, we encourage you to find a diet program or weight-loss formula that is affordable, easy to use and backed by plenty of customer testimonials.
Among the best products we've seen this year is one called Burn HD. This product contains four unique ingredients, which have been shown, via clinical testing, to possibly help speed up fat loss and boost metabolism. It's also amazing that user reviews posted online reveal people are seeing solid results.
Also, the makers of Burn HD are so confident in the formula, they're offering a 2-Week Sample, which is encouraging.
Learn More About Burn HD »