Optifast Review

- 13 Things You Need to Know
Optifast is a weight loss program that tries to include a healthy lifestyle, like diet supplements, meal replacements, medical clinics, and more. The plan promises weight loss and a decrease in waist circumference. However, ingredients like sucralose and canola oil haven't been shown to do have any of those benefits.
Our research team looked into the program's scientific claims, "patient journeys," and medical monitoring. Ultimately, our team compared Optifast's published success stories and weight-loss contests to the customer reviews to see if this is your plan.
Optifast can be purchased through their Official Site.
Overview
What is Optifast?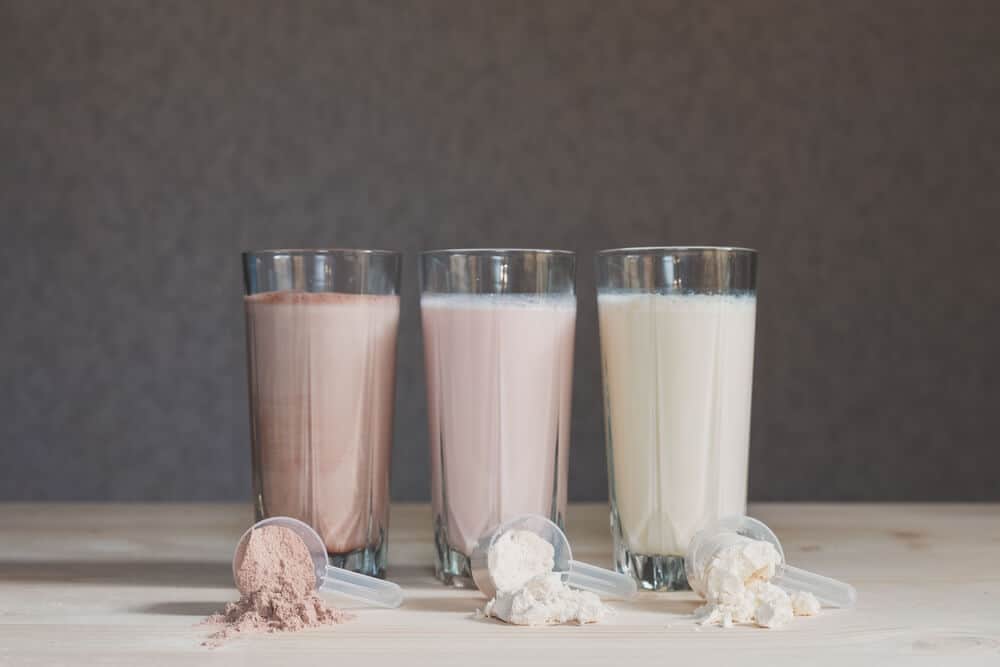 Optifast is a company brand created by Nestle Health Sciences that provides weight loss programs for people who have a high BMI (30 or greater) who are obese or overweight.
While they currently don't have a BBB page, their parent company Nestle USA has an "A+" rating. They've been in business for 87 years, which is a long time to drum up complaints. But, in the past three years only 10 complaints have been closed and two in the last 12 months.
The Optifast weight management system requires Optifast shakes and meal replacement foods such as bars and soups. Their programs claim to be for the overweight, people of most ages, teens, and people who plan to undergo weight loss treatments.
The programs are also comprehensive, which means that doctors, psychologists, and other health professionals are involved in the weight reduction journey of each person enrolled in the Optifast system. An Optifast meal plan consists of a liquid diet, including Optifast shakes.
Typically, you'll follow the diet for at least four weeks. The timeframe makes it easy for almost anyone to follow. Weight loss from this eating plan results from eating a very low-calorie diet (VLCD). Optifast is a VLCD option for those seeking immediate help with their body weight.
International Journal of Obesity – Very-low-calorie diets promote weight loss, but research shows that consuming up to 1200 calories per day is just as effective as 800 calories per day – based on a comparison of a VLCD to a low-calorie diet.
International Journal of Endocrinology & Metabolism – If you're looking to improve things like blood sugar and cholesterol, rapid weight loss tends to show more favorable results. However, body composition is more improved in people who lose weight more slowly.
International Journal of Behavioral Medicine – Overall, it appears that, as long as a person is considered healthy enough to adopt a strict diet and is being followed up by a healthcare professional, a very-low-calorie diet is an effective means of weight loss.
Optifast Competitors
What Does It Do?
What Does Optifast Do?
The Optifast weight management system may help people lose weight in a short period. Different age ranges are available and programs created specifically for people undergoing some weight loss treatments. Dieters on any one of the Optifast programs must consume primarily Optifast products during the diet's main phase, which may last over six weeks.
The three Optifast phases include:
Active weight loss
Transition
Maintenance
Active Weight Loss
The patient visits the clinic, where the doctor runs tests and prepares a custom program. During the Active Weight Loss Phase, you'll follow an Optifast full meal replacement diet.
Active 2 – In this phase, you will consume:
3 OPTIFAST VLCD products
2 cups of low-starch vegetables
One teaspoon of vegetable oil
providing less than 800 calories per day
In 1983, research showed that very low-calorie diets – at or below 800 calories, were safe. Still, that weight maintenance is a problem that needs to be addressed after goals are achieved, or as the dieter resumes a higher-calorie diet, according to the Annals of Internal Medicine.
Jump forward to 2017, and research shows the same results. This time published in the European Review of Medical and Pharmacological Sciences, authors shared that "our results show the efficacy of VLCKD with synthetic aminoacidic protein replacement, for the reduction of cardiovascular risk, without the development of sarcopenia and activation of inflammatory and oxidative processes." In this case, the diet was ketogenic, so carbohydrates were limited, but it reinforces the idea that diets of 800 calories can be completed safely, but how effective are they at long-term weight loss?
The International Journal of Clinical Practice published an article in 2014 that covered a 3-year outcome survey to "determine the effect of a very low-calorie diet (VLCD)." The research found that as long as the dieters followed up with "group-based behavior therapy on weight-loss and long-term weight management," they were able to maintain weight loss long-term.
There's even research that a VLCD can work as a treatment for obesity in the aging population, according to the Journal of Gerontology.
This phase lasts about 12 weeks. However, you'll receive weekly monitoring. An additional benefit is the weekly group meeting.
Transition
The second phase (also known as Active 1 Phase) is the transition phase. It lasts about six weeks and slowly begins adding in regular foods. You'll continue to attend group sessions.
In this phase, you will consume:
1 Optifast VLCD Product
Two low-calorie meals (approximately 400 calories each)
At least 2 cups of low-starch vegetables
Two servings of fruit
One serving of dairy
providing 1000-1200 calories per day
Long-Term Weight Management
The Maintenance Level, all Optifast VLCD products, are eliminated, and the focus is on maintaining your weight loss.
The dietary intake consists of:
Three low-calorie meals (approximately 400 calories each)
Two serving of fruit
One serving of dairy
plus low-starch vegetables
The dieter exercises and practices good eating habits learned throughout the program. Dieters eat regular food, Optifast meal replacement meals, and a benefit is the ongoing support from Optifast.
Scroll below for one of the best products we've seen over the last year.
Ingredients
Optifast Ingredients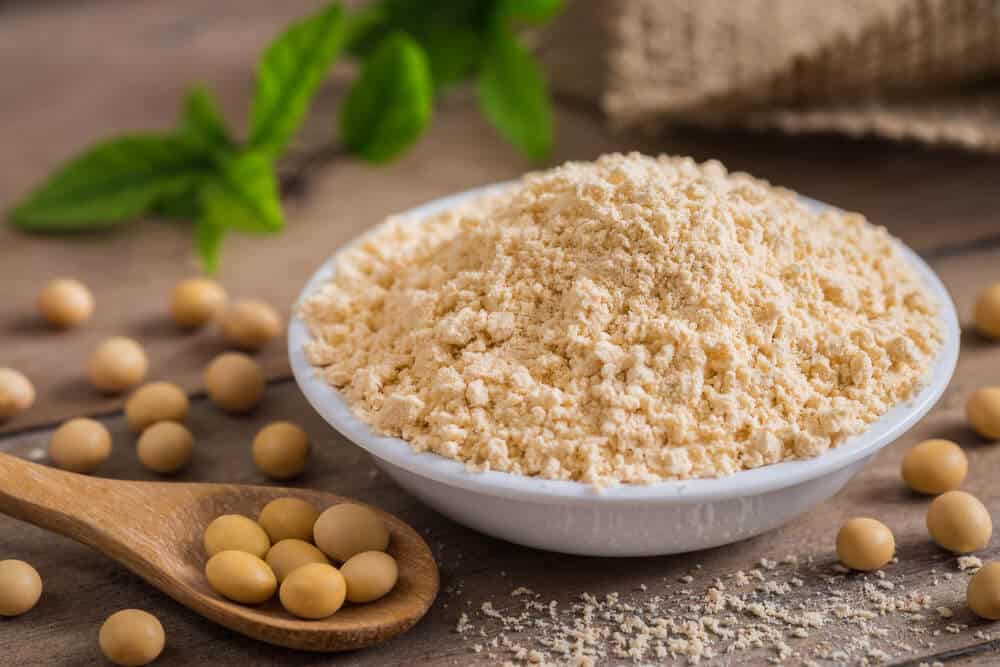 Optifast offers several different products. However, the Optifast Method relies on meal replacement shakes more than other pre-packaged foods. Some Optifast ingredients include:
Milk Protein Concentrate
Soy Protein Isolate
Maltodextrin
Vitamin
Minerals
Milk Protein Concentrate
There are various milk-based protein powders to use in Optifast shakes, but research says milk protein concentrate may not be the best choice. Based on a 2017 study in the Journal of Food Science and Technology, milk protein concentrate has poor solubility. If not properly dissolved, protein powders can leave a grainy feeling in the mouth.
Soy Protein Isolate
According to the journal Nutrients, "soyfoods have long been recognized as sources of high-quality protein and healthful fat." Also, soy has been shown to help with mood and skin health, among other more serious medical conditions. Though there has been concern over the safety of isoflavone use for some individuals because of the potential hormone-like effects, authors claim reports of side effects are mostly present in animal studies, "whereas the human research supports the safety and benefits of soyfoods."
Maltodextrin
"Maltodextrins (MDs) are a class of carbohydrates (CHOs) extracted from a range of botanical sources. They are industrially produced by enzymatic or acid hydrolysis of the starch, followed by purification and spray drying," says Critical Reviews in Food Science and Nutrition. There are two types of maltodextrin – easily digestible and not-so-easily digestible. We don't have any indication as to which one is used in Optifast shakes.
If maltodextrin is added as a source of fiber or as a prebiotic, which would be a good thing, it could change this product's dynamic.
Vitamins and Minerals
If you take a morning multi-vitamin, you may be concerned about using a product that's enriched with even more vitamins and minerals. However, these are added to meal replacement shakes to mimic the vitamins and minerals in whole foods. There's no way to 100% duplicate what's missing, so a generic amount is often added.
Benefits
Optifast Benefits
Some concerns regarding the Optifast programs and products have surfaced from time to time. However, there are some key benefits to using Optifast diet plans, including:
Weight loss
Nutritional support
Easily prepared meals
Maintenance support for long-term results
Optifast diet plans are only comprehensive diet plans that provide medical support, nutritional counseling, and meals. Other weight management systems may provide medical and nutritional counseling, but they won't provide the actual food that the dieter needs to eat.
Results
Optifast Results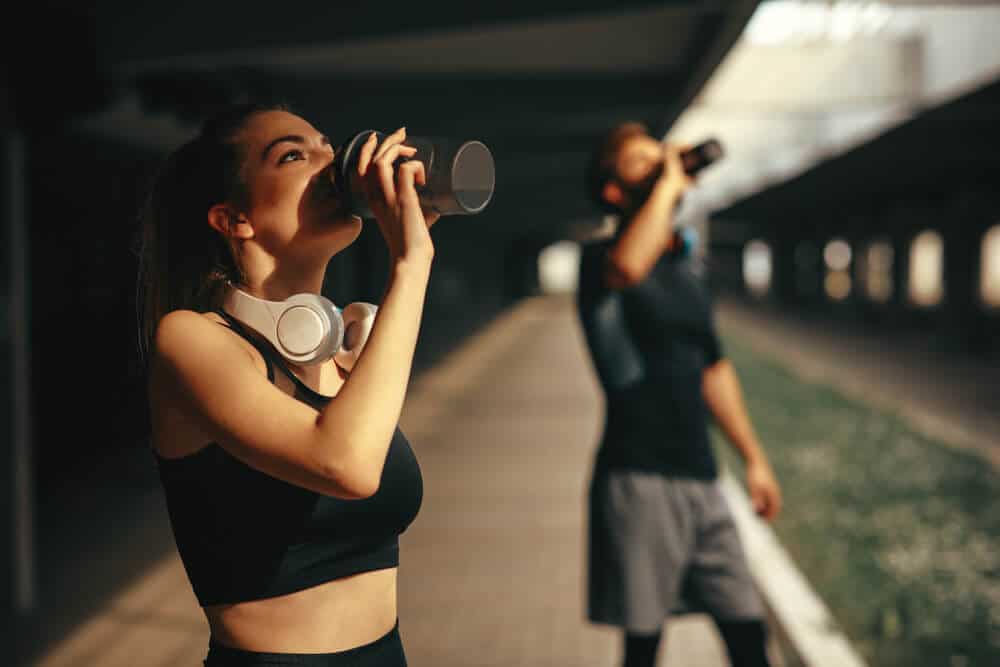 Optifast results occur when the dieter lost weight and improved overall health and wellness. The Optifast programs are primarily for health purposes and not just physical shape or numerical weight. A person who has gone through the program and has signs of improved health is considered a success.
Side Effects
Optifast Side Effects
The Optifast diet plans may be more supportive in many ways than other diet plans. By checking in with their physician, psychologist, and dietitian frequently, Optifast dieters are more likely to stay on track and avoid any risks associated with weight loss. However, the risks that may occur whenever a person starts a diet like this include:
Nausea
Upset stomach
Irregular bowel movements
The Optifast Diet
What is the Optifast Diet?
The Optifast Diet is boasted as "the serious solution for weight-loss" and claims to be suitable for adults and teenagers with a body mass index (BMI) of 30 or greater. This is a medically supervised program that's intended to help with weight reduction and overall health. It typically lasts for 26 weeks and may be partnered with a weight-loss surgical procedure. This program involves:
Meal Replacement Diet
Medical Supervision
Lifestyle Education
Counseling
Ongoing Personalized Support
Directions
Optifast Directions
Since Optifast diet plans aren't the same for everyone, each person will have different directions that they need to follow. They'll need to follow the guidelines established by their physicians and dietitians throughout the main dieting phases.
Most dieters consume around five shakes per day and maybe even a few snacks, but the caloric allowance will depend on the user's weight and health.
Cost
What is the Optifast Cost?
The cost of the entire Optifast diet program may run upwards of a few thousand dollars. The price includes visits to Optifast clinics, applicable tests, therapy sessions, and nutritional counseling. Also, meal replacement products vary in cost as well.
For example, an Optifast shake can cost between $21 and $80. Considering the dieter can only eat or drink Optifast products during the first phase, this may get expensive fast. There are also additional costs associated with the Optifast. There are reports of a monthly fee, a starting fee, and service fees.
Moreover, the price varies depending on the goals of the person. However, some consider Optifast products not budget-friendly. You can contact the company directly for specifics relating to price.
On their website, you can find a clinic near you by entering your zip code. From there, you may be able to learn more about potential costs.
Customer Service
Customer Service Information for Optifast
Their customer service team is available Monday – Friday: 8 am to 8 pm, EST.
Email addresses: optifastmarketing@us.nestle.com and info@optifast.com
Phone Number: 1-800-662-2540
Address: Nestlé HealthCare Nutrition Consumer and Product Support 445 State Street Fremont, MI 49412
Does It Work?
Does Optifast Work?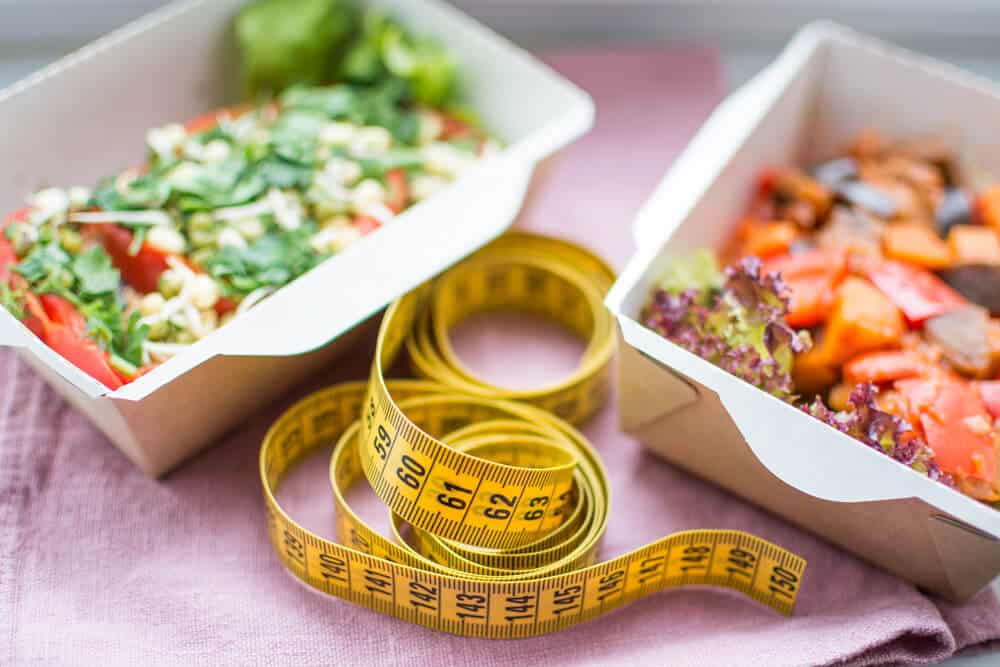 Optifast uses a non-traditional approach to weight loss. While great for some, it's a challenge for others. The Optifast diet restricts calories to a certain degree. While this may cause weight loss, some find it challenging to follow such a very low-calorie diet.
Assuming a person is ready to start the program and finds a clinic nearby, the diet is still very intensive and will require a lot of time off work or school for medical appointments. This may also be a deterrent to success and may cause people to quit halfway through. Some of the ingredients used in Optifast products are also questionable.
They may not prevent the dieter from losing weight, which is the program's primary purpose. Perhaps the best way to get a better idea of whether Optifast works is to look at some Optifast user reviews.
The Optiwin Study
The OPTIWIN study is a 52-week open-label, randomized, controlled clinical trial that assessed the safety and efficacy of the Optifast weight-management program.
In the OPTIWIN study, the Optifast group comprised 135 participants who followed a total meal replacement plan for 16 weeks. The meals were made up of 40% carbohydrates, 40% protein, and 20% fat. Traditional foods were introduced gradually after 16 weeks.
The food-based group comprised 137 participants who followed a reduced energy diet that adhered to the Diabetes Prevention Program guidelines.
Both groups exercised vigorously for 150-180 minutes each week. They also attended behavioral counseling sessions.
The Optifast group lost twice as much weight as the food-based group. The mean weight loss for the Optifast group was -12.4% compared to -6.0% for the food-based group. Optifast participants saw greater reductions in fat mass(30%-64% vs. 12%-42%) and waist circumference(p=0.011 vs. p=0.0011) as well.
What Users Are Saying
What Users Are Saying
"This has been a great protein shake. The flavor is delicious and I have not felt the least bit hungry after having one of these. I am using these as a meal replacement and have lost 20% of my weight so far!"
"Tastes great and works when trying to suppress hunger. Also works when dieting and using in between meals. So many more flavours which is a bonus. Would recommend."
"I've been using this product alone for my Optifast program, and I don't get tired of it. Good consistency, quick to gel, and a good mouth feel."
Bottom Line
The Bottom Line on Optifast
Optifast is one of the few medically-supervised weight loss programs shown to work. Aside from customer reviews, some studies show its effectiveness. Once you dial in your diet, exercise and supplementation, there's a chance you'll lose weight.
Weight management incorporates diet, supplementation, and exercise. When it comes to supporting systems and weight-loss apps to fit your lifestyle changes.
Among the best weight-loss programs we've seen is called Noom. Packed inside is a plethora of support to help you reach your goals and keep the weight off. The unique resources include expert articles, human coaching, personalized support and more. We've never come across a clinically proven weight-loss app, so we had to pass this one along to you.
The team supporting Noom is offering a free trial offer as a sign of confidence in their program.
Learn More About Noom »