You've been fighting the same weight-loss battle for ages. You're tired of the fight, so you want to know all the details you can before making a decision about Juice Plus. Let's find out if this one really works? We decided to dive into the ingredients, side effects, clinical research and customer service. After reading through hundreds of dieter reviews, many in forums, we combined this information with the facts. Then, we condensed and refined to give you the bottom line.
What is Juice Plus?
To begin with, Juice Plus is a whole nutrition supplement that combines 20 fruits and vegetables into a small capsule. The product contains broccoli, garlic, beet, apple, peach and pineapple – to name a few. You take two daily with a meal. Both the bottle and pills are small enough to take on the go.
The Juice Plus company was founded in 1970, giving the manufacturer a long track record in the business. You can purchase products on the official website or through a distributor. We like that Juice Plus has been around for more than 40 years and the BBB rating is good. There are some positive reviews, but read on…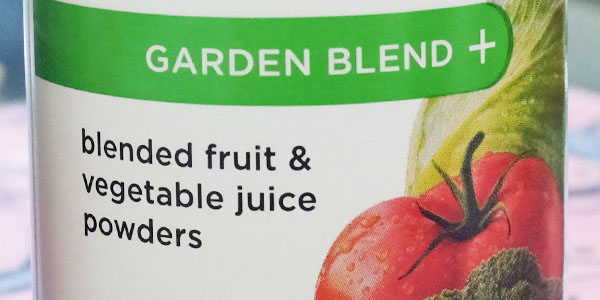 Any large scale studies done to make this product more credible?
Price – "A Catch?"
Our first concern was Juice Plus cost. The price for a 30-day supply is not that bad, but you can only purchase the product in a four-month pack. That means spending more than $170 just to try the supplement. "Dieters need a chance to give it a try," according to our Research Editor. "The company wants the buyer to invest a large amount – making this one of the highest priced fruit and vegetable replacements on the market."
"If you are interested in wasting $500 annually on a placebo effect, go for it," a buyer explains.
"You're better off not using them at all considering they cost quite a bit for little or no benefit," one dieter says.
We came across another review that claimed, "If you believe that you would benefit from supplements, then buy some at a reasonable price and without having to buy almost $200 (only 3 month) to get started."
Scroll below for one of the best products we've seen over the last year.
Negative Customer Reviews – "That's An Issue"
The same negative experiences popped up time and again through reviews and forum posts. Customers do not see the weight-loss results they expected from Juice Plus. "They claim to give you more energy and help with acne issues. Well it did neither," according to one buyer.
"This product is terrible. Sticking to a strict healthy diet along with the shakes and Juice Plus Complete, I PUT ON weight," another user explains.
A customer says, "I saw absolutely ZERO difference in my health or energy with Juice Plus."
We've found in our research that negative aspects, like high price or poor customer support, can derail long-term success. If Juice Plus does not work, as reported by buyers, that could be a complication.
The Science – "Valid?"
There is no scientific connection between a fruit and vegetable supplement and weight-loss. Juice Plus doesn't even attempt to support claims. Clinical research is listed for some of the ingredients, but the studies pertain to overall health. Science is at the heart of effectiveness. At DietSpotlight we look for published data. If that does not exist there could be a problem, especially when there are products out there proven to help dieters achieve success.
Also: read our Leptigen Weight-Loss Kit review »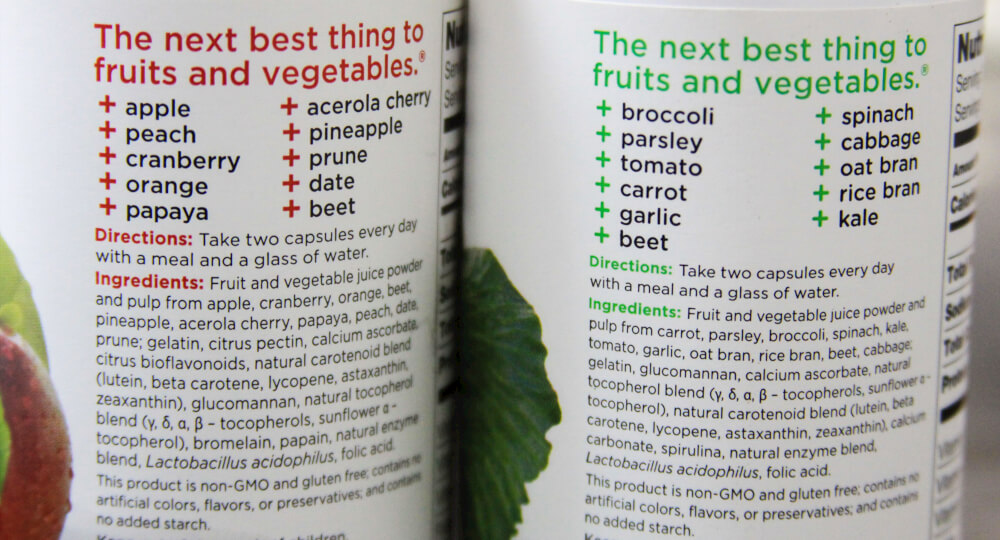 Does Juice Plus Really Work?
Do we think you should rush out for some Juice Plus? The company's longevity is impressive and the customer service department is supportive in answering questions about the product and ordering. Even with these positives, we are hesitant to recommend Juice Plus. The pricing is an issue as the buyer needs to invest in four months initially and the dieter response to the supplement is not exactly supportive.
If you want to lose more weight, we suggest you try a supplement that gives you what you're looking for at a good price and ingredients with clinical support. Good customer service is also a positive.
Among the best products we've seen in 2016 is one called Leptigen. There are four ingredients in the proprietary blend and all are backed with clinical testing showing it can help boost metabolism AND fat loss. And, customer testimonials aren't mixed, they are amazing. This is exactly what you should be looking for in a weight-loss supplement.
Also, it helps that the makers of Leptigen are confident in the formula. They are offering a Special Trial Offer, a nice extra. With this one, the only thing you have to lose is those extra pounds!