Amazing Grass Green Superfood Review

- 19 Things You Need to Know
Amazing Grass Green Superfood is a powder created from a mixture of a wide range of nutrient-dense foods. The product description claims claim that their products support the well-being of the body with organic ingredients, antioxidants, and a host of different greens. But, have these ingredients lost some of their potency when they were blended into a powder?
Moreover, are there any studies to support these claims? Our research team has set out to answer these questions by looking into individual ingredients, clinical studies, and a multitude of user reviews online. Here's all the information researchers found.
Amazing Grass Green Superfood can be purchased through their Official Site.
Overview
What is Amazing Grass Green Superfood?
Amazing Grass is a greens superfood drink mix designed to provide the body with a host of nutrient-dense calories.
In recent years, health food supplements have increased in visibility and popularity.
With the upsurge in available powdered drink mixes, it can be increasingly challenging to determine which beverage works best in your unique diet.
A look at this green superfood's traits can help you decide if it can serve as a helpful addition to your meal regimen, so let's start with a little research into a few of the ingredients.
Amazing Grass Green Superfood Competitors
Company Bio
What is Amazing Grass Green Superfood?
Amazing Grass Green Superfood is the original formula of this diet supplement brand.
Founded in 2002, the Amazing Grass company claims to base its philosophy on whole-food farming and harvesting.
These whole foods consist of edible grasses, antioxidants, essential fatty acids, and amylase to produce a distinctive mixture.
According to the company, the basis of its formula starts with nutritious greens that have been harvested just before the jointing stage in the plant growth cycle (and thus at their peak nutrition).
The manufacturer then dehydrates the plants for processing into powder. Once powdered, the manufacturer keeps the product frozen until bottling.
In this way, the Amazing Grass company claims that its harvested wheatgrass, barley grass, and alfalfa retains the same quality as fresh fruit and vegetables.
A scoop of Amazing Greens may provide the same nutritional value as consuming whole leafy nutritious greens.
A look at the other components Amazing Grass adds to its superfood blend may help you determine if the supplement measures up to its claims to meet your nutritional needs.
Company Facts
Supplement: Amazing Grass Green Superfood (AGGS)
Official Website: www.amazinggrass.com
Creators: Todd Habermehl and Brandon Bert
Brief Description of Product: Probiotics and antioxidants packed into a greens superfood drink mix.
Scroll below for one of the best products we've seen over the last year.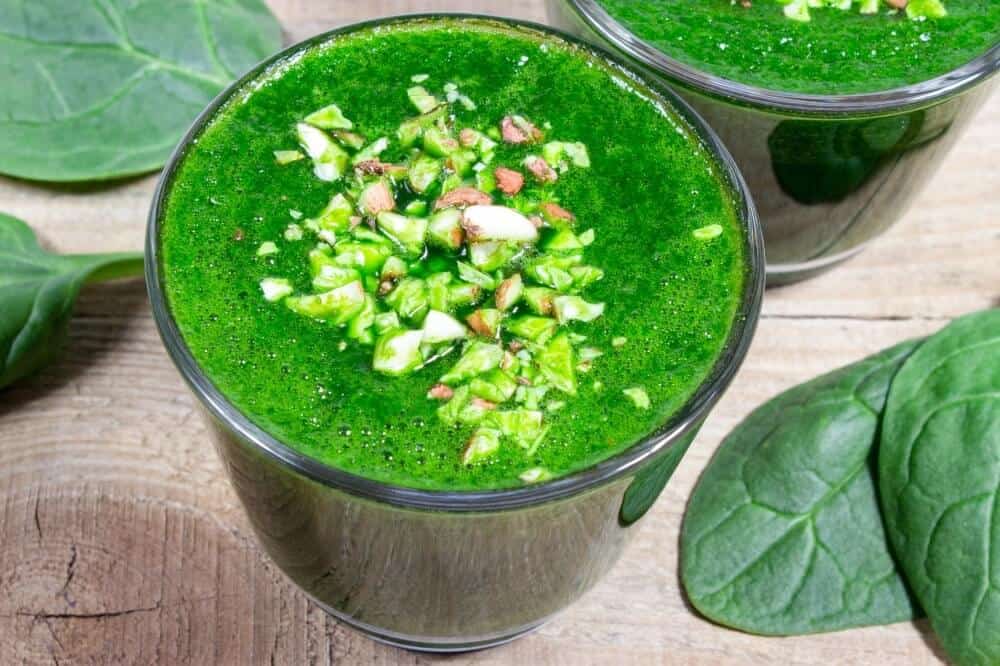 Ingredients
Amazing Grass Green Superfood Ingredients
As the name implies, the primary ingredients in Amazing Grass are organic, whole-food grasses.
Notably, these grasses have also received certification from the California Certified Organic Farmers (CCOF) organization.
In addition to the grasses, the product also contains antioxidants and root vegetables, plant-sourced essential fatty acids (EFAs), and digestive enzymes.
Ideally, this combination of vegetables and fruit should provide a nutrient boost to improve one's overall health.
Green Whole Food Ingredients
Organic Wheatgrass
A healthy food derived from the first blades of young wheat sprouts.
Since the wheat blades are their most pliable, some scientists believe wheatgrass can offer an excellent supply of natural chlorophyll, flavonoids, and amino acids.
Interestingly, historians trace the use of wheatgrass for health benefits as far back as ancient Egyptian and Mesopotamian civilizations.
In modern times, scientists have studied the anti-inflammatory properties of this plant.
Although wheatgrass has shown potential in both research areas, health experts emphasize that the plant needs more clinical trials before marketing it as such, states the Mini-Reviews in Medicinal Chemistry.
Organic Barley Grass
An edible, fibrous grass grown in temperate climates around the world.
As a whole grain, barley is an important ingredient in foods ranging from porridge to beer.
Organic Alfalfa
A flowering plant high in chlorophyll, calcium, and plant protein.
Organic Spirulina
Blue-green algae (cyanobacterium) is used as a dietary source of protein, vitamin B12, and iron says Evidence-Based Complementary and Alternative Medicine. As an edible microorganism, spirulina has been used in circumstances ranging from sustainable food projects to feeding NASA astronauts on space missions, Evidence-Based Complementary and Alternative Medicine states.
Organic Spinach
A leafy green vegetable valued for its antioxidant effects. Research in Preventive Nutrition and Food Science has shown that it may help counteract high-fat and high-cholesterol diets.
(Cracked Cell-Wall) Organic Chlorella
A single-cell green alga used as a dietary supplement due to its high chlorophyll content and potential antioxidant benefits, suggests a study in the Annals of Nutrition and Metabolism (this is a rat study and may not have the same effect on humans.
Organic Broccoli
Research in the journal Preventive Nutrition and Food Science shares that broccoli comes with antioxidant benefits.
Organic Pure Açai From Sambazon
Açai is the edible fruit of a palm native to South America. The Sambazon-sourced variety has both organic and fair trade certification.
Organic Maca
A root vegetable famous for its role in traditional Peruvian medicine.
Organic Carrot
A fibrous taproot vegetable used as an important source of vitamin A (beta-carotene) and lutein.
Raspberry
An aggregate fruit used as a supplement for weight loss and cardiovascular health.
Rose Hip
The accessory fruit of a rose plant famous for its high concentration of vitamin C, according to Biochemical Journal.
Pineapple
A tropical fruit high in bromelain, an enzyme that helps the body digest protein and fat, according to Biotechnology Research International. Scientists have also studied the anti-inflammatory and regenerative properties of the fruit.
Green Tea
Product derived from evergreen shrubs that is a natural source of phytochemicals, flavonoid antioxidants, and caffeine, according to the National Center for Complementary and Integrative Health.
Although laboratory reports have been inconclusive, green tea is said to be beneficial for weight loss and heart health, says a study in the Chinese Medical Journal.
Acerola Cherry
A tropical fruit known for its high vitamin C and bioflavonoid antioxidant content.
Organic Flaxseed Powder
Known for its high concentration of omega-3 fatty acids that may help with lowering LDL "bad" cholesterol, according to the National Center for Complementary and Integrative Health.
Apple Pectin Fiber
A form of carbohydrate that supplies soluble fiber and phytochemicals that may benefit the intestinal environment – helping to fight inflammation, according to research shared by the journal Nutrients.
Fructooligosaccharides (FOS) From Chicory Root
Fructooligosaccharides (FOS) are naturally occurring molecular compounds often used as an alternative to corn syrup or sugar.
These compounds may also provide dietary fiber and microflora that are good for the digestive system.
Lactobacillus Acidophilus
A probiotic that may help improve digestion and maintain health within the gastrointestinal tract, the journal BMC Gastroenterology states.
Alpha and Beta Amylase
Enzymes that help digest carbohydrates by catalyzing the transformation of starch into simpler sugars. Research has shown that amylase may aid with digestion, Food and Function reports.
However, too much amylase can harm the system.
Protease
A special enzyme that helps the body metabolize protein.
Lipase
An enzyme that helps the digestive system break down and metabolize the fat in food.
Lactase
An enzyme required for the breakdown and digestion of dairy products, as per the National Institute of Diabetes and Digestive and Kidney Diseases.
Cellulase
A collection of enzymes required to process cellulose within the body. Research published in PLoS One has also shown promise in the use of cellulase in the field of cellular thermogenesis and weight loss.
Peppermint
A medicinal herb valued for its ability to soothe the digestive system.
A popular ingredient in teas and oils, research has also shown that peppermint may help treat ailments such as irritable bowel syndrome (IBS), states the National Center for Complementary and Integrative Health.
Nutritional Facts
Amazing Grass Green Superfood Nutritional Facts
Given its ingredient list density, it is only natural to inquire whether the Amazing Grass greens superfood drink mix nutritional facts can measure up to its claims.
Interestingly, a serving size of Amazing Grass Green Superfood contains common values with very few vitamins or minerals that stand out in an exceptionally high amount.
The two exceptions appear to be vitamin A and dietary fiber.
One serving of Amazing Grass greens powders yields enough vitamin A to meet an adult's recommended daily value. The supplement also provides dietary fiber that can contribute to a recommended daily amount.
What Does It Do?
What Does Amazing Grass Green Superfood Do?
According to the Amazing Grass company, Green Superfood supports health and wellness, primarily in three ways.
First, the manufacturer states that its superfood powder supplies the body with grasses harvested at peak nutrition.
In addition to the grasses, the company believes that its antioxidant, probiotic, and enzyme blend can specifically improve digestive health and help eliminate waste from the body.
Finally, the company claims that its proprietary blend contains alkaline food products that offer a source of chlorophyll and phytochemicals, balance pH within the body, and support the immune system.
Does It Work?
Does Amazing Grass Green Superfood Work?
There have been no independent research or clinical studies conducted on Amazing Grass greens powders that confirm the claims that it can improve overall wellness, the digestive system, or the immune system.
However, there have been studies on the numerous ingredients within Green Superfood, results of these studies have produced mixed results.
For example, some scientists believe there is a major gap between the clinical tests on wheatgrass versus actually incorporating the ingredient in health food recipes.
Since Amazing Grass is a powder, there are also questions regarding the potency of its ingredients.
For instance, rosehip is a major antioxidant component and source of vitamin C of the Green Superfood.
However, studies have shown that rosehip loses its vitamin C content as the plant dries.
Therefore, the actual effectiveness of Amazing Grass would depend on the reliability of its processing methods.
Amazing Grass Green Superfood's extensive use of probiotics may demonstrate a commitment to digestive health, as does organic produce.
But, there have been no studies on using these enzymes together and whether they may react negatively with one another.
Finally, the effectiveness of an alkaline-based diet or alkaline-based products currently has no consensus within the medical community.
Side Effects
Amazing Grass Green Superfood Side Effects
Amazing Grass Green Superfood (AGGS) may appear perfectly safe for healthy adults upon a cursory glance.
However, there are potential side effects that certain populations should take into consideration.
First, Green Superfood contains a high amount of chlorophyll. While this chemical is safe and recommended for most people, it has been known to irritate those with sensitive stomachs or existing problems (such as ulcers, gout, or kidney stones).
Those suffering from digestive or urinary tract issues should talk with a health professional before taking the product.
Similarly, alfalfa may contain a high uric acid, causing bowel problems for weaker systems.
People with wheat or barley allergies (or gluten sensitivity) may also wish to speak to an expert before using the product (since these populations have a higher risk of an allergic reaction to wheatgrass).
Finally, while most experts believe that flaxseed is an excellent source of omega-3s and linoleic acid, the molecular structure can also act as a mild hormone.
As a result, pregnant or nursing women should not take products with flaxseed powder or oil.
Amazing Grass Lawsuits
Amazing Grass was sued by the State of California after 13 of its products contained high levels of lead and cadmium. In 2019, the case was settled for over $200,000.
Benefits
Amazing Grass Green Superfood Benefits
While there are quite a handful of green supplements available, there are a few possible benefits to Amazing Grass Green Superfood. Though, keep in mind, Amazing Grass Green Superfood should not be used to replace whole foods like fruits and vegetables.
Since the company bases its product philosophy on whole-food farming, customers can feel reassured with its commendation seal from the California Certified Organic Farmers (CCOF).
The product also contains organic açai from Sambazon, one of the most reputable suppliers of the plant.
In addition to the ingredients' organic produce certification, the Green Superfood does not contain genetically modified organisms (GMOs).
Since the supplement uses fructooligosaccharides (FOS) for sweetener, it contains no added sugar. In addition, the powder is vegan, kosher, and cholesterol-free.
Amazing Grass Green Superfood Detox
Some individuals may be interested in Green Superfood as a detoxifying supplement.
While Green Superfood does contain probiotics, the brand does not advertise it as a detox.
Instead, the company offers Amazing Grass Detox & Digest or Green Superfood: Alkalize & Detox Simply Pure. Each of these varieties contains kiwi powder as a detox agent.
Amazing Grass Green Superfood Energy
Similarly, Amazing Grass does not market Green Superfood as an energy shot.
Instead, the company sells Amazing Grass Energy line with added yerba mate and caffeine to serve as an energy boost. Flavors for this line range from lime to watermelon.
Amazing Grass Green Superfood Alkaline Diet
One of Green Superfood's key selling points is that it has been made with "alkalizing farm-fresh greens."
According to the company, an alkaline diet can boost immunity and promote good health.
While the supplement does contain a hefty supply of greens, there is currently no substantial medical evidence that alkaline foods can transform the body's pH or overall health.
Amazing Grass Green Superfood Two-Week Challenge
Periodically, Amazing Grass offers "two-week challenges" to demonstrate the health benefits of its products.
In addition to advising people to take the product daily, the company also emphasizes that daily exercise and a plant-based diet can result in noticeable results at the end of two weeks.
Amazing Grass Green Superfood Vegetable Servings
Amazing Grass advertises that Green Superfood contains more "greens" than any other supplement blend.
According to recommended daily values, the product contains at least three servings of vegetables and fruit per intake.
While this amount may help individuals reach their "veggie" goals, it is unlikely that this brand contains the most greens of any other product in existence (as implied).
Alternatives
Is There an Amazing Grass Green Superfood Alternative?
Although Green Superfood is the flagship product of the Amazing Grass brand, the company does offer alternatives to suit different needs.
The brand offers Amazing Grass Plant-Protein supplement for bodybuilders, Amazing Grass Elixir for beauty-conscious individuals, and Amazing Grass Kidz Superfood for children.
If you are interested in other options, you may wish to consider the following brands:
Greens
Greens Blend (Original, Chocolate, Berry)
Greens Blend Energy (Lemon Lime, Watermelon)
Greens Blend Antioxidant Sweet Berry
Greens Blend Immunity (Tangerine, Elderberry)
Greens Blend Alkalize & Detox Simply Pure
Greens Blend Detox & Digest Clean Greens
Green Superfood Beauty Strawberry Lemonade
Smoothie Boosters
Organic Adaptogens Powder
Organic Grass & Shrooms Powder
Organic Kale Powder
Organic Supergreens Powder
Organic Brain Support
Organic Collagen Support
Organic Energy Booster
Protein
Organic Plant Protein Blend (Vanilla, Rich Chocolate, Chocolate Peanut Butter, Original)
Amazing Protein Creamer (Vanilla, Dark Chocolate)
Amazing Protein Glow (Chocolate Rose, Vanilla Honeysuckle, Wild Berry Hibiscus, Unflavored)
Amazing Protein Digest (Mayan Chocolate, Tahitian Vanilla, Unflavored)
Protein & Kale (Smooth Chocolate, Simply Vanilla)
Protein SuperFood (Original, Pure Vanilla, Chocolate Peanut Butter)
Fizzy Green Tablets
Fizzy Green Tablets Superfood (Lemon-Lime, Berry)
Fizzy Green Tablets Energy (Tropical)
Fizzy Green Tablets Hydrate (Strawberry Lemonade, Watermelon Lime)
Effervescent Detox (Orange Turmeric, Lemon Charcoal)
Kidz
Protein + Probiotics (Extreme Chocolate, Strawberry Blast)
Kidz Superfood (Outrageous Chocolate, Berry Blast)
Cost
What is the Amazing Grass Green Superfood Cost?
The cost of Amazing Grass Green Superfood varies.
30 servings: $32.99
60 servings: $54.99
100 servings: $79.99
150 capsules: $32.99
15 packets: $24.19
Where to Buy Amazing Grass?
Amazing Grass Green Superfood is popular in terms of availability in retail space. You can purchase the organic superfoods from:
Amazon
Whole Foods
Lucky Vitamin
Vitamin Shoppe
Official Website
Directions
Amazing Grass Green Superfood Directions
Most vendors recommend mixing one scoop of Green Superfood powder with 8 ounces of water or juice for consumption first thing in the morning.
However, you can also bake Green Superfood into recipes or blend it into smoothies.
Since the product contains probiotics, you should put the container in the refrigerator or freezer after opening.
Results
Amazing Grass Green Superfood Results
To date, the Amazing Grass brand does not maintain a results page for its Green Superfood.
Interestingly, there are few social media testimonials on the product. Shoppers typically rely on online reviews from vendors or on a trial-and-error basis only.
Weight Loss
Amazing Grass Green Superfood Weight Loss
In general, Amazing Grass has not been marketed as a weight-loss product.
The company does claim that individuals can mix Green Superfood with juice or a smoothie as a snack replacement when hungry.
Each serving contains few calories and no sugar (which may be beneficial for those counting calories for weight loss).
The product also contains traditional weight loss or fat-burning ingredients (such as pineapple).
However, other ingredients may have little to no impact on weight loss at all. For example, the Federal Trade Commission (FTC) has warned customers that there is little evidence that acai results in weight loss, and the agency has taken action against companies that market it as such.
Recipes
Amazing Grass Green Superfood Recipes
Although many people mix Green Superfood with water, it can serve as an ingredient in recipes. For example, one can make a "Tropical" Strawberry Banana smoothie with Green Superfood.
Ingredients:
One banana
1/2 cup strawberries
1/2 cup orange juice
2 oz. coconut milk
1 Scoop of Green Superfood
1/2 cup pineapple (optional)
Directions:
Chop fruit into 1-inch squares.
Add all ingredients in a blender and churn until smooth.
Jamba Juice
Amazing Grass Green Superfood Jamba Juice
Recently, Amazing Grass has partnered with Jamba Juice to offer smoothies "on the go."
While this is a convenient option for those interested in fast food, it is important to note that these smoothies contain additional ingredients that may alter nutrition content.
For example, an Amazing Green peach smoothie can contain up to 420 calories due to added ingredients.
Amazing Grass centers its Green Superfood around nutrient-dense, whole-food farming.
Pros & Cons
Amazing Grass Superfood Pros and Cons
Pros:
Packs a whopping set of nutrition green superfood powders.
Uses organic, non-GMO ingredients.
Cons: 
The body prefers nutrition from whole foods.
May not taste the best for some users.
What Users Are Saying
Customer Service Contact Information
You can contact their customer service line between the hours of 8am-5pm PST.
Address: 230 Newport Center Drive Suite 300 Newport Beach, CA 92660
Phone: 866-472-7711
Fax: 415-663-4149
Email address: info@AmazingGrass.com
Bottom Line
What Users Are Saying
"Good for the price – It's my second day and I'm not noticing a huge difference as of right now but i have the berry flavor and I just mix it with body armor in a shaker and add ice- it's pretty good! But I will say I have noticed my urine is pretty neon yellow (even when it's clear and I hydrate a lot) which is odd."
"I disliked the taste of this product heavily. Also did not dissolve into solution."
"Does the job, but hard pass on the taste – I recently have had some digestive issues preventing me from eating veggies (I love veggies so it's been a challenge not to eat them), but the stomach ache after isn't worth it. I knew I needed some greens for the vitamins so I figured I'd give these a try. Let me preface this with the fact that I am in no way a picky eater and that these do the job….but O.M.G. the taste is SO bad. I tried mixing it in a huge fruit smoothie and it was still so overpowering I then had to gag this huge thing down. It tastes like how you'd imagine eating grass from the lawn would be and it is so strong no matter what I have tried to mix or blend it with, I can not mask it. I now just mix them with a little water and take it like a shot so I don't have to endure multiple sips of this vile concoction and can gag once and be done. I don't know if the flavored ones are this horrible tasting, but just beware. It's a great product and does what you need it to, but if you can eat your veggies I'd go that route!"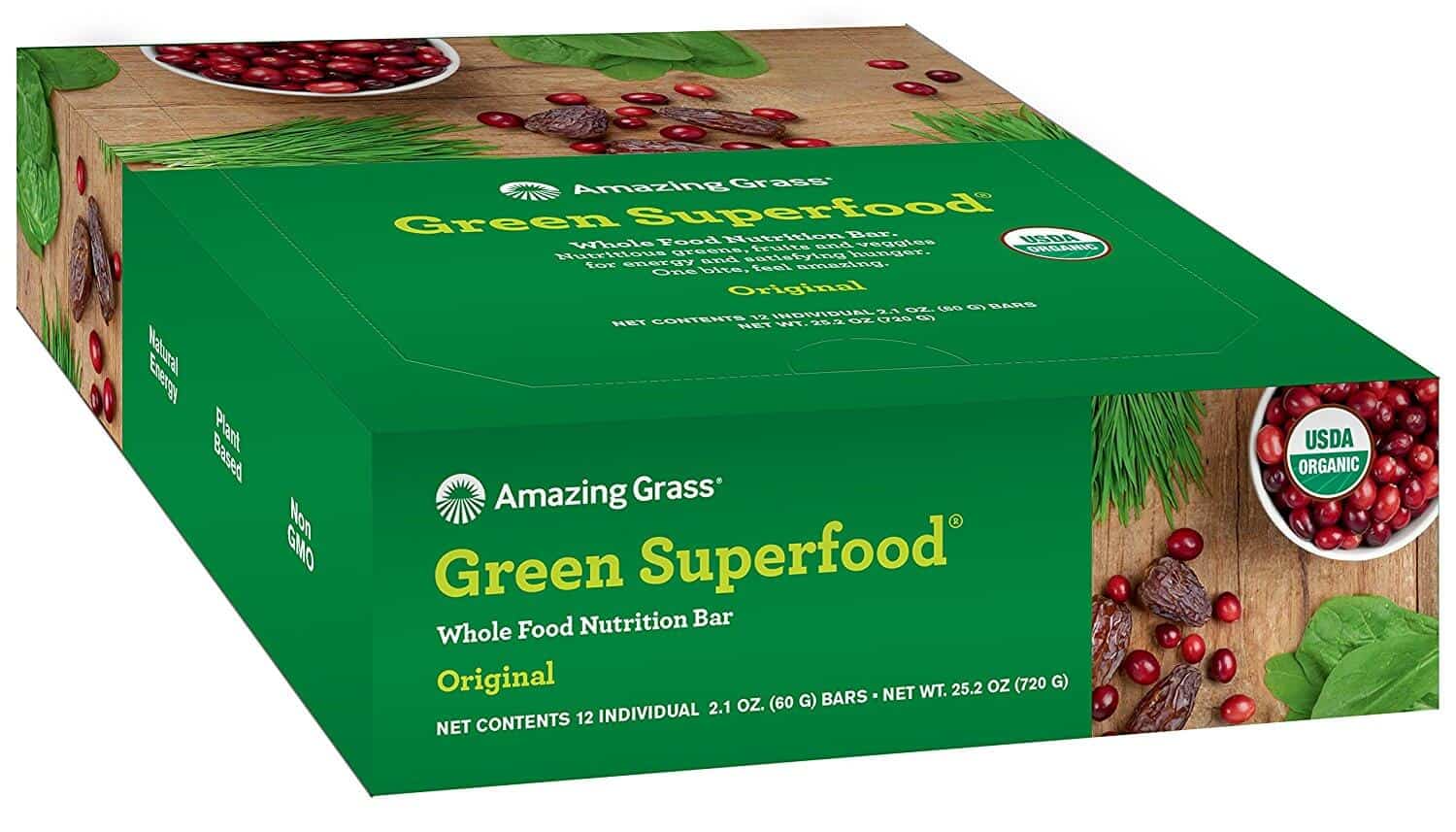 The Bottom Line on Amazing Grass Green Superfood
While the philosophy surrounding the product is promising for the future of health food, there are a few factors for customers to keep in mind:
Currently, no independent studies have confirmed the accuracy of Amazing Grass Green Superfood selling points.
While many of its organic health ingredients have individual health benefits, the product's high grass content may have adverse effects on people with sensitive stomachs.
For some individuals, the product's nutrient-density does not live up to its ingredient list.
Not a viable meal replacement or weight-loss product for some.
To lose weight you want to make changes to how you eat and exercise, but what's more, you need to stay with these changes. This is the toughest aspect of weight loss — remember, you are not alone. Apps are helping more and more people drop weight and keep it off.
One of the best of the best in weight-loss programs is Noom. Sure, it has food and exercise tracking, but additionally, it offers human coaching, customized meal plans, nutritionist updated food database and clinical proof that it works — not your average program, right?
Read more about Noom today and make the most of this Noom offer available only to Dietspotlight readers.
Learn More About Noom »