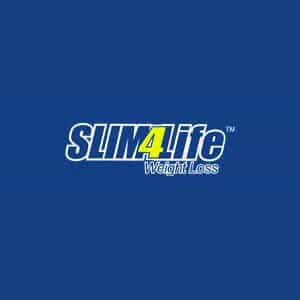 We've encountered a great deal of discussion about the Slim4Life weight-loss program, so we decided to create an in-depth review, examining the ingredients, side effects, level of customer care and scientific research. We additionally scrutinized hundreds of dieter comments found online. Finally, we condensed all of this information to give you the facts you need.
What You Need To Know
First off, Slim4Life is essentially a weight-loss program that involves a team of medical physicians, as well as nutritionists and psychologists to help you reach your target weight. This "comprehensive program" is intended to meet individual needs. Initially you have a consultation and your overall health and diet are assessed. At this point you are given diet instructions and advice. There are three different plans mentioned on the website.
Slim4Life was started back in 1979 and there are offices in Texas, Missouri and Kansas. Some customer testimonials are presented on the official website, and a list of clinic locations are also provided, but read on…
Price – "A Little High"
The first thing we found concerning was the price associated with Slim4Life. "The actual cost of the weight-loss program is high. While the official website says this program starts at just $99, we found numerous customer reviews posted online saying it can cost more than $2,000," says our Research Editor.
One dieter said, "I recently signed up for this program and I didn't buy everything up front but quite a lot and I shelled out $2100."
Another customer stated, "Their bars and stuff are proprietary and after $1000 worth of pills, membership, bars and snacks, I found out that we can substitute them with a much cheaper version."
Scroll below for one of the best products we've seen over the last year.
Dieter Complaints – "Not Great"
There are all sorts of dieter complaints found online for Slim4Life. One dieter said, "Misleading advertisements and hidden costs that are not revealed until you pay your initial money. Way too complicated."
Another complained, "Just too darn expensive to keep up with!"
After doing a lot of research, we have concluded that if there is a particular part of a diet program that is especially problematic (high cost, pills that make you jittery, too many user complaints) the real likelihood of success for the long run is slim. Therefore if Slim4Life does cause some unhappy people, this could be a concern.
The Science – "Any Real Proof?"
While Slim4Life is supervised by professionals, there is not really any discussion of scientific research presented on the official website. We at DietSpotlight need to see published clinical studies supporting the diet product and how it aids with weight-loss. Naturally it would be helpful to see more science presented with Slim4Life.
The Bottom Line – Does Slim4Life Work?
Are we racing around to find a Slim4Life location? First off, it's nice to see that "professionals" assist dieters with the Slim4Life program. However, we have reservations about this diet plan, because there may be some hidden expenses that the website does not readily disclose. You should also note that the clinic locations are only in three states. There may also be cheaper weight-loss programs.
If you'd like to shed excess pounds of fat and really slim down, we recommend a weight-loss program or diet product that does not cost you a fortune and is backed by customer support.
Among the best products we've seen in 2016 is one called Leptigen. This diet supplement contains a proprietary blend of four ingredients, which have been shown via numerous customer reviews, to help dieters reach their weight-loss goals.
Also, the makers of Leptigen are so confident in their product they're offering a Special Trial Offer, which is a good sign.