1-Db Goddess Review

- 10 Things You Need to Know
1-Db Goddess is a fat-burning diet supplement designed for the uniqueness of a woman's body. The company claims to restore hormonal balance in women to help achieve health goals. But with secrecy about the formula, is there any support to back up these claims?
1-Db Goddess can be purchased through their Official Site.
Overview
What is the 1-Db Goddess Fast Pack?
The 1-Db Goddess Fast Pack is a combination of three supplements: 1-Db Goddess, Thyro-Drive, and Opti-Greens 50.
Thyro-Drive – A metabolism booster with green coffee bean, raspberry ketones, green tea extract, guggl extract, and ginger root extract, among others.
Opti-Greens 50 – A superfood powder packed with phytonutrients, plants, enzymes, and probiotics.
What does the research have to say about these kinds of ingredients?
Gastroenterology Research and Practice: Some research shows green coffee extract may be able to aid in weight loss.
Foods: Ginger is thought of as a "power food" as it can have anti-inflammatory, antimicrobial, neuroprotective effects.
Food & Function: Raspberry ketones have limited benefits on weight loss.
Products Similar to 1-Db Goddess
Who Makes 1-Db Goddess?
As listed on the official website, 1st Phorm manufactures the advanced fat loss acceleration system. The company shares quite a bit of information, including a complete label showing all 1-Db Goddess ingredients.
If you need help with your product, you can contact 1-Db Goddess customer service by live chat, but we tested the chat function twice, and we weren't able to reach a representative.
1st Phorm's address is:
2091 Fenton Logistics Park
Fenton, MO 63026
800-409-9732
Scroll below for one of the best products we've seen over the last year.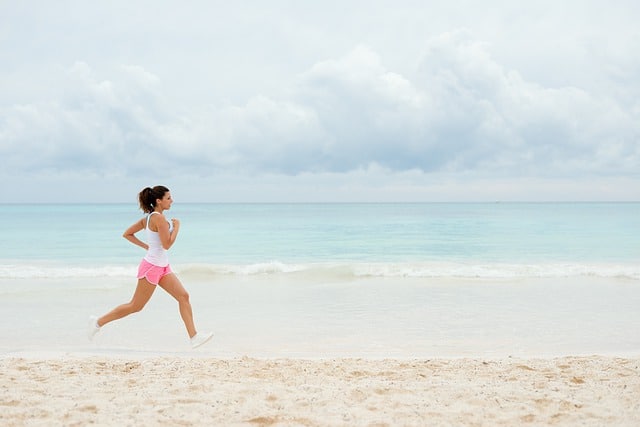 Cost
What is the Cost of 1-Db Goddess?
The first concern is related to the cost of the 1-Db Goddess. "One bottle is $69.99," said our Research Editor. "While not expensive, when you look at of 1-Db Goddess ingredients; it's more than comparable supplements out there."
One customer complained, "The 1 Db Goddess Fastpack ended up costing me $100 after their 25% discount for being a radio listener. I think it has put my body into starvation mode because I have not lost any weight at all. It just makes me feel sick to my stomach any time I eat, no matter what I eat."
On the other hand, some users found the cost-competitive with other brands.
"The price point is competitive," commented a customer.
Are Negative Reviews Concerning?
We tend to look for customer reviews on both sides of the fence. This way, we have a clear indication of user experiences. "I took the DB-1 Goddess and Thyro-drive (recommended dose) about a year ago, and it made me jittery. I have ten stubborn pounds that I cannot get to go away," commented a user.
We focused on the positive ones.
"I've tried the 1-DB Goddess Prime! I liked it," said a dieter.
"I use the thyro drive and metabolism pills, and I do NOT exercise…been on this for a little over a month now, and lost about 7 pounds," reported another.
Does it Work?
Does 1-Db Goddess Work?
1-Db Goddess claims it's an effective weight-loss option. We looked for research supporting the claims. However, let's take a closer look at the ingredients. There's research into the effectiveness of green tea and caffeine.
Plus, we found studies supporting the antioxidant effect of ashwagandha. The cocoa, guarana, and green coffee extract could be your connection to enhanced metabolic rate.
Research published in both the Journal of International Medical Research and Drug Metabolism and Drug Interactions noted that ashwagandha has strong antioxidant properties.
The Journal of the American College of Nutrition found that green tea also had strong antioxidant levels due to its catechin content. Additionally, research published in Nutrients notes that guarana may lead to an increase in the energy metabolism.
More research published in Nutrients found that the flavanols in cocoa could help with oxidative stress and inflammation.
Nutritional Neuroscience found that green coffee extract could have beneficial effects on the brain metabolism, while more research in Nutrients found that this same extract could have benefits on cardio-metabolism.
How to Take
How to Take 1-Db Goddess
There is a tolerance phase suggested by 1st Phorm. After taking a single pill, wait for 5 hours. If your reaction was as expected, you could take two capsules, five hours apart each day. You should never take more than the suggested amount and avoid taking after 3 pm to prevent the stimulant affecting sleep.
Where to Buy
Where to Buy
You can purchase 1-Db Goddess for around $70 on the official website, as of September 2020. You can choose to subscribe to have bottles sent every 14 or 30 days.
Pros and Cons
Pros and Cons of 1-Db Goddess
What did our research uncover about the good and not-so-good features of this fat burner?
Pros:
You can purchase it from the official website.
Stimulants is proven to promote metabolism.
Cons:
The cost is higher than some comparable products.
What Users Are Saying
What Users Are Saying
"I started the goddess 1 month ago. And this is my results from it so far. I love this product."
"I didn't see any results from this product. I followed the directions and nothing. However, I will continue to take it for at least a month and see if anything happens."
"This may be good maybe if you are having a very active day, running around or before a work out or if you like most people a coffee drinker but the combination of having to sit and not tolerating caffeine much was not something I want to repeat again."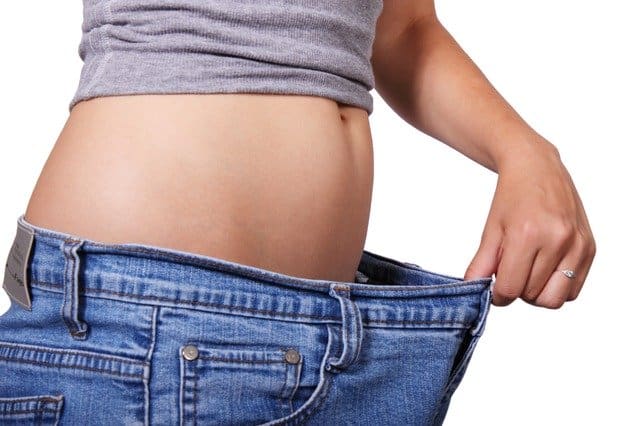 Bottom Line
The Bottom Line – Does 1-Db Goddess Work?
Can 1-Db Goddess be a game changer? Based on the ingredients, there's a chance. We like that there's research backing several of the extracts. But, there are concerns. We have an issue with a few negative comments and reports that the supplement costs more than expected.
We're all for moving toward a healthier life and we know that means living at your healthy weight. It can sometimes be hard to make lifestyle changes, but it doesn't have to be with a clinically-proven system.
Among the best weight-loss apps we've seen is Noom. Noom provides users with personalized meal plans, human coaching, an easy-to-use app, and so much more.
Dietspotlight readers can try Noom as part of a free trial offer for a limited time. What are you waiting for?
Learn More About Noom »