Updated: 02/20/2018
- Site operated by Burn HD
Green Tea Fat Burner Review

- 14 Things You Need to Know
We're always searching high and low for that ultimate weight-loss product, and we've heard a lot of buzz about Green Tea Fat Burner pills. We scoured the web to learn everything we could about the side effects, ingredients, clinical research and company background. We then checked out user feedback to see what consumers are actually saying. At last, we compiled all the information to give you the facts you need to know about the green tea weight loss supplement.
Green Tea Fat Burner can be purchased using their Official Site or through Amazon.
Green Tea Fat Burner Readers:
Click here
to find out why we're giving away samples of our product, Burn HD.
Overview
What is Green Tea Fat Burner?
Green Tea Fat Burner, a product from Applied Nutrition, is a "maximum strength" liquid supplement for boosting thermogenesis, increasing fat oxidation, and helping you shed more unwanted pounds. It also contains antioxidants to help ward off harmful free radicals and adaptogenic botanicals to provide nutrients that aid in weight loss and overall health. The green tea pills ingredients include:
Caffeine (160mg)
Green tea extract (400mg)
Bilberry fruit powder
Blueberry extract
European elder fruit powder
Grape skin extract
Pomegranate fruit powder
Other ingredients include eleuthero root, holy basil extract, yerba mate leaf, schisandra fruit powder and Asian ginseng root.
Since this diet supplement comes in liquid soft-gel form, it's supposed to dissolve in the stomach faster, which allows it to take effect quicker.
Products Similar to Green Tea Fat Burner
Ingredients
Green Tea Fat Burner Ingredients
Green Tea Fat Burner contains green tea and caffeine, which are fat burners. However, these can be hard to measure and only are effective if combined with exercise. Here is a closer look at the key ingredients found in Green Tea Fat Burner soft gels: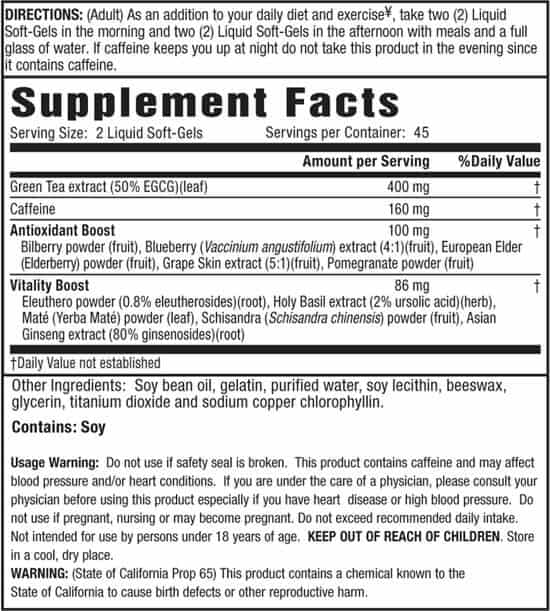 Caffeine
A stimulant and mild diuretic found in plants such as coffee beans, kola nuts, yerba mate, guarana, cocoa beans and tea leaves (especially fermented leaves). This substance affects the central nervous system and has been shown to boost metabolism, increase energy levels, improve focus, reduce appetite and elevate heart rate. [1] [2]
European elderberry
A plant whose berries are used to make some traditional medicine. This berry is used to treat the flu, nerve pain, chronic fatigue, constipation and hay fever. It's also added to some health supplements to combat inflammation. [3] [4] [5]
Yerba mate leaf
A plant that grows in South America and is often used to make beverages like tea. It contains the stimulant caffeine, which is why it's used in many energy and diet pills sold over-the-counter. It may help with fat loss. [6] [7] [8]
Holy basil
A plant native to India, which is used in some Ayurvedic medicine for treating asthma, the common cold, high-stress levels, diabetes, upset stomach and headache. It contains antioxidants that may help reduce inflammation. [9] [10]
Asian ginseng root
A plant that has been used in Chinese medicine for centuries. Some research has linked this herb to heart health, mental performance, lowering stress levels, boosting physical endurance, and treating type 2 diabetes, as well as certain types of cancer. [11] [12]
Eleuthero root
Also called Siberian ginseng, this plant has been used in traditional eastern medicine to treat stress, fatigue, infection, and the common cold. It may help boost athletic performance and immune system function. [13] [14]
Fruit extracts
This includes schisandra, pomegranate, grape skin, bilberry and blueberry extracts. These ingredients provide antioxidants to help ward off harmful free radicals that cause cell damage. [15] [16] [17]
In short, the only ingredients found in Green Tea Fat Burner that are tied to weight loss are green tea extract and caffeine. The other herbs and fruit extracts may provide some antioxidant benefits, but do not directly contribute to the weight loss goals of the product.
Scroll below for one of the best products we've seen over the last year.
Green Tea Weight Loss Benefits
You will not have any trouble finding green tea weight loss pills online and in stores. The truth is green tea has made quite an impact on the weight loss and health supplement market. While this herb has been used for centuries in Asian countries like China, it's gaining a lot of popularity in other parts of the world as well. Let's take a closer look: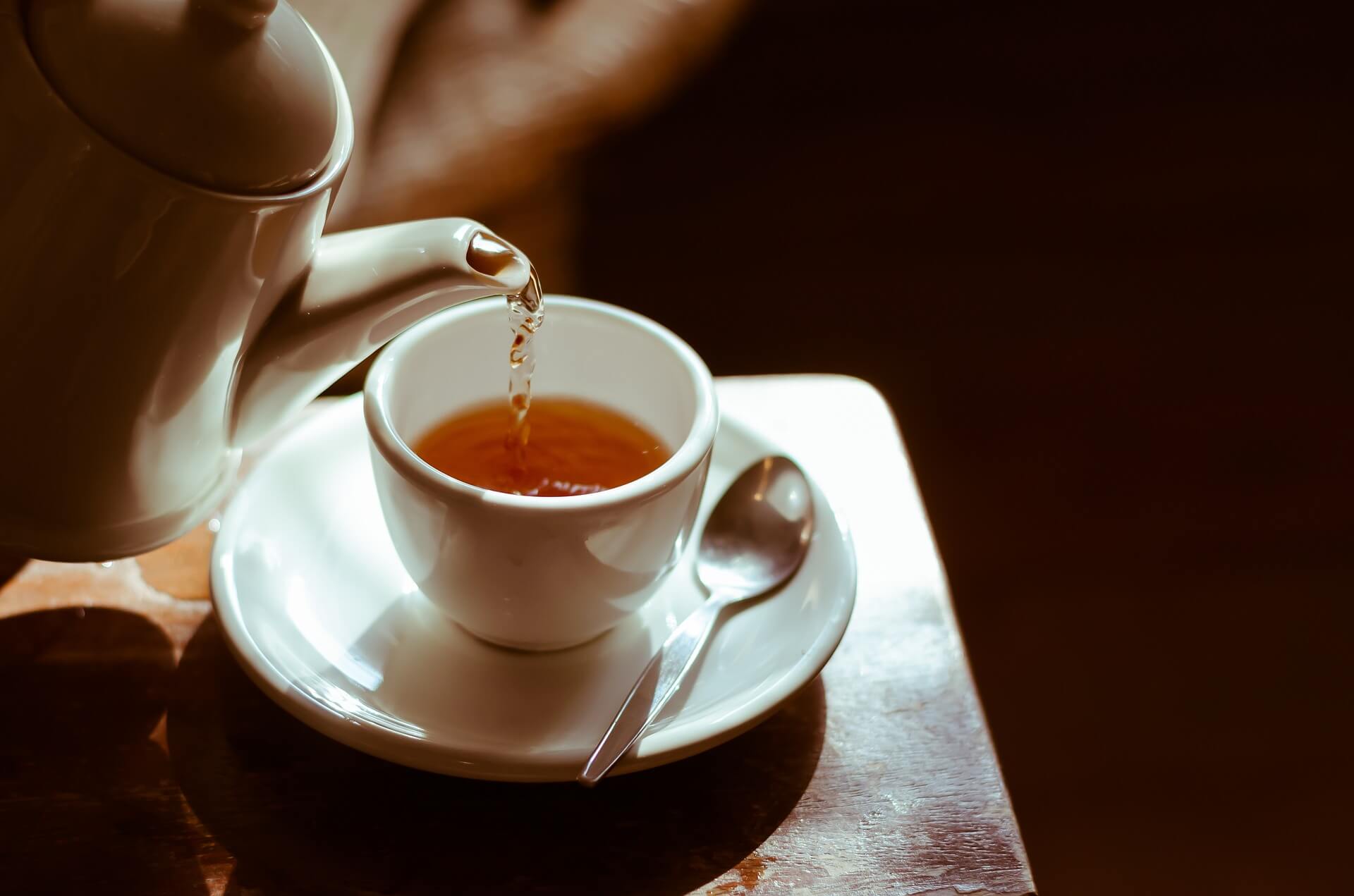 Green tea extract – taken from the camellia sinensis plant, this herb is unfermented. It's often used in Asia to treat health issues such as diabetes, clogged arteries, inflammation, high blood pressure, obesity and high cholesterol levels. Some research has even tied green tea to cancer prevention and anti-aging. [18] [19] [4]
Green tea is the key ingredient in many over-the-counter diet products and weight-loss supplements. Research has shown that it assists in boosting metabolism, elevating energy levels, increasing mental alertness and burning off more fat. This herb contains both catechins (antioxidants/polyphenols) and caffeine. The EGCG or epigallocatechin gallate in green tea plays an important role in its effectiveness. [20] [21]
Also, "In a study published in the Journal of Nutrition in 2009, subjects were either given a beverage containing both catechins and caffeine or a drink only containing caffeine. The caffeine and catechin group lost more weight than the caffeine group and also lost more abdominal fat." [22]
It should be noted that the efficiency really depends on a person's diet, metabolism, and health. The same thing doesn't work for everyone. Also, considering that the main effective ingredients are green tea and caffeine, you should try green tea itself before trying this product to potentially save your money.
Is Green Tea Fat Burner Safe?
For the most part, yes. Green tea itself is a safe ingredient for health and weight management. This is why many people drink the tea on a daily basis and have no problems or issues at all with its safety.
However, if you're taking some green tea tablets, capsules or soft gels for weight loss, you must consider the other ingredients in the supplement you're using. This can impact how safe the product is.
If the green tea fat burner you use includes too much caffeine or a potentially dangerous herb, chemical or stimulant, it may lead to unwanted side effects. This is why it's imperative to read the label carefully on any health supplement you choose. [23]
We did look at all kinds of Green Tea Fat Burner reviews posted online, and we noticed that numerous customers have mentioned that this diet product, in particular, can cause unpleasant side effects, which is something to consider before taking it. What's more, this supplement could lead to more serious health issues, according to a lawsuit that was filed in 2011. [24]
Directions
How to Take Green Tea Capsules
The directions for using Green Tea Fat Burner pills are printed on the label. Adults should take two liquid soft-gels in the morning and two more in the afternoon, along with a full glass of water and meals. Both diet and exercise are encouraged with this product. You are encouraged to avoid taking this supplement in the evenings because it contains caffeine, which can interrupt your nightly sleep habits.
Side Effects
Green Tea Fat Burner Side Effects
There are some reported side effects of Green Tea Fat Burner soft-gels. First off, the label mentions that this diet product contains caffeine, which can affect blood pressure. It goes on to say that people under the age of 18 and women who are pregnant should not use this supplement. Also, after looking at customer feedback, here are the side effects that were mentioned:
Anxiety
Irritability
Headache
Sleeplessness
Upset stomach
Increased blood pressure
We also found mention of nausea, vomiting, heart palpitations, jitteriness, weight gain and liver problems.
Many of the side effects from Green Tea Fat Burner are likely due to specific ingredients or the ingredient combination in this formula. For instance, WebMD reports that Asian ginseng can lead to insomnia or sleeping problems. [25]
Also, this product provides 320 milligrams of caffeine per day, which is significant, especially if you're drinking caffeinated beverages such as tea, coffee, soda or energy drinks as well. Consuming more than 400 milligrams of caffeine per day can lead to side effects such as nervousness, rapid heartbeat, anxiety, sleeplessness, nausea, upset stomach, headache and jitteriness. [26] However, caffeine can also stimulate the breakdown of fat.
Moreover, WebMD says that schisandra fruit can lead to upset stomach, heartburn and stomach pain. [27]
Green Tea Fat Burner Reviews
While the product doesn't Green Tea Fat Burner user reviews posted on the official website,  you will find plenty of user feedback and comments, both positive and negative, on distributor websites like Amazon, Walmart, GNC, CVS Pharmacy, and Walgreens. It's certainly a good idea to check out some of these Green Tea weight loss pills reviews before spending your money on this product, as it is with any diet supplement.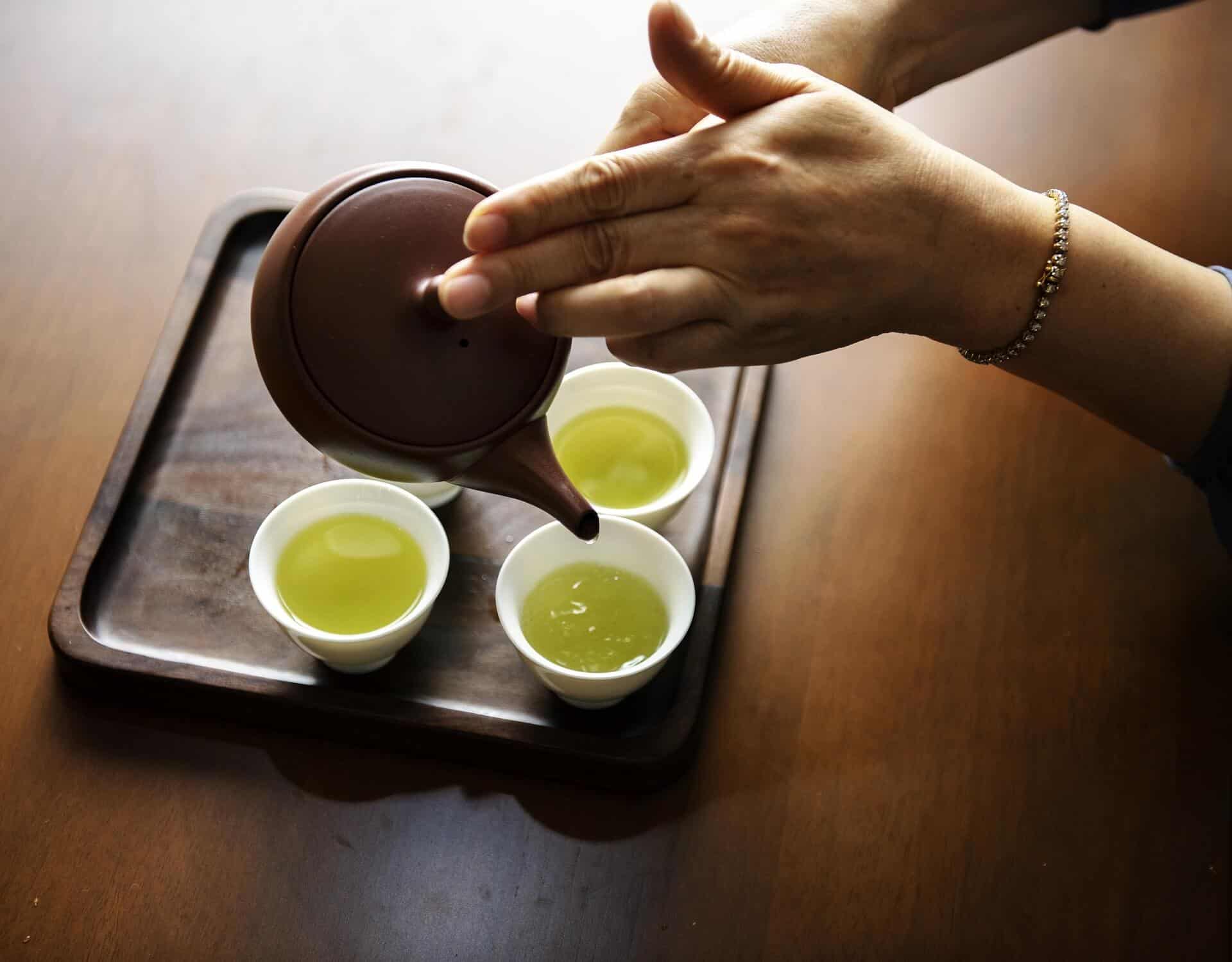 Also, you can find some Green Tea Fat Burner before and after photos posted around the web. But, it's a little unclear how long the customers used the product, and we're not sure how legitimate these before and after pictures are.
On Amazon in particular, Green Tea Fat Burner has a 4 out of 5 star rating, out of over 300 reviews. Of the negative reviews, one of the more common ones was that the gel caps were stuck together in the bottle. Other complaints about the effectiveness of the product itself reference allergic reactions, no effects, or too much sensitivity to the caffeine. Overall, these negative reviews are fairly minor. Most reviews are positive, however. as some people liked the product as a replacement for soda or coffee, to still get their caffeine. And, of course, reviews report that it works as claimed to promote weight loss.
Products Similar to Green Tea Fat Burner
There are some other green tea diet pills out there to choose from. Products similar to Green Tea Fat Burner include:
Irwin Naturals Triple-Tea Fat Burner
Zhou Nutrition Green Tea
Zenwise Health Advanced Green Tea Extract
Now Green Tea Extract
Naturally, you need to check the ingredient labels of each of these diet supplements, because they will vary from Green Tea Fat Burner, but these are some alternatives to consider for weight loss. It is always beneficial to know your options!
Where to Buy
Where to Buy Green Tea Fat Burner
The official website provides a list of stores that sell Green Tea Fat Burner pills. These retailers include:
CVS Pharmacy
GNC
Amazon
Walmart
This diet product is not difficult to find, as we even found a Green Tea Fat Burner Costco option available, which allows you to buy 200 liquid soft-gels at once. This is more than double the normal pill count. For example, if you go with the Green Tea Fat Burner Walmart option, you only get 90 liquid soft-gels per bottle.
Price
Green Tea Fat Burner Price
Now for the cost of Green Tea Fat Burner. The retail price is posted on the Applied Nutrition website as $22.99 for 90 soft-gels. You can also choose 30 soft-gels for $9.99. These prices include shipping and handling. Here are the prices posted on some other dealer websites:
CVS Pharmacy – $15.49 (90 count)
GNC – $8.99 (30 count)
Amazon – $18.40 (90 count)
Walmart – $9.98 (90 count)
In short, it looks like Walmart is the cheapest place to buy Green Tea Fat Burner. Unfortunately, the Costco price is not posted on the official website since this product is only available in the stores/warehouse locations.
We did not find an 100 percent satisfaction guarantee anywhere on the official Applied Nutrition website. Therefore you probably won't get a refund if Green Tea Fat Burner does not work for you. Some reviews have stated that there aren't any options for a return.
Other Applied Nutrition Diet Products
According to the official website, Applied Nutrition offers several other diet supplements for weight loss, which include the following:
Apple Cider Vinegar Extract
Stored-Fat Belly Burner
Pre-Meal Carb Blocker
Garcinia Body-Fat Reduction Diet
Natural Fat Burner
Green Tea Triple Fat Burner
All of these Applied Nutrition products are available directly from the official website.
Lawsuit
Green Tea Fat Burner Lawsuit
A lawsuit was filed against the company behind the Green Tea Fat Burner in 2011. The investigators, The Schmidt Firm, PLLC, explains that use of this diet product can lead to liver damage.
In February of 2011, Irwin Naturals, Inc. agreed to pay $2.65 million in a settlement. This supplement was tested in a laboratory and contained 14 times the legal limit of lead, which can cause liver problems/damage. This may be the cause of some of the side effects experienced by Green Tea Fat Burner users in the past. [24] Since the product is still being sold and has positive reviews, we hope that there is no more lead in this product. However, there does not seem to be any statement on a formula change.
If you are concerned that there may still be lead in the formula, Green Tea Fat Burner is not for you. To be on the safe side, we recommend avoiding this product.
What Users Are Saying
"My husband initially bought it and didn't use them. I started using it and have had good results. With a combination of a healthy diet and exercise it really helps! Already making sure I don't run out. Don't notice any side effects which is nice. Keeps you regular."
"I am on my second bottle of these pills. I know I should give supplements a long time to work so I have waited quite some time before offering a review. I was drawn to these green tea pills by a coworker. She has lost a lot of weight and took these to help curb appetite and provide energy."
"This item contains Maltodextrine. Unless you plan to take this after a good, heavy workout, where it can be used to do a job in your body (such as repair muscle, or provide Energy), then don't use it. Otherwise it will be stored as fat in your cells. I did not realize it contained this ingredient until after I purchased, and can't return it. I decided not to use it due to the content of Maltodextrine, so I cannot provide info on its efficacy. It's going in the trash."
Bottom Line
The Bottom Line on Green Tea Fat Burner
Can you count on Green Tea Fat Burner to help you shed those unwanted pounds? Well, this diet supplement does contain green tea and caffeine, which is a great combo for weight loss. These ingredients are supported by some documented clinical studies. We also appreciate that this product is very easy to come by. On the downside, there are some issues we can't overlook:
According to customer reviews, Green Tea Fat Burner can cause several unwanted side effects.
The Green Tea Fat Burner lawsuit based on liver damage due to the product's high lead content.
The company never released a statement saying that the lead was removed.
There isn't an 100% satisfaction guarantee addressed on the company website.
If you're ready to boost your weight-loss results, consider trying a product that is not involved in any lawsuits, does not cause side effects, and is backed by a solid satisfaction guarantee.
Among the best products we've seen this year is one called Burn HD. It is a proprietary blend of four clinically proven ingredients known to help increase metabolism and fat burning power. Over the course of our research, we weren't able to find negative comments about side effects, but dieters are reporting some pretty amazing results.
We're thrilled to see that the makers of Burn HD are so confident in their product that they're giving new customers a free 2-Week Sample, which is always a good sign.
Learn More About Burn HD »