Lady Boss Lean Review

- 11 Things You Need to Know
With its fancy pink bag, Lady Boss Lean claims they've "Cracked the Code" on 54 weight-loss ingredients. That seems to be a little overzealous and, just because the code is cracked, does that mean the company uses all 54?
The research team was lured in by these claims and others, so they hit the ground running. Peer-reviewed journals, expert experience, and user results all led us to the bottom line. Here are all the details wrapped up in one concise package.
Lady Boss Lean can be purchased through their Official Site.
Overview
What is Lady Boss Lean?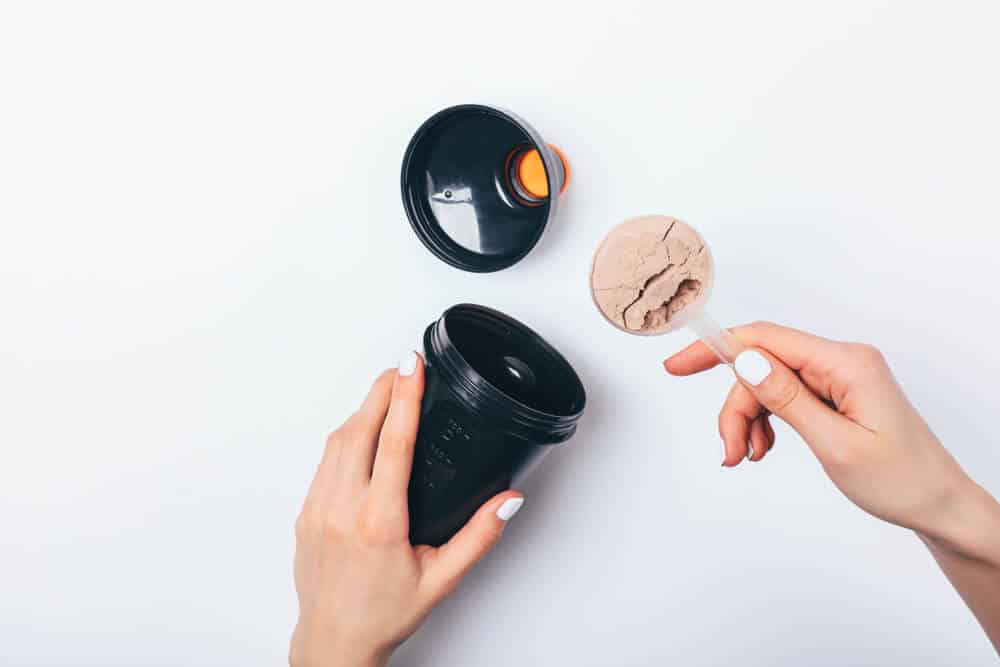 Lady Boss Lean is a premium protein and vitamin powder made for women from Lady Boss Labs. The revolutionary formula, designed just for women (though the ingredients are not gender-specific in any way), is comprised of daily supplements anyone can find at a local vitamin shop or superstore.
Lady Boss Lean is part of a "Complete Transformation System" with five steps or, in this case, products. The system works like this:
Step 1: Lady Boss Lean for breakfast.
Step 2: Lady Boss Fuel for workout motivation.
Step 3: Lady Boss Burn to jumpstart metabolism.
Step 4: Lady Boss Greens to support overall wellness.
Step 5: Lady Boss Rest to revitalize.
A quick look at the research into Lady Boss Lean and its ingredients can give us a better look into the product's ability to cause weight loss.
How does this formula compare to the research, though?
Products Similar to Lady Boss Lean
Company Bio
Who Makes Lady Boss Lean?
Lady Boss Labs is the company behind the Lean All in 1 nutritional shake. At first glance, it appears the company has everything together, but we soon learned that's not the case. According to the Better Business Bureau (BBB) page on LBL, there have been 193 complaints in the last three years, with 50 closed in the previous 12 months. Reading through one complaint after another, it appears an auto-ship membership and lax customer support are the two most significant issues.
Lady Boss Labs terms and conditions state that the buyer can buy one product or enroll in an auto-ship program. Based on the long list of complaints about billing and charges, it appears the auto-ship option may be more prominently shown, or the buy one option is not very clear – otherwise, there wouldn't be as many similar complaints.
As for lax customer service and support, it surprised us to read that a user who purchased a one-year membership for $4,997 and tried to talk with her coach or have questions answered got the runaround. Many of the billing complaints also speak of poor customer service.
In April 2019, the BBB issued an alert for its pattern of complaints regarding the cancellation. However, Lady Boss Labs have responded to these alerts and has outlined how they plan to improve.
Scroll below for one of the best products we've seen over the last year.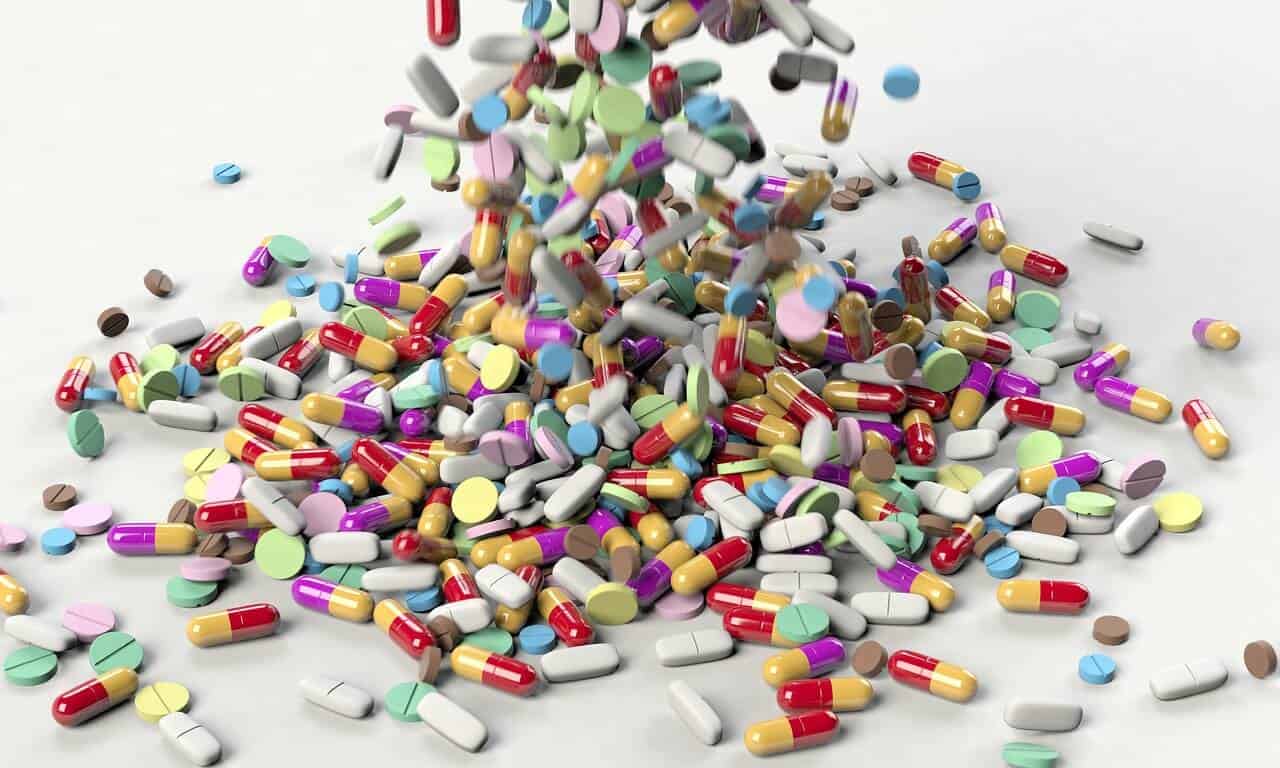 Ingredients
Lady Boss Lean Ingredients
If you're looking for ingredients for Lady Boss Lean, all you'd have to do is check out the Lady Boss Lean nutrition facts and label images. But notice, Lady Boss Lean ingredients aren't easy to find. It took quite a while and a lot of squinting, but we finally gathered the list of ingredients from a picture of the bag.
Whey Protein Isolate – milk-based protein
Whey Protein Concentrate – milk-based protein
Maltodextrin – a natural sugar
Vitamin Pre-Mix – similar to a multivitamin
Fibersol-2 – a branded fiber supplement
Non-Fat Dry Milk – dried milk
Fructose – fruit sugar
Digestive Enzymes – enzymes found in the digestive tract
Stevia – a natural sweetener
According to the British Journal of Nutrition, multivitamin supplements may help lower body weight for some individuals. Additionally, MedGenMed found that increased BMI coincided with decreased multivitamin usage. Stevia is a zero-calorie sweetener that is considered safer and healthier than most other sweeteners, according to Nutrition Today. 
On the official website, there are also many Lady Boss Lean flavors and official Lady Boss Lean recipes, which may mean additional ingredients.
Ingredient Details
A Closer Look at Lady Boss Lean Ingredients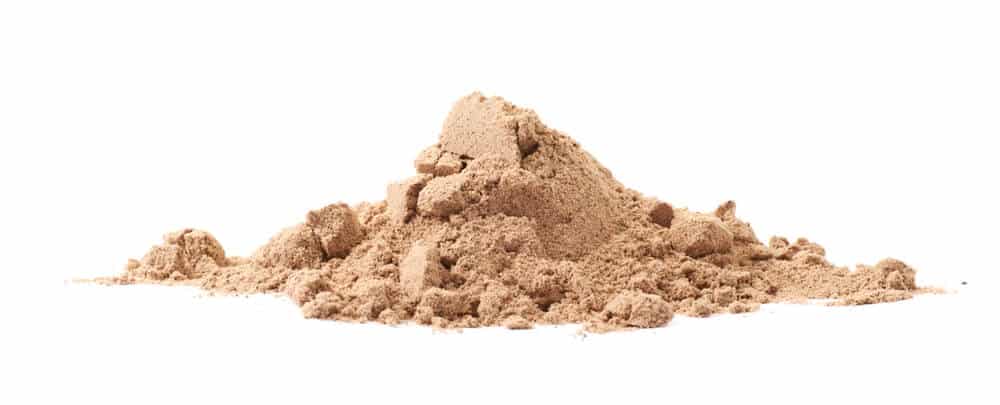 There are only three main ingredients in Lady Boss Lean – whey protein, fiber, and digestive enzymes.
Whey Protein
Some research claims protein works to lengthen the time between the protein-based meal and the next meal or snack. This is not unique to whey protein. What we find most interesting is the studies listed by Lady Boss Labs are geared more toward muscle growth and recovery than weight loss.
One study published in Current Opinion in Clinical Nutrition and Metabolic Care found that whey protein may help improve quality of life is consumed alongside a healthy diet and exercise. Another study published in Nutrients found the ingredient could also improve recovery after exercise.
One clinical trial is still studying whey protein's effects on weight.
Fibersol-2
Fibersol-2 is a branded corn fiber that's 90% dietary fiber. It's typically used as a bulking agent. The water-soluble fiber is resistant to digestion, moving slowly out of the stomach and slowing through the digestive tract. So, fiber is a fantastic laxative, but it can also work to help you feel full.
DigeSEB
DigeSEB is listed as an ingredient comprised of digestive enzymes. Alternative Medicine Review found that enzymes are most commonly used with digestive problems.
Claims
Lady Boss Lean Claims
It surprised us quite a bit when we found a list of Lady Boss Lean shake claims. Our surprise wasn't because the claims were new to us. It was because there was no mention of the supplements not being reviewed or approved by the FDA. The statements are written as the supplement will provide all the promised results, even medical ones. The claims include:
"Save Money by Replacing Your Breakfast
Get More Protein
Boost Your Immune System (medical claim?)
Control Sweet Cravings
Promote Digestive Health"
The entire Lady Boss website is packed with claims, promises, benefits, and fancy words just like these. Hidden within these claims are more unsupported allegations that should be supported by clinical research. How about:
"Most cravings stem from a lack of nutrition…"
We are left wondering where this statement came from and who said it.
54 Ingredients With Three Studies Each
Lady Boss Labs makes the considerable claim that all 54 ingredients used in their products are backed by "at least 3 PUBLISHED Scientific Research Articles attesting to their effectiveness." But, as we searched the official website pages, we found a link to references or research. Three ingredients, DigeSEB, Fibersol, and Premium Grass-Fed Whey Protein, are listed. What happened to the other 51 ingredients?
Side Effects
Possible Lady Boss Lean Side Effects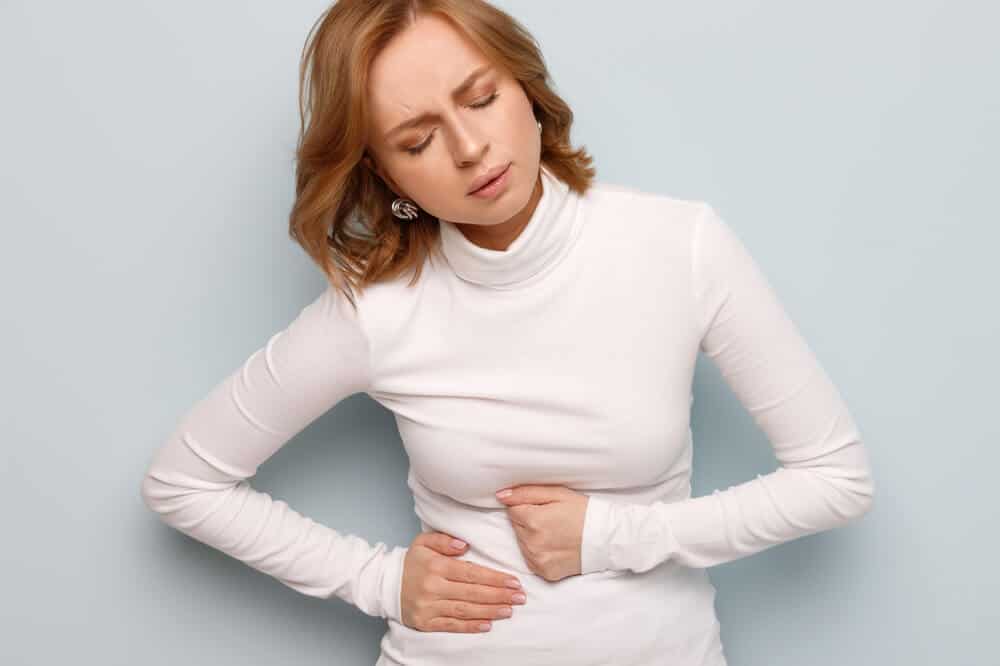 Some Lady Boss Lean reviews state the product doesn't cause side effects, but the ingredients in the formula may. Some issues to watch out for include:
Fiber and DigeSEB
Bloating
Gas
Feeling of fullness
Loose bowel movements
Constipation
Whey Protein (at high doses)
Thirst
Bloating
Fatigue
More active bowel
These Lady Boss Lean side effects are standard with any product that contains fiber, enzymes, and/or whey. So, we are not saying the product causes any side effects. We are sharing the known side effects of the ingredients.
Cost
How Much Does Lady Boss Lean Cost?
On the official website, there are multiple pricing options:
Lean Meal Replacement Shake: $49.76
Health & Immunity System: $139.47
Tone Up System: $139.47
Workout System: $129.63
Fat Burning System: $179.39
Complete Transformation System: $269.09
Weight Loss System: $189.23
The Challenger
Alternatives
Alternatives
As with many products, there are alternatives to consider if you don't get the results you are looking for. Here is a short list of products that may better suit your needs.
Plexus Slim
Fitmiss Delight
Phen 375
Lawsuits
Lady Boss Lawsuits
A class-action lawsuit against Lady Boss claims the company sent text messages to individuals without permission. This violates the Telephone Consumer Privacy Act (TCPA), according to Top Class Actions.
What Uses Are Saying
What Users Are Saying
"Okay but wowwww, I seriously opened it and my mouth started watering, the smell is so yummy just like vanilla cake!! The taste holy moly, I love it!! 10/10 recommend!"
"Disgusting don't waste your money – I got the 3 packets to try and only paid $6 for the shipping. This was absolutely disgusting. It doesn't taste like cake at all. It tastes like overly sweet royal icing with artificial flavoring. It is extremely thin when mixed with water and does not make you full at all. I couldn't even get a whole one down, that's how bad it is. Not worth the money. I've tried plenty of meal replacement shakes and this one is by far the worst."
"Could be cheaper – I do 1cup of unsweetened almond milk, 1 banana, 2 table spoons of sweetened coconut shreds, 1-2tablespoons or peanut butter, 5 frozen strawberries and HALF a scoop of lady boss lean and it holds me over from breakfast til dinner on busy work days. It's good but I couldn't drink with just almond milk like most suggest."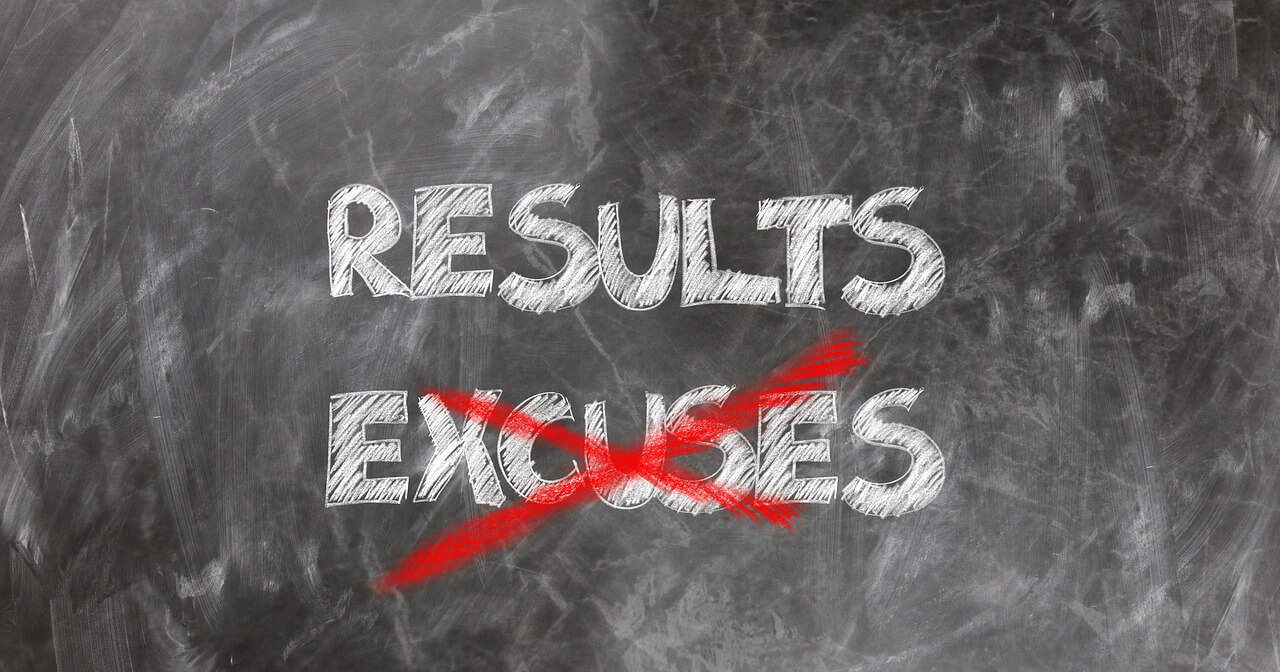 Bottom Line
Bottom Line on Lady Boss Lean
Researching Lady Boss Lean has been a trip all over the internet from the BBB to online garage sales, all in hopes of finding those important details left off the website and out of the product description. At the end of the day, there's nothing wrong with the protein meal replacement shake. There's also nothing special about it, and the company needs to work on transparency by listing ingredients, sharing research, and explaining what the supplements do without the flowery language.
We're all for moving toward a healthier life, and we know that means living at your healthy weight and making lifestyle changes that can sometimes be difficult. That's where a clinically-proven system comes into play.
Among the best weight-loss support apps we've seen ever is Noom. Noom provides users with everything they need, like personalized programs and coaching, to start making healthier choices and lose weight.
For a limited time, Dietspotlight readers can try Noom as part of a free trial offer – something you should take advantage of.
Learn More About Noom »