Bubblr Review

- 14 Things You Need to Know
Bubblr – an antioxidant water that's supposed to bring you natural energy without the crash that happens with those uber-caffeinated drinks. Will you lose weight? Is it enough caffeine? Is Bubblr healthy and safe? There are tons of questions around this brand.
Our research team dedicated hours to finding out where the product originated, where they are today, what ingredients they use, the science behind those ingredients and so much more. Keep reading for the bottom line on Bubblr antioxidant water.
Bubblr can be purchased through their Official Site.
Overview
What is Bubblr?
Bubblr is a flavored antioxidant sparkling water with vitamins and caffeine from natural sources. With only five calories per can and no sugar or artificial sweeteners, the energy drinks are a healthy alternative to traditional energy drinks.
Journal of Food Science – 90% of adults in North America drink at least one caffeinated beverage a day.
Psychopharmacology (Berlin) – Bubblr contains a low dose of caffeine compared to other energy drinks, but that's not necessarily a bad thing. A clinical trial reports that drinking a second cup of coffee in the morning has no additional benefits than drinking a single cup, so does the extra caffeine in those super-caffeinated beverages make them more effective? Maybe not.
European Journal of Clinical Nutrition – The evidence in this study suggests that erythritol is a safe sugar alternative for people who are overweight or have sugar-related disorders.
Bubblr energy drink flavors are light and refreshing, and they can be used in recipes or enjoyed alone.
Cherry Guava Blend'r
Pitaya Berry Nect'r
Twisted Elix'r (raspberry, lime, and citrus flavors)
Cranberry Grapefruit Sparkl'r
Passion Fruit Wond'r
Pomegranate Acai Refresh'r
Blood Orange Mango Mingl'r
Lemon Lime Twist'r
Triple Berry Breez'r
The people at Bubblr Energy came up with a few fun recipes that use these energy drinks as ingredients:
Greek chicken salad
Lemon keto bars
Cherry yogurt popsicles
Avocado grapefruit salad
Who Makes Bubblr?
Bubblr Energy is a subdivision of Klarbrunn, a Wisconsin-based beverage company. WIS-Pak, an independent distributor and manufacturer of Pepsi-Cola products, owns KlarBrunn. KlarBrunn was founded in 1987 and is dedicated to finding new and innovative ways to enjoy drinking water.
Bubblr does not have a BBB page, but WIS-PAK does. The company is not accredited with the BBB; and although they have an A+ rating, there are no customer reviews and no customer complaints. This is quite odd taking into consideration the popularity and size of the company.
The subdivision was launched in 2017. The energy drinks were originally only available in parts of the Midwest, but in 2020, the company signed a distribution agreement with the PepsiCo Beverages North America Central Division to expand its market into the Southern United States. The antioxidant water is also available on Amazon.
Bubblr Customer Service
If you need to contact customer service, you can call or email using the form on the official website.
Phone: 1-800-910-2837
Email: contact@drinkbubblr.com
Bubblr Competitors
Other Products from the Makers of Bubblr
Klarbrunn's product line includes:
Übr water
Klarbrunn sparkling water
Klarbrunn pure drinking water
Klarbrunn Vita Ice
WIS-PAK manufactures:
Pepsi
Mountain Dew
Doc X
Hog Wash
Aquafina
Scroll below for one of the best products we've seen over the last year.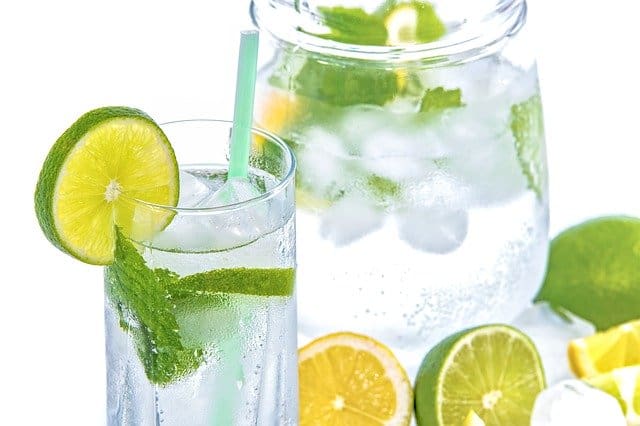 Claims
Bubblr Claims
Bubblr claims to be water's energetic new best friend. The makers promise that each can is packed with vitamin A and B vitamins. The sparkling water is vegan, free from soy and gluten, and has a low glycemic impact.
Bubblr Nutrition Facts
Each can contains:
Calories: 5
Total fat: 0
Sodium: 25mg
Total carbohydrates: 8g
Total sugars: 0
Protein: 0g
Vitamin A: 450 mcg
Niacin: 8mg
Vitamin B6: 0.85mg
Vitamin B12: 1.2 mcg
Pantothenic acid: 2.5mg
Caffeine: 69mg
Ingredients
Bubblr Ingredients
Caffeine
Erythritol
Vitamin A
Vitamin B6
Vitamin B12
Details on Bubblr Ingredients
Caffeine
According to Annual Reviews in Neuroscience, caffeine affects a neurotransmitter known as adenosine to make you feel less fatigued.
Erythritol
Erythritol is a sugar alcohol used as a natural sweetener. It contains less than 6% of the number of calories as traditional table sugar. According to a study reviewed in Regulatory Toxicology and Pharmacology, erythritol is safe for long-term use.
Vitamin A
Research from the American Journal of Clinical Nutrition suggests that vitamin A may support your immune system and reduce your risk of developing respiratory illnesses.
Vitamin B6
According to the Journal of Inherited Metabolic Disease, vitamin B6, or pyridoxine, plays an integral role in creating the hormones that regulate our emotions. Vitamin B6 is also involved in the metabolism of fat, protein, and carbohydrates.
Vitamin B12
Vitamin B12 is another essential vitamin that helps your body produce red blood cells as per the Mayo Clinic Proceedings.
Does Bubblr Work?
Bubblr contains a healthy amount of caffeine and several essential vitamins to boost your energy and your mood. If you're looking for a healthier way to get your daily dose of caffeine, it may work for you.
According to the Journal of Neurochemistry, caffeine may have the ability to increase brain activity and blood adrenaline levels. That's why millions of people around the world drink coffee when they wake up: Caffeine acts as a stimulant to the central nervous system.
Weight Loss
Bubblr and Weight Loss
There are two ways that Bubblr can help you lose weight. The first way is with caffeine. A widely cited study from the Journal of Clinical Nutrition found that caffeine may increase your fat-burning potential and give your metabolism a boost.
The second way is by helping you kick your soda habit. Some people love the sugary taste of soda, while others crave a carbonated beverage. Unfortunately, several studies, including one from the American Journal of Clinical Nutrition, link regular soda consumption with obesity. Soda contains calories and sugar, and it has zero nutritional value. Switching to a low-calorie, sugar-free beverage can help you reduce your calorie intake and your risk for developing certain health conditions or concerns.
Bubblr and Keto
Is Bubblr antioxidant sparkling water keto-friendly? The water contains eight grams of carbohydrates, but those carbohydrates are considered "non-impact" carbs. Non-impact carbs are carbohydrates that do not affect your blood sugar levels, so they aren't counted towards your daily carbohydrate allowance.
Side Effects
Bubblr Side Effects
Bubblr contains a relatively low dose of 69mg of caffeine per can. An average cup of coffee has about 95mg of caffeine. If you're sensitive to caffeine, you may experience:
Nervousness
Rapid heart rate
It also contains erythritol. In large doses, erythritol is known to cause nausea and stomach rumbling, so drinking several cans may cause an upset stomach as per the European Journal of Clinical Nutrition.
How to Use Bubblr
You can drink Bubblr whenever you're thirsty or need an extra dose of caffeine in your life. It can also be used in food and drink recipes.
Cost and Where to Buy
You can find Bubblr on Amazon and the official website. On Amazon, prices range from $24 – $29, depending on the type of package you choose.
Unfortunately, Bubblr is only available at gas stations and convenience stores in a handful of states. The company recently partnered with Pepsi-Cola, so they may expand distribution to more states shortly.
Pros and Cons
Pros and Cons
Bubblr pros:
Refreshing flavors
Zero sugar
Only 5 calories per can
Vegan
Gluten-free
Soy-free
Bubblr cons:
Only available in a limited number of states
Amazon only sells Bubblr in bulk
What Users Are Saying
What Users Are Saying
"Bubbl'r is the best sparkling water that I've had. It has just a bit more sweetness than a standard sparkling water, but not too sweet."
"I love these drinks! I love the steady non jittery energy boost from them. Very low calories and zero sugar with a natural caffeine boost. Lots of flavors also!"
"I try to avoid sugary drinks so sparkling water is a go to for me. Bubblr drinks are probably the best sparking water brands I have ever tasted. Goes down smooth! No artificial, bitter taste. Tastes great. Doesn't skyrocket blood sugar and has vitamins and antioxidants to boot."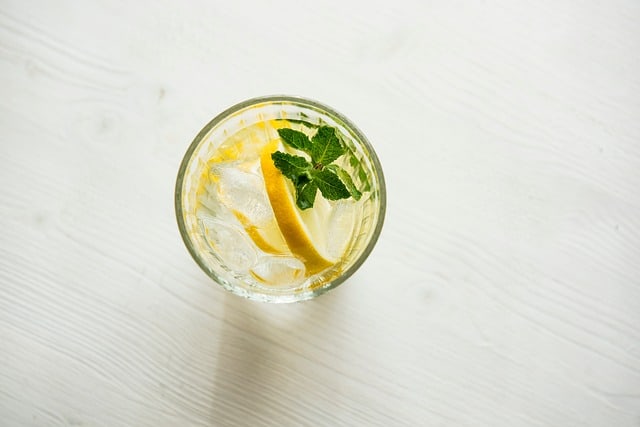 Bottom Line
The Bottom Line on Bubblr Results
At the end of all that research, we were pleasantly surprised with the amount of caffeine in Bubblr and the unique flavors. The fact that they suggest using the drink in cooking, is something we've not seen in the energy drink market, and we love new things. But, it won't help you lose weight and if you already drink a cup of coffee or other caffeinated beverage, you may not notice much increased energy.
We want you to lose the weight you want in a way that creates lasting change. You can do that with a clinically-proven program.
Among the best in weight-loss plans we've encountered is one called Noom. The program starts at just 16 weeks and during that time you're partnered with two coaches, a dedicated support group and a ton of #NoomNerds that love to teach you about losing weight once and for all.
Today you can take advantage of a free trial offer from Noom so you can start losing weight for the last time.
Learn More About Noom »