Alani Nu Energy Drink Review

- 12 Things You Need to Know
With 200 mg of caffeine, biotin, and only 10 calories, the Alani Nu Energy Drink claims to provide users with good energy without fillers commonly found in other drinks. The brand claims each drink was made with wellness in mind – but is that true? What other ingredients are in this blend, and can they really boost energy?
In order to find out the answers to these questions and more, our team dug in deep into the Alani Nu Energy Drink, investigating the formula research, customer testimonials, claims, benefits, and potential benefits. If you want to learn more about this drink from Alani Nu, make sure to keep reading to the bottom line!
Alani Nu Energy Drink can be purchased through their Official Site.
Overview
What is Alani Nu Energy Drink?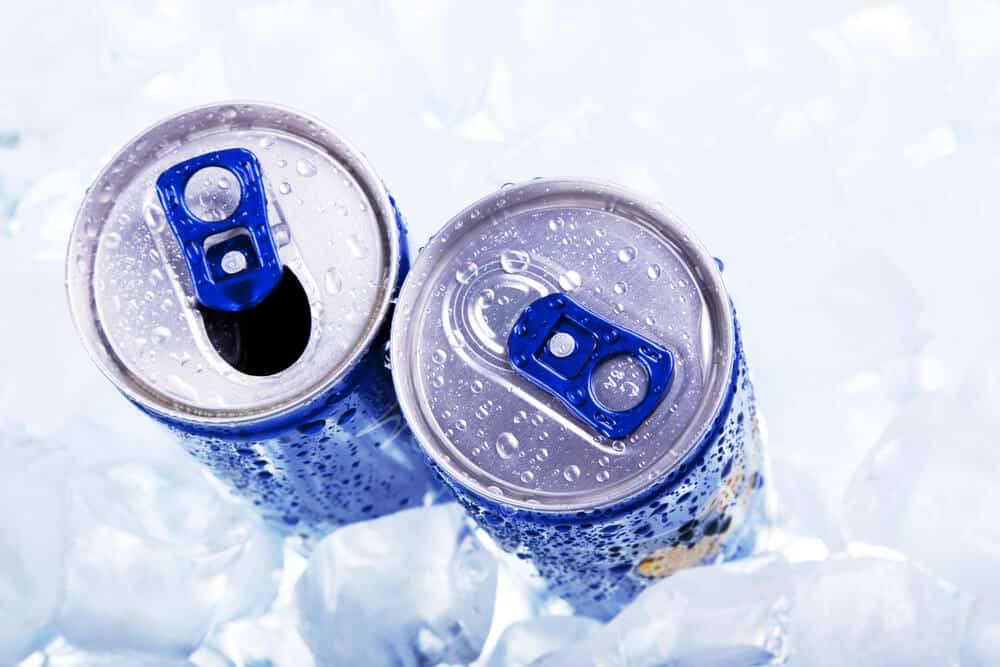 Alani Nu Energy Drink is a sugar-free and gluten-free drink that provides ten calories in every can. The drink claims it enhances endurance performance, energizes the consumer, and helps with weight reduction.
The various ingredients used in developing the product have been well handpicked. According to Alani Nu, handpicking is considered to produce a safe product.
The ingredients principally contribute to the benefits drawn from the product. Additionally, the product exists in the following flavors Tropsicle, Witch's Brew, Mimosa, Hawaiian Shaved Ice, Watermelon Wave, Breezeberry, Cosmic Stardust, Cherry Slush, Blue Slush, Electric Tie-dye, Trippy Hippie, Berry Pop, and Arctic White.
Before delving deeper into Alani Nu Energy Drink, let's see what some of the research has to say about the product's ingredients:
Nutrients: B vitamins in the product help with the metabolism of proteins, carbohydrates, and fats in the body. This ensures that calories in the body are effectively converted to energy
Applied Microbiology and Biotechnology: Erythritol used as a sweetener in the drink as a substitute for sugar supports the no sugar characteristic of the drink. Erythritol provides six calories.
Archives of Pharmacal Research: Caffeine increases the release of catecholamines. They include epinephrine and norepinephrine that increase the rate of metabolism to provide energy.
Alani Nu Energy Drink Competitors
Who Makes Alani Nu Energy Drink?
Alani Nu Energy Drinks are made by the Alani Nu supplement brand. Katy Hearn founded the company in 2018.
According to the official website, the brand is a GMP-certified brand that uses safe ingredients. Alani Nutrition LLC currently has an "F" rating with the BBB and earned 1.63 out of 5 stars based on an average of 19 customer reviews. The company has closed 24 complaints over three years and 13 within the past 12 months.
Alani Nu Energy Drink Customer Service
The Alani Nu customer service department can be contacted via email at contact@alaninu.com. Their mailing address is 7201 Intermodal Dr. Ste A Louisville, KY 40258. You can also try calling 502-689-5926.
Additionally, individuals may be able to contact the company through Facebook, Instagram, or Twitter. More information about the company and its supplements may also be answered on the FAQ section of its official website.
Other Products from the Makers of Alani Nu Energy Drink
Aside from the Alani Nu Energy Drink, Alani Nu also makes pre-workout supplements, BCAAs, and protein bars. Some of these products include:
Alani Coffee
Pre-workout
Creatine
Whey Protein
Fit Shake
Plant Protein
Collagen Peptides
Balance
Super Greens
BCAAs
Clothing
Accessories
Scroll below for one of the best products we've seen over the last year.
Claims
Uncovering Alani Nu Energy Drink Claims
Alani Nu Energy Drink claims to use hand-selected ingredients with no fillers. They also claim that the supplement only contains nutritious ingredients to help boost workouts, as they aim to gain customers for life.
The drink says it can help improve health in a number of ways as well, all while providing an added boost during a bustling day. The drinks are sugar-free, have 15 calories, and contain a small amount of biotin.
Ingredients
A List of 13 Alani Nu Energy Drink Ingredients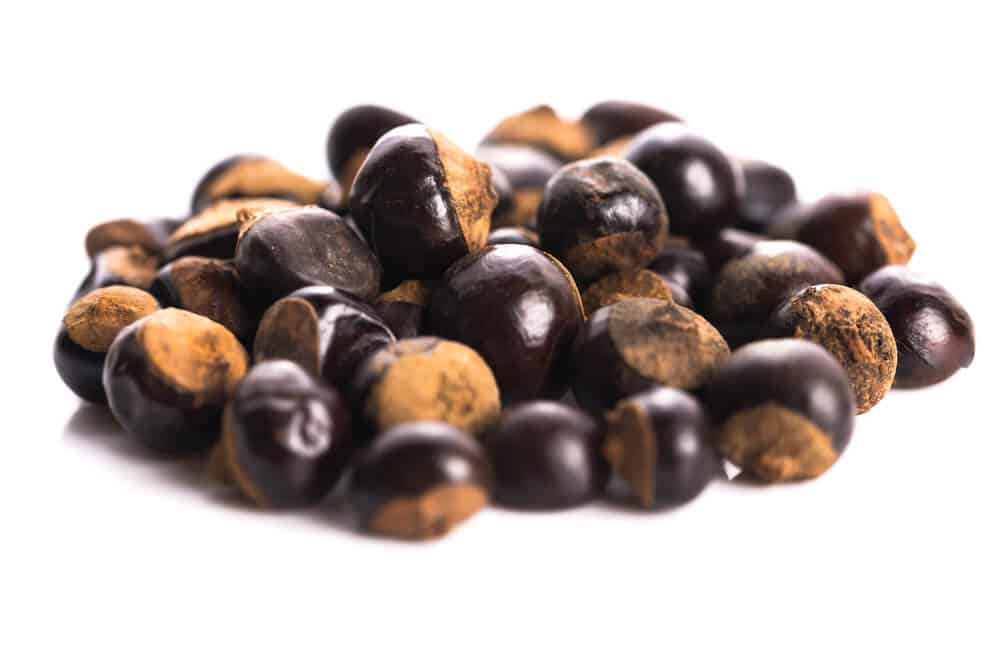 The main ingredients found in this drink include:
Vitamin B6
Erythritol
Vitamin B12
Caffeine
Panax Ginseng Root Extract
L-Theanine
Inositol
Carbonated Water
Guarana Seed Extract
Biotin
L-Carnitine Tartrate
Does Alani Nu Energy Drink Work? Benefits
To see if this energy drink works, our team took a closer look at the Alani Nu Energy Drink nutrition facts and ingredients.
L-Theanine
L- Theanine is an amino acid present in tea. Research published Phytomedicine Journal recognizes it as a brain stimulator and is used together with caffeine and green tea in performance-enhancing supplements.
Caffeine
Caffeine is contained in the most consumed psychoactive substance. The ingredient is used in most fat-burning supplements to help mobilize fats from fat tissues and raise metabolism levels.
According to one study published in Life Sciences, caffeine functions by blocking the inhibitory adenosine hormone and raising the levels of norepinephrine and dopamine. These hormones, in turn, make individuals feel alert and energized.
Taurine
Taurine is a sulfur compound found in the brain, heart, and kidneys. It is mainly obtained from animal food sources such as meat, fish, poultry, dairy products, and seafood.
According to Sports Medicine, taurine is used to promote endurance.
Calcium D Pantothenate (Vitamin B5)
Vitamin B5 is also known as pantothenic acid. Like all other B vitamins, vitamin B5 helps convert proteins, carbohydrates, and fats into energy.
However, according to research published in StatPearls, vitamin b5 administration may lead to a lack of energy instead of increasing it.
Guarana Seed Extract
The guarana plant, also known as Paullinia cupana, is a Brazillian plant native to the Amazon Basin. The extract from guarana is made by processing the seeds into powder and has been used in the Amazon tribes for therapeutic purposes.
One study published in PLOS One noted that in some research models, guarana led to more stimulation than caffeine alone.
According to Nutrients Journal, research on guarana seed extract proved that the extract suppresses genes that aid in fat cell production and promotes genes that slow it down, though much more research is needed in this area.
L-Carnitine Tartrate
L-carnitine is an amino acid often used in weight loss and energy supplements.
Research in Nutrients indicates that it plays an essential role in energy production by moving fatty acids to the mitochondria.
Weight Loss
Alani Nu Energy Drink and Weight Loss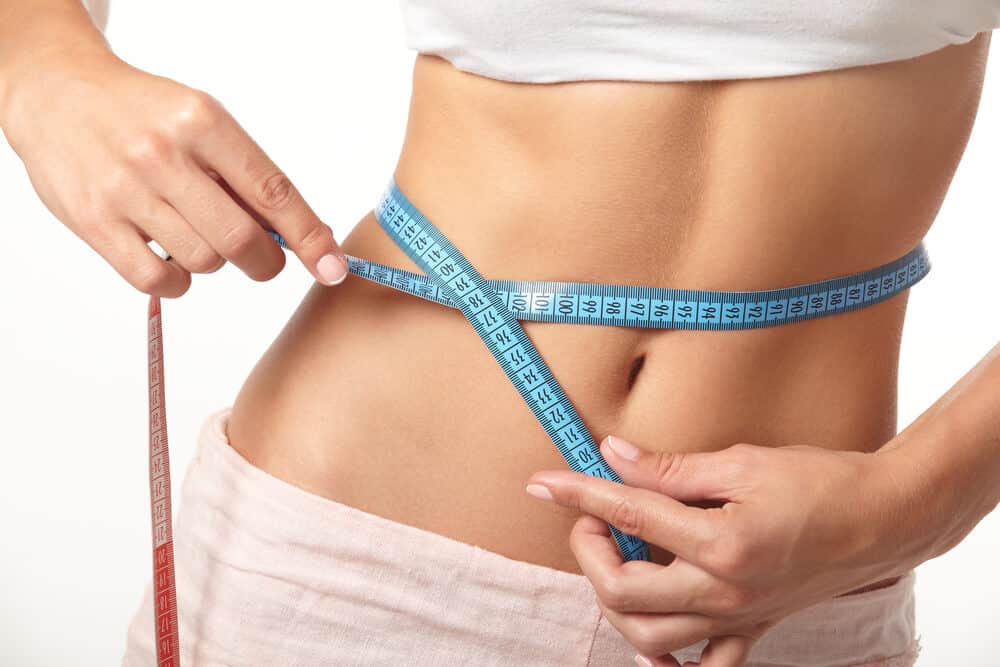 The ingredients used in making Alani Nu Energy Drinks are centered on enhancing energy in various ways. These include increasing the metabolism of carbohydrates, fats, and proteins.
The drink also enhances endurance, especially for that long busy day, and keeps individuals alert and energized, thereby boosting their activity levels. However, the drink does not claim to significantly help with weight loss.
Side Effects
Alani Nu Energy Drink Side Effects
Alani Nu Energy Drink's side effects are likely from caffeine, which can cause headaches. Other common side effects of high caffeine consumption include:
Sleeplessness
Dizziness
Nausea
Jitteriness
How to Use Alani Nu Energy Drink: Directions
The energy drink is taken orally as a drink. It is a ready-to-use product that can be consumed after purchase.
Cost and Where to Buy
Alani Nu Energy Drink can be bought from the alaninu.com website at $29.99 for a 12-pack of the drinks. Individuals can also purchase the drink at Target, where a can is sold for $2.49.
Pros and Cons
Pros and Cons
Pros
This drink contains only 10 calories per can.
Some of the ingredients have been shown to increase energy levels.
The drink is vegan, gluten-free, and contains multiple flavors.
Cons
The product is relatively expensive.
The energy drink contains a high amount of caffeine.
Some of the ingredients found in the blend may cause some side effects.
What Users Are Saying
What Users Are Saying
"I love these as an alternative to drinking coffee in the morning because 1, these won't give me coffee breath. 2, it's instantly ready, and 3, they are low calorie, vegan, and gluten free. Honestly they are 10 outta 10, will definitely buy again!"
"These are my favorite energy drinks, by far. I've always been a big fan of Bang Energy but they have too much caffeine for a mid day pick me up. These are great tasting and they don't give me the jitters. Can't wait to try new flavors!"
"I developed really bad cystic acne on my jaw and neck from this product. Should've read the other reviews, it took 6 months for it to go away and now I'm left with hyper pigmentation."
Bottom Line
Bottom Line on Alani Nu Energy Drink Results
With the low calories and plenty of energy-boosting ingredients, the Alani Nu Energy Drink may be able to help its users boost energy levels. The drink is vegan and comes in many fruity flavors, which is a plus. However, the supplement does contain a high amount of caffeine, which can cause some side effects in certain individuals. Additionally, there is little evidence the product can lead to weight loss.
Overall, the sugar-free drink may be a good option for those who are looking for a boost in energy. However, those looking for improved health and weight loss have found success through other avenues, like clinically-researched programs.
Noom is one of the best weight loss programs currently available. After years of research and scientific publications, this program was developed to help users improve their health status and lose weight along the way without the need for restrictive dieting or supplements. Their program works by teaching users how to make better choices through color-coded food logging, 1:1 sessions with a personal coach, customized nutrition plans, health tracking tools, and more.
If you are ready to start making better choices and lose weight with Noom, it may be time to check out their free trial offer. This is only available for a limited time though, so make sure to check it out before time runs out!
Learn More About Noom »