Cardio Cuts Review

- 16 Things You Need to Know
Cardio Cuts is a weight loss product intended for cardio workouts as well as overall health improvement. The company claims a host of benefits, including "quicker recovery, increased performance, and strong definition and toning." But Cardio Cuts also promises spot reduction – meaning targeted fat loss on problem areas like hips and thighs – and this claim is not backed by clinical research.
While the blend uses several ingredients that we like, including ashwagandha and CLA, it seems to us that several fat loss and health ingredients were thrown together. We decided to do thorough research on the product's ingredients, clinical trials, and customer satisfaction. Afterward, we summarized everything to give you the Bottom Line on Cardio Cuts.
Cardio Cuts can be purchased through their Official Site.
Overview
What are Cardio Cuts?
Cardio Cuts is a weight loss formula that is used in weight loss programs, and also to increase endurance during workouts. Yes, it's a pre-cardio supplement that not only helps you lose some fat but also increases your energy level. We all want to push ourselves further, break those barriers, and reach our target.
However, due to a sedentary lifestyle, most people find it hard to lose some weight. Cardio Cuts 2.0 pre-workout comes in powder form, and it contains some active ingredients that help you burn fat and gives you the needed boost for your workout sessions. Since it's in powder form, you can feel it working within minutes.
Once ingested, this supplement supplies you with extra energy, since it contains active ingredients like caffeine, citrus aurantium, amla, and green tea extracts. Let's take a quick look at what the research has to say before delving deeper into this supplement: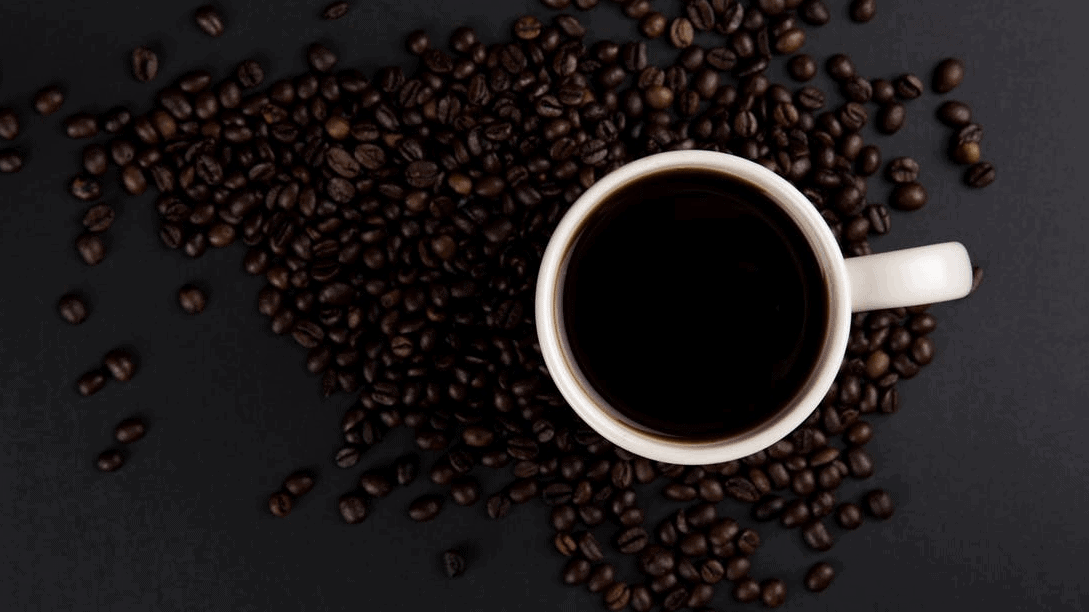 The Cardio Cuts pre-workout supplement also contains ingredients that have been linked to weight loss, such as Conjugated Linoleic Acid and Raspberry Ketones. However, the latter has no substantial scientific research to back up its fat-reducing claims.
There's one more thing: this supplement comes in different flavors, from razz lemonade to gummy rush flavor. This large array of flavors is one of the prominent qualities of this supplement.
Cardio Cuts Competitors
How Did Cardio Cuts 2.0 Start?
The company behind this product is NDS nutrition, a renowned company that manufactures acclaimed health and beauty pre-workout supplements. The NDS Cardio Cuts 2.0, now called Cardio Cuts 4.0, was created in response to a demand for supplements that reduce weight and increase the body's energy during workouts.
This demand requires a perfect and delicate blend of all the ingredients needed to make the NDS Cardio Cuts a success. NDS Cardio Cuts 2.0 is sugar-free, and it contains high amounts of caffeine and TeaCrine, to keep you on your feet during workouts sessions.
Indeed, this thermogenic mixture helps your muscles heal after an aggressive workout while increasing your endurance at the same time. However, NDS nutrition does not have a BBB rating, so despite all its energy-giving ingredients, this supplement still needs a lot of testing to verify its effects on the body.
Scroll below for one of the best products we've seen over the last year.
Types of Cardio Cuts
There are only two versions of Cardio Cuts available – Cardio Cuts 2.0 and Cardio Cuts 3.0. These versions contain different active ingredients, with the 3.0 version being supposedly more effective in weight loss and energy gain. All in all, both versions contain the same type of active ingredients, but differ when it comes to their composition.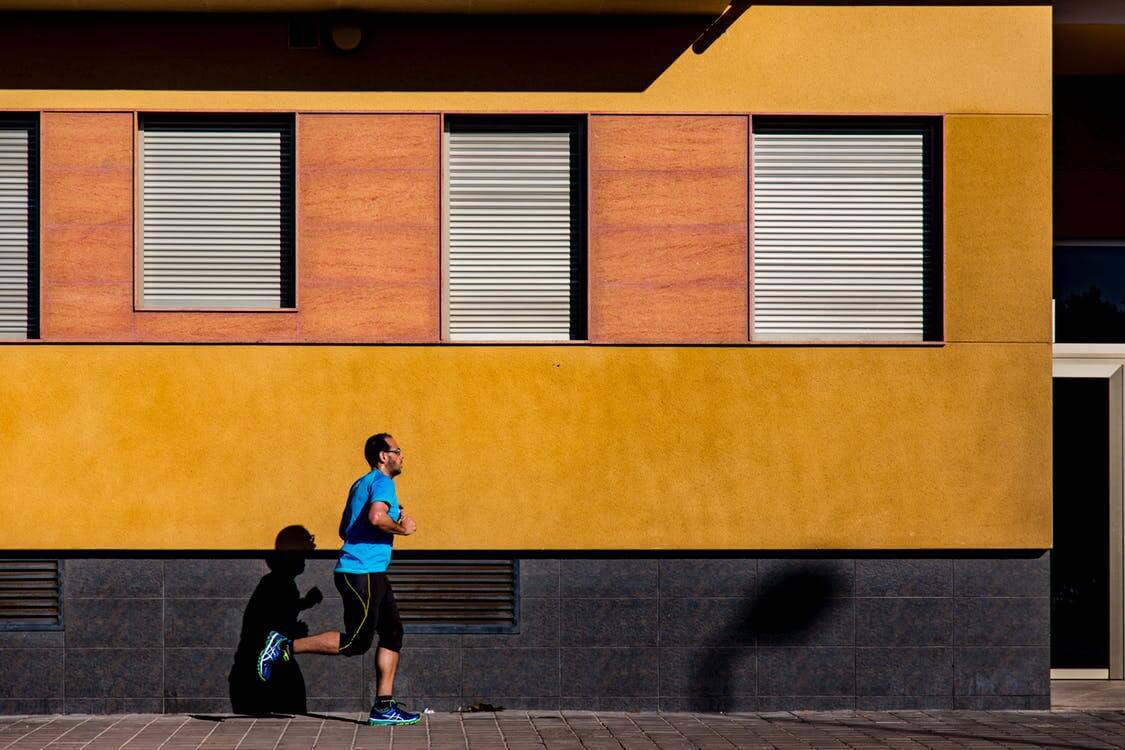 Benefits
Cardio Cuts Benefits
Just like every pre-workout supplement, Cardio Cuts 2.0 fills you with energy to work out for long periods. However, its benefits are not limited to just burning fat or increasing your energy level. This supplement claims to bring you many other benefits, including:
Increased blood flow to the muscles
Provides maximum energy
Increases endurance
Helps in weight loss
Quicker recovery after an aggressive workout
Sugar and creatine-free
Does it Work?
Does Cardio Cuts Work?
We are a bit skeptical about a few of its promised benefits. The secret of the effectiveness of every supplement lies in its ingredients composition. In Cardio Cuts 2.0, there are 44 ingredients involved, of which about 4 are active weight loss ingredients. These ingredients include MCT powder, CLA, and Carnitine Complex.
Since Cardio Cuts does not have many fat-reducing ingredients, there's a low probability of it burning fat. On the other hand, this pre-workout supplement contains energy-boosting ingredients like caffeine and Green Tea extracts.
Many users have testified to its effectiveness in increasing energy for workout sessions. However, there's been reports of dizziness, nausea, and jitteriness in some of its users. Cardio Cuts is not recommended for blood thinners, pregnant women, and those with heart problems.
Cardio Cuts and Weight loss
As mentioned earlier, Cardio Cuts contains weight loss related ingredients. It contains about 500mg of CLA (Conjugated Linoleic Acid) and approximately 500mg of MCTs (Medium Chain Triglycerides). CLAs are known to curb the appetite, boost basal metabolic rates, and also increase thermogenesis. However, 500mg of CLA is not enough for practical weight loss effects. MCTs are known for burning fat cells in the body.
Lastly, there's no concrete scientific study or research to support the claim that Raspberry Ketones effectively weight loss. The only research done with Raspberry Ketones was done in-vitro. All in all, the ingredient composition of the Cardio Cuts does not guarantee an effective weight loss effect.
Cardio Cuts and Endurance
In NDS Cardio Cuts 2.0, there's only one ingredient responsible for increasing the body's endurance level – beta-alanine. Beta-alanine is a clinically tested chemical known for increasing the body's endurance level.
Simply put, chemicals like beta-alanine can make your workout far longer than your normal routine, and not feel the muscle fatigue that comes with long workout sessions.
Muscle fatigue is caused by the buildup of lactic acid in the body muscles, and beta-alanine counters the buildup of lactic acid by increasing your carnosine levels, which acts as a buffer against lactic acid. Cardio Cuts contains 1g of CarnoSyn beta-alanine, which maximizes your endurance during workouts.
Cardio Cuts and Muscle Recovery
The micro muscle fibers tear after a rigorous workout – a normal process that helps increase the blood flow to the muscles. It also makes the body look more athletic. However, these muscle tears or rips causes muscle fatigue and pain.
Sometimes, the pain might last for days or even weeks. Therefore, to reduce the pain of muscle fatigue and tears, Cardio Cuts supplies the body with BCAAs (branched-chain amino acid) like L-Glutamine, L-leucine, L-histidine, L-isoleucine, and L-Valine.
Directions
How to Use Cardio Cuts
As we've mentioned earlier, Cardio Cuts are pre-workout supplements that help you reduce weight while enriching your body with the necessary nutrients for improved workout sessions. Cardio Cuts 2.0 pre-workout comes in powdered form, and it should be mixed with water. Since this supplement has a dual function, the doses and times depend on what you want from it.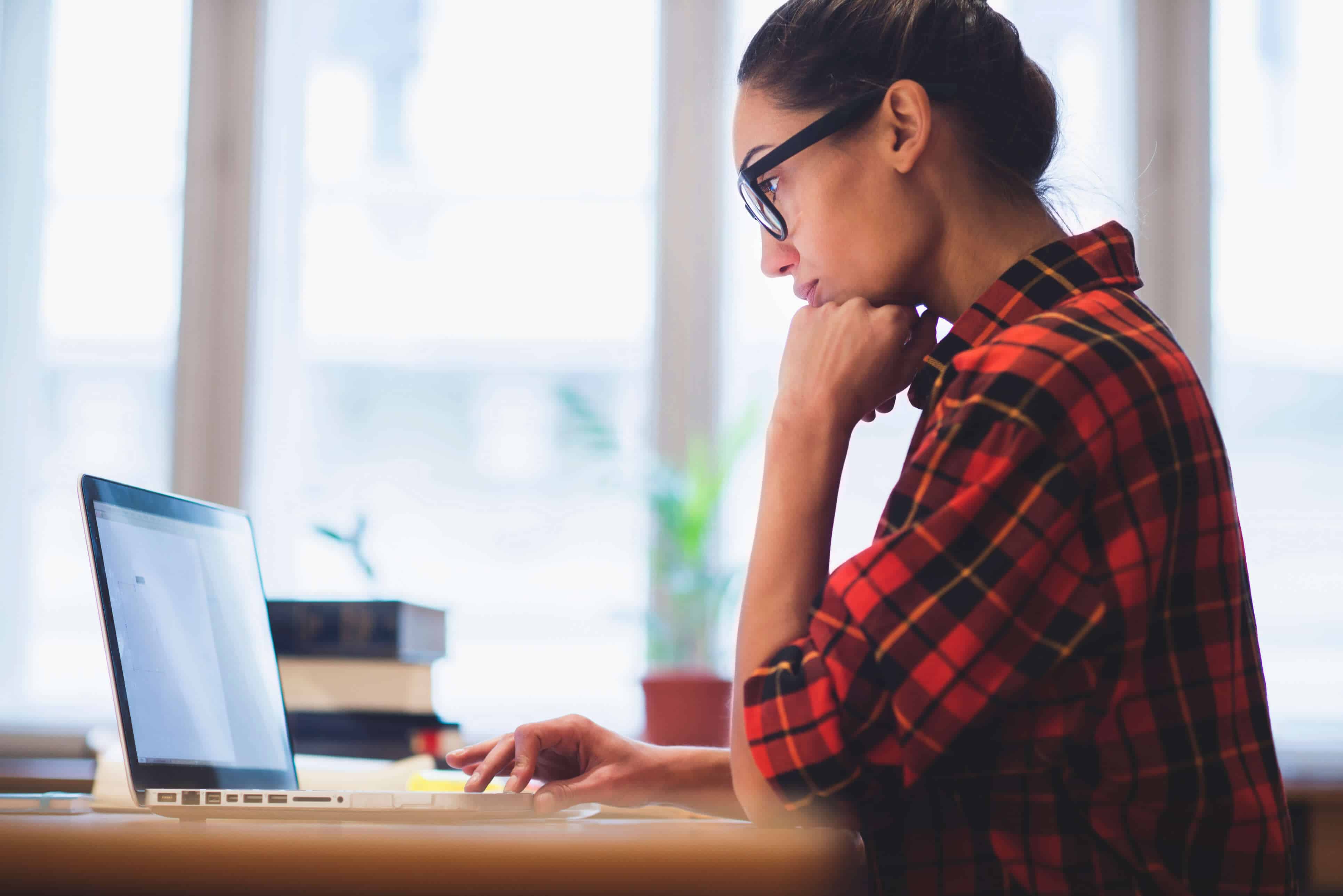 For workouts/pre-cardio:
For workout sessions and pre-cardio, you should add 1 to 2 scoops of this supplement to 8-12 oz. of cold water if you're mixing one scoop, 16-24 ounce for two scoops, and take it 30 minutes before workouts to get the desired result.
For weight loss/pre-cardio:
For weight loss/workout, you should mix one scoop of Cardio Cuts with 8-12 oz. of water about 30 minutes before a workout, and another dose 4 hours later. You can adjust to taste.
For weight-loss only:
You should mix one scoop with 8-12 oz. of water for breakfast, and the second dose with lunch. Due to the high percentage of caffeine, it's advisable to drink this supplement at least 6 hours before bedtime to avoid sleeplessness.
Furthermore, it would help if you did not take more than the prescribed two scoops a day. Since the supplement is in powdered form, you should take at least 125 oz. of water per day. Lastly, the Cardio Cuts supplement contains oily ingredients, making it quite difficult to dissolve completely in water.
Cardio Cuts Reviews
There are quite a few reviews about Cardio Cuts, even though the numbers are lower than expected for a product that has been around for this long. There are many negative reviews about its weight loss effects, with many users complaining about its inefficiency. However, some users mentioned the energy-boosting effects, which helped them increase their workout sessions.
Side Effects
Cardio Cuts Potential Side Effects
Now here's a fact: there are always side effects to every product, no matter how beneficial it is. With Cardio Cuts, there are more than a few potential side effects. Since everyone reacts differently to certain ingredients, there's a possibility of having a negative reaction to the supplement, which includes:
Nausea
Vomiting
 Fever
Headaches
Liver problems
Loss of appetite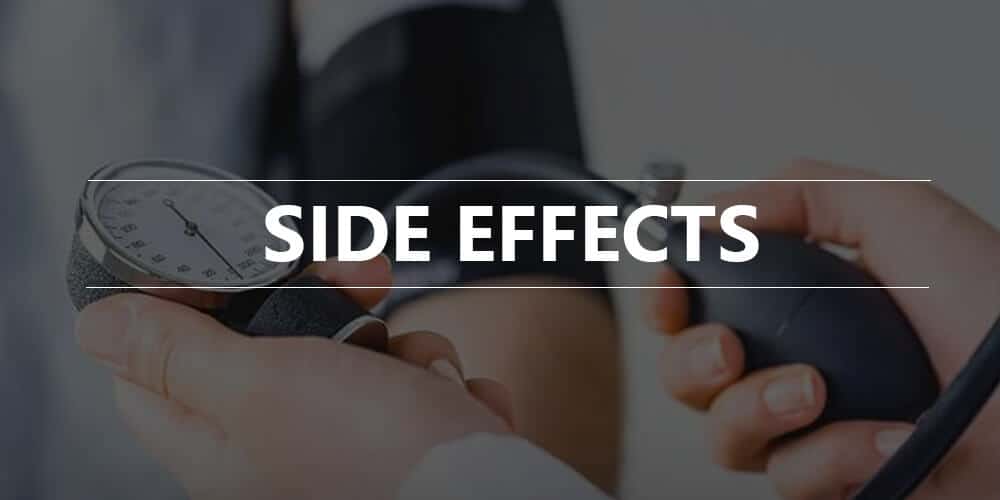 Only a small percentage of users experience extreme symptoms like lower blood pressure and liver problems. You should know that there's a limit to using this product – users are not to take this drug for more than eight weeks. The ingredient composition is filled with chemicals that are not suitable for long-term use.
Warnings
Cardio Cuts Product Warnings
DO NOT exceed the recommended dosage.
Do not take longer than eight weeks.
Seek medical advice before you start this medication, especially if you are unaware of your current health condition.
Do not take within 6 hours before going to s.
Keep out of reach of children.
Not suitable for pregnant or nursing mothers.
Do not take if you will be exposed to excess heat.
Do not take synephrine or caffeine from another source while using this medication.
You must stop taking this product after eight weeks to avoid liver damage.
Not for use for those under the age of 18.
Cardio Cuts Alternatives
You can buy Cardio Cuts from many websites, especially the company's official website. Other alternatives to Cardio Cuts include beta-alanine supplements. This supplement increases the body's endurance levels, and they are far cheaper than Cardio Cuts pre-workout supplements. When it comes to weight-loss pills, there are products out there with better success rates and fewer side effects than Cardio Cuts supplements.
Where to Buy Cardio Cuts
Cardio Cuts can be purchased at GNC for around $66. Cardio Cuts can also be bought on the official website for $66.49.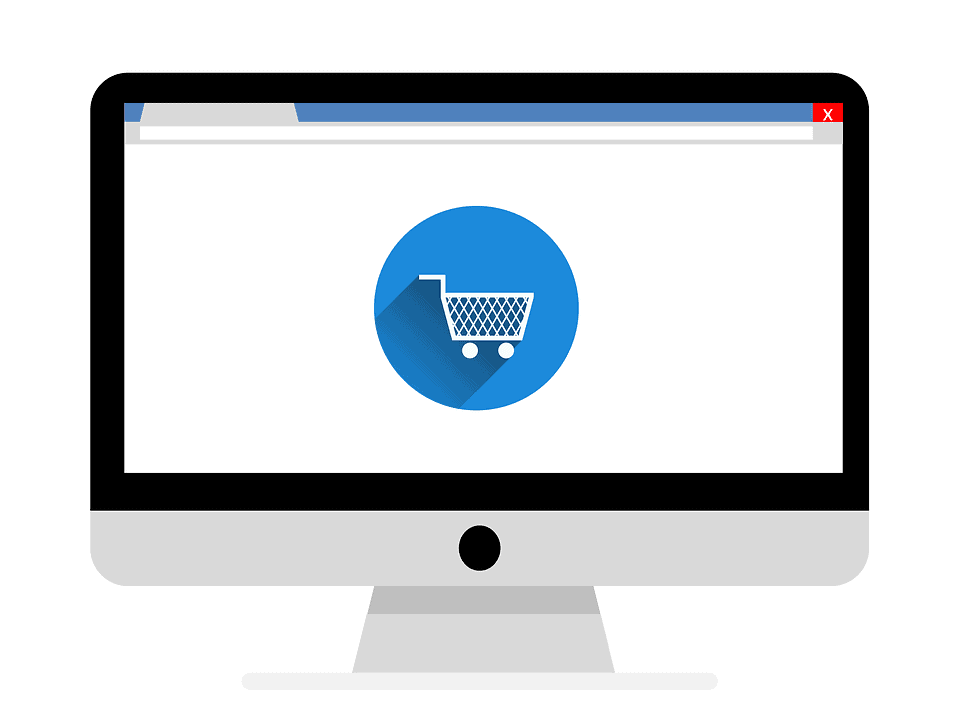 What Users Are Saying
What Users Are Saying
"I love this product. Flavor is good and it doesn't give me the jitters. I've tried a lot of pre workouts and most times I either get the jitters or it upsets my stomach that I want to vomit. I use this 30 minutes prior to working out so I take it in an empty stomach. I then take a second scoop 4 hours later. I can tell that my stomach is starting to flatten – on my second can of cardio cuts. It also increases my sweat during a workout which I love. It also doesn't clump when I add it to my water. With other pre workouts I have to scoop the clumps out with a spoon. Most definitely will continue buying."
"I bought this product for the first time after having already tried Liporush Xt (which has worked for me in the past.) The only reason I purchased this formula was because I read this will give you more out of it overall then Liporush does. However, the focus and energy just was not there. It felt and tasted more like lemonade then anything. I tried it for about 3 weeks and although It does taste good, I've had way better pre workouts. I really would like to return it."
"I use to buy this all the time in GNC. They no longer sell it. It's the only pre workout that actually tastes good and doesn't give me the jitters. I'm glad I can find it on Amazon."
Bottom Line
The Bottom Line on Cardio Cuts
Yes, Cardio Cuts is one of those pre-workout supplements that can give you the energy needed for your workout sessions. The caffeine makes it a quick source of energy and boosts mental alertness. However, when we consider Cardio Cuts' cost on Amazon and other sites, then we see that it's an expensive option for an endurance supplement.
Yes, there are many negative reviews, but there are also a few satisfied users. Lastly, you can try alternatives like Noom, which are cheaper and more effective than Cardio Cuts pre-workout supplement.
We also like that Noom is available as a free trial offer.
Learn More About Noom »