Cellucor C4 Review

- 14 Things You Need to Know
Cellucor C4 is one of the leading pre-workouts, but does it work? We followed the research and looked at the ingredients, side effects, and clinical studies. Can Cellucor C4 be the supplement that gives you the pre-workout energy that enables you to meet all of your workout goals?
Our research team wanted to know if Cellucor C4 can help achieve high workout goals with its key ingredients, such as carnosyn beta-alanine, creatine nitrate, caffeine, and arginine AKG. The team studied the benefits of the ingredients and the research backing the claims. Finally, we compiled our research into the bottom line.
Cellucor C4 can be purchased through their Official Site.
Overview
What is Cellucor C4?
C4 Sport Cellucor claims to be the number #1 energy and performance booster used by athletes and bodybuilders. Supposedly they consider themselves #1 because of  100% effectiveness in improving the performance and overall efficiency of exercises, workouts, and other physical-related activities, but this is what the research has to say:

It is also easy to use, with only one scoop of powder, it is safe and with research-proven validity of its effectiveness. What's more, it can be found practically anywhere, in any of its presentations, including Cellucor C4 Ultimate, GNC Cellucor C4, and more.
The effectiveness of the product is all due to the high-quality, natural, and highly active ingredients, which we can find Theacrine, Beta-Alanine, Creatine Nitrate, and Arginine AAKG, plus other vitamins and minerals for a superb performance-oriented result.
Cellucor C4 Competitors
When Did Cellucor C4 Start
When Did Cellucor C4 Start?
Cellucor is a supplement-oriented brand that was founded in 2002 by the nutritional science company Nutribolt. Since its foundation, it has brought many pre and post-workout supplements to the market. Including Cellucor C4 Extreme Workout, Cellucor Whey Protein Powder, Cellucor SuperHD, XTEND, and even an anabolic supplement called P6 Black, plus many others especially leaning towards a performance improvement for athletes and bodybuilders.
The Cellucor C4 Pre-Workout supplement was launched alongside other supplements in 2014, and since the moment it was released, it became one of the highest-ranked products on the market. Nowadays, C4 Sport Cellucor is one of the most recommended products by bodybuilders and athletes thanks to its surprising results in promoting energy boosts and improving the transformation of muscles and more. Cellucor earned an "A+" with the BBB.
Scroll below for one of the best products we've seen over the last year.
Cellucor C4 Customer service Contact Information
Phone: 866. 927. 9686
Email: support@cellucor.com and support@c4energy.com
Address: 3891 S Traditions Dr Bryan, TX 77807-7595
Cellucor C4 Refund Policy
Cellucor has a 60-day 100% satisfaction guarantee for C4 and Cellucor products.
Types
Types of Cellucor C4
From the Cellucor C4 official website, you can find various presentations and flavors for the supplement. All of these flavors and different presentations are the same product, just changing one or another feature non-related to the benefits, effectiveness, or the supplement.
On the website, you can find the following flavors of Cellucor C4 Pre-Workout:
Orange Burst
Fruit Punch
Cherry Limeade
Ice Blue Razz
Watermelon
Pink Lemonade
Strawberry Margarita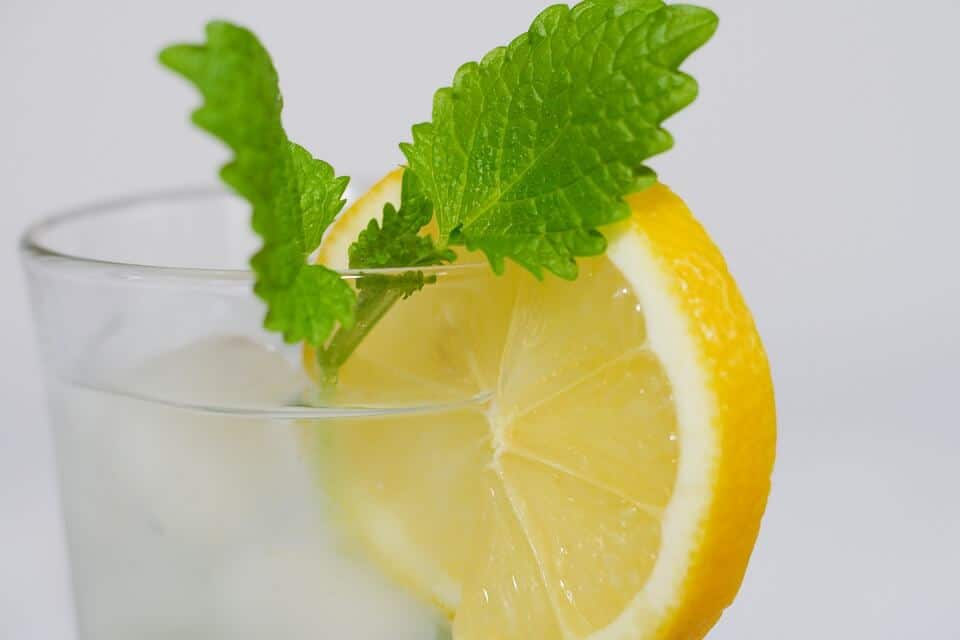 All these flavors are available for both the Cellucor C4 30 Servings presentation starting at $29.99 and the C4 Cellucor 60 servings presentations at $49.99.
There is also the Cellucor C4 Ultimate version, the Cellucor C4 Ripped, Cellucor C4 Extreme Pre-Workout formula, C4 Dynasty, and the Cellucor C4 Sport Pre-Workout. These also offer different flavors and presentations, including the Cellucor C4 30 servings and the Cellucor C4 60 servings.
Ingredients
Cellucor C4 Ingredients
There are a few ingredients that compose Cellucor C4. The product has both individual ingredients and an "Explosive Blend," providing results and benefits for the performance and overall response for muscles, a cognitive system, and even some organs.
Beta-Alanine
One of the main ingredients, Beta-Alanine, is an amino acid that increases muscular levels of carnosine, promoting fatigue resistance. It comes in a 1.6 gram per Cellucor C4 scoop.
Creatine Nitrate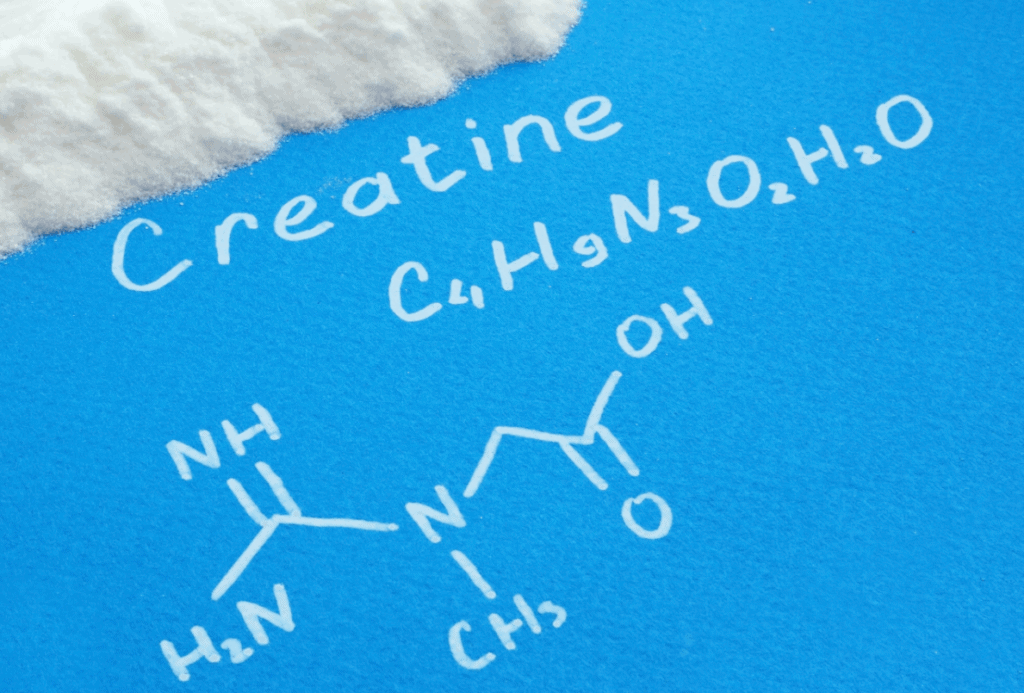 Creatine nitrate, another main ingredient of the supplement, improves strength, power, and resistance during exercises. It provides water retention in muscles, making them more likely to support weight training for long hours, getting excellent post-workout effects as well, as stated in this research in the journal Nutrients.
L-Arginine AAKG
L-Arginine AAKG is a compound that can be found in the supplement as well, which enhances body functions like blood flow, muscle oxygenation, and increases nitric oxide levels for more efficient nutrient delivery throughout the body. And of course, it also helps to promote more resistance and concentration during anaerobic and weight exercise.
Caffeine Anhydrous
Caffeine Anhydrous, a main ingredient of the product, can also have improvements in the body and mind, according to the Journal of the International Society of Sports Nutrition. As a caffeine low in water, it is specially designed to provide a much faster effect on humans. According to research in the Journal of Strength and Conditioning Research, it helps to increase performance, strength, and concentration.
Tyrosine and Theacrine
Tyrosine and Theacrine can also be found inside Cellucor C4, an amino acid that improves neuromuscular performance. When they are combined with caffeine, the supplement works even more efficiently, providing synergistic effects that increase the fatigue resistance, more focus, and an active release of adrenaline for a more extended work out activity.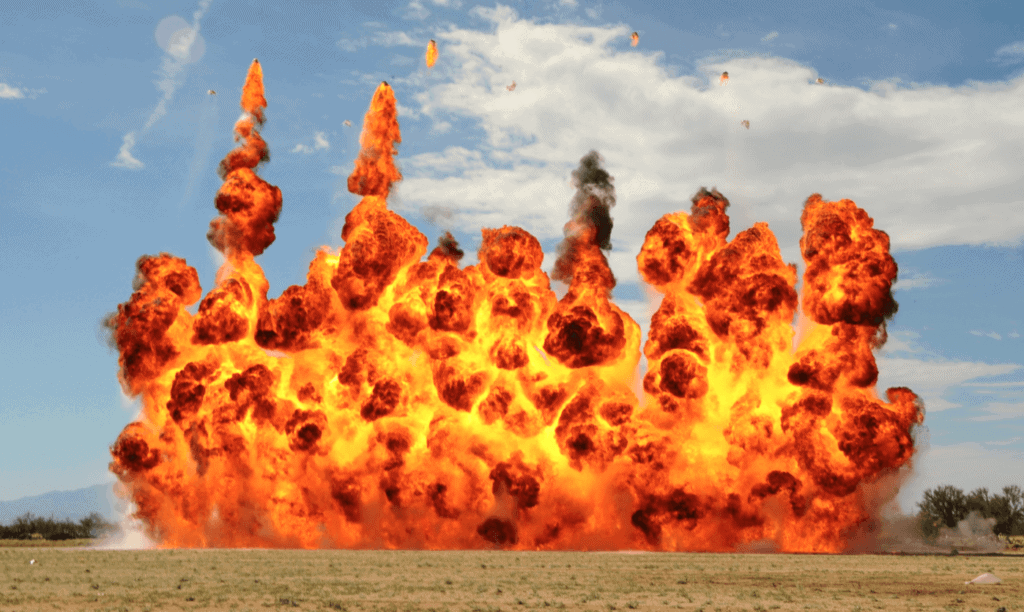 Explosive Energy Blend
On the other hand, we have the famous "Explosive Energy Blend," which is supposed to come from six ingredients, like niacin, vitamin c, folic acid, mucuna pruriens, and vitamin B12. This blend helps to improve blood flow and dilate blood vessels. It will also convert dopamine into energy, and release stress for better heart rate performance, promotes a better recovering phase after workouts, enhances energy and resistance, offers more brain capacity for focus, and eventually makes the nervous system work more efficiently, improving concentration.
Directions
How to Use Cellucor C4
The proper way of using it is by taking one scoop of the Cellucor C4 mixed with water 30 minutes before training.
For those who need a performance boost, it is recommended to take an additional scoop mixed with water before or during training. However, it is recommended not to exceed this intake.
Apart from that, the product indicates that taking a lot of water before, during, and after workouts with Cellucor C4 can improve performance even more. Other Cellucor products like Alpha Amino can increase the effects of the supplement even more.
Benefits
Cellucor C4 Benefits
Whether you use the Cellucor C4 50x version or the simple Cellucor C4 blue razz original formula, there's no doubt it can provide excellent results.
Despite this Cellucor C4 Sport review and many others, no real research validates the benefits and results of the product advertisements. However, many other research studies to prove the benefits of Cellucor C4 ingredients, including TheaCrine, L-arginine AAKG, Caffeine Anhydrous, Tyrosine, Beta-Alanine, and creatine hydrate.
On one study for the TeaCrine (Theacrine), it was concluded that the product helped athletes to improve concentration, energy, and focus on a lapse of 2 to 3 hours. Also, it boosted the willingness to exercise and motivation while reducing fatigue with no side effects or health problems.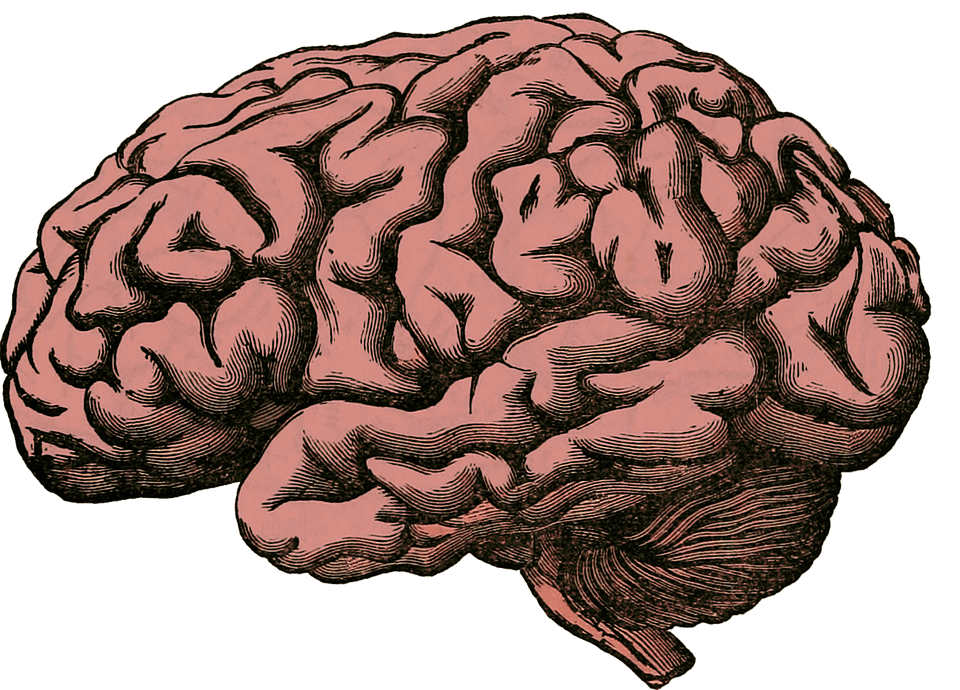 Another study made on 21 military cadets using Tyrosine during a week of training delivered excellent results on task performance, reducing stress, improving resistance, and promoting anti-fatigue hormones for a much more efficient production both in cognitive and physical events.
For the arginine AAKG, there is research that concluded the product was not effective in improving muscular performance, as published in the Journal of the International Society of Sports Nutrition. However, there is another one in Advances in Medical Sciences that proves the effects of the product on college athletes, finding excellent results for recovering from injuries and a slight increase in performance in training.
For beta-alanine, research published in Nutrition Research was done to analyze the results and effectiveness of the product on men and women during exercise. It concluded that the product does help in reducing fatigue and providing more resistance to physical stress by augmenting muscle carnosine.
We can also find Tyrosine in the supplement. This compound is said to promote memory and multitasking performance, a useful feature for exercise and other physical-related activities, according to Pharmacology, Biochemistry, and Behavior.
Lastly, we have the results of a study for creatine nitrate, where it was approved and validated by athletes that the product improved physical performance exponentially. In the long run, it promoted muscle growth and better resistance, according to the Journal of Strength and Conditioning Research.
Side Effects
Cellucor C4 Side Effects
The different types of Cellucor C4 gave incredible improvements in performance, strength, and resistance. However, the product is not exempt from side effects. Despite not having any studies disapproving of the product with highly dangerous side effects, there are some of its ingredients that could make you hesitant to buy this supplement.
For example, arginine is said to cause diarrhea and other problems in the whole gastrointestinal system. However, it was mostly due to overuse or poorly digested amino acids with arginine, suggests research in the Journal of Nutrition.
Tyrosine, another ingredient of the supplement, can also induce specific side effects like stomach irritation, migraine, gastric problems, and nervousness, according to PubChem. This happens due to the mental impact the product has, especially when it is ingested incorrectly or it is overused.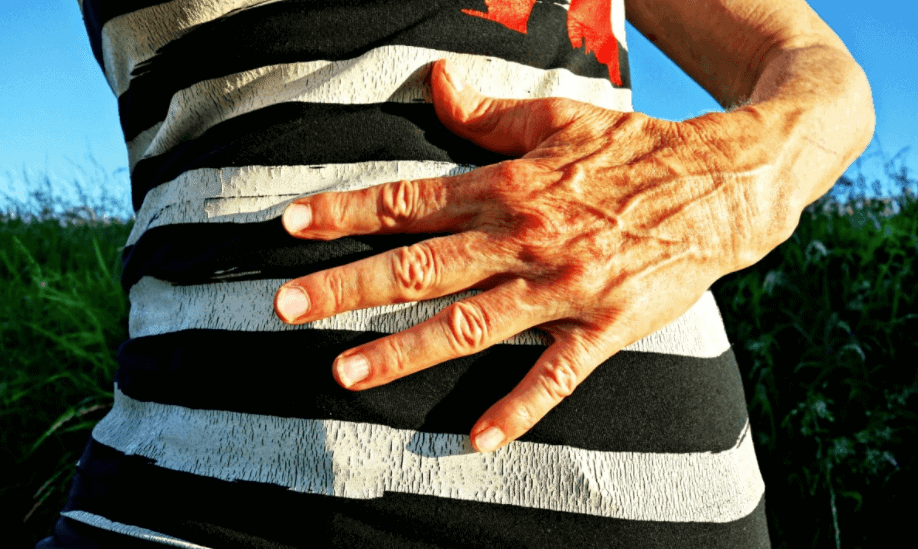 But despite these side effects, some studies approved other ingredients, like arginine, as totally safe for the circulatory system, says the International Journal of Sports Nutrition and Metabolism.
Then we have TeaCrine, or in its compound form, Theacrine. It was studied for eight weeks. It gave safe results that make it one of the healthiest and highly active ingredients of the supplement, according to the Journal of the International Society of Sports Nutrition.
Caffeine, a popular ingredient in products like Cellucor C4, comes with the risk of side effects like increased heart rate, elevated blood pressure, jitters, and sleeplessness.
Apart from that, it is essential to remember that GNC Cellucor C4 is a product that blends and mixes many ingredients simultaneously. So, if single products by themselves do not dangerously affect health, it is still possible that all these ingredients together, as in the supplement, could damage body functions. This is all because there is a lack of evidence from scientific studies directly related to the product Cellucor C4 side effects.
The Science
Cellucor C4 Scientific Research
As you may already know, Cellucor C4 50x or any of its other presentations like Cellucor C4 Blue icy razz, provide excellent results for performance, strength, and resistance. But it doesn't have any research validating these effects or consequences, especially when it comes to studies directly related to the supplement.
As for its ingredients, there are various affirmations and research that could prove how the product works. For example, there is one study in the Journal of Caffeine Research that analyzes how Theacrine and caffeine together can improve specific human capacities. It came with results about the increase of performance and how they both were safe. However, it didn't give any boost to cognitive performance. Still, it delivered some changes in mood and energy, in addition to the other physical effects, according to additional research in the journal Nutrients.
Additional research in JISSN also studied the effects of anhydrous caffeine, analyzing several subjects to see if the intake of this compound could improve the performance or any other physical feature, before, after, or during exercise. As an ergogenic, this type of caffeine boosts energy, especially for long and intense workouts. However, it didn't improve the strength or power in weight exercises or sprints.
Alternatives
Cellucor C4 Alternatives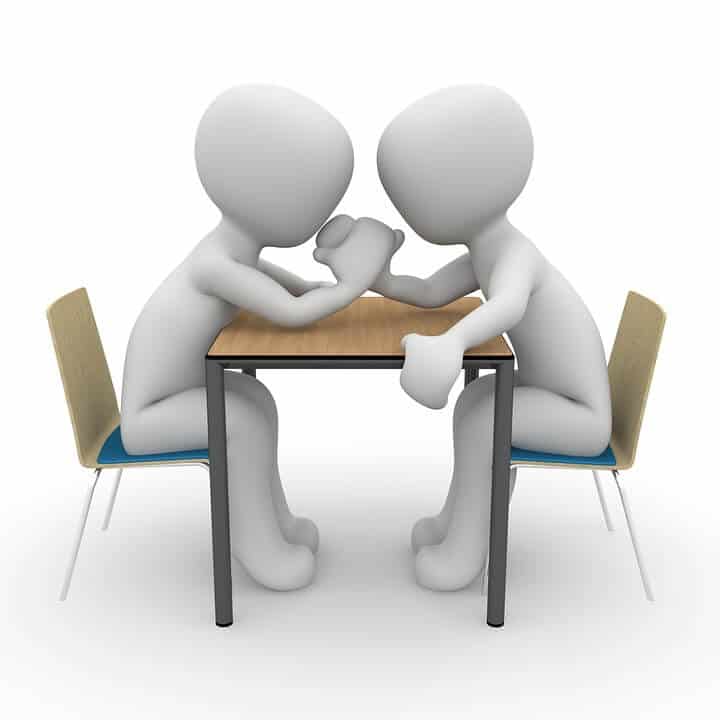 There are some products like Cellucor C4 that could be perfect substitutes. These products are merchandised the same way as Cellucor C4 blue razz, offering the same results and safety benefits.
Among these products, we can find MuscleTech Nanovapor, which promotes excellent concentration and focus improvements, plus superb strength enhancement and much more energy for longer and faster training performance. Also, it helps to grow muscle better than Cellucor C4. However, there is little to no research validating these claims.
Another option could be SAN Fierce Domination, a product that also works well to improve efficiency and strength. It promotes muscle growth and provides excellent gains after workouts. Also, it enhances resistance and endurance.
Lawsuits
The Cellucor C4 Extreme DMAA class action lawsuit is brought on behalf of all persons in the United States who purchased C4 Extreme at any time during the past four years. It is seeking damages and injunctive relief necessary to disgorge and/or restore monies received by defendants as a result of their alleged deceptive conduct.
A proposed class-action recently removed to federal court in California details allegations that defendant Woodbolt Distribution, LLC, which does business as Nutrabolt, misleadingly packages and sells its Cellucor C4 Pre-Workout powders.
In November 2018, a class-action lawsuit was filed against Woodbolt Nutrition for allegedly deceptively using slack-filled packaging for Cellucor C4 Pre-Workout powders. Specifically, the complaint alleges that the 30-serving container has 66.6% empty space and the 60-serving container has approximately 45% empty space.
There is also a Federal class-action lawsuit filed against Cellucor due to its safety of ingredients.
What Users Are Saying
What Users Are Saying
"I tried this as a pre-workout to replace NO Xplode, but found it quite disappointing. Just didn't get the pump or physical and mental stimulation I was hoping for. Examining the ingredients list, and the amounts of those ingredients, I discovered that C4 has far less of the potent supplements included in NO Xplode so I guess I shouldn't be surprised the effects are significantly less."
"I love C4 Ripped. It has helped me out with exercise and my diet. Definitely recommend, I'm pretty sure it's helping me cut fat. It's not thick at all, easy to drink!"
"C4 Ultimate is great and doesn't give me jitters or make me sweat while doing nothing. It does however give me that energy to go two hours at the gym easily."
Bottom Line
The Bottom Line on Cellucor C4?
So, will Cellucor C4 pre-workout provide explosive energy? We like that it contains a few natural ingredients and that the company is a trusted name in the industry. But,
the only concern was the few reviews mentioning the effectiveness. Based on the profile, available research, and positive testimonials, we see think this one is a winner.
A program that caught our attention that can help with exercise tracking and food tracking, among many other benefits.
Among the best programs we've come across is one called Noom. After years of clinical research, the app was created to help users lose weight and keep it off. With human coaching, personalized meal plans, food tracking, exercise tracking and more, we love that you get more with this app than any other on the market.
Plus, with no restrictive dieting, we're all for using Noom as part of the free trial offer available to Dietspotlight readers.
Learn More About Noom »