Chobani Probiotic Review

- 13 Things You Need to Know
Chobani is a well-known probiotic brand that offers tons of healthy food products, so when our team heard about their new plant-based drinks, we knew we had to investigate more. Their simple mixture of probiotics, fruit juice, and herbal ingredients is claimed to boost immunity and improve gut health, but is that true?
We decided to investigate the Chobani Probiotic drinks, looking into the herbal formula, ingredient research, potential side effects, and more. Make sure to keep reading to the bottom line to learn more about this food!
Chobani Probiotic can be purchased through their Official Site.
Overview
What Is Chobani Probiotic?
Chobani Probiotic is a naturally fermented plant-based kosher certified drink. It is made with botanicals, natural fruit juice, and immunity-supporting, multi-benefit probiotics. All the ingredients of Chobani Probiotic are non-GMO, and the drink claims to be good for both kids and adults.
Before delving deeper into this brand, let's look into the ingredient research on Chobani Probiotic:
Journal of Nutritional Science and Vitaminology – This research suggests that carbonated water is effective against gastrointestinal symptoms, and it also may induce short-term satiating impact.
Molecular Nutrition and Food Research – Grain oats contained in Chobani Probiotic drinks and yogurts are a valuable source of soluble dietary fiber known for their cholesterol-lowering effects.
Tropical Life Science Research – Probiotics are live microorganisms that are known for their healthy friendly bacteria and various health beneficial properties, including improving the immune system, alleviation of postmenopausal symptoms, and improving intestinal microbial balance.
Chobani Probiotic Competitors
Who Makes Chobani Probiotic?
Chobani Probiotic is produced by Chobani – a food company located in the United States that specializes in strained yogurt.
Chobani was started in New Berlin, NY in 2005 by Hamdi Ulukaya, a Turkish businessman. The name "Chobani" is another version of the Turkish word "çoban", which means "Sheppard". Today, it is the leading yogurt brand in America with annual sales of over $1.5 billion.
Scroll below for one of the best products we've seen over the last year.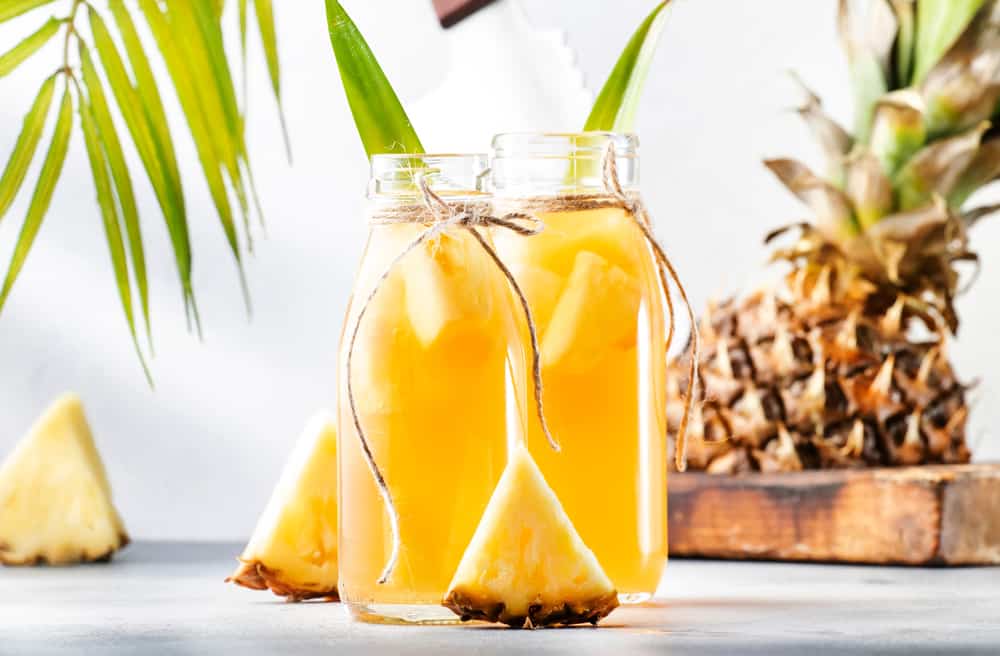 Chobani Probiotic Customer Service
When it comes to customer service, Chobani's objective is very straightforward: they want to make sure that Chobani Probiotic consumers have the best possible experience and are satisfied with the product.
If a consumer is not enjoying the product for some reason, Chobani's team wants to make sure that they correct the issue quickly and in a friendly way, according to the official website. The mission of Chobani Probiotic customer service is to turn a negative experience into memorable and positive experiences.
You can reach Chobani at 1-877-847-6181. You can also write an email or fill out the contact form on the website.
Other Products from the Makers of Chobani Probiotic
Here is a list of other products that Chobani makes:
Chobani Complete Greek Yogurt: A lactose-free and easy-to-digest yogurt. It is crafted with natural ingredients and real fruit only.
Oat-based Non-dairy Blend: It is made with natural and simple goodness of oats. It is a great source of vitamins A and D and calcium.
Coffee Creamer: The creamer is made with real milk and real cane sugar. It is Chobani's first-ever dairy creamer.
Chobani Coffee: This is a cold-pressed and ready-to-drink coffee crafted with good ingredients, such as real fresh milk or non-dairy oat milk.
Less Sugar Greek Yogurt: This yogurt has 45% less sugar than other Chobani yogurts. It is also packed with protein and contains a great variety of natural fruits and flavors.
Plain Greek Yogurt: It is a high-protein blank yogurt that is creamy and nutrient dense.
Blended Greek Yogurt: These are yogurt drinks made with real fruit and only natural ingredients. It is a perfect breakfast or snack.
Creamy Blended Greek Yogurt: This is a creamy-blended yogurt packed with protein and natural flavors.
Chobani Flip Greek Yogurt: It is a perfectly portioned snack that is rich in protein. It has 21 combinations with a variety of nostalgic flavors.
Oatmeal On the Bottom Greek Yogurt: This is a natural yogurt made with gluten-free oats and real fruits.
Chobani Coconut: It is a coconut-based yogurt and non-dairy treat with a creamy texture.
Oat-based Barista Edition: It is crafted especially for baristas and is used for making delicious mochas and lattes.
Claims
Chobani Probiotic Claims
Chobani claims that Chobani Probiotic plant-based drinks and yogurts are able to support and strengthen the immune system, improve digestion, and promote gut health.
With a blend of multi-benefit probiotics, Chobani Probiotic claims it is a convenient and effective way for adults and kids to remain healthy and full of energy.
Ingredients
Chobani Probiotic Ingredients
Chobani Probiotic ingredients include:
Carbonated water
Water
Oat blend (Whole grain oats)
Juice concentrate
Natural flavors
Apple cider vinegar
Cultures
Organic ingredient
Amino acids
Protein
Do Chobani Probiotic Products Work?
Probiotics are often called "good" or "healthy" bacteria because they help keep the digestive system healthy and contribute to the improvement of general health, according to the Saudi Pharmaceutical Journal.
Other potential benefits for this specific product can be seen through ingredient research.
According to the research published in the journal Nutrients, regular consumption of fruit and vegetable juice concentrate reduces systemic inflammation and risk for chronic health problems in obese and overweight adults. In addition, juice concentrate reduces total cholesterol and low-density lipoproteins.
More research published in the International Journal of Obesity, apple cider vinegar helps decrease calorie intake and suppresses appetite. As a result, it may contribute to weight loss. Therefore, it is possible to say that since Chobani Probiotic contains apple cider vinegar, it may be helpful in this area.
Amino acids are known as important organic compounds that are needed for vital processes in the body-like synthesis of neurotransmitters and hormones and building proteins, according to Advances in Nutrition. The deficiency of amino acids leads to oxidative stress, advanced aging, fainting, headaches, impaired immune response, and other health issues.
Another study published in the Journal of Cachexia, Sarcopenia, and Muscle noted that protein is considered one of the most important macronutrients for the human body. Our body uses protein to repair and build tissues, to produce hormones, and make enzymes. Proteins are involved in almost all biological processes in our bodies.
Additionally, water is important for the human body to function properly, according to Nutrients. Water plays a significant role in metabolism, cellular homeostasis, and temperature regulation.
Side Effects
Chobani Probiotic and Weight Loss
As numerous studies reveal, certain ingredients contained in Chobani Probiotic products contribute to weight loss. One of them is apple cider vinegar, which is known for its anti-inflammatory qualities, ability to suppress appetite, according to Scientific Reports.
Another ingredient of Chobani Probiotic that helps lose weight is grain oats. According to Nutrients, they can help feel full and reduce hunger cravings, though there is more evidence it helps improve cholesterol levels.
Weight Loss
Chobani Probiotic Side Effects
Possible side effects may include bloating and gas as the body is trying to adjust to the new bacteria. However, these side effects are usually temporary and should go away after a few weeks of regular consumption.
How To Use Chobani Probiotic
You can consume Chobani Probiotic every day as a breakfast, snack, or remedy to support the post-workout recovery.
Cost and Where to Buy
A suggested retail price of a Chobani Probiotic yogurt cup (5.3oz) is $1.49. Chobani Probiotic yogurt plant-based drinks have a suggested retail price of $5.49 per six-pack.
Overall Chobani yogurt and drinks will cost between $2-10, depending on where you purchase the products and how much. Chobani Probiotic drinks and other Chobani products can be found in most grocery stores.
Pros and Cons
Pros and Cons
Pros
Some of the ingredients in this blend have been shown to improve general health.
Cons
Chobani Probiotic is not designed to help with weight-loss.
Most of the research points to the individual ingredients having beneficial effects, not this formula in particular.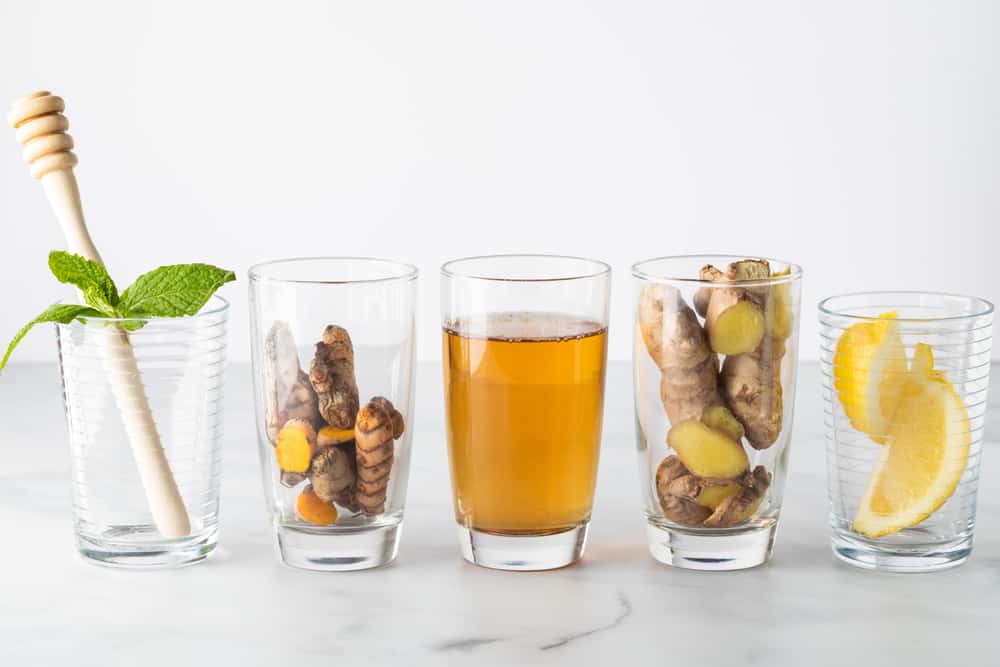 Bottom Line
Bottom Line on Chobani Probiotic Results
When it comes to gut health and general health, Chobani Probiotic drinks may be a useful addition for some individuals. Though this product is not designed to help individuals lose weight, the probiotic may help with general gut health.
Although a probiotic can be helpful for digestive health, you may want to consider adding in another clinically-backed weight-loss solution that can help you improve your health.
Noom is one of the best weight-loss apps we have ever seen. Their program aims to help users make lasting changes to their lifestyle through nutritional coaching, community, support, and food logging that makes it easier to make healthier food choices.
If you are ready to make a change to your lifestyle and lose weight along the way, make sure to check out the free trial offer available from Noom.
Learn More About Noom »