Updated: 01/10/2018
- Site operated by Burn HD
Why are people talking about CholestOff? We decided to take a closer look at the ingredients, side effects, clinical research and customer service quality. Additionally, we read hundreds of user reviews and complaints online. Then, we summarized and condensed to give you the info you need.
CholestOff Readers:
Click here
to find out why we're giving away samples of our product, Burn HD.
What is CholestOff?
CholestOff is a nonprescriptive, dietary supplement for lowering the levels of blood cholesterol. The supplement is also widely prescribed as an enhancement for cardiovascular health and wellbeing.
Cholest-Off is a product of the California based manufacturer of dietary supplements, multivitamins, and herbal supplements, Nature Made or Pharmavite, LLC.
According to Nature Made, CholestOff is formulated using a proprietary blend of plant stanols and sterols called Reducol, a tasteless, odorless ingredient that works as a catalyst that blocks the absorption of cholesterol in the gut.
Reducol is also a popular ingredient in the manufacture of dietary supplements as well as fatty and nonfat functional foods. The naturally occurring plant sterols and stanols are present in leaves, vegetables, and nuts of various plants.
Through decades of research, plant sterols and stanols have been safely used as a key ingredient in supplements and drugs without serious side effects.
One serving of CholestOff supplies 0.9g of sterols and stanols in capsule form. Users of CholestOff should consult their physicians as part of the cholesterol management program.
A complete regimen encompasses regular checks of cholesterol levels, use of a healthy diet, physical exercise and body weight management.
Users of cholesterol-lowering supplements and medications should be aware that cholesterol levels can be used to predict the risk of developing heart disease.
The desired total cholesterol level is 200mg/dL. A reading of 240mg/dL or higher indicates a high risk of contracting heart disease.
Products Similar to CholestOff
What is Cholesterol?
To learn and appreciate the benefits of CholestOff, it is important to understand what cholesterol is.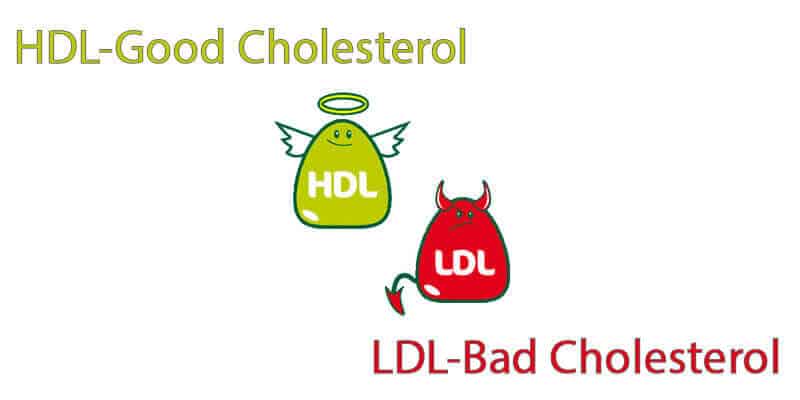 Blood cholesterol is crucial is making hormones and digesting food. However, having too much of cholesterol can harden the arteries, causing heart diseases such as hypercholesterolemia.
When high levels of blood cholesterol build onto the walls of the arteries, they crystallize to form plaque and calcium, which affects the oxygen supply to the brain and the heart.
In some cases, the plaque breaks off and blocks blood supply to the blood vessels, impeding the flow of oxygen to the rest of the body.
The American Heart Association estimates about 100 million adults in the US, over the age 20 suffer higher levels of Cholesterol, and are therefore hypercholesterolemic.
According to Nature Made, CholestOff lowers the level of LDL and Non-LDL cholesterol in people suffering hypercholesterolemia.
The National Institutes of Health (NIH) advises people who want to manage their cholesterol levels to decrease their dietary intake of saturated fats, trans fat, and cholesterol.
The institute also suggests that individuals consume 2 grams of stanols and stanosterols and 10 to 25 grams of soluble fiber a day.
Sterols Vs. Stanols
Sterols and stanols sound an awful lot alike, but though there are similarities, there are also differences. On a molecular level both look similar to cholesterol. This tricks the body into thinking they are, in fact, cholesterol thus preventing the "bad stuff" from sticking around, literally. This reduces the absorption of real cholesterol, lowering health risks. You can find both in foods, but many companies are choosing to add the sterols and stanols to foods and supplements because of the benefits to health. [1] [2]
Scroll below for one of the best products we've seen over the last year.
CholestOff Ingredients
The active ingredients in CholestOff, for high cholesterol, are sourced from natural plants such as the pine tree.
According to Dr. Thomas Lee of Harvard Medical School, the ingredients are chiefly an amalgamation of stanols and sterols and include campesterol, beta-sitosterol, and stigmasterol. [3]
Studies have shown that a combination of plant-based stanols and sterols help lower bad cholesterol (LDL) in the body by preventing the absorption of LDL in food. The active ingredients work by drawing LDL from the bloodstream, and later converting into hormones and bile acid.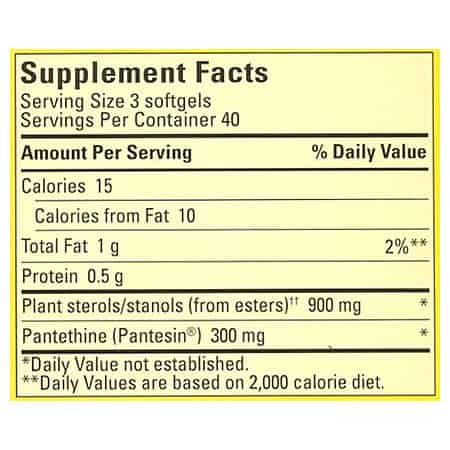 Research has shown that taking 2g of stanols or sterols from plant sources can reduce the LDL by as much as 15%.
The most important types of sterols include certain types of steroid hormones, cholesterol, and phytosterols.
Plant sterols have been shown to effectively block the sites in the human intestines that promote the absorption of cholesterol, thereby curtailing the rise in cholesterol levels. Stanols, on the other hand, are hydrogenated sterols.
The foods with high concentrations of fortified stanols and sterols include granola bars, yogurt, margarine and orange juice.
With regards to the dietary supplements, four caplets of CholestOff can deliver up to 1.8g of sterols and stanols.
According to the instructions, CholestOff contains no artificial flavors, gluten, preservatives or yeast. Besides plant sterols and stanols, other ingredients include:
Cellulose Gel
Polyethylene Glycol
Calcium Carbonate
Triethyl Citrate
Polysorbate 80
Tribasic Calcium Phosphate
Silicon Dioxide
Hydroxypropyl Methylcellulose
Croscarmellose Sodium
Magnesium Stearate
Hydroxypropyl Methylcellulose is widely used by pharmaceutical companies as a coating agent while Croscarmellose sodium and Polysorbate 80 works as an emulsifier.
Magnesium stearate is a common white substance used in the manufacture of a number of diet pills.
Silicon dioxide helps absorb moisture and is considered a great anticaking agent.
Tribasic calcium phosphate is the other key ingredient, which is often used to treat calcium deficiency conditions such as osteoporosis.
Polythene glycol is a popular polyether compound in several medications while Triethyl citrate is a colorless and odorless liquid that helps stabilize foams. The ingredient is also used by pharmaceutical companies for coating purposes.
Supplements such as CholestOff should not be taken for the sole purpose of treating, curing or preventing diseases or health issues. For this reason, patients with high levels cholesterol and other heart conditions are advised to consult the doctor before taking any dietary supplements.
CholestOff User Directions and Cost
The three top CholestOff products by Nature Made are CholestOff Original, CholestOff Complete, and CholestOff Plus.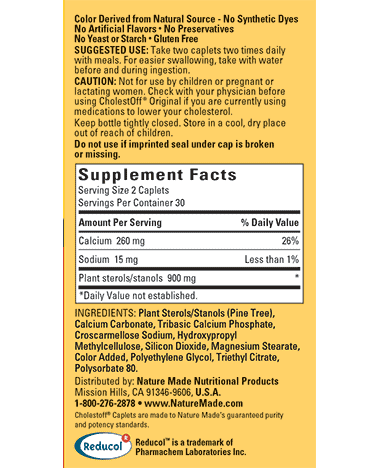 The recommended serving of CholestOff for high cholesterol and other natural support is two capsules, two times a day, which equals a 1,800 mg dosage. The CholestOff Original contains 60 to 120 caplets, depending on the container size.
The supplement should be taken before meals; Nature Made recommends that it be taken between 15 to 30 minutes before mealtime.
CholestOff supplements are widely available in local grocery stores and trusted retailers such as Amazon, Walgreens, iHerb.com and Rite Aid.
CholestOff Original contains 900mg of stanols and Sterols and 15mg of Sodium. CholestOff Complete contains 900mg Sterols and Stanols, 1g fat, 300mg Pantethine and 0.5g Protein. The ingredients in CholestOff Plus include 900mg of Stanols and Sterols and 1g fat.
Where to Buy CholestOff?
A packet of Cholestoff Plus contains 100 softgels that can be taken in dosages of 2 softgels per day. Nature Made CholestOff Dietary Caplets retails at between $10 and $45 on most outlets. Some retailers selling the supplement include:
Swanson Health
Walmart
Amazon
Walgreens
Does CholestOff Really Work?
To gauge the effectiveness of this supplement for lowering cholesterol levels, its performance must be analyzed using criteria that evaluate; the completeness of the formula, product guarantee, quality of ingredients, cost, clinical research and overall end-user satisfaction.
The effectiveness of CholestOff in reducing the blood cholesterol levels is supported by various bodies of research. In 2012, a study funded by Nature Made and published by the International Journal of Food Sciences and Nutrition established that CholestOff supplementation had the capability of reducing the total cholesterol by 2.8%, LDL cholesterol by 4.9% and non-HDL cholesterol by 3.6%. [4]

Most of the reviews concerning CholestOff on sites like Amazon.com are positive.
Sterols are widely available in natural foods such as grains, vegetables, and fruits, which makes the supplement ideal for non-prescribed usage.
CholestOff is ideal for:
People with high or elevated levels of cholesterol due to lifestyle choices
Persons predisposed to high levels of cholesterol
Individuals watching their caloric intake and have no-calorie options.
Those with stanols and sterols deficiency
Individuals seeking better alternatives to statins
Plant sterols used in CholestOff and other supplements were first shown to be effective in lowering blood cholesterol levels several decades ago.
According to a report published by healthy lifestyle magazine, New Hope Network, sterols have been researched for their cholesterol-lowering effects since 1950. [5]
Recent studies tout sterols' immune improvement capabilities have the potential to prevent cancer and treat benign pros hyperplasia.
Prescriptions for anti-cholesterol drugs increased dramatically when the National Institutes of Health (NIH) lowered the acceptable cholesterol levels. This drove over 20 million more Americans to anti-cholesterol medications.
However, adverse side effects attributed to drugs containing statin pushed consumers to begin looking for better and safer alternatives to lower cholesterol levels.
The use of sterols for lowering the risk of heart disease gained wide appeal when the US Food and Drug Administration (FDA) released a statement indicating that foods with at least 3.4g stanol esters or 1.3g of sterol esters in daily servings can reduce the risk of contracting heart attack.
Another clinical study released in 2014 affirmed that supplement made from plant sterol and stanols liquid softgel worked effectively to lower cholesterol levels in the body. [6]
The subjects of the study published in the Journal of the Academy of Nutrition and Dietetics recorded a reduction in low-density lipoprotein (LDL) cholesterol after sterol/stanol ester softgel capsule was administered. The 30 nonsmoking men and women who participated in the study were placed on a healthy diet promoted by the National Cholesterol Education Program (NCEP).

The subjects were given a six-week dose of sterol/stanol softgel and a placebo on a random basis. The subjects who took sterol/stanol soft gels for six weeks noticed significant reductions in cholesterol compared to those that took the placebo.
The softgel supplement used in the clinical research provided 1.8g of esterified plant stanols and sterols in the two softgels that were taken two times before meals.
The results of the study reinforce previous findings that back clinical data, advocating for the use of dietary supplements alongside making lifestyle changes.
In 1999, a study looking at the effectiveness of Reducol and low-fat diet in lowering cholesterol levels was conducted by McGill University in Montreal, Canada. [7]
In the study involving 32 subjects, patients who took 1.g a day of Reducol branded sitosterol with sterol combination recorded a remarkable LDL reduction of up to 24% compared to a reduction of 9% for those who relied on a low-fat diet. No remarkable increases in plasma sterol were recorded, a fact that suggests the sterols were not absorbed.
CholestOff Side Effects
Although plant stanols and sterols are extracted naturally from plant-based sources that are considered safe; a few side effects still stand in the way.
According to a Harvard Medical School expert Dr. Lee, a small percentage of people taking CholestOff have reported mild side effects such as constipation, heartburn, diarrhea, and nausea. [3]
Some men report a reduction in sex drive and erectile dysfunction.
Due to some of these effects, CholestOff products are not recommended for children, pregnant or lactating mothers. Restrictions also apply to people with certain medical conditions and those allergic to pine trees and constituent products.
There is also some concern that the active ingredient in CholestOff, sterols, and stanols can block absorption of some compounds.
According to an online medical research laboratory, Computer Lab, the supplement may also inhibit the absorption of Vitamin E, beta-carotene and a number of soluble Vitamins such as Vitamin A and D.
[8]
However, it is important to recognize that any medication can potentially cause an adverse drug-nutrient interaction, especially when combining prescription drugs and dietary supplements.
The most common undesirable effects include impaired drug absorption, diminished drug effectiveness, and reduction in the effectiveness of the supplement.
In other related studies, postmenopausal women run a higher risk of developing diabetes and other ailments, if they take doctor prescribed cholesterol lowering medications such as statins.
According to the US National Library of Medicine, statins can potential increase the risk of diabetes in postmenopausal women by as much as 71%. The study was conducted over a three year period and involved over 10,000 volunteers. [9]
The increase in instances of diabetes in people taking statins remained high even after the study took into account factors such as race and ethnicity, age and weight and body mass index.
The study called into question the preference for statins, since diabetes is a major cause of heart disease.

It's important to note that CholestOff is NOT safe for everyone. According to Progressive Health, "Although both sterols and stanols are recommended as safe supplements in the treatment of hypercholesterolemia, sterols can increase the risks of coronary heart disease especially in people with previous episodes of heart attack." [10]
CholestOff Nutrition Facts
The dietary supplements sold in the market are for the most part safe and beneficial to the health of the users, even though there are certain risks associated with their use.
Overall, supplements work by augmenting the intake of nutrients such as minerals and vitamins. Some of the substances sold as dietary supplements include botanical herbal products, amino acids, probiotics and glandular extracts.
The use of dietary supplements such as CholestOff is highly recommended because routine activities such as dietary intake and regular exercises may not be sufficient in reducing the levels of cholesterol or maintaining a healthy heart. [11]
Health experts believe dieters need to lower their consumption of saturated fat to less than 7% of the caloric intake. Cholesterol intake should also be restricted to less than 200mg per day while that of plant sterols and stanols should be about 2g a day. Soluble fiber should be curtailed at between 10g to 25g a day.
CholestOff Weight Loss Claims
The problem of obesity has reached astronomical levels in the US.
According to US National Library of Medicine, a staggering two-thirds of all the people living in the US are either overweight or obese. [12]
Although CholestOff has been shown to help lower the levels of cholesterol and help users maintain healthy lives, its weight-loss benefits are inconclusive.
When taking CholestOff to lose weight, users are advised to seek the consent of a physician.
Is There a CholestOff Alternative?
Cardiovascular diseases remain a leading cause of death in the US, even as people take more proactive approaches to safeguard their cardiovascular health and overall wellbeing.
There are numerous nutritional supplements marketed for promoting cardiovascular health and protecting against cardiovascular diseases.
Patients are strongly advised to consult their primary health care providers before taking any supplements. This is to ensure only the right supplements are taken to avoid unexpected drug interactions or contraindications.

According to Pharmacy Times, supplements should never be used as an alternative to prescription antihyperlipidemic agents. [13]
Besides CholestOff, the other popular cholesterol lowering supplements in the market include Sio-Niacin, Natrol Cholesterol Balance, Metamucil and Cholestra Cholesterol Lowering Chews.
Patients using these supplements are encouraged to observe a healthy diet and lifestyle.
What Users Are Saying
""I started using this a few years ago when my doctor was going to put me "on pills for life." I started a diet and exercise program and these pills along with Nature Made Triple Omega. A month later my doctor said he did not know what I had been doing but keep it up because all of my labs were within normal limits and improving. This stuff works but you do have to do your part as well. Get off the couch, eat better and exercise a few times per week.""
""The pills are huge and hard for me to swallow, but I didn't experience any side effects. There wasn't a horrible taste or after taste.""
""For whatever reason, make my heart beats faster, had to stop it.""
Also: read our Burn HD Weight-Loss Kit review »
The Bottom Line on CholestOff Work?
While many supplements marketed for their ability to lower levels of cholesterol show promise, a few others are neither strong nor effective in lowering the levels of cholesterol.
The sterols and stanols ingredients in CholestOff dietary supplements have been shown to help lower the levels of bad cholesterol along with improving the digestive function.
However, the results obtained from people using CholestOff can vary, depending on whether the individual has a history of heart conditions, preexistence medical condition, nursing or pregnant.
Before taking CholestOff for weight loss, it is important to understand that there are diet pills and supplements in the market that are more effective for weight loss.
If you're looking to improve overall health and increase weight-loss, we suggest going with a supplement that provides more bang for your buck and scientific evidence that proves it works.
Among the best products we've seen this year is one called Burn HD. The clinically-tested formula of four ingredients has been shown to help burn fat and boost metabolism. We've read hundreds of user reviews and comments and people are seeing great results without harmful side effects.
Also, the makers of Burn HD are offering customers a 2-Week Sample which is a sign of confidence in their product.
Learn More About Burn HD »