Updated: 02/22/2018
- Site operated by Burn HD
Extreme results from pre-training? We're interested in what C4 Ripped offers. But, we'll also take a closer look at the ingredients, side effects, and scientific research. Then, we analyzed hundreds of customer comments and reviews to get their side of things. Furthermore, compiled the facts to give you the details you need.
C4 Ripped can be purchased using their Official Site or through Amazon.
C4 Ripped Readers:
Click here
to find out why we're giving away samples of our product, Burn HD.
Overview
What Is C4 Ripped?
Cellucor C4 Ripped is a pre-training formula specifically for bodybuilders and athletes to improve their muscle performance and durability and their fat-burning ability. It encourages users to train harder, longer, and more frequently.
C4 Ripped could also be useful to people who focus on high-intensity interval training (HIIT).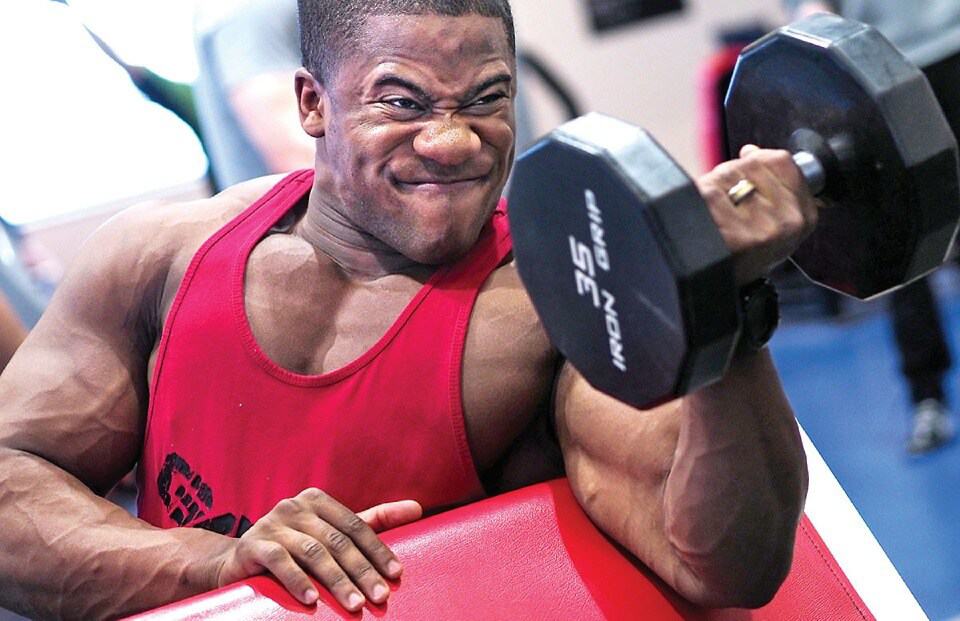 It is known for its beneficial bodybuilding ingredients, containing:
Products Similar to C4 Ripped
How Did C4 Ripped Start?
Nutrabolt manufactures C4 Ripped, with headquarters in Bryan, Texas.
Since the release of this product, it became very popular among athletes because of its fat burning ability. It is sold on the company's official website for $39.99 for one 30 day container.[2]
Scroll below for one of the best products we've seen over the last year.
C4 Ripped Company Profile
Name: Nutrabolt [3]
CEO: Doss Cunningham
Headquarters: Bryan, TX
Founded: 2002
Revenue (2014): $193.4 million
Employees: 140
Telephone number: +1 800-870-2070
Email address: info@nutrabolt.com
Other products: Whey COR-Performance and Alpha Amino
Claims
C4 Ripped Claims
Cellucor C4 Ripped claims to increase the rate of a user's fat-burning and gives the explosive energy of C4, enhancing the workout efficiency. It does this by elevating physical and mental activity without affecting the overall health.
Since many natural ingredients that the body needs while performing mostly compose it, it also minimizes the possibility of muscle cramps by increasing muscular durability. One scoop per day is enough to allow you to reach your training target.[4]
Ingredients
The C4 Ripped Ingredients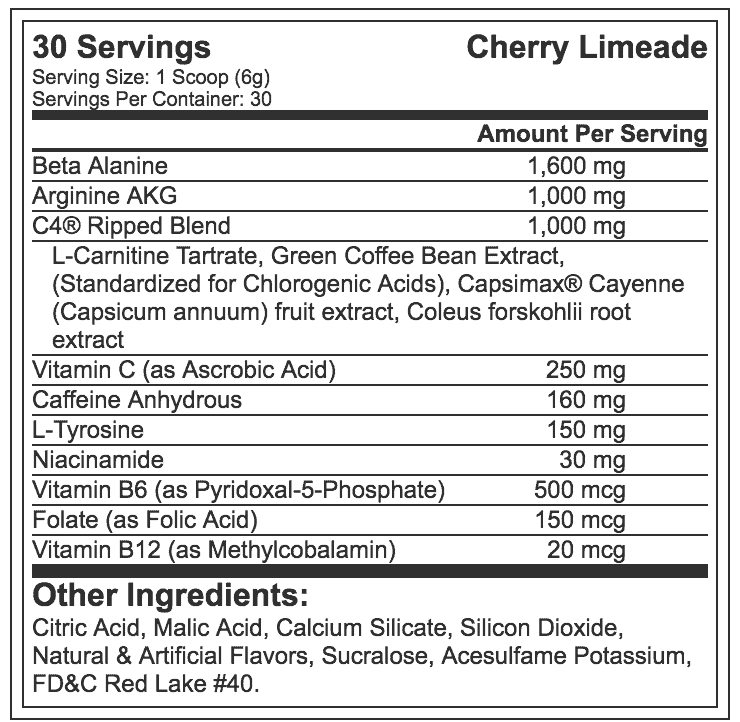 C4 Ripped contains multiple ingredients, both natural and non-herbal, that pose many benefits.
It also has a variety of artificial flavorings, sweeteners, and anti-caking agents, including sucralose and acesulfame potassium.
The label claims that the product also contains 400% of the RDI of Vitamin C and a dose of Vitamin B6, B12, niacin, and folic acid.
The C4 Ripped ingredients include:
Beta-Alanine
Beta-alanine is a non-essential amino acid. In the human body, beta-alanine combines with L-histidine to form carnosine which goes in the brain and muscles.
Carnosine's role in the muscles is to help in muscle mass formation and increase their durability. By regulating muscle pH and keeping it constant, it prevents lactic acid accumulation that causes muscle cramps.[5]
Arginine AGK
Arginine AGK also counts as a non-essential amino acid. However, it is an essential component for bodybuilders, as it stimulates the body to build up muscle mass, endure more, and have better strength.
In addition, it stimulates the body to produce additional nitric oxide, which is a vasodilator. It increases the diameter of blood vessels, permitting more blood flow without elevating blood pressure. [6]
L-Carnitine — L-Tartrate
An amino acid, L-carnitine – L-tartrate plays an important role in metabolism. It shuttles fat to the mitochondria for oxidization, which have a great influence on weight loss.
L-carnitine has an effect on testosterone, the male hormone that is responsible for strengthening the skeletal muscle via protein production.[7]
Green Coffee Extract
Green coffee extract is famous for its huge effect on fat loss. Even when people use it without any other ingredients, it shows a great effect on body weight.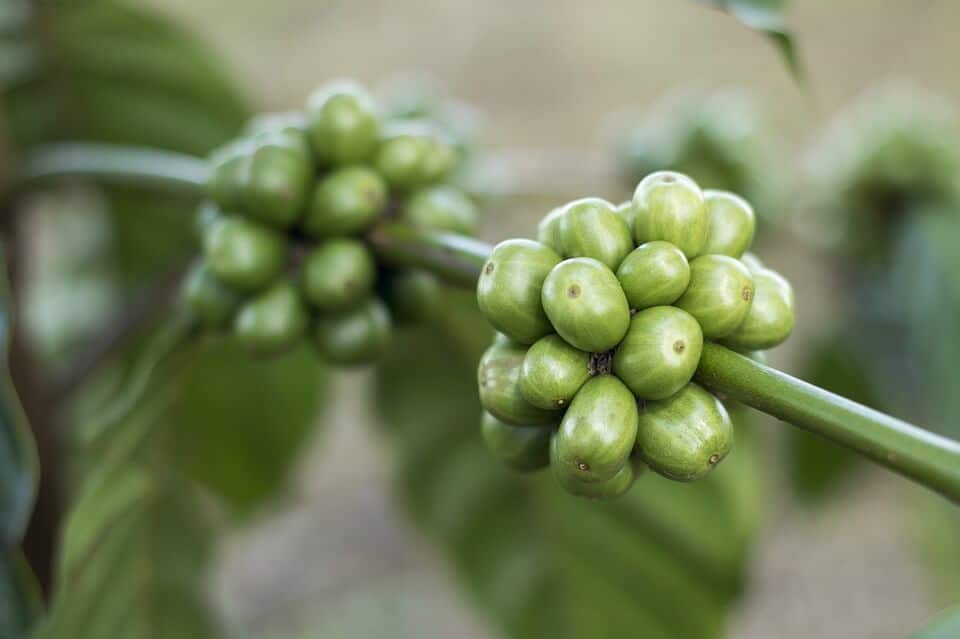 It contains chlorogenic acid that is responsible for the carbohydrate receptor blockage in the human body, makes the body acts as if it is in a normal human carbohydrate diet. [8]
Capsimax
It is an extract form of cayenne pepper (capsicum). Another name for capsicum is chilli pepper. It has an obvious effect on burning fat by boosting metabolism. It contributes to fat oxidization in case of low physical activity intensity, burning more than the human body usually does on its own.
Coleus Forskohlii
Upon extraction from the plant Plectranthus barbatus (Coleus Forskohlii), you get forskolin. This extract is for increasing muscle performance and mass as well as weight loss.
There are two reasons behind its effect:
It increases cyclic-AMP (adenosine monophosphate) which is a compound in human body responsible for the breaking down of fats. It helps in fats oxidation, providing the human body with necessary fuel while working out.
Its ability to mimic testosterone, same as what L-carnitine -L-tartrate, increasing muscle mass, muscle performance and strength.[9]
N-acetyl L-tyrosine
N-acetyl L-tyrosine this is a non-essential amino acid. Its main role in the human body is to act as a precursor for dopamine and noradrenaline, which are known as neurotransmitters that are released from the nerve cells, they send signals to other neighboring nerve cells.
N-acetyl L-tyrosine is what gives C4 Ripped its mental-enhancing capabilities, as dopamine and noradrenaline act as mood-elevator and behavior-controller.[10]
Does C4 Ripped Work?
C4 Ripped reviews were quite positive. Many athletes and bodybuilders approved the effectiveness of this formula and added that the tasty flavor lasts for long time.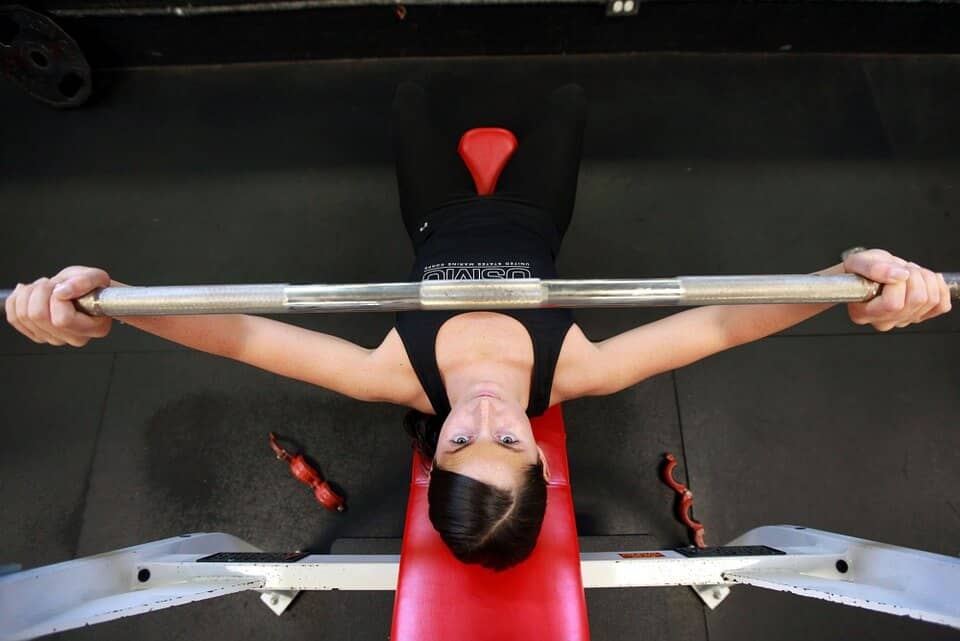 Several users claimed this is one of the best pre-workout supplements they have ever taken.
Research of each active ingredient, this combination of C4 Ripped ingredients gives it the awesome synergistic effect. It allegedly takes only 15-20 minutes to feel the rush of power.
A C4 Ripped pre-workout bodybuilding review showed that the product:
Increases muscle performance, mass, and strength
Elevates mental activity
Aids in muscle durability
Prevents lactic acid accumulation
Improves fat-burning metabolism
However, some Cellucor C4 Ripped bodybuilding reviews found that product efficiency depends on daily caffeine intake. Athletes who usually drink coffee have a high tolerance for this specific ingredient. C4 Ripped contains about as much caffeine as 1.5 cups of coffee, plus some tyrosine.
This means the concentration of green coffee extract in this formula is not enough to function since the human body needs a higher concentration of green coffee extract to be effective.
Athletes who have built a caffeine tolerance can upgrade from one scoop to two in order to see results. Which might put them at a risk of over-all ingredients overdose.
Benefits & Results
Cellucor C4 Ripped Benefits And Results
Cellucor C4 Ripped is highly beneficial due to the presence of over seven active ingredients. One serving is enough for a prolonged workout without exhaustion.
Due to amino acid supplements, the body starts to easily build up and shape muscle so that much effort can be done in one training, allowing more lipolysis to occur.
C4 Ripped Weight Loss
The blend of the four main C4 Ripped ingredients: L carnitine – L-tartrate, green coffee extract, capsimax, and coleus forskohlii boost body-fat metabolism, increasing the amount of fat the body breaks down.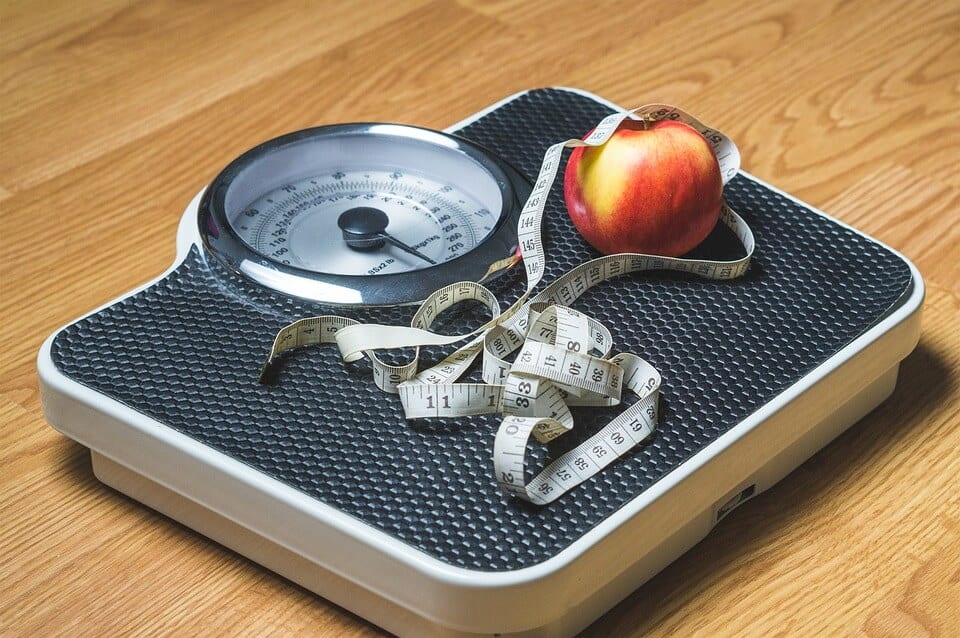 This formula is tasty; however, taking it does not mean you're over-eating sugar. The C4 Ripped calorie count is zero.
Directions
C4 Ripped Directions
C4 Ripped comes with 30 servings and a six-gram scoop.
Blend a scoop of this product in 6 fl. oz. of water, 20-30 minutes before working out for maximum efficiency.
Once you've assessed your tolerance, can try taking one additional serving (another scoop) with serving taken before training.
Beginners may find one scoop a day suitable, while experienced athletes may need to take two.  It is advisable not to take more than two scoops per day to avoid side effects and overdose toxicity. Also, users taking two scoops should not take any caffeine-related products within six hours of taking C4 Ripped.
During the workout, ensure that you stay hydrated with water or an exercise performance drink.
You could feel a harmless tingling sensation, which is linked to beta-alanine.
Flavors
C4 Ripped Flavors
Cherry Limeade
Fruit Punch
Fruity Rainbow Blast- Candy Shop Series
Icy Blue Razz
Raspberry Lemonade
Tropical Punch – Limited Edition
Is C4 Ripped Safe?
It is a multi-ingredient formula of herbal and non-herbal ingredients. Though there have not been many reported side effects, the combination of ingredients creates a risk of some rare reactions such as:
Itchy hands and face
Sleepiness
Minor breathing issues
Headaches
Vomiting and stomach irritation
Vision problems
Despite the list of side effects, C4 ripped is safe when people use it properly.
Warnings
 C4 Ripped Warnings
Like any other supplement, C4 Ripped comes with a list of warnings on the label. They include:
Avoid if you have a chronic disease, such as high blood pressure, diabetes, liver failure, kidney failure, seizures, depression, erectile dysfunction or depression.
Always discontinue use within two weeks prior to any surgery.
Do not take if you are under the age of 18, pregnant or breastfeeding.
Keep away from children.
Be aware of the amount of caffeine that the product contains.
Do not consume caffeine products after taking C4 Ripped.
Do not take more than two scoops per day.
Lawsuits
 C4 Ripped Lawsuits
A federal class-action lawsuit was filed against Cellucor for selling amino nitrates. However, this case was dismissed.
C4 Ripped Alternatives
While there are many highly-ranked pre-workout supplements, C4 Ripped is one of the best pre-workout products. If you are not sold on this supplement, some similar alternatives include Koala Freak and Finaflex Stimul8.
Does C4 Ripped work?
Based on the effectiveness of its ingredients, there is a good chance this product works.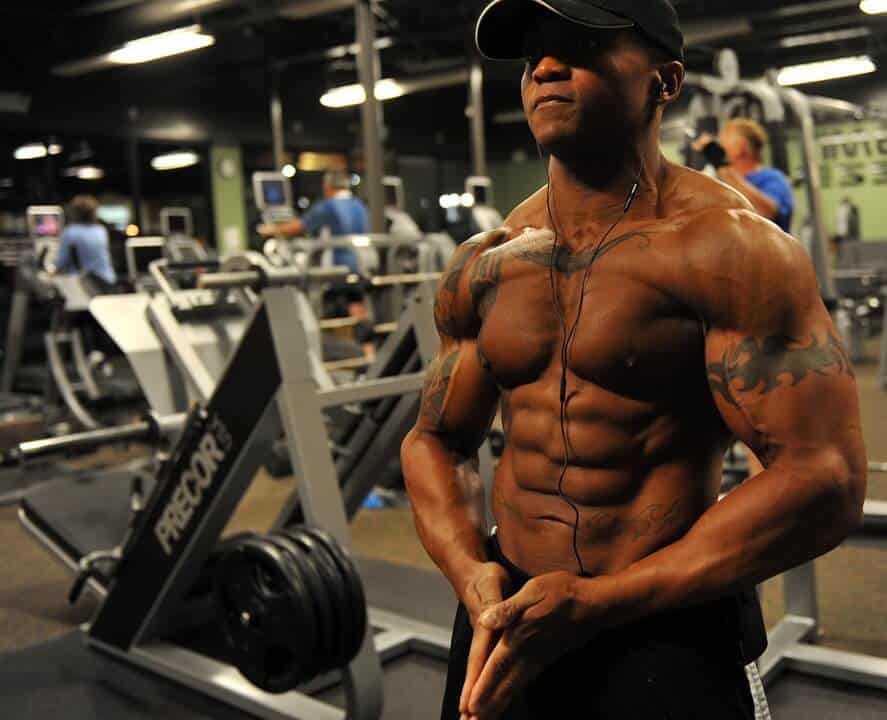 Also, the fact that the FDA approved C4 Ripped is a positive sign. In addition, clinical research that reliable laboratories have carried out indicates that this product is effective in weight loss.
C4 Ripped Vs C4
Cellucor C4 is the template for all other forms of C4.
Cellucor C4 was manufactured as a workout-booster. It increases muscle mass and durability, its ingredient is only beta-alanine, a common ingredient in all pre-workout supplements that is responsible for the elimination of lactic acid and maintaining balanced pH.
C4 Mass Vs C4 Ripped
Usually, all Cellucor C4 products have the same template of the main ingredient that helps in muscle durability and bulk-up. But when talking about C4 Mass vs C4 Ripped, it is obvious that C4 Mass is for athletes who would like to increase their muscle mass even more than shedding or shredding down. C4 Ripped and Mass have almost the same ingredients: both Ripped and Mass contain beta-alanine and arginine.
However, there is a minor difference in C4 Mass, as it contains 52.5 grams of sugars and carbohydrates (Kroc Priya carb blend) as a muscle mass aid. In C4 Ripped, L-carnitine is to increase body fat-loss.
C4 Ripped Vs C4 Extreme
This form of the Cellucor C4 is extreme in every ingredient, with higher doses of all active ingredients to burn body fat as much as possible, giving maximum strength.
C4 Ripped vs C4 Extreme showed a significant ingredient addition in Extreme, citrulline malate, as well as a much larger dose of caffeine anhydrous. Extreme is ranked as one of the top 10 pre-workout supplements in the world.
C4 Ripped On The Go
This is the same formula as the powder in C4 Ripped but packed in a bottle. It gives a shot of energy that will be useful not only in the gym but also any other activity.
A bottle of C4 Ripped on The Go is enough to boost your potential and elevate your mental activity.
Price
C4 Ripped Price
The average price per serving is $1.26. Most vendors sell it at around $38 for 30 servings.
Ripped is more expensive than regular C4, which sells for $25-30.
Where to Buy
Where to Buy C4 Ripped
C4 Ripped Money-Back Guarantee
The Cellucor official website provides a results team that can help athletes and bodybuilders find the product they need. The company also respects athletes' investments so the website allows buys to receive a money refund within the first 30 days of purchase.
C4 Ripped Pros & Cons
Pros
Its ingredients have links to energy, focus, and stamina
Some ingredients may help with fat loss
Good nutritional value
Cons
Proprietary blend, making it impossible to know how much of each ingredient it contains
Pricy
The company has removed nitrate
What Users Are Saying
""Great product. Tremendous workout energy. The fruit punch flavor actually tastes good. Dissolves completely in water with a few quick stirs of the spoon.""
""Not my fave but does the trick, probably won't buy again but needed to switch up from my normal pre-workout.""
""This upset my stomach quite a bit, the regular C4 was fine.""
Bottom Line
The Bottom Line – Does C4 Ripped Work?
Will you fire up fat loss with C4 Ripped? Based on the ingredients, there's a chance. We like that there's research supporting the effectiveness of key extracts and there's positive user feedback. The cost is less than others and it comes from a trusted name in the industry. The only concern rests with a few reviews mentioning their minimal results.
If you're fighting to lose those extra pounds and improve your health, there's one catching our eye. It also contains ingredients backed by clinical research.
Among the best supplements we've seen this year is one called Burn HD. The formula contains a four-ingredient proprietary blend; clinically-tested with results in online journals showing it helps boost metabolism, curb appetite, and ignite fat loss. Customers even tell us they see great results.
Also, the company behind Burn HD provides a 2-Week Sample, which is an excellent sign of confidence in a supplement.
Learn More About Burn HD »