Mango Pure Cleanse Review

- 5 Things You Need to Know
Mango Pure Cleanse is purported to be a detox based weight loss supplement that has been on the market since 2014. The company claims the product will reduce your "trouble belly fat." But with no clinical data to back up those claims, and with many users claiming no weight loss with the supplement, is it worth the money?
We let our team of researchers do what they do best and take an in-depth look at Mango Pure Cleanse's list of ingredients as well as any potential adverse reactions/side effects. We then teamed that information up with hundreds of user comments and forum posts to present you with a summarized and condensed article telling you all you need to know about this supplement.
Mango Pure Cleanse Video Review
Overview
What is Mango Pure Cleanse?
First off, Mango Pure Cleanse is a detox supplement that encourages weight-loss. The ingredients include:
Calcium
Mango Extract
Raspberry Ketones
Acai Berry Extract
Green Coffee Bean Extract
Green Tea Leaf Extract
Update for 2021: It appears the product is no longer available for purchase.
The supplement is meant to suppress appetite, improve energy, and help your metabolism, but does science support these claims?
Journal of Nutritional Therapeutics – "Irvingia gabonensis [mango extract] demonstrates potential for significant weight loss of up to 12 kilograms in overweight and obese subjects over a period of 10 weeks with few reported adverse events."
Journal of Dietary Supplements – Research into raspberry ketones has been on-going for years, but to this day the majority of studies have been completed on mouse models. So, even though results show weight loss or at least prevention of weight gain, the results are not necessarily relatable to humans.
Food & Function – As for acai berry, research into weight loss is lacking. What we can find is that acai may improve oxidative stress markers and inflammation in people with metabolic syndrome, but direct weight loss was not described in this particular study.
You'll take one capsule twice per day, and it's easy to use on-the-go. Mango Pure Cleanse has been around since early 2014, meaning that it's relatively new on the weight-loss scene. Third-party retailers sell the product. We like that it's affordable, but read on…
Mango Pure Cleanse Competitors
Side Effects
Negative Side Effects – "Jitters, Headaches, and Constipation?"
One of our first concerns was with Mango Pure Cleanse's ingredient's possible side effects based upon the product's ingredients. "This supplement may be all-natural, but that doesn't mean it doesn't come with risks", said our Research Editor. "We've learned over the years that even products rooted in nature can come with issues."
"I didn't lose any weight, and my blood sugar dropped," said one user.
"I took this for just 2 weeks before I suffered headaches," offered another.
Just because some users noticed reactions that weren't so great, it doesn't mean everyone had the same experience. According to one user, "There are no side effects from it."
A dieter also said, "I have not noticed any negative side effects while taking this product."
Scroll below for one of the best products we've seen over the last year.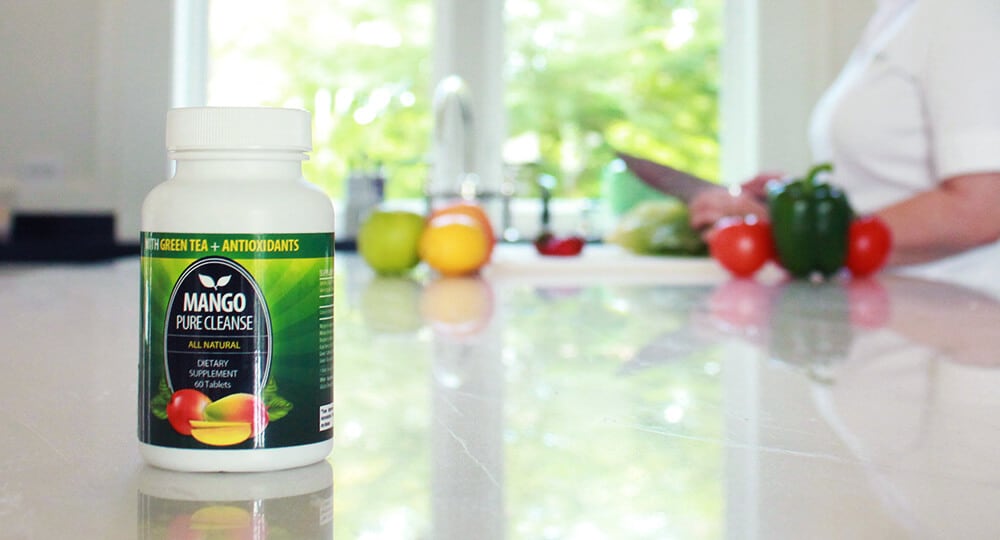 Results
No Weight-Loss – "An Issue?"
Something else that's important is Mango Pure Cleanse ingredients helping customers lose. "I took Mango Pure Cleanse for over a month, and all I lost was a few pounds of excess water weight; I didn't lose any fat at all," said one disappointed user.
I read through many online reviews, and it was more of the same, with another customer agreeing, "I did lose weight initially, but after the first 4 pounds, I'm at a standstill."
Though some did not lose the weight they expected, others were happy with the results they did achieve. One person said, "I am down a few pounds."
Another commented, "The extra energy is an added bonus with this mango."
Throughout our research, we've found that when there is something difficult about a weight-loss product, like not helping you lose weight, users are less likely to have long-term success. If Mango Pure Cleanse doesn't produce results, that's an issue dieters need to take into consideration.
The Science
The Science Surrounding Mango Pure Cleanse – "Clinical Proof?"
Mango Pure Cleanse has no scientific data behind it. They have some ingredients proven to help dieters lose weight like green tea, pomegranate, and African mango.
One study published in Holistic Nurse Practice found that African mango may aid in weight loss. Another study in Nutrition found that pomegranate could have a preventive role in obesity.
However, there's no research used to connect it to this formula. We value impartial studies at DietSpotlight, so when we have to take a company's word for what they're claiming, we're a bit skeptical.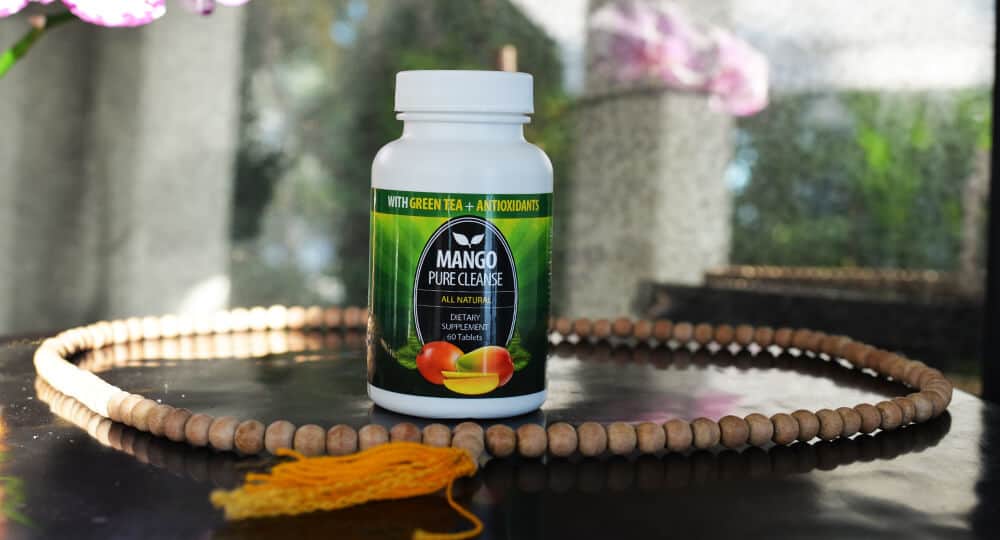 Bottom Line
The Bottom Line – Does Mango Pure Cleanse Work?
So, after a long look at this one what's the final take ladies and gentlemen? We liked some things that customers were saying and the availability and convenience of Mango Pure Cleanse, but the fact that there's no science to back up the company's claims is too much to overlook. Plus, some users have reported side effects and no weight-loss.
What's awesome about weight loss is that technology has grown leaps and bounds in the last five to 10 years, so today we can look to technology to help us reach our weight-loss goals.
Among the best weight-loss apps we've seen this year is one called Noom. We love that Noom is clinically proven and, if that wasn't enough, it was created by doctors and offers an extensive food database maintained by nutritionists. This isn't your run of the mill weight-loss app.
For a limited time, Dietspotlight readers can take Noom for a drive with a free trial offer.
Learn More About Noom »