Muscle Milk Review

- 20 Things You Need to Know
We're hearing a lot of buzz about Muscle Milk. So, our in-depth review focused on the side effects, ingredients, customer care and scientific studies. Furthermore, we picked apart hundreds of user comments and customer feedback. Then, we summarized and refined to give you the info you need.
Muscle Milk can be purchased through their Official Site.
Muscle Milk Video Review
Overview
What is Muscle Milk?
Muscle Milk is a non-dairy protein shake that contains a blend of high-quality proteins. These shakes are specifically designed to provide sustained energy to athletes, sportsmen, and those who lead an active lifestyle following a workout or athletic event. The entire line of products (shakes, protein powder, bars) are intended to supply a protein boost to users, but the added protein also results in added calories which means a consumer of the products may gain weight.
Muscle Milk Competitors
How Did Muscle Milk Start?
Muscle Milk was started by CytoSport, an American, sport-focused supplement producer that has revolutionized the concept of ready-to-drink forms of protein supplement. Muscle Milk is a lactose-free, non-dairy beverage that is free of trans fats, and it does not contain high fructose corn syrup. Muscle Milk is known for its milkshake-like taste and is available in all the favorite flavors of milkshakes – banana, strawberry, chocolate, and vanilla.
In April 2019, Hormel Foods sold CytoSport to PepsiCo, which included the Muscle Milk brand.
Scroll below for one of the best products we've seen over the last year.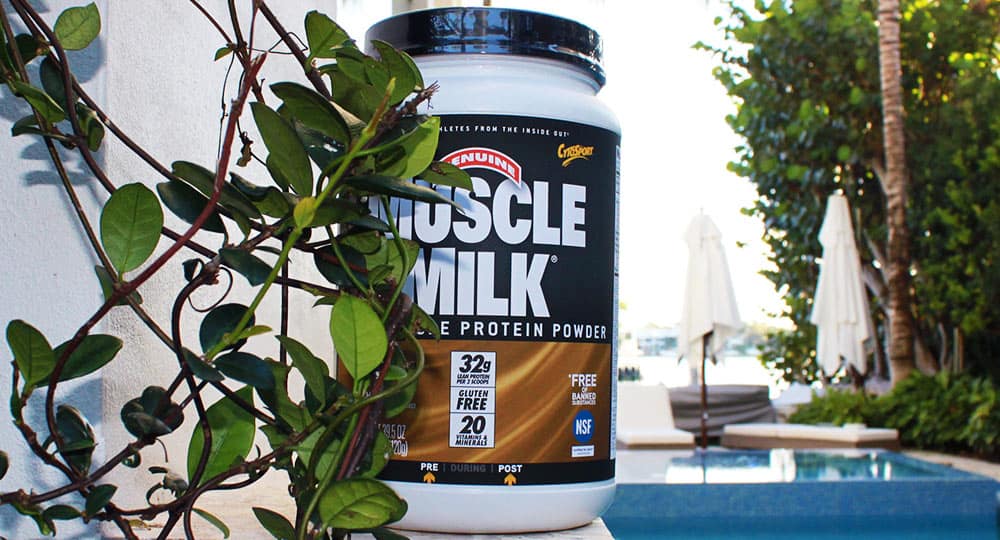 Claims
Muscle Milk Claims
Muscle Milk claims on its label that an individual can drink Muscle Milk as a complete supplement instead of a meal. Dieticians are of the opinion that it might not be as simple as that. The company also claims Muscle Milk contains special ingredients that are body-building nutrients and that help develop lean muscle mass.
CytoSport markets its product as "lean" even though people have found that the product makes them gain weight. Muscle Milk allegedly contains a protein formula that is very similar to that of human breast milk.
Ingredients
Muscle Milk Ingredients
Here is a list of the Muscle Milk ingredients:
Calcium Sodium Caseinate
Sodium caseinate is the scientific name of casein. This can be found in the milk of mammals and is a rich source of protein. Casein is used as an additive to food for industrial purposes. It is the main Muscle Milk ingredient. Some people can have allergic reactions to this ingredient.
Milk Protein Isolate
Milk protein isolate is used in supplements, energy drinks, and bars to boost the content of protein and improve flavor and texture. It is also added to milk and yogurts to improve their nutrition levels.
Wheat Protein Isolate
Wheat protein isolate is particularly popular among bodybuilders and athletes because it is rich in protein but low in carbs. High protein can help in the growth of muscles, as per information in the Journal of Sports Science and Medicine.
Whey Protein Hydrolysate
This ingredient is a byproduct of cheese made from cow's milk. The lactose and fat are filtered and made into a powder. This is considered to be the purest form of whey powder.
Whey Protein Concentrate
Studies show that when wheat protein is ingested during strength training, it gives increased muscle size and helps create a lean body mass.
Lactoferrin
Lfcin is released from the protein Lactoferrin. Lfcin has strong antimicrobial and weak antiviral properties. Lactoferrin also has immunological and anti-tumor properties, according to the Cellular and Molecular Life Sciences.
L-glutamine
This is one of the most abundant building blocks of protein in the body. Usually, enough glutamine is available in the body, but prolonged illness or stress or injury can decrease glutamine levels.
Other ingredients include sunflower oil, canola oil, crystalline fructose, and medium-chain triglycerides. There are also artificial colors, and flavors added.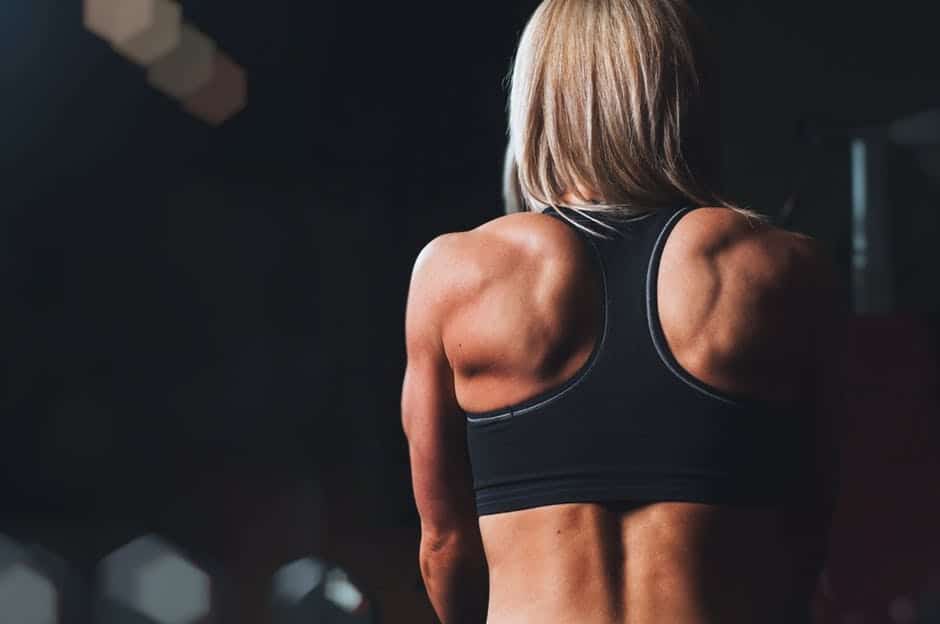 Does it Work
Does Muscle Milk Work?
None of the company's claims have been scientifically proven, but there is general agreement on the muscle-strengthening properties of some of the supplement's main ingredients, according to Nutrients.
Protein does promote a sense of satiety, and this helps keep a person from overeating, but this doesn't warrant the company's claim that this supplement aids weight loss. This supplement is not necessarily a better choice for healthy eating than real food sources of protein.
Perhaps, if someone is unable to ingest natural food protein due to other health conditions, Muscle Milk might be a useful option.
Benefits & Results
Muscle Milk Benefits and Results
If the goal is to gain muscle, calorie-dense Muscle Milk nutrition is worth a try. Two scoops of the product contain 310 calories, and many users have expressed satisfaction with the effectiveness of this shake. Many have opined that Muscle Milk could replace a skipped meal (and was easier since it is ready to drink).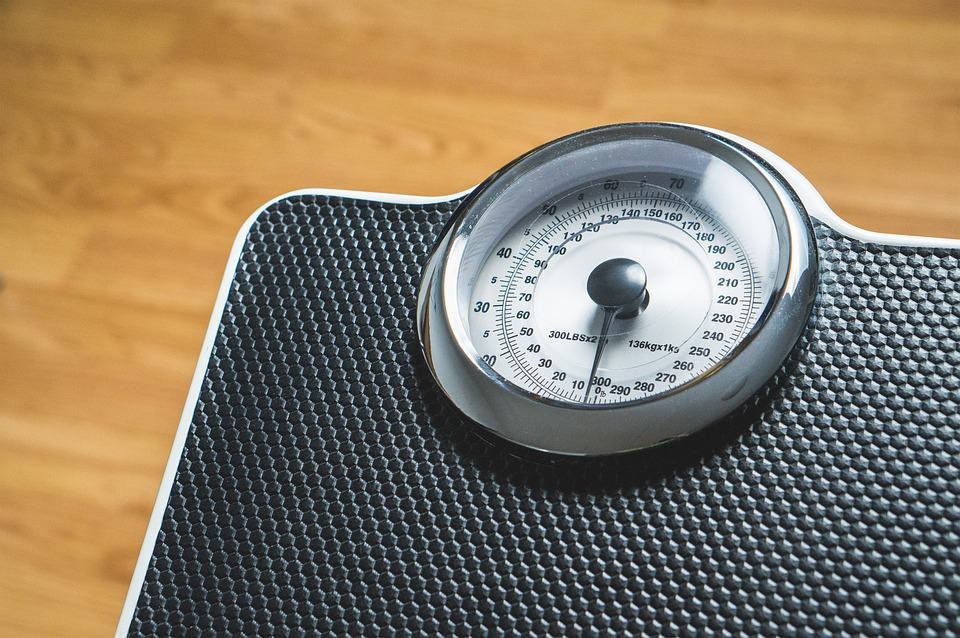 Details on Muscle Milk and Weight Loss
There is no evidence that Muscle Milk is a supplement that aids weight loss. In fact, some users have complained of weight gain. The low-calorie, no-sugar version, Muscle Milk Light, was introduced as a better choice for those who want a high protein supplement intake without gaining weight. One can potentially reap the Muscle Milk benefits but still lose weight by using this shake as a meal replacement.
Instructions
How to Take Muscle Milk
The product is available as a ready-to-drink supplement and also in protein powder form. The beverage is available in many flavors such as banana, vanilla, and chocolate.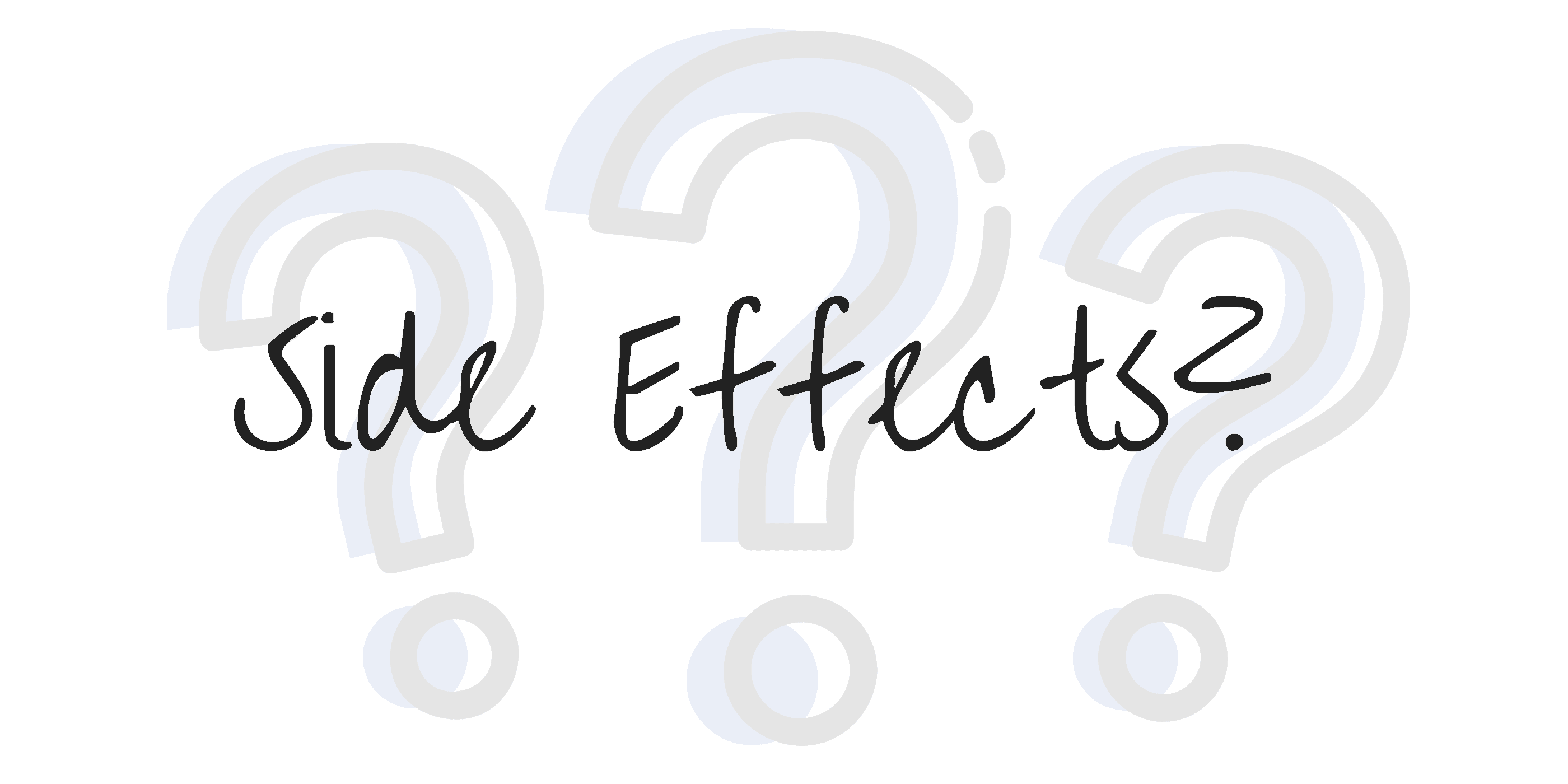 Side Effects
Potential Muscle Milk Side Effects?
Each serving of Muscle Milk contains 330 calories. As these protein shakes come in handy ready-to-drink containers, they are convenient to carry around and drink whenever one is hungry. This can cause a gain in weight.
Muscle Milk RTD and all other types of this shake contain 88 IU of Vitamin D, and 1,100 IU of Vitamin A. Excess of these vitamins cannot be excreted easily, and vitamin toxicity can occur, resulting in nausea, headaches, and vomiting.
Gas, diarrhea, stomach cramping, and bloating have been reported.
Warnings
Muscle Milk Product Warnings
Protein drinks such as Muscle Milk are reported to have worrisome amounts of cadmium, lead, and other heavy metals. When consumed on a regular basis, these protein drinks can pose serious health issues to vulnerable people such as pregnant women, and children under the age of 18.
Excess cadmium can be harmful as it can accumulate in the kidneys. Too much protein can also damage the kidneys. The bad news is that since protein drinks are regarded as dietary supplements, makers don't have to test these products and ensure that they are safe. Except for Six Star Muscle Professional Strength Whey Protein which mentions a daily intake limit, none of the other products have any prescribed limit. This could lead to the consumption of excessive levels of a product.
Many athletes tend to use protein supplements such as Muscle Milk to add nutrients to their daily diet. When more nutrients than necessary are consumed, the nutrient will not improve performance. The body will either increase excretion or store excess nutrition.
Lawsuits
Any Muscle Milk Lawsuits?
There are quite a few lawsuits against Muscle Milk. CytoSport, the company that makes Muscle Milk, has frequently been sued. Nestle USA claims that the product's name itself is misleading; it is wrongly named and marketed as "milk," but it is a non-dairy drink that does not contain milk at all.
According to Fuerst Ittleman David & Joseph, Nestle contends that the name Muscle Milk misleads the general public as does the company's claim that it is a nutritional shake. The term shake immediately conjures the image of a tall, frothy milkshake when the product is water-based without a trace of milk.
In response, CytoSport argued that it had never marketed protein Muscle Milk as dairy milk, but that it had modeled its products after another milk. The high-protein products are all made with nature's best-balanced food in mind – human mother's milk.
In 2013, the company was served with a class action lawsuit for false advertising claims. The Muscle Milk products are labeled as "lean" and are said to contain "lean lipids" giving consumers the wrong impression that these products have lower fat than products made by the company's competitors, but this is far from true, Top Class Actions reports.
Muscle Milk products are fortified with canola and sunflower oils which are sources of fat.
According to Top Class Actions, the proposed class action suit was partially certified in September 2018.
In January 2015, the maker of Muscle Milk and other supplements was served with another lawsuit that alleged that the company engaged in deceptive marketing tactics to persuade consumers to purchase its range of products, The New York Times writes.
According to the lawsuit, the company gives its customers the false impression that its products do not contain an excessive level of fats and oil by classifying some of the Muscle Milk products as "lean." This creates an impression that protein Muscle Milk products have less fat than other similar products.
The plaintiffs also complain that Muscle Milk Protein Powder, Muscle Milk Nutrition, and Muscle Milk Light, and other similar Muscle Milk products do not contain the ingredients advertised. The company further advertises that the Muscle Milk products' protein blend contains an amino acid, L-Glutamine that helps muscle recovery, but the lawsuit alleges that the products do not contain the amino acid in any appreciable amount.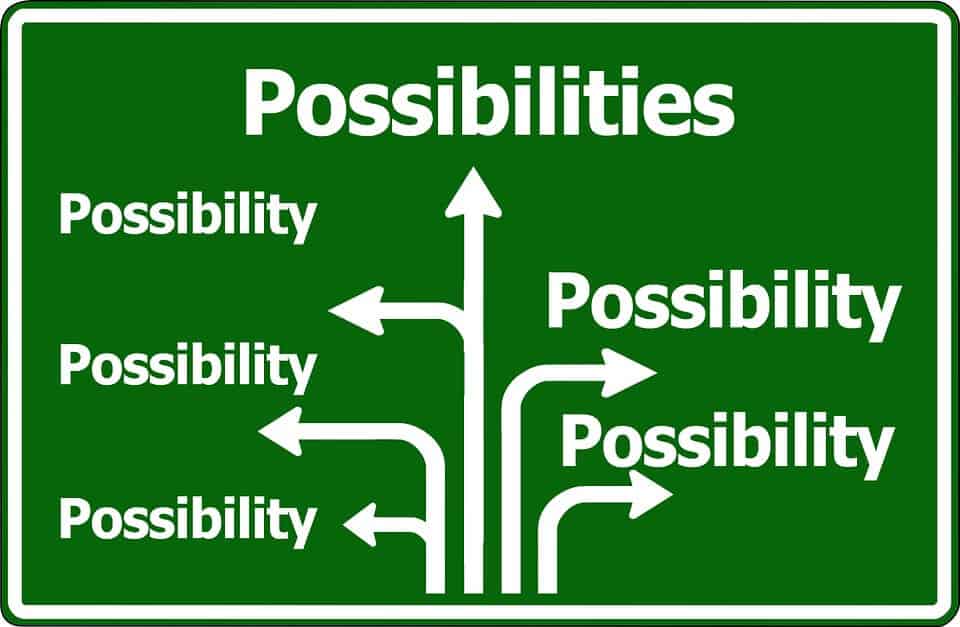 What Are Muscle Milk Alternatives?
There are several alternatives to Muscle Milk on the market. Muscletech Premium Gold Whey is manufactured by Iovate Sciences. It contains whey, but in its hydrolyzed form which is very easily absorbed. It is less expensive than Muscle Milk, but it contains soy, lactose, and artificial sweeteners. It also doesn't have any digestive enzymes.
Pro Jym protein is the brainchild of Dr. Jim Stoppani, a Ph.D. in Exercise Physiology and a senior writer in this arena. This protein shake has 24 gm of protein. It is a slow-digesting shake that can be consumed at any time and has high micronutrient levels, especially calcium.
What Is the Muscle Milk Pro Series?
The Muscle Milk Pro Series contains a huge serving of protein, almost 50 grams. This powerful protein powder is intended to be an excellent source of protein for building muscles and for fueling recovery after strenuous exercise. This powder mixes easily with smoothies, milkshakes, and other recipes. The drink can be consumed before exercise, after a workout, and before bedtime. To take full advantage of this protein, an individual must take this powder 30-60 minutes after a workout.
Is Muscle Milk Light Available?
Muscle Milk Light is available on Amazon and in many online stores. Muscle Milk Light has 0 gm of sugar. These light protein shakes contain a blend of proteins that provide energy and strengthens muscles. The shakes are available in two flavors, vanilla, and chocolate. This protein shake has 150 calories with 0 grams sugar and a negligible 1.5 gm. of fat. While the fat content is low, the drink still provides 28 gm of rich protein. It is available in 500 ml ready-to-drink containers.
Muscle Milk vs. Whey Protein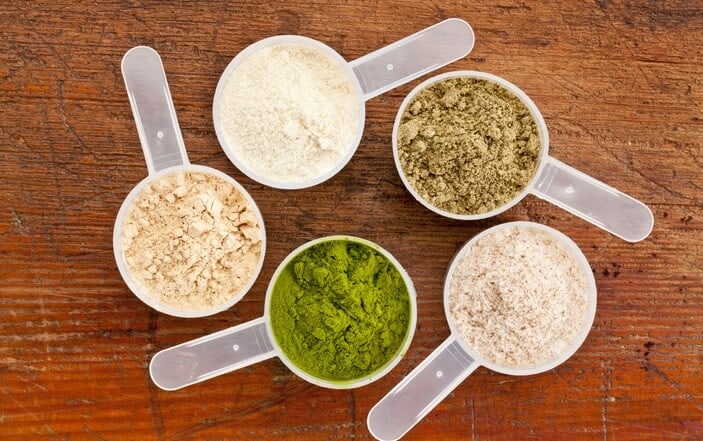 In Muscle Milk, whey protein is an ingredient in the form of whey protein isolate, whey protein hydrolysate, and whey protein concentrate in addition to casein. Several scientific studies have proved the efficacy of whey protein in contributing to gains in lean muscle, better body composition, and fat loss, says Nutrition and Metabolism. Though Muscle Milk also makes similar claims, they have not been verified by FDA or the U.S. Department of Agriculture.
Whey can be digested very quickly to promote the synthesis of muscle protein and is called a "fast-acting" protein. Casein, on the other hand, contains a different group of amino acids and is a "slow-acting" protein. It promotes better recovery following endurance exercises. When following a recovery plan, the National Strength and Conditioning Association suggests that an individual is better off using a combination of both these proteins.
However, it is worthwhile realizing that neither form of the protein is guaranteed to transform the body. The effect of each will depend on several factors such as age, weight, sex, diet, and the level of physical activity.
Is Muscle Milk Organic Available?
The organic version of Muscle Milk ready-to-drink protein shakes are available and are advertised on Amazon. These shakes are certified organic and are sweetened with organic cane sugar and organic stevia. The shakes contain almost 20 grams of high-quality protein per serving. This is a gluten and soy-free formula.
What Is Muscle Milk Gainer?
Muscle Milk Gainer is a high protein supplement powder that is available in three delicious flavors that are favorably rated. This supplement is intended for those who wish to gain weight. The flavors are Cookies-N-Crème, Chocolate, and Vanilla Crème. The 5 lbs Muscle Milk Gainer contains 32 gm of protein, 650 calories, and 109 gm carbs per serving. It is gluten-free, contains no banned substances, and is enriched with 20 essential minerals and vitamins. Users have reported moderate weight gains.
How Are Muscle Milk Reviews?
The overall view of customers using Muscle Milk products is that the products do not quite live up to the hype surrounding them. Muscle Milk contains excessive sugar (three types of sugars are used – sucralose, acesulfame potassium, crystalline fructose), but even all of that sugar cannot mask the bad taste, according to one review.
What Users Are Saying
"I've always been a Muscle Milk Protein fan, so my opinion may be a little one sided. The taste is great, and it doesn't clump like most proteins. Also, it's lactose intolerant friendly so you won't get the bubble guts if you have any sort of dairy allergies!"
"Pros – Tastes good. Lots of protein.
Cons – Ingredients are not the best. Huge list of stuff I can't pronounce."
"Taste and value are great. Good middle ground between a lean protein powder and weight gainer."
Bottom Line
The Bottom Line on Muscle Milk
So, does Muscle Milk work for weight-loss? Well, we like that it contains a few natural ingredients and that we found some favorable customer comments. Also, we're a bit skeptical due to customer reviews talking about the poor taste, especially from the artificial sweeteners.
If you are looking to lose those extra pounds, we suggest going with a clinically-tested program made to help its users make healthier choices and lose weight along the way.
Among the best weight-loss apps we've seen this year is one called Noom. The program includes human coaching, customized health information, food tracking, personalized meal plans, and more to help its users live a healthier lifestyle.
Also, Noom is so confident in their program, they're offering a free trial to Dietspotlight readers for a limited time.
Learn More About Noom »