mykind Organics Review

- 11 Things You Need to Know
mykind Organics is a sub-brand of Garden of Life. The supplements are vegan & non-GMO. No artificial colors, flavors or ingredients are added. While it sounds like a supplement line with the right ideas, what does the science say about the end products?
Our research team tackled mykind Organics to find out more about the company, supplements, ingredients and results. Check out the bottom line. 
mykind Organics can be purchased through their Official Site.
Overview
What Is mykind Organics?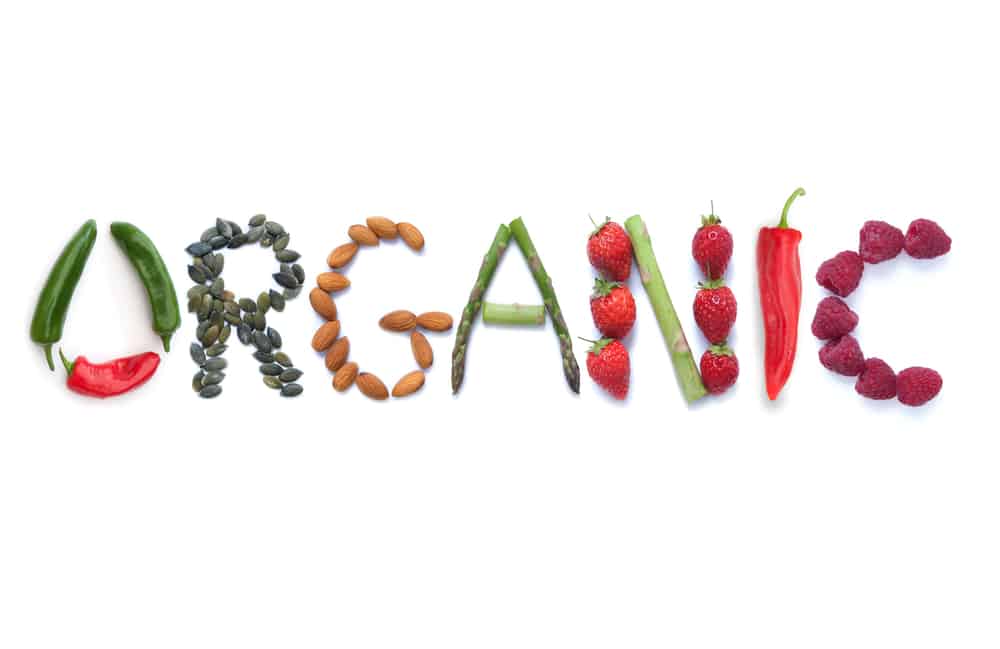 Garden of Life mykind Organics is a brand that offers a wide variety of dietary supplements. These supplements include, but aren't limited to:
Multivitamins/multiminerals

Herbal blends

Cough syrup, including children's cough syrup

Immune boosters

Natural sleep aids

Apple cider vinegar gummies
Their multivitamins contain nutrients extracted from real food. Specifically, more than 30 certified USDA organic fruits and vegetables. Their herbal supplements are made with extracts that are derived from plants using only water or non-GMO alcohol.
You can expect these supplements to be:
Certified USDA organic

Certified vegan

Certified gluten-free

No added sugar

No artificial flavors, preservatives, sweeteners or colors

Non-GMO Project verified
mykind Organics was made with all of these desirable qualities in mind because the brand is a collaboration between the company Garden of Life and actor Alicia Silverstone. Alicia Silverstone is a New York Times Best Selling author as well as a vegan and environmental activist, which explains her background for creating this collaboration.
Do the supplements from this line have much scientific support for their intended uses? It depends on the specific product. 
According to the scientific journal BMJ Open, people who take multivitamins regularly do not do any better on health assessments than people who don't take them. So, it might be useless to take multivitamins except for:
Vegans

The elderly

Pregnant women

People with a nutrient deficiency
These people who actually need a multivitamin may be interested in the mykind Organics Women's Multi or Men's Multi.
By contrast, the natural sleep aids that this brand offers contain ingredients that are scientifically shown to improve sleep, like lemon balm and L-theanine, an amino acid found in green tea.
mykind Organics Competitors
Company
Who Makes mykind Organics?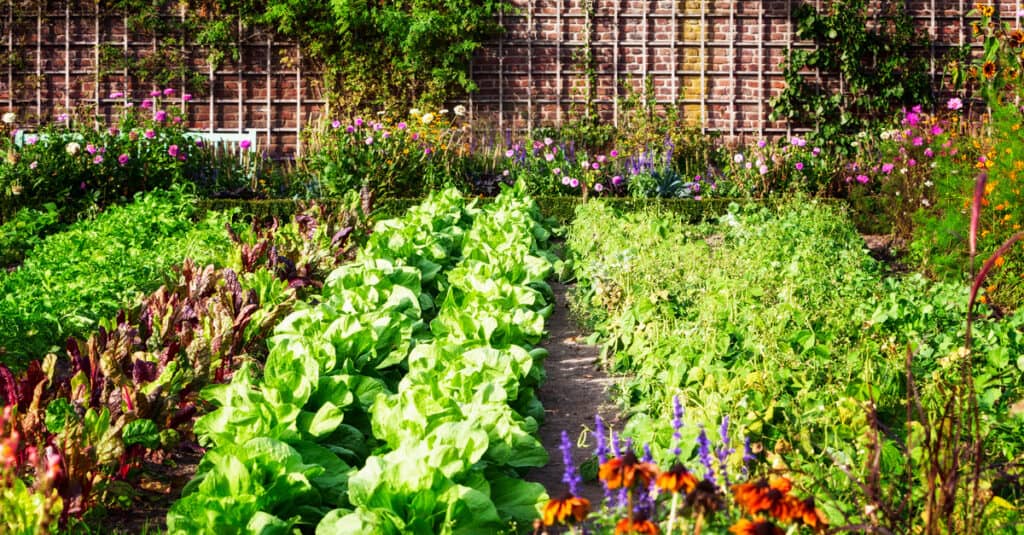 The manufacturer of the mykind Organics product line is Garden of Life. This health company specializes in dietary supplements. They are all about objective third-party certifications, ingredients derived from whole foods and keeping their products free from synthetic and artificial ingredients.
Garden of Life has a file with the Better Business Bureau. Although this supplement company is not BBB accredited, it holds an A+ rating with the Bureau over the course of at least 21 years of business.
mykind Organics Customer Service
The customer service department for the mykind Organics line is available through the brand's parent company, Garden of Life. The Garden of Life customer support department can be reached through e-mail. Or, you can talk to a representative on the phone Monday through Friday. You may find answers to simple questions in their convenient FAQ section.
eCommerce customer service: 1-800-365-7709
Product inquires: 1-866-465-0051
Popular Products From mykind Organics
Some of the parent company's most popular products include protein powders, collagen, probiotics, and multivitamins. In particular, the mykind Organics Men's Multi and Women's Multi are very popular choices. However, what we will focus on today is the Apple Cider Vinegar Diet gummies for weight loss.
Scroll below for one of the best products we've seen over the last year.
Claims
mykind Organics Claims
The Apple Cider Vinegar Diet gummies have fairly simple claims. The company claims it will make diet and exercise more effective and increase fat burn. The gummies, like all the other products from this line, are non-GMO, organic, vegan, and gluten free.
Ingredients
mykind Organics Ingredients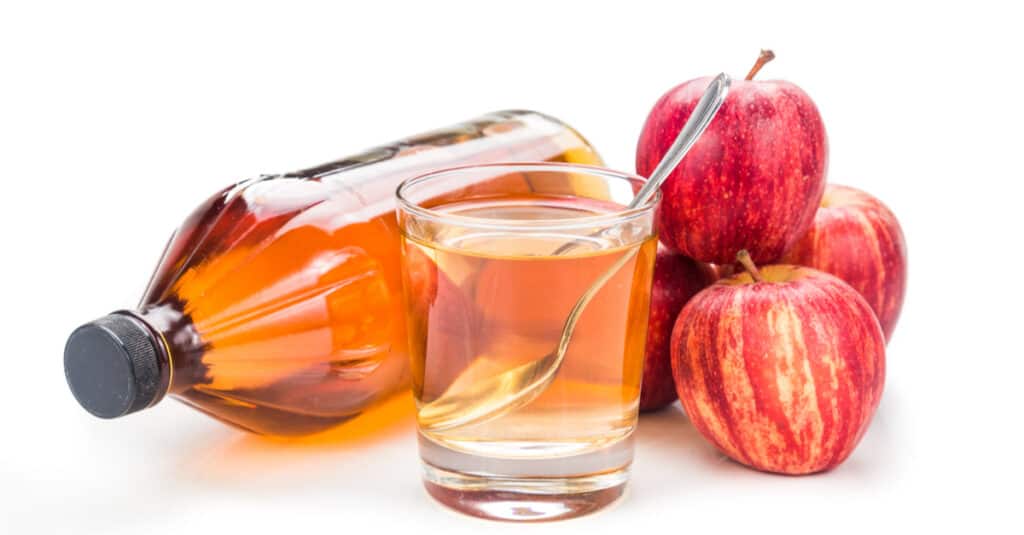 Each Apple Cider Vinegar Diet gummy contains 500mg of the proprietary Organic Apple Cider Vinegar Diet blend. This proprietary blend contains undisclosed amounts of:
Organic apple cider vinegar

Organic lemon juice

Organic Svetol, which is a trademarked green coffee bean extract
You'll notice there are no artificial preservatives, additives, sweeteners or colors.
Do They Work?
Do mykind Organics Products Work?
Do the mykind Organics Apple Cider Vinegar Diet gummies do what they claim? We can analyze the ingredients and come to an educated estimate. The main active ingredients in this supplement are apple cider vinegar and green coffee extract.
One study from the scientific journal Nutrients found that a combination of apple vinegar and probiotics reduced body weight in obese mice when obesity was caused by a high-fat diet. There are several other studies that prove this effect, but only in mice.
When it comes to humans, experts are not so sure. A systematic review of 25 studies, published in the European Journal of Nutrition, concluded that there is not enough evidence to recommend apple cider vinegar for any health outcome, including weight loss.
As for the green coffee extract, the evidence is equally lacking. Though some individual studies demonstrate an effect, the journal Gastroenterology Research and Practice published a systematic review of studies looking at the effect of green coffee extract on body weight. This meta-analysis concluded that green coffee extract only has a very small effect, if any.
Weight Loss
mykind Organics and Weight Loss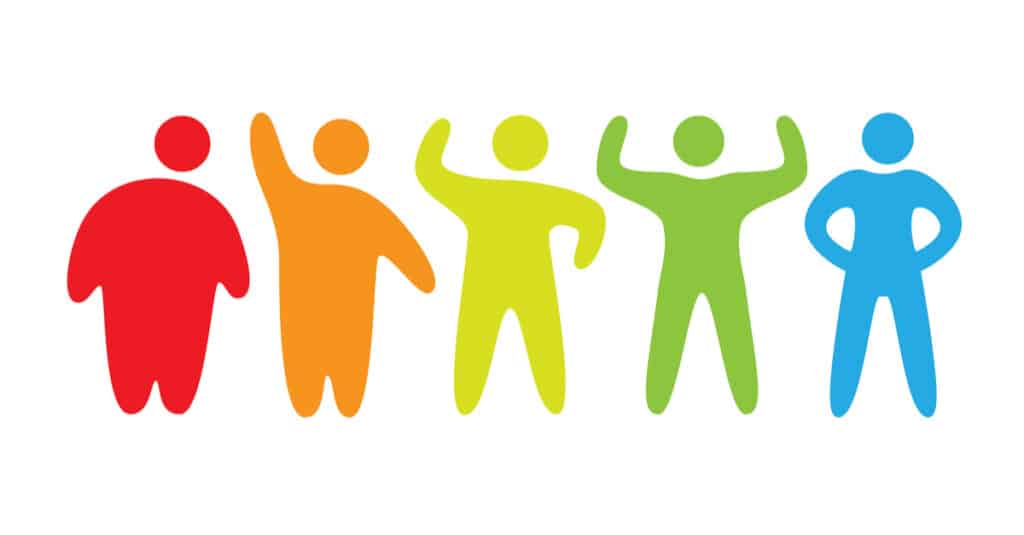 In a nutshell, the mykind Organics Apple Cider Vinegar Diet gummies have little evidence to support their use in losing weight. However, though the following products may not be from the same line as the gummies, the parent company offers many other supplements that can help you shed fat.
Their versatile protein powder is one of the most effective ways. The American Journal of Clinical Nutrition published a large review of 24 studies and over 1,000 people that proved increasing protein intake aids weight loss efforts.
Their product FucoThin contains fucoxanthin, an antioxidant found in brown seaweed. The journal Marine Drugs published a paper that outlined how fucoxanthin may have an anti-obesity effect. However, fucoxanthin still awaits high-quality human studies to prove that it is effective.
Their FitBiotic product boasts probiotic microorganisms for weight loss. The journal Obesity Reviews published a meta-analysis of high-quality studies that showed probiotics may help reduce body weight. However, the effect is small.
They also have a weight loss shake that contains green coffee bean extract and ashwagandha. A study of 52 subjects, published in Journal of Evidence-Based Complementary & Alternative Medicine, showed that ashwagandha can improve food cravings and reduce body weight in people experiencing chronic stress.
Side Effects
mykind Organics Side Effects
Though rare, some people may experience side effects from the Garden of Life mykind Organics weight loss gummies. A primary side effect may be heartburn or some other type of digestive system discomfort due to the acidity of the vinegar.
Sticking to the recommended daily dose will reduce your chance of side effects.
Where to Buy
Cost and Where to Buy
A primary place to purchase this product is from the company website. The Apple Cider Vinegar Diet gummies have a regular price of $29.99 for 63 gummies, when purchased from the official website. You may find them on sale for lower prices as sales happen. Coupon codes are often available for this brand. Prices may vary significantly when purchased from a third-party vendor.
Pros and Cons
Pros and Cons
Here are the upsides and downsides of the Apple Cider Vinegar Diet gummies.
Pros:
Gluten-free and vegan

Gentle and does not contain stimulants

Comes in gummy form, no pills to swallow

Ingredients derived from real food

No added sugar

No artificial ingredients like flavors or preservatives
Cons:
No strong scientific evidence suggests the ingredients are effective

Somewhat expensive per serving
What Users Are Saying
What Users Are Saying
"I have almost finished the first bottle. I have not noticed any change in my weight. They taste amazing though. They remind me of apple butter. If I could eat half the bottle at one time I would. I just ate three of them right now."
"I've felt my mood and blood pressure improve since taking this supplement. Subsequently I have more energy too. Great stuff."
"There's lots of conflicting studies on whether collagen can actually be properly absorbed but I like to experiment so I thought I would try this one as I was plant based at the time. Definitely no difference in hair, skin, joints or nails. Although I have experienced increased skin elasticity and stronger nails since quitting plant based and focusing on animal protein. This experience makes me believe vegan collagen is an inadequate source."
Bottom Line
Bottom Line on mykind Organics Results
If you are trying to lose weight, the Apple Cider Vinegar Diet gummies probably won't hurt – but they probably won't help that much either. You may probably be better off trying one of the protein powders and shake powders that the parent company of this brand offers.
The answer to weight loss may not be found on the shelf of your local vitamin shop. What we've found that works time and time again is Noom. With Noom you're partnered with a real-life coach and dedicated support group of people like you. This gives you a sense of family and balance along your journey. 
As you progress through the weight-loss journey you'll find that daily lessons and quizzes along with psychological support is what you've been waiting for. Check out Noom with a free trial offer.
Learn More About Noom »