1Up Nutrition Review

- 20 Things You Need to Know
The first thing we did when we saw 1Up Nutrition reviews was jump right into the ingredients, possible side effects, and scientific research. Then we read through all the reviews and customer testimonials we could find before putting our information together in an attempt to discover the truth about this supplement company.
1Up Nutrition can be purchased through their Official Site.
Overview
What is 1Up Nutrition?
1UP Nutrition is a supplement with an energy enhancing formula that has been introduced for both men and women athletes, for pre and post workout. It is made from ingredients that are of the highest quality available.
1UP is specially meant for people who are keen on improving their performance by using all-natural supplements. 1UP Nutrition supplements are available in many types of formulations and can be used by both men and women, but does the research support these claims?
Cholesterol: Lecithin may be able to improve healthy levels of cholesterol in the body.
Amino Acids: Taurine may be able to help with acute inflammation, though more research is needed to confirm these findings.
Journal of Cachexia, Sarcopenia, and Muscle: There are pros and cons to consuming amino acids, as some do not have as many health benefits as some claim.
1Up Nutrition Competitors
Company Bio
How did 1UP Nutrition Start?
John Hilton and Vadim Mordovin, two ardent fitness enthusiasts, established 1UP Nutrition. Their journey began with successful online personal training sessions, eventually leading them to leave their regular jobs to pursue their passion in fitness coaching full-time.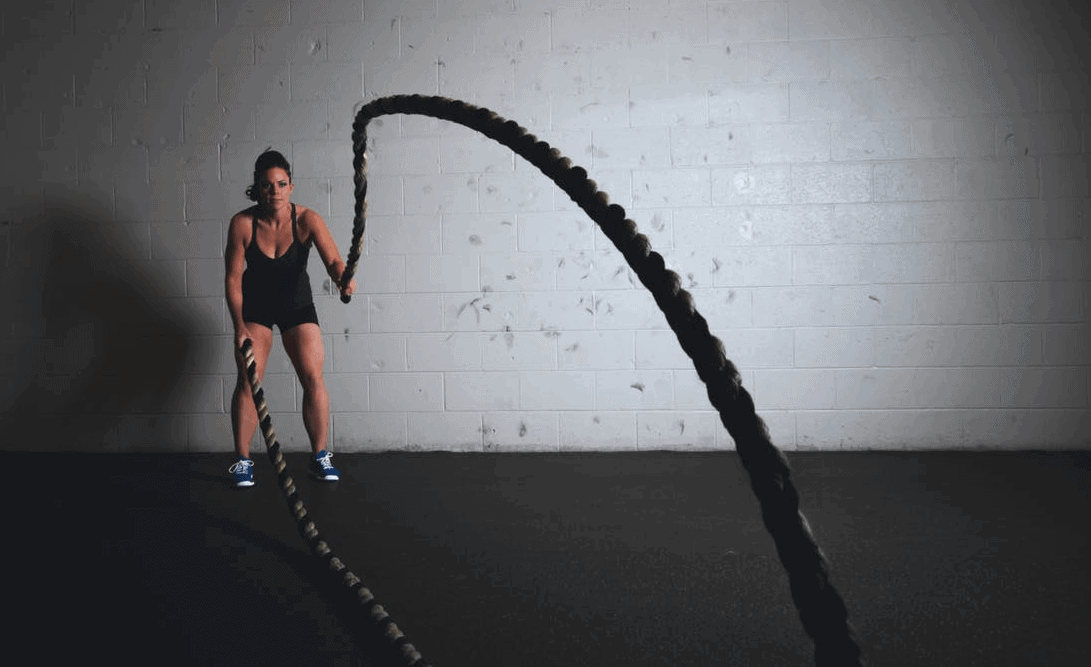 Motivated by their expertise in physical fitness, they conceived the idea of a protein-rich, nutritional drink designed to enhance energy levels before and after workouts. This concept materialized into 1UP Nutrition, a company now boasting an "A+" rating with the Better Business Bureau (BBB). This rating reflects the company's commitment to customer satisfaction, having resolved 4 complaints in the past three years and 3 in the last 12 months.
Headquartered in Miami, FL, at 4021 West 108th Street Suite 14, Miami Fl, 33018, 1UP Nutrition has developed a range of products under its brand. The company positions itself as a premium sports nutrition brand, focusing on products that aid in fat burning, strength building, energy boosting, and muscle growth. These products are designed for both men and women, underscoring the importance of combining exercise with healthy nutrition to achieve the best results. These claims, as stated, are made by the manufacturer and represent the company's vision and product goals.
Products Available from 1UP Nutrition
Protein Powder and Bars
Greens and Reds Superfood
Wellness Shot
Collagen
Fat Burners
Hormone Support
Pre-Workout
Post Workout
Gut Health
Appetite Suppressant
Creatine
Joint Health Plus
Testosterone Booster
Natural Vegan Products
Sleep Aid
Scroll below for one of the best products we've seen over the last year.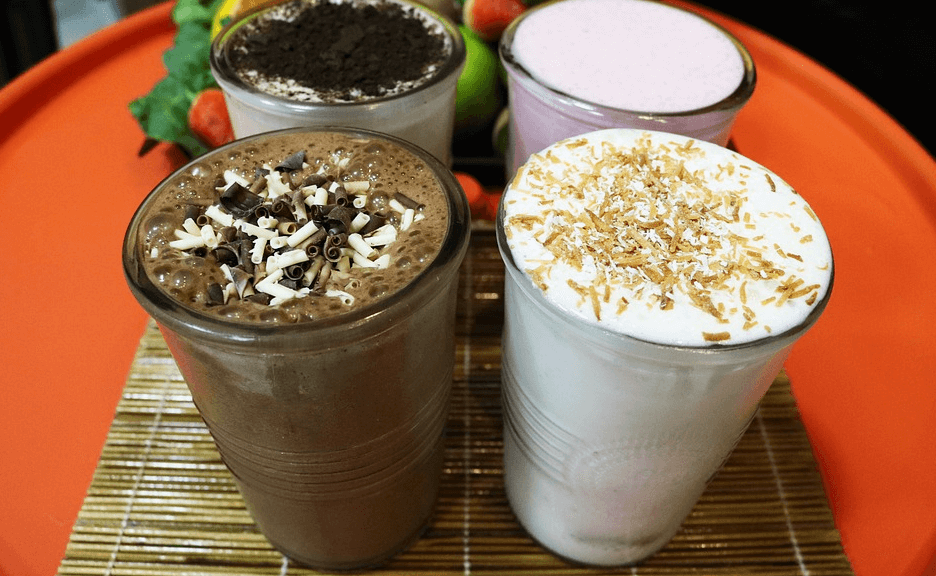 Claims
1UP Nutrition Claims
The company claims that 1UP Nutrition is manufactured in a cGMP facility that is NSF-certified, and they also claim that their product is actually approved by the FDA.
The manufacturer also claims that 1UP Nutrition fat burner is a transparent, non-proprietary formula and that its ingredients are all of the premium quality and are properly dosed.
According to the company, the 1UP Nutrition Whey Protein is 100% pure, organic, and vegan. It helps muscle recovery and also improves muscle strength.
Ingredients
1UP Nutrition Ingredients
Whey protein
According to Journal of Sports Science & Medicine, whey protein is not just a dietary supplement – it is a vital functional food that can help increase muscle mass, regulate body weight, and several other health benefits.
Because of the presence of amino acids, whey powder is a high-quality protein that is also easily digestible. Whey protein also has a number of antioxidant-rich substances that can help boost general health and immunity against certain health conditions.
Amino acids
Amino acids are nutrients that come from proteins in food – meat, legumes, and dairy products, according to Recommended Dietary Allowances.
There are also branched-chain amino acids that are used for medical purposes, and can also be used to improve concentration and exercise performance. They also prevent muscle breakdown during intense exercise.
Caffeine anhydrous
Caffeine is very widely used to improve alertness. It is used orally or rectally combined with other painkillers to relieve pain or to treat headaches. It is a very common stimulant among sportspeople. Drinking coffee within a controlled amount is permitted by the National Collegiate Athletic Association (NCAA).
Taurine
Taurine is an amino sulphonic acid, but it is often called an amino acid. Taurine is found in large quantities in the retina, brain, heart, and in blood cells called platelets.
Taurine is a conditional amino acid and is made by our body itself. It is used in supplements to treat seizure, and are also used as antioxidants.
Taurine is most likely safe when it is taken orally in a controlled amount.
Studies conducted on a group of people who were given Taurine periodically did not report any instances of side effects.
Lecithin
This is a type of fat that is made up of choline and inositol. It is used for treating gallbladder problems, as reported by Vanderbilt University.
Sucralose
Citrus aurantium
Xanthan gum
Artificial & natural flavors
Does It Work?
Does 1UP Nutrition Work?
After analyzing its many reviews, it is fair to say that 1UP Nutrition does have a great reputation as an effective supplement.
A frequent complaint seems to be that it does not taste good and that it is quite pricey. It has a score of over 70% in its reviews and has a 4.5 stars rating on Amazon.
Benefits and Results
1UP Nutrition Benefits and Results
The whey protein present in 1UP Nutrition is very popular among athletes and those who do strength training.
According to Alternative Medicine Review, being a rich source of amino acids, this whey protein in combination with strength training can increase lean body mass, strength, and muscle size.
The Journal of the American College of Nutrition reports that there is a lot of research going into the nutrition that whey protein can provide and also its possible use in preventing health conditions and supplementing conventional therapies.
Due to the high content of protein, 1UP Nutrition supplement has the ability to reduce weight if it is consumed regularly for a period of time.
Directions
How to Take a 1UP Nutrition Supplement
The dosage that is recommended is to take one pill as soon as you get up and then have another pill six hours later. If taken as a supplement, you can take up to four pills a day. The pills must only be taken orally.
If you are using a powder-based product, use the number of scoops directed on the packaging.
It is possible to buy their products directly from the 1UP Nutrition website.
Side Effects
Potential 1UP Nutrition Side Effects
Though it is a pure and potent source of protein, taking whey protein, which the main ingredient of 1UP Nutrition, is not always a good idea.
Even though many people can tolerate protein well, high doses of protein could cause overactive bowel movement, bloating, headache, nausea, cramps, and excessive thirst.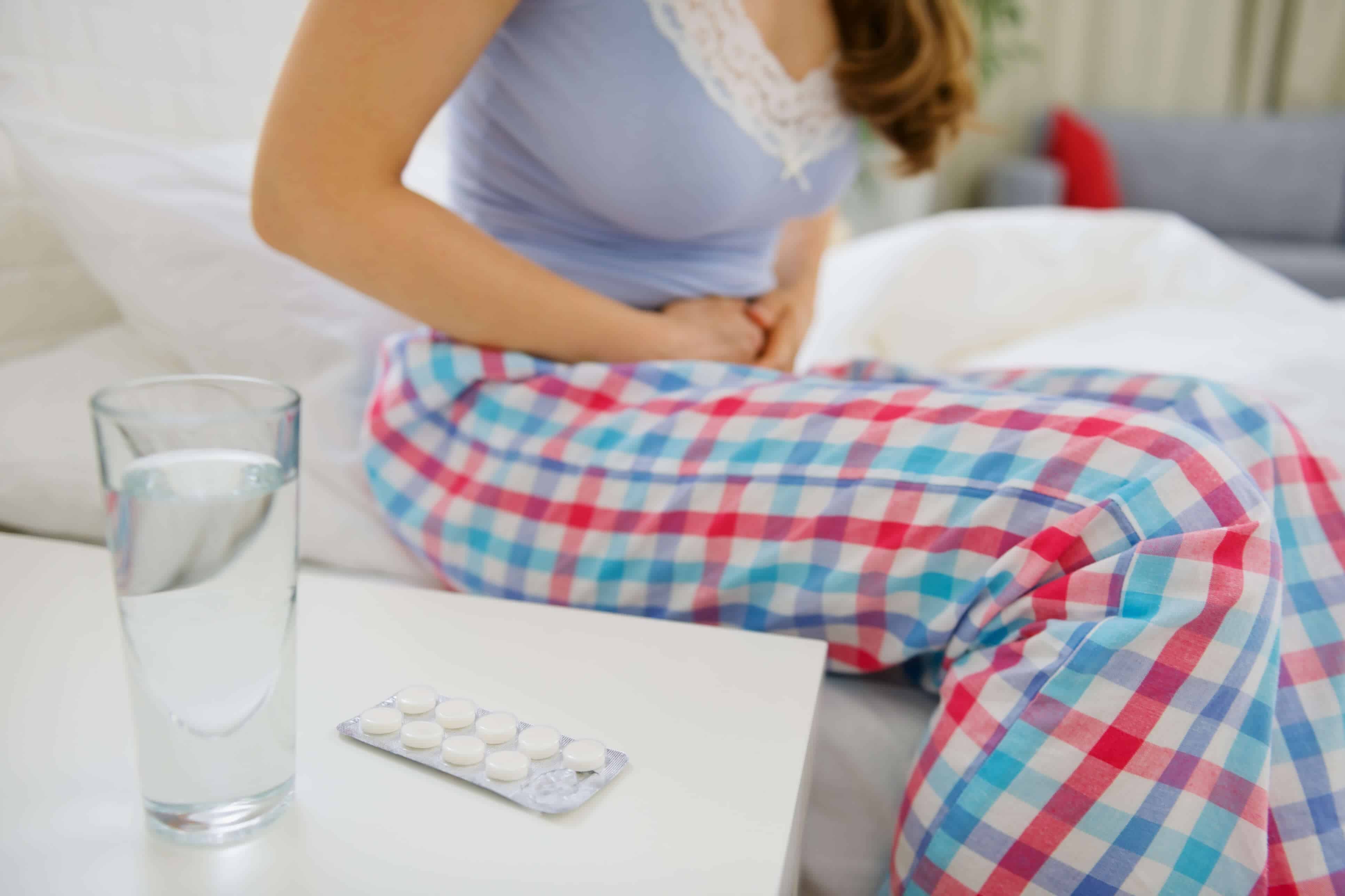 Those who are sensitive to milk and dairy (lactose intolerance) should not have whey protein.
Whey protein can interact with certain medications, such as antibiotics, Fosamax for Osteoporosis, etc. If you take any of these drugs or other supplements on a daily basis, talk to your doctor before using 1UP Nutrition.
Product Warnings
1UP Nutrition Product Warnings
The company manufactures several products in the 1UP Nutrition line – 1UP Nutrition for Men, 1UP Nutrition for Women, 1UP Nutrition BCAA for Her, 1UP Nutrition Pro Test, and many more.
All the products come with the promise of premium quality protein. According to the Journal of Dietary Supplements, while it is true that whey protein will help muscle strength and body composition, it is important to know that protein should be consumed in moderation.
ISRN Nutrition claims that too much protein leads to the accumulation of body fat, and it can also overwork the kidneys.
The general diet of Americans is made up of a good amount of protein. So when you add 1UP Nutrition as meal replacement supplement to your normal diet, the protein consumption may exceed the daily amount recommended.
The consumption level of 1UP Nutrition protein powders will also depend on your level of physical activity.
If you exercise regularly and keep yourself physically active, you will need to have more than 0.36 grams per pound of your weight every day.
However, if you don't exercise regularly or have a sedentary lifestyle, your daily protein requirement is less than 0.36 grams per pound of weight. It is important to talk to your doctor and find your daily protein requirement before you start using 1UP Nutrition supplements.
Lawsuits
Effectiveness
1UP Nutrition Lawsuits
Companies are often accused of selling supplements for before and after workouts as 'protein powders' that end up being essential powders spiked with cheap-quality fillers.
To keep up with the demand for macronutrients and proteins of dieters, athletes, and bodybuilders, the protein supplement industry has turned into a multi-billionaire market. Many of these products claim to have much more protein than they actually do.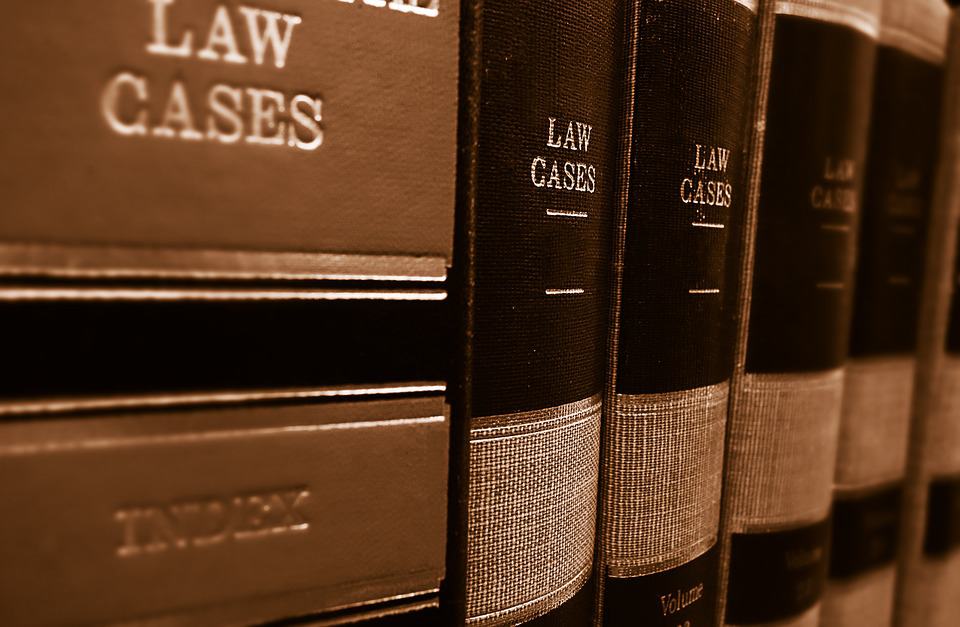 The main allegation against companies such as 1UP Nutrition is that the companies mislead the public by using misleading language on the label. The lawsuits contend that these companies have been doing that for a long time. But the supplement companies vehemently deny this and claim that 'protein spiking' in their industry still complies with the rules of FDA.
The Food and Drug Administration regulations for supplements specify that labels of products that list only individual amino acids and ingredients added for technological reasons should not mention 'protein' as one of them.
But 1UP Nutrition supplements do contain whey protein as a predominant ingredient in addition to amino acids, and so, the inclusion of 'protein' on its label is justified.
In August 2019, 1UP Nutrition was sued for its telemarketing practices. Apparently, a customer filled out some information while in the process of checking out. However, after he decided not to opt for rewards text messages and decided not to make a purchase at all, the customer started receiving unsolicited text messages from the company, according to Class Actions Reporter.
Is 1UP Nutrition Effective?
The reviews, though mixed, do all seem to agree that the product is transparent about the ingredients used, including those of the 'proprietary blend', which is a positive aspect.
Since FDA regulations don't really look into each ingredient in a proprietary blend, most supplement companies choose to not reveal their 'magic' components in a blend.
But 1UP Nutrition lists all on them, proving how confident they are in their formulation.
Pre-Workout
What is 1UP Pre-Workout?
According to a detailed report online, 1UP Pre-Workout is effective. The pill dosage recommended is one pill in the morning as soon as you get up, and another one six hours later.
The reviewer noticed visible changes in her glutes and hamstrings, saying that they had become more defined. She felt the fat had burned off of her shoulder and upper back, too.
The other thing she noticed was the definite 'mood boost'. The reviewer initially thought she was imagining the effect, but she soon realized that the positive sense of 'euphoria' that she felt was real.
It is obviously the effect of one of the ingredients but the user couldn't place it. Understandably, the feeling didn't last too long.
This pill did not make the reviewer feel 'full' and didn't limit her appetite the same way other fat burning or weight-loss medications do.
On the flip side, the reviewer felt nervous and jittery after taking the medicine. She also had severe stomach cramps that lasted for over 90 minutes. A painful side effect, indeed.
Reviews
1UP Nutrition Reviews
Of the several reviews found on the internet, a majority of them are positive. About 71% of the reviewers gave the product 5 stars.
Users have said great things about the protein powder and its many new flavors, such as Unicorn Donut, Coconut Ice Cream, Chocolate Peanut Butter Blast, Banana Caramel, and Blueberry Muffin, just to name a few.
Some have mentioned that the product exceeds their expectations. One user even included the powder in their pancake recipe and said they had great results.
On the flip side, there are some who thought that it didn't have much taste.
Even the coconut ice cream flavor that has great reviews didn't impress some. One user mentions that the powder tastes more like bananas than anything else and it is way too sweet.
She also complained about a weird, bitter aftertaste. 'Too sweet to be good' is a phrase that sums it up.
Products
1UP Nutrition Products
The company has a whole line of supplements to cater to the protein-demands of different demographics but mainly focused on athletes and those who do intense workouts and sports.
This stimulant is seen to boost the speed of some athletes. In many others, 1UP Nutrition pre workout for women and 1UP Nutrition pre-workout for men helped sustain the athlete's energy level.
The presence of caffeine raises the metabolic rate and gives more calories.
Here is the list of the different types of supplements available:
1UP for Women/for Men – All-In-One PRE-Workout
Pure Rebuild – 5 in 1 Lean Muscle Building Product
1UP Nutrition Whey Protein – Whey Protein and Hydrolysed Whey Concentrate
Her BCAA's Glutamine & Collagen Plus Hydration Complex
His BCAA's Glutamine & Joint Support Plus Hydration Complex
His/Her Fat Loss Stack
100% Egg White Protein
Organic Vegan Protein
Beauty Dream PM Metabolic Support
Cost
How Much Does 1UP Nutrition Cost?
1UP Nutrition offers a diverse range of products, with prices typically ranging from $45 to $60. These products are conveniently accessible for purchase on their official website and are also available through popular online retailers such as Amazon and Walmart.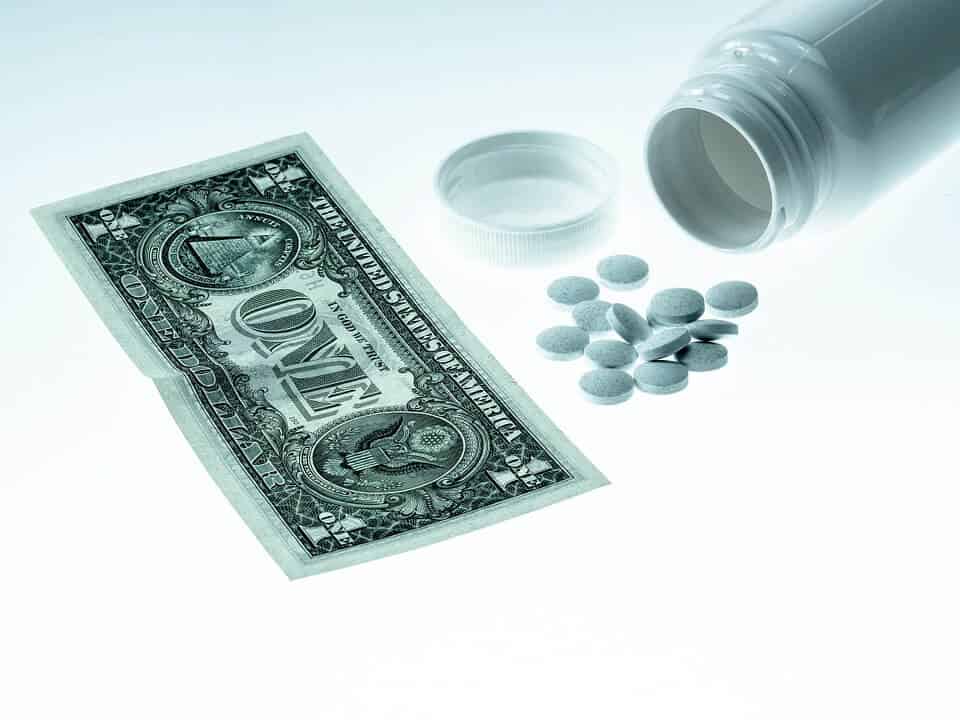 Delving into specifics, the 1UP Whey Protein is priced at $50.99. This product is designed for muscle recovery and growth, a claim made by the manufacturer. Another notable product is the Pro Test Max, retailing at $55.99 for a bottle of 60 capsules. According to the manufacturer, Pro Test Max is formulated to support natural testosterone levels and aid in muscle building. Additionally, the Her BCAA's Glutamine & Collagen Plus Hydration Complex, also priced at $50.99, is tailored specifically for women. This product claims to support muscle recovery, hydration, and skin health.
These prices and claims reflect the manufacturer's commitment to providing a range of targeted supplements to meet various fitness and health needs.
Taste
Is 1UP Nutrition Coconut Ice Cream Tasty?
This new introduction flavor combines the goodness of whey protein with the delicious taste of ice cream. It can be used in many ways! Here's an example:
Mix 2 scoops of protein powder in Greek yogurt until the mixture is smooth.
Spread the mixture into a recipient and place it in the freezer for over 3 hours.
Once it has the right consistency, take it out and enjoy your homemade ice cream! (It should be mentioned that it might contain a few grams of sugar).
Athletes
1UP Nutrition Pre-Workout for Athletes
The Pump Volumizer and Endurance Complex help you stay active, promotes performance level, energy, focus, and endurance.
However, a study on pre-workout supplements (that are unregulated supplements) shows that the efficiency and safety of the ingredients found in such supplements can be doubted.
They contain 'proprietary blends' of many ingredients such as caffeine, creatine, taurine, and phosphates, instructing consumers to seek medical guidance.
There is no conclusive evidence on how these ingredients provide a meaningful ergogenic benefit.
Products containing caffeine, when tested in a small placebo study, mentioned that they help boost energy, focus, and improve reaction time.
But there is little, conflicting, and inconclusive evidence about the efficiency of the other ingredients listed in the blend.
The American Journal of Health-System Pharmacy reports that the user's safety could be compromised if they consume more than the recommended dosage.
Alternatives
What are 1UP Nutrition Alternatives?
There are several alternatives to the products in the 1UP Nutrition line. But it's important to understand that most of these diet pills are appetite suppressants at best.
Some give a pseudo-full feeling, but the illusion of weight loss that they create is only temporary.
Some of the popular 1UP alternatives are:
Optimum Nutrition Gold Standard 100% Whey
This comes from milk. It is digested easily and provides an increase in amino acids. This will help you gain muscle mass, tone your muscles, and lose fat. This concentrate contains 24 grams of protein.
EAS 100% Whey Protein
This whey protein concentrate has 26 grams of protein.
Casein Protein
It has been rigorously studied and proven time and again that diet pills and high protein meal replacements help you lose weight, only for your weight to bounce back with a vengeance.
In the long run, you will probably gain weight and you will be harming your body due to starving spells and the side effects. Adopt a healthy diet plan and design an exercise regimen of your own. Amaze yourself!
What Users Are Saying
What Users Are Saying
"Love this as a snack or breakfast on the go."
"None of their protein shakes are healthy. They are infested with chemicals and they do have artificial flavors. This brand 1up is one of the most unsafe protein drinks out there. Beware majority of their drinks have sucralose, corn syrup, malodextrin, artificial colors. Disgusting what these companies get away with advertising these unhealthy drinks."
"The amount of sugars in this is too much. Just about every unsafe sugar is in here. This kind of defeats the purpose."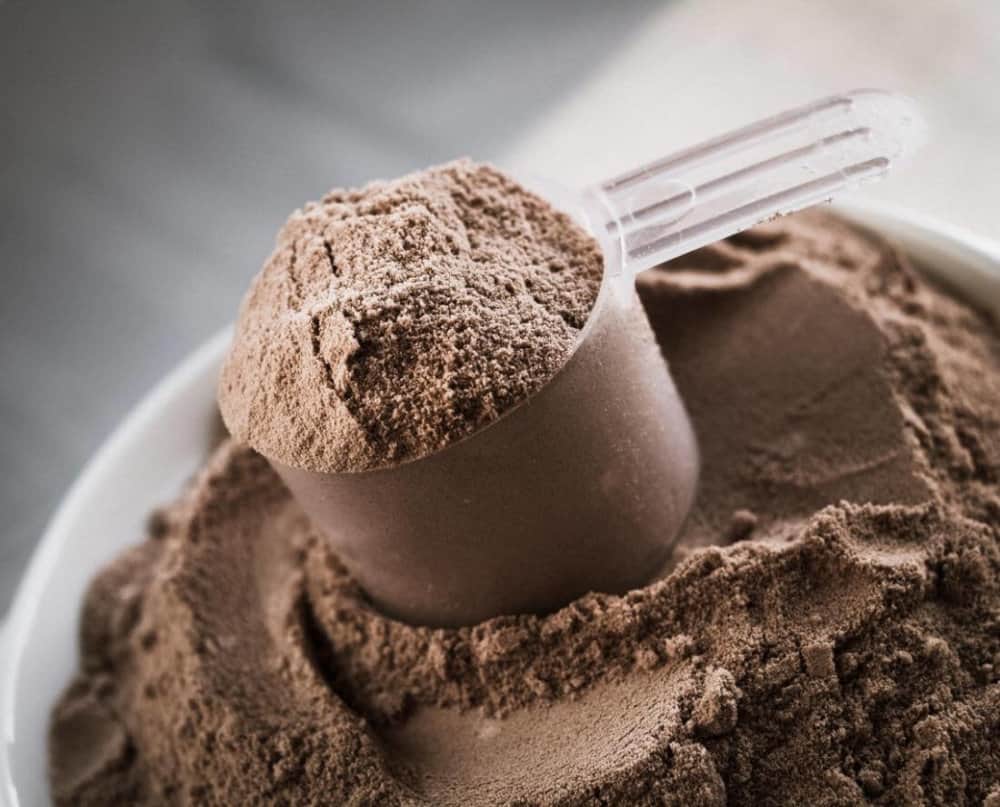 Bottom Line
The Bottom Line on 1Up Nutrition Products
So are we telling you to spend as much as you can on 1Up Nutrition supplements and products? We surely love the selection of flavors they offer, along with the scientific research backing most of their ingredients, but we can't go all in because there are some issues in reviews like the poor taste, though rare.
If you want to lose weight we suggest going with a weight-loss program that has positive reviews on quality and real people talking about real results.
Among the best products we've come across this year is a product called Noom. It's a combination of advanced support like human coaching and customized meal plans. Your journey is tailored to your needs and the goals you've set. With the addition of expert articles and resources, it's no wonder the plan is clinically proven.
Also, they're so confident that you'll love it, they're offering Dietspotlight readers a free trial offer, which is a good sign.
Learn More About Noom »